A MoM recently asked:
I was wondering what other parents do when it comes to twin birthdays. Do you expect every kid to bring 2 presents? Do you have separate parties? And for that matter what do you do when your twins are invited to a birthday party? One present from each child or one joint present?
Here's what our Twiniversity fans had to say:
– I have zero expectations but so far everyone has always given them two separate gifts unless it was a larger gift for them to share. When we go to parties I always bring 2 gifts since they are two people and both are invited. If they were 11 months apart it wouldn't be a question. They would each have a gift even if it was from the same friend or family member just on different days. Not sure why that would change just because they share a birthday. They are still two people. So far we have only done joint parties.
– Since my twins 3rd birthday, we found a charity to donate items to. We encourage people to bring items for the specific charity. Keeps the pressure off of them and kids get to see how helping others is important. Some will still give gifts, kids can open and then all is well.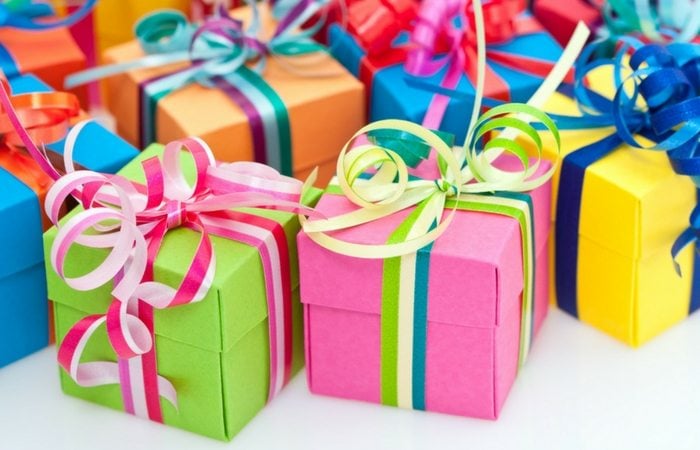 – I give one gift from the family when attending parties. We do one joint party for the twins. No expectations for gifts, any gifts are a nice surprise. Thus far, people have tended to give us one gift for each twin, unless it was a game or something to be shared.
– I have 3.5 year old boy/girl twins so most people find it difficult to only buy 1 gift for them to share. I am fine either way and honestly I tell people they don't need to bring gifts and if they do thinks like books or art sets are great options. For parties I typically will bring 1 smaller gift from each kid mostly to keep my sanity. It allows them to both pick a toy out for their friend and a gift to carry into the party. Once they get a little older if they can agree on one larger gift, I'm not opposed to that either. I try to keep it to keep it at a dollar amount rather than number of gifts.
– My boys only had one birthday party that was school friends. Some of the guests gave two gifts some gave one. Family and friends always give them each their own gift. When we go to a party I usually give cash and multiply it out by 2. They are 2 separate guests eating and enjoying themselves. Especially if it's at a party place that charges a per guest fee.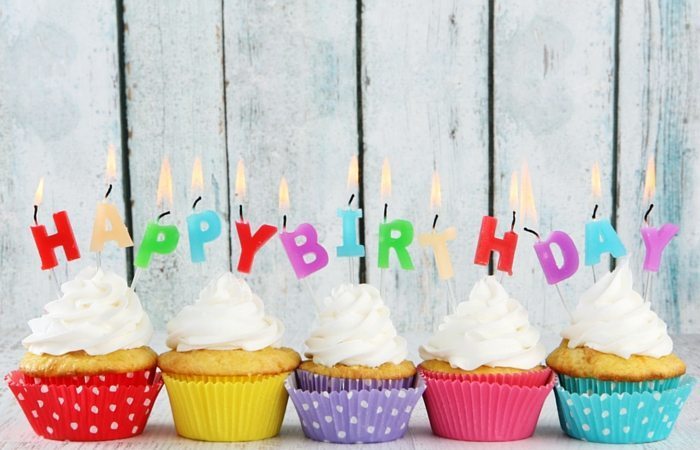 – My twins usually get two gifts because they are two kids and have two separate interests. When we go to parties I try to bring one gift, but spend double the money. So if I would normally spend $15 on a gift from one kid, I spend $30.
– My daughters turn 10 tomorrow. We held their birthday party last weekend as is our usual routine. We have always put "gift optional" in our invites and explained to the girls that the purpose of having a party with friends is not to get gifts, but to spend quality time with them. They have been in separate classes since kindergarten and each get to invite their "own" guests. If a friend does bring a gift, it is for the child who did the inviting, not necessarily for both. Of course sometimes guests will get two gifts still which is very generous.
– My boys are in 1st grade and are in separate classes. This year we still had a joint party but they sent invitations to a few friends with just their name on it if it was their friend or both names if it was a mutual friend. We don't expect presents but we certainly don't expect someone to buy them both presents if they aren't friends with them both. When they go to parties they each take a gift.
– I always bring a gift from each of the twins if they were both invited. If we go to a party that extends the invite to siblings, I bring a gift from the child invited, and a gift from the rest of the kids (I have 4). I don't normally bring them all though, it's a time for one child to be with friends in his/her own.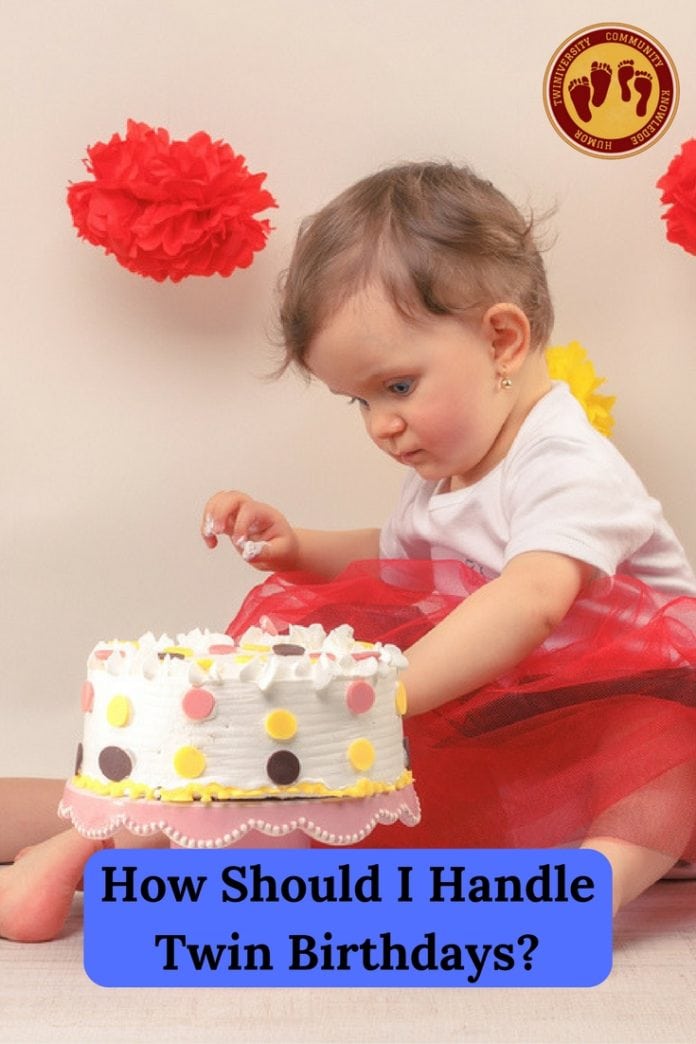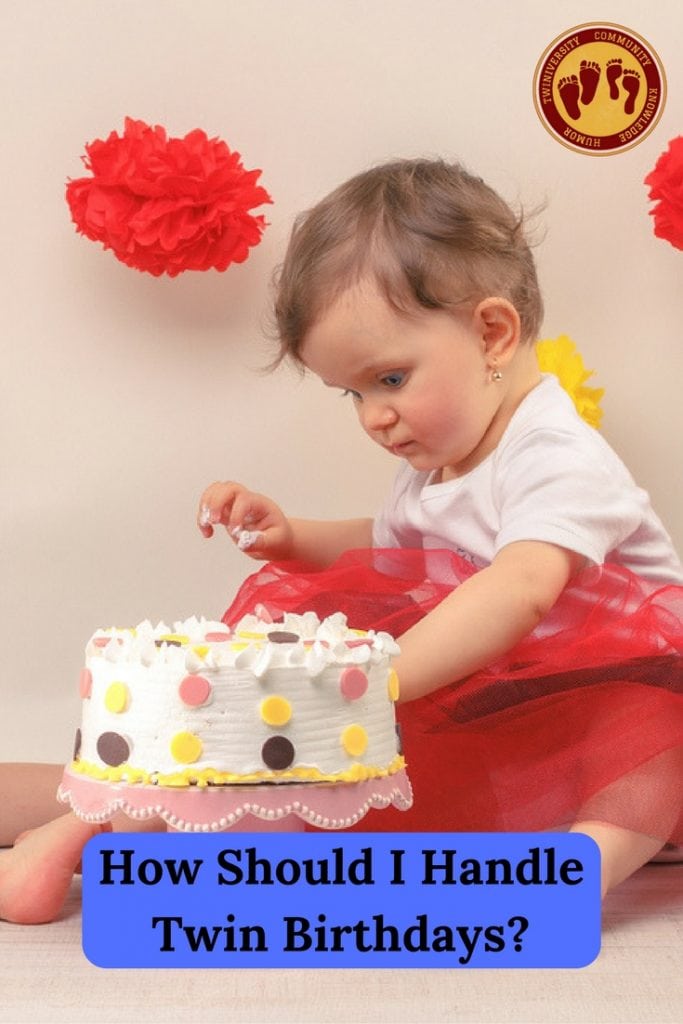 – When my twins get invited to parties, I will bring two gifts. They will be two separate guests, who both eat the food provided and take home any favors if they are given.
– Yes I always do a gift each but then when going to fellow multiples parties I do one per child from all of them (triplets).
– We have had joint and separate parties. We have received joint and separate presents. If both are invited to a party, we bring two. If one is invited, we send one with that child. I never expect that both will be invited. They are separate kids. It's our jobs as parents to help them understand they won't be invited to everything together.
---
Related Articles
---
The rate of twin births has risen 79 percent over the last three decades, and continues to increase. A mom of fraternal twins and a national guru on having two, Natalie Diaz launched Twiniversity, a supportive website with advice from the twin-trenches.
What to Do When You're Having Two is the definitive how-to guide to parenting twins, covering how to make a Birth Plan checklist, sticking to one sleep schedule, managing double-duty breastfeeding, stocking up on all the necessary gear, building one-on-one relationships with each child, and more.
Accessible and informative, What to Do When You're Having Two is the must-have manual for all parents of twins.
---
Whether you're a twin parent in the big city surrounded by scores of resources, or a triplet parent out in the country with no one around for miles — our multiples parenting forums are for YOU! Sign up for FREE and connect with people who are just like you — parents of multiples looking for advice, parenting tips, or even just people to chat with who will understand what you're going through. Our forums are open to people all over the world and we offer scads of specialty rooms to find others who are going through the exact same thing as you. Check it out today!
---
Twiniversity is the #1 source for parents of multiples and we are growing faster every day!
Find us all over the web: