Having Twins Made Me into the Woman I've Always Wanted to Be
Not many people can pinpoint the exact moment that changed them. Having twins was my moment. Growing up, I wasn't much of a "kid person." I avoided babysitting and never daydreamed about a husband and kids. It's not that I didn't want to be a mother, I just didn't think about it a lot. So, it came as a shock to me how much I wanted children when I found myself in a marriage that was a true partnership.
I remember feeling so scared and incapable as a first-time mom with my singleton. I wasn't quite ready to be completely selfless, and I doubted myself at every turn. As I said, I didn't really have much practice with kids, especially babies. It felt like nothing came easy to me except the love I felt for her. There was so much love that it became unbearable at times only adding to my feelings of inadequacy. I was convinced that I could never be enough for this perfect little being. I was still not sure about my mothering abilities when I found out I was pregnant for a second time, but at least I knew what to expect… until I found out I was having twins.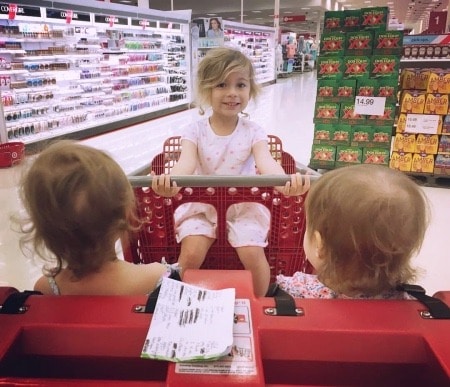 My twin pregnancy put me right back where I started. What was it going to be like? How was I going to do this? I was terrified. Fortunately, there isn't enough time to go to the bathroom, let alone drown yourself in thoughts of inadequacy when you are caring for newborn twins. It wasn't long before I fell into my routine, amazing myself and everyone around me that I was actually doing this. After a few months as a twin mom, I had confidence that I never knew was possible, not only as a mom, but as a woman as well. Now that I'm four years in, there is no stopping me. Every new obstacle or venture is met with the mantra, "I have twins. This is nothing." It was such an unexpected gift, this feeling that I am capable of so much more than I ever thought. That peace of mind is priceless and has helped me over so many hurdles.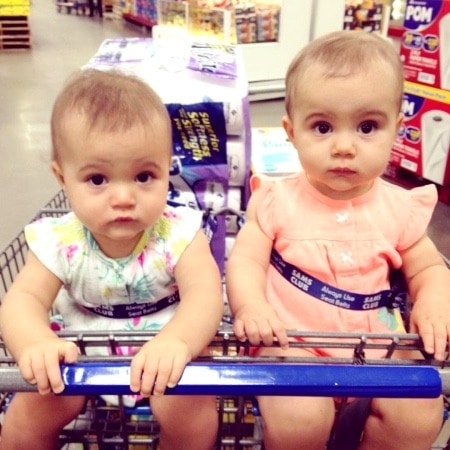 Having Twins Made Me into the Woman I've Always Wanted to Be
Along with confidence, I also gained a new perspective on what I wanted my life to look like. I have struggled my whole adult life with finding my purpose and feeling satisfied. As an ambitious child and teenager, I knew I wanted to help make the world a better place, but I didn't quite know how to do it. I went to school to become a forensic scientist and quickly found out that I am far too sensitive to be around that much darkness. I had put so much time and effort into that path that I needed to take a break from paths altogether and just live for a while. I put off marriage and kids because I thought I had to have an answer to the "What's my purpose?" question before I could even think about that. But the biological clock ticks on regardless of your situation, and mine was no exception. It wasn't long after I felt like I couldn't wait any longer that I found myself in a new house with a new child and absolutely no idea what to do next.
With my first child, being a stay-at-home mom wasn't enough. I wanted it to be enough so badly, but it never felt fulfilling for me. I was back at work for a year when I learned I was pregnant with twins. My salary couldn't pay for two more kids in daycare, so I had to quit when the twins were born. Once again, I found myself as a stay at home mom, but this time was different. I finally felt gratitude for the opportunity to be able to have more time with them and self-worth for actually being able to care for two infants at one time. In an attempt to not feel so lonely and have someone bear witness to what my days were like, I started posting on social media more. I received so many comments suggesting that I should start a blog, so I did just that.
Motherhood came as such a surprise to me that it felt really good to get all of those conflicting feelings out of my head and possibly make other moms feel better about them as well. The irony is that I searched for my passion for over a decade and put off having children in order to find it, only to discover that I wanted to be a writer because of my kids. I continue to be inspired by them. In a way, they have become a driving force in my career path. After witnessing my oldest grasping so many new ideas in such an open way, I decided to write a children's book. Who knows if anything will come of it, but I finally feel like I'm on the right path. The fact that my girls will sometimes create their own books so they can be like me only increases my certainty that this is what I'm meant do.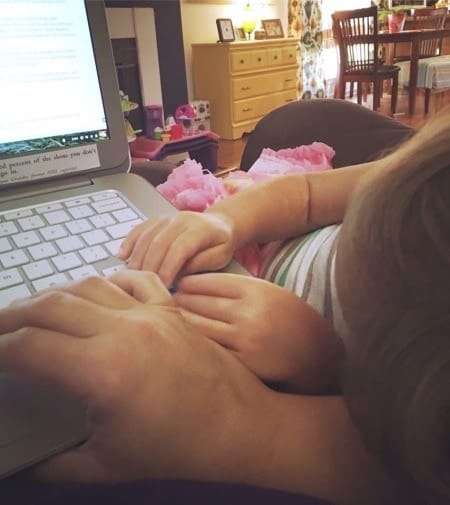 Having twins was like winning the lottery only the jackpot had nothing to do with money. I won a completely new me; a better me. Anytime I start to feel like I'm down on my luck or that nothing goes my way, I remember that I was lucky enough to have twins. I don't need any more luck, because nothing could compare to that feeling of wanting a child more than anything in the world and finding out that you're having two. I've already been to the top of that mountain. Now, I get to sit back and enjoy the view.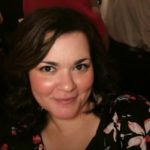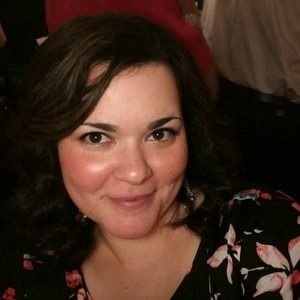 Mandy Roussel is mom to three girls, two of which are twins. When she's not writing about mom life, she can be found watching too much reality tv, dance partying with her girls, and laughing at/with her husband. You can find more of Mandy's musings on her blog and on Facebook.
Related Articles
How I Reinvented Myself for The Better After Twins
Who Am I Again? Finding Yourself After Becoming a Mom
5 Tips to Cope When You've Lost Yourself in Motherhood