5 Family Vacation Destinations You May Have Overlooked
You've been to Disney, stayed at a few all-inclusives, and ventured out on a well-contained beach vacation. Now what? You have vacation time coming up, but the idea of taking the twins on a plane, or driving to a new destination, seems daunting. We are here to help! We've found the top 5 unique family vacation destinations that your twins will not only be entertained at, but you can actually enjoy too.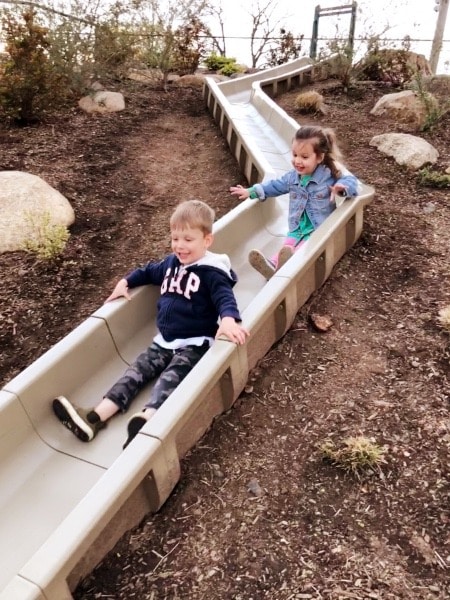 Rochester, New York
You can fly directly from most major airports to this "small town in a large city." Rochester, once a manufacturing boomtown, has reinvented itself as a distinctly modern city with plenty of restaurants for you, and unique activities for the little ones.
Strong Museum of Play
The Strong Museum of Play is alone worth a trip to the third largest city in the state of New York. The 100,000 square foot museum of dynamic, interactive exhibit space provides entertaining, educational, and unforgettable fun. It includes exhibits featuring Sesame Street, the Berenstain Bears, and the Dancing Wings Butterfly Garden.
A favorite of both parents and kids is the historical collection of toys and video games, where you can show your kids an Atari, a Cabbage Patch doll, or learn the history of the yo-yo. It's a great contained space with several floors of activities, where you can feel safe to let the kiddos wander and explore.
Seneca Park Zoo
The Seneca Park Zoo, located on the outskirts of Rochester, brings you face-to-face with wildlife from around the world. Its mission is to connect, care for, and conserve wildlife and wild places. The Zoo began a massive renovation last year, adding a five-acre Animals of the Savanna area to brings guests face-to-face with giraffes, plains zebras, naked mole rats, and many other species native to the African Savanna, including a rare southern white rhino. A favorite stop for little ones is the friendly sea lion named Lilly and her son, Bob. The Zoo leads conservation efforts locally, regionally and internationally. It's a perfect half-day adventure for your crew: not too big, not too small. Unlike zoos in warmer climates; the animals here come out and are active even in the Summer months.
Niagara Falls
Less than 1.5 hours west of Rochester is Niagara Falls. The Falls can be viewed from both the US and Canadian sides of the Niagara River. You can take in the majestic wonder of nature from one of the many boat cruises that leave from the base of the Falls or find a tour that goes behind the Falls for a one-of-a-kind experience. Check ahead to see which boats can accommodate a double stroller. The evenings offer a spectacular fireworks show over the Falls.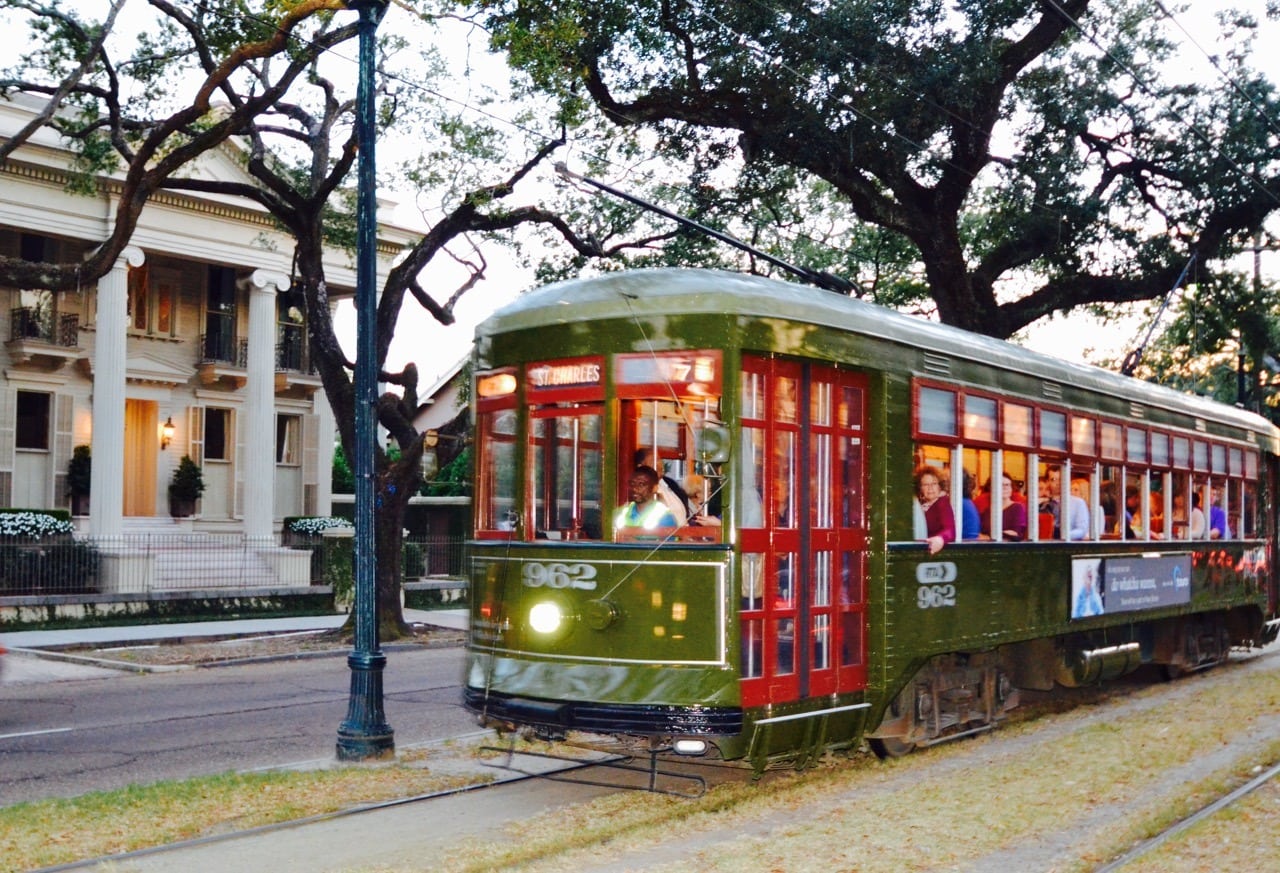 New Orleans
New Orleans has earned its reputation as a party city, but there is more to the cultural Mecca than Bourbon Street and Mardi Gras, making it a perfect vacation spot to explore with your twins. New Orleans has over 50+ direct flights daily from most major airports.
Café Du Monde and other Bayou delicacies
New Orleans is known for its unique cuisine. Try a beignet at the famous Café Du Monde in the heart of the French Quarter. The French-style doughnuts are lavishly covered with powdered sugar and served with either hot white or dark chocolate. If your kids are more adventurous, taste the gumbo, jambalaya or po'boy sandwiches at many of the local restaurants.
French QuarTour Kids
French QuarTour Kids offers family-friendly tours written and led by certified teachers. The 1.5 hour tours (for kids 3 and older) feature historical information about the area, all done in an interesting treasure hunt. The hunt supplies unique props and plays native New Orleans music. The tour company also offers a spooky tour, a Creole tour, and one for tweens and teens. Wear comfortable shoes and leave the stroller at home, if you can, as many streets are bumpy and cobblestoned.
Ride A Street Car to the Garden District
Take the St. Charles Streetcar (Canal at Carondelet stop) and ride uptown into the Historic Garden District. The St. Charles line is a famous route that takes you past gorgeous live oak trees and dozens of antebellum mansions, historic monuments, Loyola and Tulane universities, restaurants, and hotels. Kids will love riding in the streetcar and hearing the bell toll at every stop. Just remember to use the bathroom prior as the 50-60 minute ride makes no bathroom stops.
Hop off at Prytania Street and enter one of the New Orleans most prestigious roads in the Garden district. You'll find many of the city's well-preserved and restored mansions along this street, some in the gothic and Greek revival styles. Quite a few homes have historical markers, so you can create your own mini-tour. The roads are wider here and can accommodate strollers.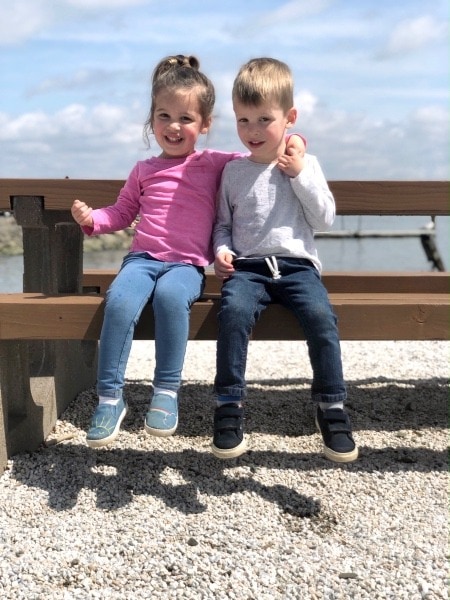 Milwaukee
Milwaukee is the ultimate summer destination for families who love live music, outdoor venues, and soaking in the sunshine. Perched on Lake Michigan, Milwaukee's gorgeous lakefront is the backdrop to many kid-friendly activities and lots of open green space to run and play.
Discovery World Center for Public Innovation
The 120,000-square-foot science center features high-tech exhibits, such as a flight simulator, 3D tour of planet Earth, Les Paul's House of Sound, and a touch tank filled with sharks and stingrays. The center is situated on the lakefront and displays aquatic life from around the world in fresh- and salt-water aquariums. In the summer, a re-created 19th-century schooner serves as a floating classroom and cruises around Lake Michigan on short sails. discoveryworld.org
Sprecher Brewery
The brewery hosts informative tours through the cellar, bottling line and warehouse to demonstrate how beer is made using old-world German traditions. It's fun for adults, but the company also produces flavored soda pop! Bring the kids and let them indulge in unlimited free pop samples at the end of the tour with root beer, orange, ginger ale, and red cream. Reservations required. sprecherbrewery.com
Explore a festival or two
Milwaukee is the "City of Festivals," from the world's largest music festival (SummerFest) to the Wilde Subaru Family Kite Festival and an array of cultural festivals celebrating Hispanic, Italian, Polish, German, Irish, and Scottish heritages, and more.

Las Vegas
Las Vegas is driven by tourism, but most think of it as a place for bachelor parties and gambling rather than for family trips. With over 100 daily direct flights from major airports, it is a convenient place to spend a weekend or even a week-long trip.
Las Vegas is fast becoming one of the best destinations for families looking for new experiences. Many hotels have built-in entertainment, like roller coasters and wave pools. You might not even need to leave your oasis away from home, but if you venture out with the kids, here are a few top choices:
High Roller Observation Wheel
At 550 feet above the ground, the High Roller is the tallest observation wheel in the world. With cabins large enough to hold 40 people, it's considered one of the best ways to see Las Vegas, from the mountains to the strip. The High Roller never quite stops moving, with guests hopping on and off as the cabins move through a platform at the bottom. Discounts are available for ages 4-12 while children 3 and under are always free. A full ride takes about 30-40 minutes. The High Roller sits at the end of The LINQ promenade, a noteworthy tourist attraction with shops, restaurants, and activities. https://www.caesars.com/linq/high-roller
The Downtown Container Park
This unique park features shops and restaurants made entirely from old shipping containers. It's a spectacle in itself and fun to walk through, but don't miss trying the unicorn donut at the Donut Shop. In the middle of it all is The Treehouse, an interactive playground with stairs and slides. There's also a grassy area that has games, outdoor movies, and a stage for family-friendly entertainment. The park is within walking distance from the popular Fremont Street Experience and a number of downtown hotels. https://downtowncontainerpark.com
Lion Habitat Ranch
Originally a home for animals that were part of shows and attractions on the Strip, the Lion Habitat Ranch has been around since 1975, but only started welcoming visitors in 2012. It's a kid-friendly and safe environment for families to get up-close with wildlife usually only found in exotic parts of the world.
The ranch currently features 36 lions, a 3-year-old giraffe, ostriches, emus, and exotic birds. Guests are within four feet of the animals, compared to your average zoo where visitors are kept much farther away. Designated areas allow you to take a photo with a lion safely in the background and, depending on the day, you may get to see them fed, which is fascinating entertainment.
Ozzie the giraffe paints one-of-a-kind artwork for guests to take home. As a nonprofit, the ranch depends on donations and admission fees to take care of the animals. Kids under 4 are always free while kids under 14 are free when accompanied by an adult.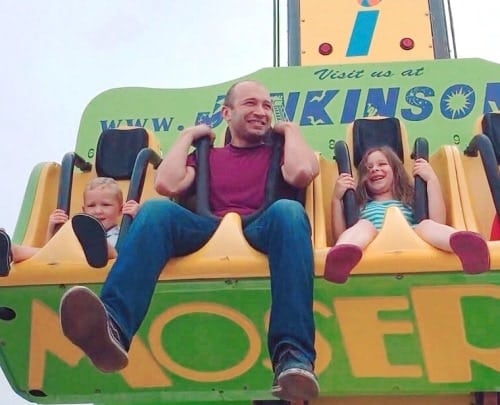 Jersey Shore
The Shore was made famous by reality television stars, but the beaches offer a fun-filled vacation for families too. Situated between the Newark and Philadelphia airports, depending on which beach you visit, you can take direct flights to either, rent a car, and have your toes in the sand within 60-90 minutes. Our two favorites to take younger twins are:
Cape May
You won't have to worry about space on Cape May's famously wide beaches. Set-up an extra-large beach blanket, sand toys, an umbrella and watch as dolphins swim by, frolicking in the surf. Play old-time carnival games on the lawn of Congress Hall. Keep an eye out for the wandering Blue Pig, the historic hotel's mascot. Visit the Cape May Lighthouse for story time, or catch a movie after dark on the sand, weekly at Stockton Beach. Kids will love stopping at The Original Fudge Kitchen to sample a morsel of salted caramel, mint, or peanut butter fudge. Cape May has many family friendly hotels that offer private and semi-private beaches if you want to contain your kiddos at the beach.
Point Pleasant
Jenkinson's Boardwalk is about a mile long and plays host to many kid-friendly attractions, including an aquarium, 2 arcades, 2 mini-golf courses, a ropes course, and an amusement park with a whole section that's just right for toddlers and preschoolers. Pizza, boardwalk fries and funnel cake are just some of the yummy treats you'll find on the boardwalk. The beach is public, but you will have to pay for a badge for the day. Venture down during less crowded times, like early morning or later afternoon or splurge on an oceanfront hotel with a private beach.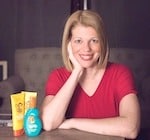 Becky Bavli is Mom to Charlotte and Jacob her 3-year-old twins, and Alana, her 10-year-old stepdaughter. She lives outside Manhattan in the quiet suburbs of Piermont, NY. It's the kind of town where you know your neighbors and even the annoying "twin questions" are less annoying. Becky invented a natural hair taming product for babies and toddlers that launched in 2018. Find out more at T is for Tame or her Amazon store. Follow on FB and Insta @tisfortame
Related Articles
5 Must-See Kids Exhibits at Chicago's Museum of Science and Industry
10 Tips for Easier Twin Travel
We Had So Much Fun at Breakwater Beach