Last updated on July 23rd, 2023 at 08:26 am
Does camping with twins feel like a hard pass? Maybe you need to try glamping with your twins instead. Read all about one MoM's experience that made her and her twins embrace glamping.
As we enter the post-Covid age of travel, I can't help but recognize the change in us all. During a pandemic, travel could no longer be done without serious consideration. Before, seeing friends and family whenever convenient, going out to eat, and traveling whenever I wanted were taken for granted.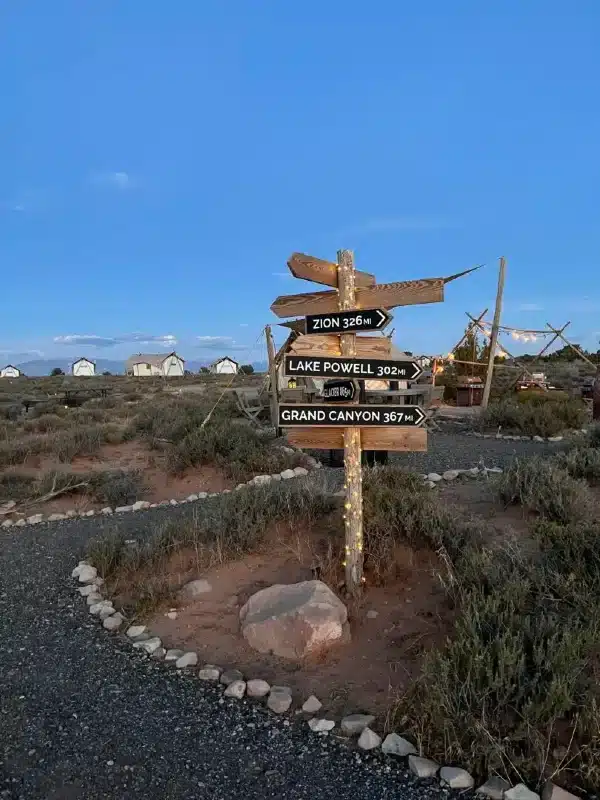 That ability to travel and experience new things was a luxury that I found difficult to live without. My appreciation for time spent with those I love grew exponentially, as did my love for being outside. I used to research hours on end and plan everything, including our downtime. But recently, I have started to value simplicity and flexibility during my travels. I found comfort and safety in being outside. I recognize the need to slow down sometimes. In this busy, ever-changing world, we need to unplug to appreciate those we love and what we have.
What has not changed is my need for good food and a comfy place to stay when traveling. This is where I have found a love for "roughing it" while glamping with my twins!
"Roughing It"
Relishing in the freedom of a summer post-covid shutdown, we decided it was time to hit the road. We wanted to experience the great outdoors, get some exercise, and witness what is "so special" about the National Parks.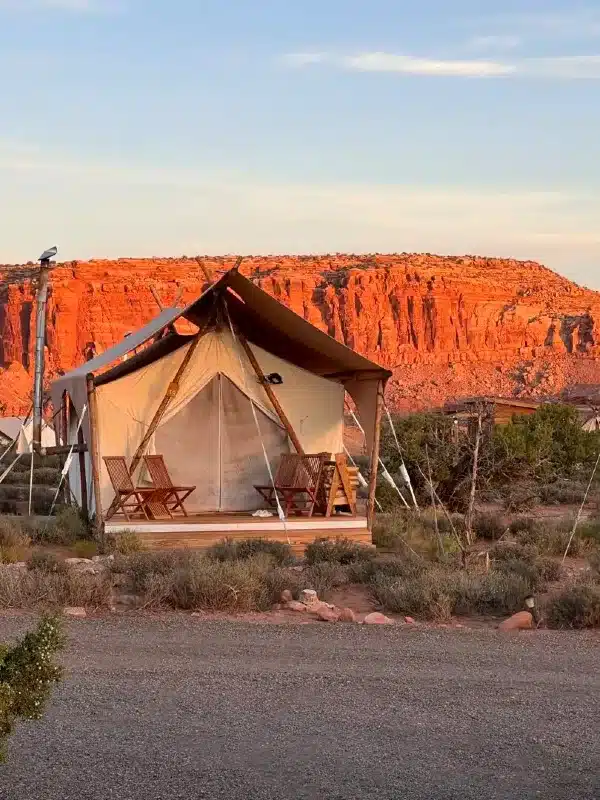 Before setting out on our adventure, a problem occurred to us…we don't have any camping gear. While I do enjoy researching new destinations, I have no desire to research the best camping equipment. Thankfully, an online search led us to Under Canvas…a place where we can "glamp" rather than camp!
Can the Location Possibly Live Up to the Photos?
I'll admit, even with the impressive online photos, I still had some trepidation about this trip. Spending 24/7 outdoors in the summer was likely to get hot and messy. How would we cool off? What would we do all day, and would the kids be bored? How would we keep ourselves and our food safe from wildlife? Let me offer you the reassurance I wish I had…Under Canvas has it all figured out for you!
Prior to arrival, Under Canvas sent us information on activities to do in the area and offered to help with booking excursions. We appreciated the recommendations but decided that for our family, it would be easier to do things on our own. This was a road trip for us, so having our own car made it easy to pack everything we needed, regardless of activity or weather. The National Parks have so much space to explore that there really is no need to book anything (except possibly entrance time).
Got twins? Us too! The Twiniversity Podcast with Natalie Diaz was created BY parents of twins FOR parents of twins, from your pregnancy days through your twin's teenage years, this podcast covers it all. It's all about parenting twins, offering plenty of strategies for making life better, parenting hacks, and of course, humor. We are laughing WITH you every step of the way.
Not Your Typical Campground
Upon arrival, we quickly noticed that this is not just a campground; it's a tent community. A fancy tent community!
We exited the car at the Under Canvas Moab location and immediately felt the blazing sun on our backs. The temperatures were well into the 90s, and the lack of trees for shade would be a problem. To our delight, the welcome tent was surrounded by misters, and inside was a large cooler filled with ice water and cooling rags. These cooling rags were lifesavers!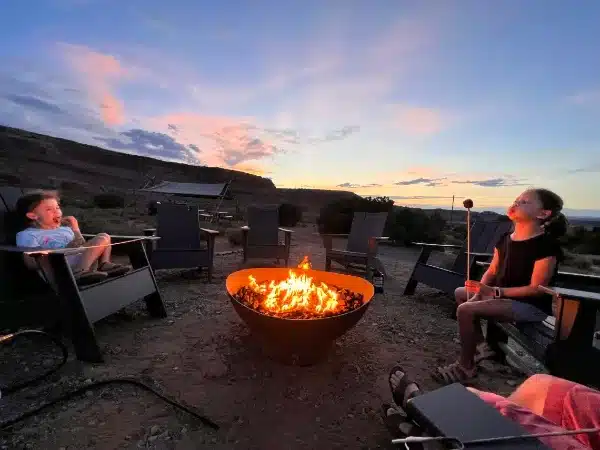 The entire surrounding area had plenty of chairs and hammocks to relax in during the day. Some with accompanying misters and shade canopies to keep you cool. There are daily organized activities for the family, including arts and crafts for the kids. But if you want private family time, there are also board games available for you to take to your tent.
In the evening, they light the gas fire pits and provide everything you need to spend the evening making and eating way too many s'mores. If roasted marshmallows are not your thing (even though I can't understand why not), then you might get lucky and find that it is Root Beer Float night! Enjoy your float in the main tent while the kids paint a clay pot. They really have thought of everything!
Mmm, Mmm, Good
For me, vacation is not only about the destination as much as it's about the food. I want to eat and drink WELL.
We had a strict no food in or around the tent rule. Let's face it, kids are messy eaters, and since we are outdoors, there will be bugs. But we don't need to give them an all-you-can-eat buffet where we sleep.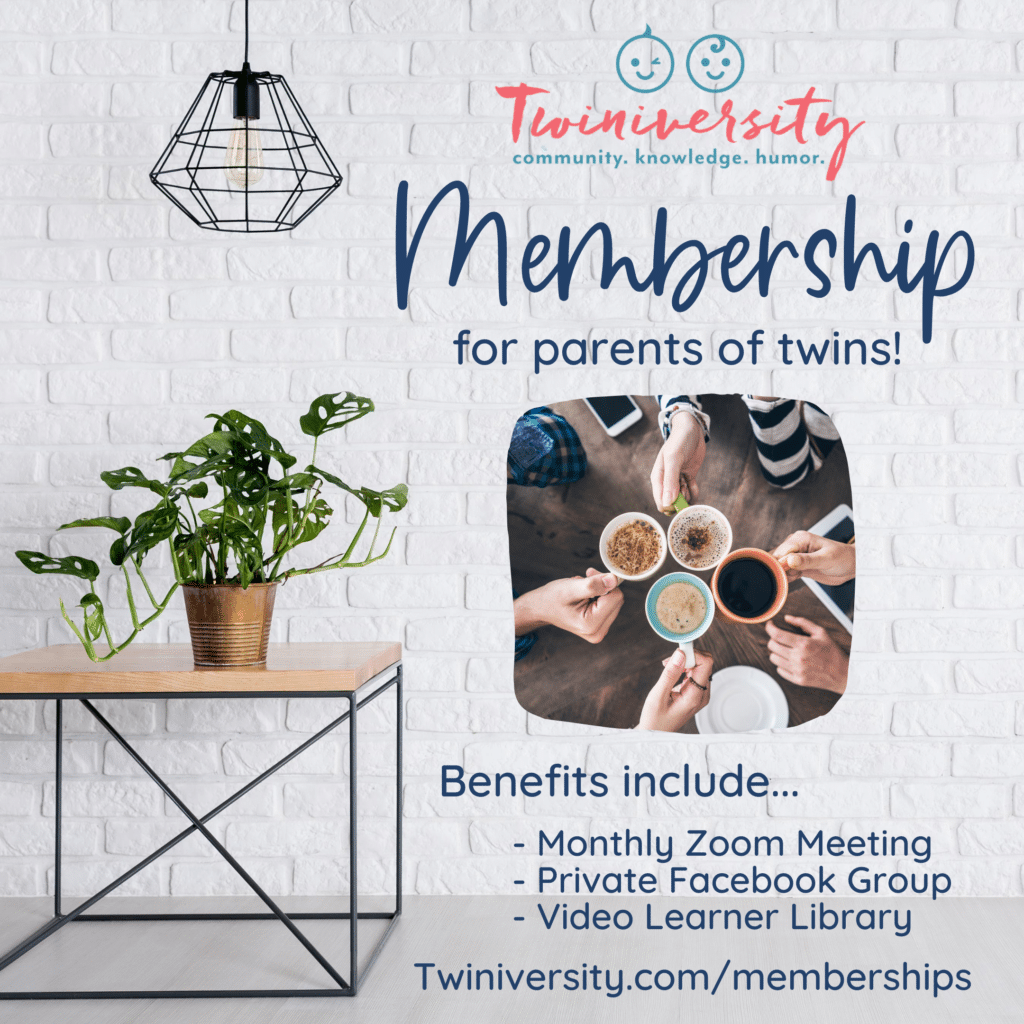 Need some twin parent friends? Get the support you need with a Twiniversity Membership. Benefits include a monthly twin parent club meeting on Zoom, access to a private Facebook group just for twin parents, and a video library of twin parenting lessons. Visit Twiniversity.com/membership to join today!
When staying at the Under Canvas location in Moab, there are very few food options available onsite. You can get some instant oatmeal in the morning or an ice cream treat during the day, however this will not sustain you for a long day of hiking. Other locations have a cafe onsite with various breakfast and dinner options. We had called ahead and knew that at Under Canvas Moab, there were plenty of grills and picnic tables on site.
Before leaving home, we prepared grillable dinners to utilize the grills on site but did not make it too complicated. We prepared simple things like burgers and pre-cooked corn, steak and pre-baked potatoes, and barbeque chicken with homemade pasta salad. These are all meals we knew the whole family would enjoy (including special beverages for the adults). We also packed a separate cooler with our breakfast and lunch options that could be taken along on our day of exploring. Having plenty of food options with us kept my kids happy after hiking in the heat.
Accommodation Options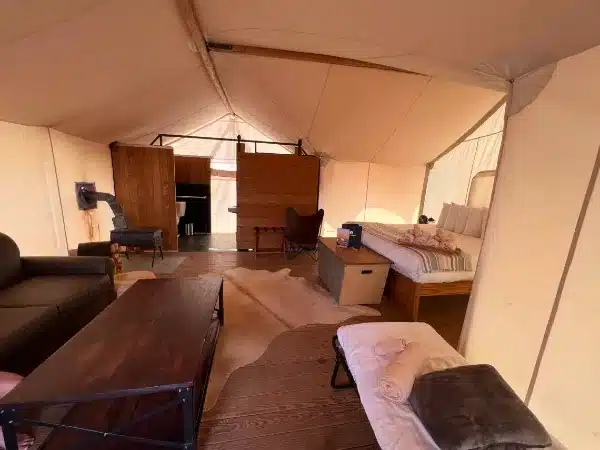 There are several tent options to fit every family and every budget. But as I said, I was not interested in a real camping experience, so we chose the suite. Our tent was like a luxurious studio apartment, equipped with everything we needed to be comfortable: misters at the entrance, a private bathroom with shower, sink, and flushing toilet. A queen-sized sofa bed, king bed, private deck with lounger chairs, and wood-burning stove complete with firewood. There were even battery-powered fans and lanterns for use. If you run out of power, all you need to do is walk to the main tent to exchange the USB battery pack for a fully charged replacement anytime.
Worth It?
We have never done anything like this, and I was concerned my kids would complain about being too hot, too bored, too hungry, or too scared. Honestly, they have been spoiled on one too many vacations! This vacation not only showed me the importance of unplugging, but it taught them that we don't need a television or iPad to have fun! Never underestimate the value of simple things like family game time, rock collecting and stargazing, or reading with the help of a lantern at night. And Guess what….they loved it so much that we are going to another location this summer!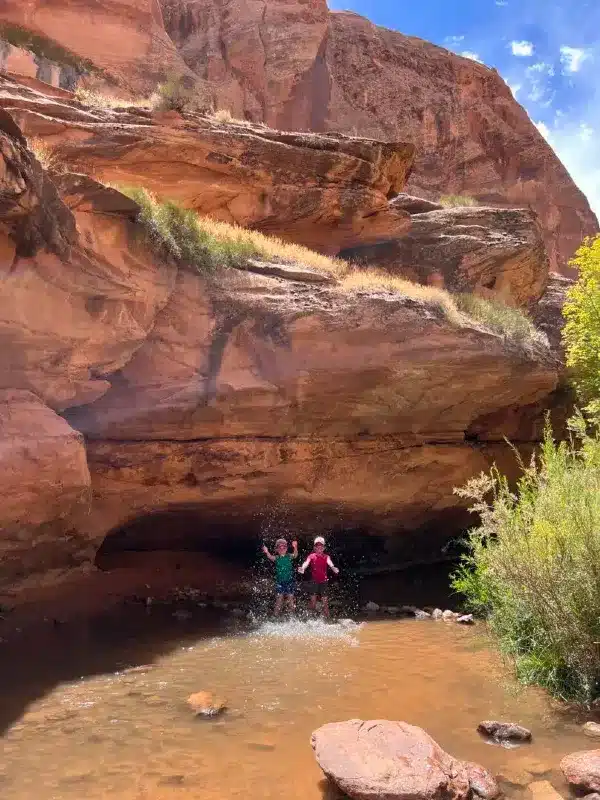 With multiple locations across the US, all near a National Park, this really is a wonderful vacation to unplug and enjoy the serenity of the great outdoors.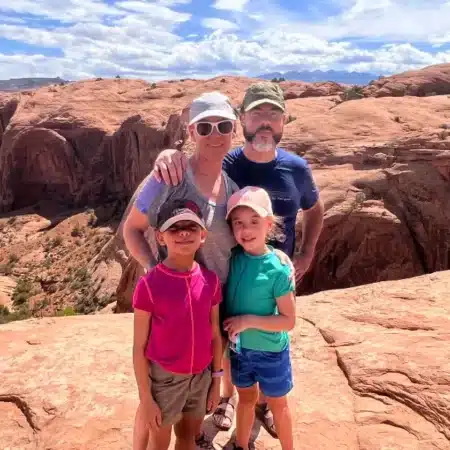 Mandy Sullivan attended Northern Illinois University for Kinesiology with an emphasis in Athletic Training. After working for years in a physical therapy office and traveling every chance she got, Mandy decided to leave the medical field and pursue her interest in food and travel. She and her husband have instilled a love for travel in their 9-year-old twin girls, and they all love to explore new places and try new things. Check out her website and blog at www.vacationfoodtours.com or on Facebook, Twitter, and Instagram.