Curious about how to get pregnant with twins? A lot of twin parents ask themselves "How the heck did this happen?" while you might be thinking "How can I MAKE this happen?" Twins are awesome, but some might say, "be careful what you wish for because you just might get it."
Twin pregnancy and parenting, while wonderful, can also be overwhelming even in the best cases. From pregnancy complications to the logistics of adding two new family members at once, having twins will change your life in ways you can't imagine.
That said if you're looking to take on the challenge you've come to the right place! We asked the Twiniversity community for their thoughts on how to get pregnant with twins since they have been there and done that. Read on to learn more!
What causes twin pregnancy?
Before you find out how to get twins, you must understand where they come from. There are two main types of twins: identical and fraternal.
Identical twins, also known as monozygotic twins, occur spontaneously in nature when one fertilized embryo splits into two or more. Interestingly, the split can even occur more than once resulting in identical triplets or quadruplets! Science still isn't sure how or why this splitting happens, but we do know that there is no way for you to make it happen — it is completely by chance.
Fraternal twins, on the other hand, occur when the mother releases more than one egg during her cycle. These eggs are fertilized separately in the same cycle, resulting in di-di twins. This type of twins are no more similar than typical siblings and can present as boy/girl twins, girl/girl twins or boy/boy twins. Unlike the spontaneity of identical twins, there are things that increase your chances of having fraternal twins such as age, family history and infertility treatments.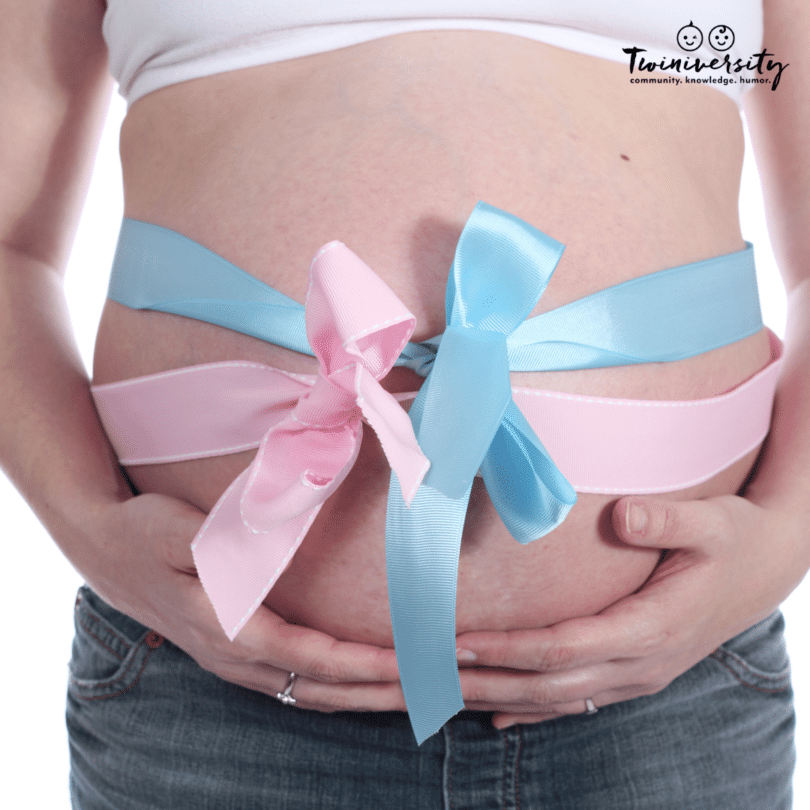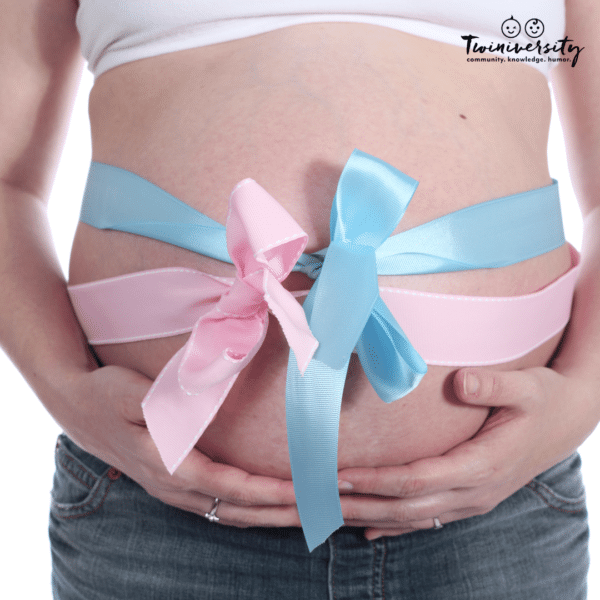 Can a doctor help me get pregnant with twins?
If you're trying to get pregnant with twins, you might consider visiting an infertility specialist or reproductive endocrinologist. However, most infertility doctors will not see you unless you are having a hard time conceiving in general. In most cases, you must attempt to conceive for at least 6 months before beginning infertility treatment. If this is the case, ask for a referral from your general practitioner or gynecologist stating how long you've been trying to get pregnant.
Keep in mind that even an infertility doctor may advise you to avoid getting pregnant with twins because of the associated risks. That said, if you have your heart set on twins, it won't hurt to ask your doctor for some tips and tricks.
Here's what Twiniversity community members said about conceiving twins after infertility treatments:
"6 IUIs and 4 rounds of IVF…pray for a miracle and be thankful when you get two!" – Shannon W.
"We have twins via IVF and even though I always thought it would be fun to have twins when I found out I was having them I cried. Wouldn't change it for the world though." – Kylee P.
"8 rounds of Clomid and 4 IUIs — LOL, not recommended." – Stephanie C.
"When we did IVF we didn't want twins so we only transferred one embryo. The joke was on us because that embryo split and we got twins anyway!" – Melissa T.
What are the risks of having twins?
As wonderful as two babies at once sounds, it's important to know that twin pregnancy comes with risks. Twins are often born early which can result in medical issues and NICU time.
A twin pregnancy can also be riskier than a singleton pregnancy for the mother, often requiring frequent monitoring by a specialist to prevent and address complications.
Not to mention the ways a twin pregnancy affects the mother's body, family finances, and your relationship.
Some Twiniversity community members shared their perspective on trying to get pregnant with twins:
"Hardest thing I've ever done. A blessing but not something I ever wished for. Can't imagine trying to make it happen on purpose!" – Danyial G.
"Be careful what you wish for. Twins are incredible, but they both need you 100% of the time. It's impossible to give all of your full attention to one because you have to have eyes on the other." – Ashley W.
"…borrow someone else's infant twins for a week…but then she may not even want one…maybe twin puppies is a better thing to want before you have them or know what it's like." – Jessica H.
"It takes two people who are incredibly in love, incredibly rich (or willing to go into debt), some mood music, a reproductive endocrinologist, embryologist, therapist, supportive friends and a lot of wine." – Elizabeth G.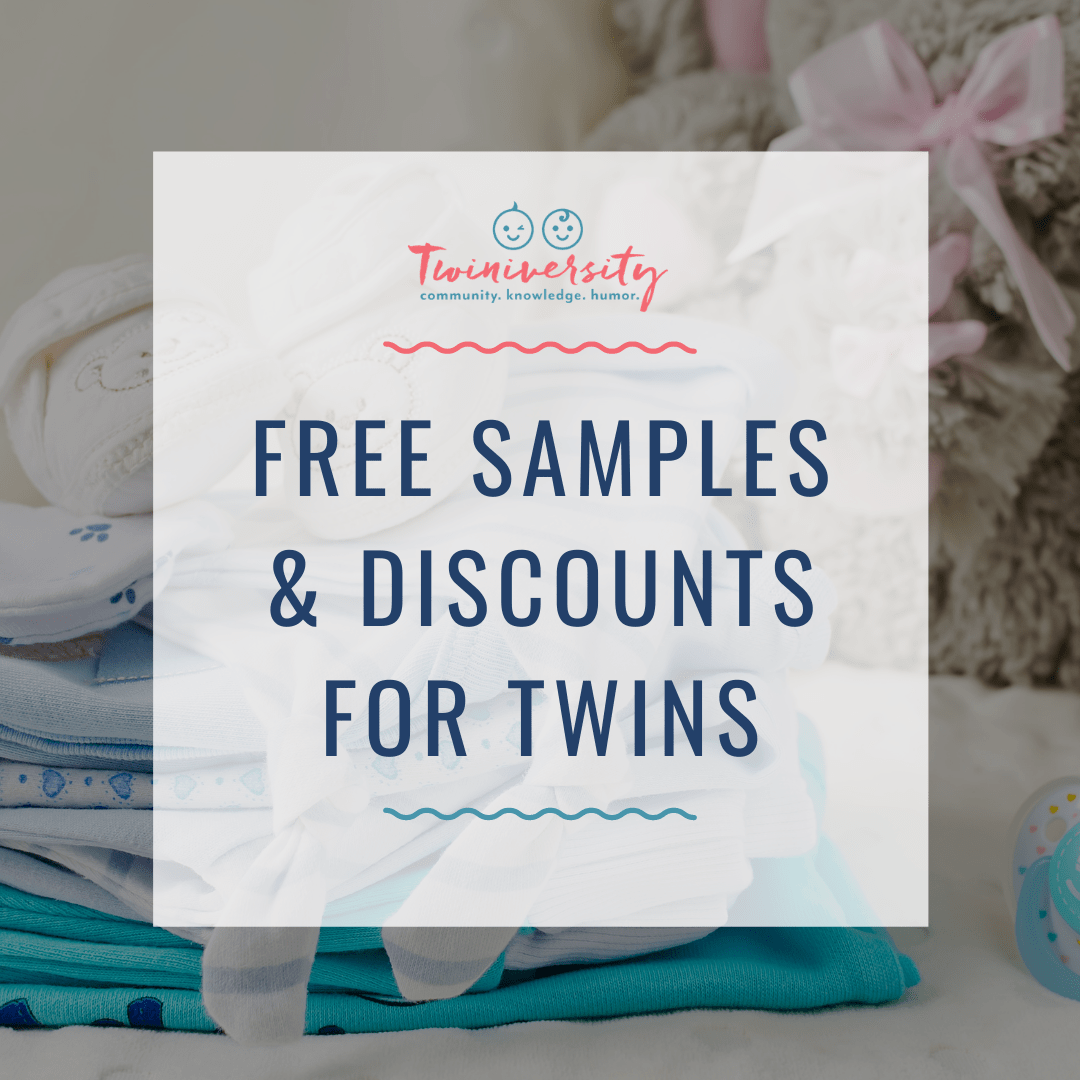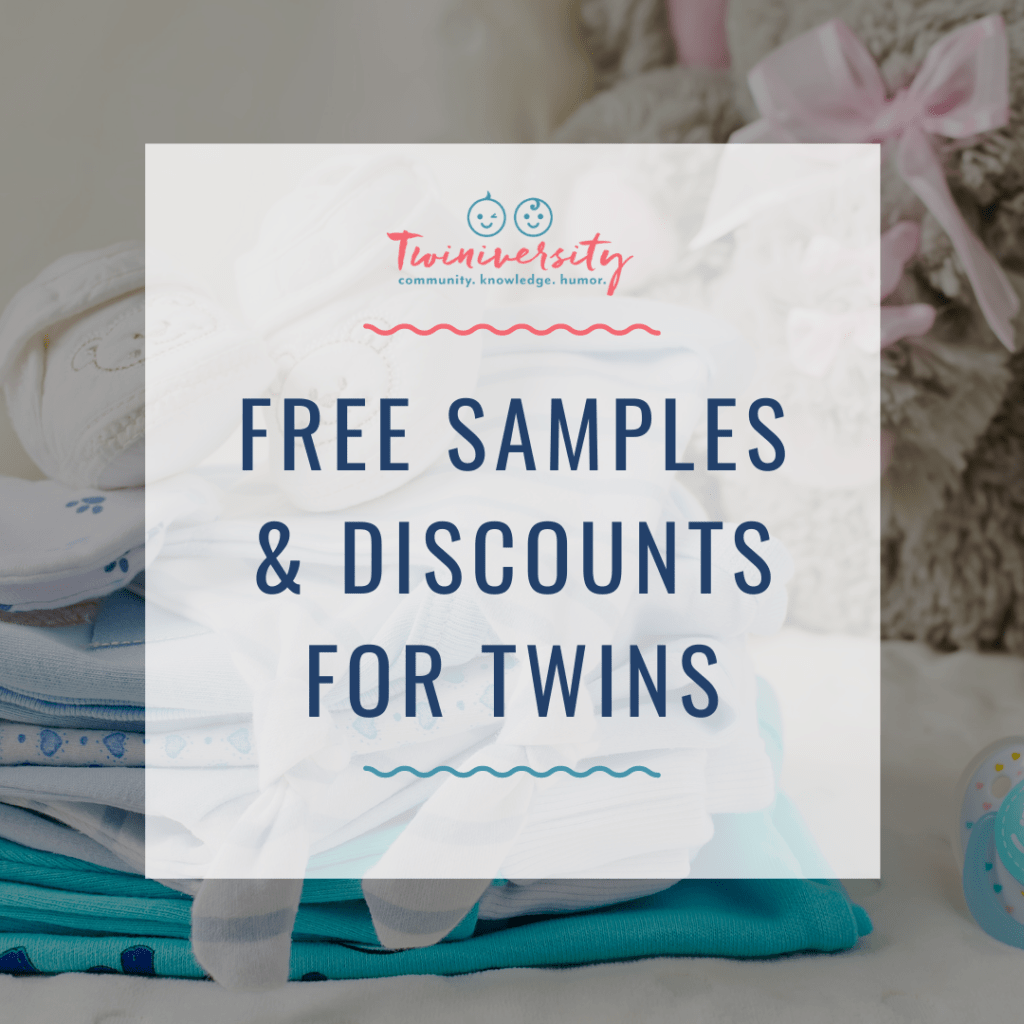 Check out our Multiple Birth Discounts! This is the most up-to-date list of discounts, freebies, and coupon codes for twins and multiples on the internet. Click here to start saving! While you're at it, make sure to check out our expecting twins classes and membership programs…
How can I increase my chances of having twins?
Now you know how twins happen and some of the risks of twin pregnancy. Still want to know how to get pregnant with twins?
Twiniversity community members shared some more tips they believe helped them have twins:
"We had sex every day for 14 days and I ended up getting pregnant twice. I had 2 separate due dates." – Sarah M.
"Go off birth control! 3 weeks later…" – Elise B.
"I laid upside down on the couch & put my feet on the wall. Lmao…" – Jenifer G.
"Have sex twice in one day." – Michelle L.
"Have unprotected sex over 35." – Mandy J.
"Well, being 36 didn't hurt my chances! But every time someone tells me they want twins I bless their ignorant hearts." – Elizabeth R.
"I read you should be tall, eat lots of dairy, be on the heavier end of your healthy weight range, and you should be close to 35 or over. That's what I read as NO one in my family had twins, so I wondered. Well, I was 34, ate a lot of ice cream, I am 5'7" and well, yeah, I was close to overweight at that time." – Jillian J.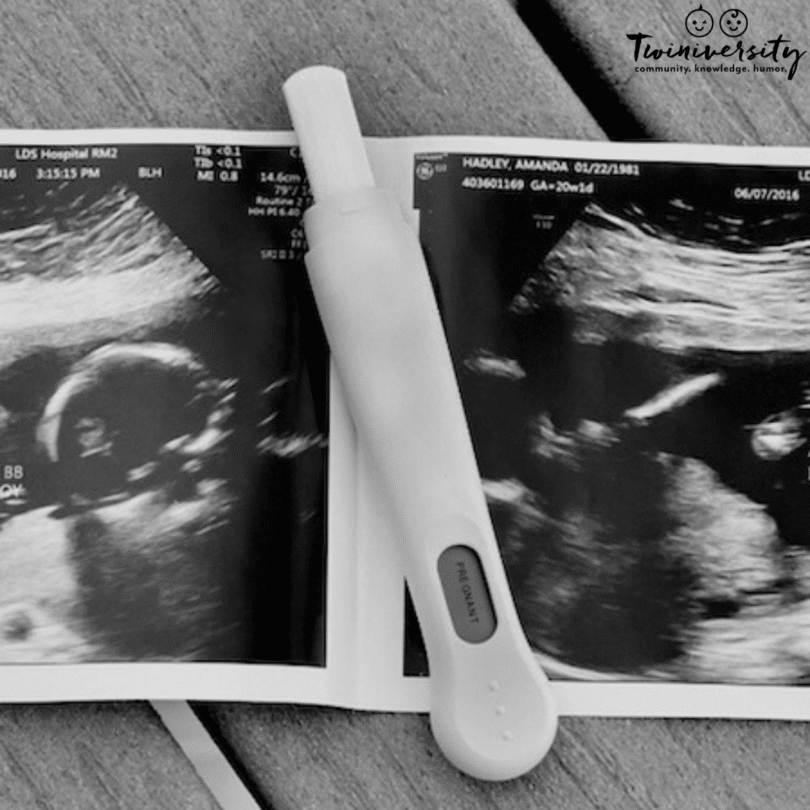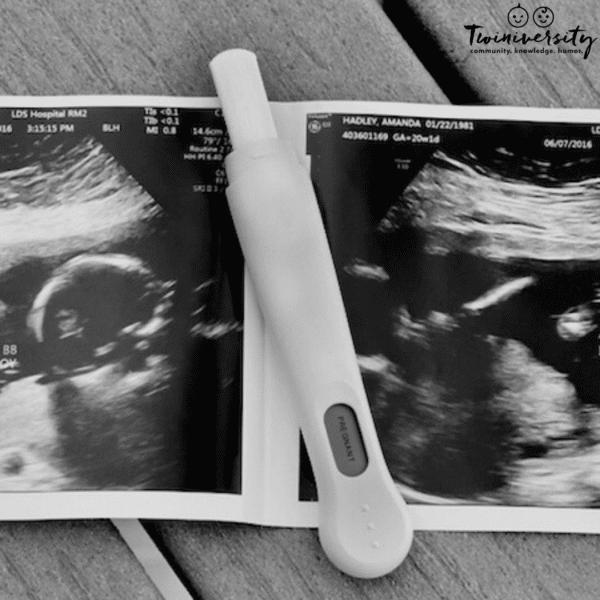 "Yea.. just drop TWO eggs on your next period then bang like rabbits..or just bang once cuz that's all it takes." – Veronica P.
"I switched from the depo shot to a low hormone birth control pill… then have sex day Fridays… and bam — Twins!!!" – Nicole M.
"Y'all. I have a PROVEN method. You see, twins are contagious. Women who have twins are more likely to have twins again. You can look it up! So, the BEST way to get pregnant with twins is to spend a lot of time with twins. Especially when they're still babies. If someone is seriously interested in having twins, they will need to pass a background check, but they can start their internship this weekend. Saturday is the best. Definitely through the night and bring them home after noon on Sunday." – Andria T.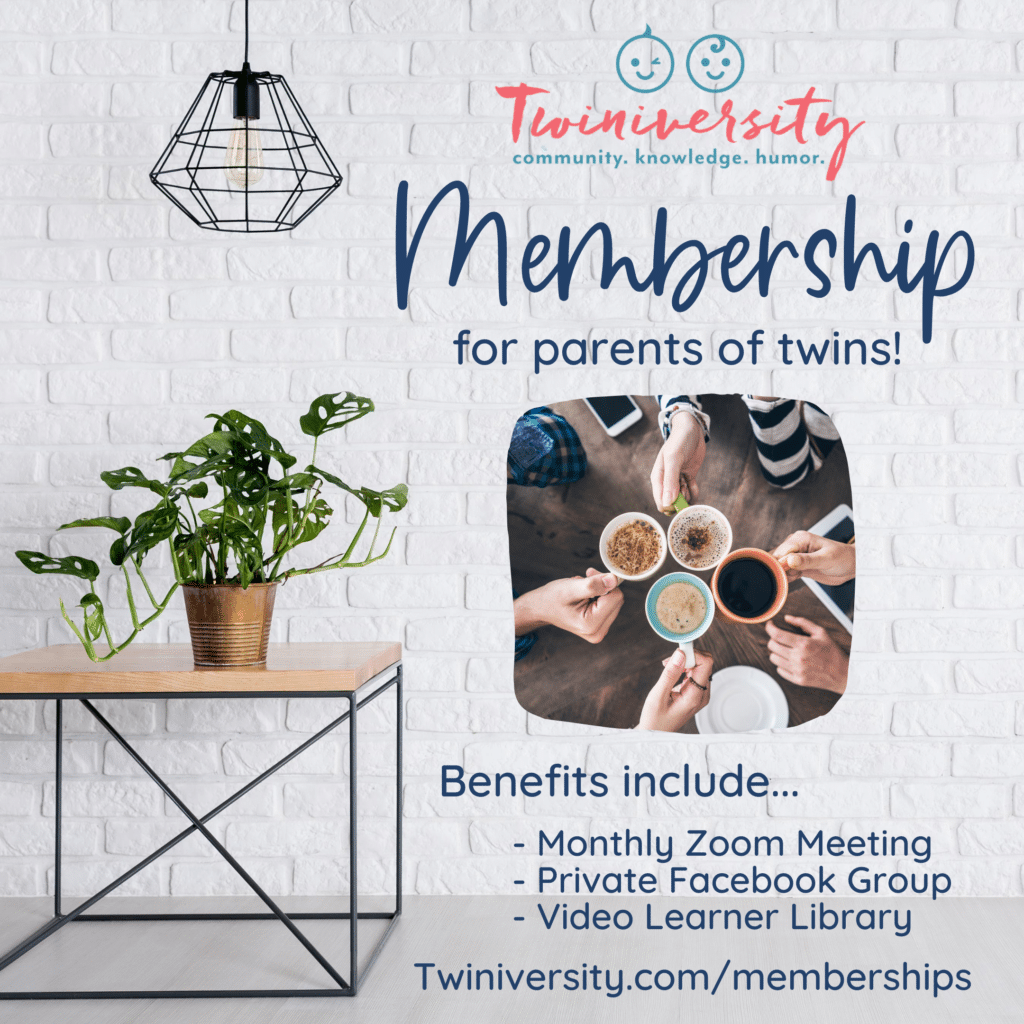 Need some twin parent friends? Get the support you need with a Twiniversity Membership. Benefits include a monthly twin parent club meeting on Zoom, access to a private Facebook group just for twin parents, and a video library of twin parenting lessons. Visit Twiniversity.com/membership to join today!
How else can I try for twins?
Sometimes the only way twins happen is when the universe or higher power answers your prayers or you jinx yourself and end up with twins!
Some members of our community shared their experiences with "divine twintervention":
"When my SIL became pregnant with twins… I said, 'oh God bless you. But no thanks.' Then when those twins were 1 year old we discovered we would have our own pair." – Elizabeth M.
"Joke to your husband the night before the ultrasound… hey, wouldn't it be great to have twins… one pregnancy and done (I was super sick from start). The joke was on me — it was twins and we weren't done." – Jennie M.
"Best shape of my life, working out, hit goal weight, over 35. 3 boys, just try for 1 more, surely it'll be a girl. Nope, 2 more boys for a total of 5." – Cassie A.
"I prayed for a son after four daughters and bam I got twin boys." – Sylvia R.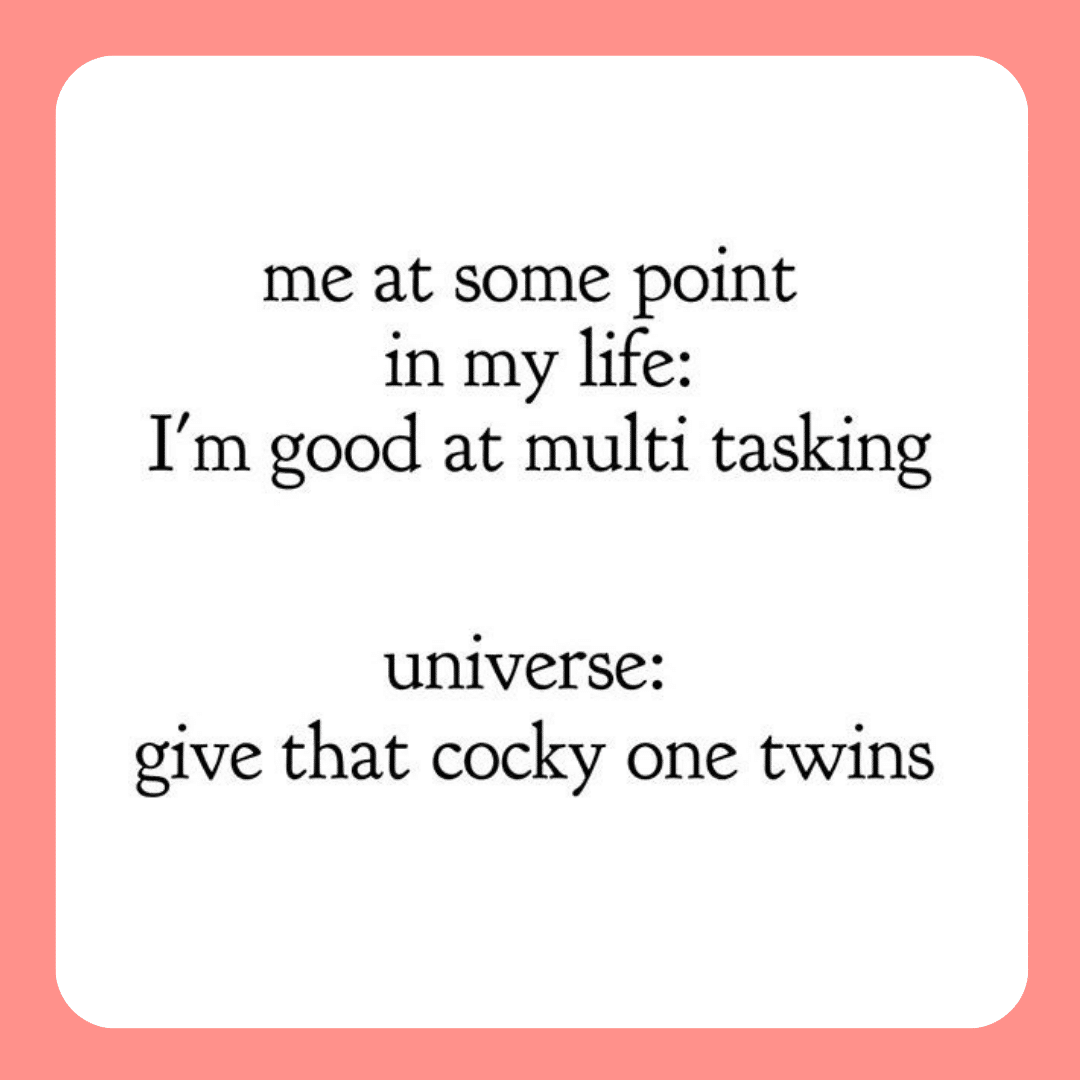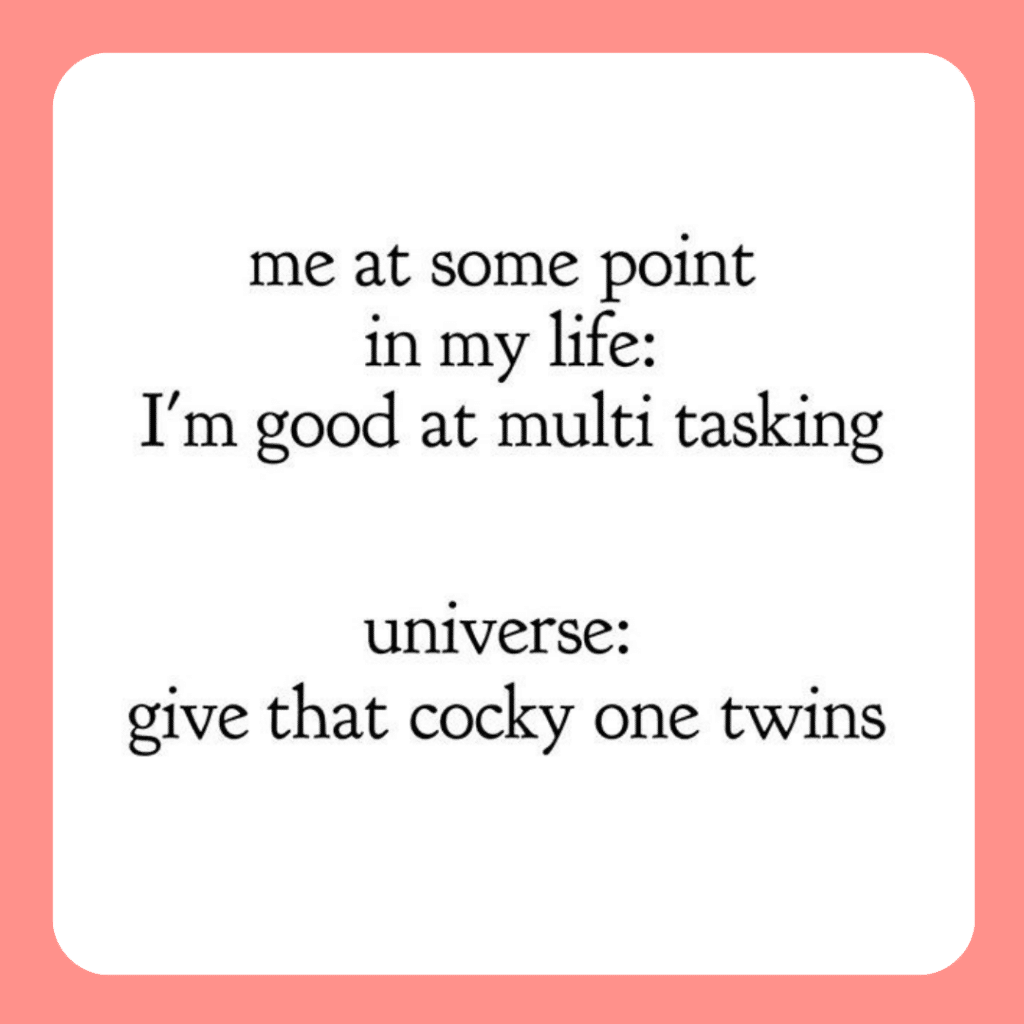 "Have your grandma tell you your whole life that "twins skip a generation." Then, be financially stable and have enough room for another kid. Then, BAM, no longer financially stable and run out of room. Also, wait 13 years between kids. That totally helps." – Mindy M.
"Decide not to have any more children, then celebrate your anniversary with tequila!" – Kimberly H.
"Be in the best shape of your life, freshly married, get all 4 wisdom teeth pulled at the same time, and stop taking the birth control pills you took for 10 years." – Camilla S.
"Have your whole family and friends joke about you guys having twins because you know it would scare your husband to death and when you actually get pregnant — boom you're having twins. At least that's how it happened for my husband and me." – Katelyn R.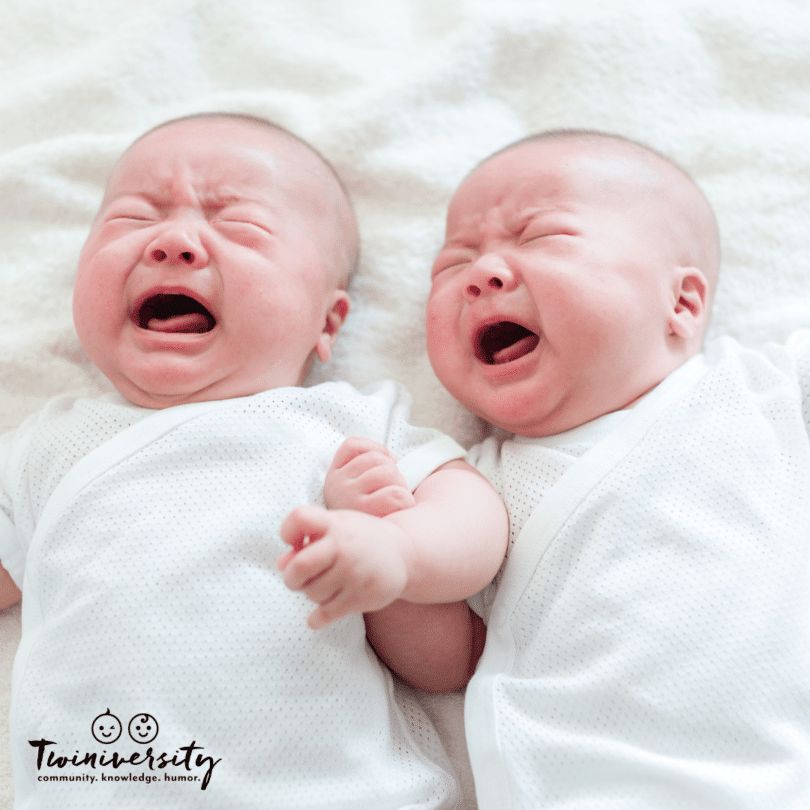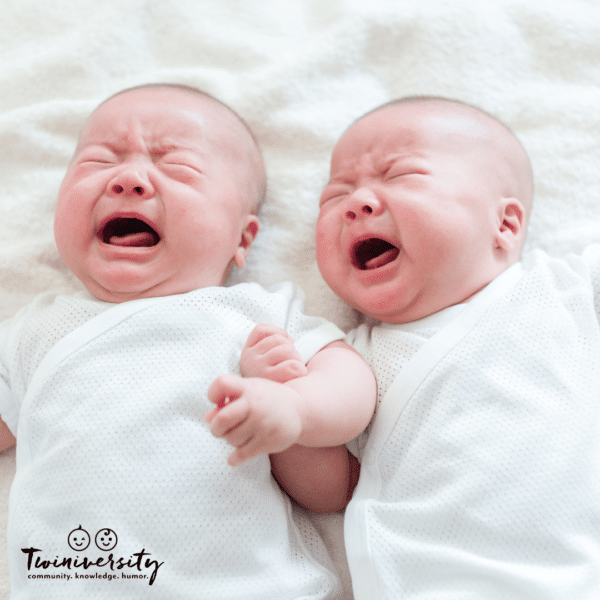 Are you ready to get pregnant with twins?
So, what do you think? Have we finally answered the question of how to get pregnant with twins? It's SUPER easy, right?! Ha!
All jokes aside, the reality is that while certain genetic and lifestyle factors can increase your chances of having twins, more often than not twins happen by chance or with the help of an infertility specialist!
However, don't let that stop you from having fun trying, and be sure to let us know if any of these tips helped you conceive your twins! Join our exclusive Twiniversity community and then head over to our Facebook and Instagram to share your experience with other parents of multiples!
Latest Posts from Twiniversity