Welcome to the ultimate guide for anyone pregnant with twins! All of Twiniversity's top twin pregnancy and raising twins articles are compiled here to help you when you're having twins!
Congratulations! You're pregnant with twins! And Twiniversity is here to help. We've posted all of our top articles for expecting twins below in a quick and easy guide to get you prepared for a twin pregnancy, twins baby showers, delivery day, and all the ins and outs of preparing to bring home twin newborns, and beyond!
It's an exciting time and we're so glad you found us!
BUT FIRST, be sure to check out our Twin Pregnancy Week By Week Timeline to help you get ready!
---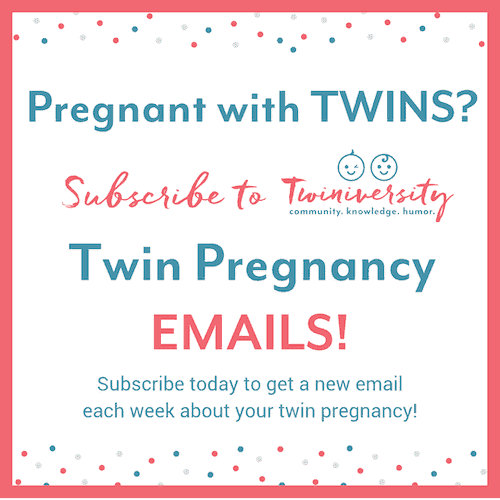 Pregnant with twins? For starters…
– First we strongly recommend that you order What To Do When You're Having Two right now so it has a few days to ship. This book will cover every item that we feel is critical when pregnant with twins and in the first year with twins. From full registry lists to breastfeeding to sleeping tips, you'll find it all there! This will quickly become your new favorite book. Hey, it was created JUST FOR YOU!
-If you're looking for a more in-depth experience where you can get all your questions answered by a twin mom, we've got just the thing. Twiniversity offers expecting twins classes in New York, Chicago, Houston, and online! Check out our Expecting Twins Classes page for full details. (Add our classes to your registry with our class gift certificates!) These classes are for couples pregnant with twins or with newborn twins.
-Need help with breastfeeding twins? Our on-demand, online Breastfeeding Twins Class allows you to learn the ins and outs of breastfeeding twins — on your own schedule.
–Join our forums today. It's free! With hundreds of questions and answers right at your fingertips, all your questions might be answered tonight.
– Join our mailing list to be the first to know about giveaways and our weekly roundup!
-Check out our Resource Page filled with web links and other great items that are a perfect match for any parent (or parent to be) of twins
-Haven't announced your twin pregnancy yet? See how these creative parents did it.
-Planning a twins baby shower? Check out these cool games and themes. You can also share twin baby shower etiquette and gifts for under $50 with your friends and family so they know what to expect.
-Worried about what gear you'll need? We created a Twins Registry just for YOU to get you started.
– Stumped by too many stroller choices? Check out this video on What to look for when buying your double stroller. Thinking about a Snap n' Go? Watch this video. Wondering if a side by side is better then a tandem?
-Considering cord blood banking? You might be able to bank for free!
-Need some newborn training? Check out our "Baby Basics" archives, which includes directions on diapering, bottle feeding, breastfeeding, burping, and coming home with your twins!
– Pregnant with twins and need a friend? Join our Parent-to-Parent Mentorship program to get matched with a twin mom or dad who has been there!
– PODCAST, anyone? We've got one and it's FREE! Whether you're pregnant with twins or your twins are already teenagers, the Twiniversity Podcast with Natalie Diaz looks at the lighter side of twins while bringing you important tips and advice on parenting twins. You'll definitely want to subscribe for free today!
-Head over to our Twin Pregnancy Week By Week Timeline to follow along as your twin pregnancy progresses! It's full of tips and advice from twin moms, plus what to ask your doctor, product recommendations, and more!
Top Twin Pregnancy Articles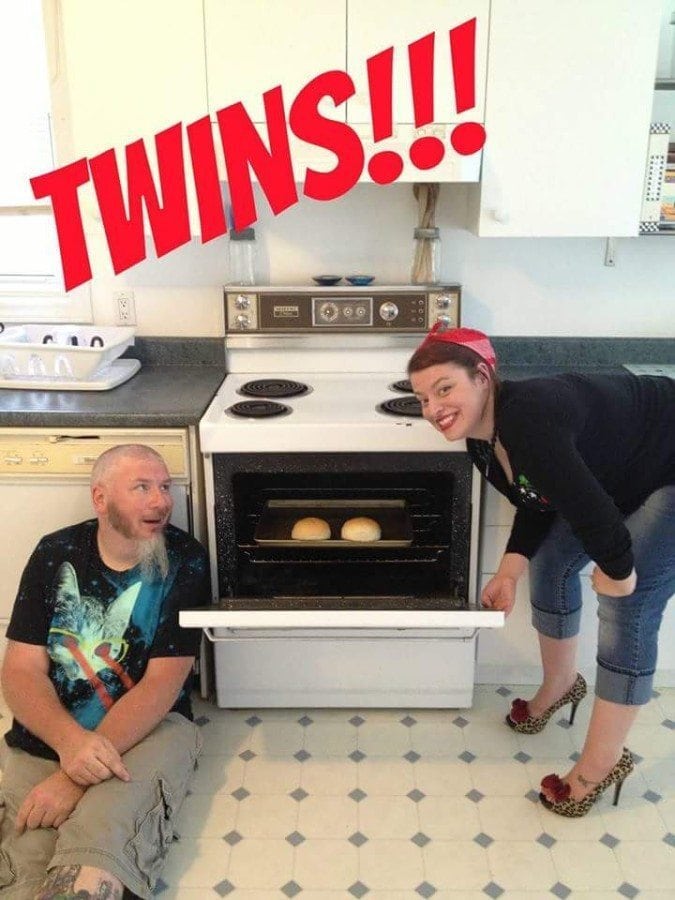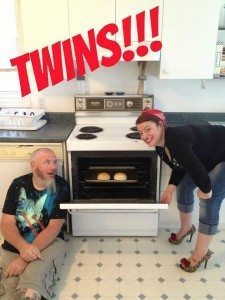 Creative Ways to Announce Your Twin Pregnancy
Pregnancy Nutrition: Eating for Three (or More!)
What to Eat When You're Pregnant with Twins
Preparing Dogs for the Arrival of Twins
How to Get Through Hospital Bed Rest
10 Things Not to Say to Say to a Woman Pregnant with Twins
Twin Baby Shower Themes and Games
The Best Twins Baby Shower Invites 
What You DON'T Need When You're Having Twins
Top 10 Tips to Get Ready for Twins
A Twin Birth Plan: 3 Simple Things to Keep in Mind
What If I Don't Get the Twin Birth I Wanted?
Postpartum Recovery Products That New Moms Swear By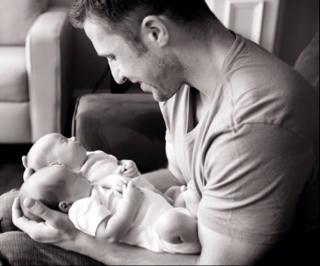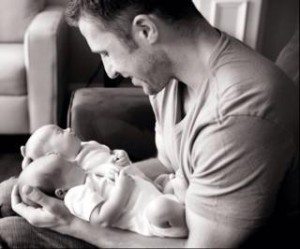 Top Newborn Twins Articles
What no one ever tells you will happen after birth
Top 10 Articles for Multiples in the NICU
Twins: A Newborn Survival Guide
How to Help a New Parent of Twins
Hiring a Nanny: How to Select the Best Candidate for Your Family
7 Awesome Organization Tips for Infant Twins
5 Tips for Quick Diaper Changes with Multiples
What every parent needs to know about Postpartum Depression
How to Pack a Diaper Bag for Twins
Getting Twins on a Feeding and Sleeping Schedule
How to Get Stuff Done While Juggling Twins
How to Handle People's Prying Questions About Your Twins
Getting Out of the House with Twins
Top 20 Sleep Articles for Parents of Multiples
Top 10 Articles for Travel with Twins
Top 10 Marriage Articles for Parents of Multiples
Top 10 Ways to be an Unhappy Mother of Multiples
Why Parent "Me Time" is a Must
pregnant with twins twin pregnancy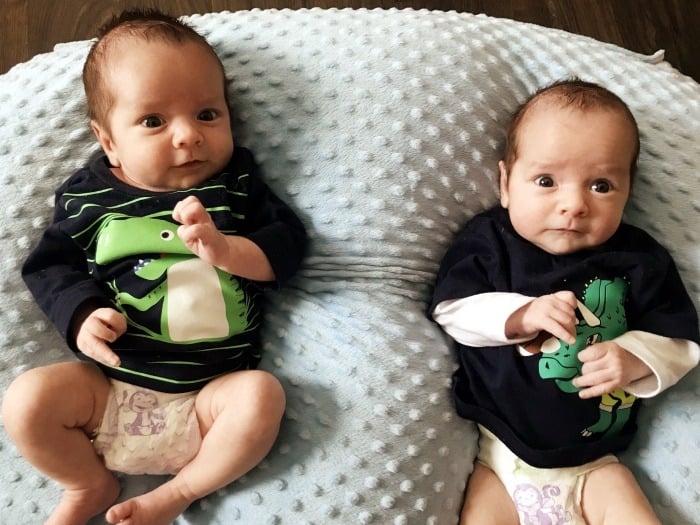 Top Raising Twins Articles
10 Reasons Why Having Twins Totally ROCKS!
I Love Having Twins. No, I Really Do!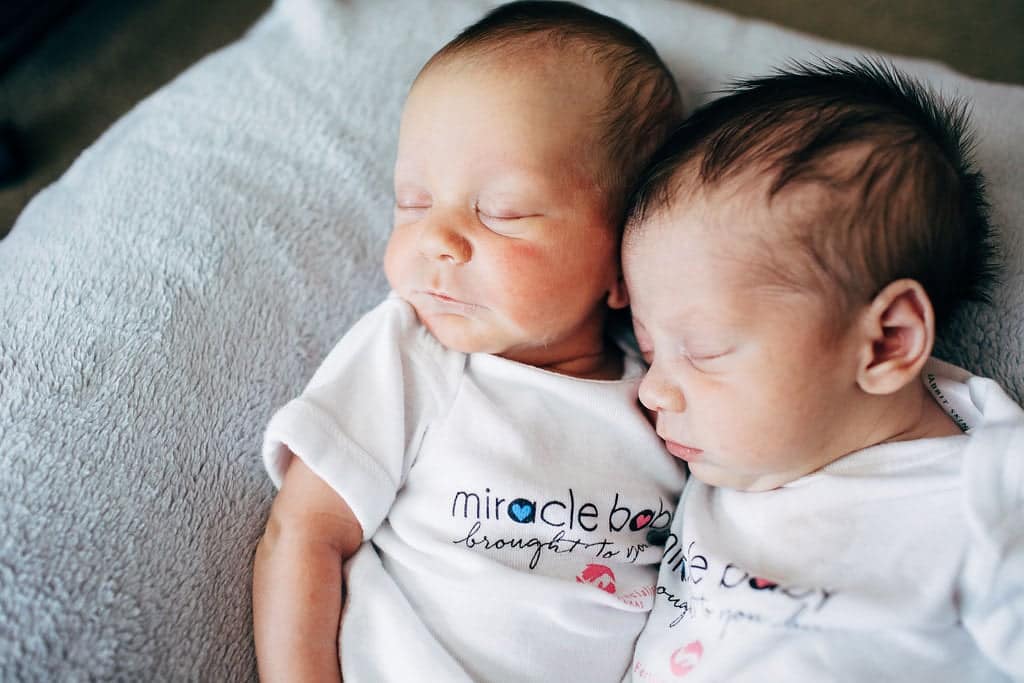 twin pregnancy
Additional Twins Resources
Join the Twiniversity Mailing List
Twins Daily Log (to get your twins on a feeding schedule!)
Chore Chart to get visitors to help out!
11 Things You Didn't Know About Twin Pregnancies
Twin pregnancy: What twins or multiples mean for mom
What twin pregnancy is really like
Twin pregnancy: Answers from an expert
What to Expect: Pregnant with twins or multiples
Parents.com: Twins and Multiples
What's different about a twin pregnancy?
6 Amazing Things About Being Pregnant with Twins
Being pregnant with twins, triplets, and other multiples
twin pregnancy
pregnant with twins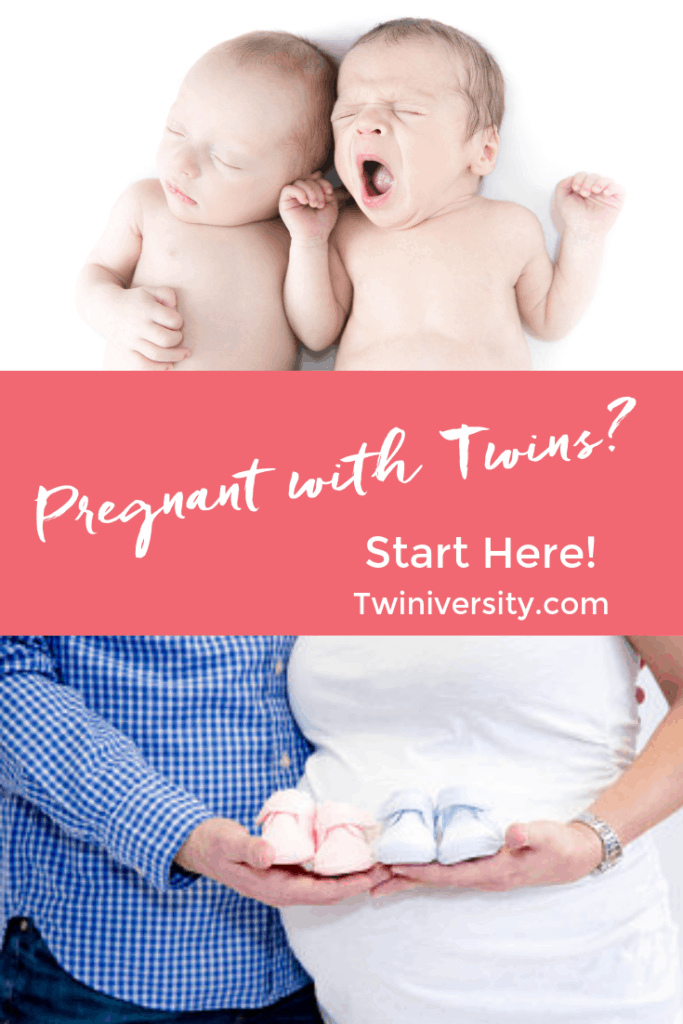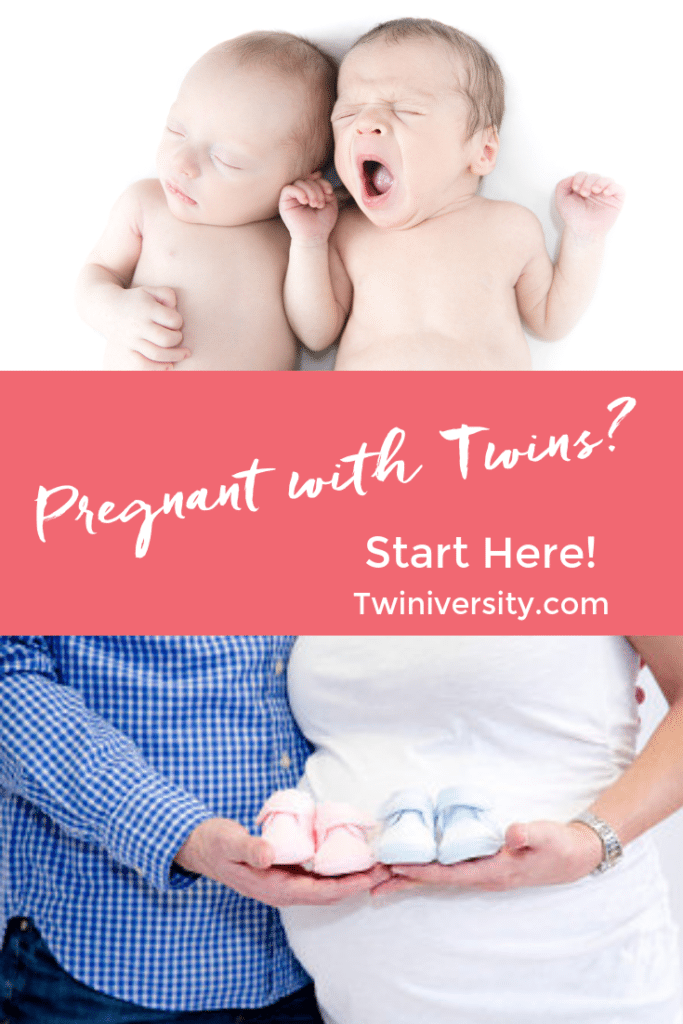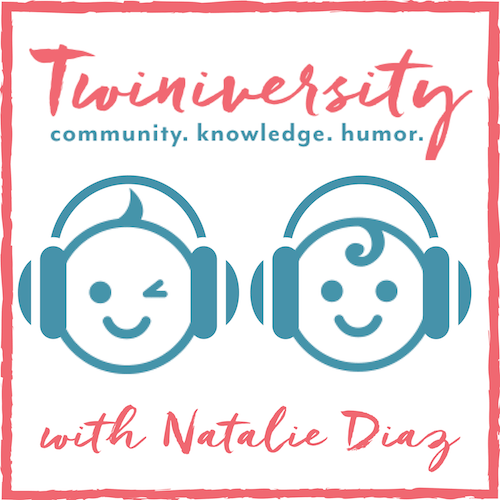 Got twins? Us too! The Twiniversity Podcast with Natalie Diaz is created by parents of twins FOR parents of twins, from expecting times through the teenage years and everything in between. This podcast is all about parenting twins, offering plenty of tips, parenting hacks, and of course, humor. Just know that we are laughing WITH you every step of the way.
pregnant with twins twin pregnancy
---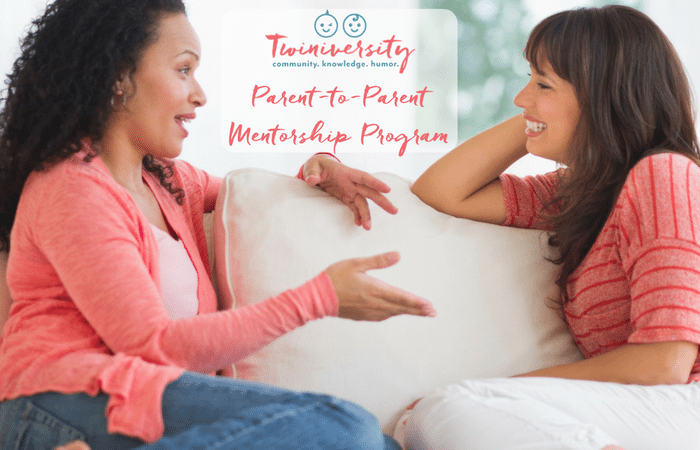 Are you looking to connect with an experienced parent of multiples who has been in your shoes? Do you want to feel supported, guided, and heard as a new parent of multiples*?
Or, do you love offering advice and tips to new parents of multiples*? Would you love to support, guide and listen to a soon-to-be or new parent the way you wish someone was there for you?
If you said, "YES!" to any of those questions, then the Twiniversity Parent-to-Parent Mentorship Program is perfect for YOU!
We are looking for parents of multiples from around the globe who want to be matched up with a parent mentor, or who want to BE a parent mentor. We'll be matching up moms with moms and dads with dads from all over the world to get personal support in this crazy life of multiples parenting!! All you have to do is complete a simple application form and we'll do the matchmaking! And the best part? The program is totally FREE! There are no fees to take part in this program.
Ready to sign up? Visit the Twiniversity Parent-to-Parent Mentorship Page to learn how to apply!
---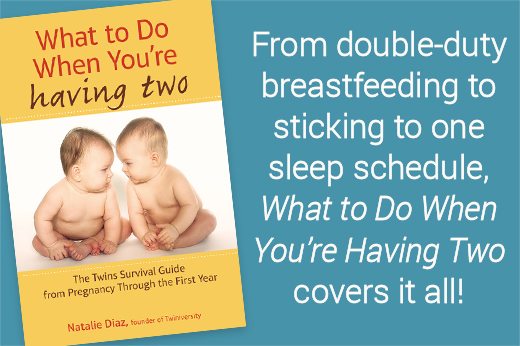 Are you a new twin parent? Check out Natalie Diaz's new book "What To Do When You're Having Two: The Twin Survival Guide From Pregnancy Through the First Year", available in stores now!
The rate of twin births has risen 79 percent over the last three decades, and continues to increase. A mom of fraternal twins and a national guru on having two, Natalie Diaz launched Twiniversity, a supportive website with advice from the twin-trenches.
What to Do When You're Having Two is the definitive how-to guide to parenting twins, covering how to make a Birth Plan checklist, sticking to one sleep schedule, managing double-duty breastfeeding, stocking up on all the necessary gear, building one-on-one relationships with each child, and more.
Accessible and informative, What to Do When You're Having Two is the must-have manual for all parents of twins.
pregnant with twins twin pregnancy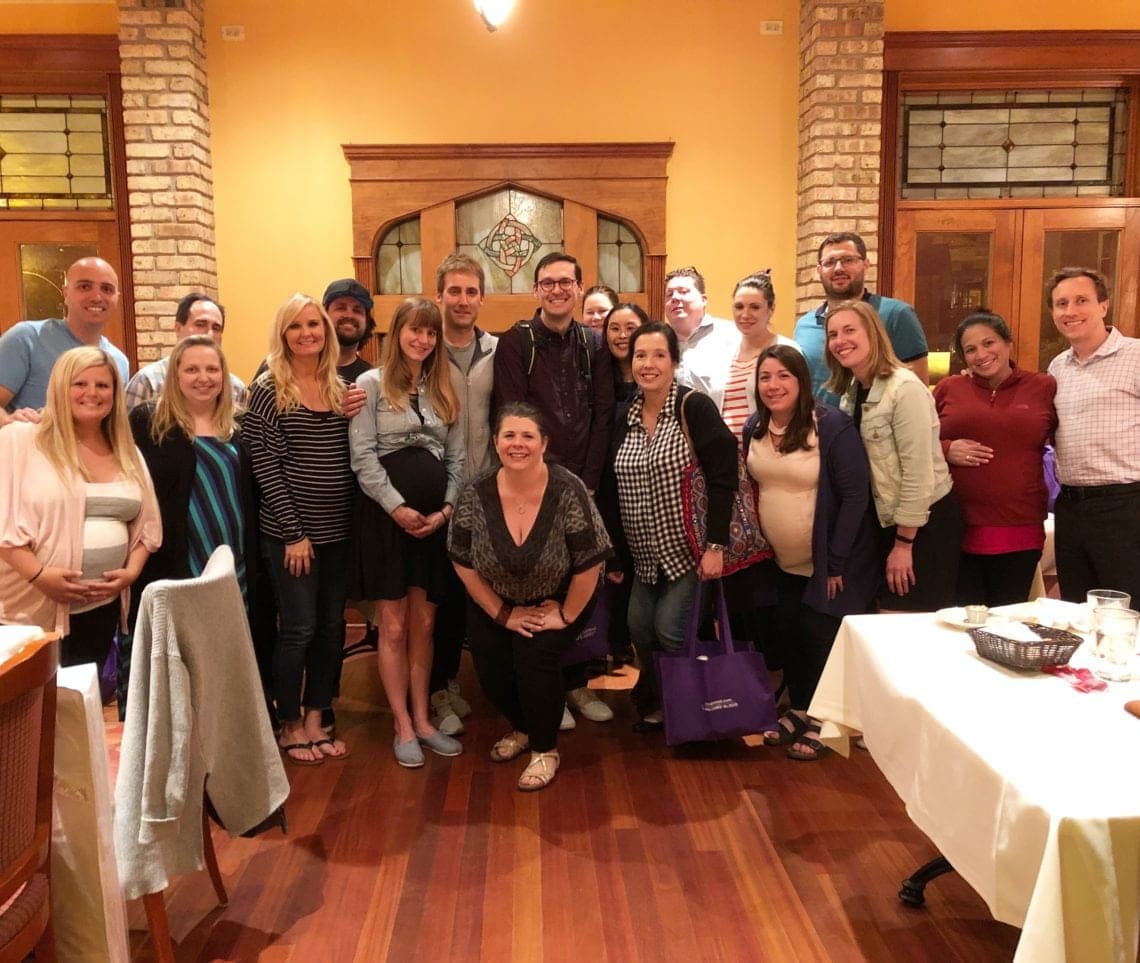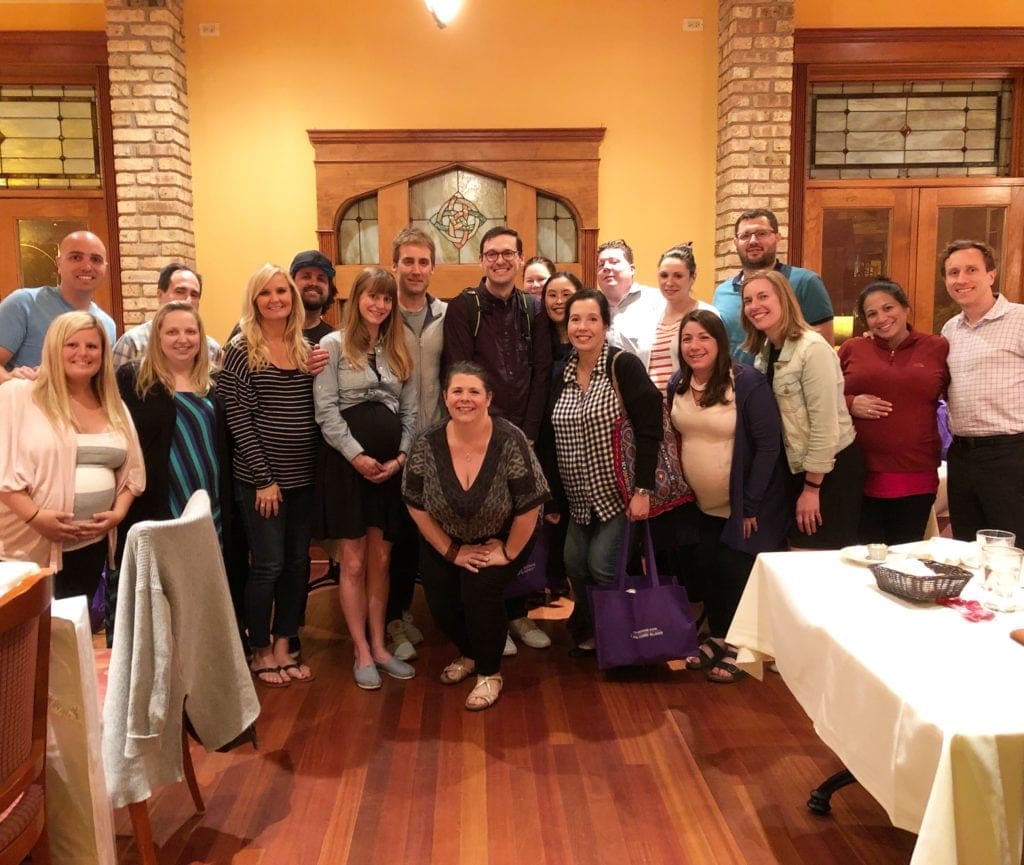 Click here for info on our expecting and new twin parent classes in New York City, Chicago, Houston, and online!
What are the symptoms of twins in early pregnancy?
The symptoms in a twin pregnancy are the same as in a singleton pregnancy except they are typically stronger. If you would have nausea with a singleton pregnancy, you'll feel EXTRA nauseous when you're pregnant with twins. Your hCG levels will also be a lot higher than with a singleton pregnancy but you would only be able to know that with a blood test (which is typically done with reproductive assistance) but even then there's no magic number to indicate twins. The only way to truly know if you're having twins is to have a sonogram at your doctor's office.
How is twin pregnancy different?
Twin pregnancy is typically a lot more difficult to manage than a singleton pregnancy. You may experience typical pregnancy symptoms in a more extreme manner, such as more nausea, more shortness of breath, more high blood pressure. But if this is your first pregnancy you probably will not know the difference — you may feel like this is how pregnancy is supposed to feel! On the converse, just because you're pregnant with twins doesn't mean that your symptoms will be hard to manage. A lot of twin moms report that they had typical pregnancy symptoms that can be compared to symptoms of a singleton pregnancy.
However, once you are getting around 32 weeks or later, you will really start to notice how difficult and painful a twin pregnancy can be. Around 32 weeks, your belly will measure about the size of a full-term singleton pregnancy and you'll start to wonder how you're possibly going to make it all the way to 38 weeks! Just hang in there and take it one day at a time.
What to expect pregnant with twins?
When you're pregnant with twins, expect the unexpected. Educate yourself on the warning signs of preterm labor, the warning signs of preeclampsia, and read up as much as you can on what to do to prepare. Our expecting twins class (offered in NYC, Chicago, Houston, and online) is a great way to learn all you need to know to prepare for your twin delivery and bringing home your babies (we also offer an online breastfeeding twins class!)
Are twins high risk pregnancies?
Many twin pregnancies are considered high risk, but not all (some are considered "medium risk" if all is going well). Your doctor will advise if you need to see a high-risk doctor, often found in the Maternal Fetal Medicine unit of your best local hospital.
What causes twins in pregnancy?
Twins occur at random, by reproductive technology, or by conditions that are genetic, such as hyper-ovulation. Learn more here.
Which parent carries the gene for twins?
The mother would be the parent that carries the gene for twins. The gene versions that increase the chance of hyperovulation can be passed down through the mother's side of the family. Hyperovulation would cause fraternal twins, as multiple eggs are being fertilized at once.
twin pregnancy, twin vaginal birth, twin quotes, what to expect when you're expecting twins, weight gain with twins, are twins genetic, twin pregnancy belly, 30 weeks pregnant with twins, 25 weeks pregnant with twins, carrying twins, being pregnant with twinsOffiO