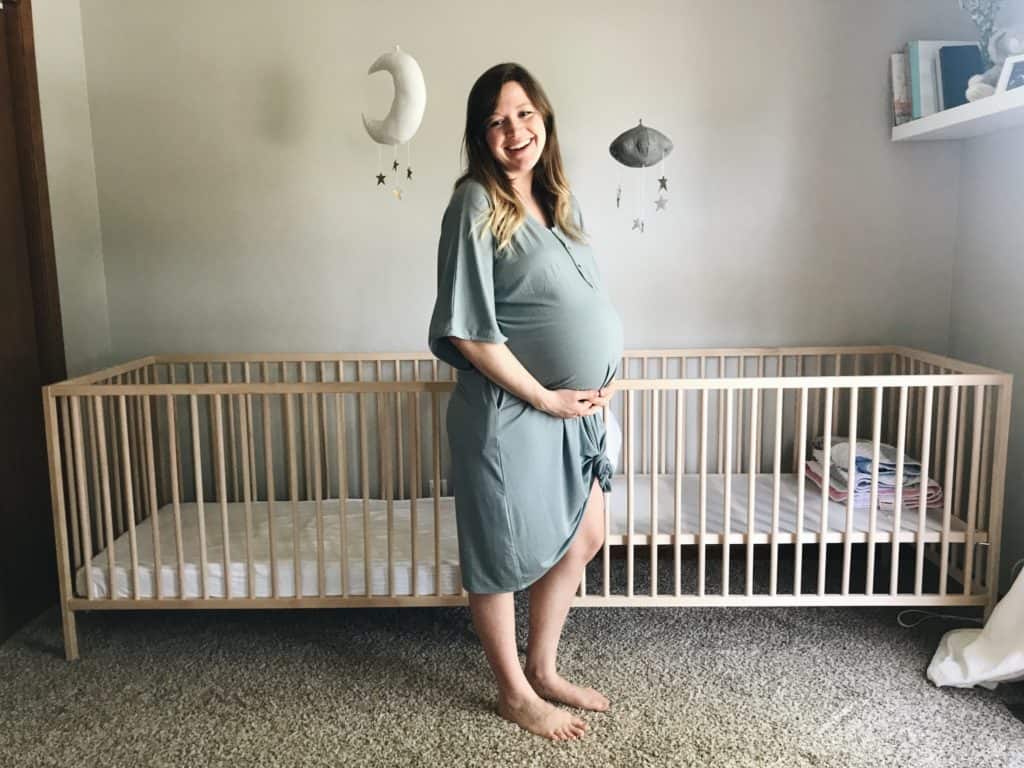 Welcome to the ultimate guide for everyone pregnant with twins!
All of Twiniversity's top twin pregnancy and newborn twins articles are compiled here to help you when you're having twins!
Congratulations! You're pregnant with twins! And Twiniversity is here to help. We've posted all of our top articles for expecting twins below in a quick and easy guide to get you prepared for a twin pregnancy, twins baby showers, delivery day, and all the ins and outs of preparing to bring home twin newborns, and beyond!
It's an exciting time and we're so glad you found us!
Ready? LET'S DO THIS!
Expecting twins? Take a Twiniversity expecting twins class
Ever wish there was an expecting twins class to get you ready for your twins? Well relax, there is! We offer Twiniversity classes in New York City, Chicago, Houston, and online, created exclusively for expecting and new parents of multiples. Click here to learn more…
The Best of Twiniversity
Your twin pregnancy concerns and solutions
Need help with your twin pregnancy?
If you just heard that second heartbeat for the first time, or you know it's been two for a while, you need to read our twin pregnancy week by week timeline to help you learn what happens week by week with twins. You'll learn if your twin pregnancy symptoms are normal, about twin pregnancy complications that may have arisen, all about your twin pregnancy first trimester to-do list, details on your twin pregnancy development, dozens of twin pregnancy week by week pictures of belly, photos of twin ultrasounds, and SO much more! Click here to learn more…
Your Twins Home and Nursery Prep
Want to capture your twin pregnancy milestones?
Our new digital twin pregnancy journal is up for sale on the Twiniversity Etsy store! This is the first and only digital journal exclusively for twin pregnancy. It's the perfect way to record your precious twin pregnancy memories to cherish for years to come. Click here to learn more…
Twins Baby Showers
Pregnant with twins and planning to breastfeed?
Already got twins and need help with breastfeeding?
What To Do When You're Breastfeeding Two is an on-demand online breastfeeding twins class made just for YOU! This course was created by Twiniversity in partnership with Judy Teibloom-Mishkin, IBCLC. Click here to learn more…
Twins Baby Registry
Need 1-on-1 lactation support for breastfeeding twins?
Are you getting ready to have your twins but you're worried about breastfeeding? Well, we've got you covered! Twiniversity is now offering virtual twins lactation consultations with Certified Lactation Counselor (and Twiniversity founder) Natalie Diaz. Nat will provide 2 1/2 hours of virtual lactation consulting for twins over video calls (Zoom, Skype, or Facetime) from the comfort of your own home. Click here to learn more…
Your Twins Delivery Day
Need a plan for the first week home with twins?
Expecting moms and dads, listen up! Twiniversity is now offering a 60-minute twins post-delivery strategy session on a video call with Lauren Oak, Twin Expert and Certified Postpartum Doula (and mom of twins!), to create a customized game plan for you and your twins when they come home. Lauren will help you with whatever is most on your mind: feedings, scheduling, partner issues, postpartum challenges, whatever will be most beneficial to you! Click here to learn more…
New Twin Life
Subscribe for FREE to the Twiniversity Podcast
Got twins? Us too! The Twiniversity Podcast with Natalie Diaz is created by parents of twins FOR parents of twins, from expecting times through the teenage years and everything in between. This podcast is all about parenting twins, offering plenty of tips, parenting hacks, and of course, humor. Just know that we are laughing WITH you every step of the way. Click here to learn more…
Need more support? Start a Twiniversity Membership
Want more from Twiniversity? Sign up today for a Twiniversity Membership! Choose from 2 levels starting at $6.99/month to connect with other parents of twins in a monthly Zoom twin club, build your twin parenting community in our private Facebook group, and expand your twin parent knowledge with our video learner library. Click here to learn more…
What are the symptoms of twins in early pregnancy?
The symptoms in a twin pregnancy are the same as in a singleton pregnancy except they are typically stronger. If you would have nausea with a singleton pregnancy, you'll feel EXTRA nauseous when you're pregnant with twins. Your hCG levels will also be a lot higher than with a singleton pregnancy but you would only be able to know that with a blood test (which is typically done with reproductive assistance) but even then there's no magic number to indicate twins. The only way to truly know if you're having twins is to have a sonogram at your doctor's office.
Stressing out with your infant twins? Let us help!
So your twins have finally made their grand entrance into the world! Congratulations and welcome to the twin parenting club! Now what? Learn what to expect in the first year with twins, including tips, tricks, and advice from real twin parents who have been there. Click here to learn more…
How is twin pregnancy different?
Twin pregnancy is typically a lot more difficult to manage than a singleton pregnancy. You may experience typical pregnancy symptoms in a more extreme manner, such as more nausea, more shortness of breath, more high blood pressure. But if this is your first pregnancy you probably will not know the difference — you may feel like this is how pregnancy is supposed to feel! On the converse, just because you're pregnant with twins doesn't mean that your symptoms will be hard to manage. A lot of twin moms report that they had typical pregnancy symptoms that can be compared to symptoms of a singleton pregnancy.
However, once you are getting around 32 weeks or later, you will really start to notice how difficult and painful a twin pregnancy can be. Around 32 weeks, your belly will measure about the size of a full-term singleton pregnancy and you'll start to wonder how you're possibly going to make it all the way to 38 weeks! Just hang in there and take it one day at a time.
What to expect pregnant with twins?
When you're pregnant with twins, expect the unexpected. Educate yourself on the warning signs of preterm labor, the warning signs of preeclampsia, and read up as much as you can on what to do to prepare. Our expecting twins class (offered in NYC, Chicago, Houston, and online) is a great way to learn all you need to know to prepare for your twin delivery and bringing home your babies (we also offer an online breastfeeding twins class!)
Need a double stroller for your twins?
Are you looking for the best double stroller for twins? Not sure if you should go for a tandem stroller or a side-by-side stroller? And what about a Snap N' Go? We've got all the details for you in our double stroller resource. Click here to learn more…
Are twins high risk pregnancies?
Many twin pregnancies are considered high risk, but not all (some are considered "medium risk" if all is going well). Your doctor will advise if you need to see a high-risk doctor, often found in the Maternal Fetal Medicine unit of your best local hospital.
What causes twins in pregnancy?
Twins occur at random, by reproductive technology, or by conditions that are genetic, such as hyper-ovulation. Learn more here.
Which parent carries the gene for twins?
The mother would be the parent that carries the gene for twins. The gene versions that increase the chance of hyperovulation can be passed down through the mother's side of the family. Hyperovulation would cause fraternal twins, as multiple eggs are being fertilized at once.
twin pregnancy, twin vaginal birth, twin quotes, what to expect when you're expecting twins, weight gain with twins, are twins genetic, twin pregnancy belly, 30 weeks pregnant with twins, 25 weeks pregnant with twins, carrying twins, being pregnant with twinsOffiO