Learn all about the Contours Element convertible stroller plus the second reversible seat to see if it's a winning choice for your twins.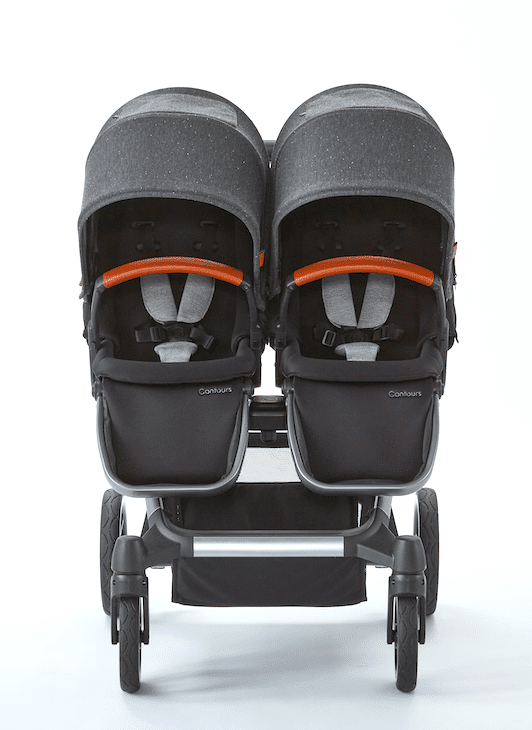 The Contours Element convertible double stroller (click to buy) can easily switch from a single to a double stroller just when you need it. Traveling with twins has never been easier or more fun!
This is the only stroller you'll need for twins. The Contours Element has options for two infant car seats, two bassinets, and/or two stroller seats (all sold separately). You can start using it from the moment you leave the hospital with your twins.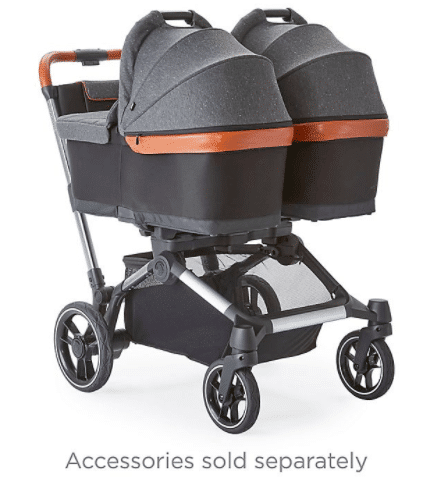 The Contours Element base model includes the stroller, one seat (holds up to 40 lbs), parent organizer, and tote. If you're having twins, you'll need to add on the second reversible seat (supports a child from 6 months up to 40 lbs). This reversible stroller with bassinet attachment option gives you so many choices for how you want to stroll with your twins.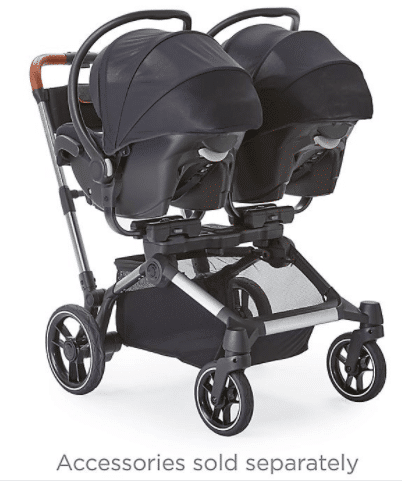 If you want to use the stroller from birth with twins, you'll need to order either two infant car seat adapters or two bassinets. Or you can order both for total flexibility. If you order two bassinets, make sure to add on one bassinet adapter (one is included with the base model.)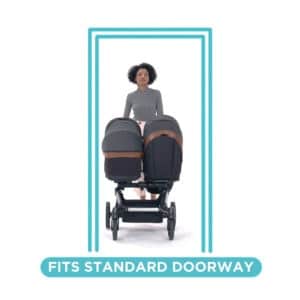 The side-by-side double fits through most doorways and makes maneuvering a breeze.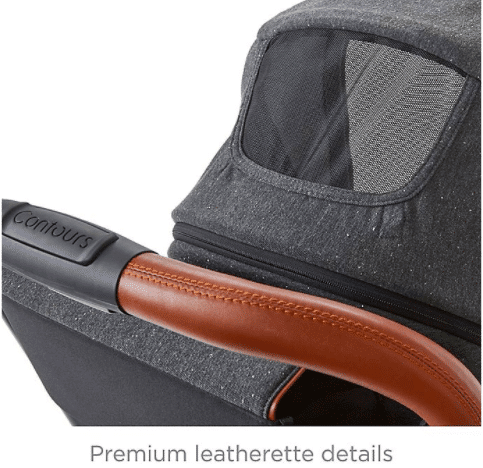 The bassinet on the Contours Element attaches with the bassinet/tote adapter (included with base model). Use two bassinets with an additional bassinet adapter (sold separately). The removable bassinets can be used on-the-go or as overnight sleeping for your little one.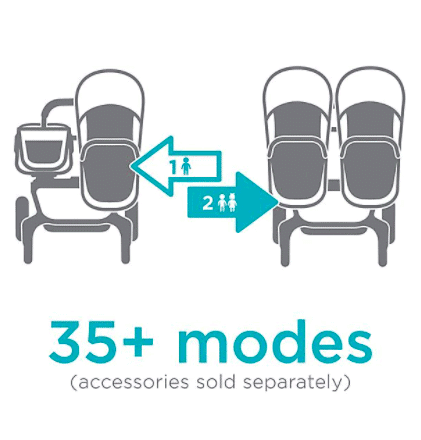 Want to have a 1-on-1 baby date? This is a single to double stroller! Convert the Contours Element into a Contours single stroller and snap on the handy storage tote to keep everything you need close at hand while you and your one baby enjoy a fun day on the town. This is a very handy feature for bringing just one child to a doctor's appointment.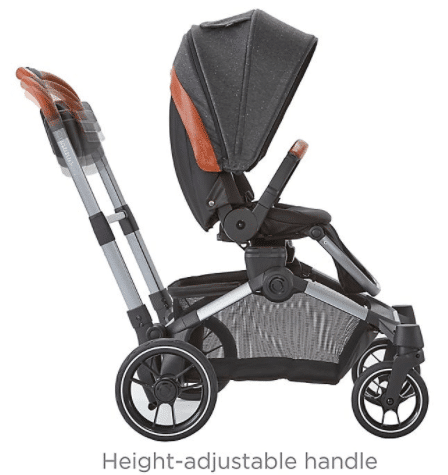 Let's talk about storage! The expandable under-seat storage basket provides tons of space. The side storage tote (included with base model) carries your essentials and the spacious organizer to keep your personal items handy. The Contours Element self-standing fold makes it easier to handle before and after use, plus it makes for easier storage.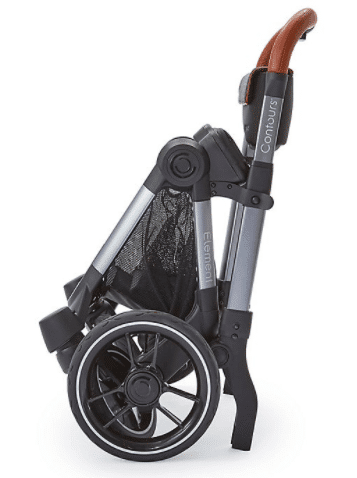 The Element Universal Car Seat Adapter fits 25+ different car seats (sold separately). Brand-specific car seat adapters available (sold separately) —include Britax, Chicco, Cybex, Graco, Maxi-Cosi, and Nuna.
Items sold separately include:
To learn more about the Contours Element convertible stroller, click here.
Looking for more Contours double stroller reviews? Click here.