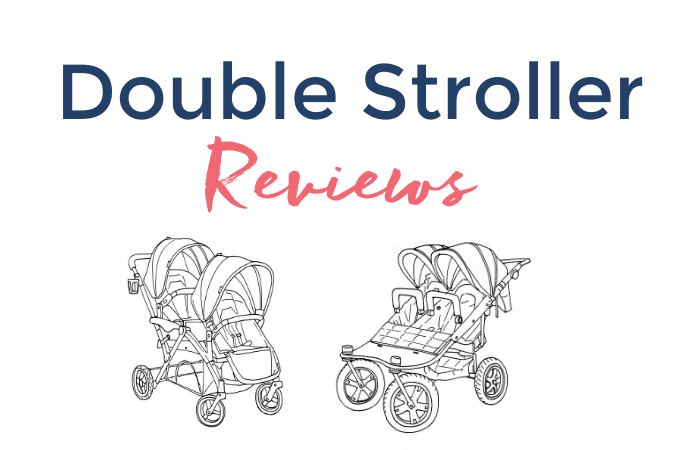 Are you looking for the best double stroller for twins? Not sure if you should go for a tandem stroller or a side-by-side stroller? And what about a Snap N' Go? We've got all the details on twin strollers in our double stroller reviews page.
What are the Types of Double Strollers?
You'll learn our opinions on these items with our double stroller reviews: double stroller (aka twin stroller, or double pram / twin prams / double buggy — for our friends in the UK), triple stroller, double stroller for infant and toddler, two in one stroller, double umbrella stroller, sit and stand stroller, convertible strollers, double jogging stroller, lightweight stroller for twins, double umbrella stroller, high weight capacity strollers, double strollers that fit through standard doorways, double strollers with a smooth ride, double strollers that can fit two infant seats, double strollers in a reasonable price range, a budget double stroller, and more!
Make sure to read about what twin stroller you should get: tandem or side by side!
Best Stroller Brands That Make Double Strollers for Twins
Some of our favorite brands with double strollers that are a great choice for twins include:
Choosing the Best Double Stroller
The process of buying a twin stroller can be very stressful! When you're looking through these double stroller reviews, here's a few things you should consider to help you relax.
First, you don't need to buy your big ticket double stroller right away. You can get away with using a universal car seat adapter stroller like the Baby Trend Double Snap N Go to stroller with your infant car seat carriers for a long time. Many twin parents don't invest in a traditional double stroller until their twins are getting close to sitting up independently, around 5-6 months. So don't worry if you don't have your dream stroller picked out and bought before delivery. You may not even use it that much for the first few months (unless you can snap 2 car seats into it — then that would be a good reason to buy it earlier.)
Next, make sure that if you buy a tandem stroller you're picking one with enough legroom as your twins grow. Many strollers that can convert from a single stroller to a tandem stroller (with a seat attachment) don't have enough room in the back seat for a toddler. These strollers are really made for people with one toddler (in the front seat) and one infant (in the back seat). For twins, we highly recommend buying a traditional tandem stroller. That means a stroller that is only for two children and can't be converted to just a single stroller. These twin strollers typically have a lot more leg room between the front and back seat. You want me to make sure the stroller you buy is a versatile stroller that will last you through preschool.
Best Features in a Double Stroller for Twins
Look for quality features, such as:
an extra-large storage basket
toddler seats with high weight limits (that hold at least 40 pounds per seat)
adjustable handlebars
air tires that offer a smooth ride (a much smoother ride than plastic tires)
a stroller seat with a five-point harness
sun protection extendable canopy
a narrow frame that can fit through narrow doorways
the ability to hold two infant car seats
all-wheel suspension
toddler seats with extra storage pockets
a comfortable ride
mesh pockets
the ability to fit into tight spaces
air rear wheels
larger wheels in the back
a compact fold
a one-hand fold
rain cover
Nice to have features, but not dealbreakers, include:
an extra storage compartment
a parent organizer
a parent tray
carries two infant car seats
can also convert to a double jogging stroller
a huge canopy
flip flop friendly foot brake
doesn't take up much trunk space
zippered pockets
handles well on rough terrain
easily carries extra weight
four-wheel suspension
front-wheel suspension
one-handed fold
air rubber tires
hand-operated parking brake
adjustable leg rest
bug shield
full flat recline
Don't Skimp on a Double Stroller
Finally, don't skimp. If you're going to be using your twin stroller a lot, invest more in a quality stroller that will last you for 4-5 years. So many twin moms cut corners on quality features and end up regretting it, and wind up buying a better stroller later in the game. Save yourself the time and frustration and get a good quality stroller. This will set you back at least $300 if you're buying new. But if you're crafty you can find more expensive strollers in resale groups in good condition.
Just a reminder that if you buy an expensive stroller and keep it in good shape throughout the years, you will likely be able to sell it someday for a nice price and make a lot of your money back. Make sure to clean your stroller often and store it correctly, either indoors or if you must store it outside cover it with a good tarp to avoid weather damage.
Make sure to click through to our double stroller reviews to learn the details on all the strollers we think are the best for twins. Feel free to write us with any questions at community@twiniversity.com. And if you notice any errors in our double stroller reviews resource, please let us know! Sometimes the manufacturers make changes to their products without telling us and it's difficult for us to keep up!
Tips for Buying a Double Stroller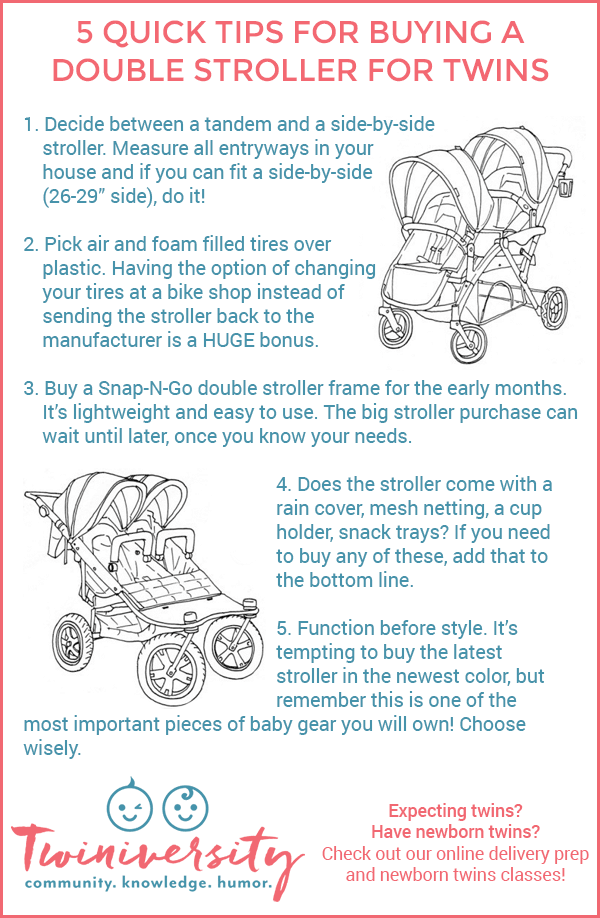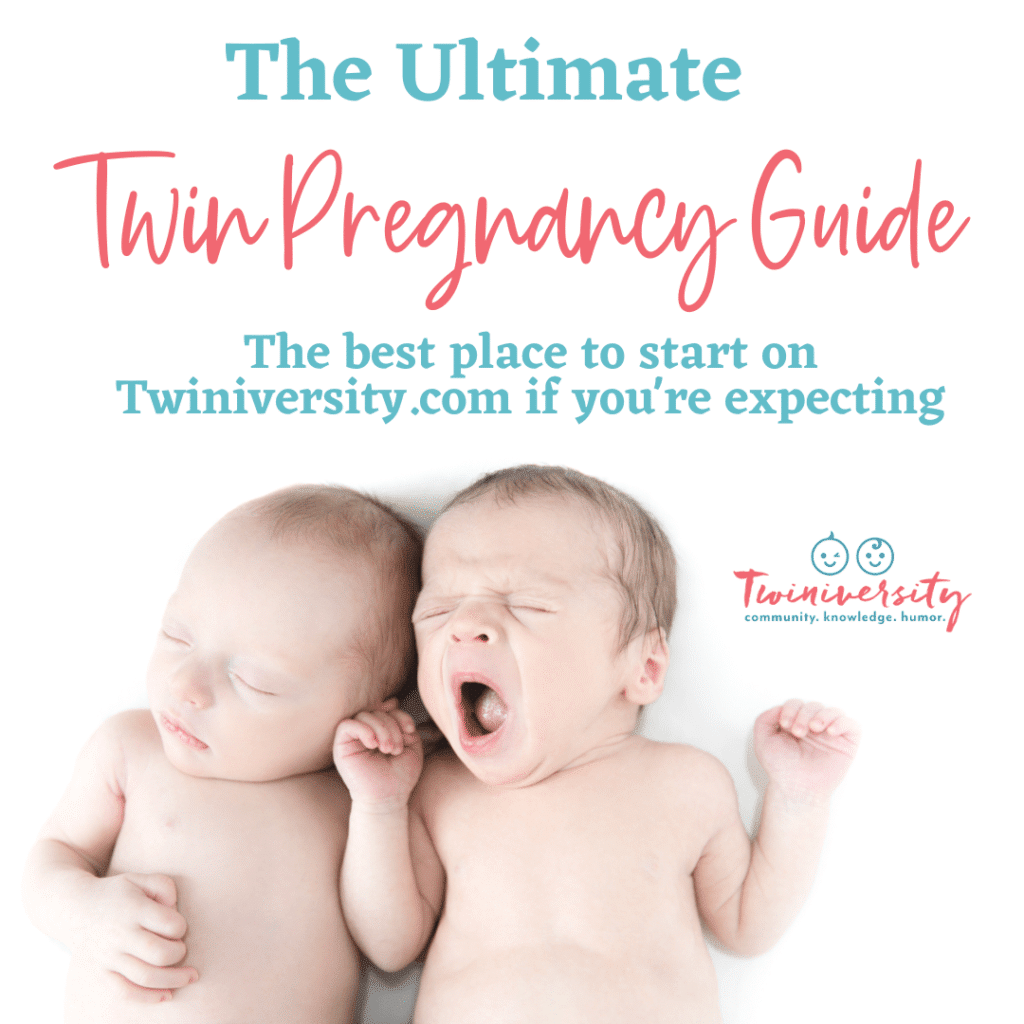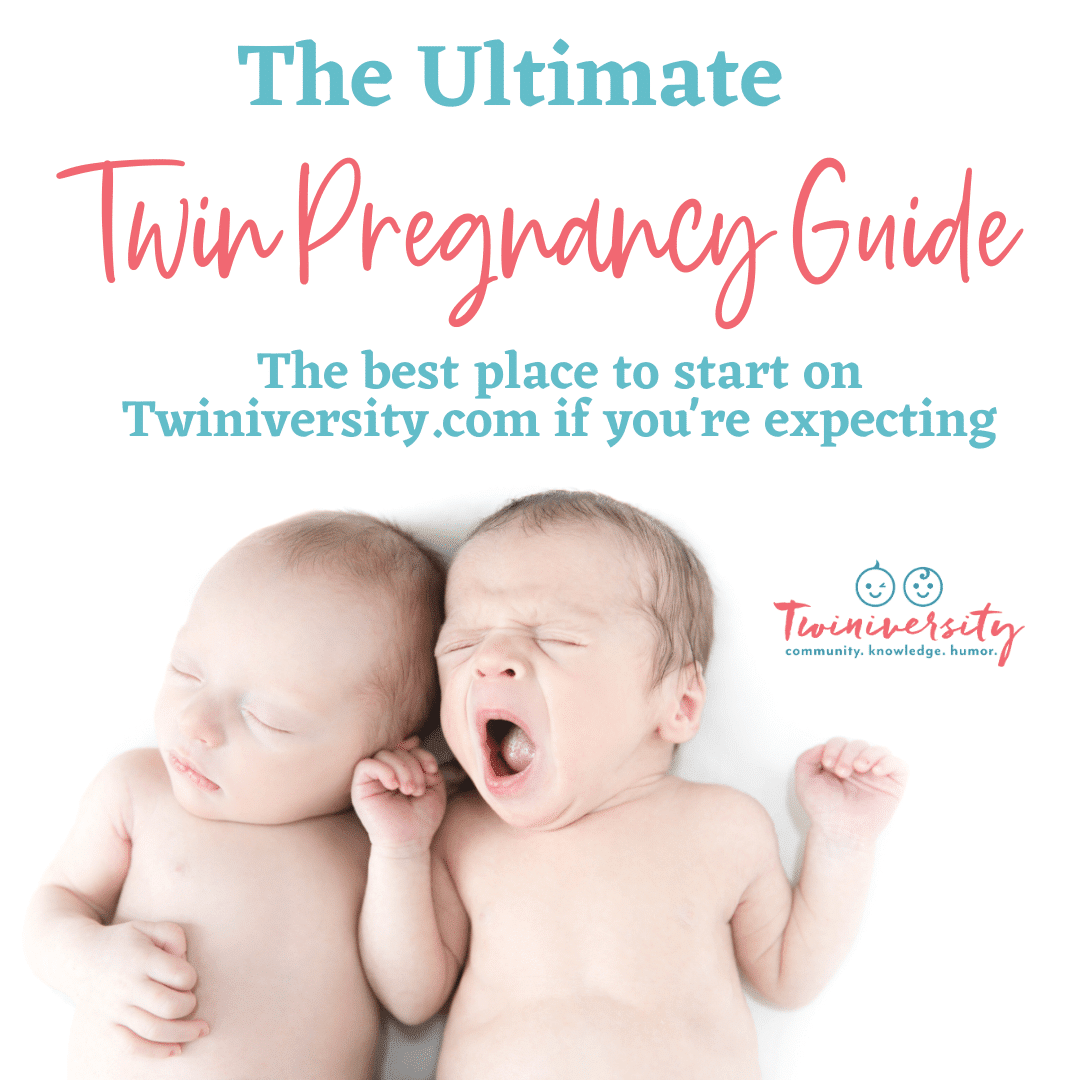 Pregnant with twins and not sure where to start? Visit the Ultimate Twin Pregnancy Guide to find all the top articles and resources to get you ready for twins. While you're at it, check out our expecting twin classes and Twiniversity shop!