The U.S. Consumer Product Safety Commission (CPSC) and Fisher-Price are announcing the recalls of the Fisher-Price 4-in-1 Rock 'n Glide Soothers and Fisher-Price 2-in-1 Soothe 'n Play Gliders.
There have been reports of four infant deaths in the 4-in-1 Rock 'n Glide Soother. The infants were reportedly placed on their backs unrestrained in the product and later found on their stomachs. These incidents occurred between April 2019 and February 2020. The fatalities were a 4-month old from Missouri, a 2-month old from Nevada, a 2-month old from Michigan, and an 11-week old from Colorado. There have been no fatalities in the 2-in-1 Soothe 'n Play Gliders.
This recall involves CHP56, CHP55 and CBT81 4-in-1 Rock 'n Glide Soothers. This recall also involves the GDD28, GDD39, GDD41, GGW85, GNX43, GVG43, HBD26 and HBD27 of the 2-in-1 Soothe 'n Play Gliders. HBT17 is sold in Canada only. The products have two use modes: A powered glider seat and an infant rocker. In both modes, the product can move in a head-to-toe or side-to-side motion. The model number is located on the underside of the base.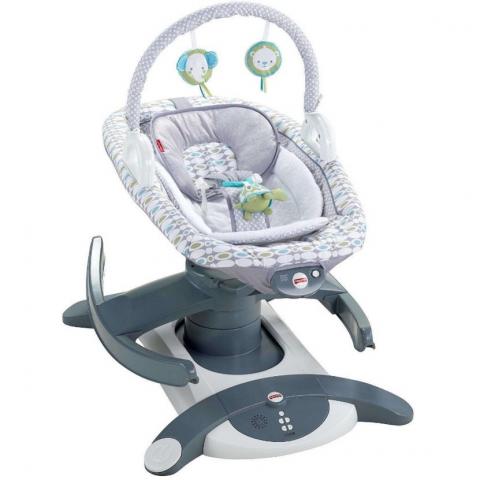 What should I do if I own this Fisher-Price recalled product?
Consumers should immediately stop using the recalled products and contact Fisher-Price for a refund. To obtain a refund, consumers should visit Fisher-Price online at www.service.mattel.com, and click on "Recall & Safety Alerts," or call toll-free at 855-853-6224 from 9 a.m. to 6 p.m. ET Monday through Friday.
CPSC continues to emphasize that the best place for a baby to sleep is on a firm, flat surface in a crib, bassinet, or play yard. Parents and caregivers should never add blankets, pillows, or other items to an infant's sleeping environment. Babies should always be placed to sleep on their backs.
Approximately 120,000 4-in-1 Rock 'n Glide Soothers and 55,000 2-in-1 Soothe 'n Play Gliders were sold at juvenile product stores and mass merchandisers nationwide and online, including Walmart and Target stores and Amazon.com. The 4-in-1 Rock 'n Glide Soothers were sold from January 2014 through December 2020, for about $108. The 2-in-1 Soothe 'n Play Gliders were sold from November 2018 through May 2021, for about $125.
Approximately 25,000 4-in-1 Rock 'n Glide Soothers and approximately 27,000 2-in-1 Soothe 'n Play Gliders were also distributed in Canada.
In 2019, the New York-based producer of toys and products for children recalled about 4.7 million of its Rock 'n Play baby sleepers after reports of more than 30 infant deaths tied to the product over the previous decade.
New Federal Safety Standards for Sleep
Separately, the CPSC announced Wednesday that it had approved a new federal safety standard for products that are designed or marketed specifically for infant sleep. Beginning in mid-2022, any product intended or marketed for infant sleep must meet a federal safety standard—a requirement that does not exist today. The new mandatory standard will effectively eliminate potentially hazardous sleep products in the marketplace that do not currently meet a CPSC mandatory standard for infant sleep, such as inclined sleepers, travel and compact bassinets, and in-bed sleepers, which have been linked to dozens of infant deaths. Popular products formerly referred to as "inclined sleep products" include several styles that have been recalled over the years.
The new federal safety rule incorporates the most recent voluntary standard developed by ASTM International (ASTM F3118-17a, Standard Consumer Safety Specification for Infant Inclined Sleep Products), with modifications to make the standard more stringent. The new standard now requires that infant sleep products that do not already meet the requirements of an existing CPSC sleep standard must be tested to confirm that the angle of the sleep surface is 10 degrees or lower and that they comply with the agency's Safety Standard for Bassinets and Cradles.
CPSC and the Centers for Disease Control and Prevention (CDC) have long warned of the dangers of bed-sharing or co-sleeping. The new rule does not take any action against bed-sharing without sleep products. Instead, it shifts responsibility to manufacturers to assist parents who want to bed-share, by requiring them to produce only products that are safe to do so. The new rule also does not extend to items that are expressly not intended or marketed for infant sleep, such as swings and car seats. CPSC reminds consumers that the safest place for a baby to sleep is a flat, bare surface dedicated to the infant. Today's rule ensures that products marketed for sleep meet these basic safety requirements. For more on safe sleep practices, click here.
CPSC is aware of a total of 254 incidents, including 21 fatalities, related to infant sleep products (inclined and flat), occurring between January 2019 and December 2020 reported since the SNPR. The hazard patterns associated with the infant inclined sleep products include design-related issues which resulted in infants rolling over and asphyxiating, children developing respiratory problems, or developing physical deformations due to extended period of use. Hazard patterns for the flat infant sleep products included infants falling out of the product, or suffocating on soft structure sides.
Later this year, the CPSC commission expects to consider federal safety standards for crib bumpers and crib mattresses.
Please Stop Using This Infant Sleeper Right Now
Graco Recalls Pack N Play Infant Inclined Accessory for Suffocation Risk
Dorel Recalls Inclined Sleepers Due to Safety Concerns
Fisher-Price Recalls All Rock 'N Play Sleepers
Kids II Recalls All Rocking Sleepers Due to Reports of Deaths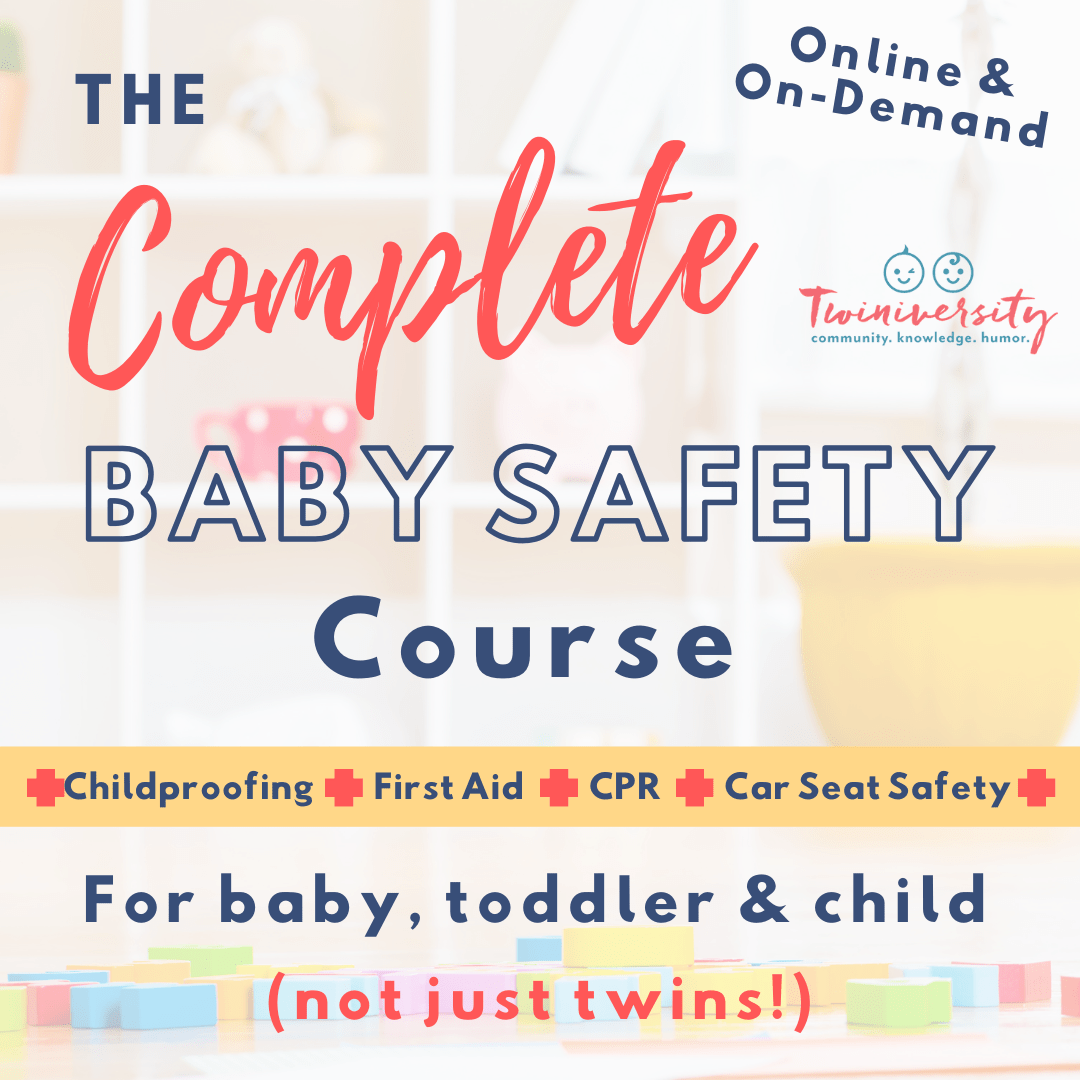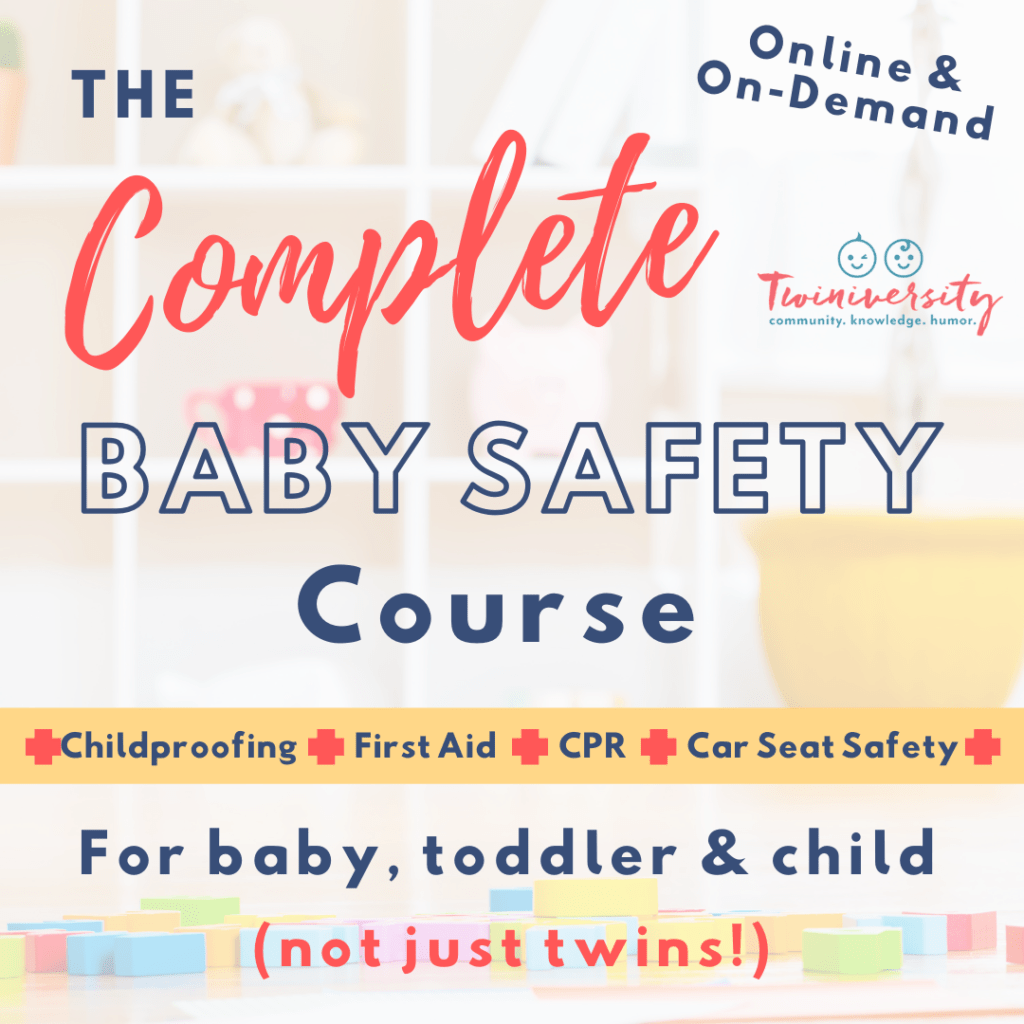 Need some baby safety training? Take the Twiniversity Complete Baby Safety course, offered on-demand. Includes video modules on infant, toddler, and child CPR, first aid, and common medical ailments, plus car seat installation and safety and childproofing your home. Click here to learn more!