Do you love freezer meals? Looking to make postpartum easier after twins? Don't worry, we have just the article. Read more below on our favorite freezer meals to help make your postpartum twin delivery much easier.
How do you make your postpartum days easy peasy? Hire a night nanny, a housekeeper, and a chef! Totally doable, right? Can I add these to my baby shower registry?
So maybe this postpartum easy breezy life isn't a reality for you (I was my own night nanny, housekeeper, and chef), but I am still going to give you a very important tip to make those postpartum days a tiny bit less hectic. FREEZER MEALS!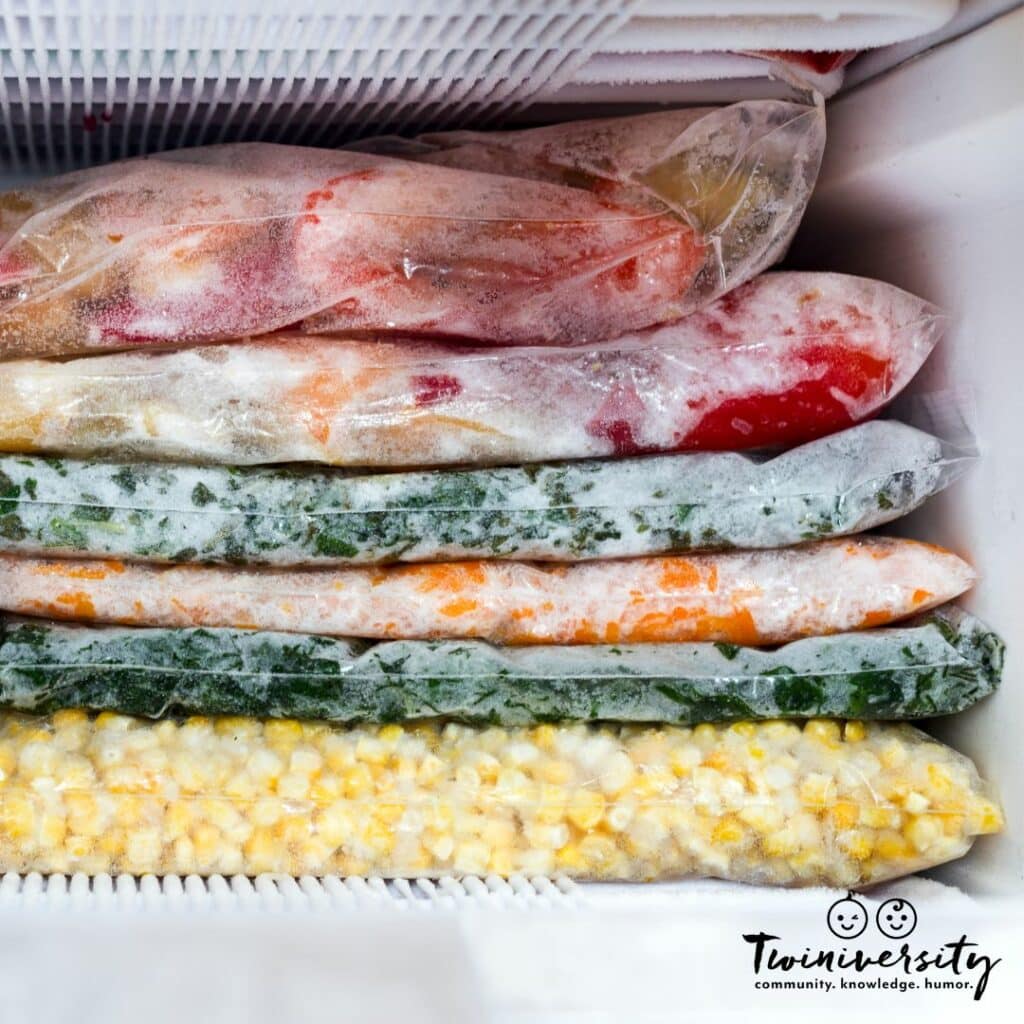 Just imagine having a freezer stocked full of yummy, ready-to-cook, no prep needed meals when you get home from the hospital.
Yes, I know… Meal prep can make even the most dedicated chef cringe. However, don't stop reading yet, we've got some super easy recipes that freeze well, and (drum roll, please) taste good too!
Here is our list of tasty freezer meals to prepare before the babies come:
Fajita Freezer Meal Kit
This is our easiest freezer meal to prepare. Three easy steps and you'll have fajitas in the freezer and ready to go when you need a quick meal.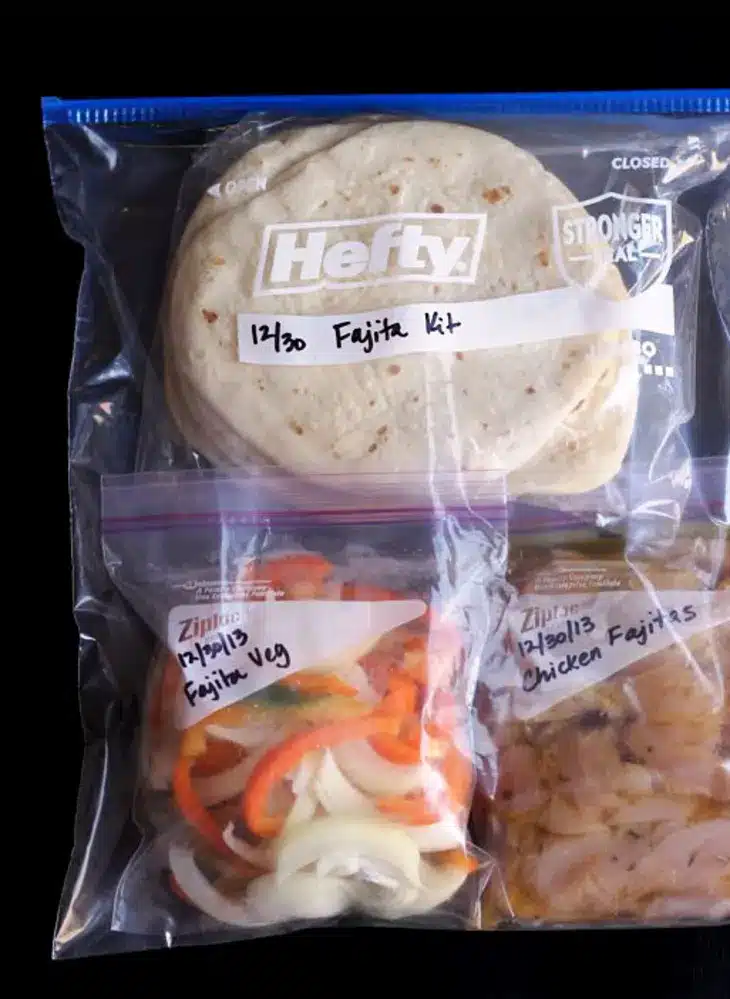 Ingredients:
Marinade:
1/2 cup chicken broth
taco seasoning packet
1 tsp chili powder
1/2 tsp paprika
1 tsp salt
Fajitas:
3 Chicken breasts/Strip Steaks
2 green peppers
1 onion
Make the marinade first, then cut the chicken or beef into strips and add to the marinade. Place in a zip-top freezer bag. Slice fajita vegetables (onions and bell peppers) into strips and place in a separate freezer bag. Finish by placing 4 to 6 tortillas in a freezer bag.
Put all bags into a larger zip-top freezer bag and stash them in the freezer.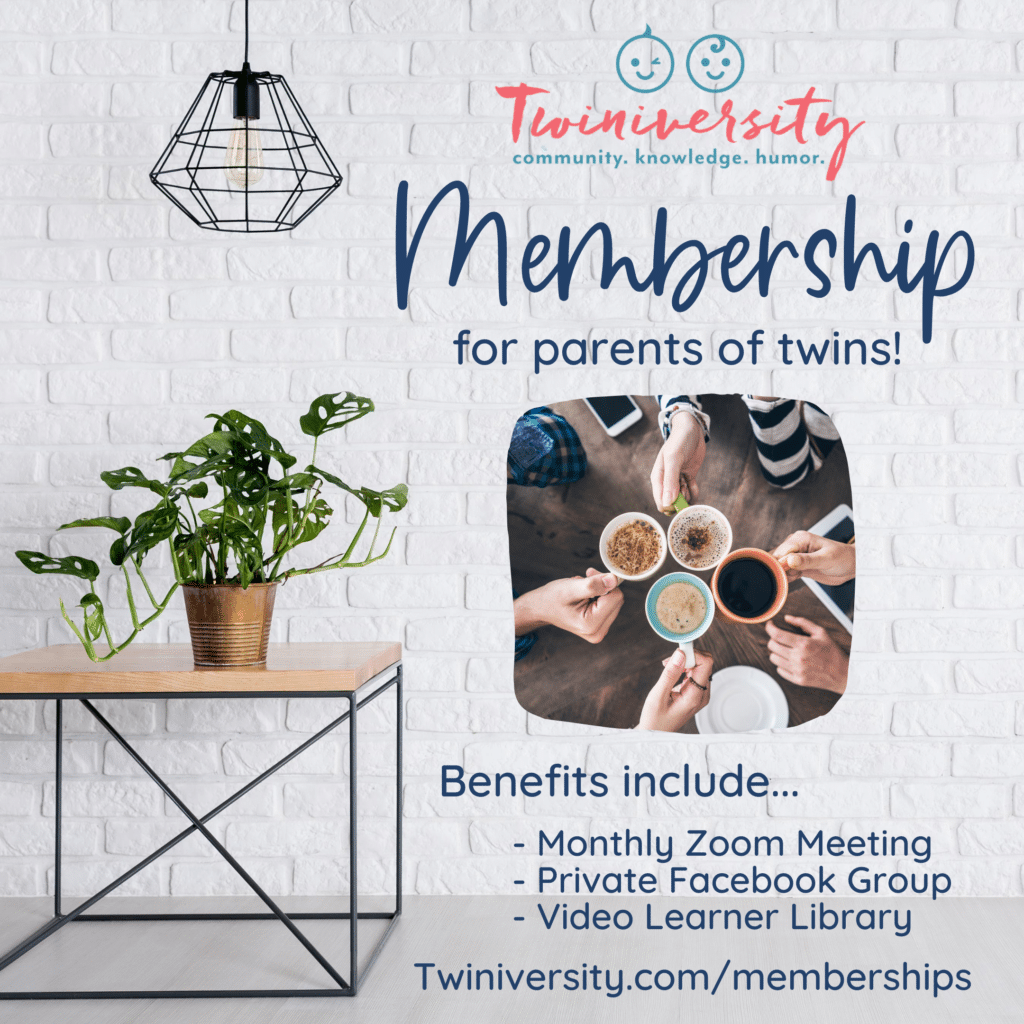 Need some twin parent friends? Get the support you need with a Twiniversity Membership. Benefits include a monthly twin parent club meeting on Zoom, access to a private Facebook group just for twin parents, and a video library of twin parenting lessons. Visit Twiniversity.com/membership to join today!
TIP: when making freezer meals that can be stored and frozen in zip-top bags, be sure to lay the freezer bags horizontally freeing up plenty of space for other freezer prep meals. Also, always write the date made on the bag along with cooking instructions.
Cooking Directions:
Place meat and veggies in a slow cooker and cook on low for 5-6 hours
Place Tortillas on the counter, allowing them to defrost.
Serve meat and veggie mix with tortillas.
Stuffed Shells Freezer Meal
For me, nothing says "home-cooked meal" like pasta. Noodles, yum. Marinara sauce, yum. Cheese, yum.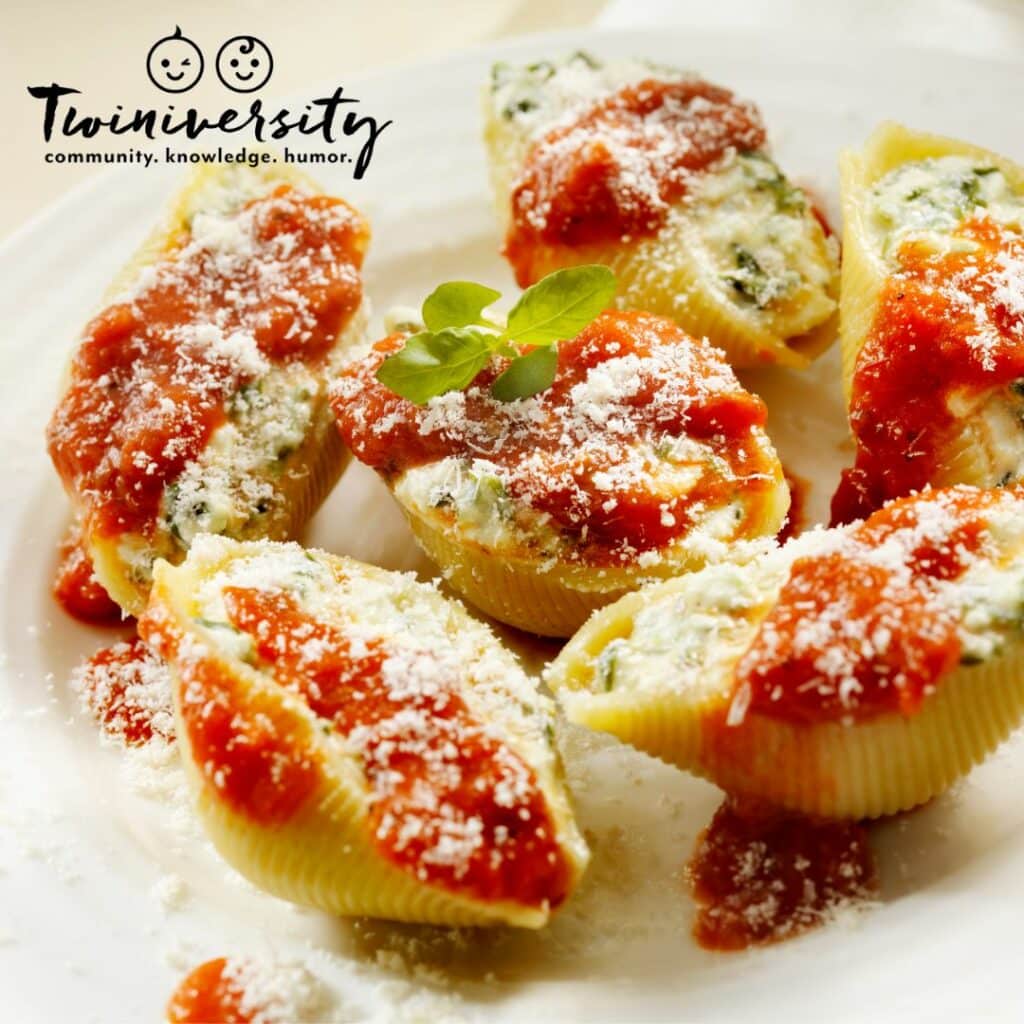 Ingredients:
1 (16 oz.) package of Jumbo Shell pasta
1 (30 oz.) container of cottage cheese or whole fat
12 ounces of shredded mozzarella Cheese
3/4 Cup of grated Parmesan Cheese
2 eggs lightly beaten
1 pinch of garlic powder
1 tsp dried oregano
1 tsp dried parsley
1 jar of spaghetti sauce
Directions:
Cook the pasta shells according to the directions on the package, then place them in a bowl of cold water to stop cooking.
Prepare two 8×8 (disposable aluminum pans work well for freezer dinners) pans by spreading a small layer of spaghetti sauce in the bottom.
Mix together Cottage Cheese/ Ricotta, Mozzarella Cheese, ½ Cup of Parmesan Cheese, Eggs, Garlic Powder, Oregano, and Parsley. Then simply spoon the cheese mixture into the shells.
Place your stuffed shells open side up and close together in your pan. An 8×8 pan fits about 5 across and 4 down. After that, add the remaining sauce over the shells. Top with remaining parmesan cheese.
To freeze, cover with aluminum foil. Then you just write the cooking directions on the aluminum foil with a permanent marker.
When you're ready, bake at 350 degrees F. Then cook for 45 minutes covered and 25-30 minutes uncovered. (This is a freezer-to-oven meal, no need to defrost first). Freeze for up to 3 months.
Makes two pans per recipe.
Chicken Pot Pie Make-Ahead Freezer Meal
No matter the time of year that you give birth, a warm cooked meal always sounds so nice. Additionally, this make-ahead freezer Chicken Pot Pie recipe will carb that craving!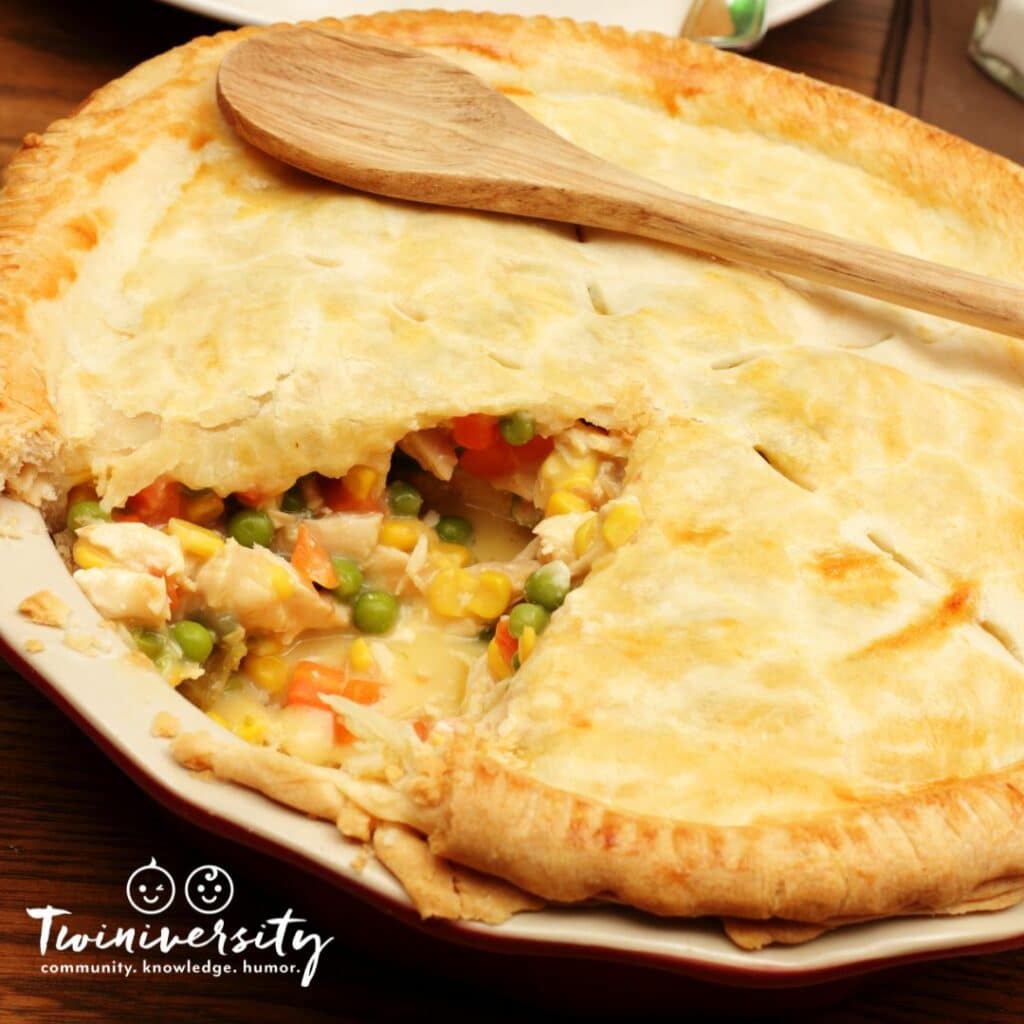 Ingredients:
1 cup onion chopped
1 cup celery chopped
1 cup carrot chopped
⅓ cup butter
½ cup all-purpose flour
2 cups chicken broth
1 cup 1% milk
2 cups chicken cooked, chopped
1 cup peas thawed from frozen
1 tsp. salt
½ tsp. pepper
4 unbaked pie crusts homemade or store-bought
Directions
Make Pie Filling:
Saute the onion, celery, and carrots in butter; over medium heat until tender (5-10 minutes). Add flour; stir until smooth. Cook for 1 minute, stirring constantly. Add chicken broth and milk; cook, stirring constantly until thickened and bubbly, about 10-15 minutes. Stir in chicken, peas, salt, and pepper.
Cool before pouring into pie crusts. VERY important! This allows it to thicken a bit more.
Assemble Your Chicken Pot Pie:
Prepare the pie crusts (roll out, place bottom crust in pie tin, and put top crust aside).
Pour the filling mixture into the bottom crusts and cover with the top crusts. Then fold edges under and crimp. After that, poke slits in the top.
Cover with foil, label, and then freeze.
To cook, bake at 375 Degrees Fcovered, for 1 hour and uncovered for 45 minutes to 1 hour or until the crust is golden brown.
Freeze and Bake Enchiladas
Who doesn't love a pan of enchiladas any night of the week? This recipe is super easy and allows you to make these enchiladas as spicy as you want.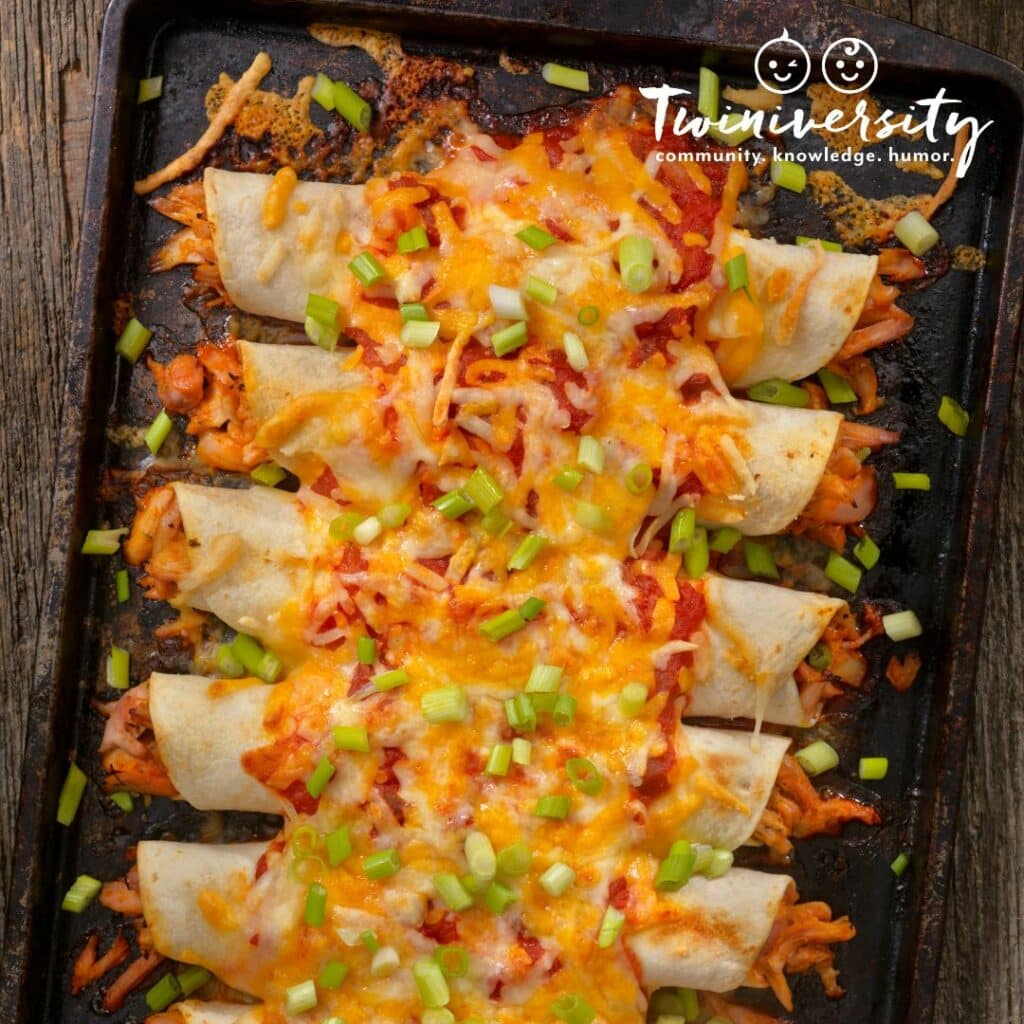 Ingredients:
4 Chicken Breasts
1 Medium Onion diced
3 cups Cheddar Cheese Shredded
10 Medium Flour Tortillas
2 Cans Red Enchilada Sauce
Instructions:
Boil chicken breasts on high for 20 minutes. Then remove the chicken and shred it. Mix cheese, onion, chicken and 1 can red enchilada sauce in a bowl.
Fill each tortilla with 1/10th of enchilada filling. After that, roll it up and place it in large 9×13 baking dish with seams down.
Pour the second can of enchilada sauce over the top. Then just top with cheese (however much you want).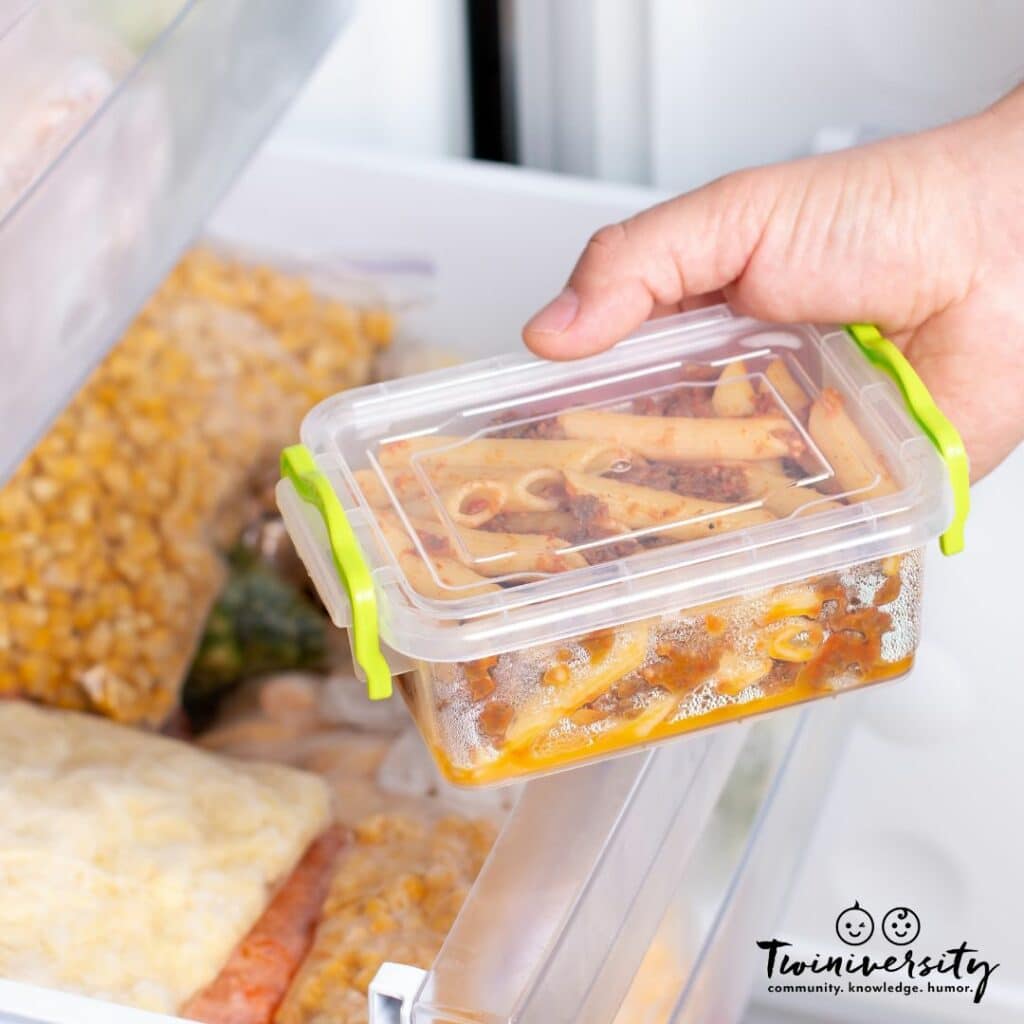 Cover with foil, label and freeze
To cook, thaw then bake at 350 degrees for 25-30 minutes or till melty and bubbly.
TIP: Buy an already cooked rotisserie chicken to use in this recipe, and make it even easier.
Mississippi Pot Roast Freezer Meal
Sometimes you want pot roast, but you don't want to spend the day preparing it and cooking it. This freezer recipe gives you what you want, with the out the work!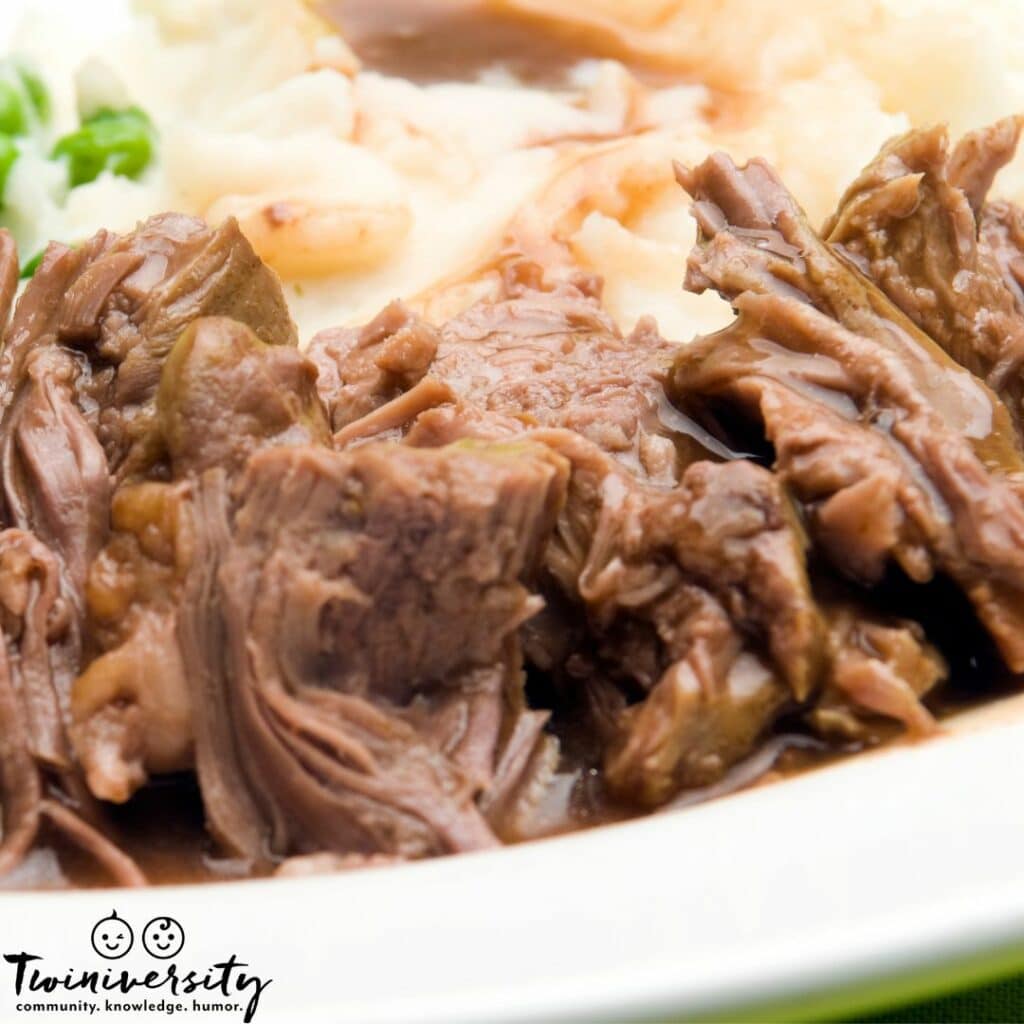 Ingredients:
2-3 lb beef chuck roast
1 (1oz) packet dry ranch dressing mix
1 (1oz) packet French onion soup mix OR packet Au Jus Gravy Mix
1 sweet or white onion (in strips)
1 stick of butter, cut up
1 jar of pepperoncini peppers (with liquid)~ add desired amount
Directions:
Dump all ingredients in a freezer zip-top bag. Then write prepared date and cooking instructions on outside of bag and freeze.
To cook, thaw in refridgerator overnight. Pour entire contents in crockpot and cook on low for 8-10 hours.
TIP: For thicker gravy, add a cornstarch slurry.
Pre-prepped Vegetable "Mini" Meatloaf Freezer Meal
These mini veggie meatloaves are full of nutritious vegetables, and served hot or cold, they will become one of your favorite freezer meals.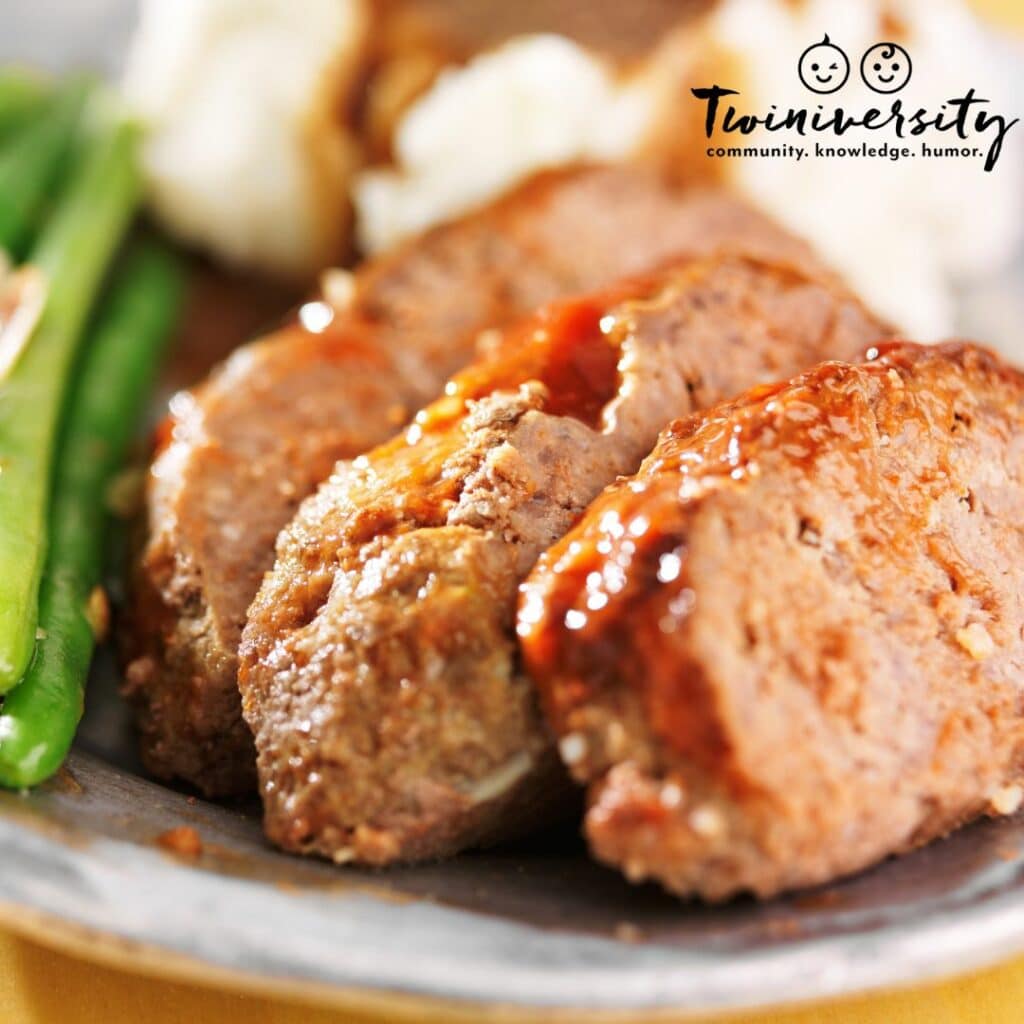 Ingredients:
1 lb ground beef
1 lb ground turkey
2 tsp olive oil
3 large carrots, shredded
1 medium zucchini, shredded
1 onion, chopped
2 clove garlic, minced
3 cups fresh spinach
1 tsp salt
½ tsp pepper
2 tsp Worcestershire sauce
2 egg
½ cup oats, GF or regular
1 cup tomato sauce, split into ½ cups
Instructions:
Heat oil in a large pan over medium-high heat and saute veggies until soft (about 5 minutes). Remove from heat and set aside.
In a large bowl, combine ground meat, garlic, salt, pepper, Worcestershire sauce, egg, oats, ½ cup tomato sauce, and vegetables. Then mix until combined.
Form into 6-8 4-inch loaves; then place into a greased loaf pan.
Cover in plastic wrap and heavy duty foil. Then label with the date and cooking instructions. Meatloaf will last up to 4 months in the freezer.
To cook, unwrap and bake at 350 degrees F for about 55 minutes.
Twin parenting tip: Work smarter, not harder
Feeding my family is one of my biggest daily stresses; don't let it be yours! At the time of prepping, double or triple your recipe for more meals and less prep. So, next time you're wondering, "What's for dinner tonight?" just ask the freezer.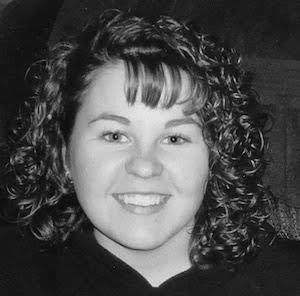 Latest Twiniversity Articles