Last updated on September 28th, 2021 at 01:26 pm
Are you looking for ways to get outside and take advantage of cooler weather? Read this list of 5 outdoor physical activities to do with your kids today!
Most of us know that there are many physical benefits to exercise. These benefits include strengthening heart muscles, preventing heart disease, preventing stroke, lowering blood pressure, and helping fight obesity. There are also many emotional benefits of physical activities including reducing stress, improving sleep, increasing happiness, improving self-confidence, increasing cognitive function, alleviating anxiety, increasing energy, and strengthening interpersonal relationships.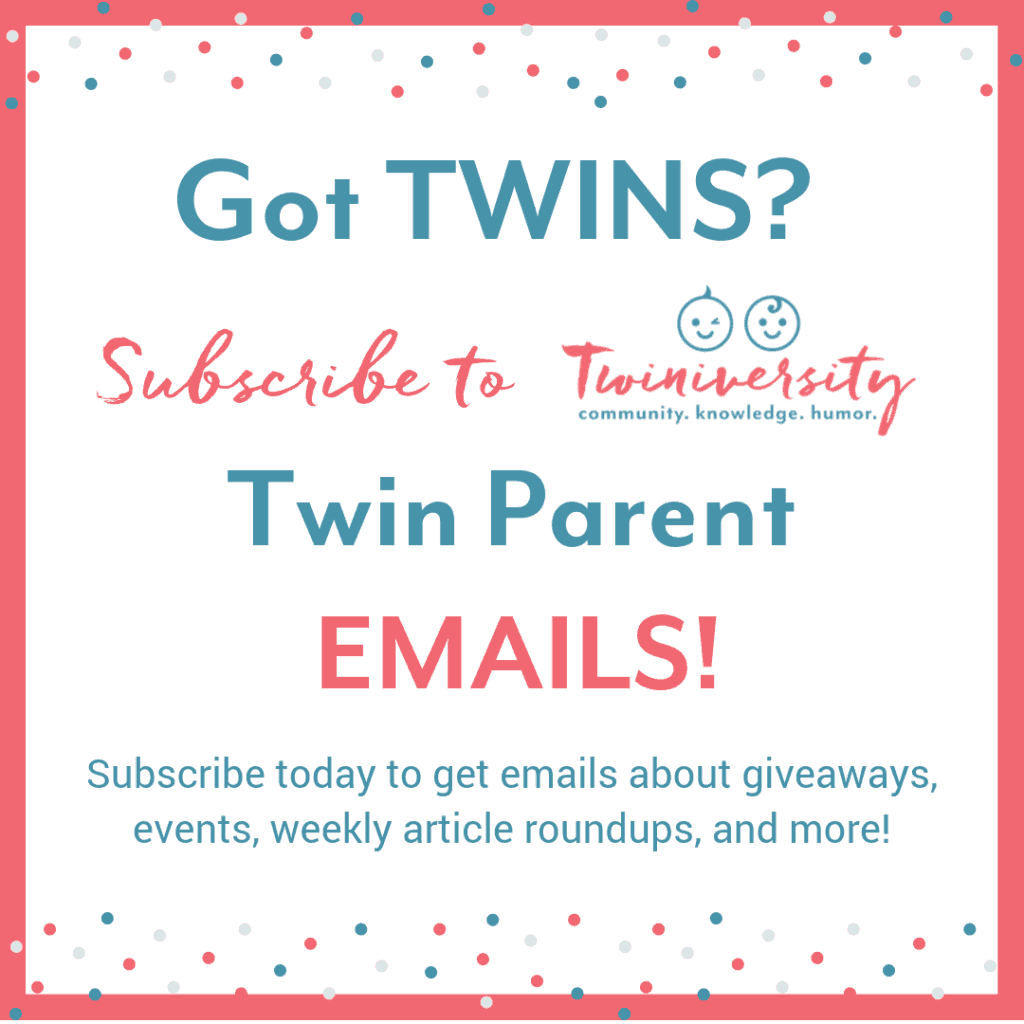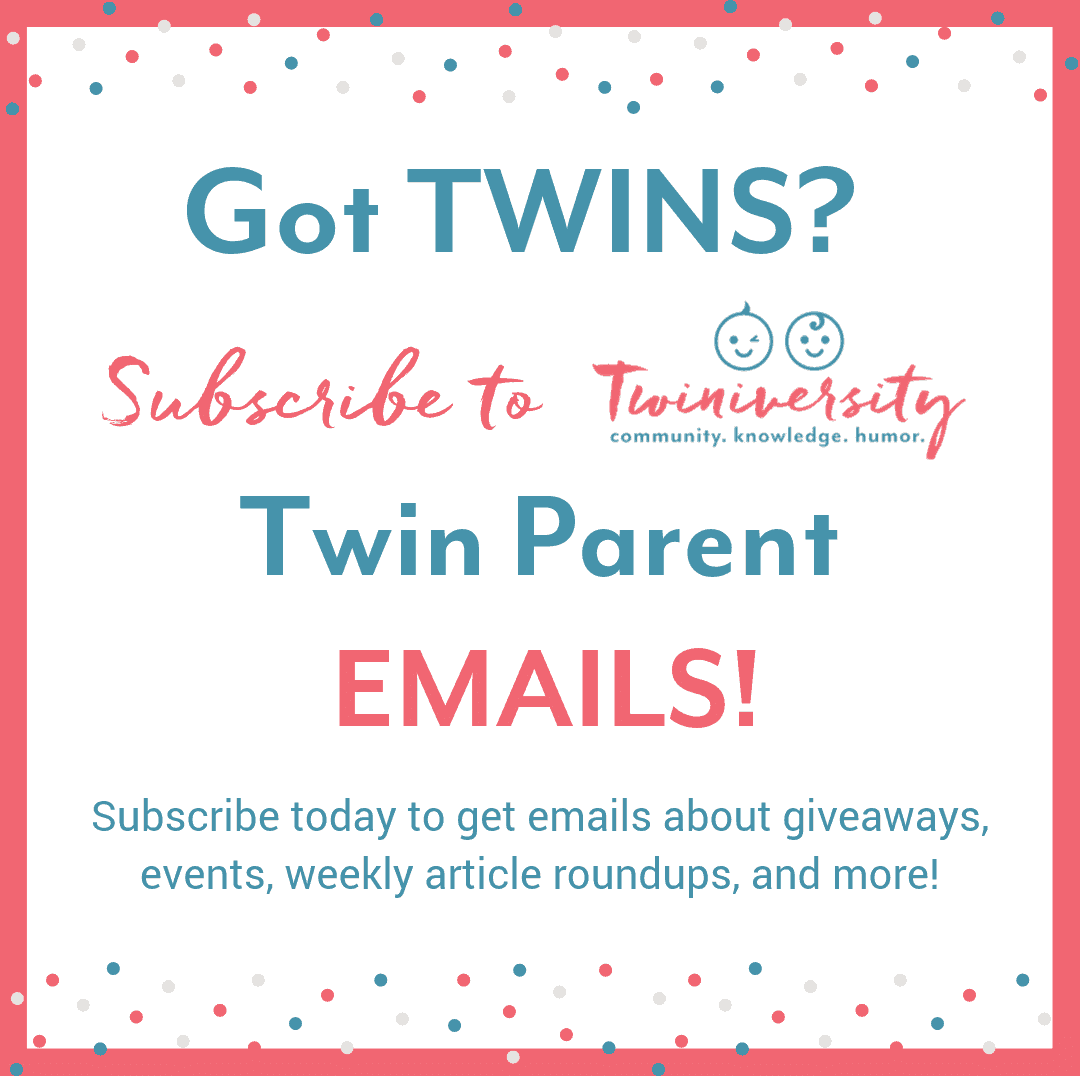 Want to be the first to know about giveaways, deals, and more just for twin parents? Sign up for the Twiniversity email list! Subscribe today to get emails about giveaways, events, weekly article roundups, and more! Pregnant with twins? We'll be sending you a weekly twin pregnancy email to keep you on track with your pregnancy to-do list! Click here to learn more… and while you're at it, check out our Complete Baby Safety Course and Twin Parent Memberships.
A study published in June 2020 in the Annals of Internal Medicine looked at the impact of COVID-19 on physical activity. The researchers looked at smartphone users worldwide. In the first 10 days after the World Health Organization declared COVID-19 a global pandemic, there was a 5.5% decrease in mean daily steps. In the first 30 days, mean daily steps dropped 27.3%.
"This is unfortunate since physical activities are associated with health and well-being. And, while we do not have direct data, it is plausible that physical activity may be associated with decreased risk of COVID-19 itself, since individuals with chronic conditions (e.g., heart disease, diabetes, hypertension, obesity — all of which are improved by physical activity) are at higher risk of COVID-19. Additionally, moderate exercise has been shown to augment host immunological defense mechanisms, potentially lowering the risk of infection with COVID-19." commented I-Min Lee, MD, ScD, of Harvard Medical School and Brigham and Women's Hospital.
It's time to get creative!
Coronavirus and stay-at-home orders have greatly impacted our amount of physical activities both nationally and worldwide. Many people are working from home and our children are participating in virtual school programs. All of us are spending more time in front of computers and less time outside. We also have less access to gyms and fitness centers, and fewer available exercise and sports programs. However, that doesn't mean we can't participate in physical activities. We just might need to be a bit more creative than usual these days.
Outlined below are 5 simple physical activities that you can do outside with your entire family. There is little to no equipment needed, just guaranteed fun for everyone!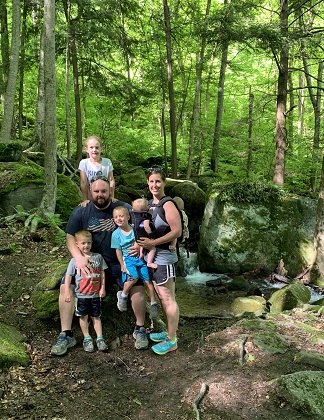 1. Go on a walk and incorporate a scavenger hunt
This is a family favorite activity in our house. You can download outdoor scavenger hunt lists for free online or come up with your own. Here's an example to get your started provided by REI: https://www.rei.com/blog/hike/outdoor-scavenger-hunt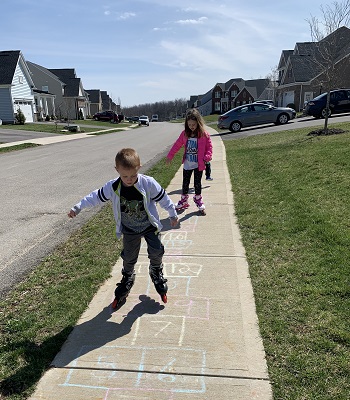 2. Make a chalk obstacle course to promote physical activities
All you need for this one is a box of sidewalk chalk and a sidewalk or a driveway! You can incorporate items such as hopscotch, jumping spots, and balance lines. Here is a fun example: https://playtivities.com/sidewalk-obstacle-course/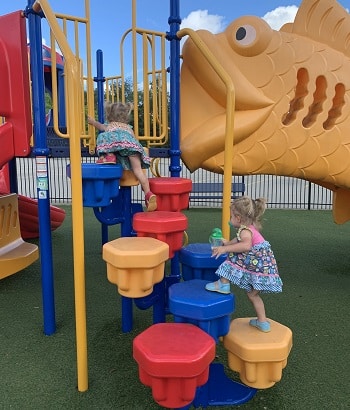 3. Pack a healthy picnic and go to a local park or playground
Many parks and playgrounds have reopened and there's usually plenty of space to practice social distancing safely. Our family loves to explore new parks. Parks are great places to let the kids just run, as well as look for fun things in nature – leaves, rocks, sticks, streams, etc. You can make a whole morning or afternoon out of it by packing a healthy picnic. Some of our favorites foods to pack are raw veggies, fresh fruit, homemade trail mix, yogurt tubes, and cheese cubes.
Twiniversity tip: All that outdoor air and physical activities will definitely tire your kiddos out so a nice, long nap might be in their future, and yours, too!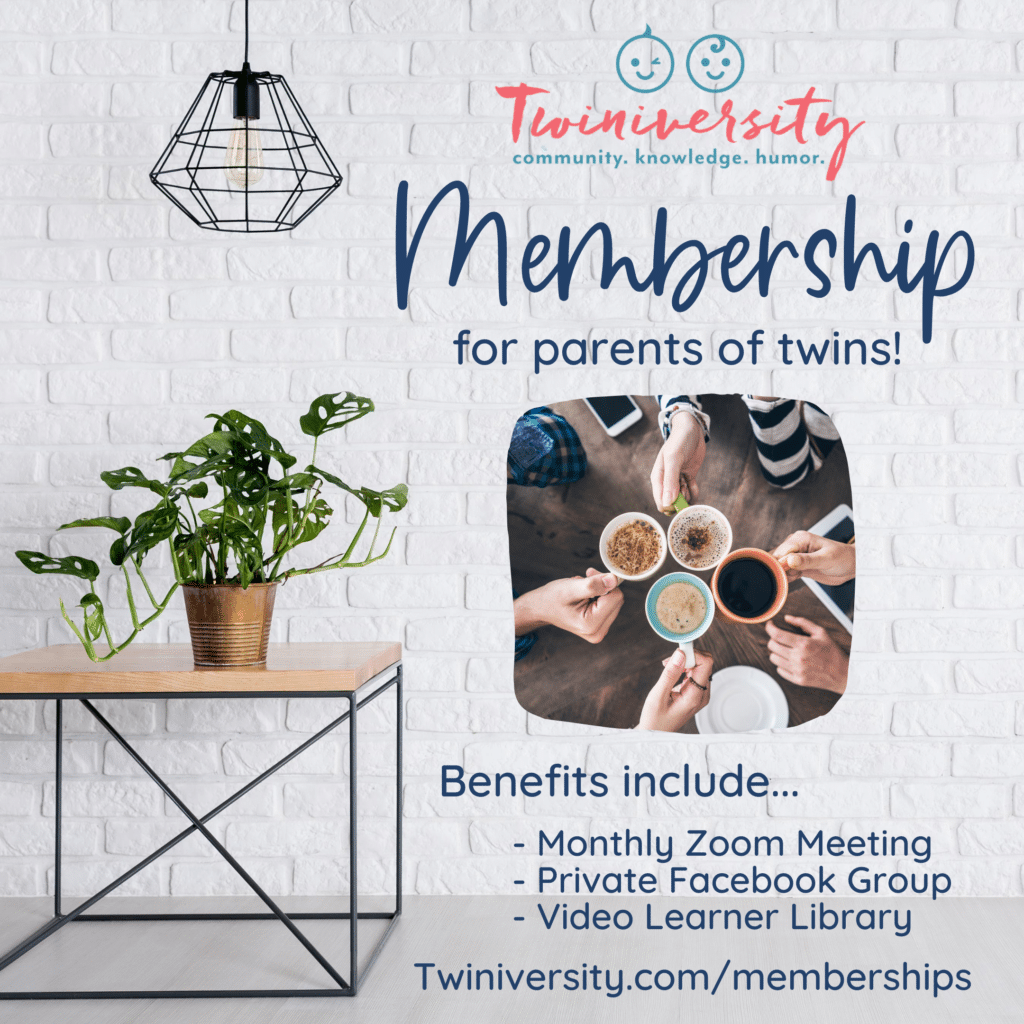 Need some twin parent friends? Get the support you need with a Twiniversity Membership. Benefits include a monthly twin parent club meeting on Zoom, access to a private Facebook group just for twin parents, and a video library of twin parenting lessons. Visit Twiniversity.com/membership to join today!
4. Have a ball! Play catch, soccer, or kickball
Find a ball, any ball, at home and go outside and play! You can practice throwing and catching, make a goal and play soccer, or recruit some neighbors and play a game of kickball. Don't have a ball? Get a big rubber one from the dollar store and start a game of dodgeball. Whatever you decide to do, have fun with it and your kids will, too!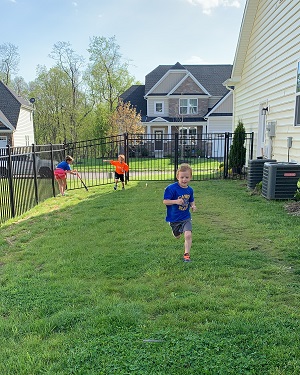 5. Play childhood favorite games in the backyard – hide and seek, duck duck goose, freeze tag, or capture the flag.
Teach your kids some of our favorite games from "back in the day"! These games are great physical activities for kids of all ages and get everyone running. So what if the little ones are just chasing the big kids? It's all part of the fun. Bonus: a bit of nostalgia never hurts!
The CDC recommends 30 minutes of physical activities at least 5 days a week for adults. Our kids need even more – at least 60 minutes of physical activities a day. If that sounds like a lot to you, you'll be surprised how fast the time goes when you incorporate one of these activities into your day. Remember that time flies when you're having fun! You will not only be gaining the physical and emotional benefits of physical activities, but you will be spending quality time with your kids. And that is invaluable for their emotional well being.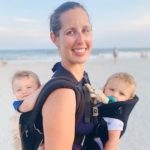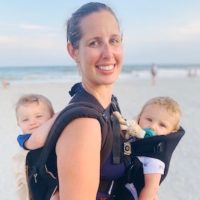 Stacey Haught is a mom to 7-year-old Madison, 5-year-old twin boys – Mason and Mitchell, and 10-month-old twin girls – Sadie and Sophia. She is a pediatric physical therapist but has put her career on hold to stay at home with her rambunctious 5 kids. She resides with her husband and kids just outside of Pittsburgh, PA. Her family enjoys everything outdoors regardless of the season – gardening, finding new sledding hills, exploring area parks, and hiking and camping at their family cabin.
Recent Posts
Resources
Benefits of Physical Activity. Centers for Disease Control. https://www.cdc.gov/physicalactivity/basics/pa-health/index.htm
The Emotional Benefits of Exercise. NIH National Institute on Aging. https://www.nia.nih.gov/health/infographics/emotional-benefits-exercise
Tison, et. al. Worldwide Effect of COVID-19 on Physical Activity: A Descriptive Study. Annals of Physical Medicine. 29 June 2020.