Last updated on September 28th, 2021 at 01:59 pm
---
5 Tips for Packing Healthy School Lunches
As a Nutritionist, my first thought is always "how could I make this healthier?" But as a mom, I see the value in getting food out fast with as little mess to clean up later as possible. I also find that anything they make themselves, they are more likely to eat – extra points if they can shop for/grow the ingredients themselves! These ideas should cover all of this ground – bon apetite!
1. Roll it
Have whole wheat tortilla, will travel. The possibilities are endless with wraps, and they travel well. The favorite among my own kids and all of the kids I have served this to is the peanut butter (substitute any nut butter) and banana roll-up: simply spread PB and sliced banana on tortilla, roll and slice in 1 inch pieces. For an extra flair you can add a sprinkle of cinnamon for spice or wheat germ for crunch. This works great with apple or pear as well. These rolls keep little tummies satiated for a good long time due to the fiber in the whole wheat tortillas and the (healthy) fat in the peanut butter. Other filling ideas include: hummus, guacamole, cream cheese, tzatziki to spread, and sliced (nitrate and nitrite free) deli meats and/or lettuce, spinach, bell peppers, thinly sliced tomatoes to layer. You can substitute brown rice tortillas for a gluten-free alternative – they don't roll quite as well so it helps to soften them in the microwave for a few seconds before adding toppings. Keep in mind that the fewer preservatives the tortillas have, the faster they mold, so I store mine in the freezer and take out one at a time – by the time I'm done spreading, they are soft enough to roll. Have fun experimenting!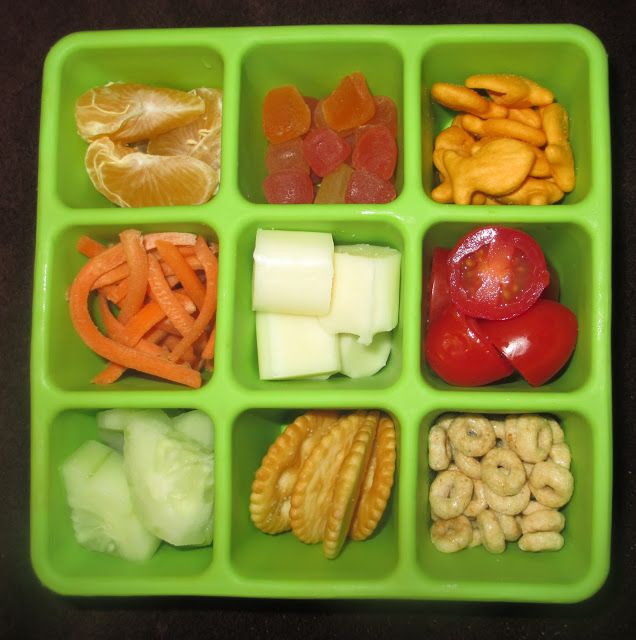 2. Piece it together
If your kids are like mine, anything resembling a snack instead of a meal makes it very interesting. Keep on hand whole grain crackers (watch out for partially hydrogenated oils and added sugars in the label), cheese, cherry tomatoes, sliced or mini bell peppers, sliced apples or other fruit, baby carrots and individual hummus packs. Just make sure you package the crackers well as somehow a broken cracker rends it instantly inedible to many children.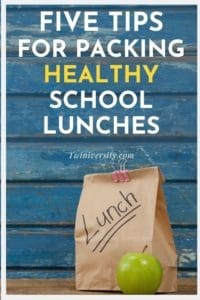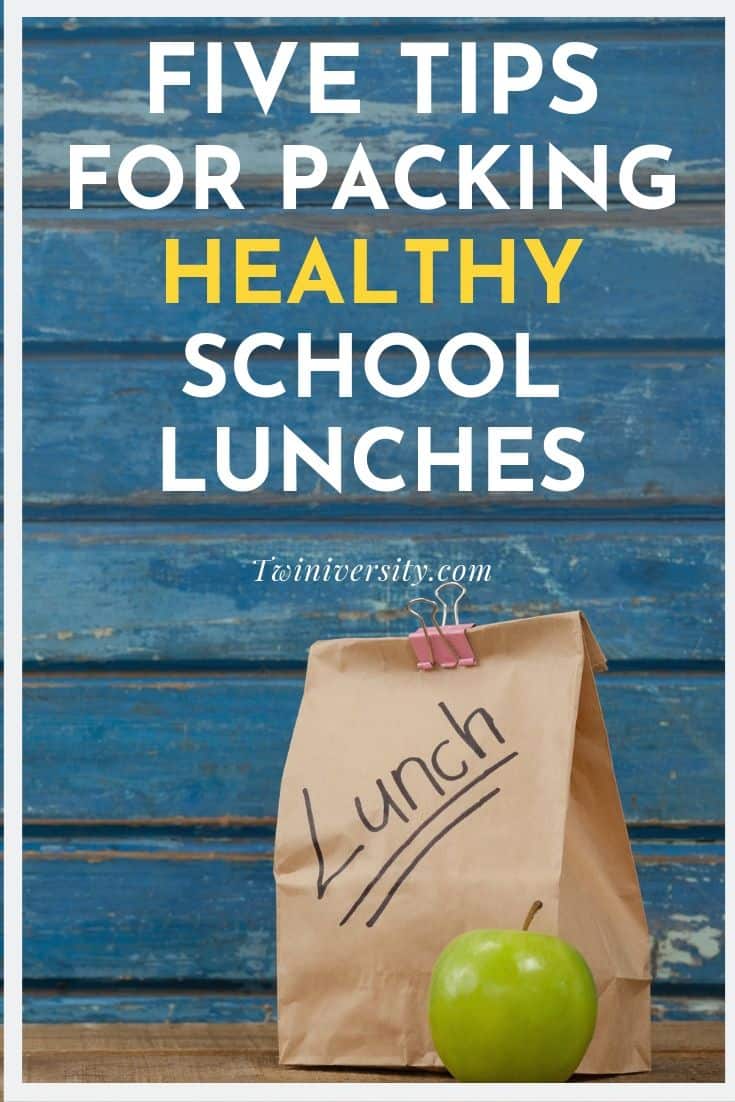 3. Cold pizza
Here's a really easy one that covers dinner as well. Spread pre-made whole wheat pizza dough on a pan, and let your kids add the toppings. Set up an assembly line starting with a bowl of marinara or pizza sauce, then cheese, mushrooms, spinach, broccoli, chicken, artichoke hearts, the list goes on – pick your favorites and have a pizza party! And who doesn't love cold pizza the next day for lunch? Have your kids wrap up their own leftovers and store them for the morning – this also helps them to portion out exactly how much they need. This process can take some trial and error, but is worth it in the end.
4. The good 'ole sandwich
Another one kids can easily make themselves! Start with whole grain bread (at least 3-4 grams of fiber and under 4 grams of sugar per slice), have on hand mustard and mayo, sliced deli meats and/or cheese and veggies, or the gold standard of PB&J (substitute fresh fruit for jam for a twist), and you are good to go!

5. Dust off the thermos!
This is sure to be something different than the others kids on the playground have, which makes it both fun and a conversation starter. In colder weather pack a hearty soup, and for a refreshing cool down have kids make their own smoothie and pour it in before school. Fun ingredients include: frozen berries, milk or almond/rice milk, spinach and kale, banana, yogurt, kefir, chia seeds, cooked sweet potato, dry oats, and nuts or nut butter. With any of these lunches, add water and fruit, let your children pack it themselves so they can't complain about what they got, and you're done!
Just remember to make sure they leave the house with it…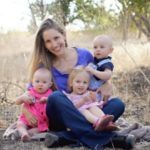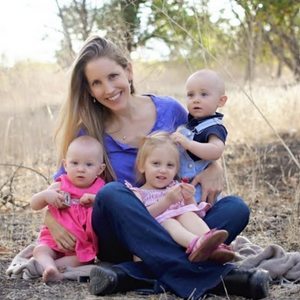 Cait James is a single mom by choice to a singleton and twins who recently moved her family, grandma and all, from California to the Pacific Northwest. She is enjoying exploring the forests and beaches in her new surroundings with her children, and watching the wonder in their eyes. She has spent her career in pediatric and adult nutrition, and now takes a special interest in clients with feeding tubes due to her experience with her singleton. Eventually she will get back to being a morning runner, but for now she revels in her time with her fellow early bird little people… and then piles the crew in the car and heads outside or to the gym!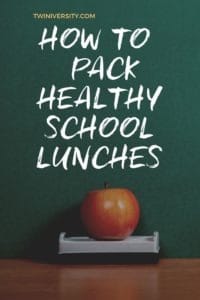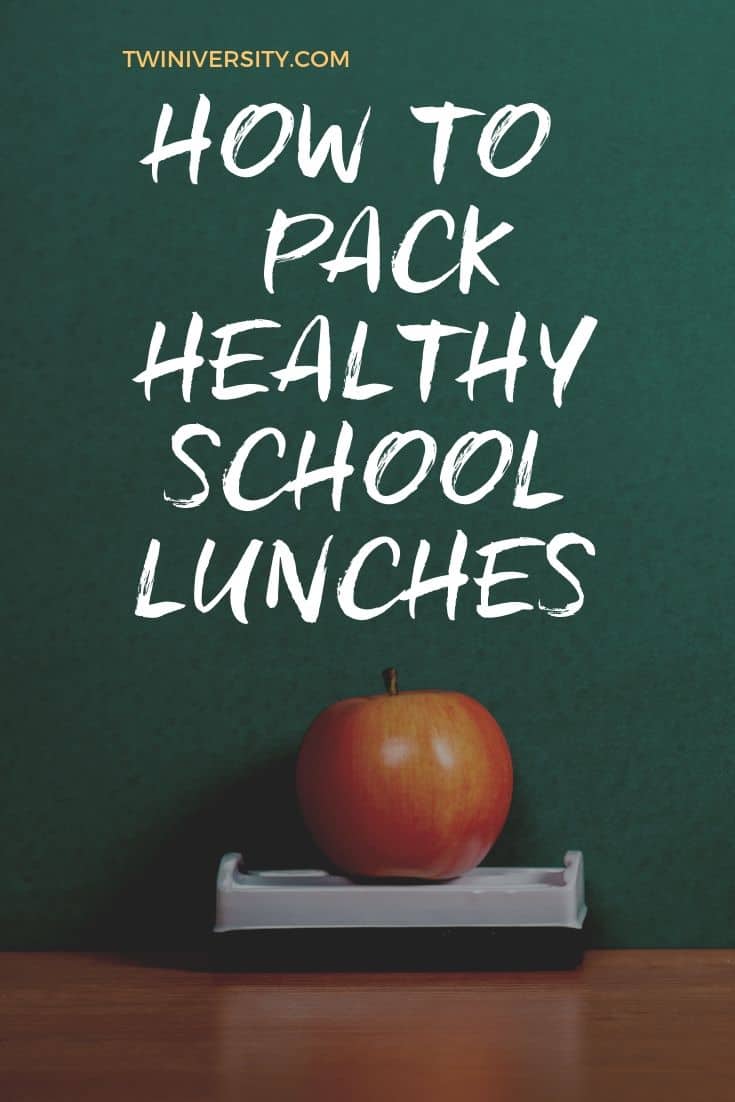 ---
Related Articles
Planning Awesome Preschool Lunches
5 Tips for Packing Snacks On The Go
---
THIS CONTEST IS CLOSED