Last updated on September 28th, 2021 at 01:57 pm
There are a number of reasons a couple or individual may be considering surrogacy. Whether you are a couple struggling with infertility, an individual, or a member of the LGBT community looking to expand your family. It is essential that you prepare for the journey ahead. The first step is deciding if surrogacy is the right choice for you. So, how do you choose if surrogacy is the next step in your journey? Here are five tips for intended parents looking into surrogacy.
1. Begin researching
It is important to begin researching surrogacy in order to understand the process. The entire surrogacy process can vary greatly based on surrogacy laws, individual circumstances, and surrogacy professionals. Surrogacy laws vary from state to state. You should begin by getting familiar with the laws in your state. Then continue by researching the entire process from start to finish. These steps include screening, matching, contracts, medical screening, medication protocol, embryo transfer, pregnancy, delivery, and beyond. Examine the pros and cons of each phase. Consider the risks and the rewards. You may also want to review the difference between traditional and gestational surrogacy. It is necessary that you understand the financial and emotional investment that you will be putting into this journey. When in doubt, if you still have questions or concerns contact a surrogacy professional. Many agencies offer consultations to explain the process and answer any additional questions you may have.
2. Review the costs
The cost of surrogacy can be a huge factor in determining if surrogacy is right for you. This topic does not have an exact answer. The price tag of surrogacy can differ tremendously from country to country or even state to state. The main variables include the surrogate's compensation, insurance out-of-pocket expenses, and agency selection. Additional surrogacy costs consist of psychological evaluations, legal fees, insurance expenses, medical expenses, and maternity costs. According to the International Assisted Reproduction Center, the estimated total overall costs of surrogacy can range from $62,000-133,000, however, it could be less or more than estimated (IARC, 2017). You may also want to review some payment methods such as loans, lines of credit, credit cards, or grants. The costs seem overwhelming to most, but it is important to remember the end goal. It is all worth it in the end…trust me!
3. Focus on communication
During surrogacy, you will be having many conversations with your agency, psychologist, reproductive endocrinologist, and surrogate. Before the adventure begins, it is critical that you and your support person (spouse, partner, family member or friend) sit down and have a conversation. You can introduce the idea of surrogacy and explain why it is important to you. Ask them how they feel about the idea, let them ask questions, and allow them to express concerns. Remember, it may take them a while to warm up to the idea. It is an ongoing conversation, meaning it could develop over a couple weeks to months. Once you have mutually agreed to move on, then it is time to have conversations about what you would like out of the process. Some of these conversations include but are not limited to:
Whether you would like to pursue traditional or gestational surrogacy.
Determine if you may need donor eggs or sperm.
What are your thoughts on genetic testing of the embryos or fetus?
What are your thoughts on multiples such as twins, triplets, etc.?
How many embryos do you want to implant?
What are your thoughts on selective reduction?
4. Decide: Independent or Agency?
Now you need to consider whether you would like to work with an agency or navigate your journey independently. The benefits of an agency include support, legal representation, screening, matching, and building relationships. The journey to becoming a parent through surrogacy will be a long and emotional one. An agency can provide you with support and guidance through the entire process. As I mentioned, surrogacy laws vary from state to state. So it is important to have a lawyer, who is well versed and familiar with reproductive and surrogacy laws in your state.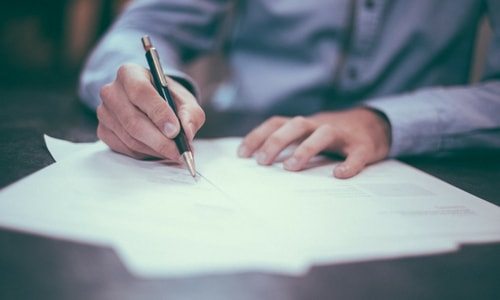 Many full-service agencies offer lawyers on staff or recommend well educated lawyers, so you know you will be in good hands! These lawyers can help guide you through pre-birth orders, post-birth orders, adoptions, contracts, and living wills. Once it is time to find a surrogate mother, agencies offer a safety net with an extensive screening process. The screening includes an insurance review, criminal background check, pregnancy and delivery record evaluation, psychological evaluation, and review of health records, plus any other screening measures that the agency deems necessary. An agency has matching coordinators on staff who match you with surrogate mothers who fit your desires. Most importantly your agency is there to help build your relationship with your surrogate, lawyer, and reproductive endocrinologist. They facilitate every aspect of your journey and leave you free to enjoy the ride. An agency is your advocate and will always have your back.
If you choose to enter into a surrogate agreement independently, you are solely responsible for being your own advocate. You have to be responsible for screening possible surrogate mothers, finding a quality lawyer, and facilitating appointments. If you choose to go independently, I suggest you do even more research about what goes into screening, matching, and surrogacy contacts.
5. Commit yourself to the process
The adventure through surrogacy can be a long and emotional one. It will not always be easy. It is necessary that you wholeheartedly commit yourself to the process. Many have said surrogacy is a "hurry up and wait" sort of journey. You will hurry up and complete one step, only to wait for the next one to begin. The best advice is… be patient. The road may be long but you will always make it to the final destination and the joy you will experience when you get there will be worth all the bumps along the way.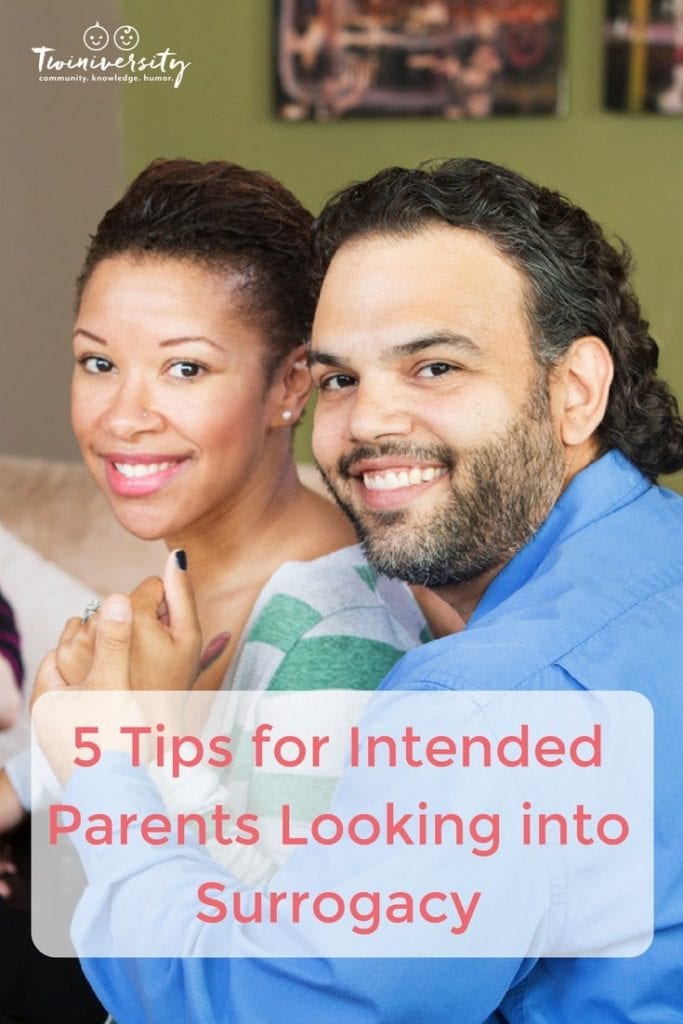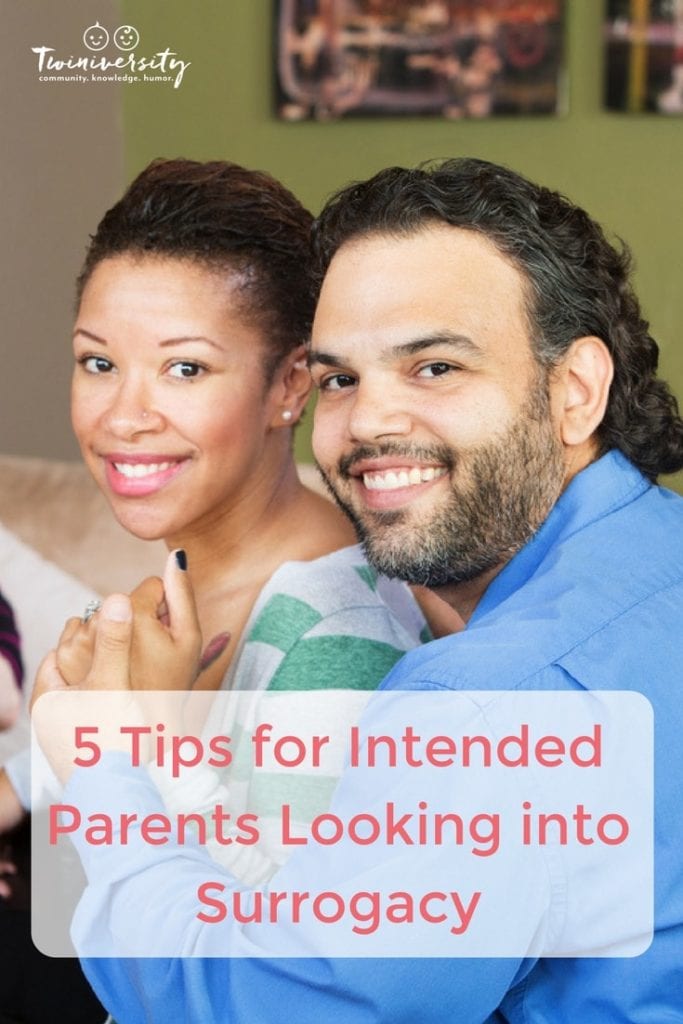 It is important to remember that everyone's journey to parenthood is unique. Whether it be naturally, IUI, IVF, adoption, surrogacy, or fostering, everyone's story is different. At the end of the day, the unconditional you feel for your children is indescribable.
For more information about surrogacy check out the International Assisted Reproduction Center.
All content on this Web site, including medical opinion and any other health-related information, is for informational purposes only and should not be considered to be a specific diagnosis or treatment plan for any individual situation. Use of this site and the information contained herein does not create a doctor-patient relationship. Always seek the direct advice of your own doctor in connection with any questions or issues you may have regarding your own health or the health of others.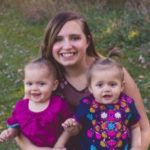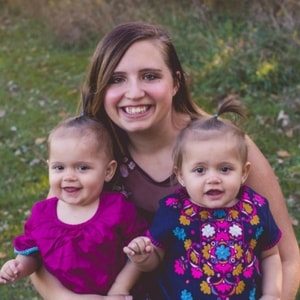 Tierra Nelson lives with her fiancé Martin and their one year old fraternal twin girls, Isabella & Claire, in Central Minnesota. As an avid photographer, Tierra enjoys capturing all of their adventures through the lens of her camera. In addition, she is a stay at home mother, college student, photographer, writer, blogger, and so much more. As a member of the St. Cloud Area Mothers of Multiple Club, she loves meeting and learning from fellow mothers of multiples. When her twins were 3 months old, she decided to take on another great adventure, gestational surrogacy. Author of her personal blog, Mama Bears Denn, Tierra writes about adventures in life, surrogacy, and twin mom life. You'll also her on Facebook, Instagram, and Pinterest.
---
Related Articles
5 Lessons I Learned Using Donor Eggs and Sperm to Conceive My Twins
Our Story of Step-Parent Adoption of Twins