When the biological father of my identical twin girls contacted me stating he wanted to surrender his paternal rights, I was at a loss as to what to do next. As I was researching our state's laws, I discovered that our state suggested, if possible, a step-parent adoption take place along with the surrender of parental rights, essentially killing two birds with one stone. And just like that, a painful negative was turned into a life-changing positive when my brand new husband volunteered to legally become the Daddy our girls had always known him as.
The first and most crucial rung in our personal ladder of step-parent adoption was to find an adoption lawyer. Both of us were clueless as to the steps and cost of it all, and for us it would be times two! Thankfully, we were able to find a not-for-profit group in our county who handled our case at a much lower cost than we anticipated. As a bonus, my husband's employer offered compensation for adoptions; this more than covered the fees and expenses incurred.
If any part of the adoption process terrified my husband the most, it was the background check. The state was not just checking for employment history and criminal background but deeper questions like: how well do you know the girls, how often do you travel for work, do your hobbies take you away from home often. I also had to sign paperwork saying that, to the best of my knowledge, these were my biological children (I was there when it happened!) and I gave permission for my husband to adopt them. Didn't have to think twice about that part!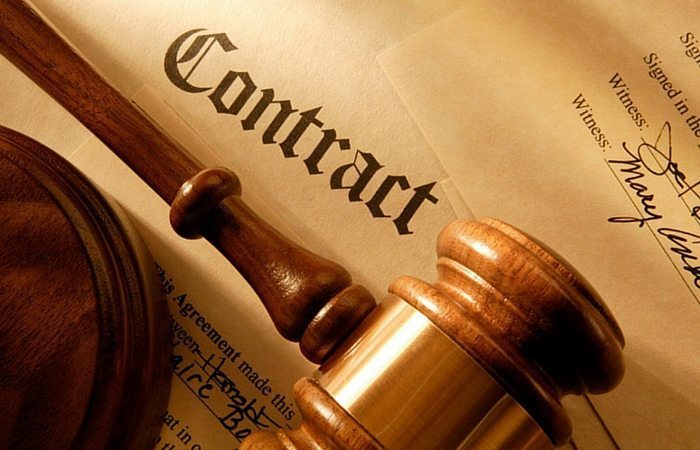 Something that threw us for a loop during our meeting with the attorney was when she asked us if we wanted to change the girls' last names. At birth, the girls were given my maiden name as a last name and although I had changed my last name at the time we married, we didn't feel comfortable about changing theirs until we talked to my parents. It might seem a bit old fashioned but to my husband it was the respectful thing to do. My parents had been part of the girls' lives longer than he had, so he wanted their blessing. Thankfully, in a slightly tearful conversation, my dad said of course we should all have the same last name. I know for a fact my dad still gets emotional when he thinks about the selfless act my husband made.
While it seemed that for awhile our kids did not pick up on our stressed moods leading up to the court date, that would soon change. As soon as the court date was set we let our family and close friends know, and as a result a lot of excitement occurred. People were asking lots of questions and giving lots of advice: Were we excited? What were the girls going to wear to court? Make sure to take pictures! Our kids got all wrapped up in that positivity and support. On the flip side, they also got caught up in our anxiety. The day of our hearing, we had two wailing twins in party dresses and my husband was literally sweating through his suit. Needless to say, we were nervous and it definitely showed in our girls.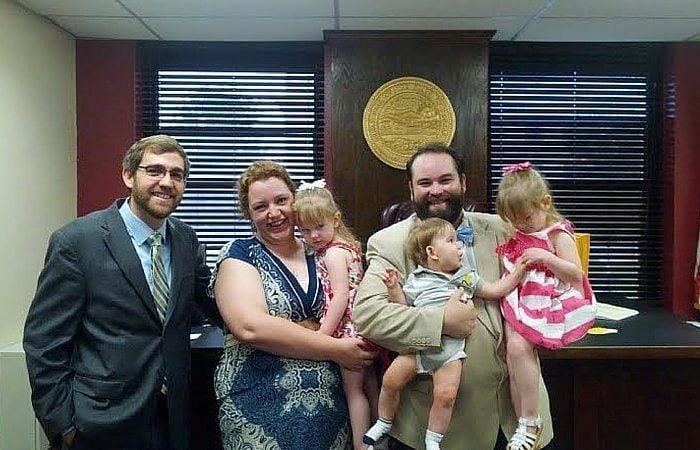 On the day the judge approved the adoption there were tears, pictures, and a brunch at my parents' house to celebrate our new little family. Every year since, on that special day, we celebrate our 'Got Ya' day; the day we officially became the Bryant 5. The first year we took the kids to an indoor water park for the weekend, the next it was bowling and pizza. It's a day to remind the kids how extra loved they are, show extra appreciation to my husband, and remind ourselves how lucky we are to be a family.
Although our girls were very young when their adoption took place, there are still certain things we want to ensure our daughters understand. Being honest is an ongoing expectation. Our girls were pretty oblivious to the whole adoption but when they approach us with questions we answer in terms they understand. I am very thankful that our girls will never remember a time before the man they've called 'Daddy' their whole life was legally their dad, but I know eventually they will have questions about their biological father. It's my intention to answer all their questions honestly.
Although I didn't think all that much had changed in our day to day life, there were still some adjustments to be made. Having to explain the name change to the girls' doctors office every time I made an appointment and used their 'new' last name. When my husband had to take our little girl to the emergency room, I sent all the papers with them, paranoid they wouldn't take his consent to treat as legally binding. Handing over some of the parental reins, so to speak, was another. Thankfully my husband never called me out on my stubbornness in this issue. Any life change requires an adjustment period. Today his role of Daddy is just as seamless as my role as Mama. We are proud parents to identical twin girls and one son. Together.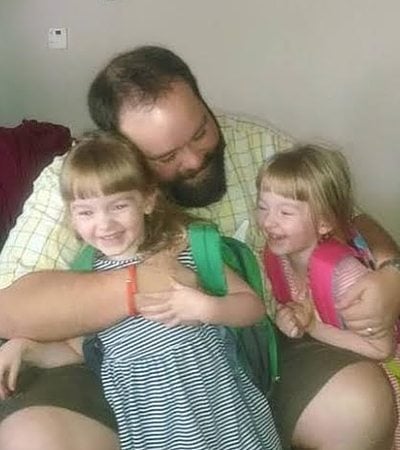 Here are the legal steps we took in our journey to officially becoming a family.
Know your states laws – With a few exceptions like abandonment, most states require that the non-custodial parent (or the parent giving up their rights) fill out and sign paperwork stating that they understand what they are signing; that they are giving up all physical, legal, and financial responsibilities to the child and are not allowed to contact the child or his/her family ever. Some states require this parent to go through counseling to ensure they fully understand what they are agreeing to.
Some states even go a step further and request consent from an older child to be adopted. The typical age range requirement for this is 10-14 years old (Child Welfare Information Gateway, 2013. Stepparent adoption. Washington, DC: U.S. Department of Health and Human Services, Children's Bureau.).
Find an adoption lawyer – Because laws and procedures vary from state to state some in this situation might find it easier to hire an attorney.
A final hearing will be set – Once all the paperwork is filled out and filed with county court, they will set a date for a hearing. Sometimes, a preliminary hearing is set so the judge can ask questions and ensure the adopted child wants to be adopted depending on that states laws. Usually the preliminary hearing is waived. The final hearing could be scheduled anywhere from a few weeks to a few months, depending on the availability of the court (Child Welfare Information Gateway, 2013. Stepparent adoption. Washington, DC: U.S. Department of Health and Human Services, Children's Bureau.). The non custodial parent or the parent giving up their rights, is informed of the hearing date in case he/she wants to contest the adoption. The judge might call up to the stand the biological parent and the step parent to ask them a few basic questions. The lawyer should be able to prep you for these.
If there is a child support order in place it becomes null and void once the adoption is finalized. Anything past due will still be owed.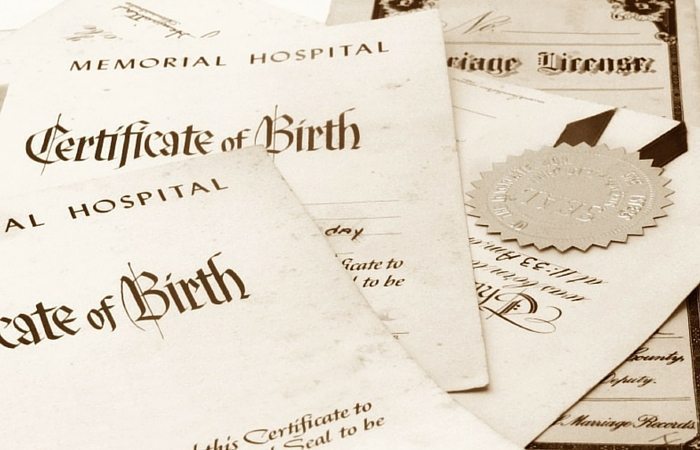 Obtaining new identification – Once the adoption is legal, court documents will be needed to obtain new birth certificate and then a new Social Security card (if there is a name change). Some states automatically send a new birth certificate with the new parents information filled in.
Always check with legal counsel in your state to learn the most up to date information, as laws change frequently. Please visit this website for more information and helpful resources: https://www.childwelfare.gov/pubs/f-step/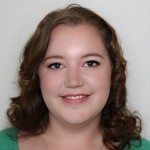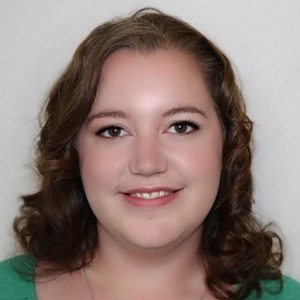 Leah Bryant is a stay at home mom of three, identical twin girls and a son. She is a proud Kansas native (insert favorite Toto quote here) and currently resides in the Kansas City metro area. Besides being constantly surprised by the wonders of raising twins and caring for her family, Leah's hobbies include cooking/baking, gardening, reading actual grown up books along with Dr. Suess, and cheering on her favorite home-grown sports teams. Leah also meets the challenge of keeping up with Sonny, the newest member of the family. He is an American Eskimo dog the family adopted after he was rescued from a puppy mill. While Leah is active on most social media sites, you can find her family blog at http://twinsplusabe.tumblr.com/.
Related Article
* * *
The rate of twin births has risen 79 percent over the last three decades, and continues to increase. A mom of fraternal twins and a national guru on having two, Natalie Diaz launched Twiniversity, a supportive website with advice from the twin-trenches.
What to Do When You're Having Two is the definitive how-to guide to parenting twins, covering how to make a Birth Plan checklist, sticking to one sleep schedule, managing double-duty breastfeeding, stocking up on all the necessary gear, building one-on-one relationships with each child, and more.
Accessible and informative, What to Do When You're Having Two is the must-have manual for all parents of twins.
* * *
Whether you're a twin parent in the big city surrounded by scores of resources, or a triplet parent out in the country with no one around for miles — our multiples parenting forums are for YOU! Sign up for FREE and connect with people who are just like you — parents of multiples looking for advice, parenting tips, or even just people to chat with who will understand what you're going through. Our forums are open to people all over the world and we offer scads of specialty rooms to find others who are going through the exact same thing as you. Check it out today!
* * *
Twiniversity is the #1 source for parents of multiples and we are growing faster every day!
Find us all over the web:
Or contact us by email at community@twiniversity.com