Packing up and taking a road trip used to be a breeze. We'd look forward to our favorite stops along the way, drinking coffee, listening to music, and just soaking in the road. That all changed when our twin girls came on board. Leaving the house seems almost impossible at times, where most of our time is spent getting them ready to go. And once we hit the road, our travel time seems to have increased by at least an hour. Some would say the greatest part of a road trip isn't arriving at your destination, but all the wild stuff that happens along the way. But it's the wild stuff that tests our patience in many ways. Nonetheless, here's the 5 things that have made our road trips with infant twins manageable.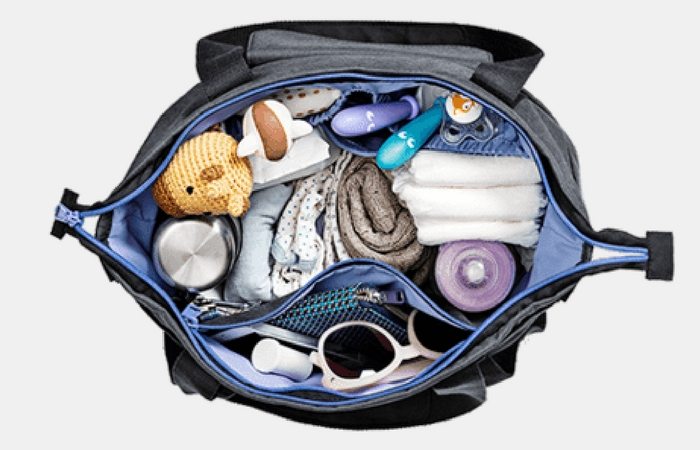 Keep all your essentials in the front seat with you
It's important to pack all that you'll need to tend to your twins, but it's equally important to keep it all within arms reach. I typically travel with a diaper bag, a backpack and a wet bag for soiled clothes, keeping them in the front seat with me. Inside the backpack, I keep extra clothes as well as snacks, and a couple of their favorite toys. Keep in mind that poop explosions, and even car sickness may put a halt to everything, this is when small trash bags come in handy. In those moments, the best thing to do is to take a deep breath, grab your supplies. Don't fret, because there will probably be another one down the line! HA!
Prepare your travel and start time way in advance
The night before is a perfect time to pack the essentials for road trips with infant twins, even getting a head start in packing the car. This will give you the time you need in the morning to get your twins ready to go. This is especially helpful when the time you have to leave the house is before they're fully awake. Schedule in multiple stops, at least 1 per hour, to give your twins a chance to stretch, change their diaper, and get the bottle ready if feeding time is coming up. Perfect time to pump if you are still breastfeeding. You can also pick fun spots to stop at, so you can refuel your coffee and your sanity.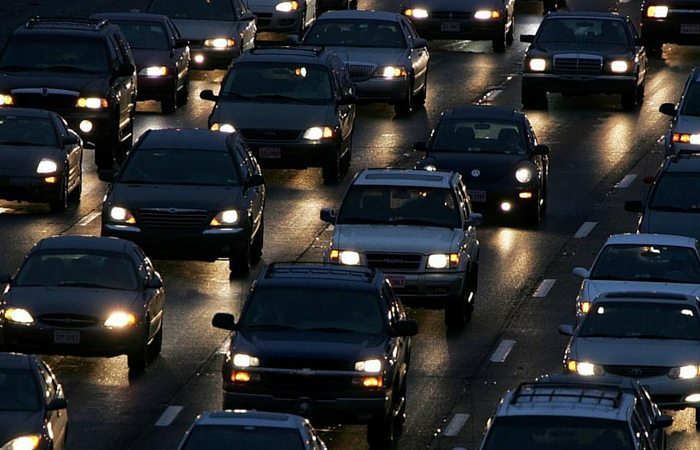 Avoid night travel
Although at times it may be unavoidable, traveling by day can really work to your advantage. Not only does it give you peace of mind that if anything should happen you won't be caught in the dark. It also allows your twins to see their surroundings and be entertained by the trees, passing cars, and the occasional colorful billboard ads. Traveling by day also gives you enough light to find that favorite toy that slips under the seat, especially when it is the go-to toy to calm a tantrum.
Have some entertainment on standby
My twin girls are usually pretty happy overall playing with one of their toys, but there have been instances where Twin A goes on a hysterical tantrum, startling Twin B. We end up with two hysterical babies crying. Here is where we employ our backup to the backup. Through my phone I go straight to YouTube and pick Songs To Put Baby To Sleep Lyrics. It may not work on both, but most of the time at least one twin finds the melody and lulls her to sleep. Just make sure you don't fall asleep too!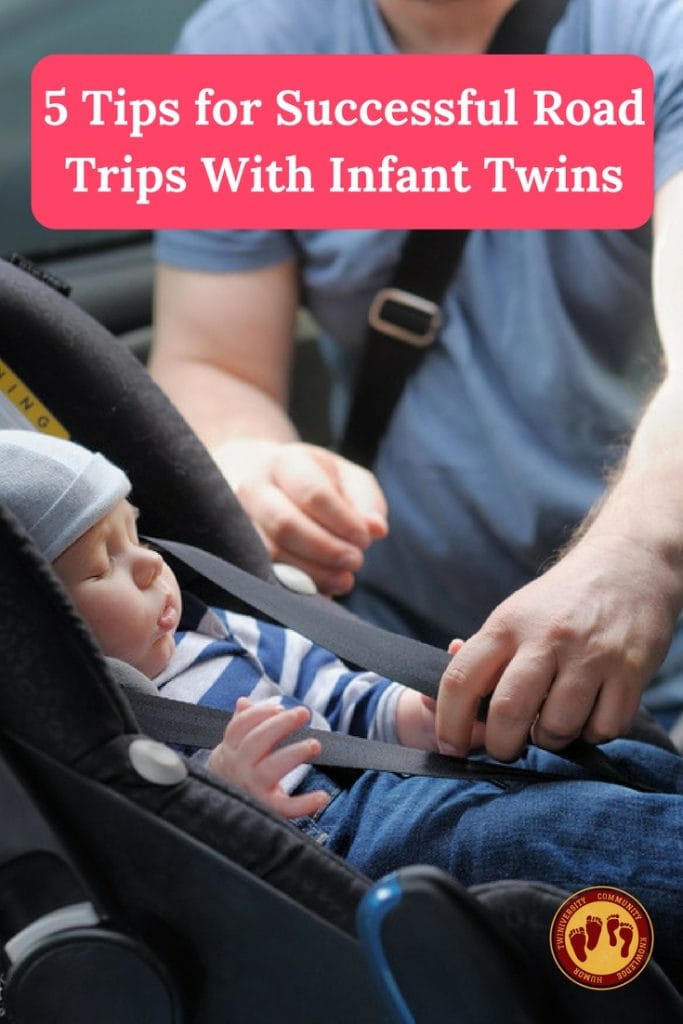 If the tantrums won't stop: Don't panic!
Twins will cry, and will probably throw a tantrum or two. Above all else, never take your eyes off the road until you can safely pull over and tend to them. If being in the car seat causes them to be upset, check the straps to makes sure they are not too tight. If it's just the mere fact that they are in a car seat that's causing all the grief, then it really is out of your hands. My twin A hates car rides, or you might say hates being in her car seat. There's been times where I don't know what to do. Should i take her out or just keep driving? There's no substitute for safety, and although you may feel guilty watching them cry throughout the ride, tell yourself this, "They may have puffy eyes when you get home, but at least they are safe."
At the end of the day you know your twins traveling habits better than anyone. Do what you have to do stay safe on your road trip with infant twins, and yourself sane. If you have a "Twins on Board" car decal sign, put it up so it's visible to other drivers. You may find that other drivers take pity on the fact that you have twins and give you the right away. Happy twin traveling!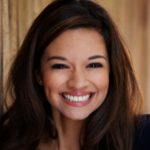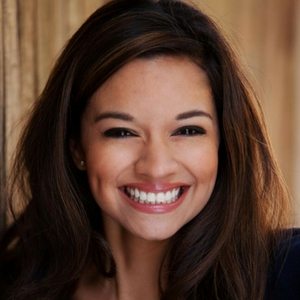 Erika Carrillo lives in San Antonio, TX with her husband Batman (aka Rick), their teenage daughter Anahi, and their fraternal twin girls, Cassandra & Catalina. She is intrigued with the mystic and paranormal, enjoys antiquing, and her favorite place in all the world is New Orleans, Louisiana. She loves meeting all kinds of new people, and strongly believes that everyone should be treated with the utmost kindness and respect.
---
Related Articles
---
---
Sign up for the Twiniversity Mailing List to be the first to hear about product giveaways, contests, and special offers exclusively for twins and higher order multiples!
---

Expecting twins? START HERE! Check out our ultimate list of the most important articles for expecting twins and managing your newborns!
---