Hey gang, listen up! We've got a great article on 5 tips for twin pregnancy pain relief.
THIS CONTEST IS CLOSED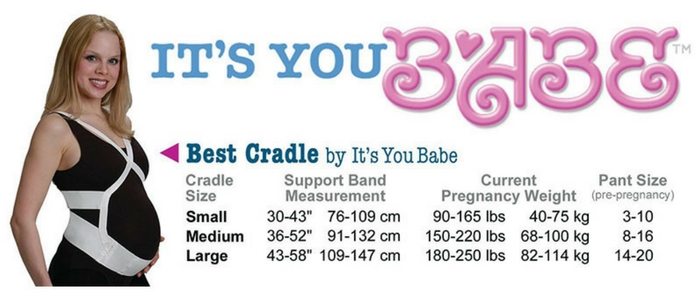 The Best Cradle offers fully adjustable orthotic support for abdominal and back straining. It also eases pain from hip separation and pubic symphysis. The Best Cradle was originally designed for moms having multiples because their tummies grow so much more and they found MoMs would often out grow their first Prenatal Cradle. By freeing the arms and promoting proper circulation to the lower extremities, the undergarment also allows many mothers to remain active through the third trimester.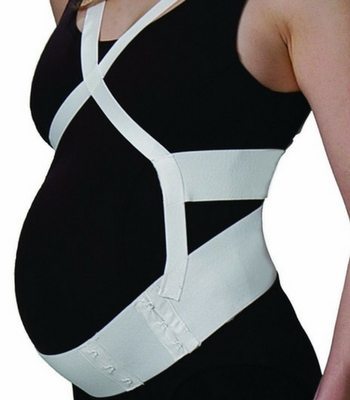 ---
5 Tips for Twin Pregnancy Pain Relief
'How exciting you're having twins', 'What an amazing experience this will be for you', 'Wow! Double the Blessing', words spoken from many upon hearing the news that I was expecting twins. Yes, having twins is very exciting, and a truly amazing experience, but with this double blessing came double the pain! I always thought I was a tough chick. I was pregnant with my first baby 15 years ago and that pregnancy was a breeze, hardly remembering any discomfort through those 9 months. Well, this chick is not that same young chick, and it didn't help that I was carrying more buns in the oven. It's been a year since my twin girls have been born and I still get chills just thinking about the pain. But none the less, here are my 5 tips that helped me with the pain and stress during my twin pregnancy.
1. Get yourself a good heating pad
The number one nagging pain was severe back pain. After clearing it with my doctor, and always keeping the heat on low or medium, I'd place it on my lower or upper back depending on which side was worse. For those spots that I couldn't calm, or reach with a heating pad, between the shoulder blades for example, I'd dab a small amount of Icy hot. Let me take a moment to highlight the importance of using a small amount. I once made the mistake to rub it all over my back in large quantities, and oh mama my back was on fire! HA! Always remember, keep any heat away from the belly!

2. Warm baths
I took as many warm baths as I could throughout the day. I'd adjust the pressure on my shower head, and run the water down my back, and feet. In the shower, I would press on those spots where I felt the most tension. I'd make sure the water and the bathroom would not get too hot for the babies or me. To quote OutKast, after my warm bath I'd feel "so fresh and so clean, clean…" followed by a relaxing nap for three.
3. Pregnancy Yoga & Stretches
I practically lived on my yoga mat. This helped immensely with my sciatic nerve, especially in the later months when I was carrying more baby weight. I also performed my top favorite pregnancy yoga pose right before bed. When that charley horse would jolt me out of bed, stretching was all I could do to keep me from waking up the neighbors. Best advice is to take a deep breath, slowly stretch that area, and take a minute to walk around to circulate the blood flow to the muscle.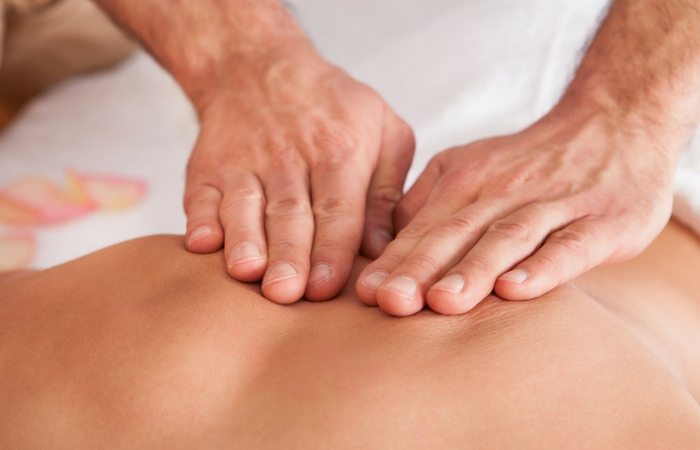 4. Massages
Never underestimate the power of a good massage. Pains would start on my forehead, then move to my shoulder blades, and end on my butt bone. Sometimes they would all come at once. I didn't have the luxury to go see a professional pregnancy masseuse, but I was lucky enough to have one in my own home: my husband. He practically saved me from many painful nights, massaging me from head to toe, and patiently moved from one spot to another as they would flare up. Once his hands could go no further, my chair massager was my best friend!
5. Use A Pregnancy Support Belt
I couldn't have done it without my pregnancy belt! It helped lessen my back, hip and pelvic pain by supporting my extra baby weight. The fact that it was elastic was ideal, and would grow with my belly. In my book this was money worth spent! I'd recommend putting on cocoa butter before wrapping your belly, as it will keep your skin smooth and prevent the itch.
On that note, CONGRATULATIONS MAMA! Remember you are a warrior and you can do this! Everything I did to relieve my pain during my twin pregnancy was carefully discussed and approved by my OB. I highly recommend to clear all of these with your physician first.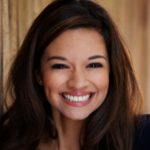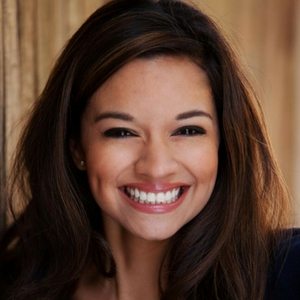 Erika Carrillo lives in San Antonio, TX with her husband Batman (aka Rick), their 15yr old daughter Anahi , and their 10 month old fraternal twin girls, Cassandra & Catalina. She is intrigued with the mystic and paranormal, enjoys antiquing, and her favorite place in all the world is New Orleans, Louisiana. She loves meeting all kinds of new people, and strongly believes that everyone should be treated with the utmost kindness and respect.
---
Related Articles
---
THIS CONTEST IS CLOSED