Last updated on July 9th, 2023 at 12:37 pm
A MoM-to-be recently asked:
I am 18.5 weeks pregnant with my twins. This is my second pregnancy. My first was a singleton and a piece of cake. This pregnancy is quite different. I have developed carpal tunnel and it is AWFUL!!! I wake up every two hours in tears! I've even gotten to the point where it's difficult to grasp things because of the immediate pain. I have tried to wear bilateral braces, but it doesn't seem to help. My OB said there's really nothing else I can do. Do you have any suggestions?
Here's what our Twiniversity fans had to say:
"This was probably the worst of any symptom I had. In my case it was due to water retention. I wore gloves, but they offered minimal relief at the most. My doctor told me to try to sleep with my hands above my head. Yeah, sure. I even got prenatal massages, but really no help. I finally retained my life back about 4 months after twins born; it's when I lost the remaining water."
"I had it too and unfortunately still do. It's been over 3 years since having my twins. I wore the braces to bed for awhile and they helped a little but were more of a pain in the butt than anything else. My doctor told me to take ibuprofen daily to help."
"Have you slept with the braces on? Wearing them during the day didn't help me, but sleeping with them on made a difference for me. Twin pregnancies can be very difficult, I was miserable throughout mine because I was always hurting from something. The babies will be worth it in the end."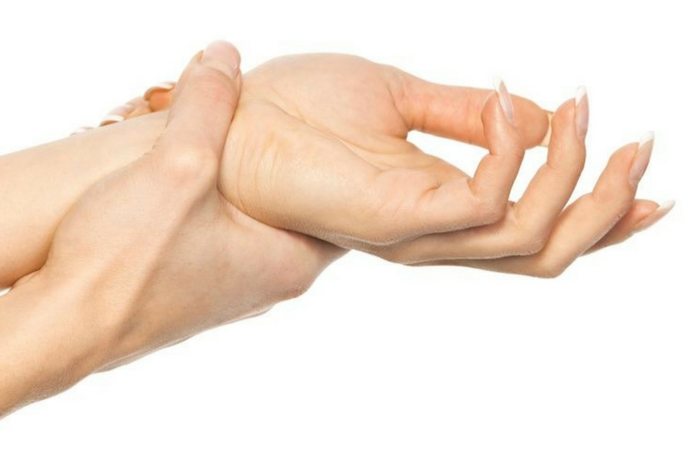 "I had the same problem and it was awful. I could not drive because I was afraid I wouldn't be able to grasp and turn the wheel properly. The good news is mine went away after they were born. I wore braces, I also did ice when it was really bad."
"Steroid shots in both wrists is what saved me. I had it done at 28 weeks and then 3 days postpartum because it was so bad I couldn't even hold my babies. I still have it and my boys are close to 2 years old but now I have to have surgery. Ask for a referral for orthopedics and someone who specifically deals with carpal tunnel. They do the shots right in the office."
"I also had it in both hands/wrists the majority of my pregnancy. I wore braces on both hands and used Aspercreme a few times a day. Hang in there. It's not easy, but mine went away almost immediately after the twins were born."
"I had it too. I could barely grasp toilet paper and I couldn't hold the dog leash. It went away before I even left the hospital after giving birth."
"This pregnancy I am seeing a chiropractor and it has helped a ton. She showed me how to have my husband do my hands too!"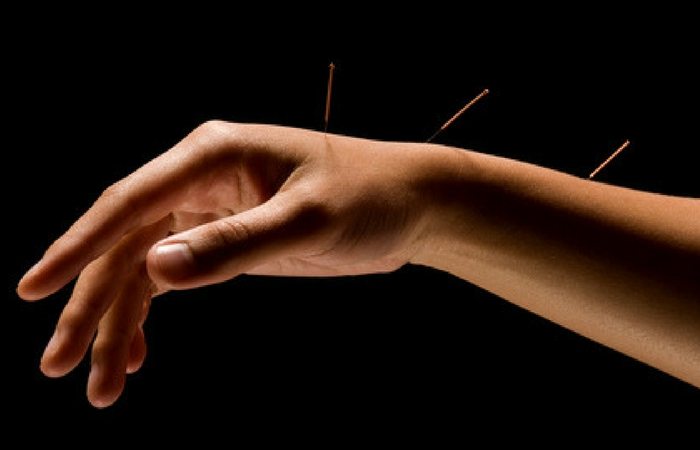 "Acupuncture helped me."
"Do you have access to a therapy pool? They are warm but not hot like a Jacuzzi. My twin pregnancy was my second also and I have arthritis in my back (previous diagnose before any pregnancies) & swimming and therapy pill saved my back during pregnancy. It helped with the swelling in my calves and feet. It was nice to bbq able to move and stretch feeling weightless in the water."
"I have found that sleeping with my hands and wrists completely flat keeps my wrists from hurting."
"I had the same thing. Unfortunately it won't go away until after you deliver. I wore the braces at night and tried to sleep with my arms elevated. Ice packs helped some. Hang in there."
"Same happened to me with my 2nd pregnancy as well, also twins and also after a singleton. I did Physical Therapy, then did some at home EVERYDAY exercises, and they helped tons!"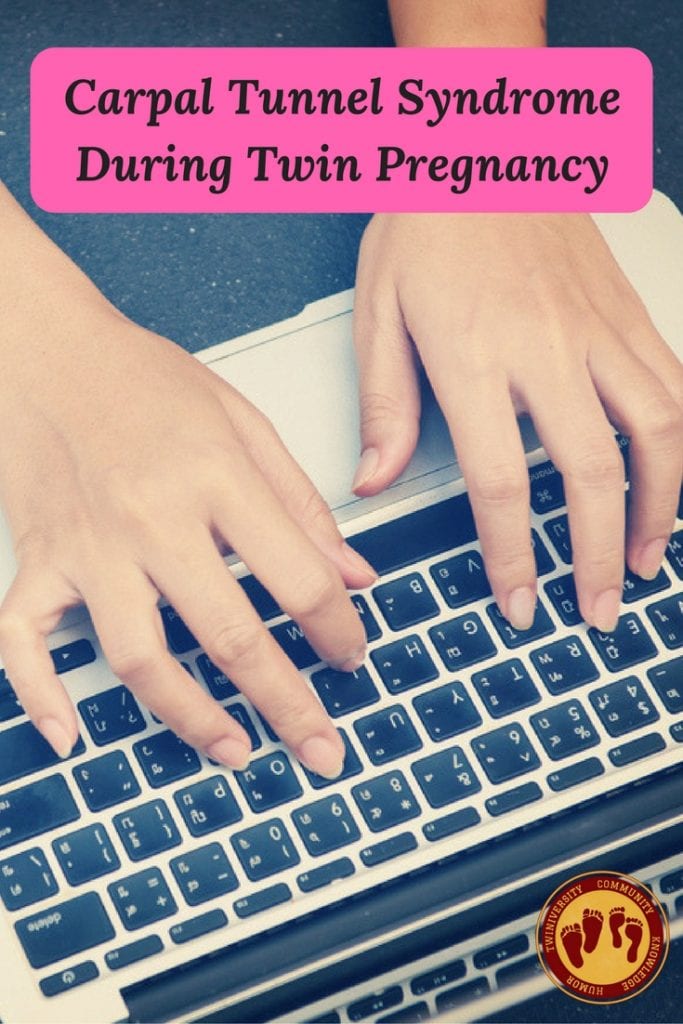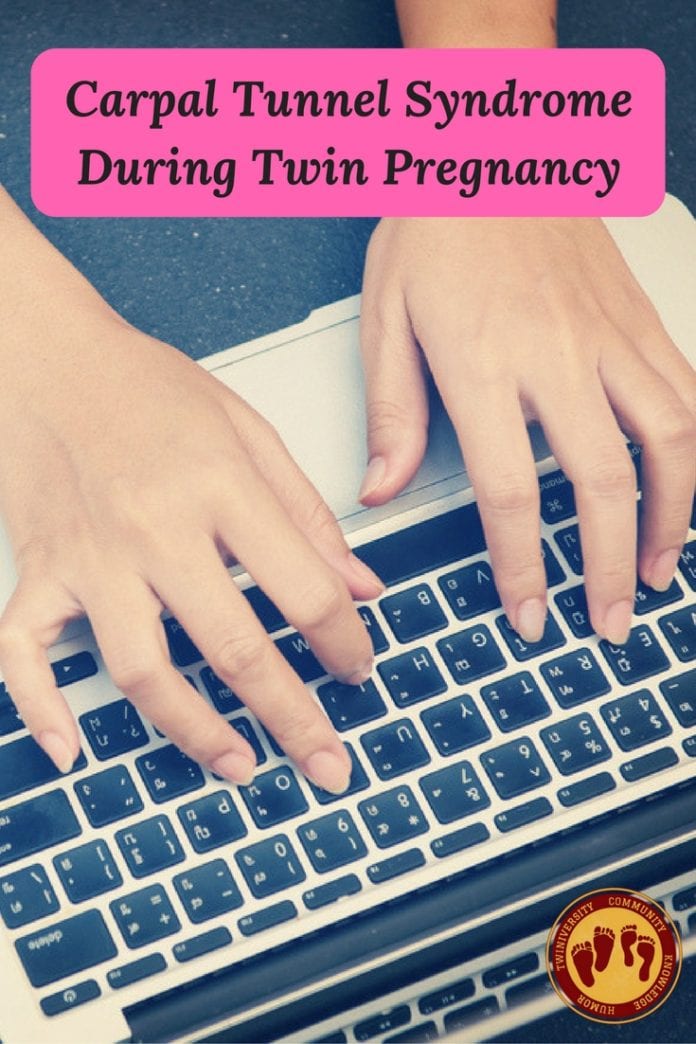 "I'm 36 weeks with twins and this has been one of the worst things for me too. I hate those hard braces, they are too uncomfortable, but I've found that compression arthritis gloves help a lot. Doesn't provide relief back to "normal" for me but it gets me to about 75% so at least basic tasks aren't as agonizing!"
"I'm 19 weeks now. I dealt with carpal tunnel a number of years ago and it resolved with Physio Therapy, Massage and night splints. I was warned that it would be 10 times worse if i ever got pregnant. So i was expecting it, just not so early (started at 12-13 weeks) and not to this extent. My hands are now numb 24/7. Ice packs help at times but not much else is helping."
All content on this Web site, including medical opinion and any other health-related information, is for informational purposes only and should not be considered to be a specific diagnosis or treatment plan for any individual situation. Use of this site and the information contained herein does not create a doctor-patient relationship. Always seek the direct advice of your own doctor in connection with any questions or issues you may have regarding your own health or the health of others.
---
Related Articles
---
Are You a New Twin Parent?
Check out Natalie Diaz's book:
"What To Do When You're Having Two
The Twin Survival Guide From Pregnancy Through the First Year"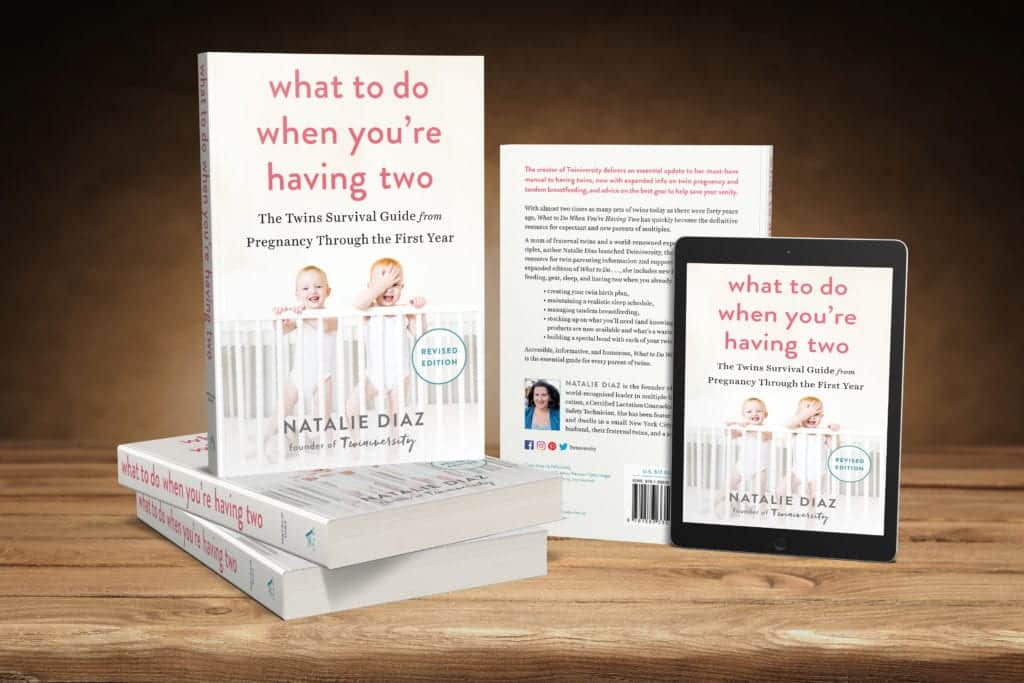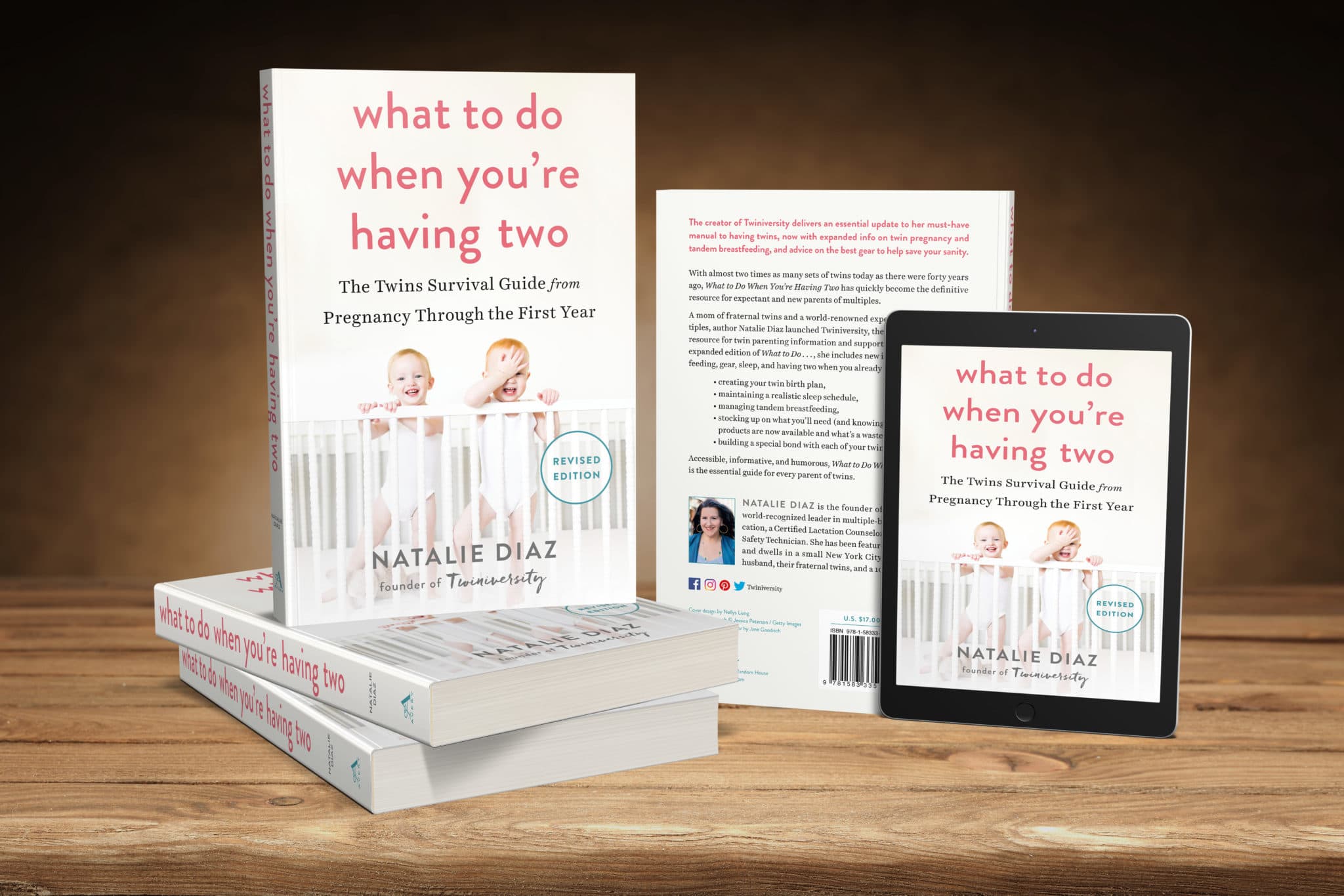 In What to Do When You're Having Two: The Twins Survival Guide from Pregnancy Through the First Year, national twins guru and founder of Twiniversity (and twin mom herself!) Natalie Diaz provides a no-holds-barred resource about life with twins, from pregnancy and birth all the way through your duo's first year of life.
---
Have you taken your expecting twins class yet? We offer a great class on demand so you can take it on your own schedule! There are so many video modules covering everything from your twins' baby registry to your first week at home with twins! Sign up today to get started before your twins arrive.
---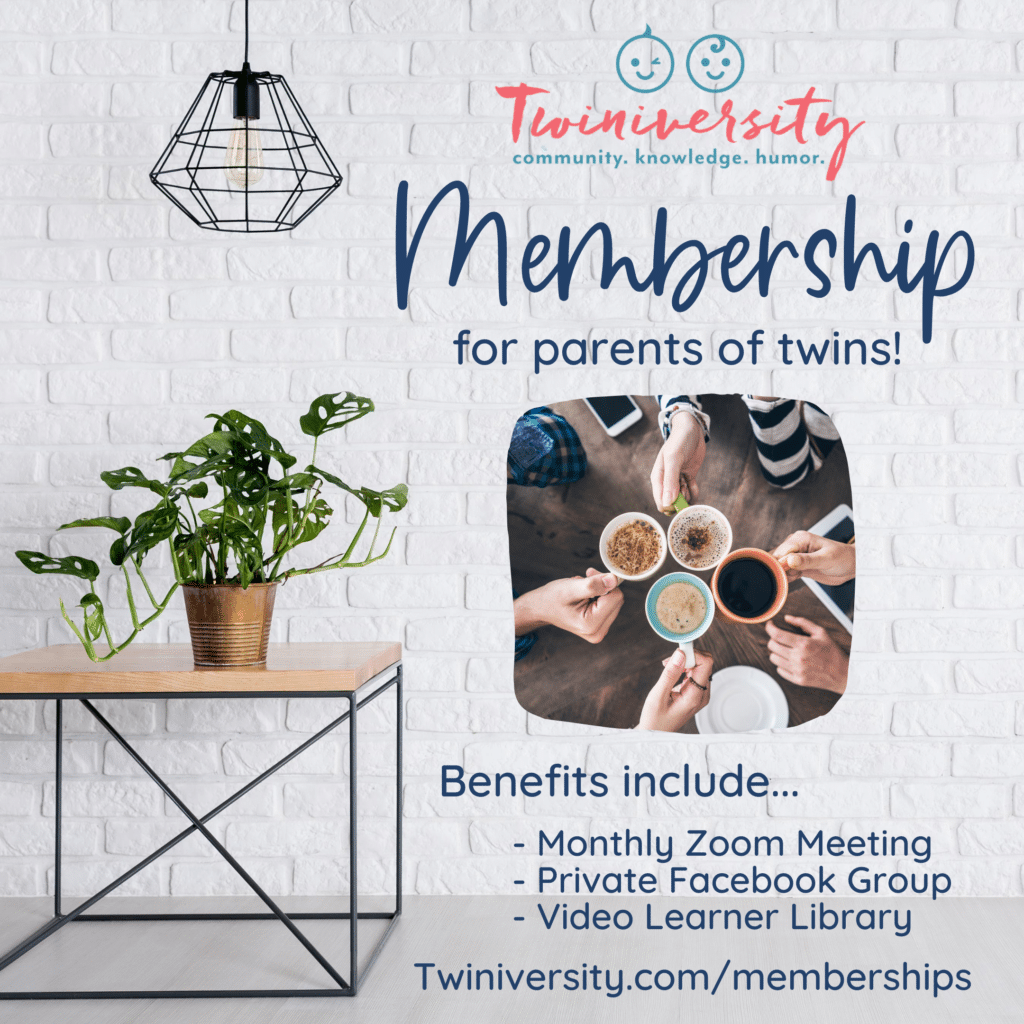 Need some twin parent friends? Get the support you need with a Twiniversity Membership. Benefits include a monthly twin parent club meeting on Zoom, access to a private Facebook group just for twin parents, and a video library of twin parenting lessons. Visit Twiniversity.com/membership to join today!
---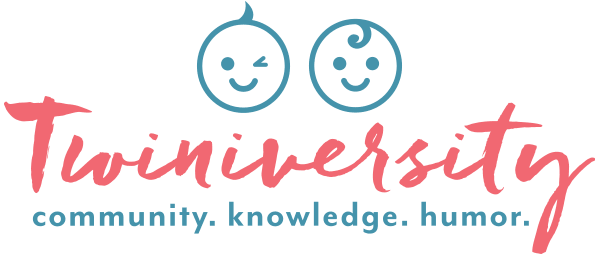 Twiniversity is the #1 source for parents of
multiples, and we are growing faster every day!
Find us all over the web:
Or contact us by email at community@twiniversity.com