Last updated on September 28th, 2021 at 01:25 pm
Nat chats with Kate Fraser, an identical twin who had identical twin girls ON HER BIRTHDAY (crazy, but true!) Kate's twins are 6 months old and she shares her birth story with Nat (which includes a vaginal delivery at 36+5 weeks before her scheduled c-section), how it's going with her girls, and what it's like to be an identical twin raising identical twins.
Twins Tale is sponsored by Zoe Strollers. Be sure to check out their awesome twin strollers here.
Do you have questions about your 6-month-old twins and their development? Check out this fantastic resource detailing 6-month-old twins here!
Got Alexa? Just say "Alexa, play the Twins Tale Podcast" to listen to the most recent episode of our podcast.
Click below to stream the podcast directly on this post, or click here to subscribe and download to your phone on iTunes. Please consider leaving us a review on Apple Podcasts to help other twin parents find us!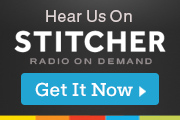 6-Month-Old Identical Twins | Identical Twin Mom Kate Fraser
---
Need more support? Start your Twiniversity Membership today here.
Kate Fraser is a new mom to identical twin girls and is also an identical twin (as the twin community knows, identical twins are not hereditary). What's even more special, Kate's twins, Estelle & Eloise, were born on Kate & her twin, Erin's, birthday! This is so special for Kate's family, but given that Estelle & Eloise were born in the middle of the COVID-19 pandemic, none of her family has met them because they live partway across the country from her and her own twin lives in another country. Postpartum, Kate had several health issues and she is opening up about those struggles with the hope of starting the conversation about how resilient mothers are. Follow Kate on Instagram and Twitter.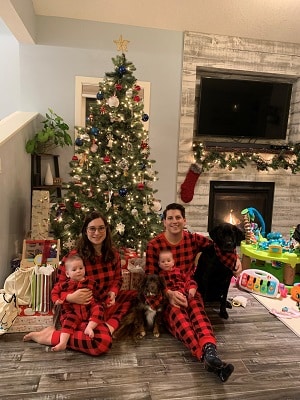 Top 3 pieces of advice for other parents of twins
1. Work as a team, you really need to work as a unit together when caring for two or more. Teamwork makes the dream work!
2. Do what works best for you and your family. Multiples are very different from singletons and so things typically work a little differently and that's okay! Embrace that you are in a unique situation.
3. Keep your twinnies on the same schedule and keep their routine/ schedule consistent.
The Complete Baby Safety Course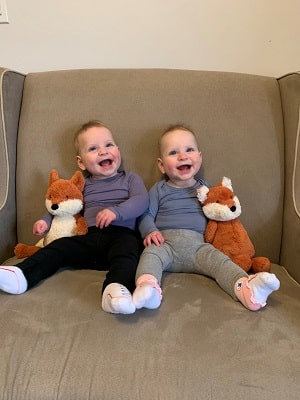 Top 3 things you wish you had done differently
1. Get help earlier for breastfeeding. There was so much I didn't know about and maybe if I had the guidance either in the hospital or shortly thereafter, perhaps my breastfeeding journey would have been much less painful for me and more of what I had planned.
2. One up, both up One down, both down. This also applies to night wakings. You may end up having to wake one baby up within half an hour or so from the first one waking from a nap, but this will help to keep them on the same schedule. We made the mistake of not feeding them both at the same time at night for the first 4-5 months with our girls. It made a big difference in keeping them in sync by feeding them at the same time at night even though that meant waking one up.
3. Find out infant medical history from mom and dad's families. This can prepare you to look out for hereditary issues like lactose intolerance, lip/tongue tie, eczema, etc. We have had issues with all three of these examples.
SUBSCRIBE
Make sure to SUBSCRIBE to A Twins Tale for more awesome stories of twins at ages and stages from birth to college, from the creators of Twiniversity.
If you liked this podcast, check out the Twiniversity Podcast with Natalie Diaz!
MEMBERSHIP
Sign up today for a Twiniversity Membership! Choose from 2 levels starting at $6.99/month to connect with other parents of twins in a monthly Zoom twin club, build your twin parenting community in our private Facebook group, and expand your twin parent knowledge with our video learner library. Click here for details.
FIRST YEAR WITH TWINS
Are your twins in their first year? Check out our free First Year with Twins resource to learn tips, advice, and ideas for getting through your first year with twins!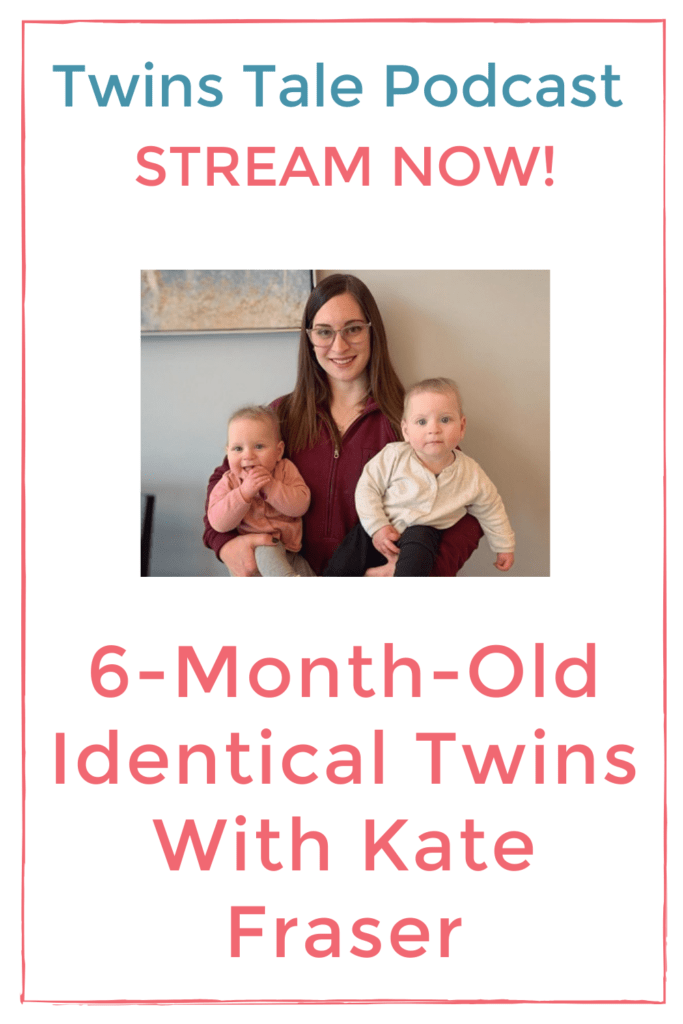 ---
Expecting twins or know someone who is? Don't miss out on our LIVE Online Expecting Twins Class
Contact Us
EMAIL community@Twiniversity.com
VISIT Twiniversity.com for tons of free twin tips!
FOLLOW us on Facebook, Instagram, Pinterest, YouTube, and Twitter.