Hey folks, listen up! We've got a great article for you today on 8 tips to comfort your sick twins, plus a giveaway from Vicks VapoRub. 10 families will take home $10 gift cards to stock up on Vicks VapoRub this cough and cold season, plus a set of kids coloring books and colored pencils to keep your sick twinnies busy while they recuperate! Just enter below for your chance to win, and make sure to stock up on plenty of Vicks VapoRub this winter. It's mom's first line of cough defense!
THIS CONTEST IS CLOSED
This is a sponsored post. All of our opinions are our own.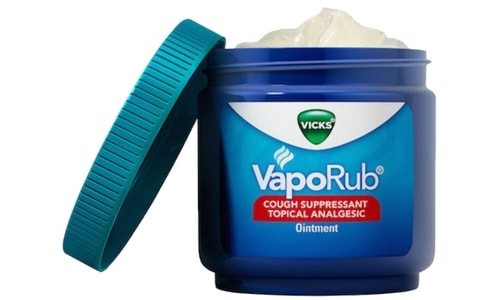 Did you know…
1. VapoRub's medicated vapors last up to 8 hours to help moms and children get cough relief so they can get rest
2. VapoRub is the #1 pediatrician recommended cough rub and is clinically proven to reduce coughs
3. VapoRub offers safe cough relief for people 2+ years of age
4. VapoRub starts working quickly so when your child has a cough, you can trust it to help bring relief
5. VapoRub provides long-lasting cough relief so your kids can sleep
---
8 Tips to Comfort Your Sick Twins
Cold and cough season is in full swing this year. It may be difficult (more like impossible) to avoid sickness at this time of year, but there is a lot you can do to help your kids get through it with fewer stress and tears. Here's 8 tips to help comfort your sick twins when they are down for the count:
1. Sleep your kids at an angle. Let gravity help clear those little noses to help them sleep better! For little ones, shove thick books under the mattress, or for older kids prop up extra pillows so they can sleep upright.
2. Use a cool mist humidifier. Humidifiers can help ease symptoms of a cold and other respiratory conditions. Run it every night when your kids are sick, and run it all day if you don't have a humidifier on your furnace. Be sure to clean your humidifier daily and change the filter according to manufacturer's instructions.
3. Pull out the Vicks products. VapoRub topical cough suppressant for kids 2 years and up, BabyRub for babies three months to two years old, Vicks humidifiers and steam inhalers, Puffs Plus with the scent of Vicks… there are so many great Vicks products to help ease your kids' symptoms and get them more rest.
4. Keep a calm house. When kids are sick they need REST to get better. Create a more soothing environment to encourage your kiddos to chill out. Choose more soothing entertainment for your kids, such as calm music and mellow TV shows. Consider rescheduling high-energy visitors to not get your kids all worked up when they should be resting. Cancel any lessons, playdates, and plans in your kids' schedule until they are clearly on the mend.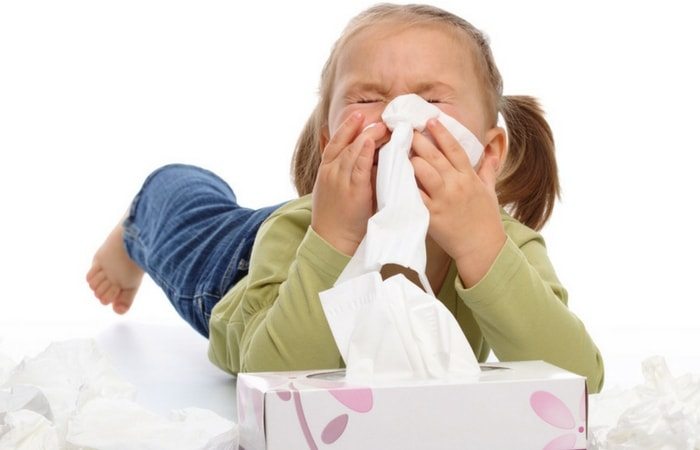 5. Tag team with your partner. Talk to your spouse about arranging equal shifts to take care of the kids so no one gets burned out. Use your downtime wisely! Balance getting things done and getting enough rest yourself.
6. Make popsicles out of your kids' favorite juice. Apple juice, fruit punch, orange juice – these all make great popsicles at a fraction of the cost of the store-bought ones, plus you know your kids will like them, AND it keeps them hydrated! Mix in electrolyte-rich drinks for an extra boost of hydration.
7. Plan extra-long bath times. This will help to open up your twinnies' sinuses before bedtime and relax their aching muscles. Add aromatherapy to the bath time ritual to help calm their little bodies.
8. Break into the "new toy closet". Don't let your kids open up all their toys at once from the holidays and birthdays. Keep a stock of extra toys, coloring books, crayons, and puzzles hidden in the house to pull out when they are sick. This will help break up the monotony of the day and make the time pass faster.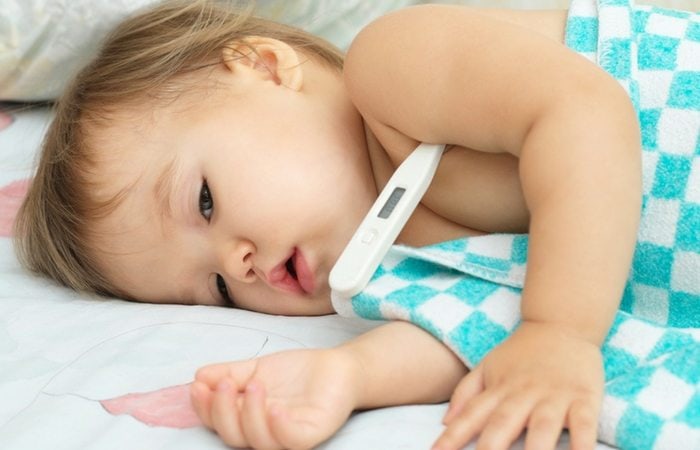 Comforting your twins through sickness is exhausting and stressful, but keep in mind that sometimes the best thing you can do is cuddle up next to them, hold them close, and remind them that this won't last forever — and remind yourself of that too! Take it a day, an hour, a minute at a time, and remember this too shall pass.
---
Related Articles
5 Tips to Get Kids Through Cough and Cold Season
When Cold Season Strikes: Caring for Two Sick Babies
Keeping Kids Busy When The Weather Outside is Fightful
---
THIS CONTEST IS CLOSED
Sweepstakes Terms & Conditions