Last updated on November 10th, 2023 at 10:44 am
Winter is coming… and so is the dry air for most parts of the United States, especially when your furnace kicks on. Time to pull out the good ol' humidifier! Is it time for a new one, or even just a second one (this is one of those items you should have two of when you have twins)? Check out our list of the best humidifiers for baby and beyond!
All content on this website, including medical opinions and any other health-related information, is for informational purposes only and should not be considered to be a specific diagnosis or treatment plan for any individual situation. Use of this site and the information contained herein does not create a doctor-patient relationship. Always seek the direct advice of your own doctor in connection with any questions or issues you may have regarding your own health or the health of others.
Humidifiers are an invaluable tool during those dry winter months. By increasing the moisture in the air, humidifiers can help with dry skin, sore throats, allergies, and asthma. My twin B has eczema, and adding a humidifier has helped his skin from breaking out into itchy, red spots. They also help reduce static electricity and keep furniture and electronics from drying out (WHAT!?!) Knowing all this, what's the best humidifier for baby versus the best humidifier for the whole house? Do you want cool air or warm air?
When our twins were infants, we started with one version and then upgraded to something bigger when they were a little older. We also added a home humidifier that is attached to the furnace and thermostat.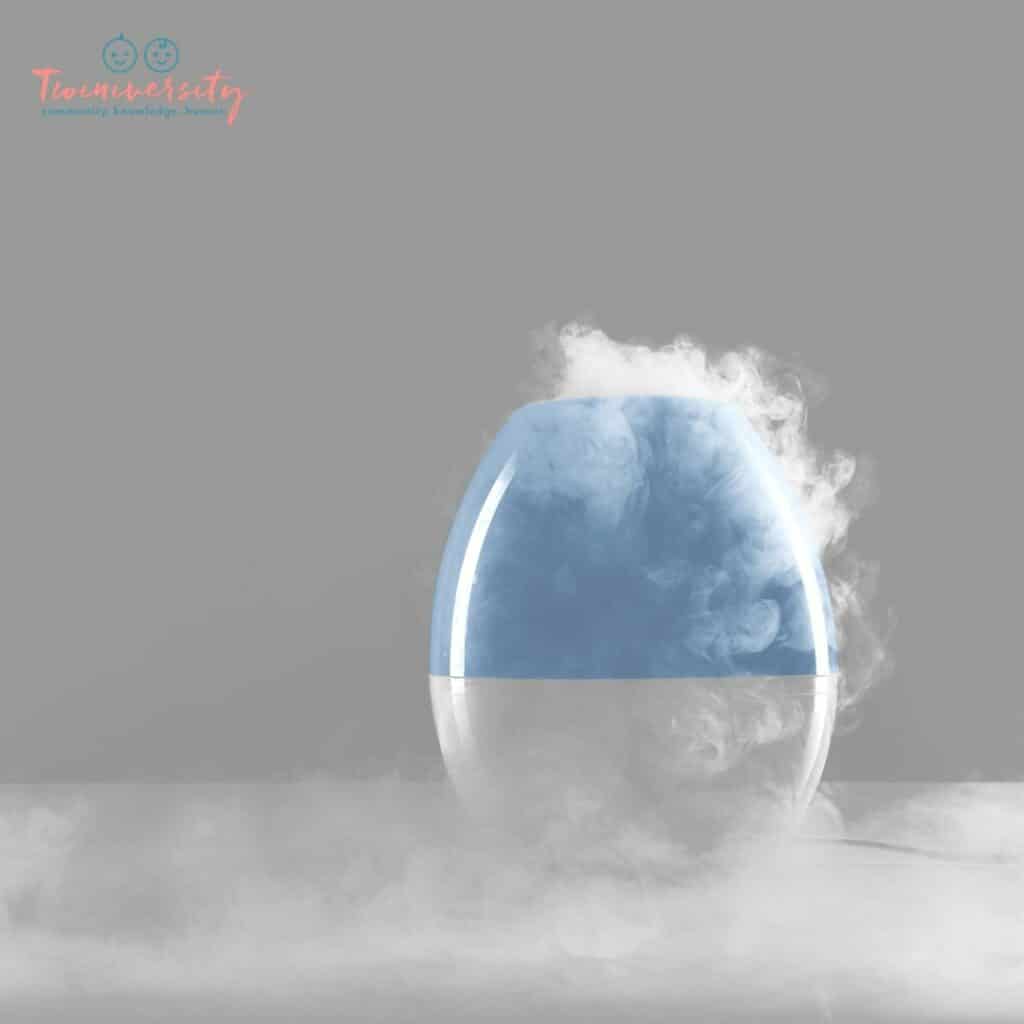 When shopping for a humidifier, there are a few things to consider. First, the size of the space you need to cover. A small bedroom or nursery may only require a personal humidifier, while larger rooms will need something bigger with more coverage. Second, decide if you want a cool mist or warm mist humidifier (or both). Third, decide what type of humidifier you want. Ultrasonic (which creates a mist from a vibrating metal diaphragm) and evaporative (which uses a fan to blow air through a soaked wick filter) are the two main types. Each has its own benefits, so consider which one will work best for your needs.
Size of Humidifier
When choosing the right size of humidifier for your family, you should consider the size of your home and the number of people who will be using it.
Personal Humidifier
When it comes to buying a personal humidifier, size is an important factor to consider. Generally speaking, the larger the room or space you're trying to humidify, the larger the unit you should buy. For a single room or office, a basic small-sized portable humidifier may suffice. However, if you're hoping to humidify more than one room or an entire home, then you may want to look into larger-sized models.
Furnace Humidifiers
Furnace humidifiers attach to your home's HVAC equipment. This option is pricier than the portable ones listed below, but if you have the budget and would prefer to have moisture pumped into the entire house, maybe this is the option for you. Talk to your local HVAC Tech about adding this to your furnace.
Cool Mist Humidifier vs Warm Mist Humidifier
There are benefits for both types of humidifiers. Both offer the benefits of moisture in the room.
Cool Mist
Disperses a cool mist
Safer for children
More energy efficient
Cover a larger space
Not ideal in colder weather
Warm Mist
Boils the water before dispersing into the air
Healthier: boiling kills off water-born bacteria and mold
Less safe for children: boiling water + kids = accident
Better for smaller spaces
Best for cold weather use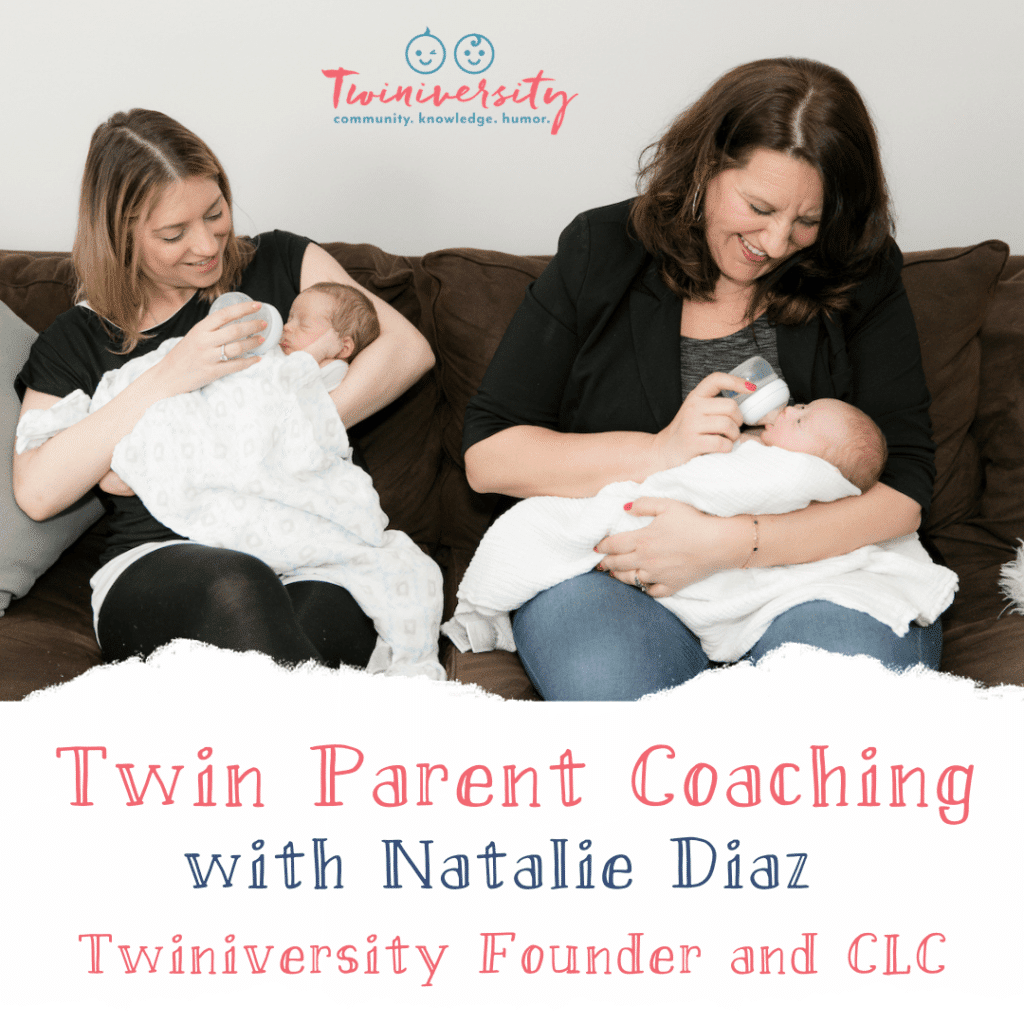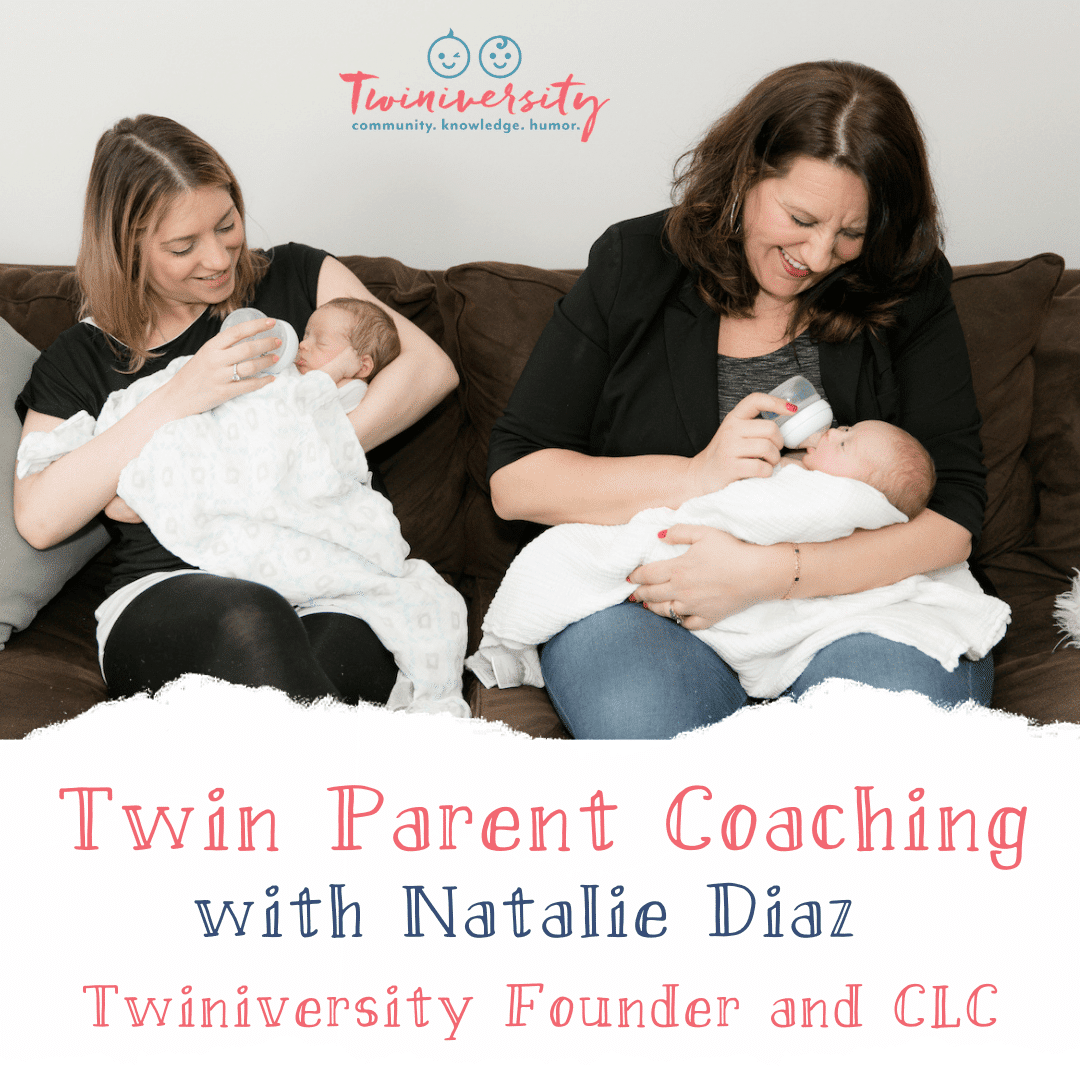 Have you taken your expecting twins class yet? We offer a great class on demand so you can take it on your own schedule! There are so many video modules covering everything from your twins' baby registry to your first week at home with twins!
Sign up today to get started before your twins arrive.
Ultrasonic Humidifier or Evaporative Humidifier
The two main types of humidifiers are ultrasonic and evaporative. Each has its own unique benefits and drawbacks that should be weighed carefully before selecting the right one for your home.
Ultrasonic Humidifier
Ultrasonic humidifiers use high-frequency sound vibrations to turn water into a fine mist that is dispersed into the air. They are usually quieter than evaporative models, and they are also more energy-efficient. However, because they rely on an ultrasonic element to disperse the mist, they may require more maintenance than other types of humidifiers.
Pros: Ultrasonic is easy to use, easy to clean, and you don't have a filter to change. It also is very quiet.
Cons: Their mechanism to disperse water can also disperse minerals and contaminates. Need to clean very frequently or the benefits of having a humidifier go right out the window cause you're allowing bacteria to be dispersed. Bacteria love moist environments.
Because Ultrasonic humidifiers don't have a filter, the EPA recommends using distilled water in ultrasonic humidifiers and cleaning it thoroughly and regularly (around every 3 days).
Evaporative Humidifier
Evaporative humidifiers use a fan to draw in air, which then passes through a damp pad or wick. The air picks up moisture from the pad and disperses it into the room. These models are more affordable than ultrasonic humidifiers and require less maintenance, but they can be noisier and may not be as energy-efficient.
Pros: The filter inside does reduce the mineral dust released.
Cons: Although the filter is great in reducing the mineral dust released from the water, you'll need to change the filter regularly (around 1-3 months, depending on usage and manufacturer). The built-in fan can also be loud. Even with its filter, you'll need to clean evaporative filters regularly.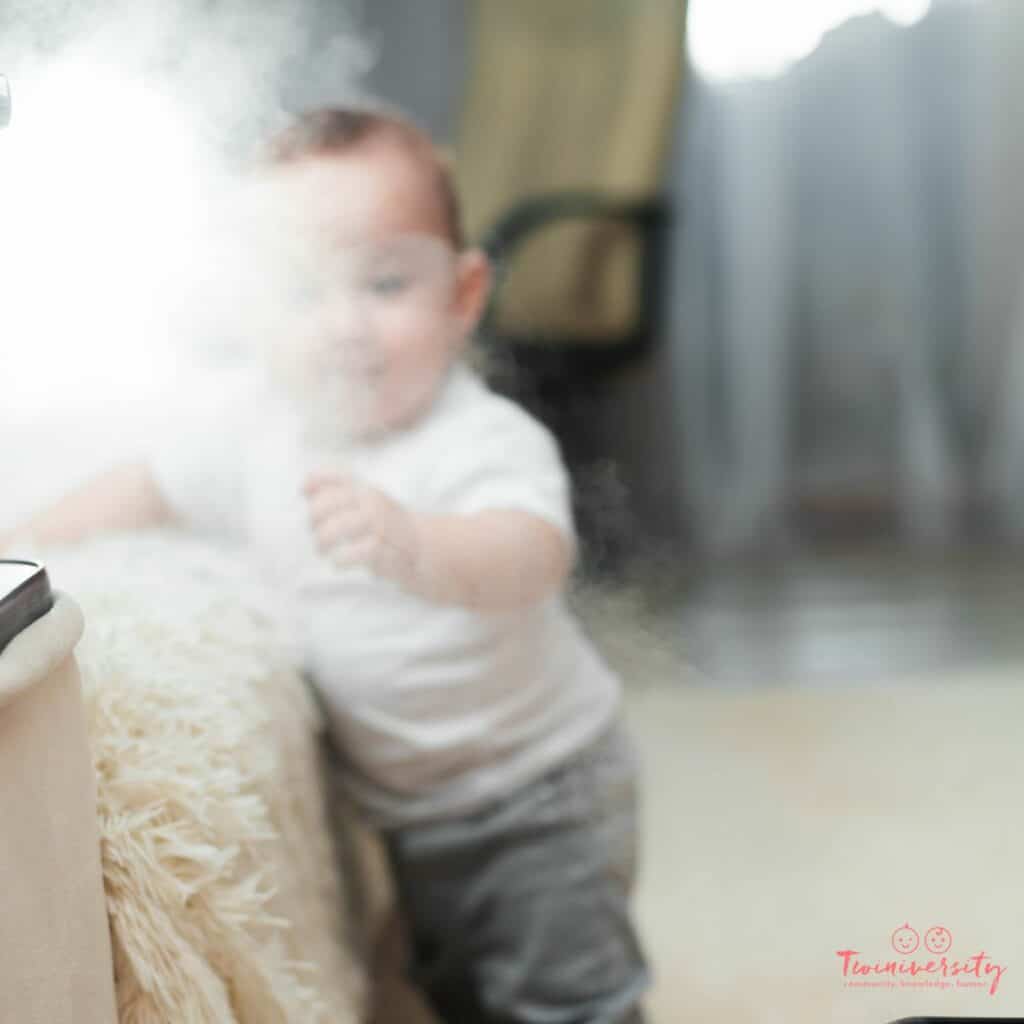 What Is the Best Water to Use in a Humidifier?
There are several options when it comes to the type of water you can use in a humidifier. The best water to use is clean, filtered water because it will help prevent minerals and other contaminants from accumulating in the reservoir or filter of the device. This is especially important if you plan on using the humidifier for extended periods of time.
Distilled water, which has been purified and had its impurities removed, is also a good choice for humidifiers. However, it can be expensive and may need to be purchased from a store. Tap water should be avoided because it contains minerals, chemicals, and other contaminants that can build up in the device over time. If you choose to use tap water, make sure you clean your humidifier often to prevent these substances from accumulating.
Deciding on a Humidifier for Your Babies
Ask yourself, why are you getting this for your baby? Is it because your twins have eczema? Or is it cause they're experiencing a nasty cold, and you want to help with their cough and congestion? Humidifiers are great to combat all of the above: dry skin, congestion, and cough. Especially for infants and babies. There's not much you can offer pharmaceutically to help with congestion and cough.
Our pediatrician told us to add a humidifier to our twin's room when Carter kept waking up from a nasty cough last winter. This goes right in line with what the American Academy of Pediatrics says about caring for your child's cold. I honestly thought that warm mist humidifiers (aka Vaporizers) would be better for cold winter months and cold symptoms, but according to the FDA, "A cool mist humidifier helps nasal passages shrink and allows easier breathing. Warm mist humidifiers can cause nasal passages to swell and make breathing more difficult." Is it just me, or is that mindblowing? I really thought a warm mist humidifier was better!
Now that we've run through the different types of humidifiers, the benefits of each (and the cons), and the purpose of the humidifier, let's see what came up as the best humidifier for baby.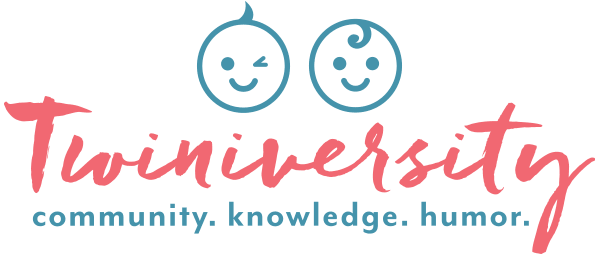 Twiniversity is the #1 source for parents of
multiples, and we are growing faster every day!
Find us all over the web:
Or contact us by email at community@twiniversity.com
Best Humidifiers for Baby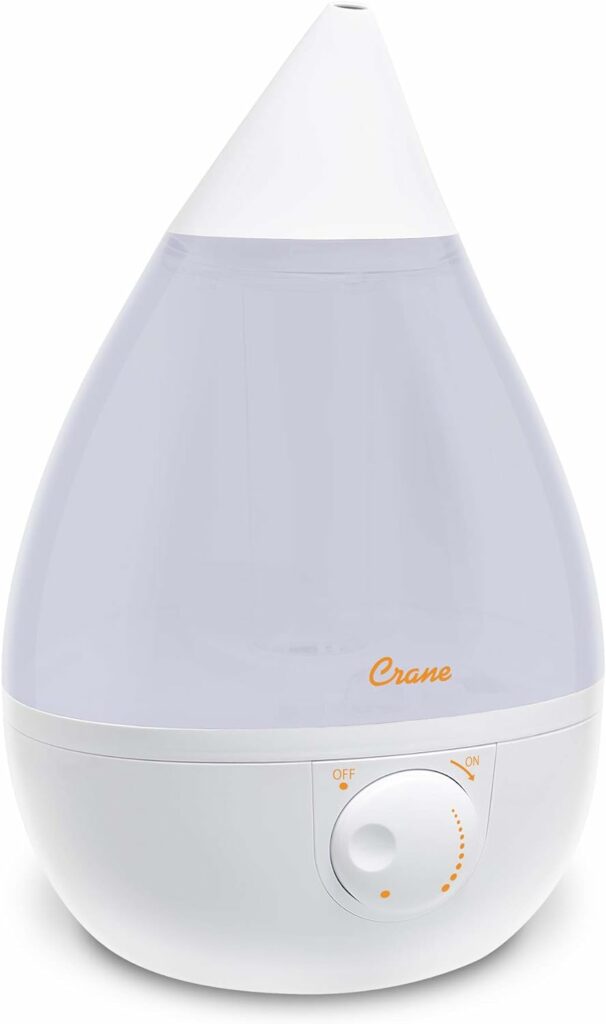 Holds 1 gallon of water; can also be used in larger rooms like living rooms
24-hour run time
Coverage up to 500 square feet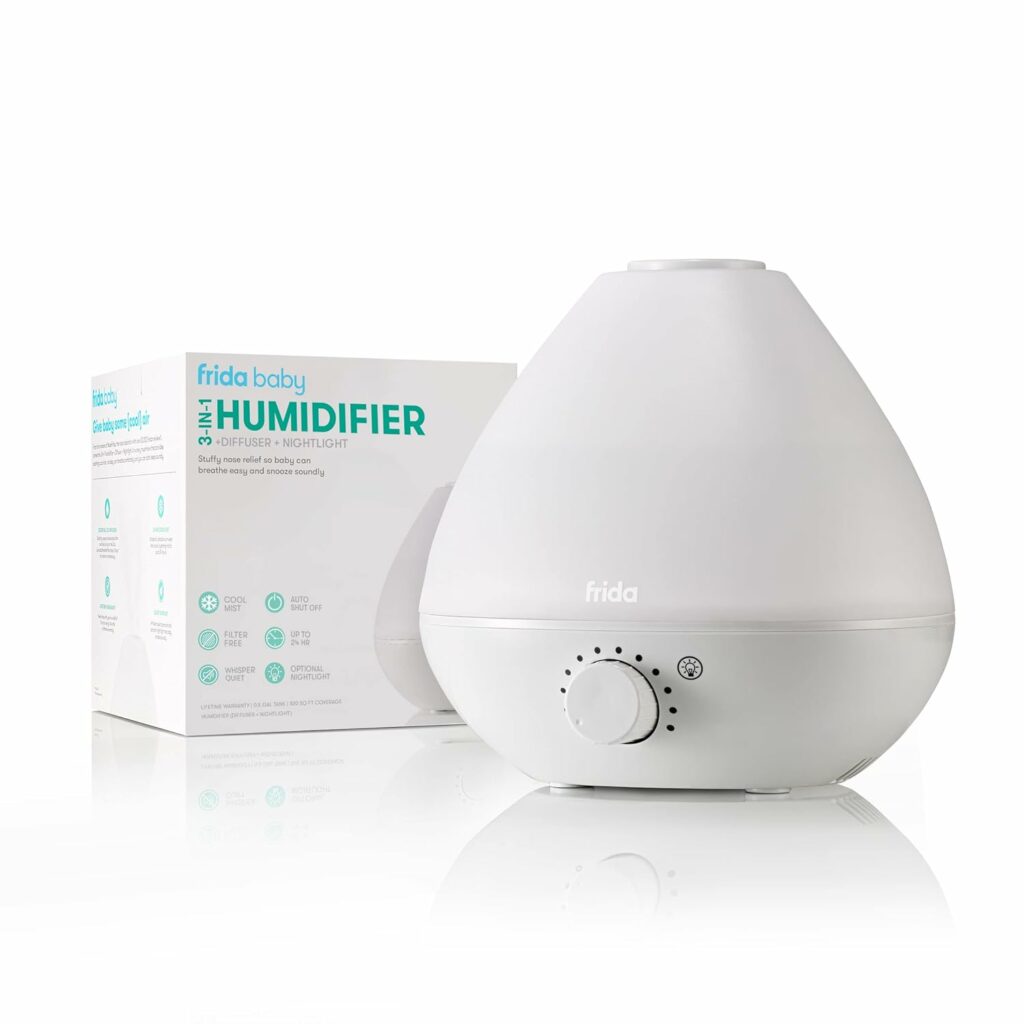 Features a Nightlight
24-hour run time
Coverage up to 320 square feet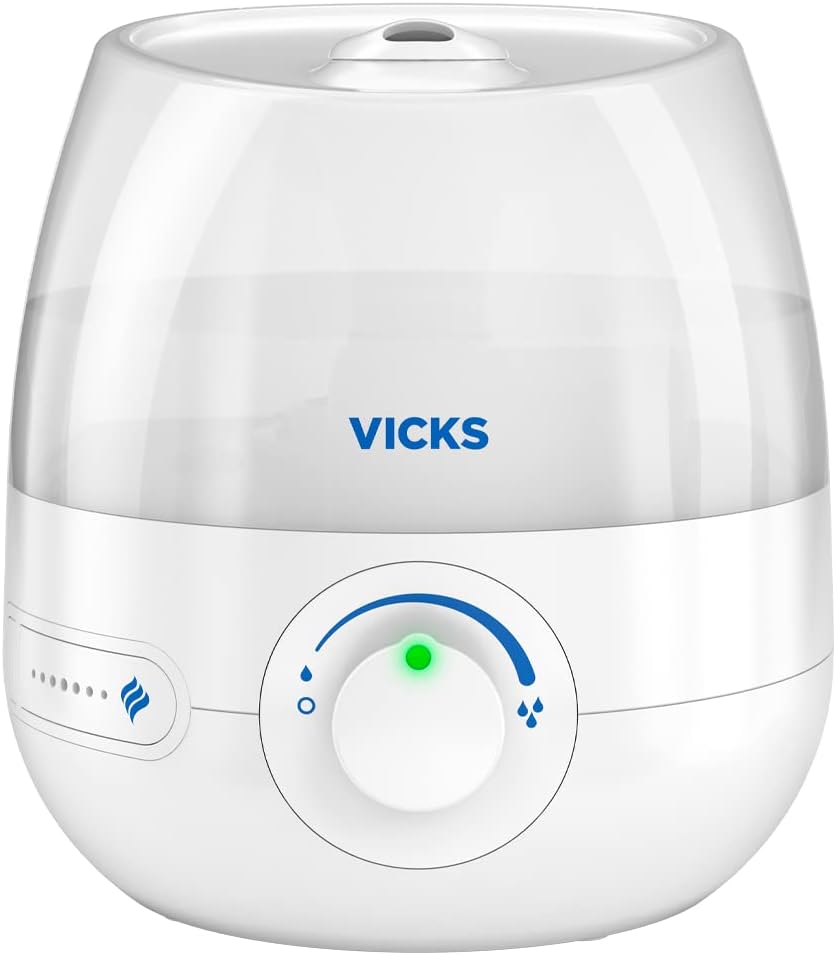 Compact Design
20-hour run time (on the lowest setting)
Coverage up to 250 square feet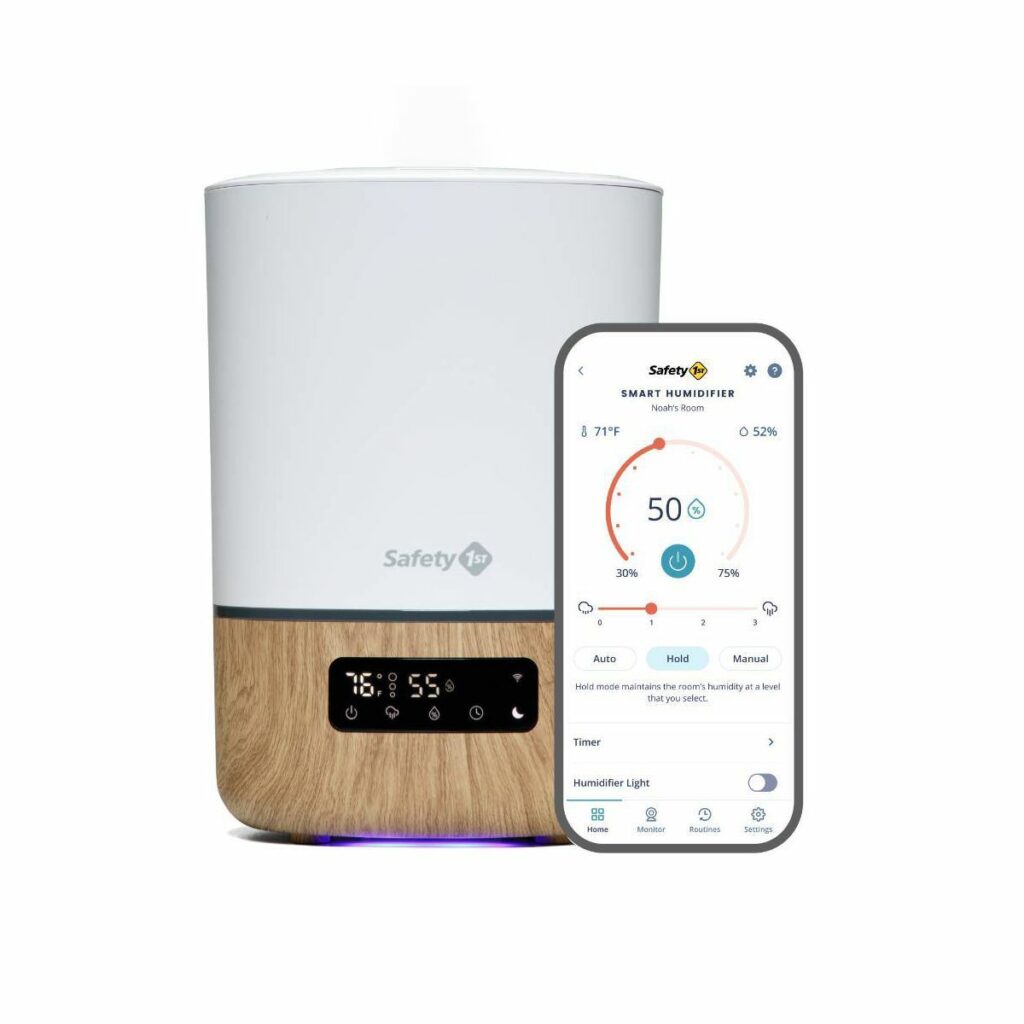 Control settings on your mobile device
24-hour run time
Coverage up to 500 square feet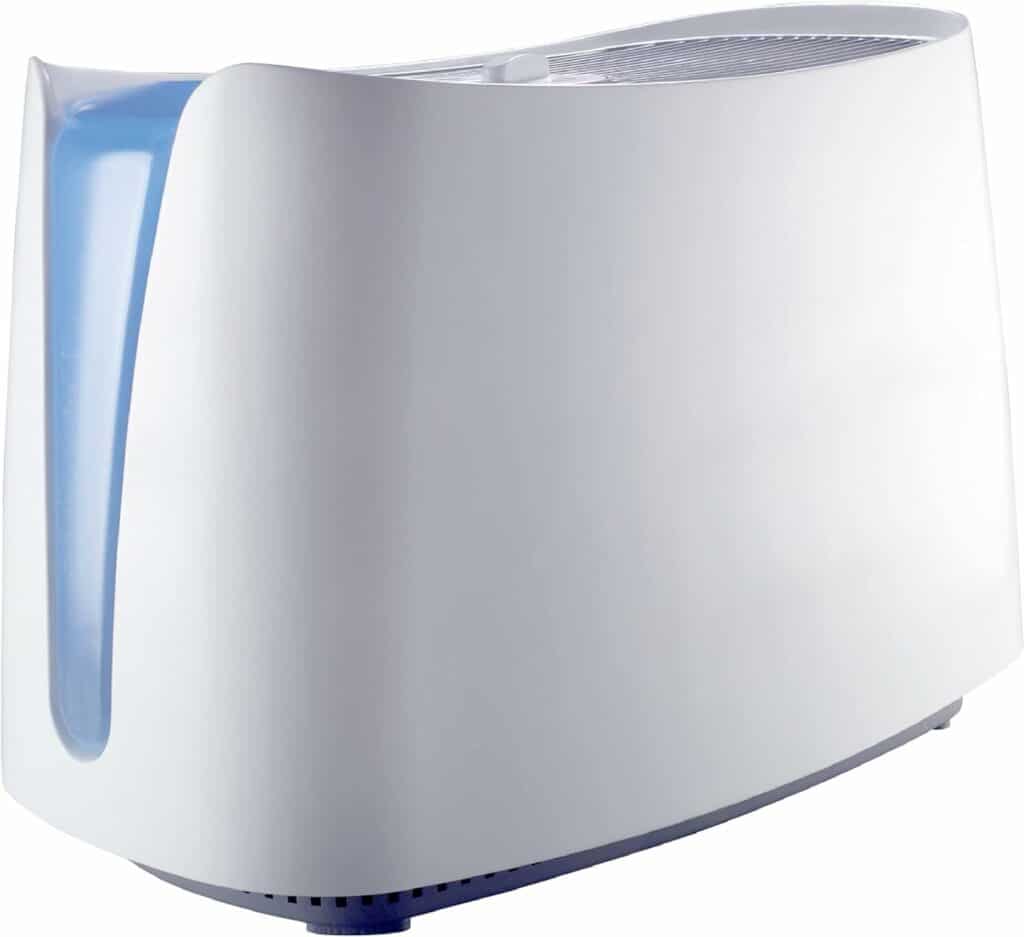 The tank can be thrown into the dishwasher for cleaning!
24-hour run time
Coverage up to 400 square feet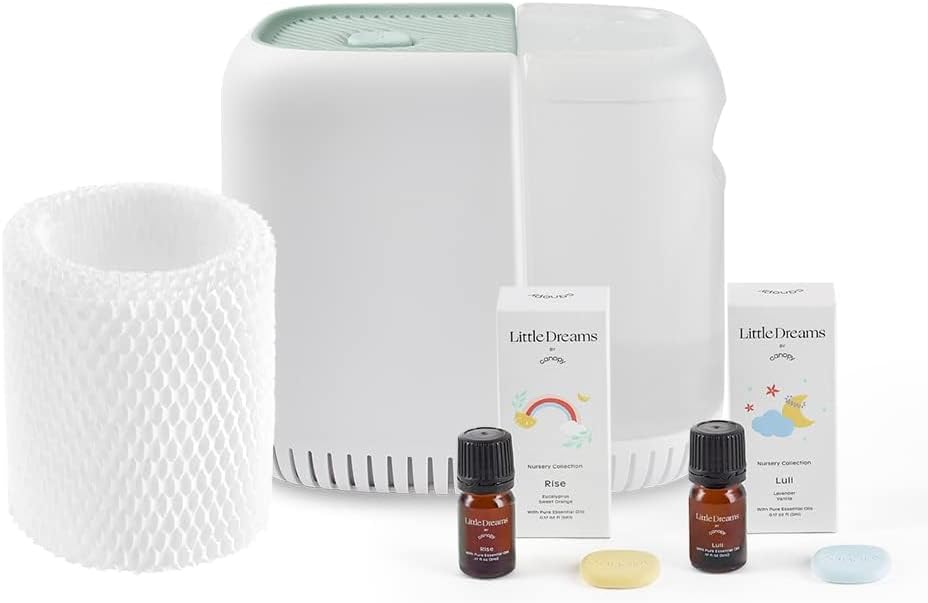 The Tank is dishwasher-safe for cleaning! Features built-in sensors to keep humidity consistent. This brand also offers a filter subscription plan.
36-hour run time
Coverage up to 500square feet
Humidifiers for the Whole House
If you don't have in budget to attach a humidifier to your furnace or you live in a space where the heating is centralized to the building, Best Products Review has a list of portable humidifiers that are large enough to add moisture to your home.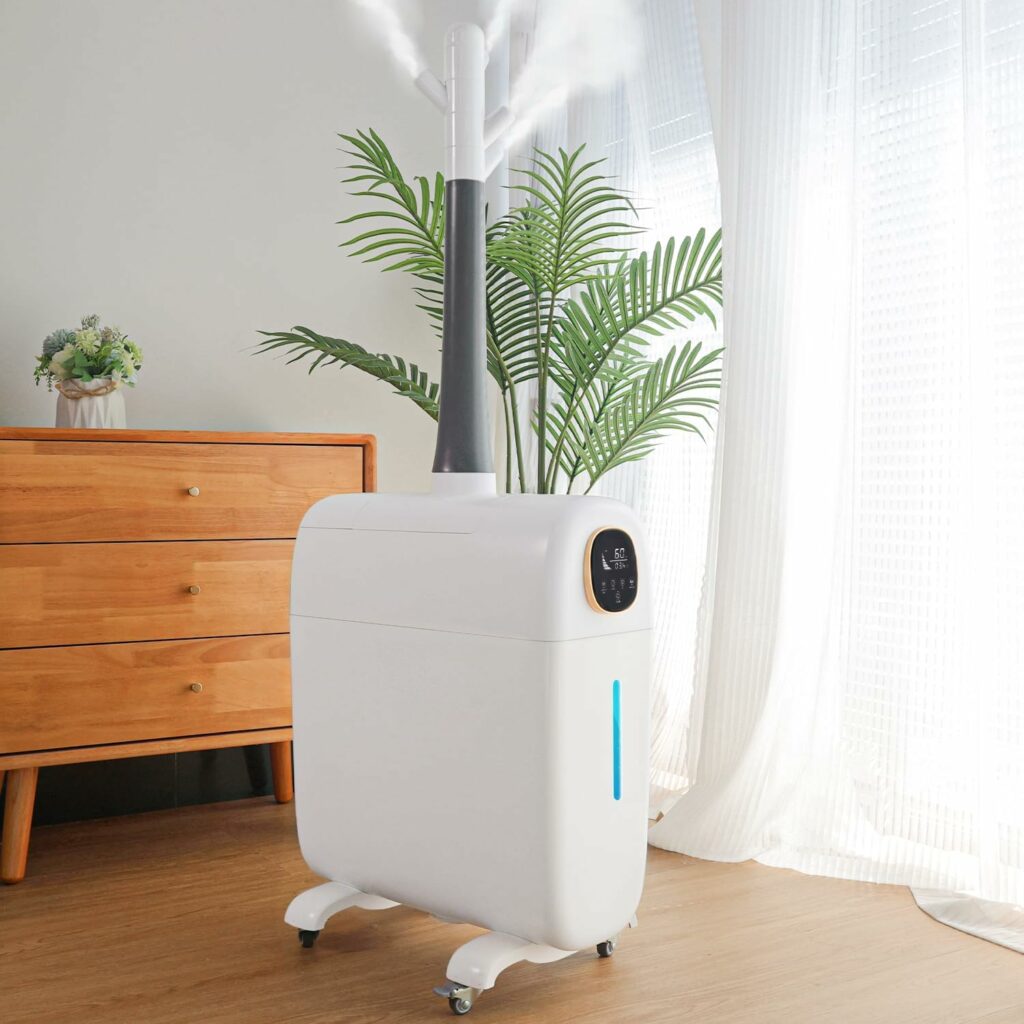 Easy to clean
36-hour run time
Coverage up to 3,000 square feet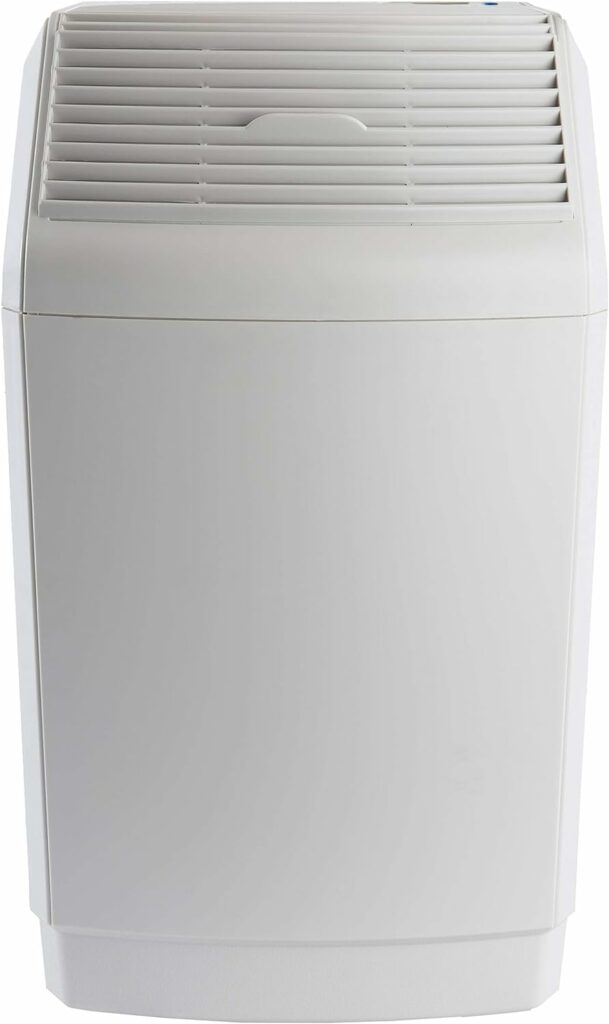 Features a check filter indicator
6 Hour run time
Coverage up to 2,700 square feet
Dual Mist Humidifiers
If you want both the benefits of a warm mist and a cool mist but don't want double the number of humidifiers, consider a humidifier that does both.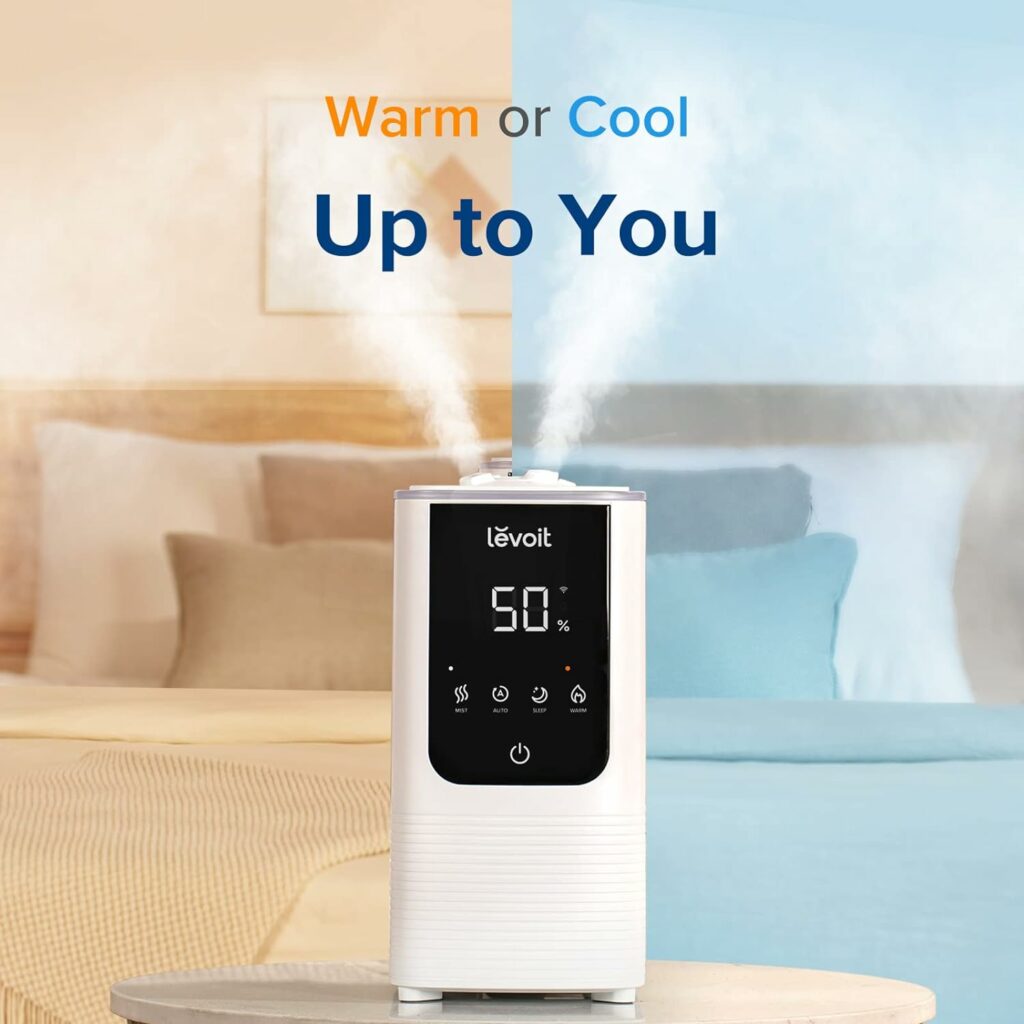 Control manually or through the Levoit App
50 hour run time
Coverage up to 753 square feet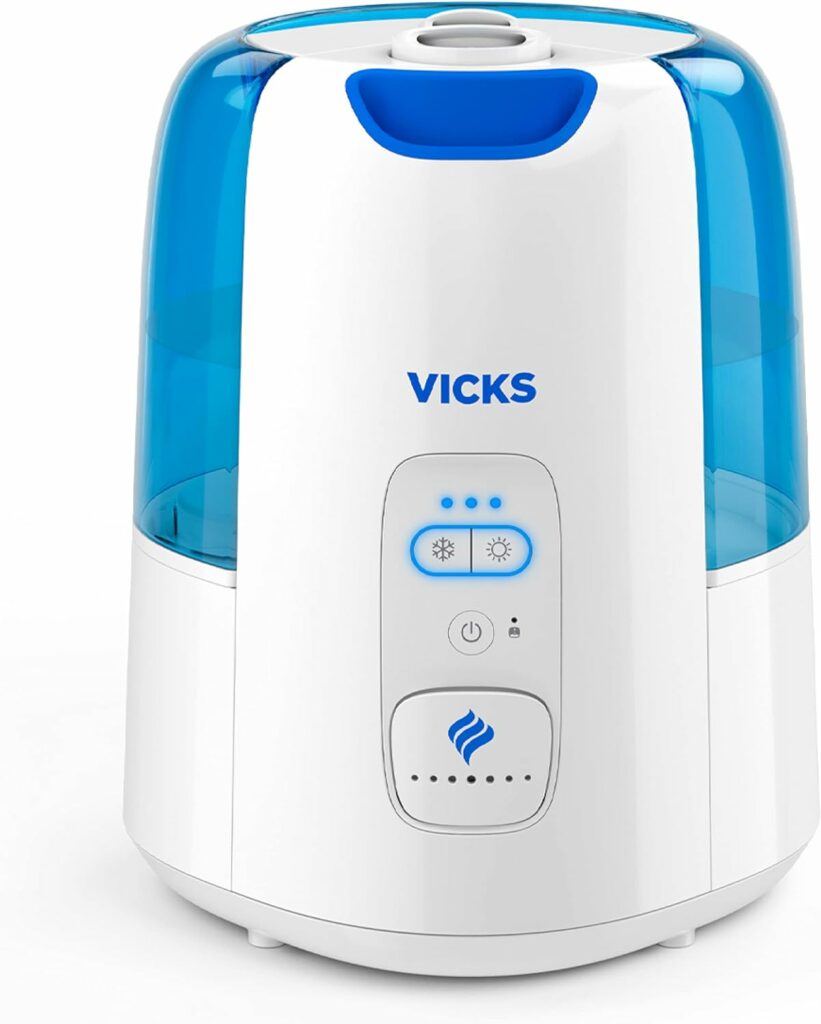 Cool Mist & Warm Steam Options
Filter Free
Use With Essential Oils
Up to 40 Hour Runtime
Benefits of a Humidifier for Baby
Using a humidifier in the home can provide many benefits for babies. A humidifier helps to keep air moist, which is beneficial for infants because it helps them sleep better and breathe easier. It also helps to reduce the risk of common illnesses such as colds and flu, as well as more serious respiratory conditions like asthma. Having a properly humidified environment can help babies to have clearer nasal passages and less congestion.
According to the American Academy of Pediatrics, cool mist humidifiers are the safest type of humidifier for use in a baby's room. Ultrasonic humidifiers are also safe, but they can create mold if not cleaned regularly. It is important to make sure that any water placed in a humidifier is sterile or distilled, as regular tap water may contain impurities that can cause health problems. A humidifier can also be beneficial for people of all ages, not just babies, as it helps to soothe dry skin and alleviate allergy symptoms.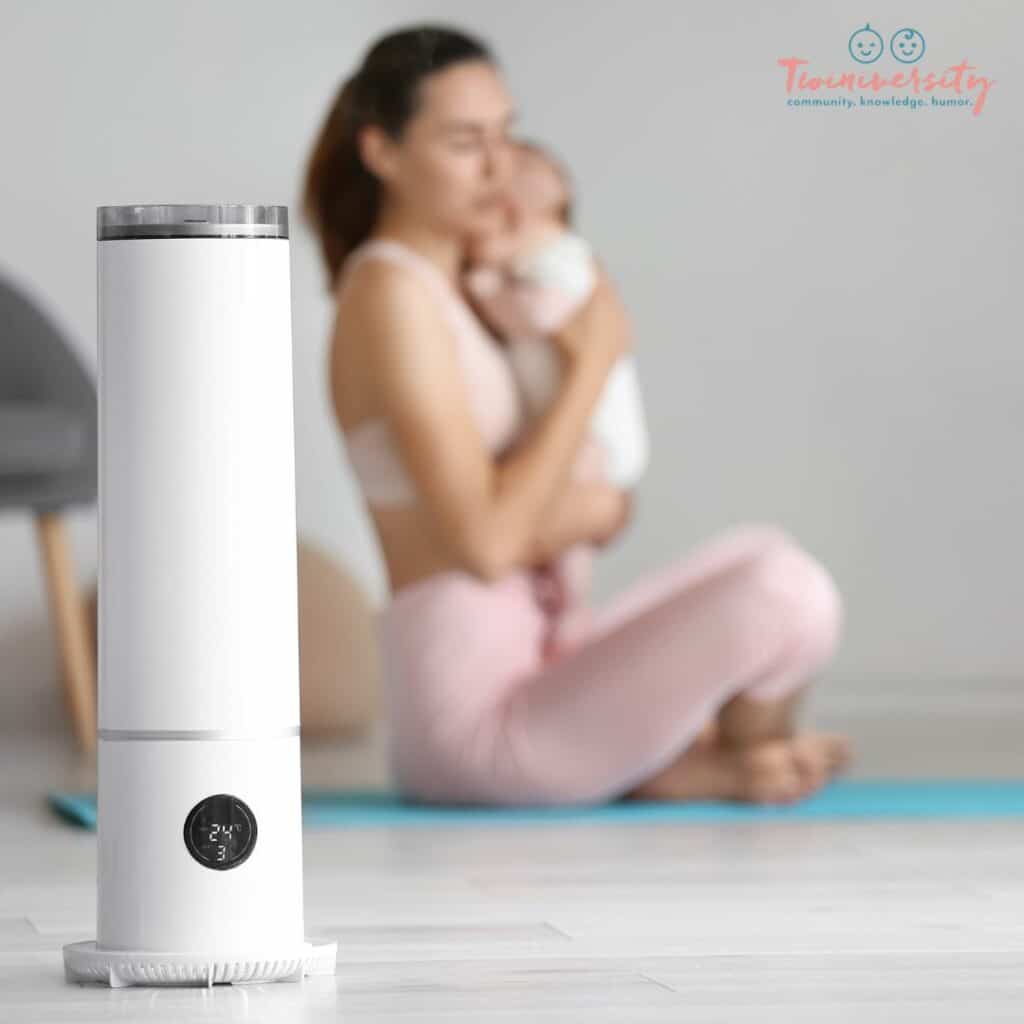 There are so many options out there, is your head spinning yet? My family has gone through our share of cool-mist humidifier and warm vaporizer trials. We didn't think about the size of the room or the functionality when buying a humidifier, but we soon learned! We just got a Levoit Humidifier, and we are loving it. The Levoit offers an app to adjust the temperature, and with built-in sensors, it'll auto shut off when the moisture in the room is reached. Learn from our trial and error and start your humidifier purchasing journey by asking a few key questions:
How big is the space you are trying to add moisture in? (Measure, don't guess)
Is the humidifier for baby or the entire household?
What's the purpose for the extra moisture? Cold? Cough? Skin issues?
Hopefully, these questions help in narrowing down the best humidifier for baby and beyond!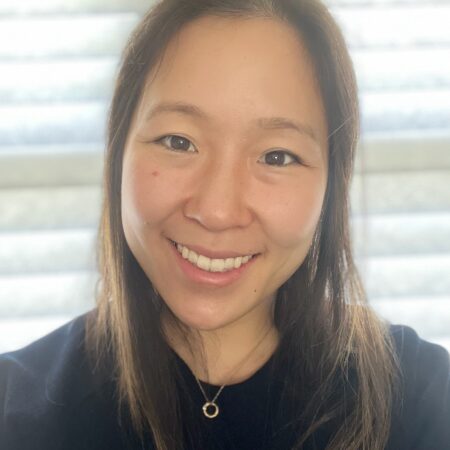 Stephanie Miller is the proud mom of twin cyclones Zach and Carter (20-month-old). Every day in the Miller house, you'll find rooms turned over, floors covered in bits of Lego and puzzle pieces (mind your step), and the sound of "Brown Bear Brown Bear" read over and over, and over again. You'll typically find her being used as the seat to reading time for the two bookworms, covered in bubble solution as they try to excel in their Bubble Wand skills, or being the voice to command Alexa for their favorite tunes. She and her husband are working on their traveling skills cause she can't wait to show them the amazing world that is out there for them.
Affiliate Disclosure: This post contains affiliate links. If you click on an affiliate link and decide to buy a product, Twiniversity gets a percentage of the sale, at no cost to you. This allows us to keep Twiniversity.com free for our community. Thank you for supporting us!
Latest Twiniversity Articles