Last updated on August 11th, 2023 at 09:03 pm
Anticipating an approaching birth of twins is both exciting and anxiety laden. There are so many details to consider with the birth of a child, and when are you having multiples, the details can be more than double. As you are researching car seats, planning the nursery and stockpiling diapers, you may find yourself daydreaming about your own personal D-day, Delivery Day. Many parents take comfort in creating a birth plan, or written goals or preferences they have regarding their babies' births. Birth plans can be great tools or they can become a rigid prison of unmet expectations. As a mother of eight children (including one set of twins) and with 18+ years of work experience as a Labor and Delivery nurse, here are my observations on birth plans.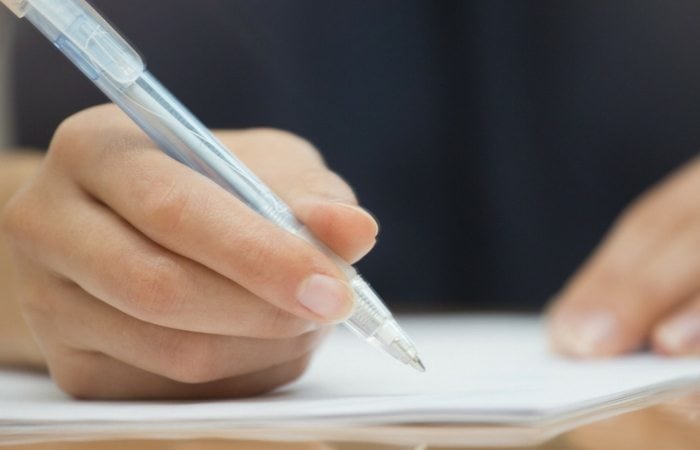 Birth plans should be like the Constitution
The United States Constitution was written to be a "living document" that could be adapted and changed to meet the growing nation's needs. Our forefathers knew that they couldn't possibly foresee all of the issues that would face the nation as time passed, so they devised a method of amending the Constitution in order to keep it vital and relevant as things changed. Your birth plan should be the same. Decide what your key goals or most important desires are, but be willing to adapt as circumstances change. The birth of twins will likely be a brand new set of circumstances for you. Even if you have had other children before, having more than one baby is a very unique circumstance. Things can change quickly and you can't always know how you will cope or respond, so give yourself permission to adapt.
Birth is like a vacation…um, what?
Stay with me on this one. When you are planning a vacation, you do a lot of research. You explore your options for destinations. You plan your route. Then, finally, it's time to go on the long awaited trip. Things you didn't plan for inevitably start to occur. Road construction. Car problems. The hotel or flight is overbooked. The view isn't what you expected. Your neighbors are noisy. In spite of all your effort and planning, your itinerary gets changed. And yet, you somehow arrive at your destination and (usually) still enjoy your vacation. So how is this like birth? In spite of all your research and planning, pregnancies, labor and delivery and births themselves…these things can be unpredictable. Your birth plan can be empowering in these circumstances if you have explored the possibilities and don't feel blindsided by them. But if you have mentally locked yourself into "Plan A or bust", your birth plan can feel like a prison that keeps you feeling either unfulfilled or terrified as "Plan B" presents itself uninvited.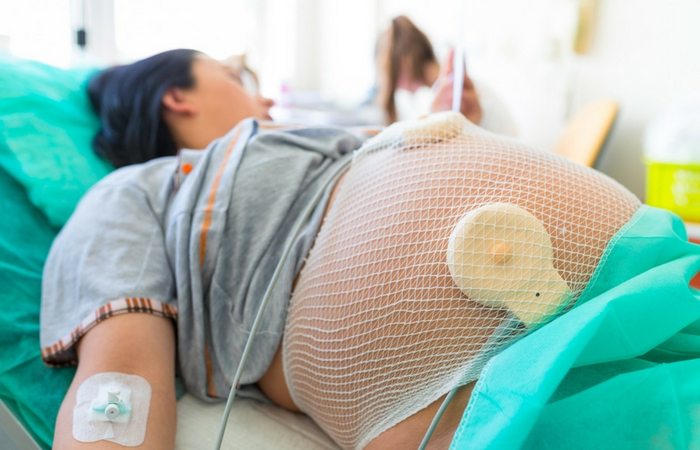 Birth plans are a great communication tool
As you start to prepare your birth plan, everyone will have ideas and input for you. From all-natural to the full spectrum of medical interventions, to newborn care and feedings, to post partum, there are a wide range of things to consider. The internet can be your best worst enemy for information overload. Likely your family and friends will offer their advice as well. Listen to their stories, do your research and decide what sounds best to you. Then take your ideas to your provider and invite their insight. You are paying for their expertise in providing safe care alongside meeting your desires of how you would like your birth to be. It is important to recognize that your provider has a framework of safety in mind and sometimes that can make some birth plan preferences hard to fulfill. Your provider should never be willing to sacrifice your outcome on an altar of experience.
Giving birth is a very unique experience
It can be empowering to some, or spiritual to others. Most women will remember their entire lives the details of how their children were born. Birth IS an experience for the parents and most health care providers are very cued into providing their patients with good experiences. Having a safe birth for mom and babies trumps "the ultimate experience" every time. When I was expecting my twins, I realized early in the pregnancy that some of my personal preferences would just not be feasible with the nature of the high risk pregnancy I had. My low key pregnancy and midwife assisted vaginal birth were just not realistic with my complicated twin pregnancy. I had to allow myself to mourn the loss of my own preferences and refocus on what was ultimately most important to me-taking home two healthy babies as close to their due date as possible. As you communicate your desires to your provider and listen to their feedback, you can develop a realistic birth plan that will help deliver your babies safely while providing you with best possible experience that you will remember for a lifetime.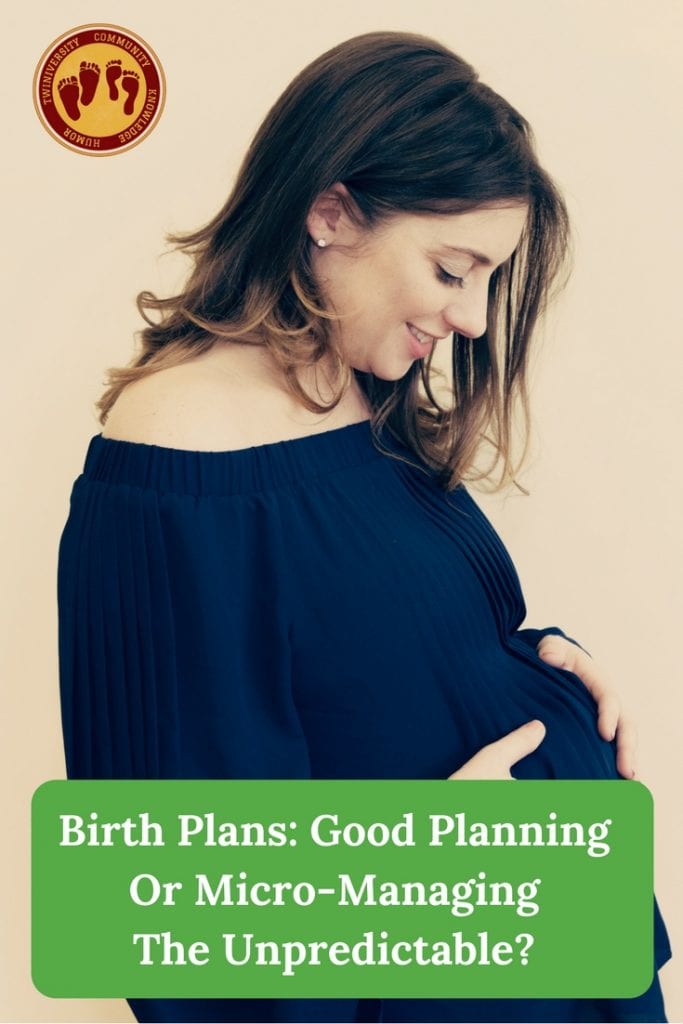 Additionally, if you are planning a hospital birth, having a written birth plan is a great starting point in sharing your desires with your bedside nurse. As a Labor and Delivery nurse, I want my patients' birth experiences to be positive. I also have hospital policies and constraints to follow. Too many times I have had patients who presented inflexible, almost militant, birth plans that seemed to view any and all hospital staff as adversaries. Generally speaking, nurses want their patients both happy and safe. Try to communicate your expectations in a framework of collaboration and teamwork and you will find your bedside nurse can be one of your strongest advocates.
As you approach your D-day, I hope you can create a birth plan that can balance idealism and reality. Birth is beautiful in its many forms, and your own birth story is guaranteed to be one of a kind.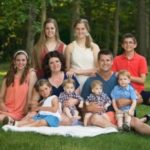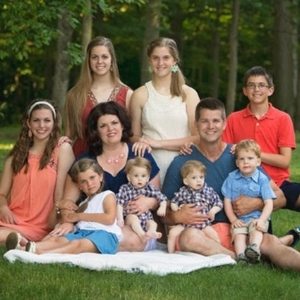 Trisha Brown is a "mama" to eight wonderful and very noisy children and has been married to their father and the man of her dreams for nearly 22 years. She has been an Labor & Delivery nurse for 19 years, and babies have been a part of her life for as long as she can remember. In her spare time, she enjoys the idea of napping (never actually happens), using the bathroom alone and drinking another cup of coffee.
---
Related Articles
---
Check out our ultimate list of the most important articles for expecting twins
and managing your newborns!
---
Are You a New Twin Parent?
Check out Natalie Diaz's book:
"What To Do When You're Having Two
The Twin Survival Guide From Pregnancy Through the First Year"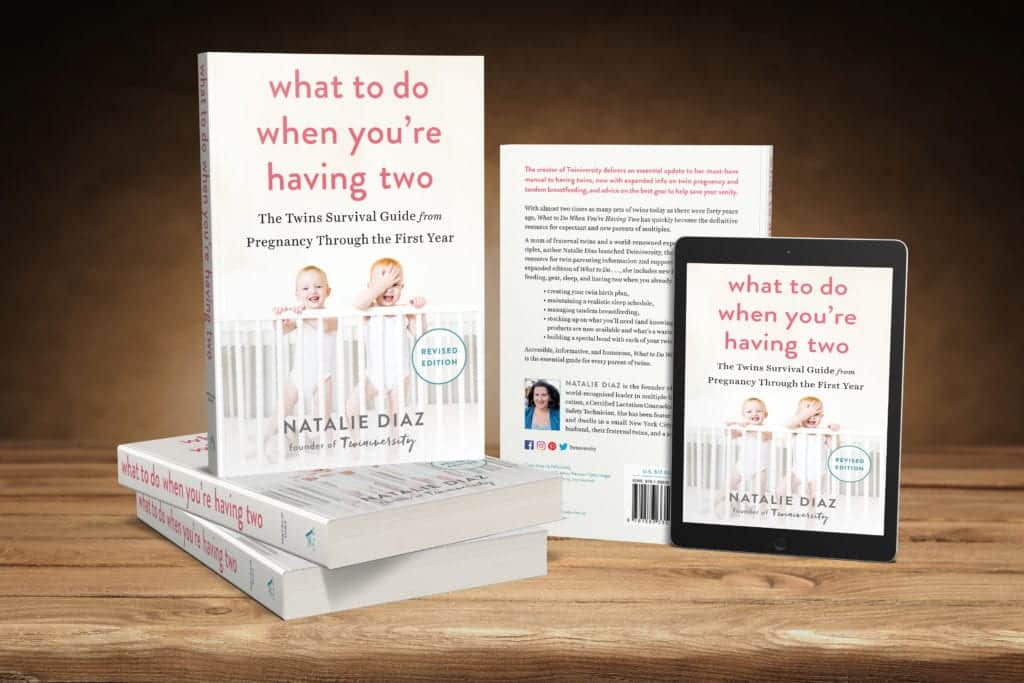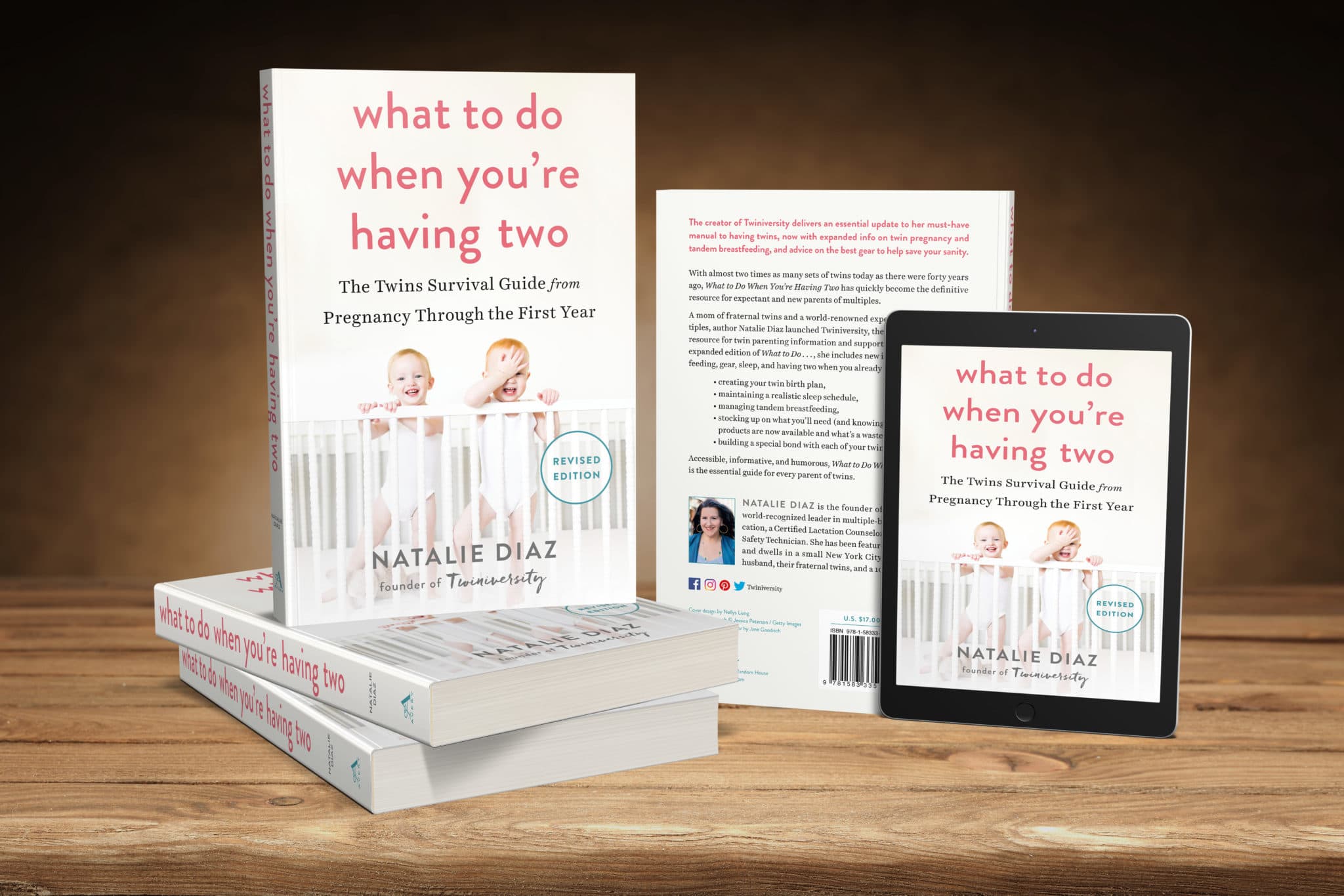 In What to Do When You're Having Two: The Twins Survival Guide from Pregnancy Through the First Year, national twins guru and founder of Twiniversity (and twin mom herself!) Natalie Diaz provides a no-holds-barred resource about life with twins, from pregnancy and birth all the way through your duo's first year of life.
---
Have you taken your expecting twins class yet? We offer a great class on demand so you can take it on your own schedule! There are so many video modules covering everything from your twins' baby registry to your first week at home with twins! Sign up today to get started before your twins arrive.
---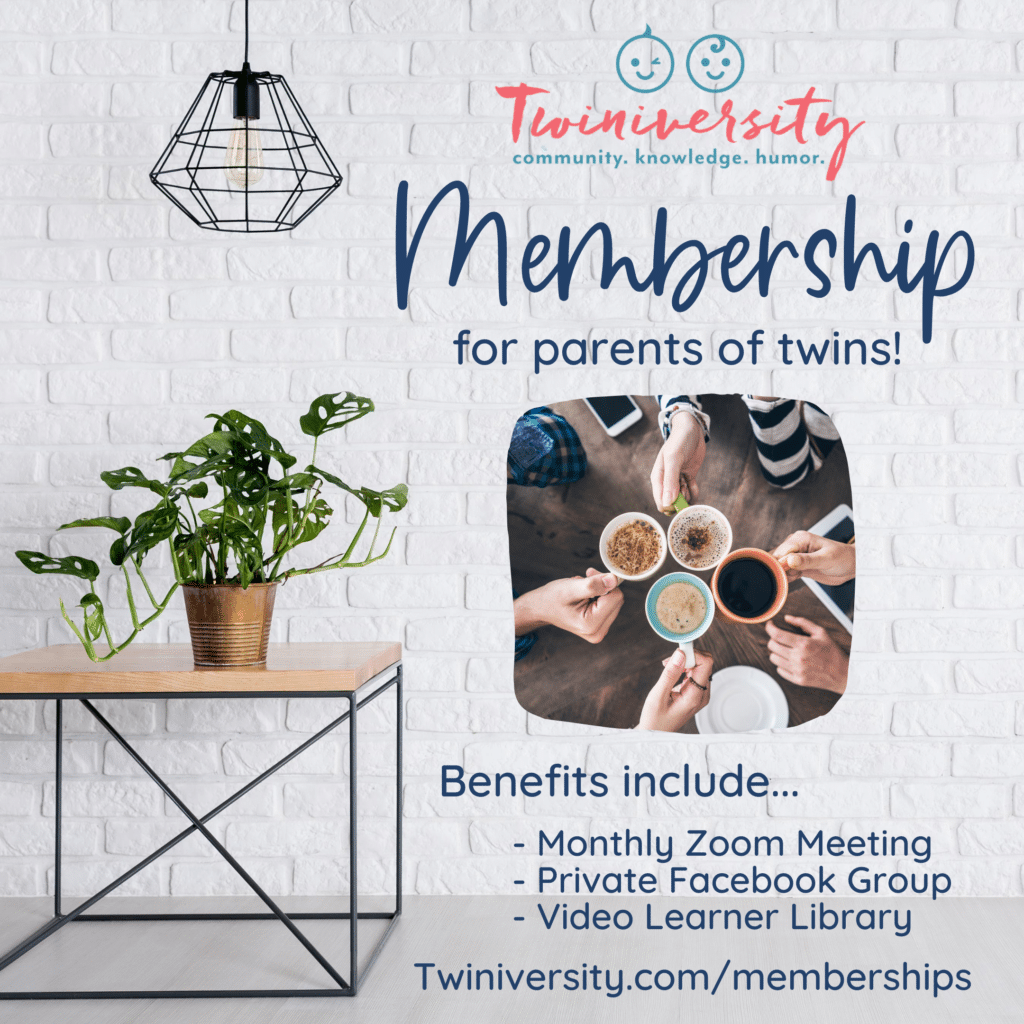 Need some twin parent friends? Get the support you need with a Twiniversity Membership. Benefits include a monthly twin parent club meeting on Zoom, access to a private Facebook group just for twin parents, and a video library of twin parenting lessons. Visit Twiniversity.com/membership to join today!
---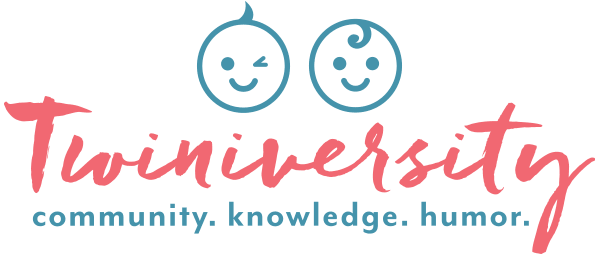 Twiniversity is the #1 source for parents of
multiples, and we are growing faster every day!
Find us all over the web:
Or contact us by email at community@twiniversity.com