Every year when May comes around, I get this antsy feeling, like I always got when the school year was almost over and summer vacation was about to start. Maybe it's because, as a mom, summer means no frantic "get your shoes on now, or we'll be late for everything" schedule to keep. Three whole months of letting the kids sleep in, stay up late, and limited appointments and schedules to deal with is pure bliss. This bliss lasts for about two weeks if you're lucky. By week three you are wishing the kids had some type of schedule just to limit their whining about how bored they are. Sure, maybe you have a grand family vacation planned, but what do you do in the meantime to amuse the kids and spare your pocketbook and sanity? Here are some cheap summer fun activities to keep the kids busy and mom and dad happy.
Matinee Movies Pass
Many movie theaters offer a free or cheap summer movie program. Movies are shown on weekday mornings, around 10:30 am and children of all ages are encouraged to attend. The movies will not be new releases, but some are old favorites, like Despicable Me or The Boss Baby. Check your local theater for details and a list of movie titles and show times. Keep in mind that if the theater offers a pass, you will usually save money by purchasing the pass instead of pay by the movie. When the hot summer days hit, a cold movie theater is one of the best escapes.
Twiniversity Tip: Many libraries and park districts offer free movie nights for the whole family to enjoy!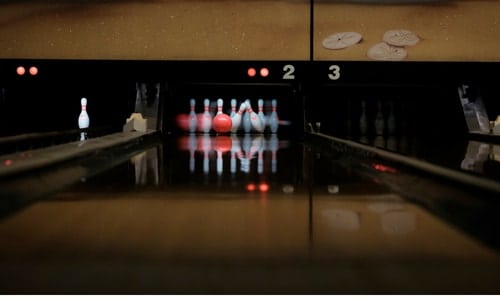 Kids bowl free
Kids Bowl Free is a nationwide program where kids get to bowl two games for free every day during the summer at their local bowling alley. Visit Kidsbowlfree.com to see a list of local participating bowling alleys and to register your children. Don't see a bowling center listed? Fill out the "Help Us Get A Participating Center Near You" form and the Kids Bowl Free program will contact that center to see if they'd like to participate. Children must be 15 years of age or younger, however, my 1-year-old twins were too young to participate. Although the bowling is free, there may be a shoe rental fee, and if you want to bowl with your kids, you will need to pay (some centers offer an adult summer pass at a discount). The program runs from May 1st to August 31st and there are specific days and hours of operation. This is a great way to spend time as a family and stay active this summer.
Attend story time at the library
Stop by your local library for storytime. Stories are read out loud and your kids have a chance to interact with the story-teller, talk, and sing with other children. This is also a great chance to check out some new books and have your own storytime fun at home. Check your local library for dates and time.
Volunteer
A great activity to enrich your child's life and someone else's is by volunteering. Contact a few local charities and find out what volunteer opportunities they have available for children. Or just create your own! Here are some ideas:
Pick up trash at your local park or beach

Visit your local animal shelter and walk some dogs

Stop by an assisted living facility and read to the elderly

Volunteer to deliver Meals on Wheels in your neighborhood, perfect for parents and young children.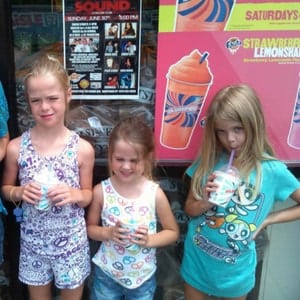 Partake in national daily holidays
Every day is some kind of national (fill in the blank) day and depending on what the item of the day is, you can often find free or discounted goods and activities. The first Friday in June is National Doughnut Day, and places like Krispy Kreme offer a free doughnut to all customers. July 11, A.K.A. "7/11", is free Slurpee day at 7 Eleven. Or enjoy a free vanilla ice cream cone from McDonald's on National Ice Cream day, July 16th. August 1st is national climb a mountain day; a perfect opportunity to go hiking. This will supply you with a new activity every day.
Free admission days at your local zoo or aquarium
Nothing beats a day at the zoo or the aquarium for my kids. They look forward to going every summer. But with a family of five, these outings can get expensive. Every year on select dates our zoo, aquarium, museums, and planetarium offer free admission. I always mark my calendar and plan to get there early, since free usually means large crowds. These places also offer discounted admission multiple times a year, so this is also a great time to visit these places while saving some money.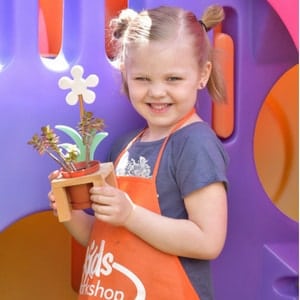 Free kids crafts
Home Depot offers a free monthly kids craft workshop where each child gets a free project kit to complete and take home. In addition to the project kit, your child will also receive a kid-sized Home Depot apron, certificate of achievement and a commemorative pin. All children must be accompanied by a parent or adult at all times. Visit homedepot.com/workshops and click on the Kids Workshops tab to view the upcoming workshop.
Stroll through a Farmer's Market
Besides enjoying fresh, locally grown produce, most farmer's markets offer free samples, activities, and entertainment for all ages with no admission fee. If you find a farmer's market you really enjoy, you'll be able to make it a weekly outing since most markets run at least once a week the entire summer.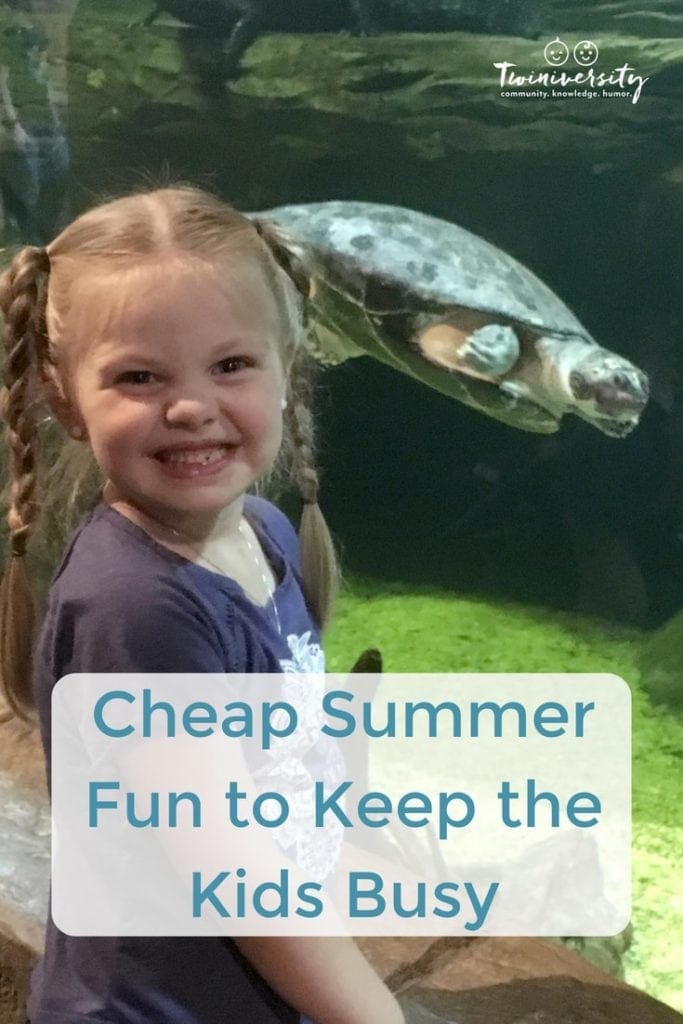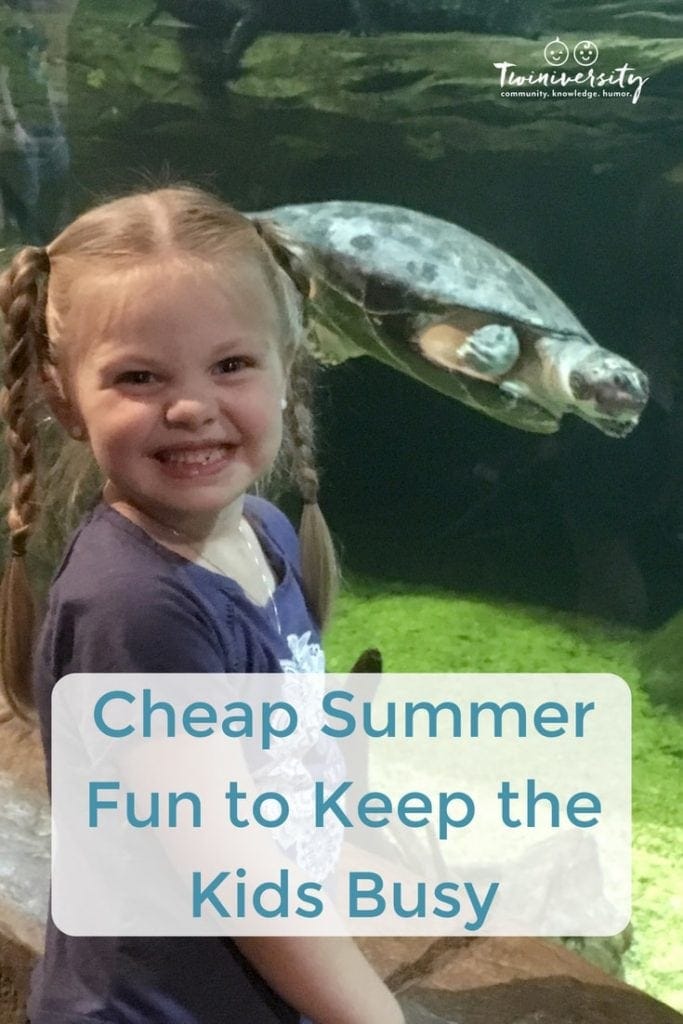 Plan ahead, and consider purchasing family passes to some of your favorite places to visit. Purchasing passes in the off-season is often cheaper than peak season prices. When my family starts asking what the kids need or want for their birthdays or Christmas, I will suggest purchasing a family pass to the zoo or season passes to the water park. This has made our summers so much fun, we get to go to our favorite places whenever we want, and there is no pressure to "get our money's worth" because we can always come back another day for no additional cost. It may take some planning, but you always find a way to have fun and save money.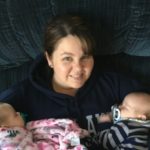 Amanda Hadley is a part-time photographer and full-time dishwasher, cook, maid and financial assistant to her 5-year-old daughter, one-year-old twins, and husband of 8 years. She loves to travel, take naps and Atlanta Braves baseball. Most days you will find her at home sifting through the massive piles of laundry and dishes, and getting as many cuddles as possible before the kiddos are too cool to hang out with mom.
---
Related Articles
11 Rainy Day Activities to Keep Kids Busy
Keeping Little Ones Busy While On Holiday Break