After a busy summer of welcoming home a new baby to the family and moving to a new apartment, we were more than ready to have fun — especially my 2-year-old twins. With winter approaching and the fact that my husband and I were outnumbered, with 3 under 3, I knew this would be challenging. Here are 5 things I learned about finding activities for twin toddlers: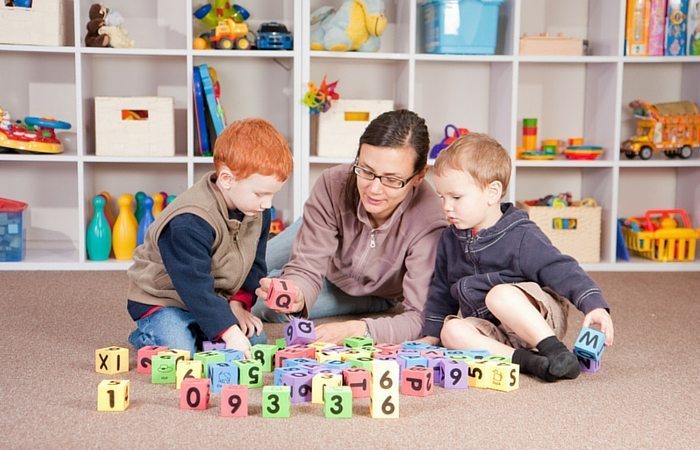 1. A 1:1 parent-to-child ratio is ideal, and often required
It may seem like a no-brainer, but have a responsible/active adult or older child accompany you. Unfortunately, for my family, it's just me and my husband. We don't even have a sitter, which makes things a bit more challenging, but not impossible.
This advice may not apply to all activities, like going to the library. But in a place where you'll find trampolines, slides, bouncy houses, swimming pools, etc., with other kids running around, you need to be more physically involved and need help with your crew. Don't try to be a superhero! Also don't expect the staff to help, because not only is this unrealistic but it can be unsafe.
Heads up — parent-and-tot swim classes typically require one parent per child.
2. Great activities for toddler twins and where to find them
Local blogs, social media pages, and twin parent and local online groups

Your town's website or park district website

Supermarket bulletin boards

Schools

Libraries

Pediatric offices

YMCA/local recreation center
Need suggestions?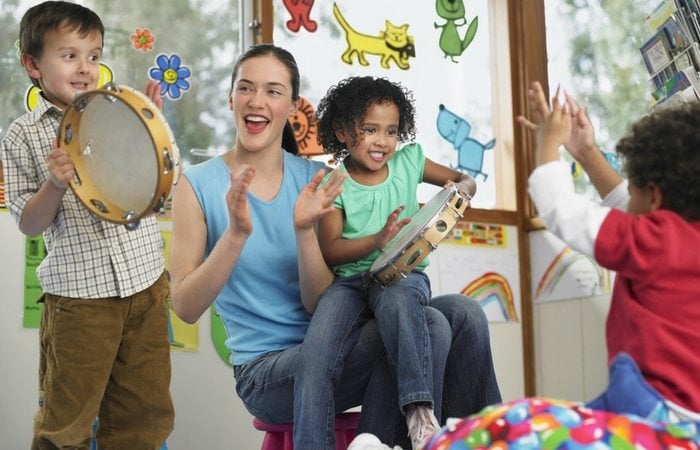 For cautious types, try:
The library for story time, crafts, and movie nights

Music classes

Mommy and Me
For active types, try:
Gyms for tumbling and obstacle courses

Bounce house gyms

Trampoline parks
Structured activities:
Gymnastics/acrobatics

Dance

Martial arts
For the sports-oriented:
Pee-wee baseball, soccer, or basketball

Tennis

Swimming (you'll need 1 adult per child until your kiddos are old enough to take independent lessons, typically at 3 years old)

Ice skating/roller skating
While it doesn't hurt to try new things (that's what this is about, right?), you want everyone to have fun. Just some advice, make sure your children enjoy the activity; the last thing you want is to buy a membership and your twins go into full-blown tantrums each time you go.
And remember that multiples aren't carbon copies of each other. They have their own preferences and may even be polar opposites of each other with different energy levels. Some reach milestones at different times too. For example, with my twins, one was climbing and walking before his first birthday, while the other didn't take his first step until much later.
What if your twins are polar opposites? Divide and conquer with your partner so you each take one twin to a separate class. If you'll be taking them solo, enroll the both of them in two classes where you know one of them will have a blast and the other will enjoy it enough to make it through; that way each child gets their favorite class.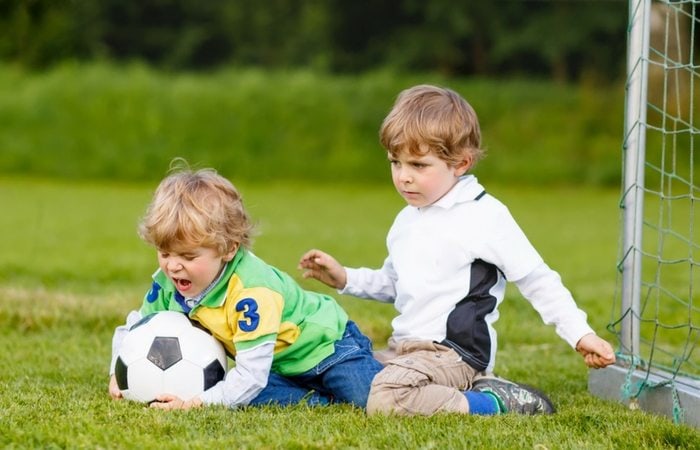 Make calls, check policies, and visit places before joining. While I tried to prepare in advance by doing online research, nothing compared to going in person. There were places that we were pleasantly surprised by helpful staff, while others we won't go to again until our children are older.
3. Be cautious of safety concerns
Nothing can ruin your day faster than an injury. I can't stress enough to bring someone who can keep up if the activity is high-energy, especially with an "open play" concept, or you're going to get frustrated very quickly. Remember, don't expect in-house personnel to help. I experienced every parent's nightmare when one of my twins disappeared during an open house because staff left an exit door open and I found him in a hall. I also witnessed toddlers jumping off of a 5 foot (bouncy) ledge next to a staff member who was texting. Yet, we were pleasantly surprised at another facility that was the total opposite; better organized, with an active and helpful staff.
While I know I'm responsible for my own children and don't expect the staff to babysit, I have a reasonable expectation of safety; I'm sure you do too. With this in mind, always check:
Secured room/doors

Designated areas/age-ranges

Conditions and type of equipment

Level of attention by staff
Note: report hazardous situations or equipment failure.
4. Always ask for a discount
Good news! Having fun together doesn't have to be expensive. Contrary to popular belief, having multiples doesn't always mean double the price. Many places offer a sibling or twin discount. If they don't yet, ask if they'd be willing to create a twin discount if you post about it on your local twin mom groups. You never know what a local business may do to get new customers.
Try free places: local parks, libraries, or donation-based activities (museums, zoos, etc.) If you've been there/done that, check the following:
Complimentary Classes: call places of interest. Ask if they have complimentary or open house sessions.

Memberships: usually cheaper than daily rates

Twin/Sibling Discounts

Kids go free: Some places charge for accompanying adults only and rental equipment.

Check services: if your children are enrolled in Early Intervention, school, etc., ask about covered activities. Coordinators, social workers, and therapists are excellent resources and may have suggestions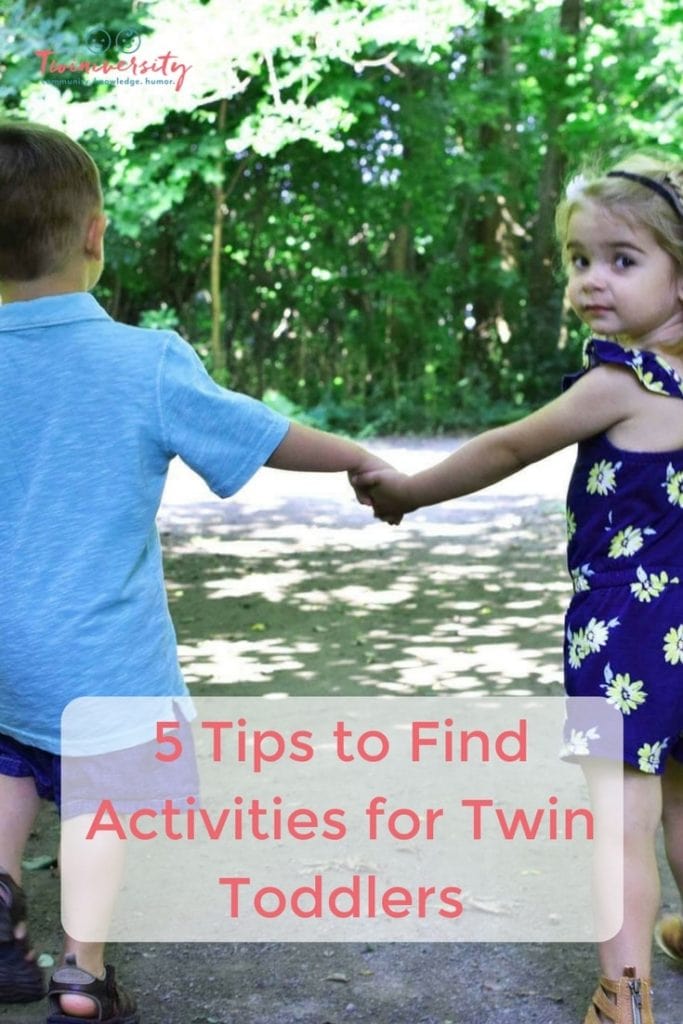 5. Your toddlers may surprise you, in a good way.
I was pleasantly surprised to see my twins tumble, climb bouncy ladders and jump on trampolines. I thought they'd be scared and need lots of coaxing. Instead, they taught my husband and I a thing or two. And, what's more fun than discovering your children's hidden talents? For example, at a gym, my twins helped demonstrate somersaults. During a music class, the teacher asked, "What number should we sing about?" and one of my twins ran to the middle of the room, holding a mallet like a microphone, and sang "4" into it, in a way that could put a lead singer of a rock band to shame, while his twin sang backup and little bro played the bongos. Who knew?
While our adventure continues, I'll end by saying no matter what the activity; make sure to have fun together as a family. Do your homework, consider safety, and match the activity to each child. Not only will your children get to socialize, but this experience can bring you all closer, and who knows, you may even feel like a kid again.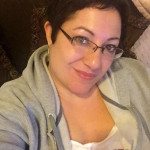 Lorraine Conforti is a proud mom of twin boys and pet-parent of two cats and a dog. Being both conservative and artistic, she describes herself as "a little bit country and a little bit rock and roll." She enjoys the arts, music, writing, and had performed in a Blues/Rock band with her Husband for several years. She is also passionate about health and fitness and has held certifications for nutrition and Personal Training, and has earned a BS Degree in Healthcare Management. For articles by Lorraine on Twiniversity, click here.
---
Related Articles
Keeping Kids Busy When The Weather Outside is Frightful
11 Rainy Day Activities to Keep Kids Busy