The holidays are here, and let's face it, our schedules are as stuffed as the Thanksgiving turkey. A home-cooked meal can feel like a pipe dream this time of year. But with a little planning and a few small shortcuts, a homemade meal on a busy Tuesday night isn't completely out of reach. Check out our week's worth of dump and go meals.
A friend recently asked, "How do you conquer the weekly meal prep game?" Well, I'd love to sit here and claim, "Piece of cake!" but let's keep it real – some days, it's 5:30 pm, and I'm staring at an empty kitchen with two kids standing behind me asking what's for dinner. So, is it going to be a microwaved can of mystery pasta or taquitos in the air fryer (again)? We've all been there.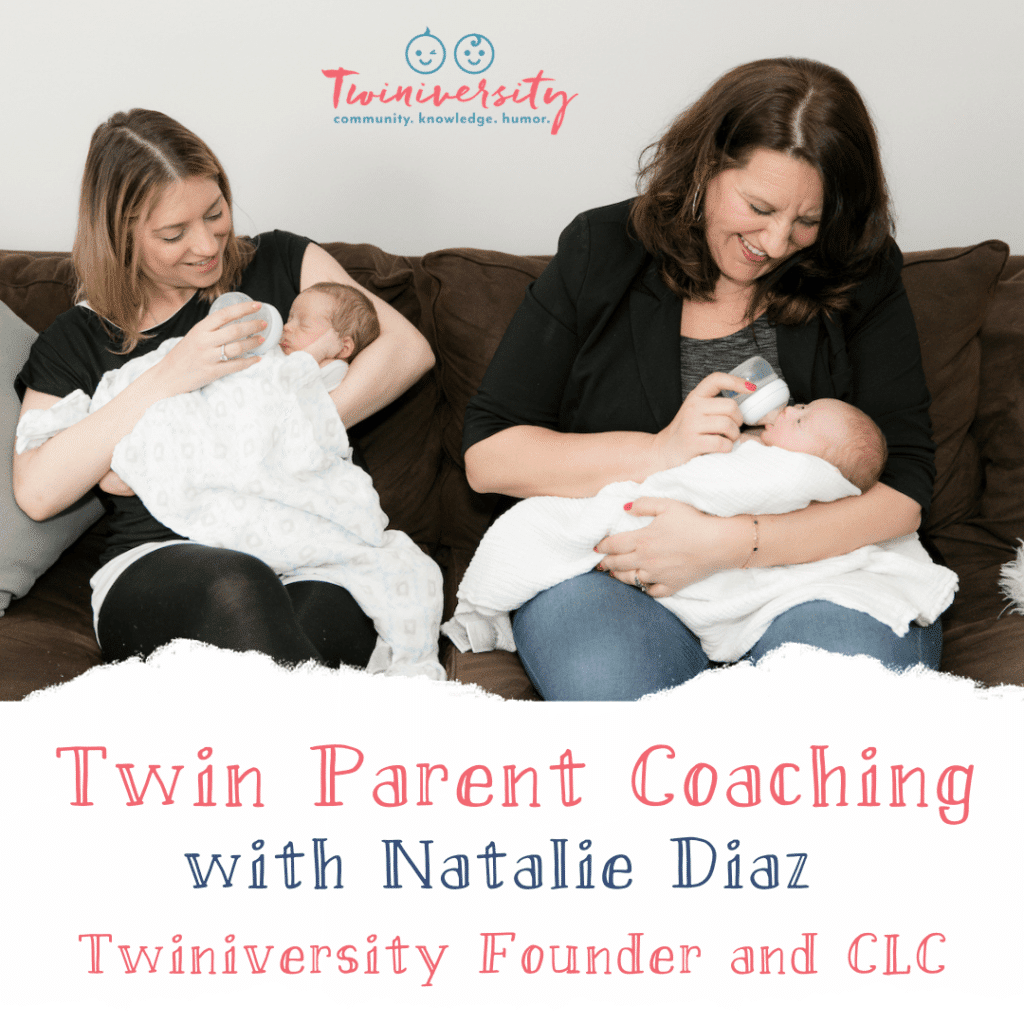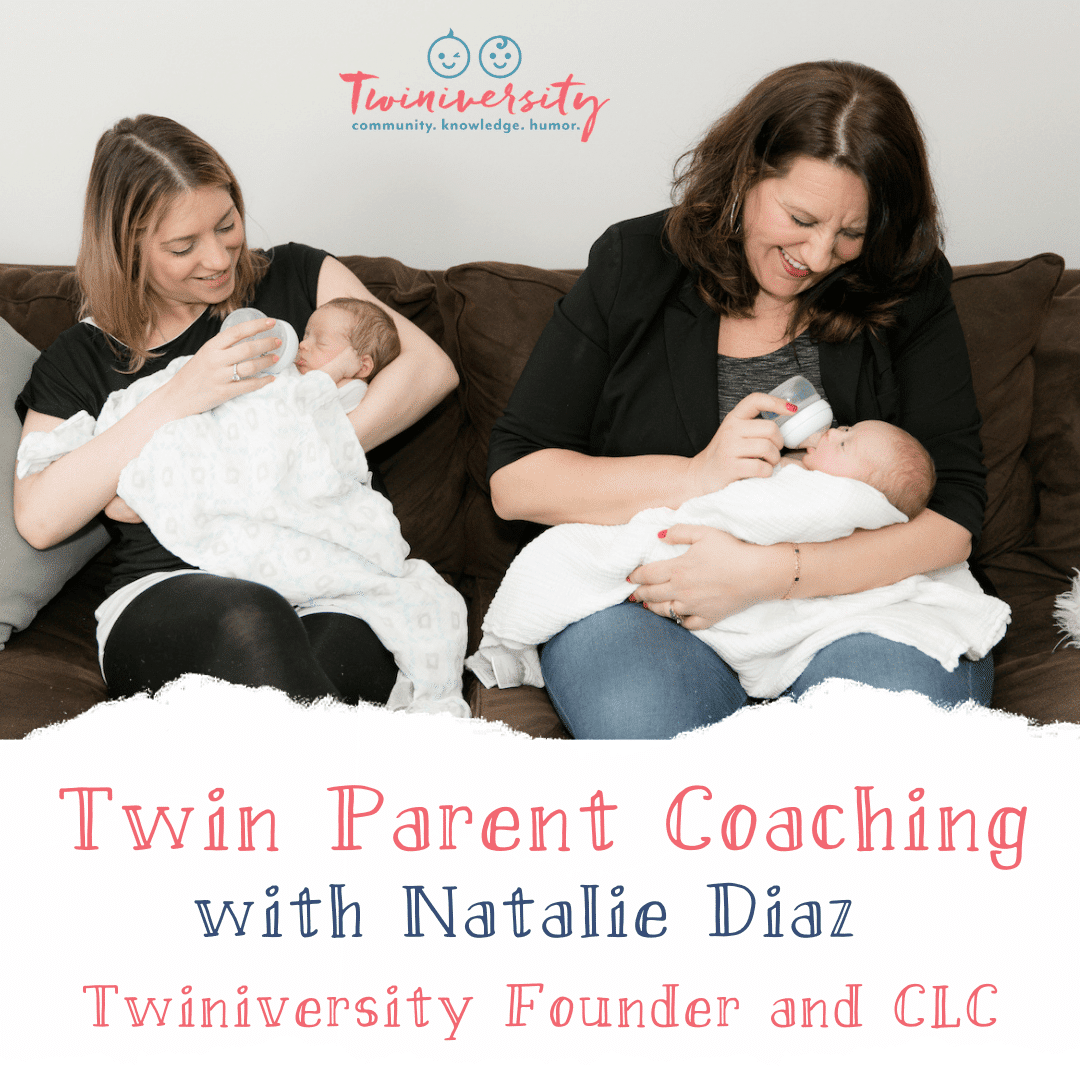 Have you taken your expecting twins class yet? We offer a great class on demand so you can take it on your own schedule! There are so many video modules covering everything from your twins' baby registry to your first week at home with twins!
Sign up today to get started before your twins arrive.
In my quest for culinary sanity, I've scouted the easiest dump and go meals, some even rocking four ingredients or less. And guess what? These recipes not only save you from kitchen chaos but also transform into fantastic leftovers for those nights when even a frozen pizza isn't going to happen.
Hope you find a favorite in this list.
MONDAY:
Mondays are the worst! So, let's start off with the easiest (and still delicious) dump and go meal on the list!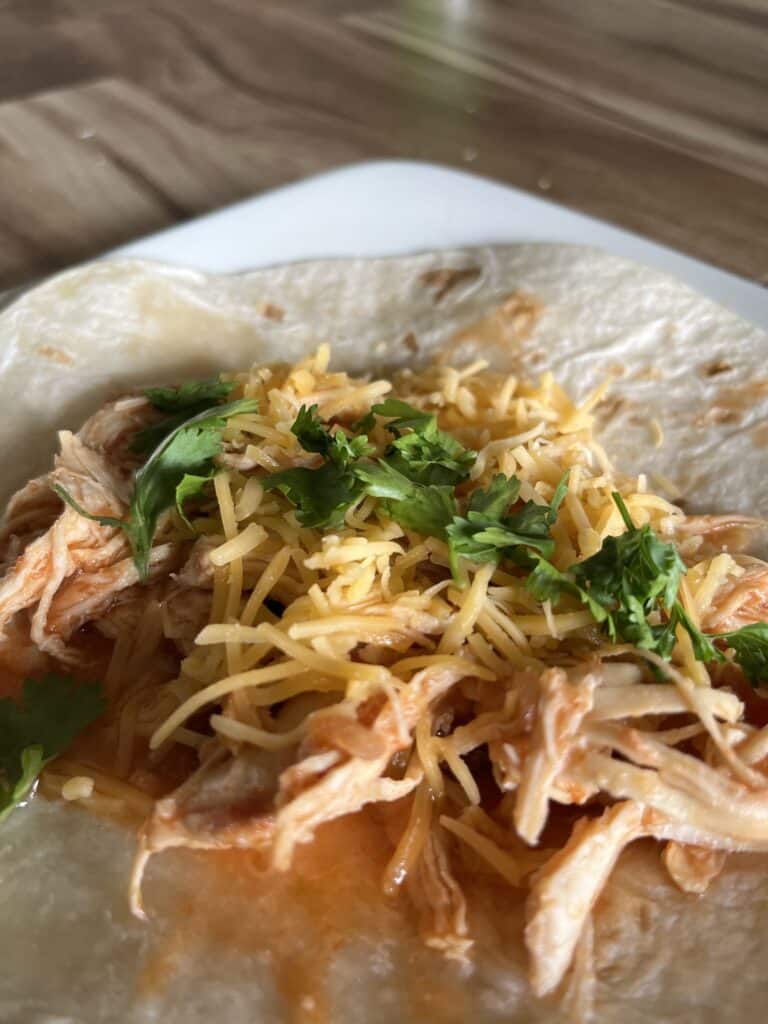 2-ingredient Salsa Chicken
When I saw I could make chicken tacos with two ingredients, I had to give it a try! This recipe did not disappoint. Not to mention, the leftover chicken was a great topper for my nachos the next day.
Equipment: Slow Cooker
Ingredients (2)
Chicken breasts (2lbs)
1 jar of your favorite salsa (2 cups)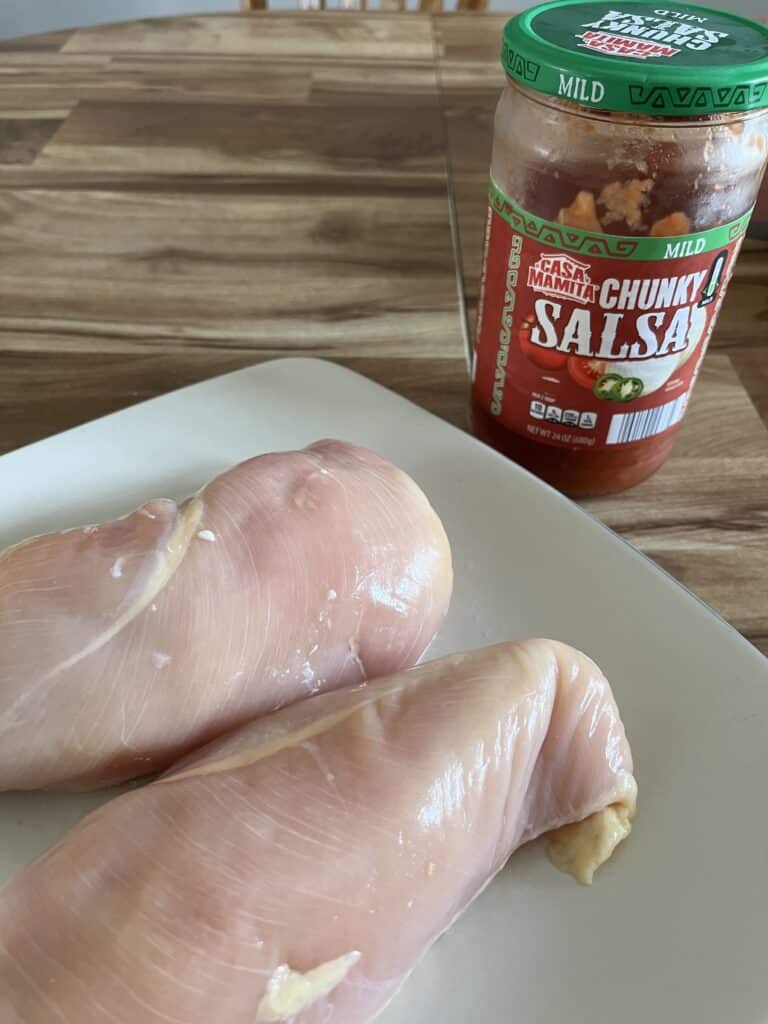 Directions
Place chicken breasts in your slow cooker.
Pour salsa over the chicken.
Turn over the chicken once or twice to coat. Close the lid and set at HIGH for 4 hours.
After 4 hours, pull out the chicken breasts and shred them with two forks. (This can also be done right in the slow cooker with a hand mixer if you don't want to make another dirty dish).
Serve on either a flour or corn tortilla, topped with your choice of shredded cheese.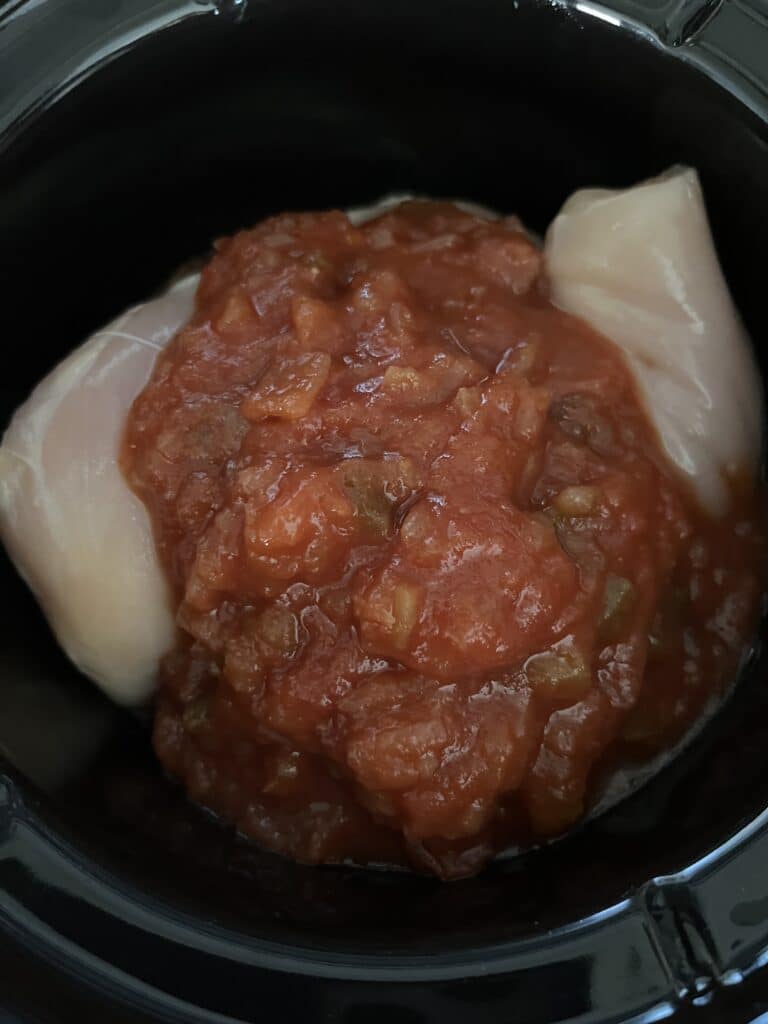 Optional Ingredients
Cilantro (finely chopped for garnish)
Avocado
Black Beans (from a can…don't overcomplicate it)
Sour Cream
TUESDAY:
Utilizing your crockpot or slow cooker is the best way to minimize mealtime stress. Here's another slow cooker dump and go meal.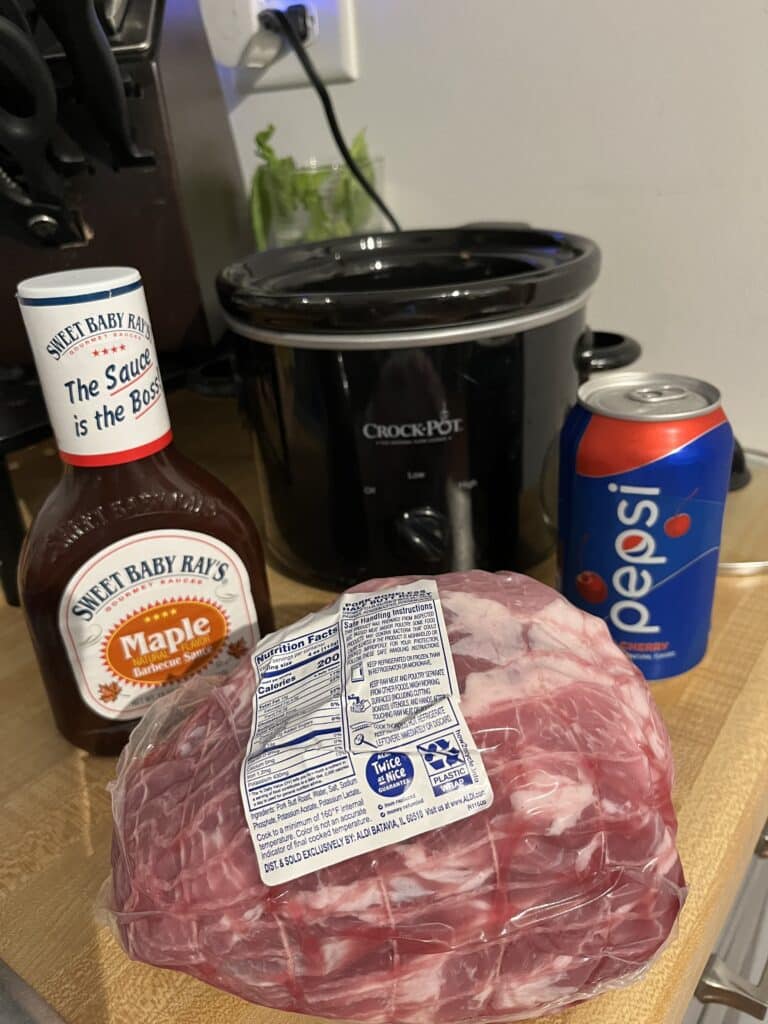 Root Beer or Cola BBQ Pulled Pork or Chicken
Stay with me here. It sounds weird to put soda in your crockpot dish, but it works! The flavor of the soda goes away, and you're left with a melt-in-your-mouth, tender BBQ pulled pork or chicken. I've made this recipe several times now with a different soda every time (I use what I have in the fridge at the time), and it is yummy every time!
Equipment: Slow Cooker
Ingredients (3)
Pork butt/Chicken breasts (3-4 lbs.)
1 can (12 oz) cola or root beer
1 bottle (18 oz) BBQ sauce (I prefer Sweet Baby Rays)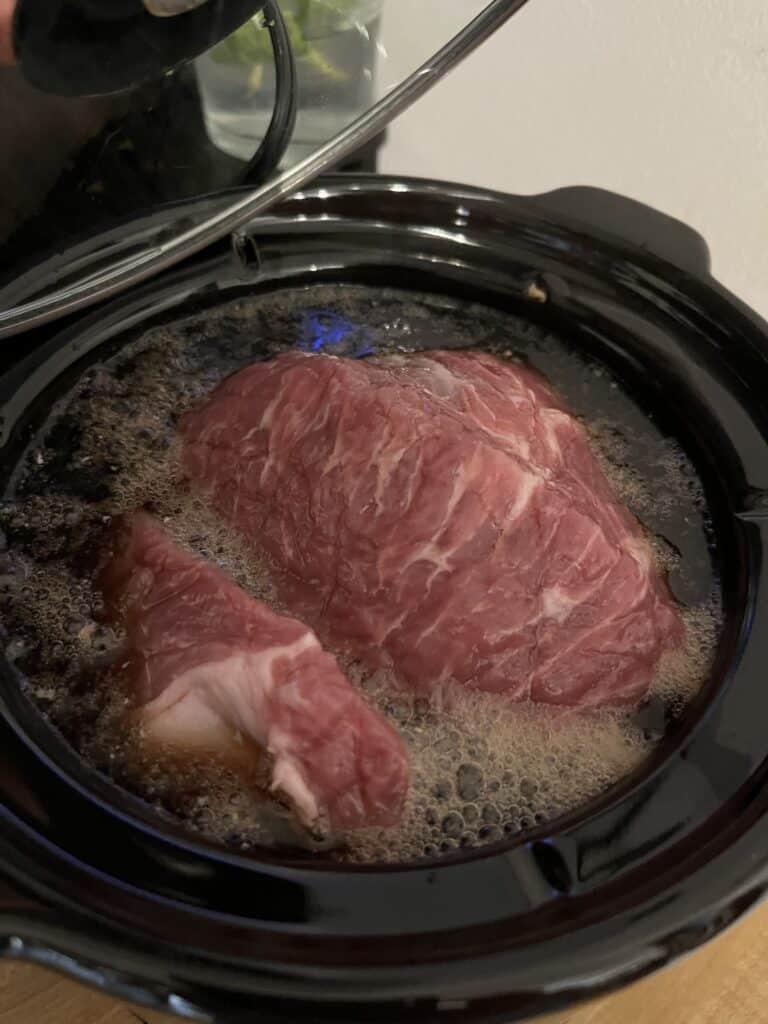 Directions
Place the pork butt/chicken breasts in your slow cooker and pour the can of soda over.
Cook on low for 4-6 hours. (I do mine for 6 because I like that buttery, fall-apart consistency).
Drain the liquid into an empty jar or can. (Remember that sauce jar from Monday's Salsa Chicken? Yup… dump the gross liquid there).
Shred the pork (again, use your hand mixer to simplify this process)
Pour your choice of BBQ Sauce over the shredded pork and serve.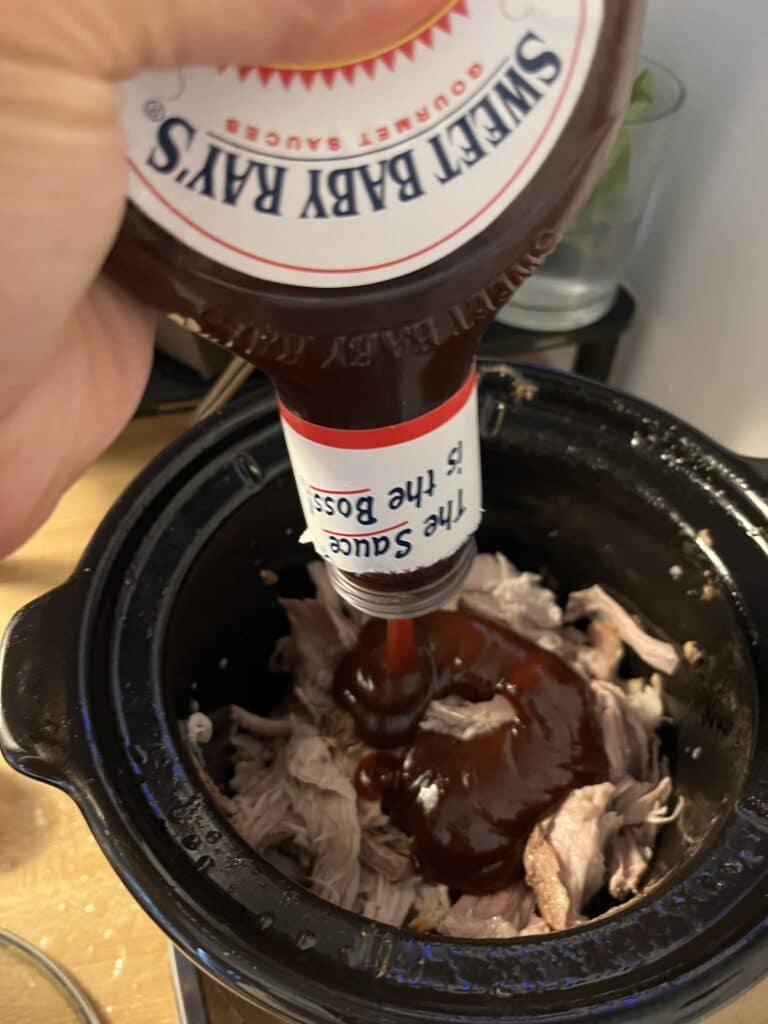 Serve on a Hawaiian roll or hamburger bun for a pulled pork/chicken sandwich or with coleslaw.
WEDNESDAY
Hump day calls for some comfort food, and for me, that is pasta! Even better is cheese-filled pasta!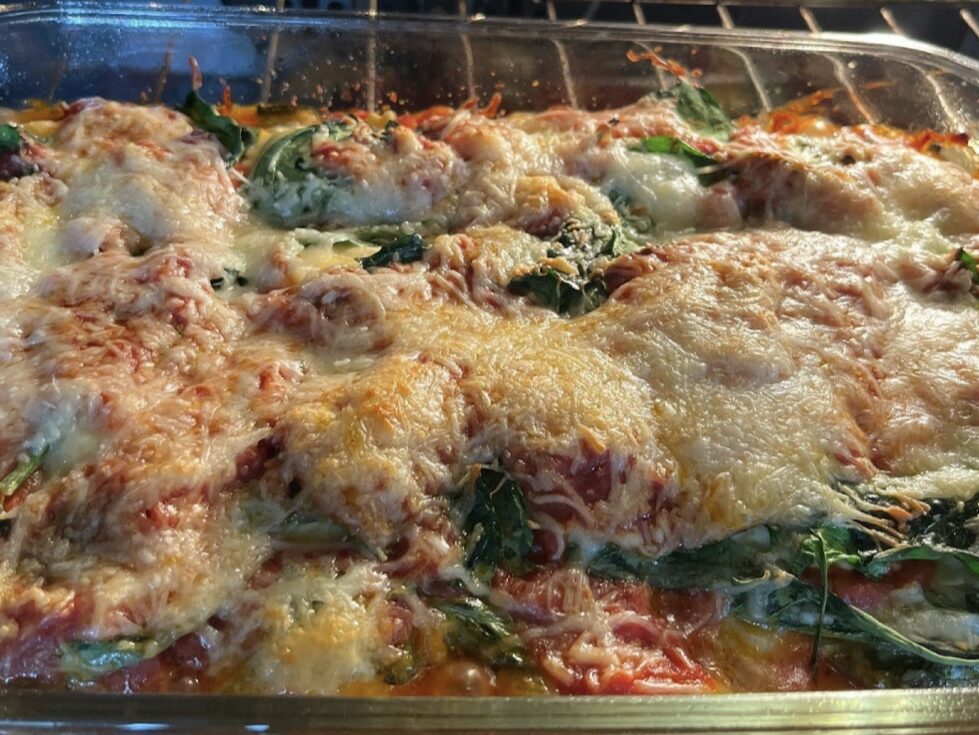 Ravioli Lasagna
Equipment: Oven
Ingredients
1-jar (24 oz) pasta sauce *(I used 28 oz pasta sauce cause I like a little extra sauce with my pasta)
1-package FROZEN ravioli (25 oz)
1-½ cups shredded part-skim mozzarella cheese
3 cups fresh baby spinach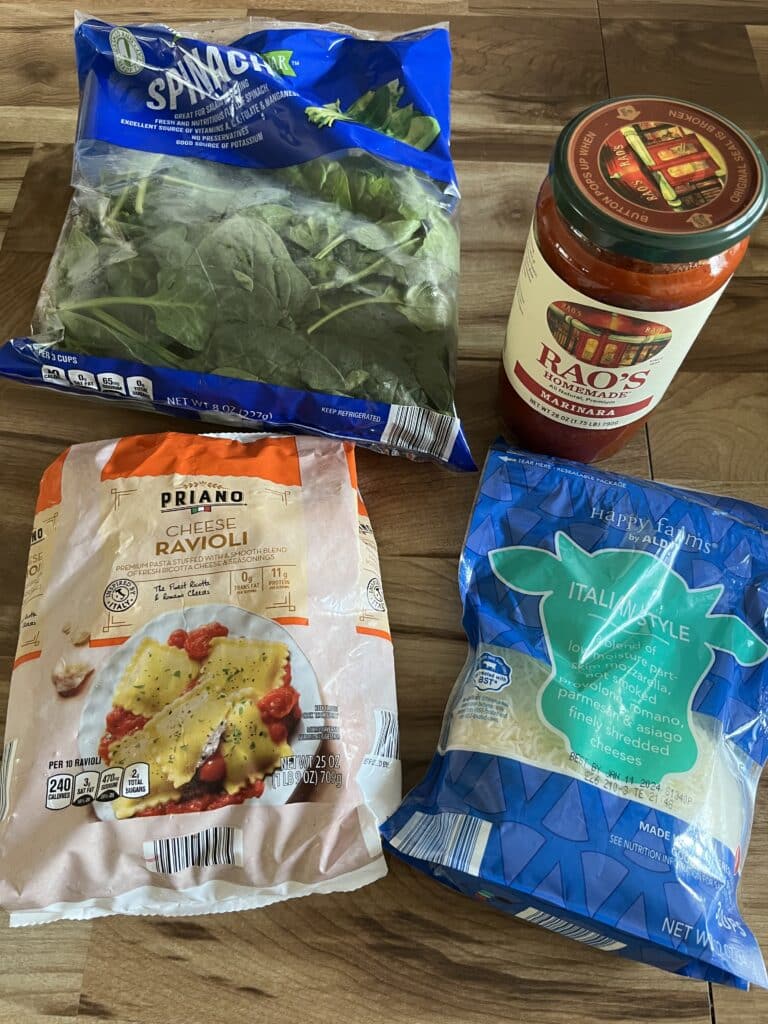 Directions
Preheat oven to 350F
Spread 1/2 cup sauce into a greased 11×7-in. baking dish.
Layer with 1/2 the ravioli, spinach, and cheese. Repeat with remaining ingredients.
Sprinkle the remaining cheese on top.
Bake, uncovered, 45-50 minutes or until edges are bubbly and cheese is melted.
Let stand 5 minutes before serving.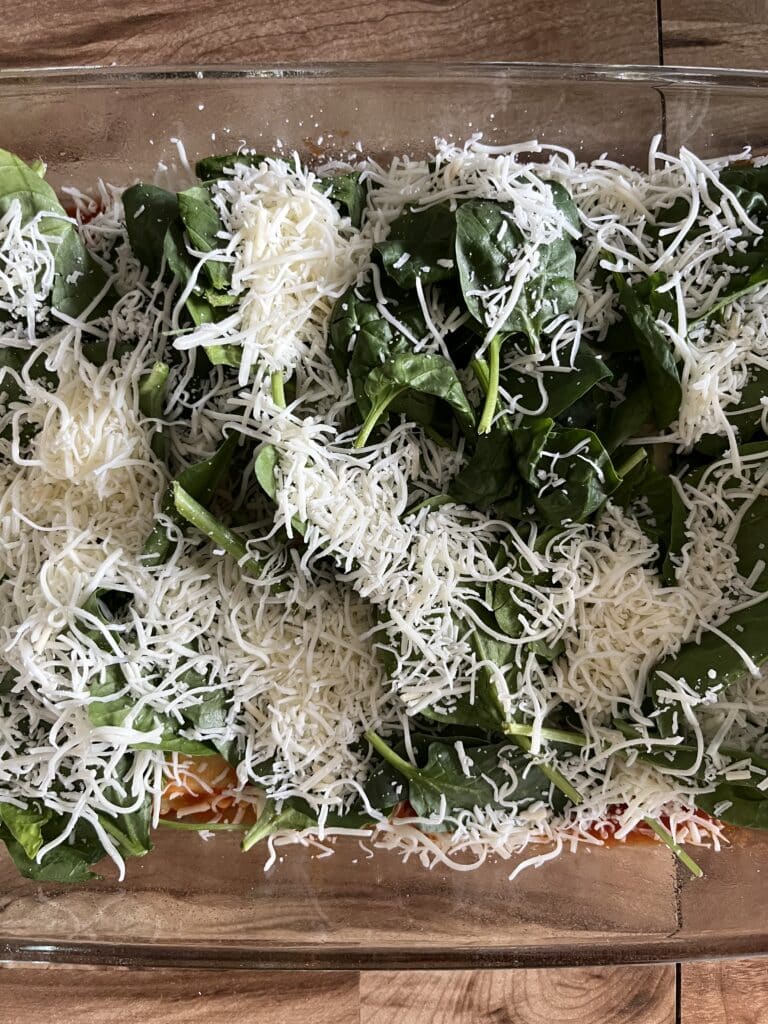 THURSDAY
Ok, this recipe isn't 4 ingredients, but it's still a dump and go meal! With the weather changing to cooler temperatures, this is that perfect warm-the-belly comfort meal.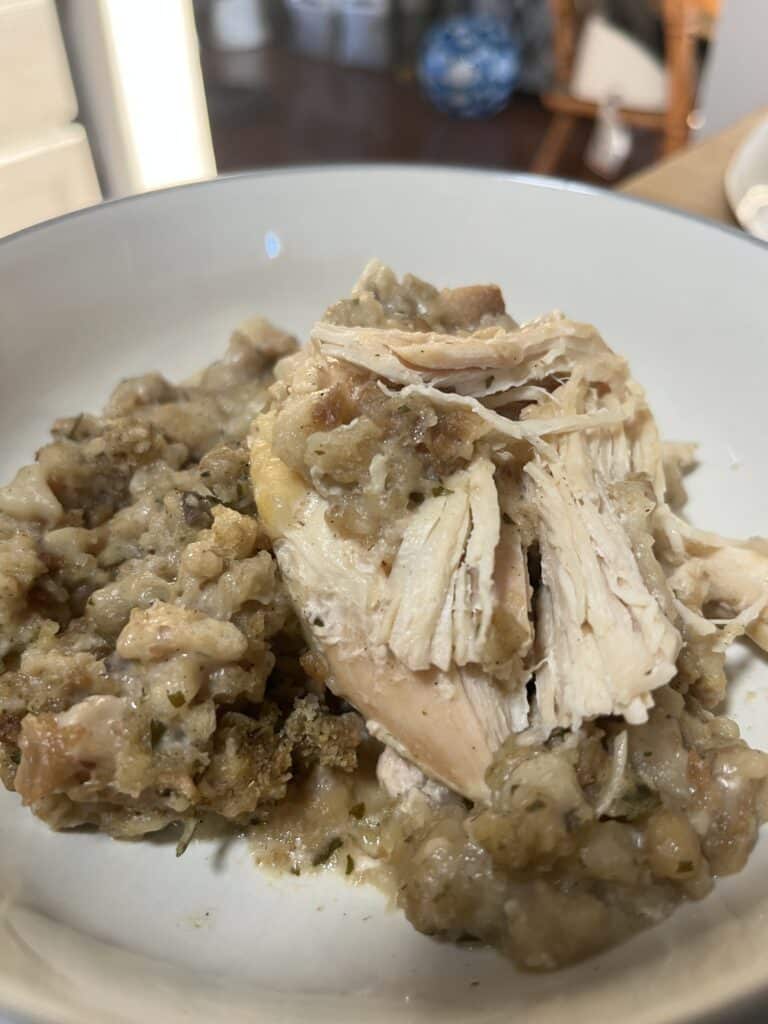 Thanksgiving Chicken Casserole
Equipment: Slow Cooker
Ingredients:
1lb skinless chicken breast
1 (6 ounces) package Stove Top stuffing mix
1⁄2 cup water
1 (10-ounce) can cream of condensed mushroom soup
1 cup low-sodium chicken broth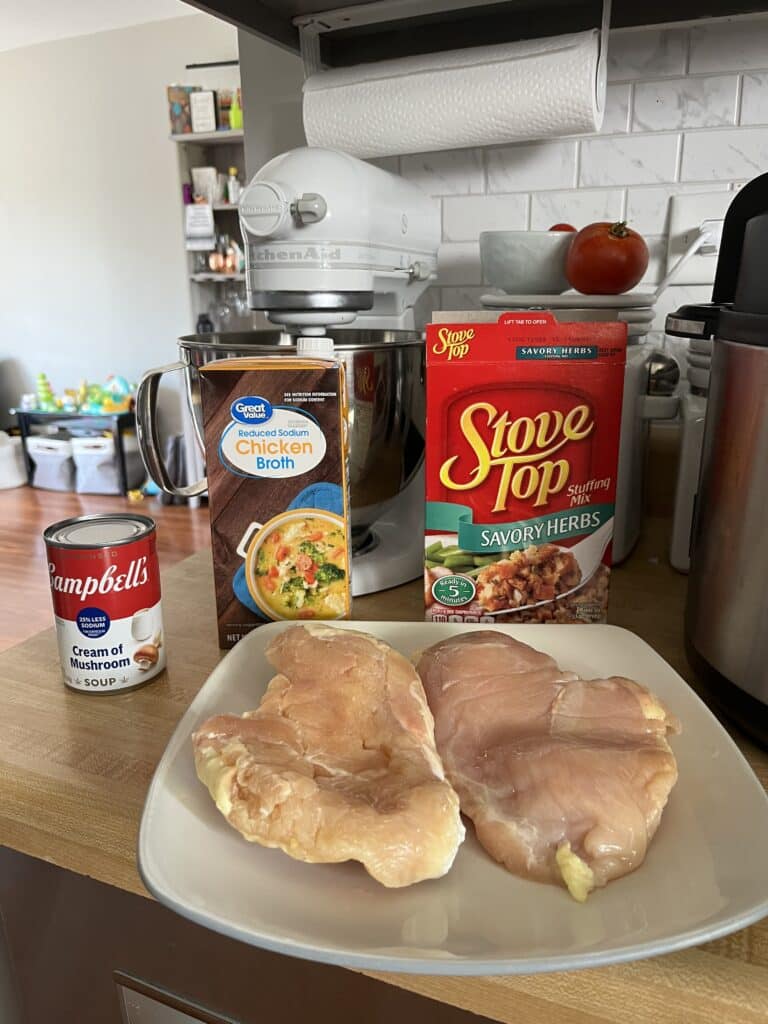 Directions
Place chicken on the bottom of the crockpot.
Pour broth over the chicken.
Mix together the stuffing, soup, and water, and place on top of the chicken.
Cook on low for 7 hours.
7 hours later…Thanksgiving in a bowl!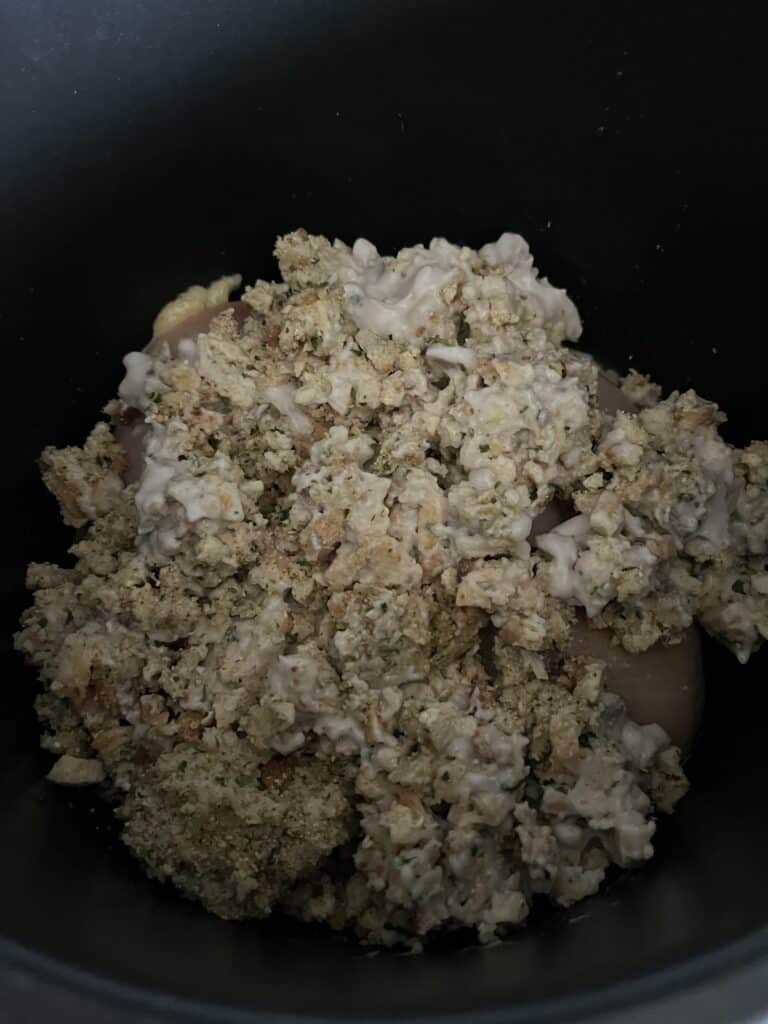 FRIDAY
Woo-hoo, we made it to Friday! This calls for a fancy dinner…well, fancy-ish. It's Seafood Friday!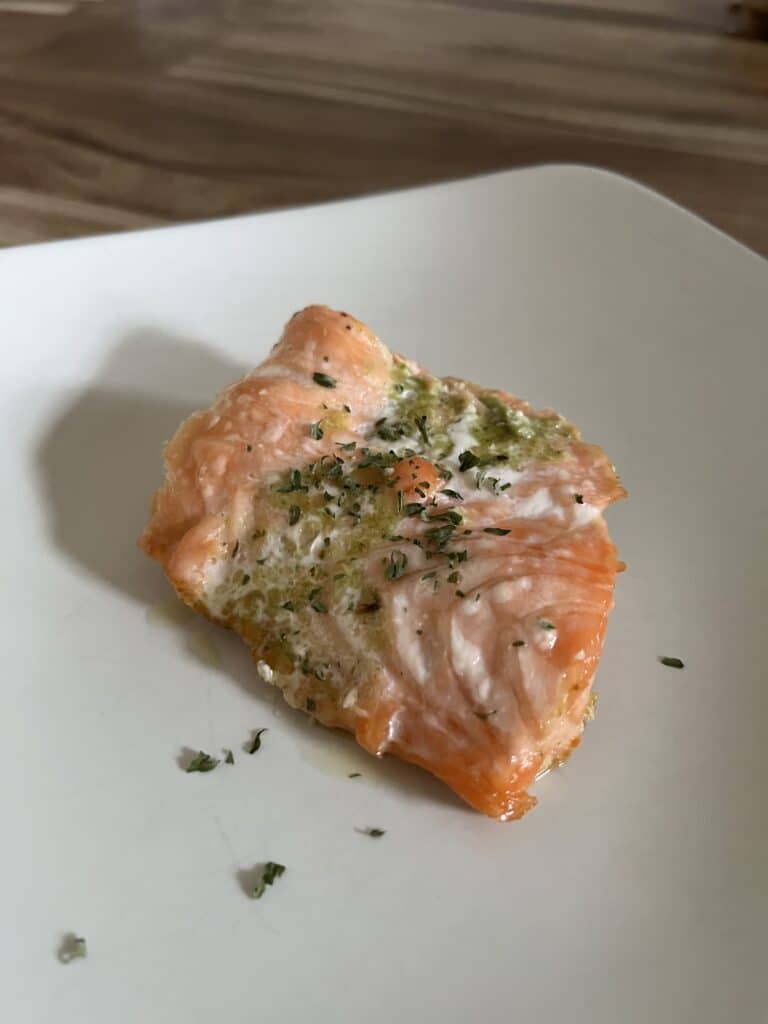 Pesto Salmon
Equipment: Oven
Ingredients:
¼ C Basil Pesto
½ C Softened butter
1-2 Garlic Cloves pressed
28 oz Salmon
Salt and Pepper
Lemon Juice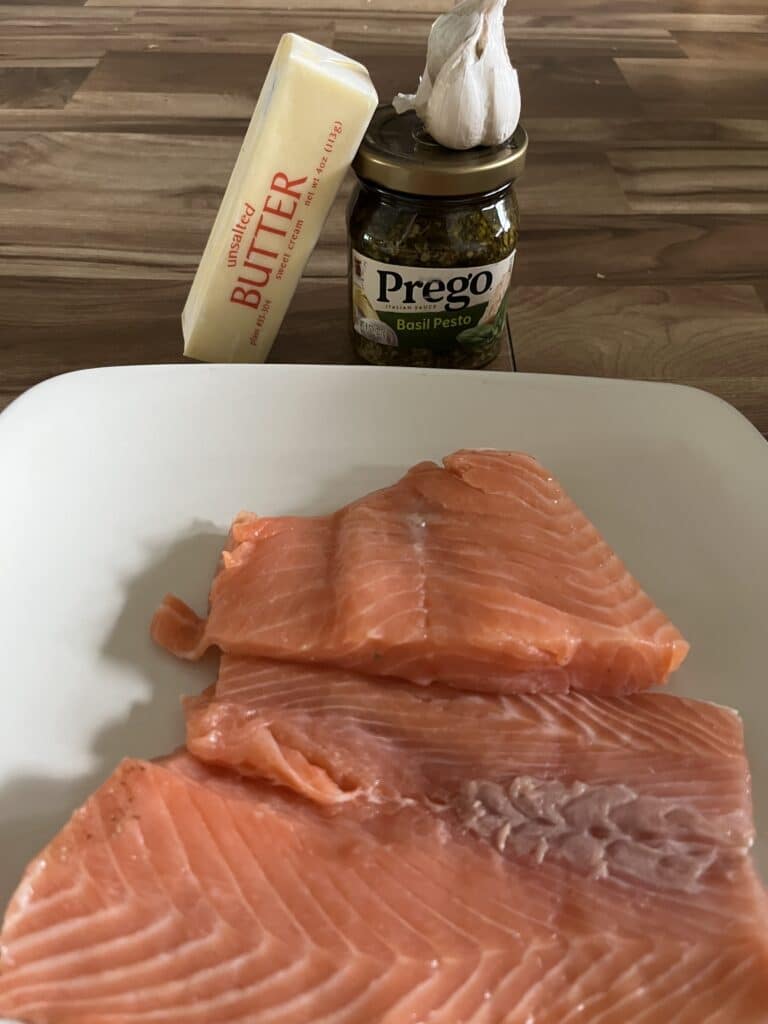 Directions
Preheat your oven to 400F.
Combine the pesto, softened butter, and garlic.
Line a baking sheet with foil and lay salmon fillets on top.
Generously season with salt and pepper and squeeze a little bit of lemon juice on top, about 1/4 tablespoon per fillet.
Scoop out the butter pesto using a medium-sized cookie scoop and place 2 scoops on each fillet. (I just use a teaspoon for this)
Bake for 10 minutes.
Serve with rice or a garden salad.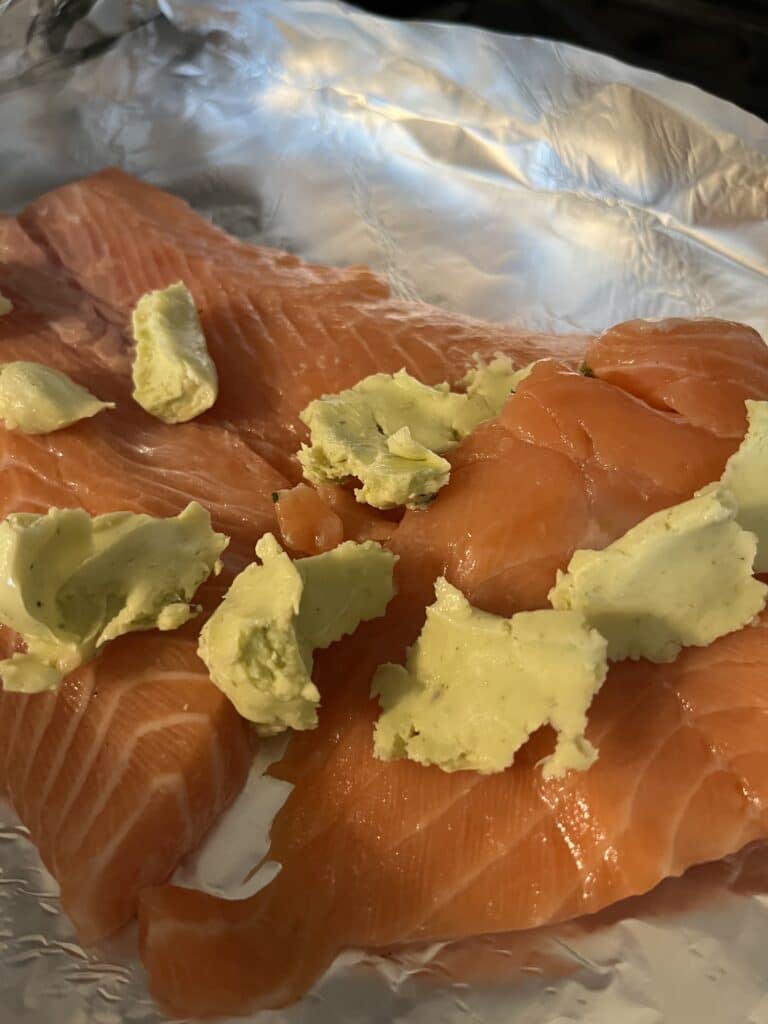 Dump and go meals are all about simplicity and convenience. You literally just dump all the ingredients into a pot or slow cooker, give it a quick stir, and then let it do its thing. No fancy cooking techniques or complicated recipes here! So, if you're looking to simplify your dinner routine (or maybe you're like me, and you are just trying to create a dinner routine), save yourself some stress and give these dump and go meals a try!
Looking for easy freezer meals, check out 5 Freezer Meals to Make your Postpartum Days Easy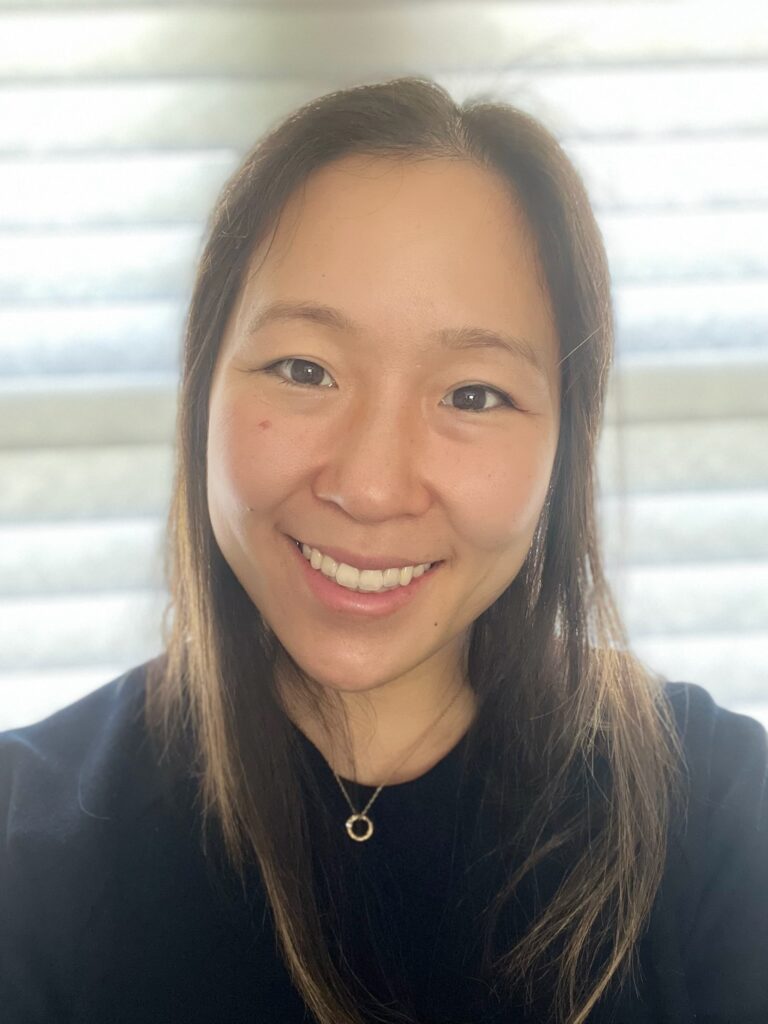 Stephanie Miller is the proud mom of twin cyclones Zach and Carter (20-month-old). Every day in the Miller house, you'll find rooms turned over, floors covered in bits of Lego and puzzle pieces (mind your step), and the sound of "Brown Bear Brown Bear" read over and over and over again. You'll typically find her being used as the seat to reading time for the two bookworms, covered in bubble solution as they try to excel in their Bubble Wand skills, or being the voice to command Alexa for their favorite tunes. She and her husband are working on their traveling skills cause she can't wait to show them the amazing world that is out there for them.
Latest Twiniversity Articles