Last updated on October 2nd, 2023 at 05:58 pm
A MoM asks:
Twiniversity Tip: Your preemies may qualify for assistance with medical bills and therapies based on their prematurity even though your income may not qualify. Ask your hospital billing department for details on how to apply for aid.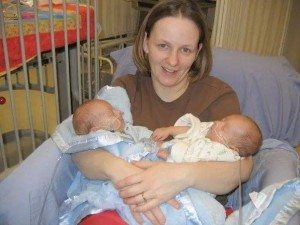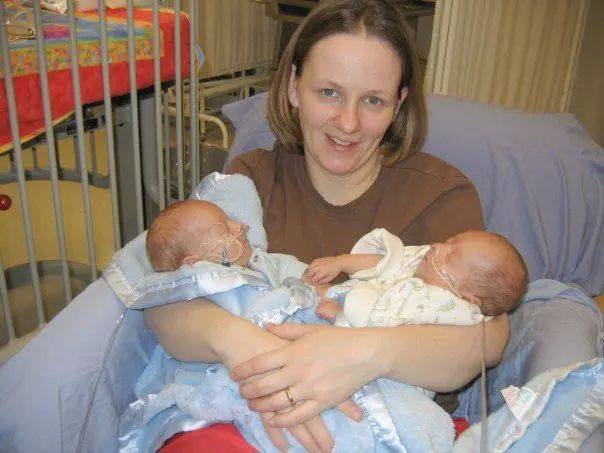 Mine were born at 26 weeks gestation and I was told they wouldn't make it. Now they've been home about three weeks and are happy, healthy four month old girls. It's not easy. I had a two year old at home and I'm a single mom. I also lived an hour away from the hospital. My advice to you, would be spend every minute you can with them and cherish every time you can be with them. I came back to work when they were about a week old. I found that spending the night up there made for awesome bonding time with them. It was exhausting, without a doubt. But you will get through this. Just remember how strong you two are..and think of how strong your children are. They will be just fine and you all will get through this. It's just a bump in the road to having your perfect babies home with you.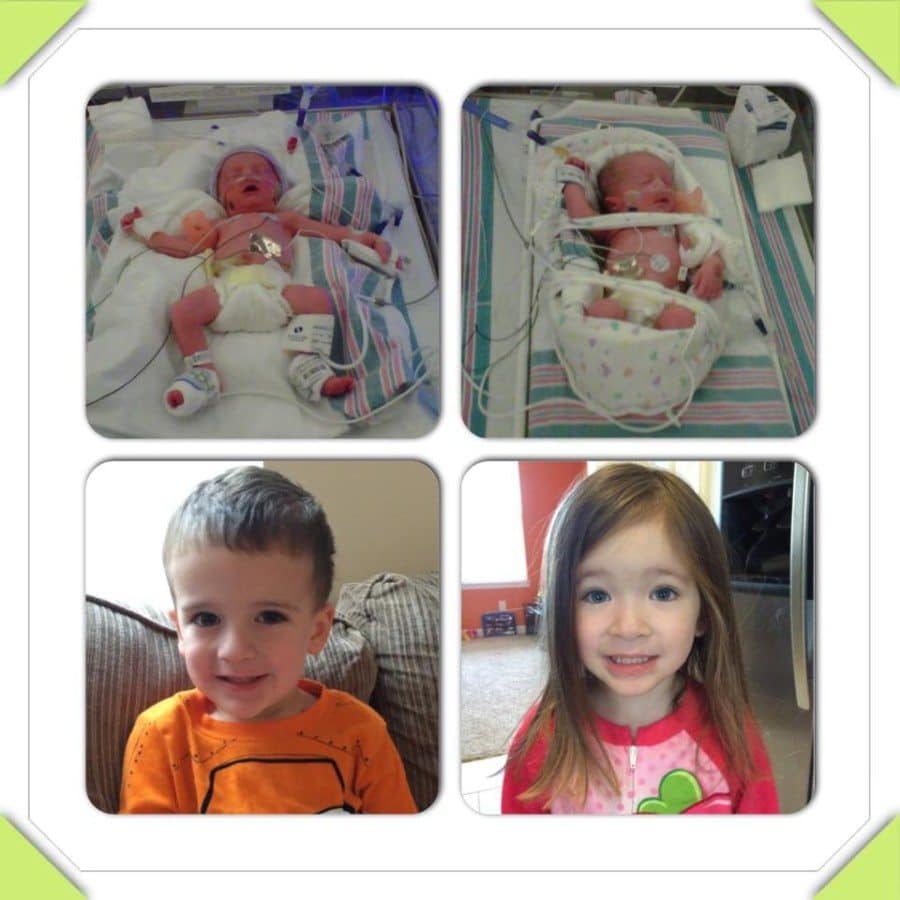 My twinkies were born at 30 weeks 1 day, on June 2. Baby b came home last Friday and baby a is still in the NICU. Here's the advice I got from one of the nurses. Right now, your babies need to just grow. They are still "not born yet" and while you are important to them, they can do their best growing undisturbed. Your job is to get well for yourself and for them and to make the milk. Don't feel guilty if you can't visit as often as YOU want. Take care of you and they'll take care of them. I am on day 54 of my nicu journey. In the beginning it was grueling, but I can see the finish line. You will get there. Your babies are strong and so are you. You will cry, you will have moments of complete dispair and moments of complete elation. This is the Rollercoaster you never wanted, but is worth it! Keep writing and communicating with other MoMs. We need each other!
Check out the Ronald McDonald House for a place to stay closer to the hospital, and find your March of Dimes person at the hospital…they will be tremendous help.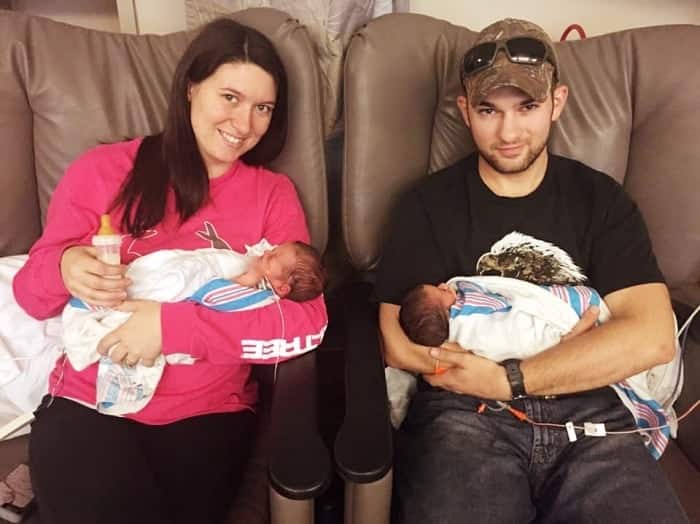 The idea of staying at/near the hospital is great and should be explored IF that can be your reality. When our twins were in NICU we decided it made more since for my husband to work so he could save time off for when they came home. We also had three boys at home and wanted to keep their world as normal as possible & I couldn't drive. We found a nurse that we loved and we would call every morning and evening that we couldn't get there. The NICU was very understanding and never made us feel like we were bothering them when we called and sometimes they would call us. There are no rules, no right or wrong here. You will find what works best for your family and know in your heart that your little people are being treated with the best care possible and they feel your love always! We also slept with blankets and took them to the hospital, the nurses put the blankets in with the boys and gave us blankets that the babies were wrapped in to take home. i still have them. ♡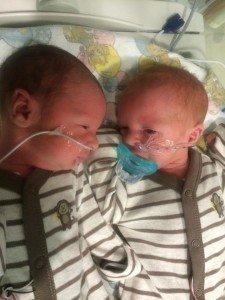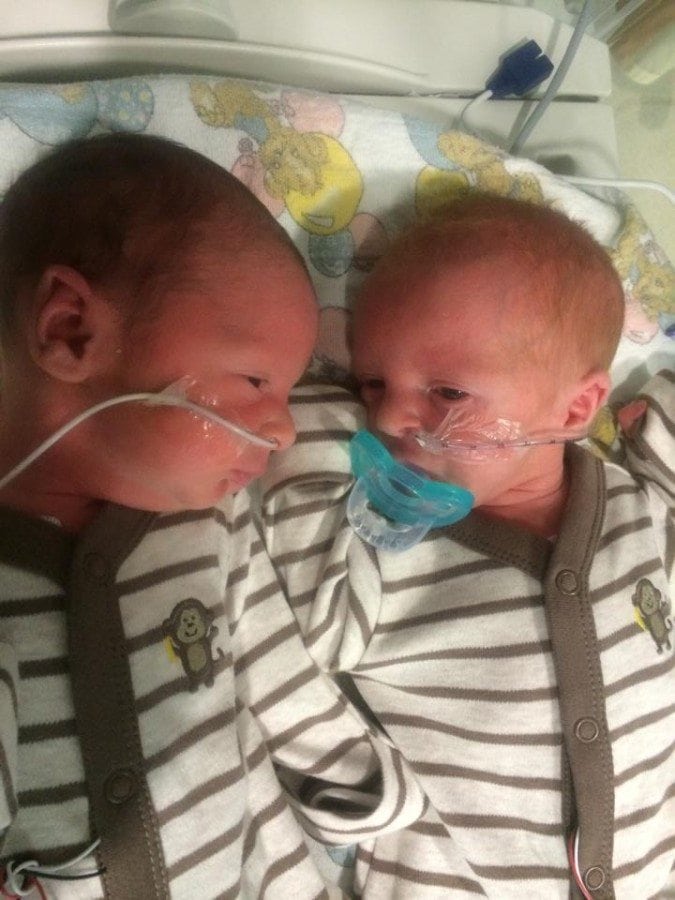 Mine were separated, as in one came home with me and one stayed in the nicu. I struggled. I felt guilty. I wouldn't get there everyday and felt like the worst mom ever. Here's the truth of it all. We did our best and that's all we can do. Both kids are now successful children. There is no resentment from the child less visited. You do the best you can do and that's all anyone can ask. I love the ideas of staying in a room or the Ronald McDonald house. *hugs* This is one of the hardest parts.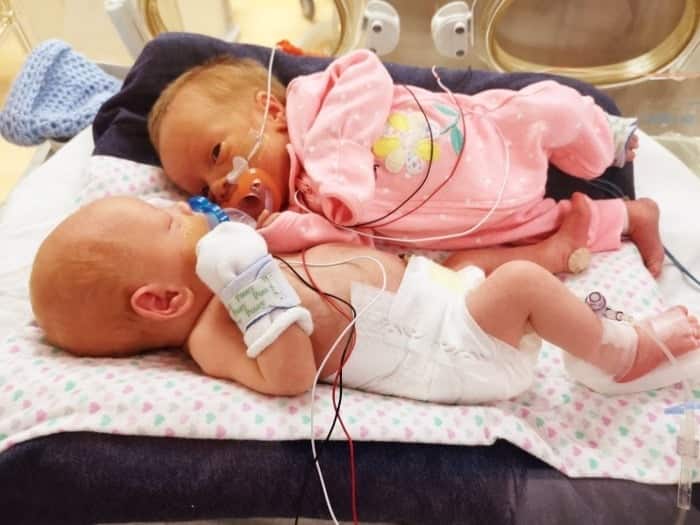 Mom of a 27-weeker here!!!! I was the same distance from the NICU and spent several days separated from the hospital because of Hurricane Ike. Set up a rotation of primary nurses you love and trust, have the nurses call you when docs round every day if you can't be there in person, pump (it gives you something you can proactively to help your babies grow and helped my psyche immensely), stay at a Ronald McDonald House if available a couple of times a week, find a Mom of Multiples group in your area as several of the parents have walked your path, and as silly as it sounds, bring treats (even as easy as donuts) and a note for the nurse's lounge thanking them for caring for your babies and loving them when you're not there. You WILL make it through this and so will your babies!!!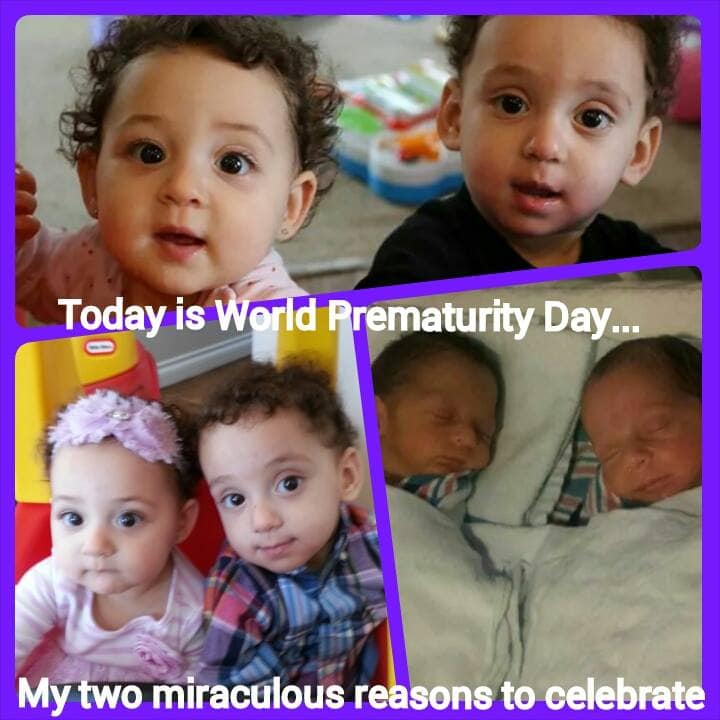 Mine were born at 26 weeks. 62 days in the NICU. Everyone told me one day we wouldn't even remember it. Over a year later it's true, sometimes we even joke about dropping them off for a day. I will say I was extremely depressed while they were there. The day I went home without them was truly the worst day of my life. Idk if you're nursing but that's extremely hard too. Nursing with no babies at home almost makes the depression worse in my opinion. Things will get better. Trust me, right now you're not qualified to give them what they need. They need the nurses. But what you can give them when it's time is skin on skin. They need you for that, They need to feel your warmth and hear your heartbeat. Hang in there mamma. You'd be surprised how many people have been where you are now!! These monsters are fabulous just like yours are and will continue to be. ????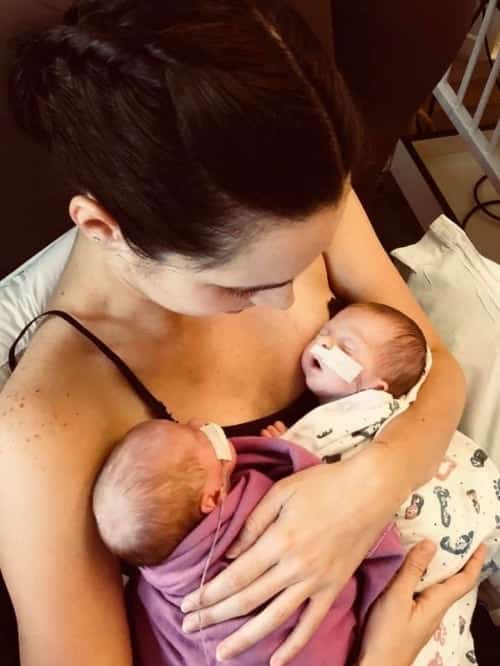 My twins were born 2lb 2oz and 1lb 13oz at 26 weeks. My daughter came home after 3 months but my son took 5 months and came home with a feeding tube and on oxygen. You can do things you don't think possible for your children, it will get easier. Best thing you can do is spend what available time you have with them and don't beat yourself up for having to come home at night without them, skin to skin cuddles as much as possible and express milk if you can for them. Helps them fight infection. Good luck.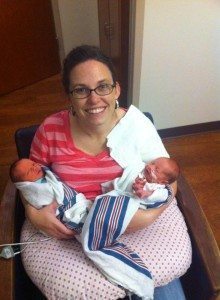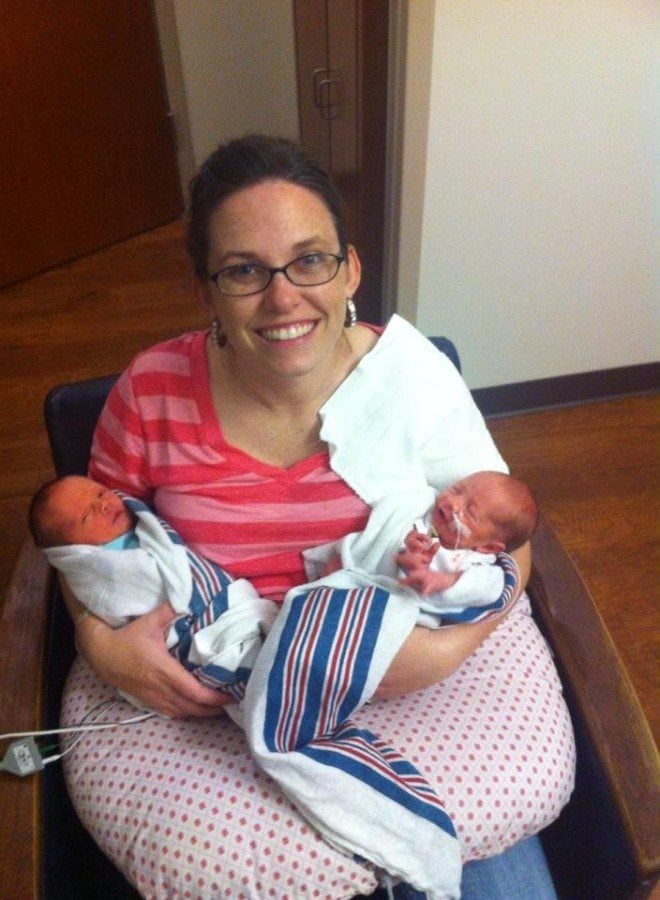 My boys were born at 31 weeks. It does it easier. I know our hospital would let moms stay in the NICU family room when they lived further away. You just have to ask. And good luck!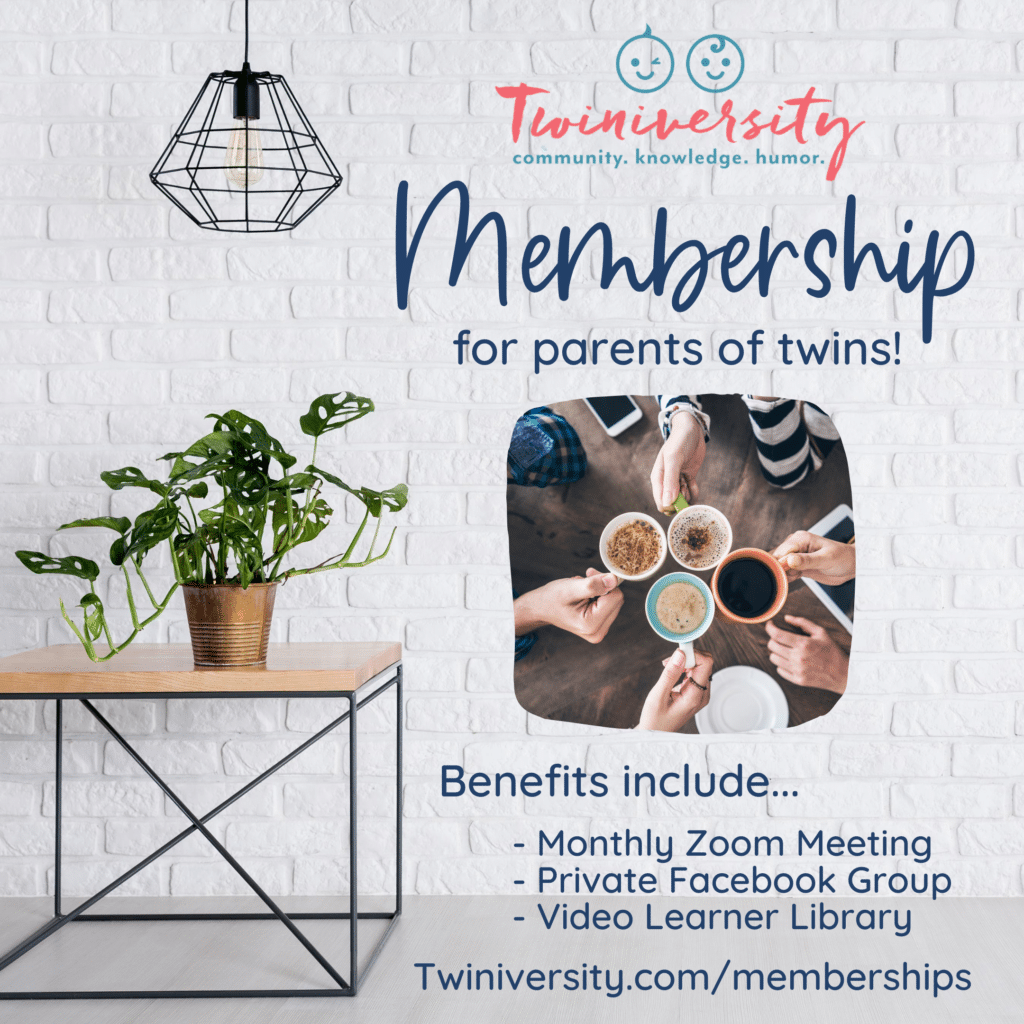 Need some twin parent friends? Get the support you need with a Twiniversity Membership. Benefits include a monthly twin parent club meeting on Zoom, access to a private Facebook group just for twin parents, and a video library of twin parenting lessons. Visit Twiniversity.com/membership to join today!
First, congratulations and prayers for your babies!! Second, check with the hospital to see if they have a place for families to stay, like the Ronald McDonald house. Third, my twins were born at 33 weeks. One was released at 2 weeks and the other at 6 weeks. Due to my own complications and prolonged hospitalization, I couldn't go visit at all for a few weeks. Even when I could go, I was only able to stay for brief periods. Don't beat yourself up – they are in good hands!!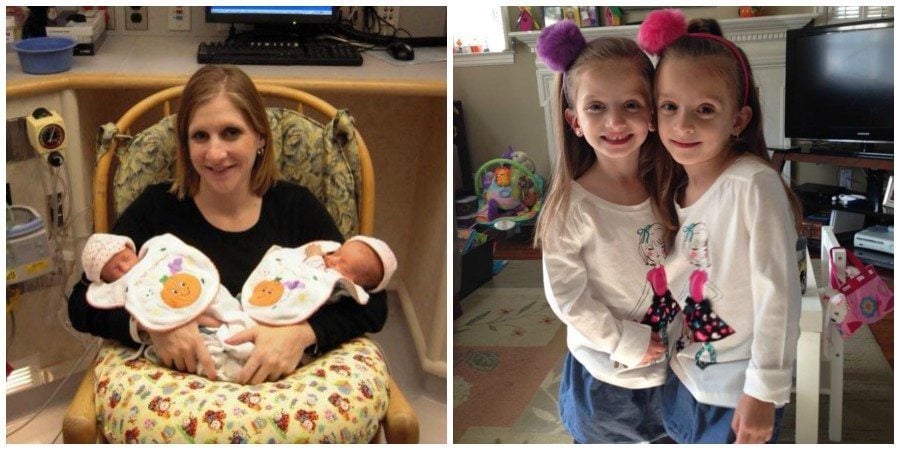 Bless your heart!! I'm so sorry you have to experience this. My boys were born at 34 weeks but one had to be shipped 2 hours away for emergency surgery and we lived like this for a month. My husband and I split between the two towns. Just like you said, your babies are in the perfect place right now. What helped me was to take it day by day and sometimes hour by hour. I didn't look too far in the future just tried to focus on the present and get as much done as I could before both my babies were home. I promise you will survive this and all the emotions and thoughts you will experience are completely normal. Continue to reach out to the group and know you are not alone!! Praying for comfort, endurance and strength for you and your fiancé, also praying for healing, comfort and strength for your precious babies!!!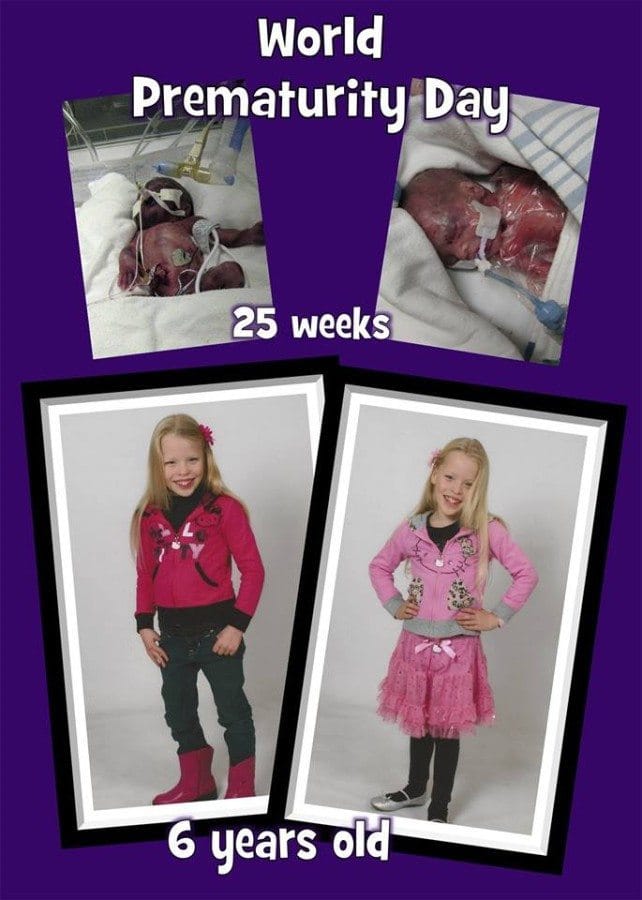 I was in your same shoes, we were an hour away in the winter when the ice storms and snow would keep us home on the free days we would have. It was heart breaking and emotional BUT rest assured momma those NICU nurses are ANGELS sent from GOD who are called to rock, feed and love on your babies when you can not be there. We tried to go as much as we could but my heart broke that we couldn't be there 24/7. Do not feel bad! Take care of yourself and have faith that the babies always know you are thinking of them and need to rest as much as you do to grow and be strong and healthy! Ours were there only 2 weeks and before we knew it were home with us! So many babies in the NICU have parents who don't even come and visit. The nurses appreciate caring parents who try their best and let them do their job. They love those babies. Each and every one of them! Prayers for a speedy stay and healthy babies who get to come home soon!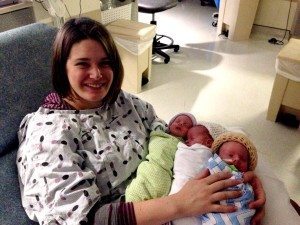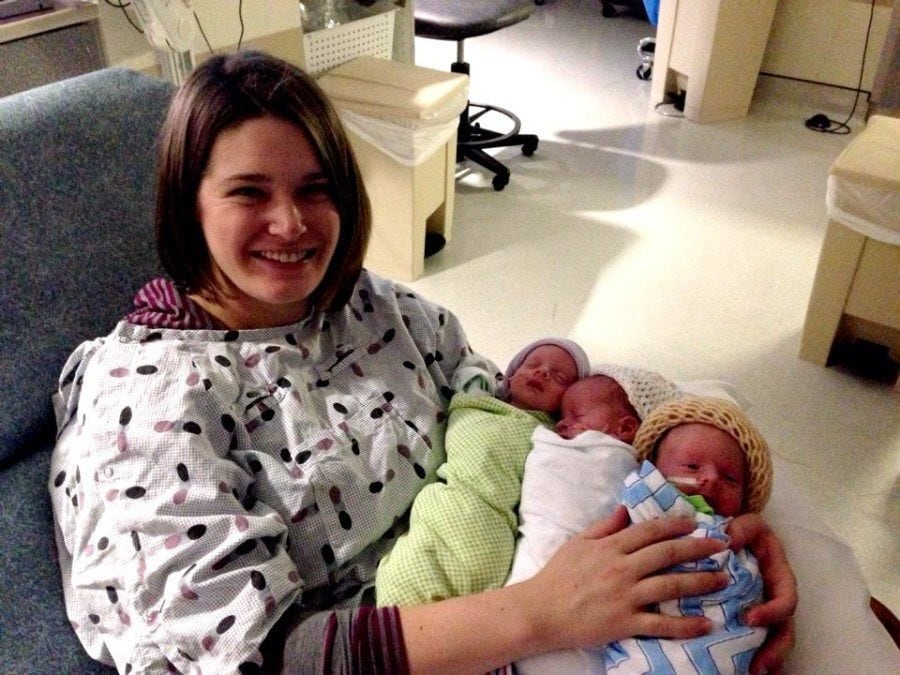 My girls were in a hospital an hour away from me and with a three year old at home, I could only manage every other day visits. Ask if they do webcam views. When my girls were in the NICU, the hospital would set up webcams for half hour views (per baby). It wasn't the same as being there but it helped on the days I couldn't get there. I would also check with the social work staff at the hospital about family stay residences. The hospital my girls were at had something like a Ronald McDonald house. Hang in there!
You can do it. It sucks. No lie. Take it one day, or even one minute at a time. Pumping helped me feel like I was doing something for them. I went several times a day but I'm only a 15 minute drive. Call though. That's their job and they like updating parents. Some days will be hell but know there is an end. It will seem like an eternity though. Another preemie dad once said that after watching what his child went through fighting day after day in the NICU, he (the dad) never came home from work again and said he had a bad day. He said "I don't have any idea what a hard day is, but my son does." It was very moving and some much needed perspective.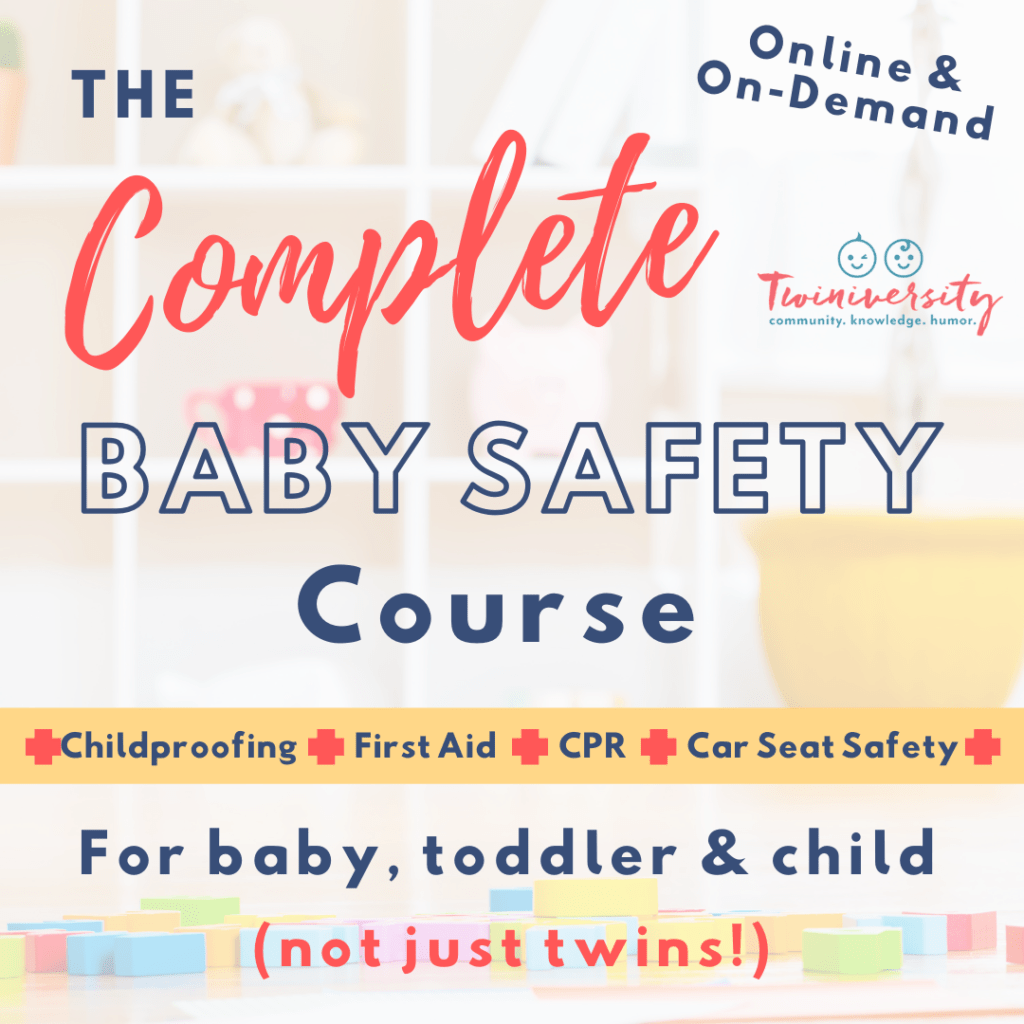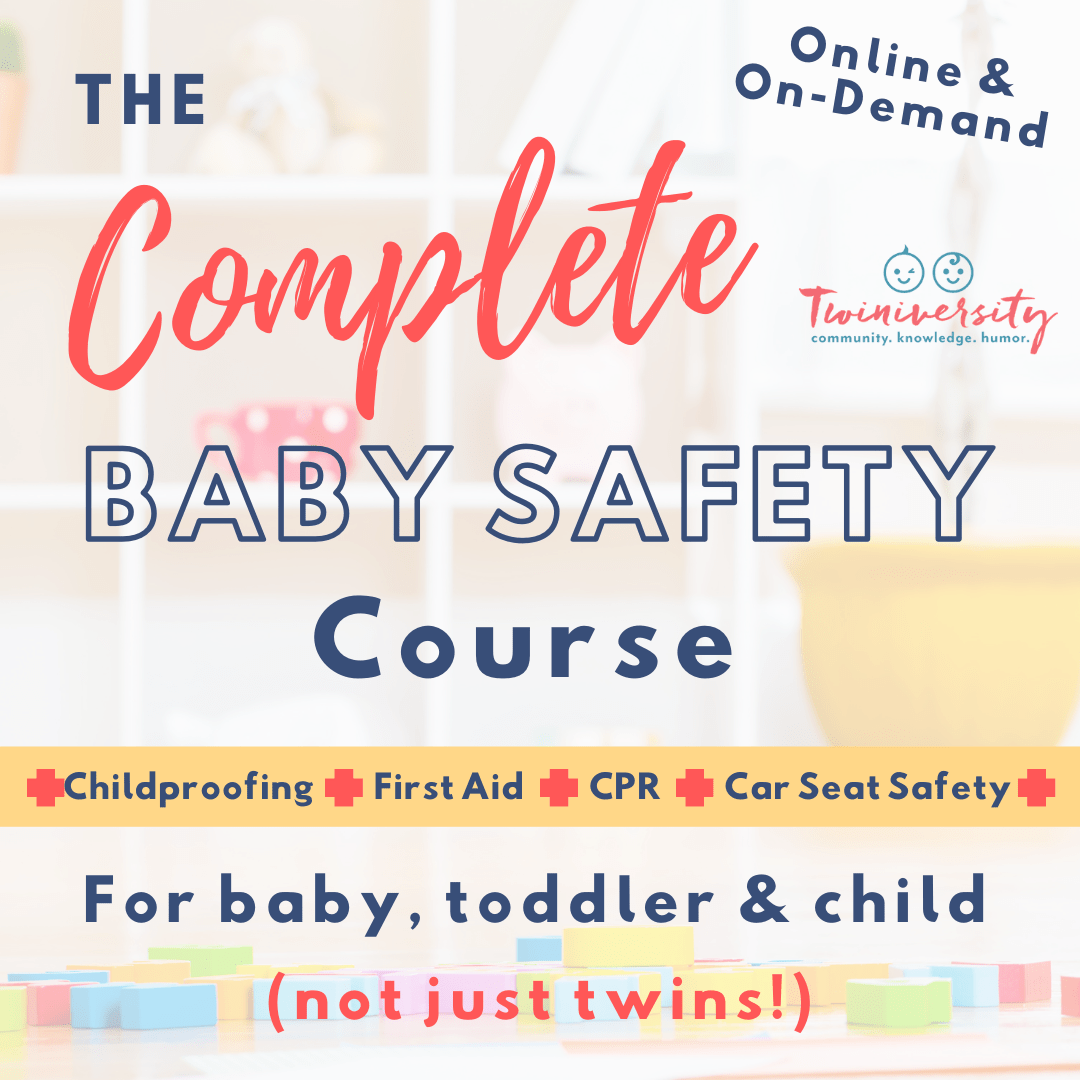 Need some baby safety training? Take the Twiniversity Complete Baby Safety course, offered on-demand. Includes video modules on infant, toddler, and child CPR, first aid, and common medical ailments, plus car seat installation and safety and childproofing your home. Click here to learn more!