Read how a mom of twins learned the importance of finding the humor throughout her twin pregnancy in order to stay sane and enjoy the moments.
When I first found out I was pregnant with twins, my husband immediately stopped joking around with the doctor and I let out a quiet 's-word' (and no, I don't mean the word stupid) in the stirrups. After leaving the doctor, we sat in silence for about an hour and a half.
Not quite knowing how to process the information we had just received, I quickly turned to humor. "Two will be a walk in the park. I manage at least 20 daily in my classroom!" We both laughed and from that point on, never discussed this moment again. The initial shock had set in and we were going to soon be welcoming identical twin boys into our family.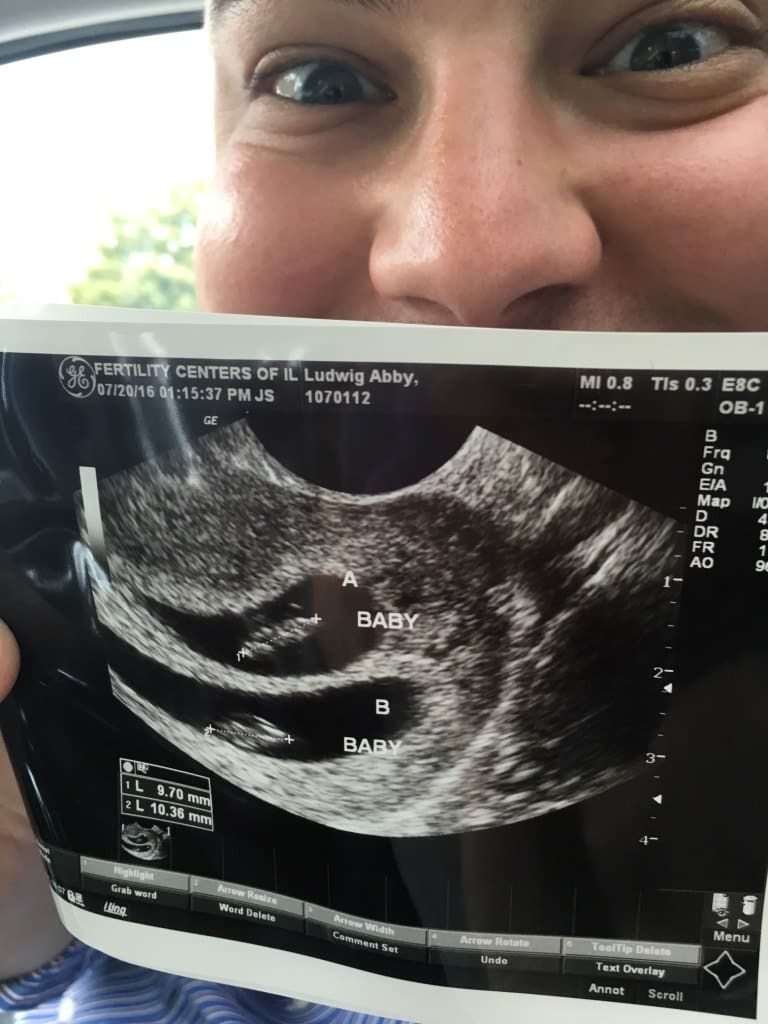 From then on, I decided I had to experience my twin pregnancy with a very good sense of humor. Here's a few examples of how I took some very unpleasant moments and decided to laugh at myself, so I wouldn't cry.
My first trimester was relatively uneventful. Well, minus the vomiting every day, usually after dinner. About 3 weeks in, I made a new Sesame Chicken recipe. I was dying for some Chinese food, but trying to be "healthy" and decided that a homemade version would be an exciting challenge. It smelled delicious, the rice was cooked and I had roasted a beautiful head of broccoli to accompany my meal.
I took my first bite.
It was incredible!
Sweet with a hint of spice and cooked to perfection. I was chewing it up and so pleased with myself when it set in. Uh oh. There it was, the nausea I had read so much about. I needed to get to a toilet pronto! Luckily, in our old apartment, the garbage can often sat out in our kitchen. Let's just say that garbage can saw more than it's fair share of activity in the early days. It was a perfect midpoint between our living room and the bathroom. After that night, chicken and I didn't revisit our relationship for about 8 months.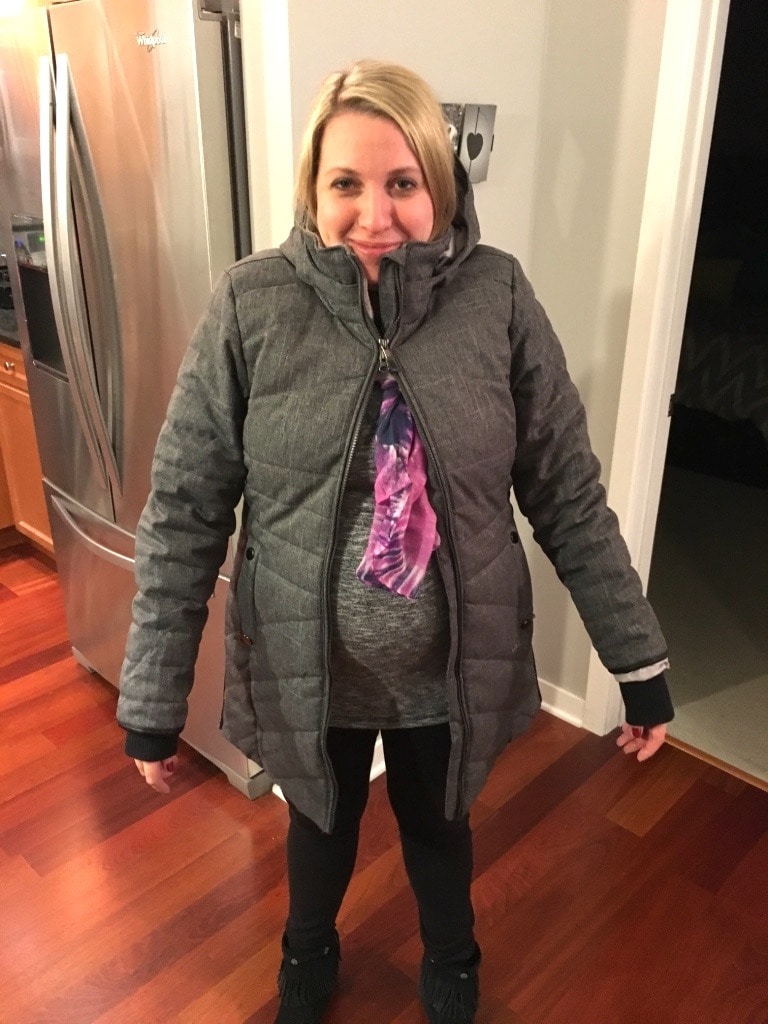 Towards the end of my first trimester, we had a special family trip planned to Las Vegas to celebrate the 21st birthdays of my sister and cousin. I had been looking forward to this trip for months, and was now realizing how different Vegas would seem while pregnant, in 100-degree heat.
The trip ended up being a blast and I was able to push through the deep exhaustion and morning sickness most days to accompany everyone on each planned activity. On the last morning of our trip, we headed to the Sports Book, so the boys could watch any of the games playing before we left. Once again, nausea set in and I was off to find a bathroom. As I finished up, I heard another girl having a similar issue. We walked out at the same time, and based on her t-shirt, I could tell she was on a bachelorette party. She looked at me, giggled, and said, "Vegas really gets the best of us, huh?" Oh, you sweet girl. You have NO IDEA what is going on with my body right now. I couldn't help but start laughing as I washed my hands and gave my teeth a quick brush.
"Vegas really gets the best of us, huh?"
My second trimester turned a corner and at this point I even began to enjoy my pregnancy. I was very lucky and had few complications or issues throughout the bulk of this time. As the holiday season approached, I was 28 weeks pregnant and was hoping that my OB would allow me to fly from Chicago to Arizona to spend the end of the year with my family. At my 28 week appointment, she gave me the green light and I booked my flight for the next week. She instructed me to let other people lift my suitcase, wear compression socks, take a baby aspirin, and drink lots of water throughout the flight.
I was happy to oblige if it meant spending Hanukkah and Christmas in the desert. The flight there was uneventful, but throughout the two weeks in AZ (weeks 29-30) I turned into a pufferfish. For the flight home, we were ecstatic when we found out we had been seated in the exit row, which had only two seats instead of the typical three. It wasn't until we boarded the airplane that we realized those two seats are far narrower than the standard seat. Getting me in that chair was like shoving a hot dog into its casing. Once I was in, I wasn't going anywhere until my hubby had to pry me out at landing!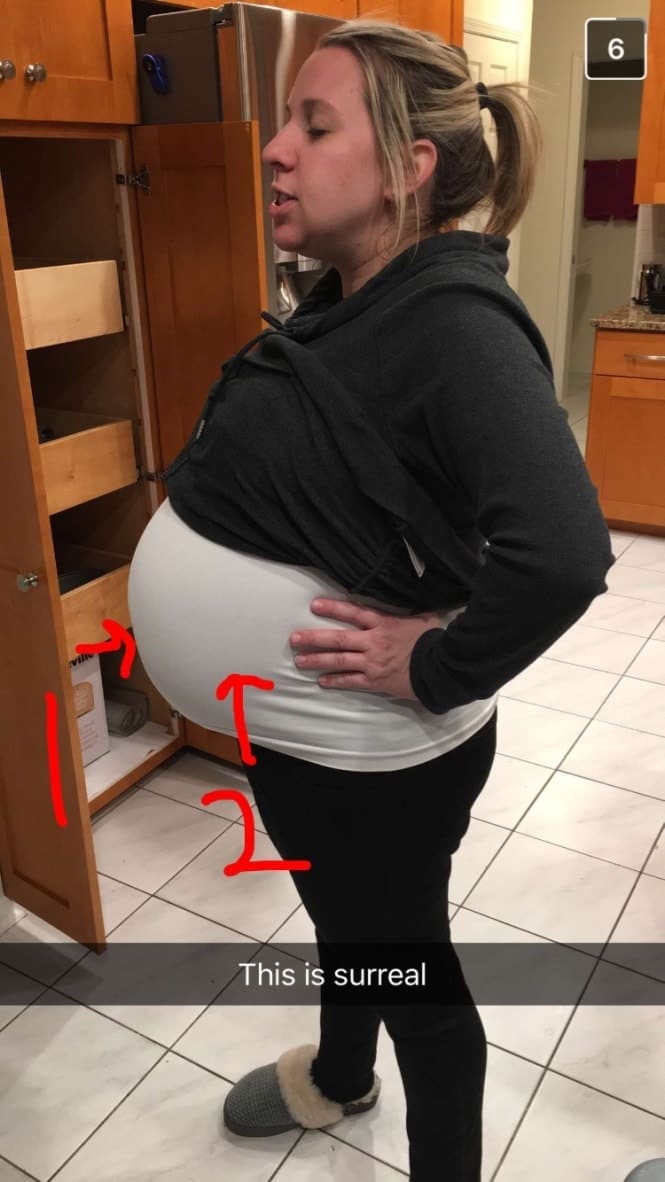 We arrived back in Chicago and a couple days later I was back in the classroom, teaching 20 Kindergartners as the January cold set in. By the middle of the week, I was having some major swelling issues. By the middle of the day, my feet were triple the size they had been in the morning.
My students even noticed, asking me, "Mrs. Ludwig, why are your feet spilling out of your shoes?" Thanks, kid. I appreciate your concern. I called the doctor, and they asked that I come in that afternoon. By the end of the day, we were in triage at the hospital, waiting to see if my blood pressure would go down. Luckily it did, and we were on our way home within a few hours.
Throughout my entire twins pregnancy, we would not have been able to survive without seeing the humor in these situations. Especially when your water breaks at 6:45 am (but as a twin mama, you're convinced you just peed on the floor.)
We met our boys on February 1, 2017, after Twin A (who broke said water) came out screaming and extremely excited to meet us. Twin B, on the other hand, gave us the stink eye immediately and clearly was holding a grudge that his brother did not consult him when deciding he was ready to vacate the premises. Those boys keep us on our toes and provide constant entertainment throughout the day. Laughter truly is the best medicine.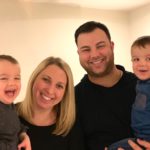 Abby Ludwig is a work-from-home mom (Baby Registry Consultant with Gugu Guru) to twin boys who lives in the Chicagoland area with her husband. She has quickly mastered running every appliance in the house to try and make sure everyone is fed, clothed, and clean. As a former Kindergarten teacher, she loves to keep things organized and has recently found how cathartic it can be to fold teeny tiny laundry into nice neat piles. While everything may look nice on the outside, Abby promises she's really a 'fake it 'til you make it' kind of mom who loves her little men something fierce!
Related Articles
5 Things to Do When You Find Out You're Having Two
To my friends without kids: Twiniversity Funny
11 Twin Mom Observations from the First 3 Years