Being told you are expecting twins can come with so many feelings. Check out these 5 things to do when you find out you're having two.
"It's my lucky day! There are two babies in there!" my sonographer said almost immediately upon beginning my ultrasound at my first obstetric appointment. And so began the journey of a high-risk twin pregnancy. having two
I had been blissfully unaware I was carrying two babies for the six weeks in between my positive pregnancy test and my first doctor's appointment when I was ten weeks along. After the sonographer was finished, my husband and I sat in the darkroom, collecting ourselves before venturing into the lobby to wait to see the doctor.
My husband, being the problem solver that he is, immediately said, "We are going to need a bigger car!" and was already minivan shopping on our walk back to the lobby. I needed a little more time to process the information, but I quickly realized a bigger car was only one of the many things that needed to change in our lives to prepare for the twins' arrival. having two
With the rush of first trimester hormones and the pretty unbelievable news of multiples, I quickly became overwhelmed with how to start preparing. As Josh Billings said, "There are two things in life for which we are never truly prepared: twins." However, here is a list of five things you can do in the early stages of your pregnancy to begin preparing for your twins to arrive.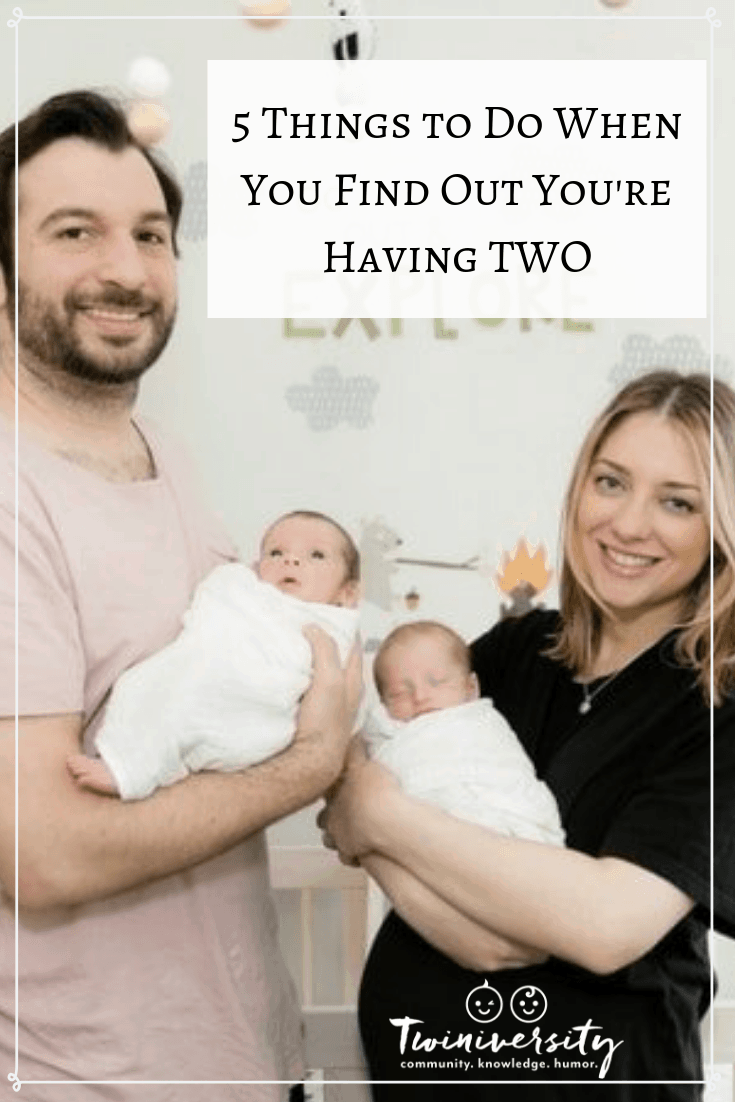 1. Seek out support.
Becoming pregnant with twins is kind of like buying a new car. Before you bought the car you never noticed a single one on the road, but now that you have one they are everywhere! Twins seem to be the same way. having two
Everybody has some connection to twin life. A best friend's cousin's daughter has twins for example. These people will all want to give you advice and relay horror stories. Smile and nod, and then find your real support people. Reach out to people you know who actually have their own twins, even if they are only distant acquaintances.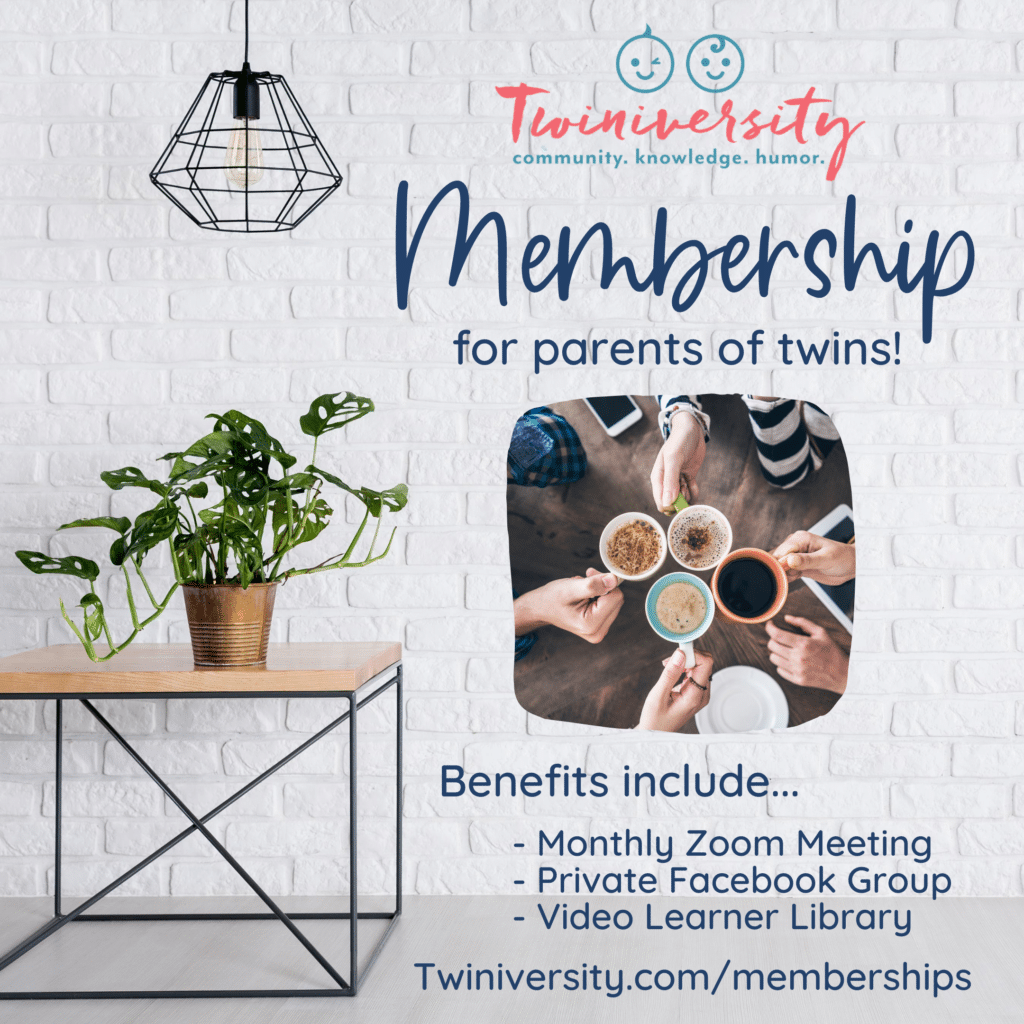 Need some twin parent friends? Get the support you need with a Twiniversity Membership. Benefits include a monthly twin parent club meeting on Zoom, access to a private Facebook group just for twin parents, and a video library of twin parenting lessons. Visit Twiniversity.com/membership to join today!
A couple of weeks after receiving the twin news, I went through my Facebook friend list and sent messages to a few moms of twins that I had known at some point in life with an open invitation for advice. I got together with a couple of them and began to build a deeper relationship. having two
Other twin moms have an empathy and understanding that is just different from singleton moms. We get it. Lots of towns have groups for mothers of multiples, seek one out in your area. Reaching out to people I hadn't spoken with for a long time was way outside of my comfort zone, but I am so glad I did it. The type of support you need will change throughout your pregnancy and into the newborn months, but building a strong network of friends and family is crucial.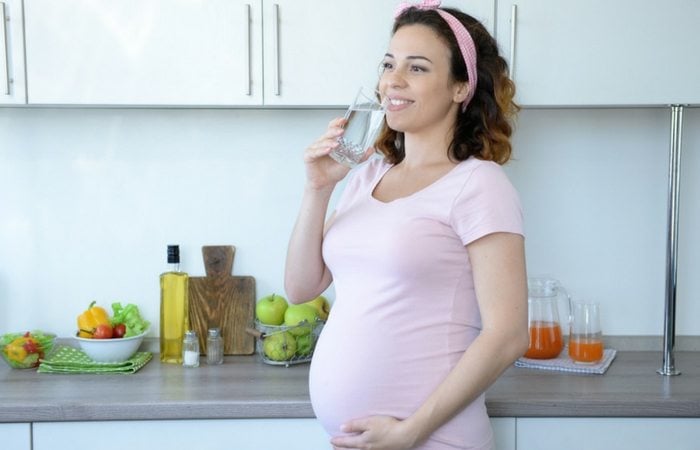 2. Treat your body well.
The first trimester is exhausting – literally, I was tired all the time. Listen to your body and rest when you need to, and go to bed early! Make your first prenatal appointment and start taking a prenatal vitamin and extra folic acid as soon as you find out you are pregnant. Focus on eating healthy foods as much as you can (all I wanted was bread and nacho cheese sauce in the first trimester!)
I ordered a copy of When You're Expecting Twins, Triplets, or Quads: Proven Guidelines for a Healthy Multiple Pregnancy by Barbara Luke, Tamara Eberlein, and Roger Newman. This book is centered around proper nutrition for multiple pregnancies and was very helpful in providing guidelines for healthy weight gain and food recommendations. having two
I was an avid CrossFitter up until the day I found out I was pregnant with twins, at which time my doctor asked me to find lower impact ways to move my body. Even with my exhaustion, staying active made a huge difference in my mental health. Find ways to move your body that make you feel good a few times a week. having two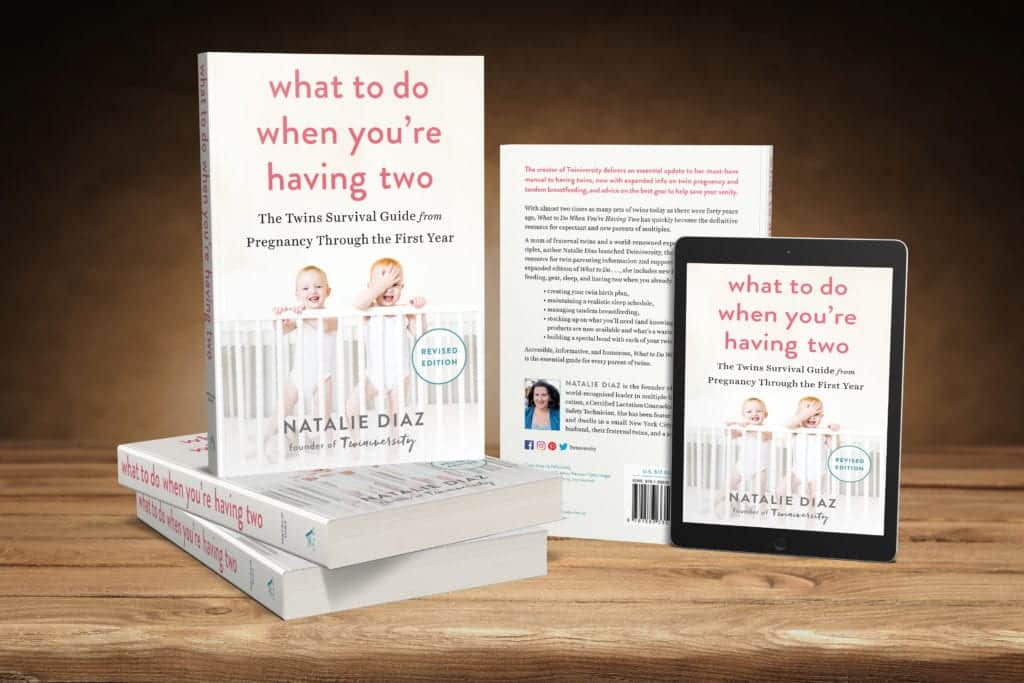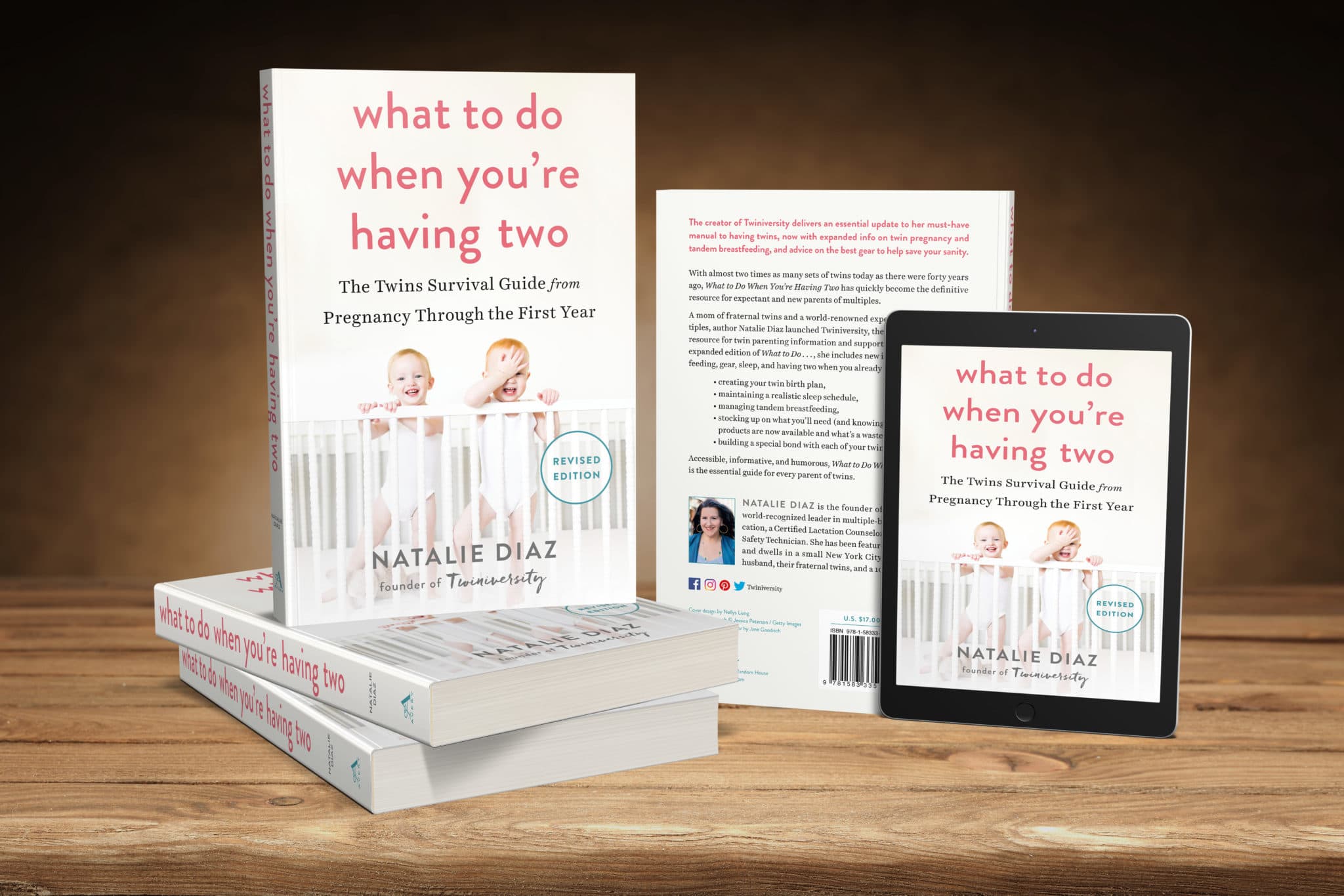 In What to Do When You're Having Two: The Twins Survival Guide from Pregnancy Through the First Year, national twins guru and founder of Twiniversity (and twin mom herself!) Natalie Diaz provides a no-holds-barred resource about life with twins, from pregnancy and birth all the way through your duo's first year of life. BUY NOW
3. Find your sense of humor.
This was one of the first pieces of advice a fellow twin mom gave me, along with the book Ready or Not…Here We Come! by Elizabeth Lyons, which I would recommend for a no-nonsense take on surviving the first year of life with multiples. Perspective and attitude are everything.
This journey is going to be hard. It's going to challenge you in ways you've never been challenged. You will be more tired than you've ever been. Your house will likely never be as clean, at least not for a long time. Everyday outings feel like running a marathon when you have two babies in tow. Your body will do crazy and amazing things, which are only just beginning in the first trimester. Give yourself time to adjust to the news of twins, then start shifting your expectations. having two
I actually went through a period of grieving when I found out about my twins. I grieved for the singleton pregnancy I had expected, the ideas I had of what my birth experience would be, of raising a baby, and of how my life would be in general. Then I began to shift my mindset and threw all my preconceived ideas out the window. When the sonographer first said those words, "It's my lucky day!" I actually just started to laugh. Because what else can you do? Keep perspective on the situation and laugh as much as you can.
Twiniversity Tip: Don't forget to get your copy of What To Do When You're Having Two!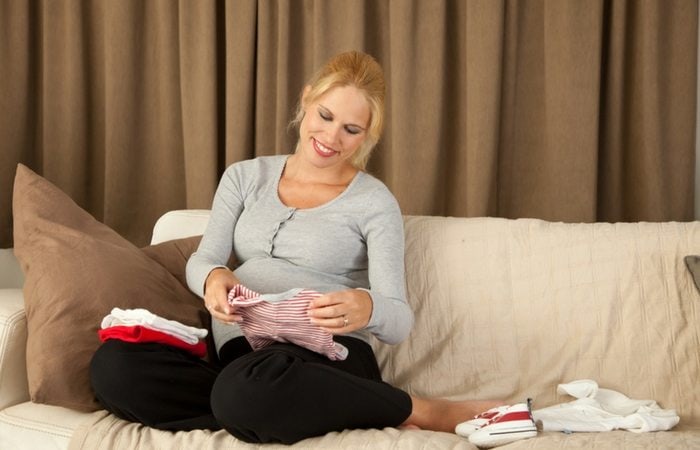 4. Get a jumpstart on nesting preparations.
Twin pregnancies often result in bed rest or premature birth. I took my healthy pregnancy for granted until I ended up in the hospital at 27 weeks with bleeding (likely a placental abruption) which put me on bed rest for the remainder of my pregnancy when my twins were born at 38 weeks to the day in a scheduled cesarean. having two
In hindsight, I wish I had started "nesting" more in my first and second trimesters when I was smaller and could move around more easily. For me, these types of preparations included stocking my freezer with meals, washing and sorting baby clothes, putting together gear (swings, bouncers, etc.), and setting up the nursery.
5. Decide how and when to announce your big news!
This is perhaps the most exciting part of your first trimester! Announcing a twin pregnancy is especially fun. My husband and I decided not to tell anyone about the pregnancy until after my first doctor's appointment, at which point the news was even more exciting! We told close family and friends first, announcing the pregnancy and letting that be celebrated before following it up with, "well, there's more…"
We then decided to wait until we knew the sexes of our babies before making a more public announcement. Here's an article on twin pregnancy reveal ideas. Find or plan something memorable and be ready to smile. Watching those you love to react to the news of multiples is pretty fun! having two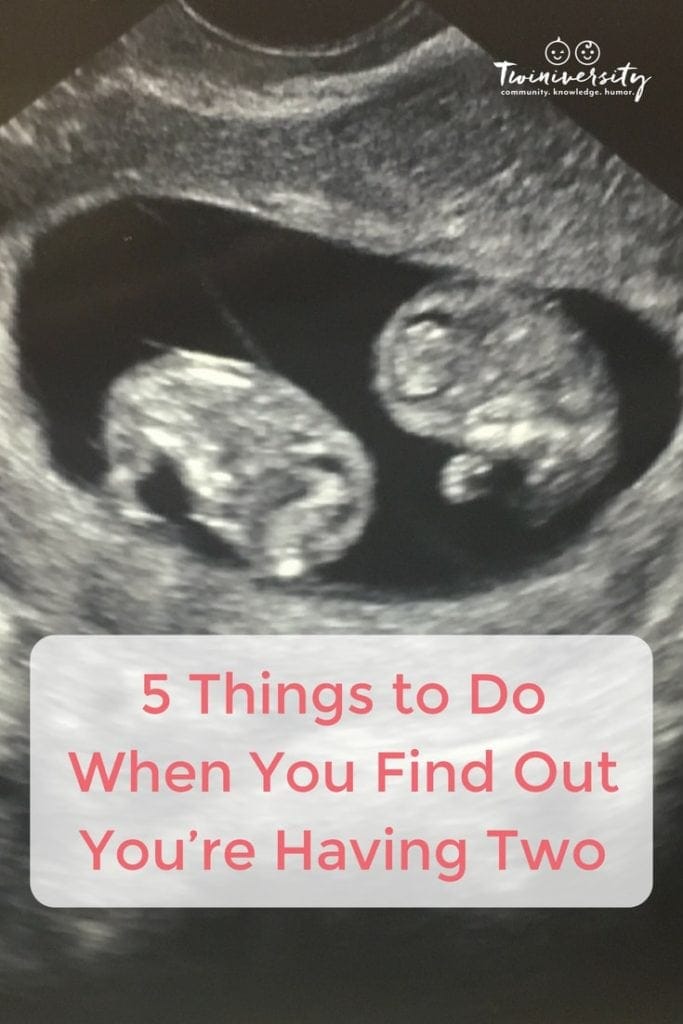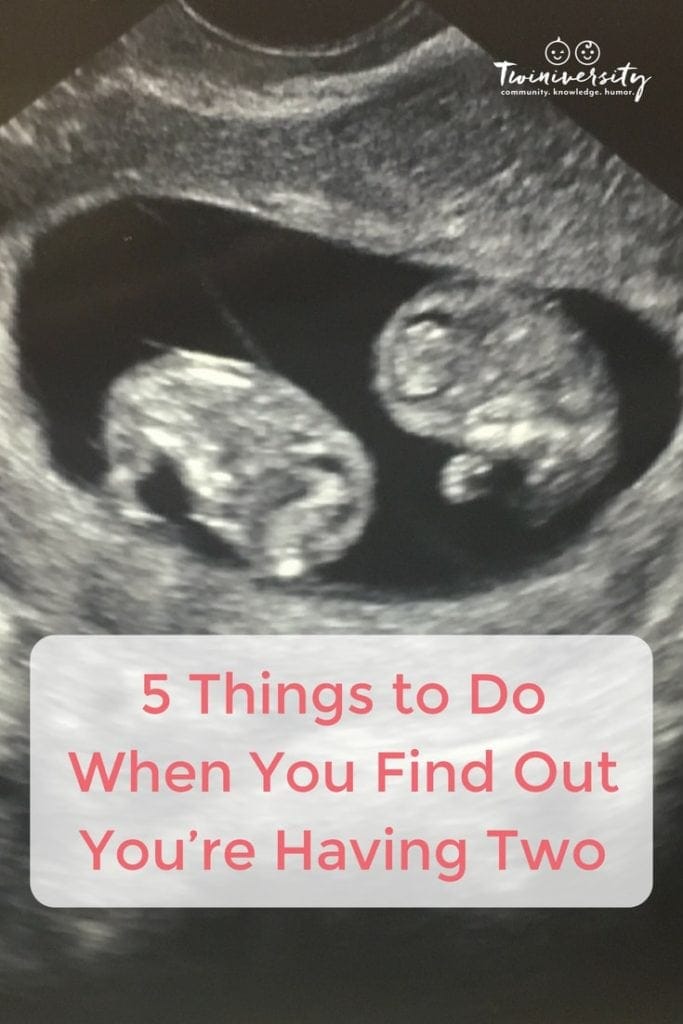 Enjoy those first precious weeks as much as you can. My pregnancy was a fun secret just between my husband and me for the majority of my first trimester. Sharing this amazing secret and appreciating what is beginning to happen in your body is one of the most special parts of the first trimester of pregnancy. And, I believe, even more so when pregnant with multiples! Get ready for the most incredible ride of your life! having two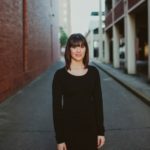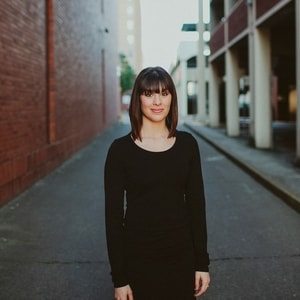 Carol Bridgens lives in Oregon and is a first-time mom to one-year-old twins, Graham and Maya. She is an elementary school teacher who is currently a stay at home mom. Her hobbies include CrossFit, Olympic Weightlifting, reading, and figuring out new ways to sneak vegetables into her twins' food.
---
Related Articles
How My Mothers of Twins Club Has Enhanced My Life
Advice for Women Pregnant With Twins