You've seen our articles on essentials for your newborns. But what about when your twins are a little older and you're trying to occupy two? In just a few short months your little ones will be rolling and then they'll be on the move! We've collected the best products from our Twiniversity fans to get you ready for the crawling and walking stages!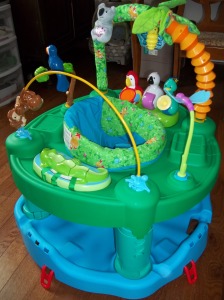 – We did one Exersaucer and one Jumparoo at that stage. That way they can take turns and not get as bored. They are just shy of 8 months and they love them still.
– My twins love the Sit-to-Stand Learning Walker! The front part snaps off and can lay on the floor. The wheels lock so once they are sitting they can sit in front of it and play. Then when they are older they can use it as a walker. When mine were new to walking I would leave the wheels locked and it would go slow enough that they wouldn't fall. They're 16 months and still play with it.
– We have Chicco high chairs and the stupid things have chair pads that do not easily wipe clean and are not machine washable! AND they take THREE FRIGGIN' DAYS to dry on a rack. Why would someone design a high chair like that?! We got them before they were born and didn't think to check for that. Sooooo my advice is to look for high chairs that have machine washable/dryable pads (this one also saves space!)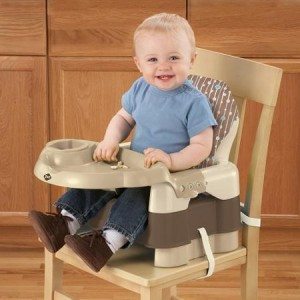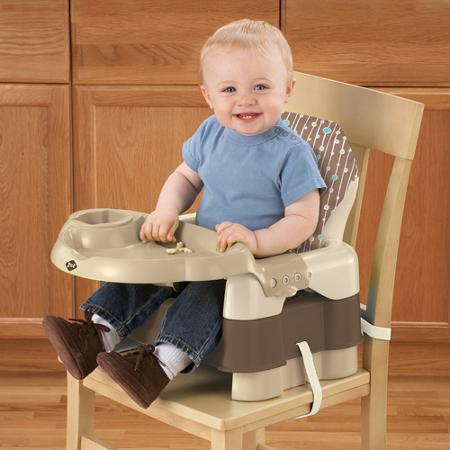 – As far as high chairs, I got two Safety 1st plastic ones that attach to any chair. Super easy to clean, have height adjustments to fit any table or chair and come apart easily. Mine don't seem to mind the lack of padding but I have put a small towel under them sometimes to help catch some messes. They like to pick up food and drop it by their sides if they don't want it.
– The Fisher-Price learning table kept my boys busy for almost a year, starting around 6 months. You can take the legs off and have the table on the floor so they can play with it during tummy time as they get older, and as they start to cruise you can put the legs back on and they can steady themselves while standing. It was just big enough so each twin could stand on one side so they could share it. This one has a little laptop, phone, piano, and book on top and plays music and has colorful lights — they just loved it!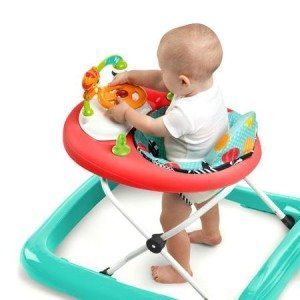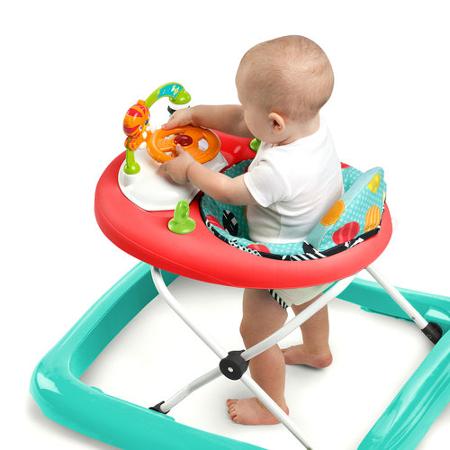 – I used walkers. I recommend getting two so they don't run over each other while one is on the floor. 4 months is a great age to start using them. I put a blanket behind them as they sit in the walker so they don't flop backwards. It helps build trunk control as they are not LAYING in the seat as they do in other things. Bright Starts has a good one. (Twiniversity Notes: Be very careful around staircases with walkers. Also try to limit the use of walkers/exersaucers/jumparoos to 20 minutes a day, as there is evidence they can lead to hip dysplasia. Here's more info on the subject.)
– LOTS of floor/tummy time is key. Lay-under toy mats are great as it gets their arms up reaching for toys.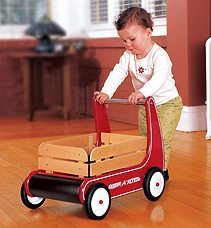 – Radio Flyer has a little push wagon that was really great on our hard wood floors. We found that other push toys were too slippery on the hard wood and the twins would fall down while pushing. The Radio Flyer one had rubber wheels that clicked so it gave some resistance when pushing. It's also fun to put one twin in the cart and let the other one push. They really got a kick out of that! Also if you have hard wood floors, the foam play mats will save you! Get more than you think you need. We used these in a lot of rooms plus on our screened-in porch in the summer. It saved many a fall for our wobbly boys.
– Check out Goodwill half-off Saturdays & yard sales. You can find so much stuff for cheap. Until about 18 months or so its about having lots of stuff to check out. It doesn't really matter if every button works or not or if a truck doesn't make noise, they don't care. And it all washes up.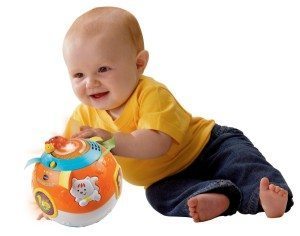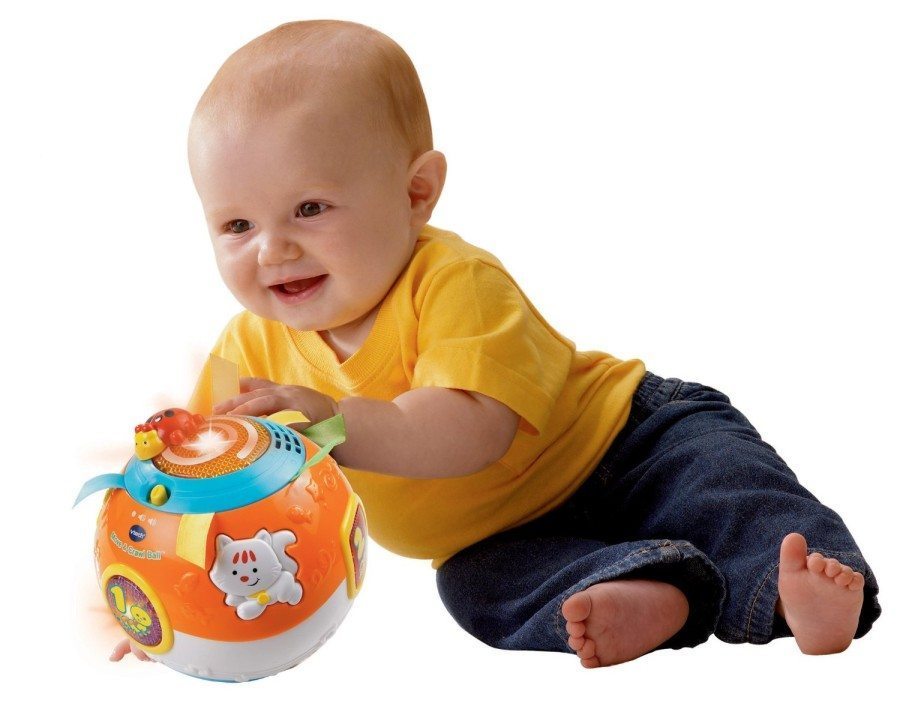 – We had a toy called a crawl ball. It has lights and sounds and it encouraged kids to follow it. I also liked the idea of placing toys/stuffed animals just out of reach during floor/tummy time. This also encourages stretching out and crawling. The Munchkin Mozart Cube was also a big hit!
– My twins aren't here yet, but with my son I used a portable high chair that you could strap to your normal dining room chairs. I plan to use these with these twins as well. I'm also consider buying an indoor play yard to corral my two when they get older.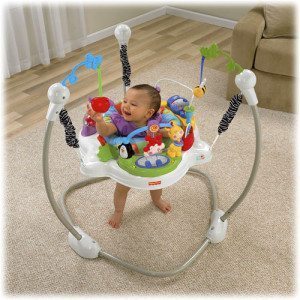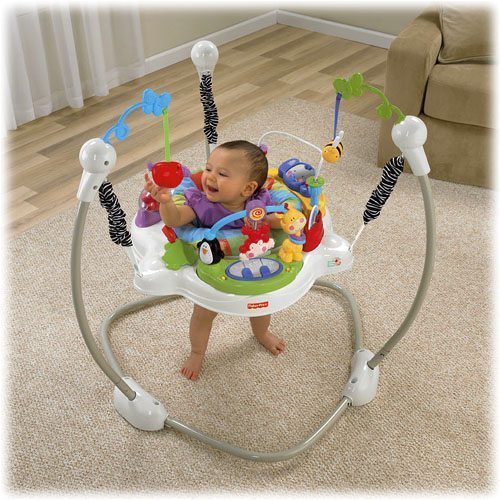 – Jumparoos and exersaucers are the best. I've noticed the bigger toys get more play time. There's also a Fisher-Price zoo with a rolling animal train that they loved.
– Once they can sit up in a chair, our girls loved having a "big girl table".
– We wanted to get them two small comfy chairs for the living room but many of them are pricey. I found a soft "fold out couch" just big enough for two and they just love sitting in it together to watch their shows. It also works great for us as a quick changing station in the living room.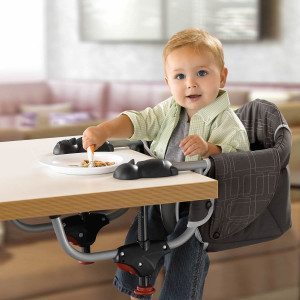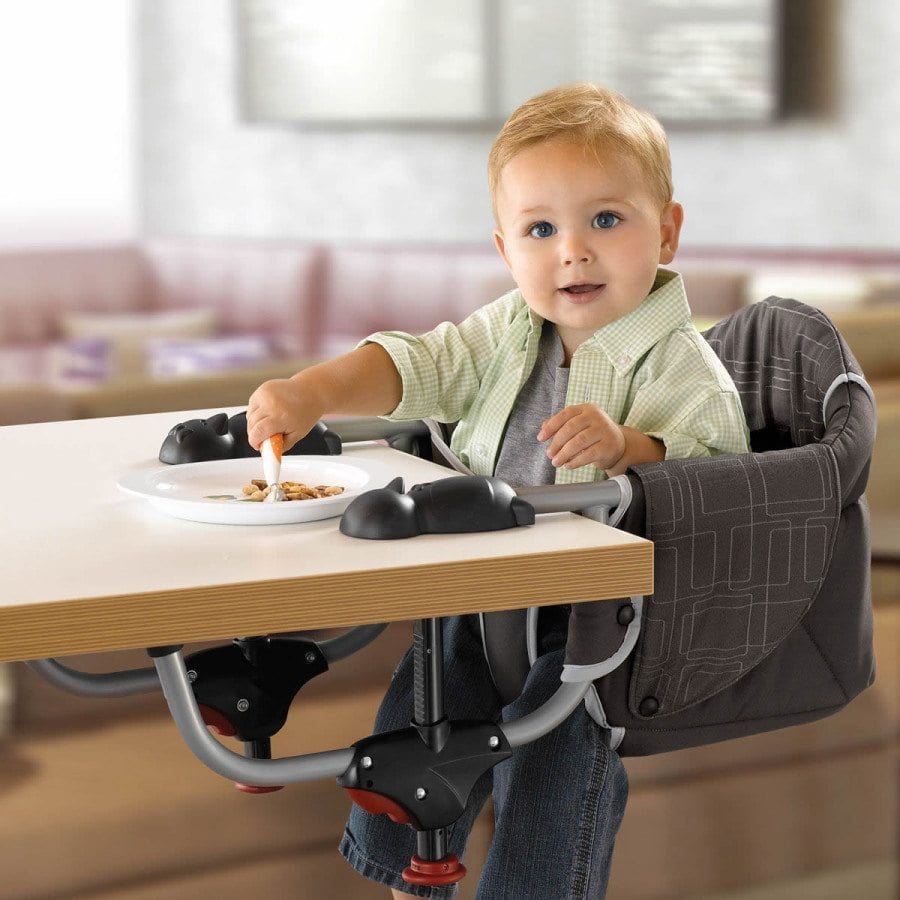 – We have the Chicco 360 hook-on high chairs. They attach right to your table. Great space saver and the seat covers can just be tossed in the wash when they are dirty! They attach to almost all tables even if they have a big lip. They can spin to face each other or in a different direction. Love these! (Twiniversity note: Just be careful if it's a round table that you don't put the two kids too close together because it's a tipping hazard)
What would you add to the list? Share your favorites for pre-crawlers and pre-walkers in the comments!
Related Articles