Last updated on September 28th, 2021 at 01:58 pm
In years past we would try to go trick-or-treating and it usually ended with my daughter screaming because she doesn't like strangers, while my son is having a meltdown in the driveway due to costume issues. I remember the first year we attempted to participate in this festive night we made it to less than six houses. For all the hours of preparation and effort on my part I was sure they would love it. Nope. I was wrong. Boy was I wrong. I got one of those looks from my husband that essentially said you're on your own next year. Fast forward to last year and we made it thirty whole minutes. We only endured a few meltdowns along the way and only one of my twins wandered into a neighbor's house. Why is it when your children do this they find the farthest corner from the front door to run to? Nothing like getting to know your neighbors this way.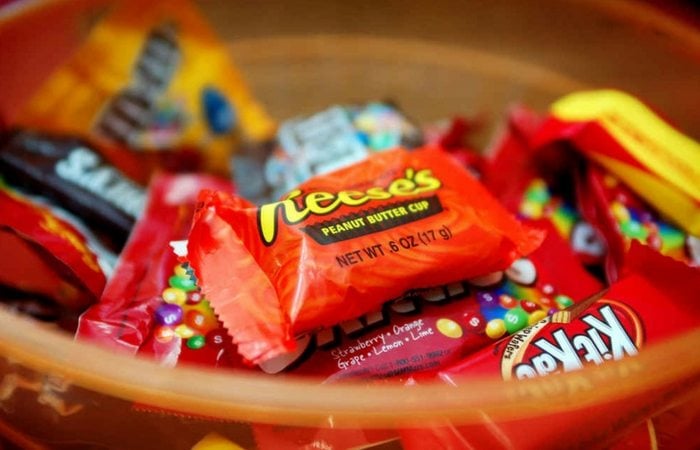 With Halloween quickly approaching I began focusing on all the important aspects of this fun holiday – the costumes, the decorations and the candy. This year my twins are three and it will be the first year they will be acutely aware of their surroundings. As I started planning our holiday this year I started getting nervous about all of the candy the little ones would be around. I can no longer steal their candy without being super ninja sneaky mom, which I am better at doing on some days than others. Now when we go to someone's house and my twins get candy they know what's happening. And as we hand out goodies at our house they will know what is in the candy pail. I could already see the power struggles in my mind. So I started coming up with some Halloween candy alternatives for my little ones.
Many people have various opinions on giving sweets to children, including when is the appropriate time to introduce sugar, it at all, and how much they should consume. I don't want to take away all the fun but I also want a few Halloween candy alternatives that would benefit not only my little ones but me as well. Whether you are a do-it-yourself parent who wants to make homemade goodies or if you are a parent who shops for readymade treats, there are plenty of Halloween candy alternatives for your little ones.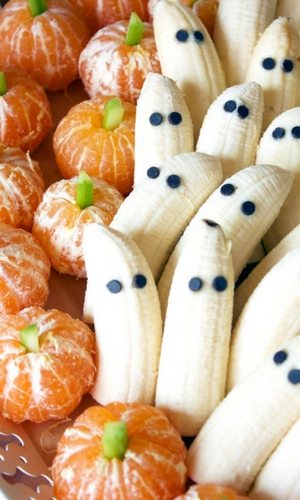 Homemade treats
The sky is really the limit if you're willing to make your own snacks for Halloween. Social media is loaded with ideas that range from the super easy to the extravagant, depending on how much time you have or want to invest. In the past I have made ghosts made from banana halves with chocolate chips for eyes. I have also made cute baby pumpkins from peeled oranges with celery for the stem. My kids were pretty impressed with these and they didn't take a large amount of time to complete or prep. If you're super adventurous you can create an entire graveyard made from crushed sandwich cookies, tombstones made from halved cookies, complete with gummy worms. The possibilities are really endless if you just use some of your imagination and Pinterest of course.
Ready-made, store-bought alternatives
I love to make homemade treats but I am not set up to do so this year. I am currently going through a mold removal in my kitchen that left me without a sink or a dishwasher. Just let that sink in for a second (see what I did there) – two three-year olds running around the house and no way of cleaning up. So for Halloween this year the thought of making one single thing in my kitchen that would create a mess was not an option. Instead I opted for possibilities that my little ones could help me prepare. I purchased a roll of temporary tattoos and had my twins practice cutting out individual pieces with their safety scissors. This activity allowed them to take some ownership in the process as well as see a possibility that did not include sugar.
We also went to the local dollar store and picked up several packs of the individual playdoh that comes in various colors. I think a six pack was around a dollar. This is a fun option especially for the smaller trick or treater. Lastly we bought a roll of Halloween stickers with different fun monsters and ghouls. My twinnies were also able to help me tear the stickers along the perforated edges so they could be handed out separately.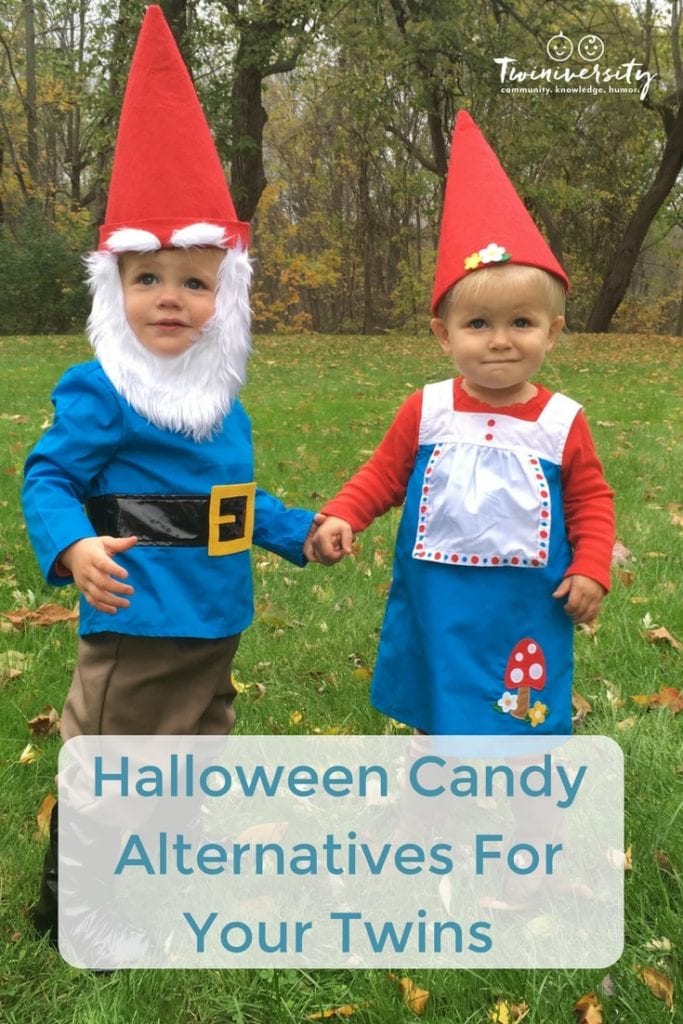 Even easier are the fruit snacks, pretzels, and dried fruit that are available in seasonal, spooky bags. You can draw a ghost face on the wrapper of a cheese stick and call it a ghost stick. Honestly you could probably dress up just about anything with some orange and black ribbon and call it a treat.
Here's to a night of stress free, melt down free trick or treating that isn't loaded down with a ton of sugar. And here's to the moms who will stay up all night eating the good candy and hiding the rest of the goodies around the house for those days we need a little pick me up.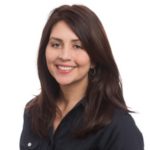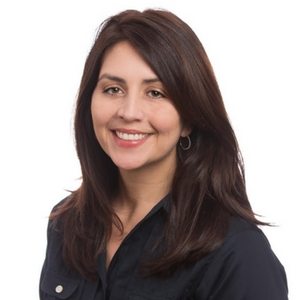 Diana Coleman is a native Austinite and works in the wholesale electricity market as a market specialist. She is a married mom to 2.5 year old boy/girl twins Chloe and Greyson. She enjoys organizing, reading, and watching movies while secretly fears potty training and getting her little ones to sleep in separate rooms.
---
Related Articles
Twiniversity's Perfect Halloween Costumes for Twins and More!
4 Tips For A Successful Halloween with Toddlers