When Alex was diagnosed with a severe peanut allergy, I worried about not only his life but the stigma surrounding the allergy too. Would sitting at the peanut-free lunch table isolate him? Would bringing his own snacks and cakes to birthday parties bring unnecessary attention to an already hot button topic? How would he maneuver the social constructs of his peanut allergy? Would he resent carrying an Epi-Pen on class trips and having mom close by…just in case? Would he, could he take it as seriously as it is?
I am always looking for ways to empower him with his allergy. I want him to know that this is a part of him just like his curly hair and his twin brother. I want him to be proud of all that he is peanut allergy and all. At the same time, I don't want to define who he is, to a food allergy. It is a part of him but it isn't all of him.
It isn't always easy to talk about allergies or anything that may make you different from someone else. This is especially true for school-aged children and my son is no different. He wishes he didn't have to sit at the "peanut-free" table and he wishes that he could eat the Reeses's that his brother can eat. He knows he could die if he did, though.
He asked, "Why did God make me allergic to peanuts and not Ben?" I replied, "Oh I don't know bub, but I am sure it has a lot to do with genetics and stuff." "Well, can't you just get rid of those genetics, so I can sit with the other kids?", he pushed. I countered, "This is a part of what makes you, you, Alex and I wouldn't want you any other way. Maybe some of your friends could not pack peanuts for lunch, then surely they could sit with you. It's just to keep you safe, my love."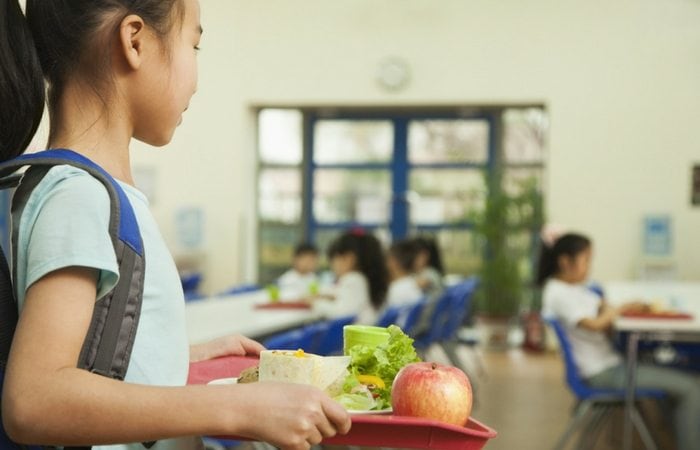 How to Deal with Food Allergies on Halloween
As he started to cry because one little boy was taunting him from the other side of the lunch room with a peanut butter and jelly sandwich, my heart broke. He hates a part of himself that I cannot change. That he cannot change, and he's getting bullied for. I realized in that moment that maybe those not affected, just didn't understand the severity of food allergies.
I researched and then researched some more. I found that at least one-third of kids with food allergies report that they have been threatened with the very food that could kill them. Whether it is my son and a pb&j sandwich or the little girl that can't have milk, bullying in this regard goes beyond dangerous into deadly.
Things like the teal pumpkin project provide much-needed awareness, especially around Halloween. The premise is really quite easy. If you plan on handing out non-food Halloween night, you simply paint a pumpkin teal and put it out for everyone to see. We found out last Halloween just how easy it was to end up in the hospital. We actively seek out the houses with the teal pumpkins on the step. I can breathe a sigh of relief because there won't be any contamination or swapping candy. It restores a little bit of my faith in humanity too. It makes Alex, even if it is for a brief moment in time, feel like he is a normal kid.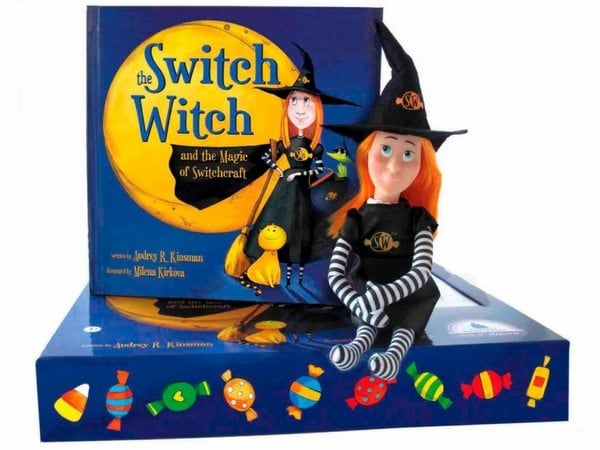 That's all I, as his parent, want. I want him to feel like a normal kid. I don't want him to be bullied, I don't want him to wish to be different. I look for ways to normalize his non-peanut world within the peanut rich world we live in. We read books about celebrating differences and we talk about the things that make each one of us special. Books like Allie the Allergic Elephant teaches his twin, Ben, how to be a better advocate and brother. The Switch Witch and the Magic of Switchcraft offer our family a good reason to get rid of all that dreaded Halloween candy that we don't need and the stuff that is dangerous too. (The last thing my hips need is candy laying around the house). The Switch Witch comes with a cute doll witch. The idea is to exchange the candy for a toy. I love this idea. It helps keep my kid safe and I don't have to deal with the sugar high then crash that normally comes Halloween night. It is also an awesome story for any family that doesn't want candy hanging around after the 31st. I suppose that is the true motivation behind the book, however, as I was reading it Alex stopped me. "Momma, we can give all the peanut candy to the switch witch! Wouldn't that be great!" I replied "Of course, we can bub. Of course, we can."
We have read The Switch Witch every night for two weeks now. Just a few weeks ago he said he didn't want to go trick or treating this year because he was afraid that he would have to go to the hospital again. Now, he is back to being excited about collecting candy to give as an offering to the switch witch. I couldn't be happier that he isn't afraid anymore.
Our witch hangs out on our mantel and watches over us until Halloween. After we leave our candy offering on November 1st, she will leave a small toy behind as thanks and we don't see her until next fall. Easy peasey!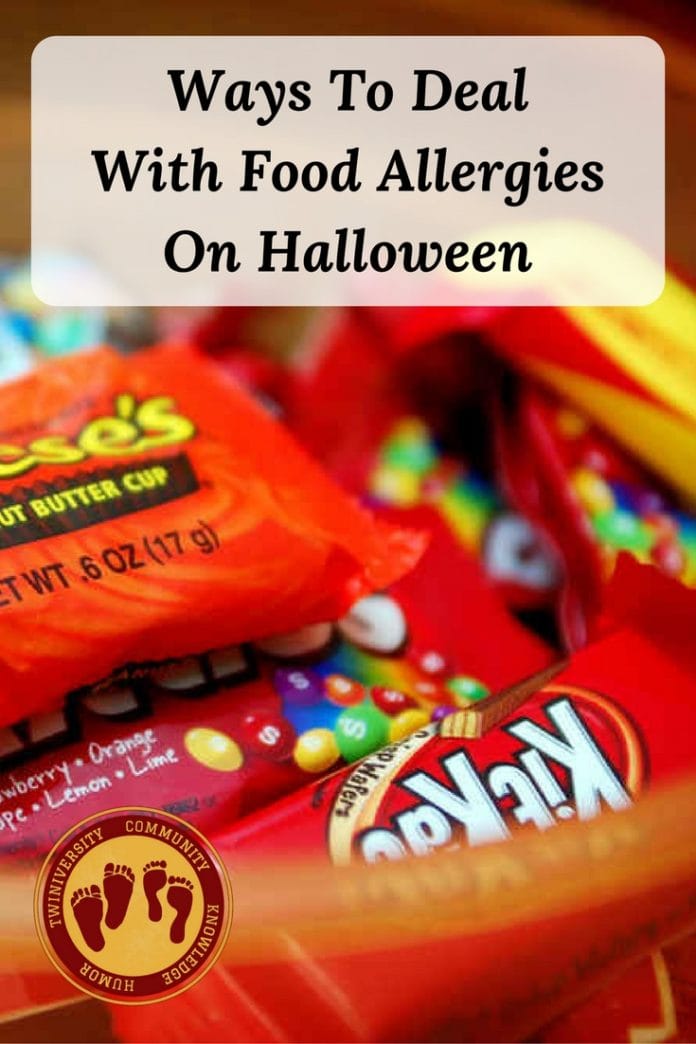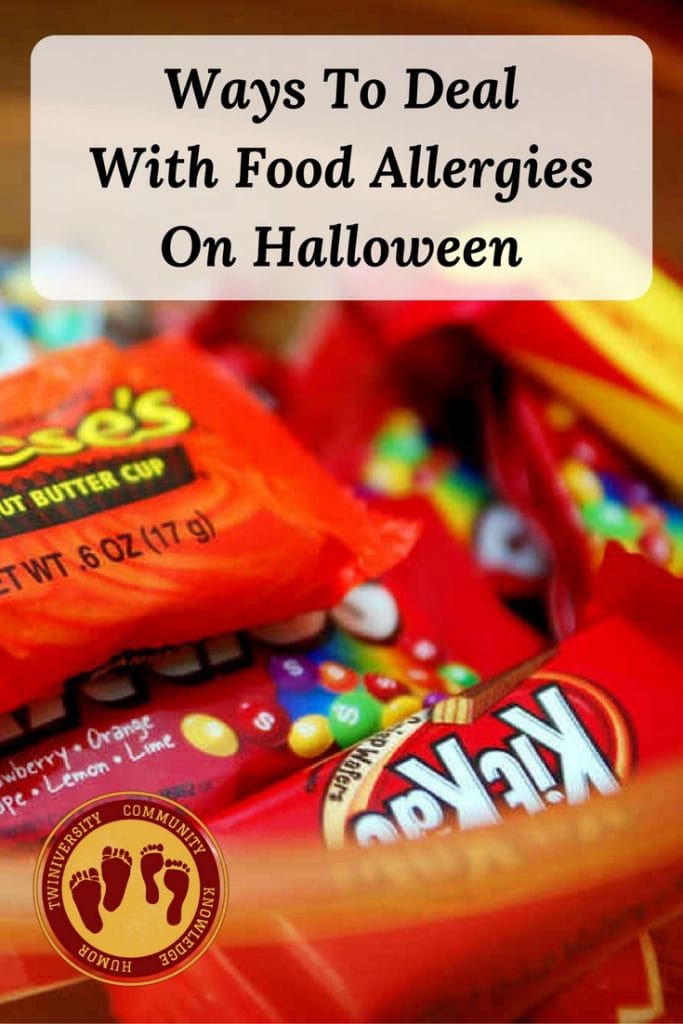 In conjunction with educating my own children with books, there are ways to educate the people around them. There is a great program called Be a PAL. It was started through FARE and you can download activities, posters, information sheets about how to be a friend to a someone who suffers from food allergies. The most important thing I can do to advocate for Alex is to educate the people around him. I believe if more people understood the severity of food allergies they wouldn't be so cavalier about it. I have learned that it is often the parents that need to more education then the children.
On October 31st this year consider handing out non-food items, participating in the Teal Pumpkin Project and picking up a copy of The Switch Witch and the Magic of Switchcraft. Ask your children if they know anyone that sits at a food allergy table and teach them to be kind. Consider borrowing a book about food allergies from the library and educate each other. Listen to parents of food allergic kids. We are a wealth of information because we have to be. Most importantly, show compassion for others. It is guaranteed to rub off on your children.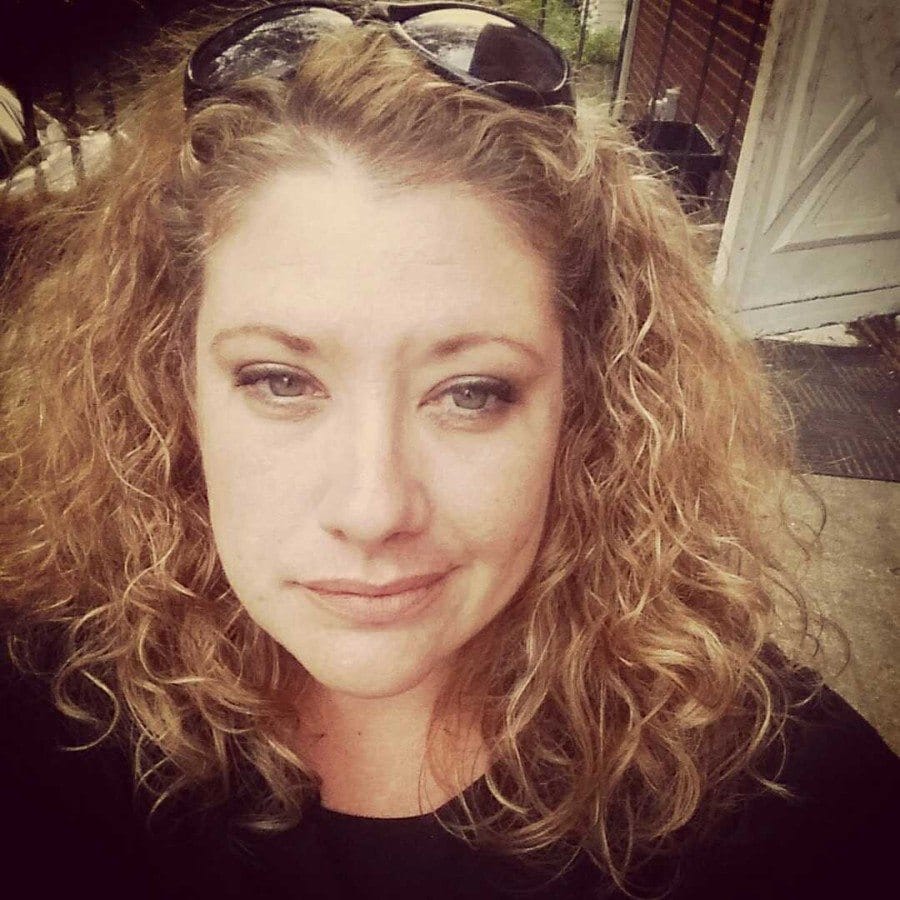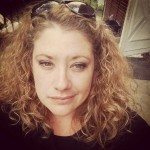 Laura Birks is a freelance writer and essayist. She lives in New Jersey with her twin boys, a dog, a couple of cats and a husband. When she's not doling out medicine or cleaning up vomit, she is writing. Her house is in a constant state of disarray and the laundry is never put away. She likes to pretend she is superwoman but the truth is, she is a mere mortal with a messy house. Find her on Twitter, Instagram and Pinterest.
---
Related Articles
I Failed To Keep Him Safe: When One Twins Has A Peanut Allergy
Lunch Ideas For Picky Kids And Dairy Allergies
6 No Fuss Ways To Encourage new Foods To Picky Toddlers
---
The rate of twin births has risen 79 percent over the last three decades, and continues to increase. A mom of fraternal twins and a national guru on having two, Natalie Diaz launched Twiniversity, a supportive website with advice from the twin-trenches.
What to Do When You're Having Two is the definitive how-to guide to parenting twins, covering how to make a Birth Plan checklist, sticking to one sleep schedule, managing double-duty breastfeeding, stocking up on all the necessary gear, building one-on-one relationships with each child, and more.
Accessible and informative, What to Do When You're Having Two is the must-have manual for all parents of twins.
---
Whether you're a twin parent in the big city surrounded by scores of resources, or a triplet parent out in the country with no one around for miles — our multiples parenting forums are for YOU! Sign up for FREE and connect with people who are just like you — parents of multiples looking for advice, parenting tips, or even just people to chat with who will understand what you're going through. Our forums are open to people all over the world and we offer scads of specialty rooms to find others who are going through the exact same thing as you. Check it out today!
---
Twiniversity is the #1 source for parents of multiples and we are growing faster every day!
Find us all over the web:
Or contact us by email at community@twiniversity.com