Ready to go shopping with twins in tow? We have some great advice for you on your first (or 20th) shopping trip with your twins. Read the blog to find out everything from mom hacks for shopping with multiple kids to to top choices for double strollers for twins when shopping in public.
The twins have arrived, and you've spent the last 3 months (maybe more) in the house, feeding, burping, cuddling and changing diapers for your twins. Your starting to feel a bit stir crazy, so you decide to take a field trip to Target. You've got the double stroller waiting in the car, the diaper bag is packed with the essentials (and non-essentials) and the babies are strapped into their carriers and ready to roll!
As you walk into Target, pushing the double stroller, you let out a big sigh, as if to say, "I did it, I am SUPERWOMAN". You grab a cart (it's Target, you're going to need a cart), then suddenly you realize the twin dilema: How do you push a double stroller and a cart at the same time when shopping with twins?
Are you looking for the best double stroller for twins? Not sure if you should go for a tandem stroller or a side-by-side stroller? And what about a Snap N' Go? We've got all the details for you in our double stroller resource. Click here to learn more… and while you're at it, check out our expecting twins classes and the Twiniversity shop!
We were recently asked this question by a fellow MoM. So, how does one go shopping while pushing a double stroller? Do you carry a reusable bag to put stuff in? Just put as many items as you can in all the nooks and crannies of the car seats and stroller?
We reached out to our most useful source: our Twiniversity Community for help. Here are all the tips, tricks and hacks being used to get the shopping done with twins in tow:
Best mom hacks while shopping with twins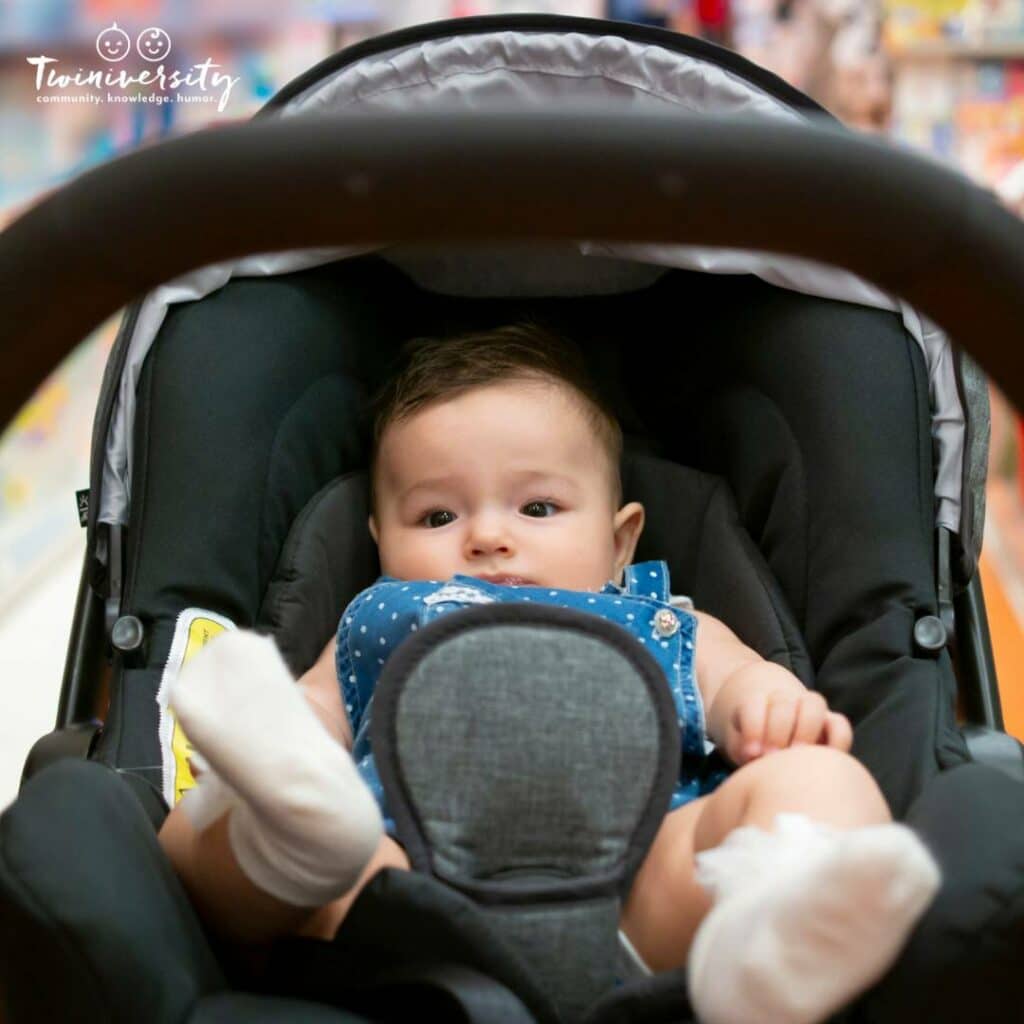 These tips could save you time and energy (and headaches)
Don't be afraid to do it the easy, convenient way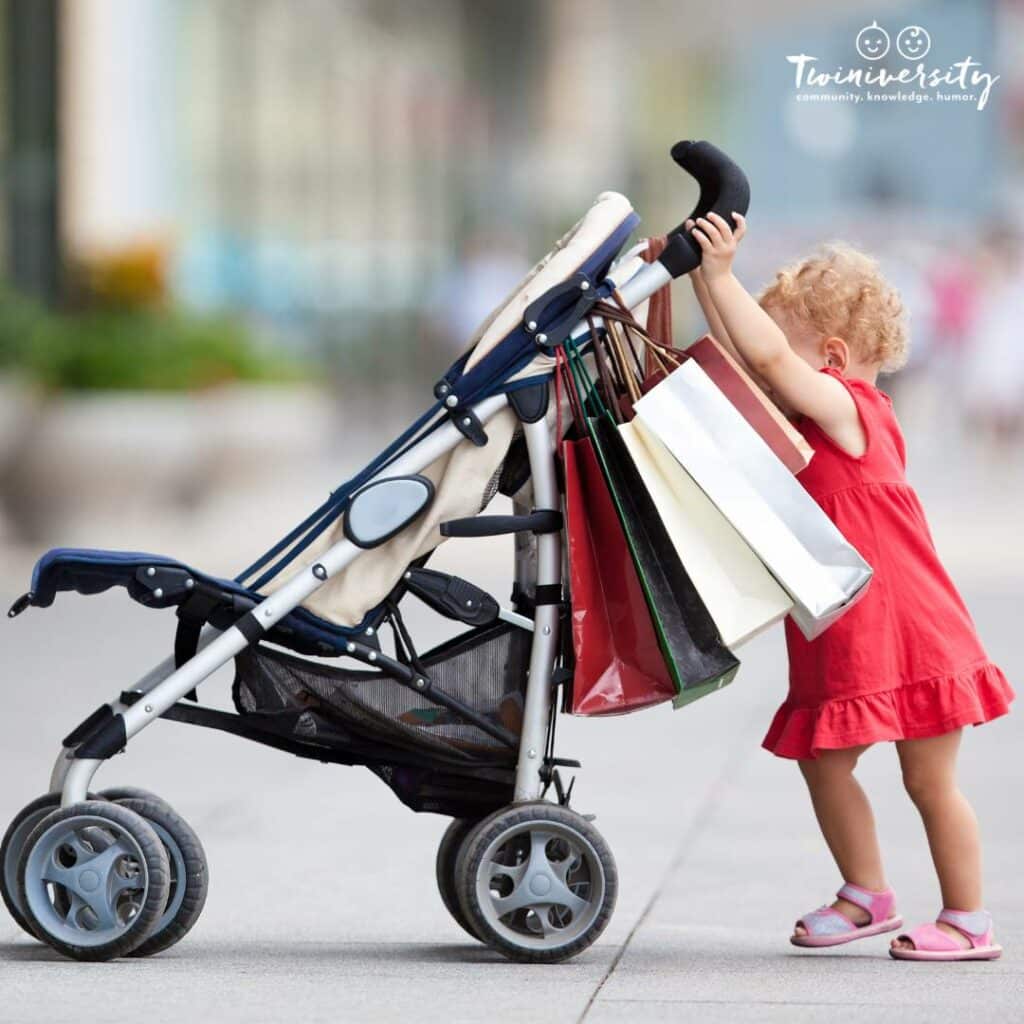 Strollers, store carts, and best products
Work smarter, not harder!
Even more great shopping hacks for twin parents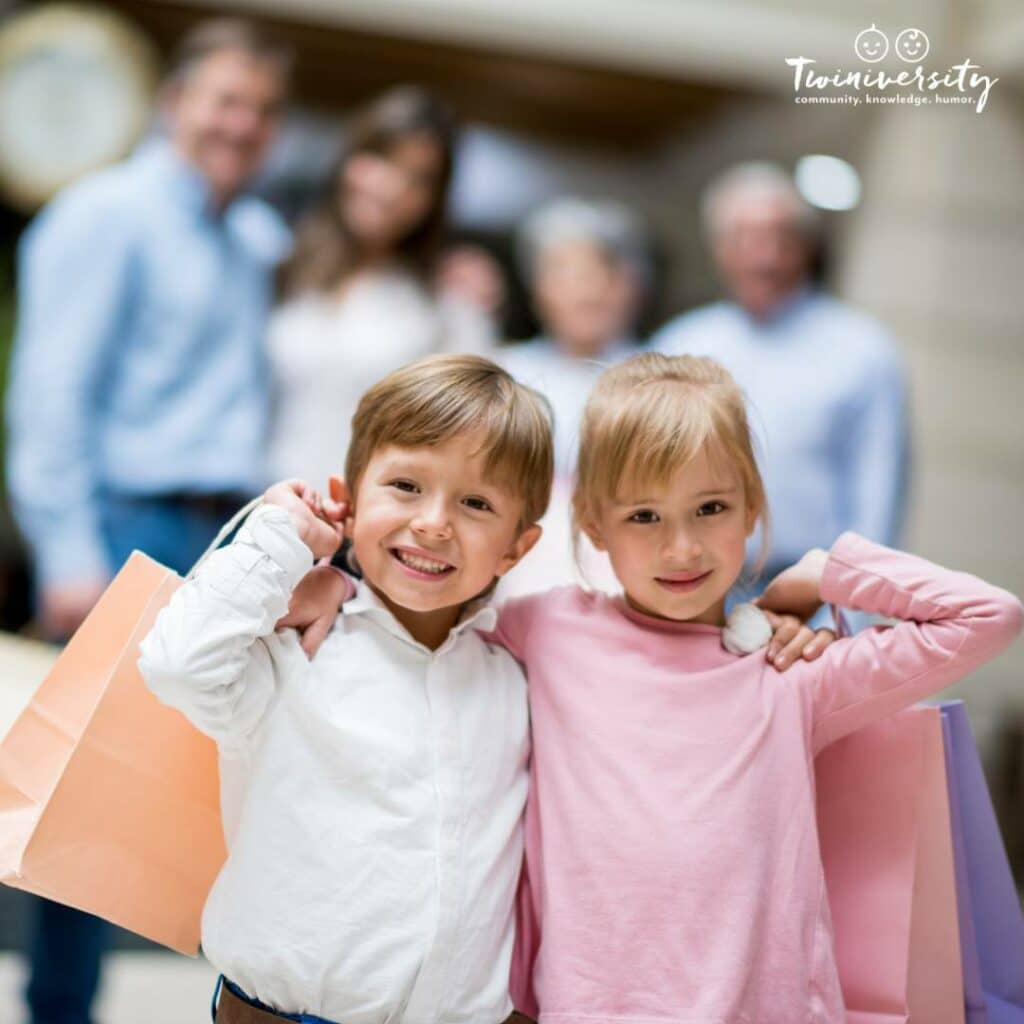 Keep your sanity in the store
Whatever makes it easier…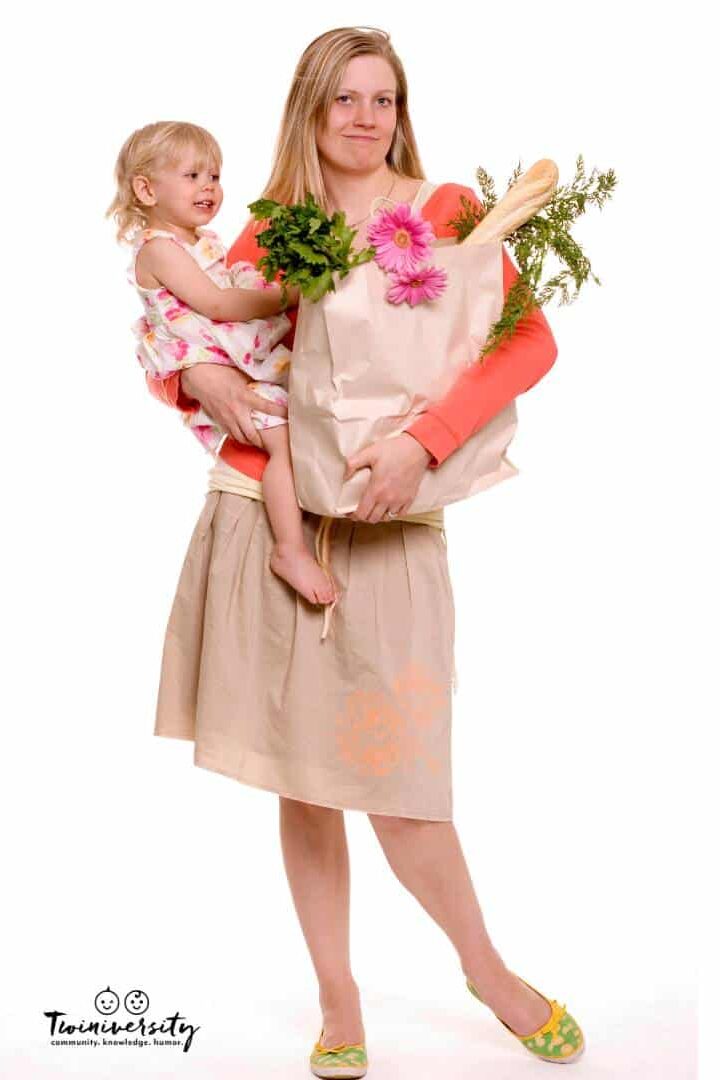 Latest Twiniversity Articles