Last updated on December 16th, 2021 at 03:39 pm
Disclosure: Twiniversity received a copy of New Super Lucky's Tale for Nintendo Switch to review. The thoughts and opinions here are 100% our own.
If you grew up with a Nintendo 64 in your home like I did, you may have already run out and grabbed your kiddos a Nintendo Switch so they can grow up with the same gaming experience as you did. Our Nintendo was played by everyone in the house. We all had our favorites. My mom favored Tetris, my dad loved Pitfall, I was a Crash Bandicoot gal and my sister loves her some old school Mario. It was the first piece of technology in our home that brought us together.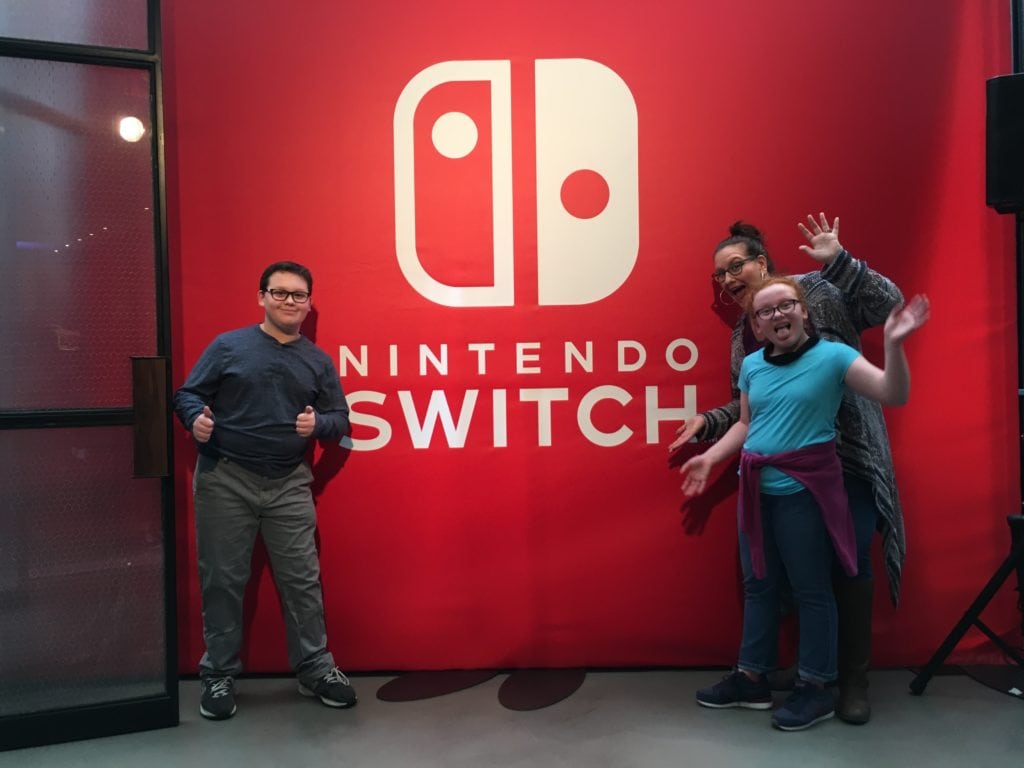 I've always been on the geekier side of the coin and I'm what folks would now call an "early adopter" so typically we were some of the first to be well versed in X by the time it became mainstream. I can remember having a Nintendo before more of my friends who initially thought that it was nerdy, but once it became popular, they all had one too. Because of my early adopter-ness, I've discovered some fun games before my friends and would beat them (or try to) before they even started playing. I've had an eye for things that might become trendy since I'm a youngin' and I recently came across a game that we fell in love with on the Nintendo Switch. We first covered the Nintendo Switch when it launched and you can read our first look at the Nintendo Switch here.
What age is Nintendo Switch suitable for?
The Nintendo Switch is really for kids 6 and up. Does that mean that younger kids aren't playing? Nope. We have family members as young as four that play along with the older kids. But since most of the titles can be a little complicated for a 4-year-old, we think your kiddos should be 6 and up to get the maximum amount of use out of it. Well, that's only to say that you are actually buying it for the kids and not yourself. Sometimes parents may want something and they "buy it for the kids," like I think my dad did with our original Nintendo. If that's the case, don't be ashamed to splurge on yourself. It's super fun!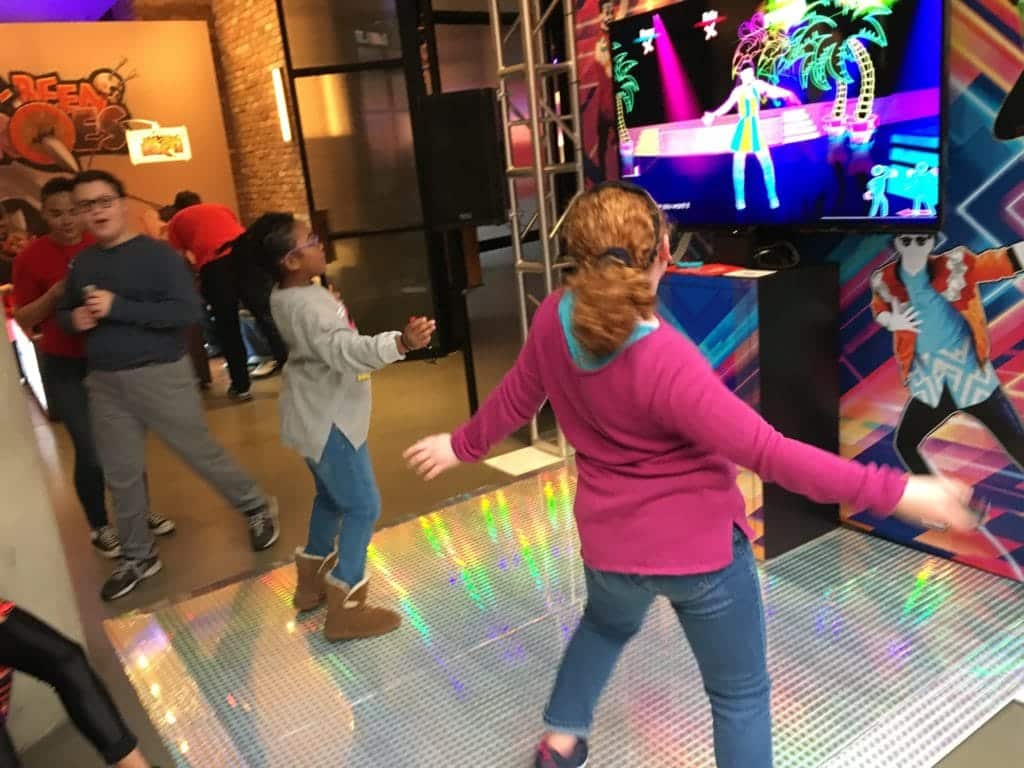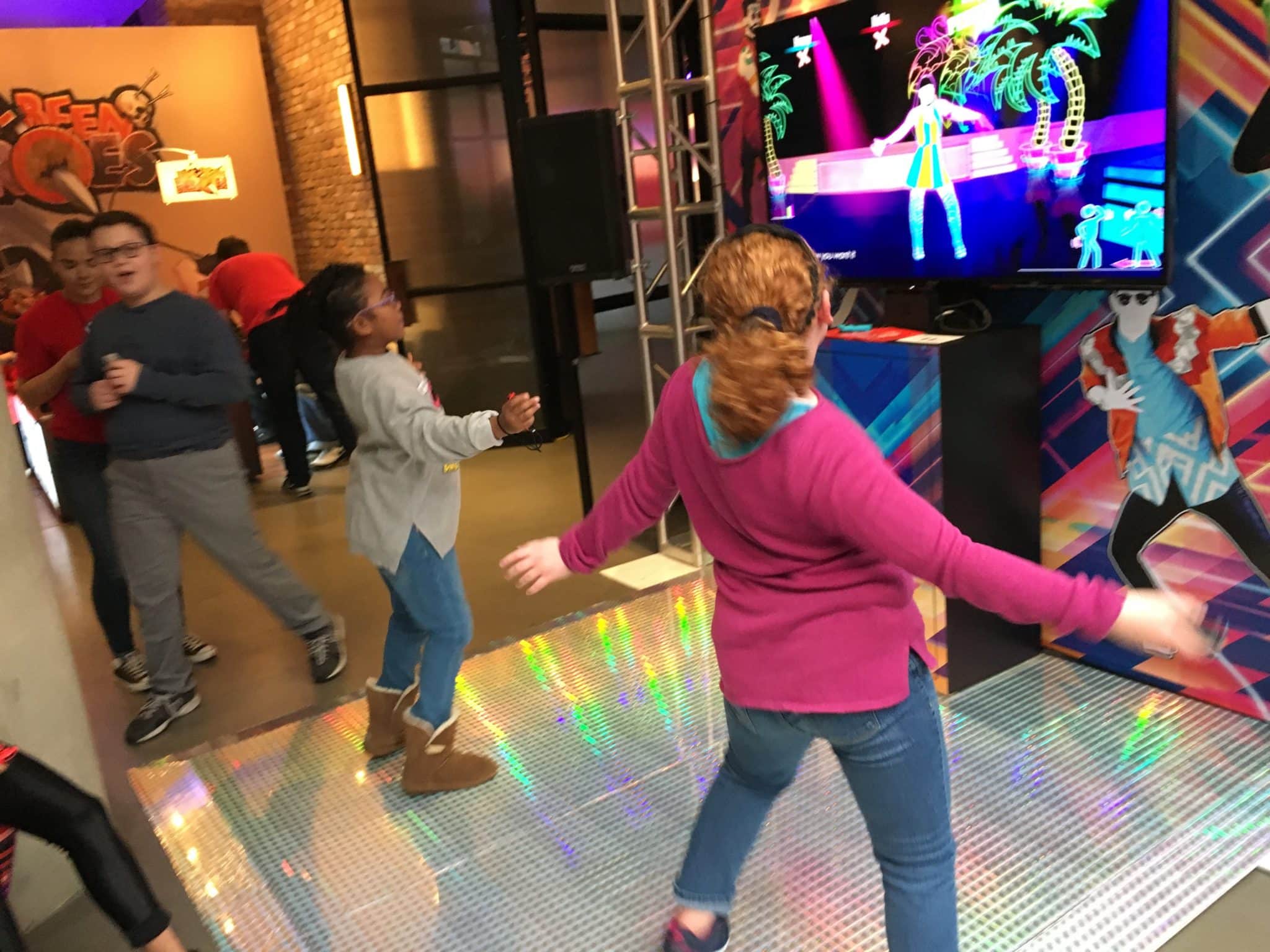 Is Nintendo Switch OK for 7 year old?
We've seen this question come up on Google a lot so we figured we'd throw it in here to cover it, but if you just read above, we think that the Nintendo Switch would be perfect for kids who are 7 years old. When all is said and done, when it comes to the question of what age is Nintendo Switch for, you know your kiddo best and should make that call on your own.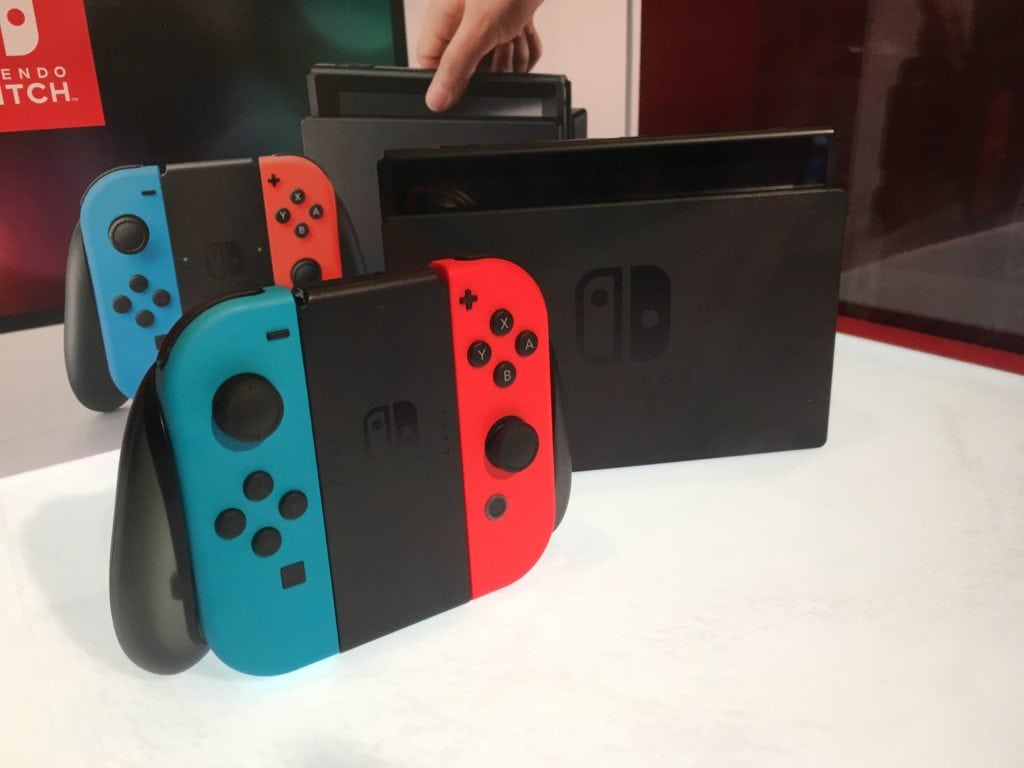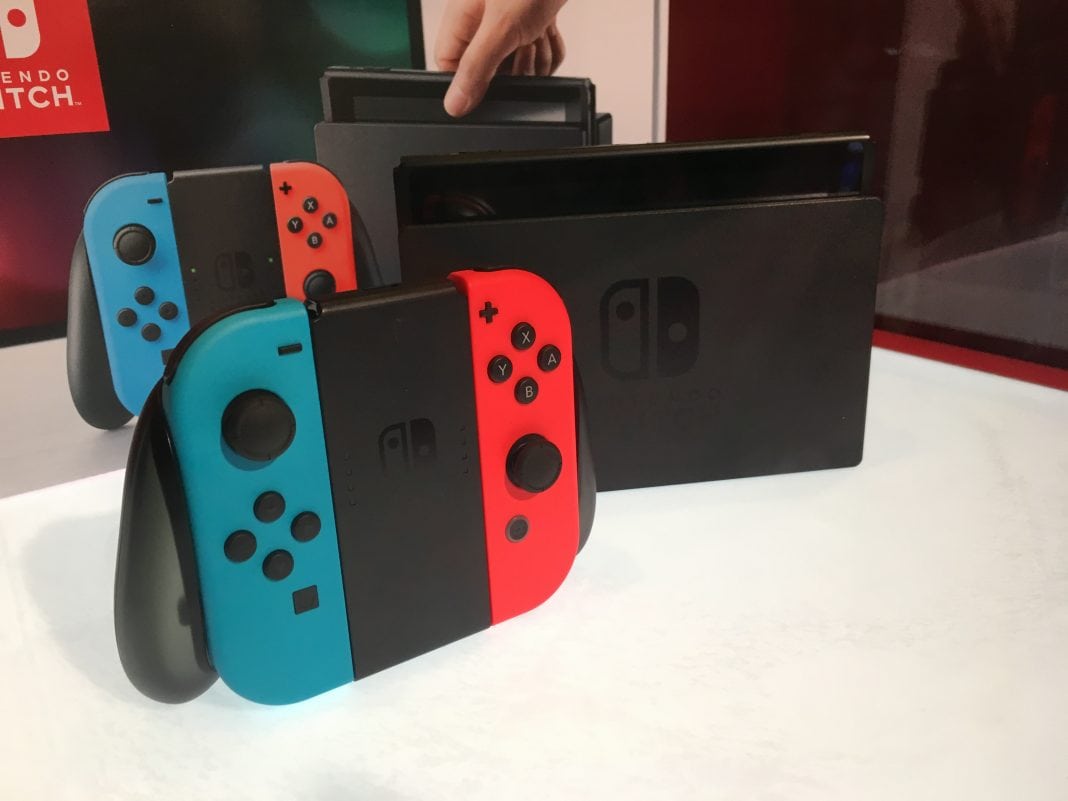 Are there educational games for Nintendo Switch?
Yuppers! Currently, there are over 75 educational titles available for the Nintendo Switch (found here) and more are added daily. There is a slew of topics covering math skills, geography, word search, even puzzle games which help with problem-solving skills. While "technically" the majority of the titles would be considered just plain ol' fun, the geek in me wants to tell you, that even "fun" games in moderation teach you something. Hand-eye coordination, complex problem solving, and sometimes the overall feeling of accomplishment are found in EVERY Nintendo game. While all titles should be age-appropriate, there can always be an aspect of education if you look hard enough. (Says the gamer geek mom.)
Is Nintendo Switch for little kids?
So we chatted about this a bit, but in conclusion, I'd say yes. I think the kids will get a big kick out of the old school games involving characters like Mario, they will love titles like Super Lucky's Tale.
Recently we got to play Super Lucky's Tale which is a Nintendo Switch game that allows you to join Lucky (a sweet little fox dude) on his journey through the Book of Ages. Your job is to recover the missing pages from Jinx, a kitty evil sorcerer (Don't think we don't get the "Meet The Parents" reference Nintendo! We see you!)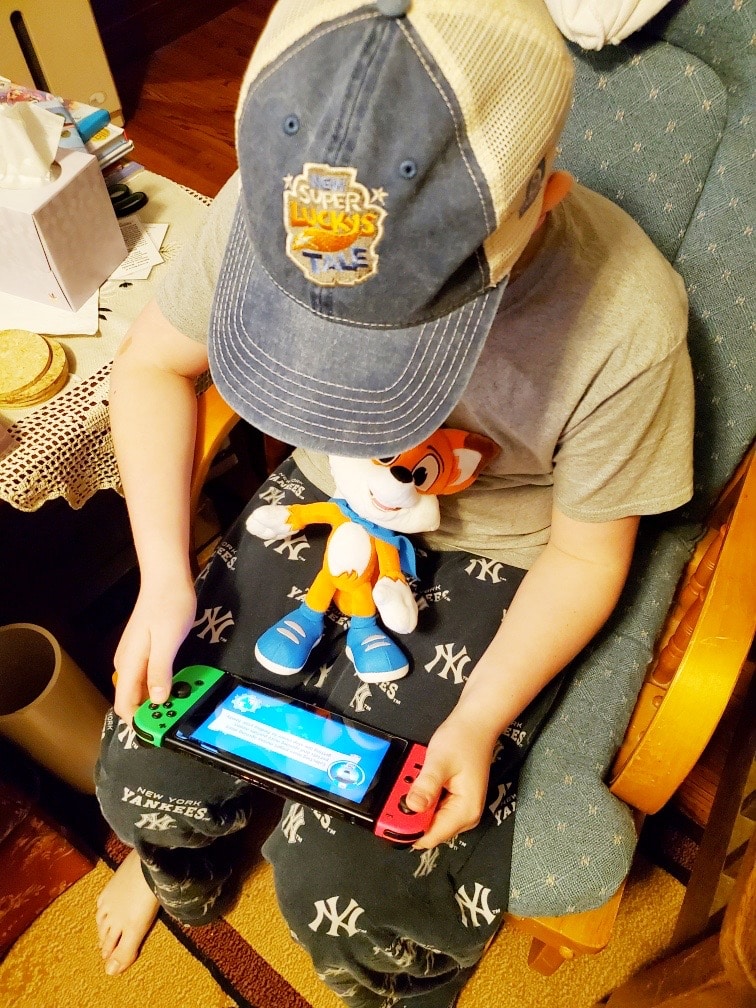 Our favorite part of Super Lucky's Tale was the collectibles. Not sure why kids love gathering so much, but there are literally THOUSANDS of items you can collect. They also were really impressed by the wardrobe selection. Lucky can adventure around in some sweet-looking duds.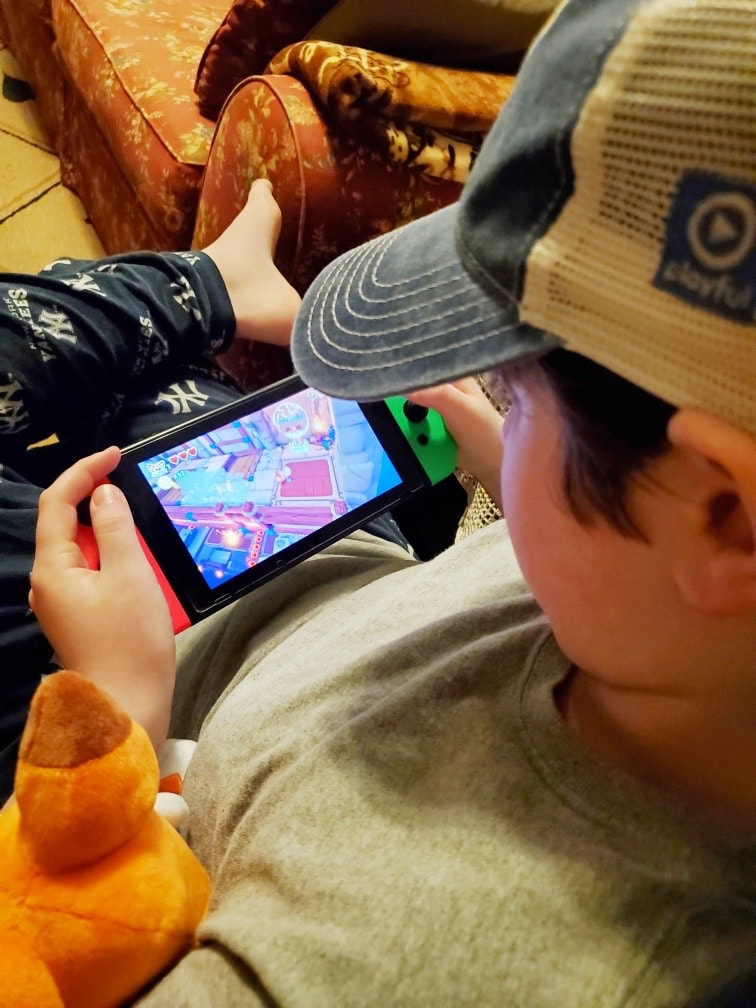 The gameplay was a bit challenging at times, but the rating "E for Everyone" was appropriate. Even a novice Nintendo Switch player should be able to easily navigate the world. That should help you to answer what age is Nintendo Switch for, right?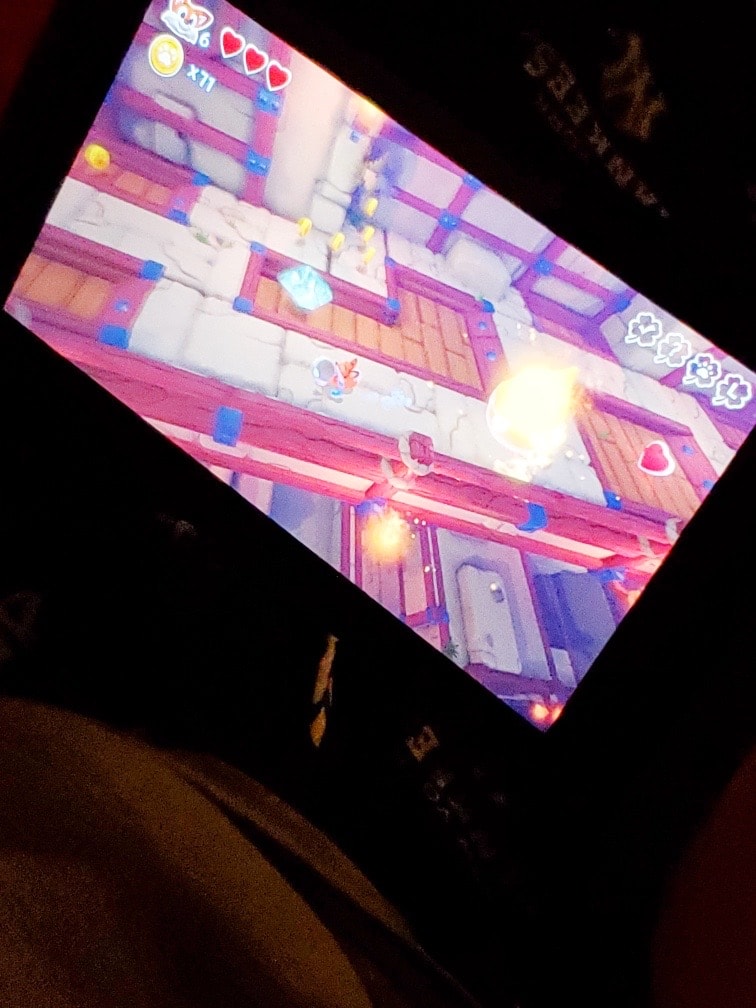 You can order Super Lucky's Tale today on Amazon or on the Nintendo website. You can check out some other great titles there too.
Latest Posts