Last updated on March 18th, 2023 at 12:26 am
Updated 03/17/2023
Today there was an urgent Mockingbird Double Stroller recall that every parent of twins needs to know about. It involves their Mockingbird Single to Double Stroller, which many families of multiples are using.
Yesterday, we received a letter in our community inbox. One of our a Twiniversity member's twins had an almost catastrophic incident with this stroller, and we weren't surprised to find out that there has been a recall TODAY!
Have there been injuries in the Mockingbird Double Stroller Recall?
The Mockingbird stroller recall effects 149,000 families who have purchased this stroller. This piece of baby gear has received over 138 complaints regarding it's stroller base. Unfortunately, there have already been eight injuries involving children regarding this stroller hence the recall.
You may be affected by the Mockingbird stroller recall if you have purchased your stroller between March 2020 and September 2022.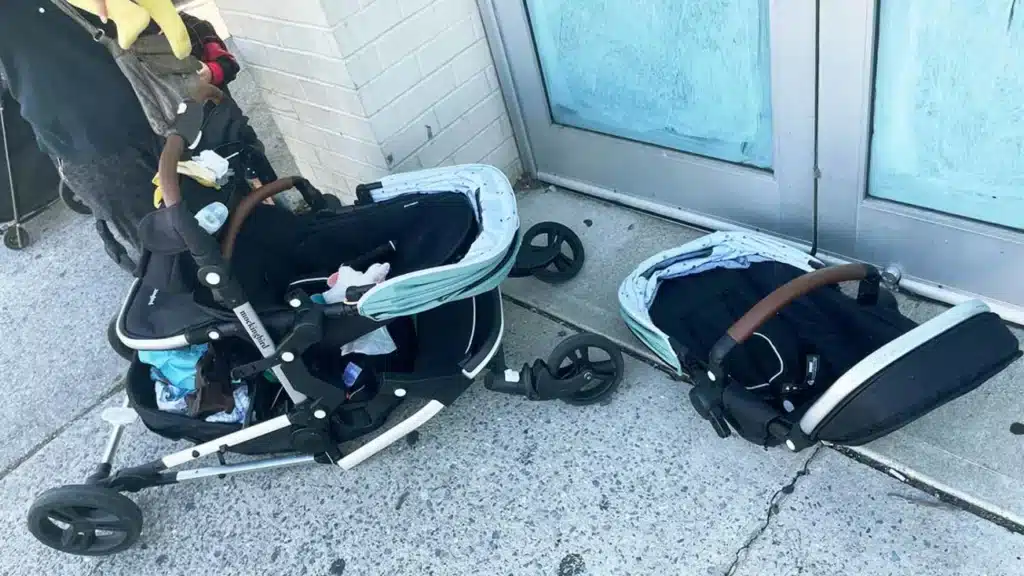 Why was the Mockingbird Stroller Recalled?
The stroller frame is faulty. Epically faulty. The base of the frame has been known to crack in half and become immediately disassembled while children have been in their seats.
Where were the strollers in the recalled sold at?
The Mockingbird Double Stroller recall includes strollers that could have been purchased at Target, online on their site hellomockingbird.com, through babylist.com, and goodbuygear.com, as well as target.com from March 2020 to September 2022.
The Mockingbird Strollers involved in the recall could have also been bought second hand and if the user did not re-register it in their name, they may not receive word directly from the company, so we kindly ask that you share this article with ANYONE that can benefit from knowing about it.
As of March 17, 2023, Mockingbird has decided to extend this recall to Single Strollers as well. This issue is very rare. It has only been reported in 0.05% of Single Strollers included in this recall. No injuries have been reported and even the smallest possibility of an issue is preventable by installing the free Frame Reinforcement Kit. This kit has been reviewed for effectiveness and approved by The U.S. Consumer Product Safety Commission as the official solution for ALL Single and Single-to-double Stroller customers.
Do you have a recalled Mockingbird Stroller?
Mockingbird is informing families who have strollers with the specific lot numbers of 20091 to 22602 listed on the label to immediately stop using the frame until their receive a frame reinforcement kit which apparently includes to frame clamps to secure the stroller.
You can find the official notification from the CPSC regarding the mockingbird stroller recall here.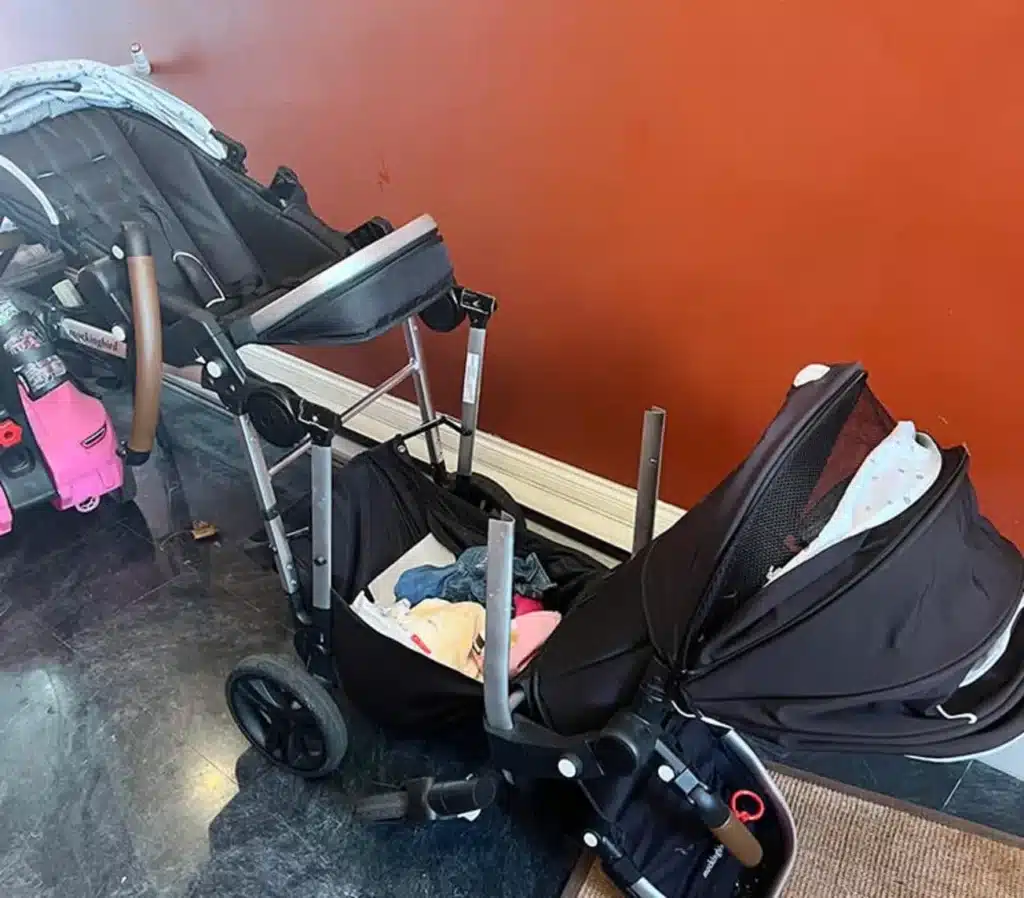 Please note, ALL strollers (Single and Single-to-Double) currently being sold through the Mockingbird website, Babylist, and/or Target are not affected by the voluntary recall.
What You Should Do Today Regarding the Mockingbird Stroller Recall:
STOP USING YOUR MOCKINGBIRD STROLLER
Immediately inspect it for crack anywhere on it's frame.
Check the lot number of your stroller to see if it is part of the recall
Reach out to Mockingbird: Mockingbird toll-free at 877-274-3240 from 9 a.m. to 5 p.m. ET Monday through Friday. Or email recall@hellomockingbird.com. You can also reach them online at www.hellomockingbird.com/recall or www.hellomockingbird.com. Click on "Product Recall" at the bottom of the page for more information.
Borrow a stroller from a neighbor in the meantime. PLEASE DO NOT USE YOUR MOCKINGBIRD STROLLER until you are sure that it is safe for your twins.
Once you have the free frame reinforcement kit, please ensure that you attach it correctly. If in doubt, please reach out to Mockingbird once again using the same information in #4.
Mockingbird's top priority is (and always has been) to ensure the safety of their customers and their little ones.
If you have personally experienced an issue with the Mockingbird Stroller or ANY twin stroller, please reach out to us at Community@Twiniversity.com