Hey gang, listen up! We've got a great article for you on proper bottle care, plus a giveaway from Dr. Brown's. One lucky family will take home 18 Options Wide-Neck 9 oz. bottles!
THIS CONTEST IS CLOSED.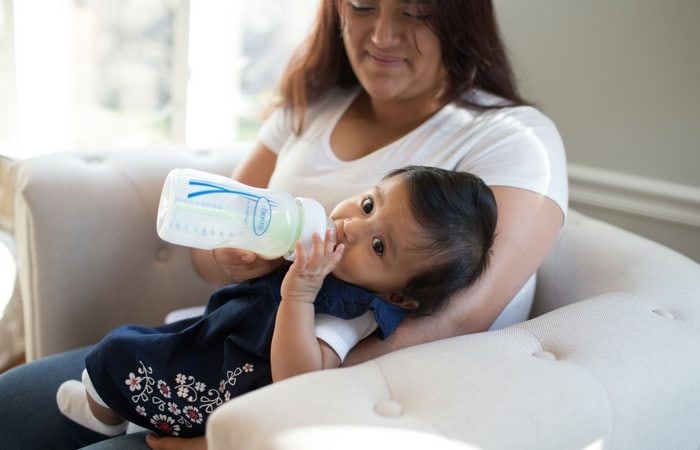 Dr. Brown's Options Wide-Neck bottles are the perfect way to get started with feeding your newborn twins. We LOVE the Options bottles from Dr. Brown's, which allow you to use the bottles with OR without the venting system. GENIUS! So when your babies get older and they aren't gassy anymore, you can remove the vent and there's suddenly a lot fewer parts to clean. The wide-neck Options bottles are also a great transition bottle from breastfeeding to bottle feeding, as the wide nipple more closely resembles mother's breast.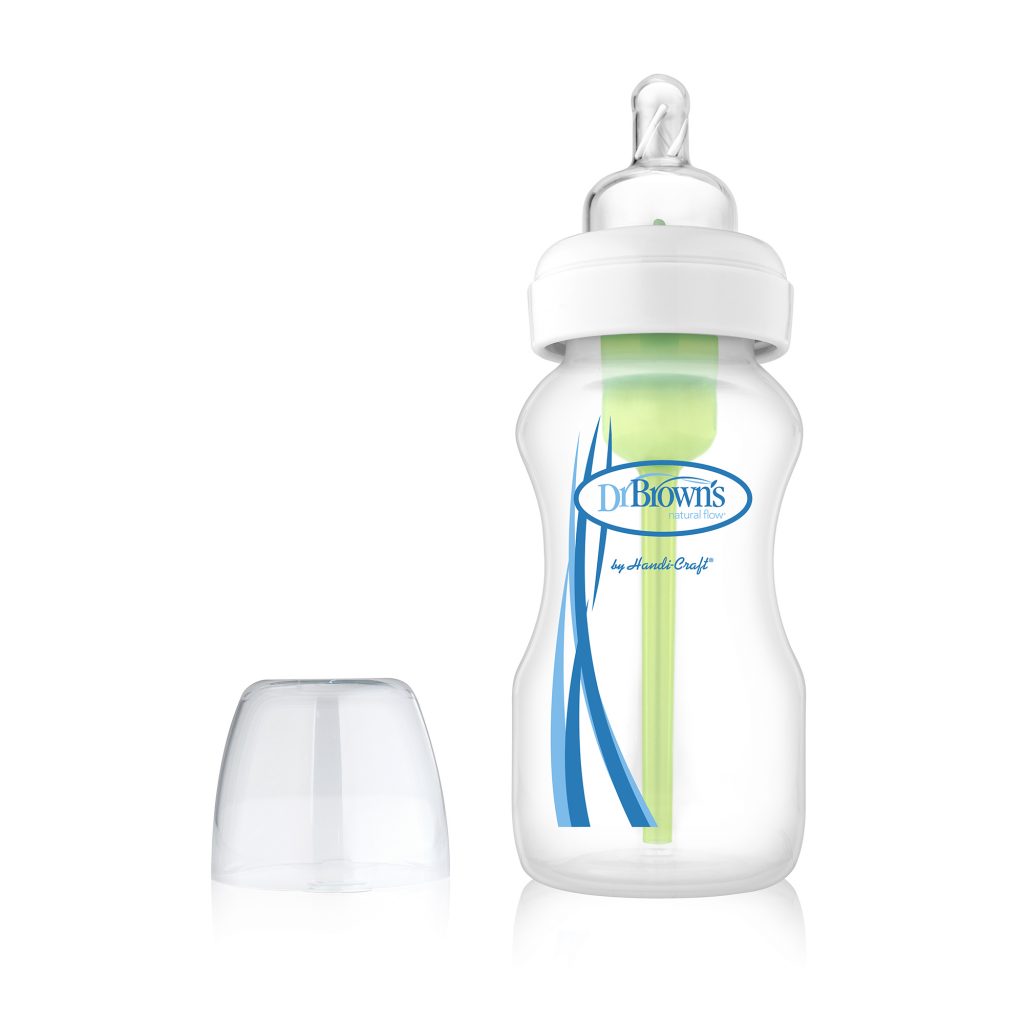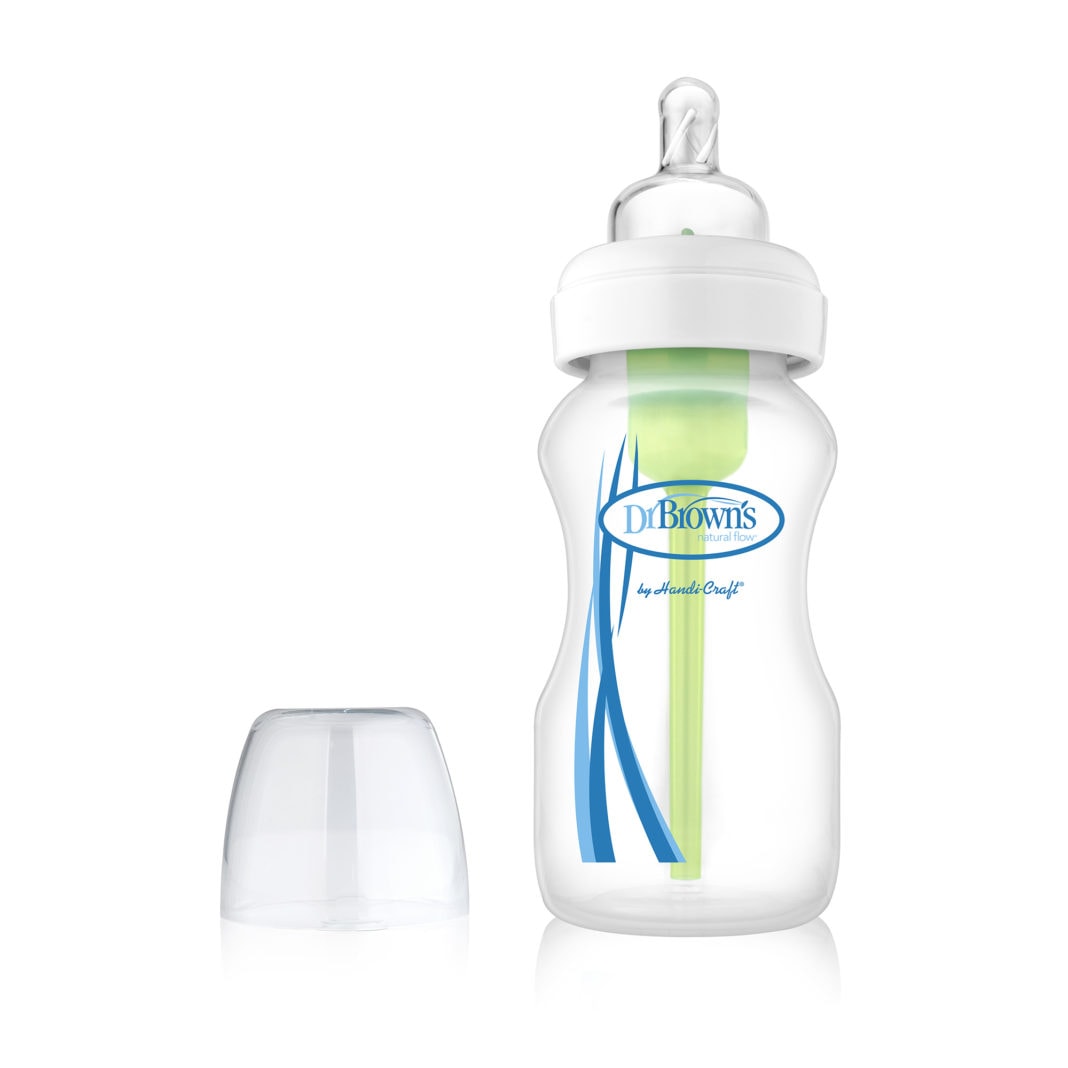 ---
Proper Bottle Care and Cleaning Tips
Bottle feeding saved my life and I'm pretty sure that it has saved the lives of many other parents of multiples. We spend hours trying to find the perfect bottle that works for us and our children and hardly ever do we think of the end part of bottle usage — cleaning them. It is definitely a chore, but with proper bottle care your bottles will still be in great shape long after your twins done with formula.
When shopping for bottles, consider how easy they will be to clean before you invest in a set. In general, wide-neck bottles allow for a bottle brush to reach corners more easily and if you're going to be doing a lot of washing by hand you need to consider this. Also investigate if the company's product line includes a dishwasher basket made to fit all the parts, which will make your life a million times easier.
Before any method of washing, you want to make sure you rinse off any formula or milk residue. As soon as each feeding is done, break down the bottles and soak everything in a basin of soapy water in your sink. You can keep adding more bottle parts to the basin as the day goes on until you're ready to wash.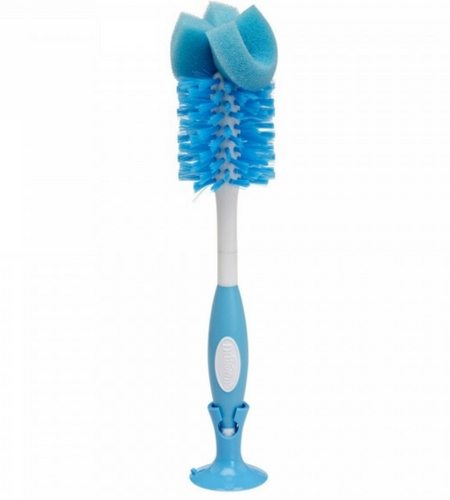 Use a bottle brush and nipple brush (which usually comes with bottles) and make sure to wash with a mild detergent (we really like Dapple Bottle Wash!) When cleaning nipples and the accessories, make sure that you can run water through the holes in case anything clogged it up during feedings. Check all nipples at every washing for cracks or breakage, as broken nipples need to be disposed of immediately. Rinse all bottles and parts with hot water and let them dry on a bottle rack or dish rack. When the bottles are dry make sure to remove any remaining water and clean off your rack.
Don't like washing bottles in the sink? Me neither. You can take apart bottles and put them on the top rack of your dishwasher. There are baskets you can buy to put all the bottle accessories in and have them washed the in the dishwasher as well. I recommend that you use the heat dry option. Make sure that the bottles and parts are dishwasher safe.
Do your bottles have a certain smell? Was it found under the couch a few days later? Don't fear, you can save that bottle! Mix equal parts of hot water and vinegar and let the bottle and pieces soak for 20 minutes, then wash them as normal.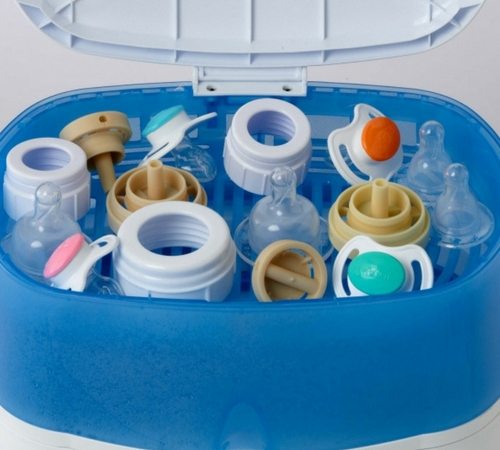 It is now not recommended after every use, but sterilizing bottles is a good thing to do every so often, especially if you don't have a dishwasher. Always sterilize before the first use to make sure all bacteria is removed. I personally LOVED the microwavable sterilizer, and would toss in the binkies too, because it was quick. I know some parents prefer using boiling water to sterilize bottles, but make sure they are in the water for at least 10 minutes. If you have a dishwasher it also serves as a sterilizer. Make sure the water in the house is set to no higher than 120 degrees Fahrenheit. Your dishwasher has an internal heating element that will raise the temperature of the water to sterilize your baby's items.
Proper bottle care ensures the life of bottles and also helps keep our babies healthy. It is a small and pretty easy process, even if you trade off every other bottle washing time with your partner.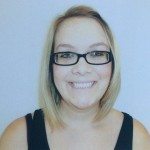 Robyn Gogue is currently a stay at home mom to her 5 year old fraternal twin daughters, Kayden and Kaylee, and wife to her husband, Roy. She is currently pursuing her career in the medical field. Follow Robyn on Facebook here. For articles by Robyn on Twiniversity, click here.
---
Related Articles
---
THIS CONTEST IS CLOSED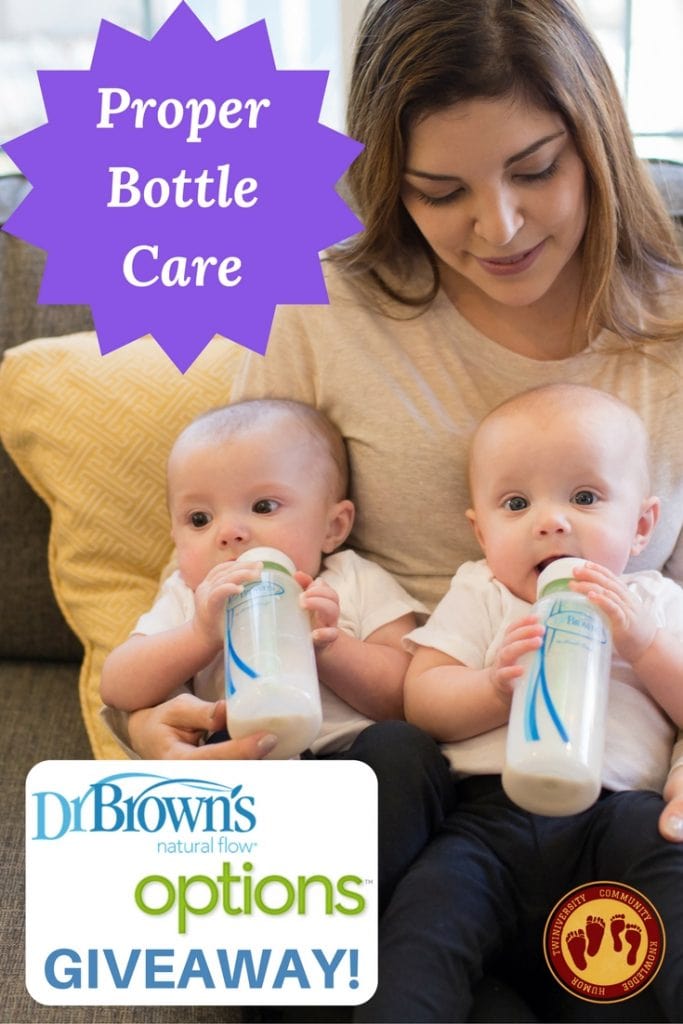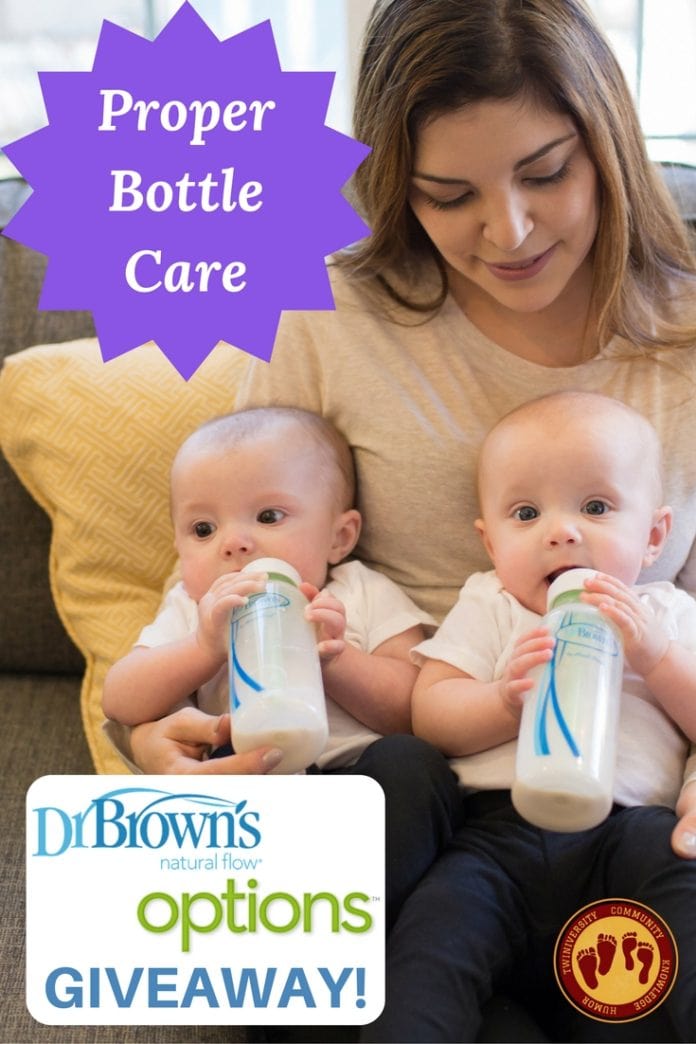 ---
The rate of twin births has risen 79 percent over the last three decades, and continues to increase. A mom of fraternal twins and a national guru on having two, Natalie Diaz launched Twiniversity, a supportive website with advice from the twin-trenches.
What to Do When You're Having Two is the definitive how-to guide to parenting twins, covering how to make a Birth Plan checklist, sticking to one sleep schedule, managing double-duty breastfeeding, stocking up on all the necessary gear, building one-on-one relationships with each child, and more.
Accessible and informative, What to Do When You're Having Two is the must-have manual for all parents of twins.
---
Whether you're a twin parent in the big city surrounded by scores of resources, or a triplet parent out in the country with no one around for miles — our multiples parenting forums are for YOU! Sign up for FREE and connect with people who are just like you — parents of multiples looking for advice, parenting tips, or even just people to chat with who will understand what you're going through. Our forums are open to people all over the world and we offer scads of specialty rooms to find others who are going through the exact same thing as you. Check it out today!
---
Twiniversity is the #1 source for parents of multiples and we are growing faster every day!
Find us all over the web:
Or contact us by email at community@twiniversity.com