Last updated on August 10th, 2022 at 12:23 pm
I love family vacations! Are they challenging and a bit stressful with twins (of any age) in tow? Sure. Does it sometimes feel that all of the planning, organization and travel required is too much? You bet. Is your escape more likely to include Mickey Mouse or thrill rides, than relaxation and exotic locales? Yep, no doubt. Is it worth it, to have the chance to press pause on your crazy, hectic schedule and enjoy being with your family? Absolutely!
Two full-time working parents + two active kiddos + school and life obligations = very busy weeks and limited family time at our house. It can feel like "vacation" on those rare days when we are not scrambling to make it to soccer practice after a work meeting runs long, or trying to create dinner from the bare pantry after the late school play performance. So, if you want to attempt a "stay-cation" – go for it! It is definitely more affordable, probably a whole lot easier and you definitely don't need these tips. If you are anything like me, though, you need to truly get away to not hear the laundry calling your name, or the ding of an email that surely needs immediate attention. We have been fortunate to have a family vacation pretty much every year since the twins were born. Some years that vacation was a long weekend made possible by extended family living in pretty great cities. Others, we planned and saved for throughout the entire year. No matter the destination, or age of the kids, though, every trip we have taken has been a wonderful opportunity to reconnect as a family, to build fantastic memories, and to have a whole lot of fun. So, although I'm definitely no expert, I thought I'd share from our experience some answers to travel questions you may have.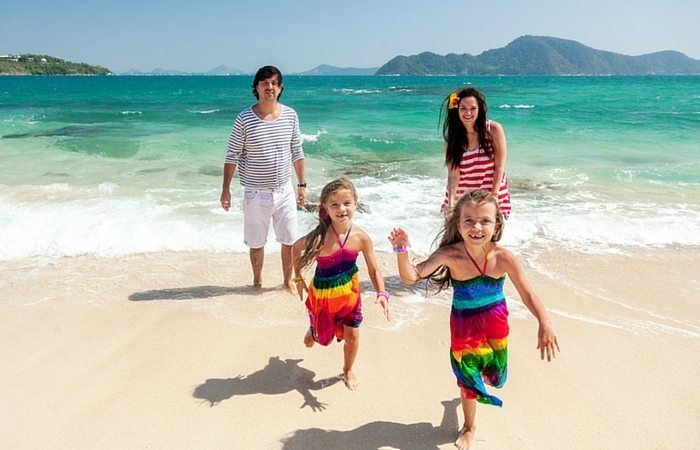 Where Should We Go?
Ages 0-3 – The best vacation we took when the kids were in this age range was very low-key. We went to the beach, with no agenda, no points of interest that had to be seen, and no real plan other than introducing the kids to sun, sand and water. We were able to maintain our nap and bedtime schedule, dine out with the early birds (and get the specials too), and laze the days away building sandcastles and "swimming" all together.
Ages 3- 5 – At this age, the kids were able to handle a little more activity – but still weren't up for a jam-packed day. We visited Walt Disney World when the kids were five, but it wasn't our best trip during this age range. The days were too long, the kiddos were too tired, and the parents were too stressed! The vacation I remember most fondly was the one we took to a nearby city when the twins were four. We spent our days exploring a national park, visiting an aquarium, and playing board games in the cabin. It was a great mix of good old fashioned family time, and experiencing things we couldn't at home!
School Age – We just returned from another attempt at Disney World. The kids are now 7 (almost 8), and it was fabulous! They were finally tall enough for pretty much everything, waiting in lines didn't phase them, and they even handled 8:00 dinner reservations with aplomb. Plus, they preferred thrill rides and fireworks shows to seeking out their favorite characters and watching parades – much better for this mom and dad.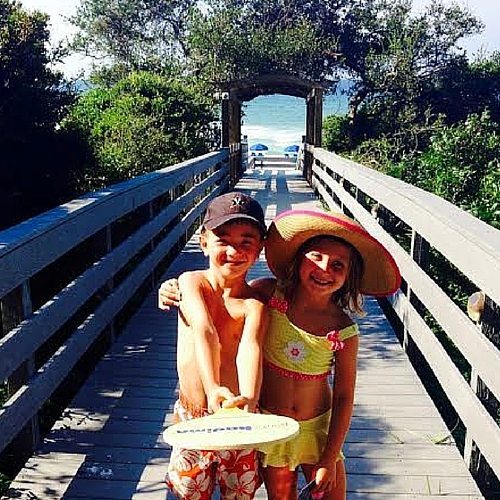 What Should We Bring?
Ages 0-3 –I know families who swear by flying to destinations when children are young and the tickets are cheap (or free). This seems daunting to me when it seems like you practically need to pack your whole house for a trip with young children, but they assure me that pretty much anything you need is usually available wherever you are going. Nevertheless, for car trips, and less well-equipped places to stay, we were always sure to pack our travel high chairs, a pack and play for naps and sleeping, extra outfits and pajamas, lots of snacks, and a grab bag of cheap toys and activities for when the whining and boredom kicks in. We rarely used the toys, bouncers, or even stroller that we wedged in the vehicle, and seemed to always want for things like extra towels, sunscreen and favorite sippy cups instead.
Ages 3- 5 – One of the most difficult aspects of our vacations is managing the amount of times we stop while en-route. Someone is always hungry, or has to use the bathroom, or just can't get over not being allowed to spend hours in the fast food play area. Favorite snacks, special treats (for us it is a new movie on the portable dvd player), and an introduction to easy road trip games (categories has long been a favorite for my two) only go so far – and then you need to rely on the most important thing you will "pack." Patience, lots and lots of patience.
School Age – Traveling by car becomes relatively easy when your children are older (thankfully, since flights for four or more can be outrageous). On our last trip we were in the car for literally hours before even one mention of a need for a break, or inquiry about how much longer the trip would be. We let them create their own little "nest" – complete with comfy blankets, soft pillows, a good book, and yes, usually an electronic device that is severely limited at home, but can be used until the battery is dead when on the road. Anything they bring, though – they are responsible for keeping up with, carrying to and from the room, and charging for the return leg of the trip. The kids actually look forward to the drive now – they relish the chance to finish Harry Potter and remember how to play Minecraft. We pack so light these days (jeans can be reworn, flip flops go with anything, pajamas and t-shirts are one and the same) that I always think we are forgetting something!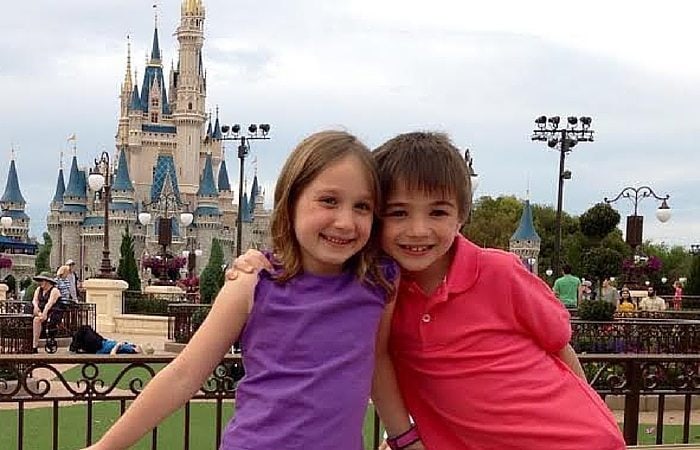 What Is Your Best Travel Advice?
Ages 0-3 – Keep it simple, and your expectations in check. This, in my opinion, is not the age for that once in a lifetime trip. Most infants and toddlers still take naps, aren't overly adventurous, and are unimpressed with things that are pretty spectacular. Marvel at their joy the first time they see snow, or chase a butterfly, or make a mess with their own ice cream cone – and save that dream destination, with the must see sites and tours, for when they are a little older. Children that are angels at home, can be little devils when you are away and off schedule – just try to roll with the punches and be grateful that you will likely never see the people who witness your little one being a tiny terror, ever again.
Ages 3- 5 – Before we had children, my husband told me that his family would sometimes stay at a local hotel for a mini-vacation and just spend the time in the hotel pool. As a child who grew up in Florida, and swam in many pools (not to mention the ocean) all year long, that didn't sound like much of a treat or vacation to me. Now that I have children, and only seasonal and limited access to swimming, I understand the allure. My kids love pools. When given the choice during our last vacation to go visit Magic Kingdom one last time or stay and swim in the pool – they chose to swim. If you can, find a hotel with a pool! Just be sure to take floaties/lifejackets.
School Age – Let your older kids have a say in the itinerary. My two are developing their own unique interests, and I honestly would never have guessed at their two requests on our last camping trip. My daughter wanted to walk the "Trail of Tears," and my son finally decided the time was right to learn to ride his bike without training wheels. Neither of those would have been on the agenda without their input!
What Else Do I Need To Know?
Anyone who says "getting there is half the fun" has obviously never traveled with multiple infants or toddlers. Our first ever long road trip was shortly after the kids were born when we went to visit family for the holidays. "Everyone" told us to drive at night and that the kids would sleep the entire time and that their schedule would be uninterrupted. Sounded good to us – so we tried it. It was miserable. That is when we learned that neither child would sleep in the car (and still won't today – probably a result of our pretty strict sleep schedule), and that what works for some doesn't always work for others. I think the most important things to remember about traveling with kids, also applies to parenting in general – practice patience, be flexible and adaptable within reason, and try to enjoy the ride.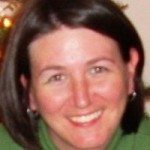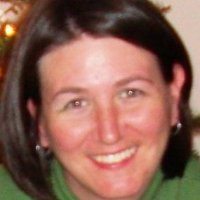 Shellie Fossick is "mom" to school age boy/girl twins. She is also the Development Director for a non-profit organization that provides high quality early care and education for more than 400 low-income children in Middle Tennessee. She lives in Nashville, TN with her husband and two children. To read more of Shellie's Twiniversity articles, click here.
* * *
Related Articles