Are you nervous about incorporating sensory bins for toddlers into play? Check out these great ideas to keep your toddlers entertained and contain the mess.
Sensory bins and toddlers – sounds like a giant mess, doesn't it? Well it doesn't have to be and I'm going to show you how to get started.
Sensory bins can sound very overwhelming and messy – oh, so freaking messy. I think it's one of the reasons parents try to avoid them and as a twin parent, I understand it's a valid concern.
I think another big misconception is that you need a million different things to create sensory bins for toddlers. This is so not true! You can keep a bucket or 2 of stuff on hand for quick sensory bins for toddlers.
Let's walk through sensory bins and their process – you'll learn that you can control the chaos and mess by what you offer them!
Are you concerned about your toddlers sensory processing? Read one twin moms story here about her twins' sensory processing disorder.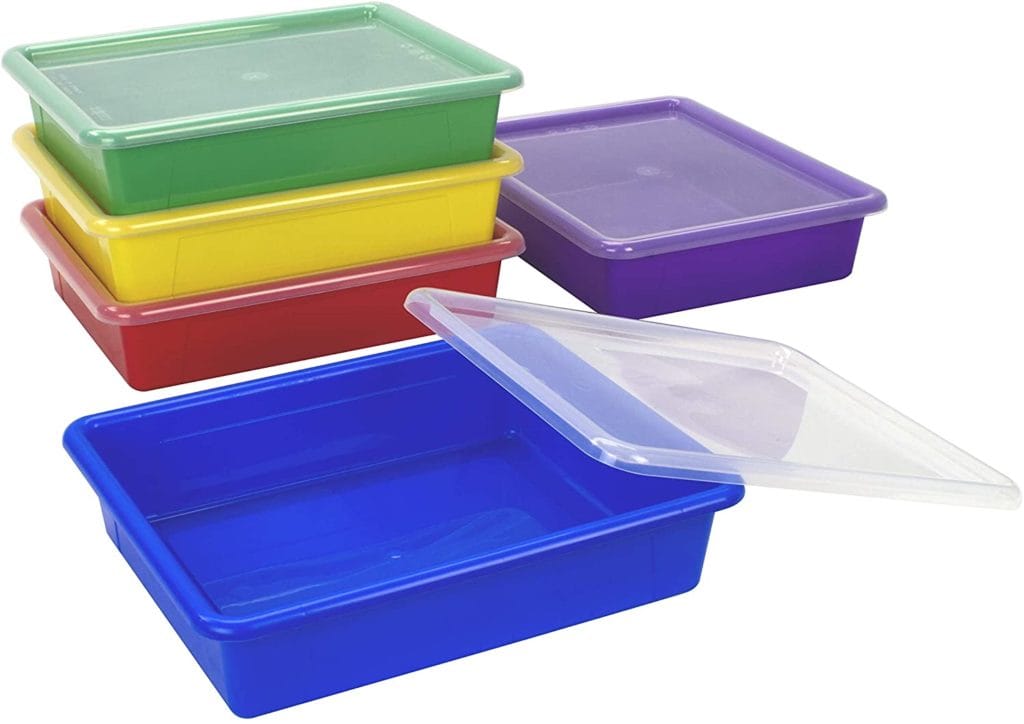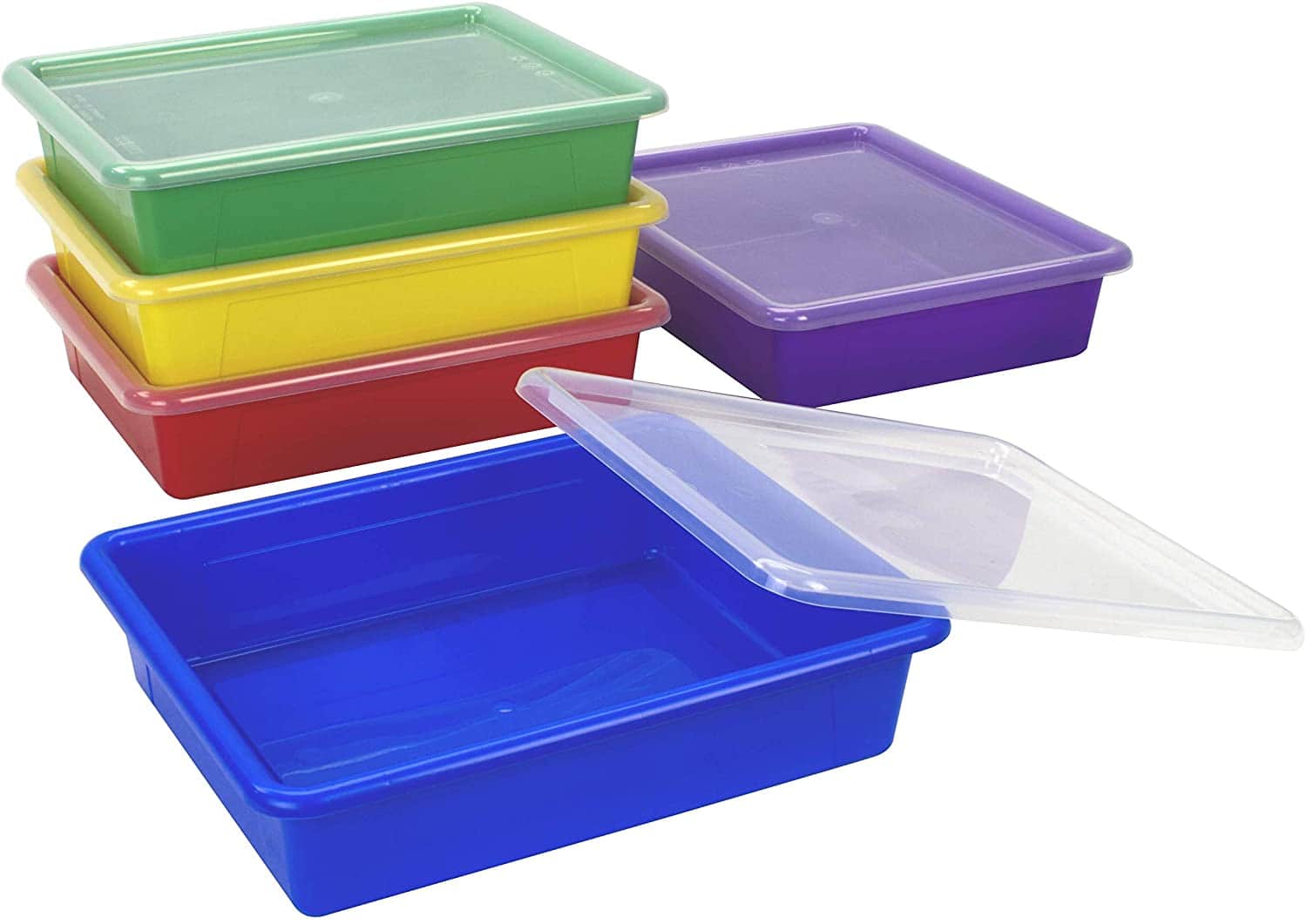 What are sensory bins for toddlers?
Sensory bins are bins or buckets to keep little hands busy and allow them to explore their senses – mostly touch! You pick a filler (doesn't have to be messy), a toy/learning component, and a tool. Your toddler can explore the bin safely and you can finish your hot coffee.
Your container can be as small as a shoebox or as large as a 50+ gallon sized tote that they can climb into. We also use the bathtub sometimes! Large totes are great for toddlers who love to be active and moving (so, like, all toddlers).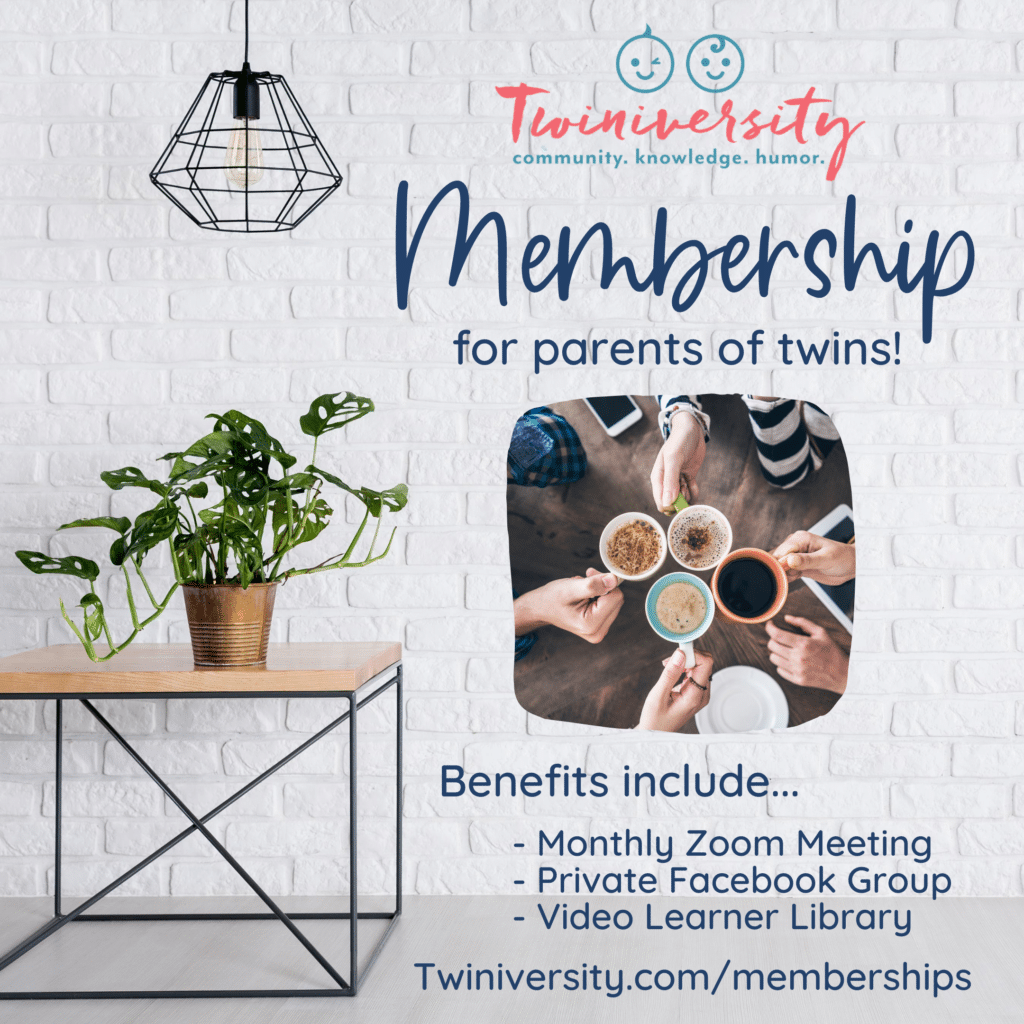 Need some twin parent friends? Get the support you need with a Twiniversity Membership. Benefits include a monthly twin parent club meeting on Zoom, access to a private Facebook group just for twin parents, and a video library of twin parenting lessons. Visit Twiniversity.com/membership to join today!
Why do toddlers have sensory bins?
Sensory bins for toddlers have many benefits! It allows your toddler to explore his/her senses in a controlled environment. They can strengthen their fine motor skills which help with pre-writing, shoe tying, using utensils, etc.
Sensory bins also can help toddlers expend some of that extra energy. Toddlers have a boatload of energy. Everybody knows that. Giving them an activity that requires concentration that they enjoy will really help release some of that energy! Exploring their senses can tire them out.
I take out our sensory bins for our toddler twins when I am preparing dinner, when I'm looking for something on our screen-free days or when I just need them to stay busy.
What ages are sensory bins for?
Sensory play can start as early as 3 months old. Before 1 year, I recommend using sensory bottles or sensory bags as it contains the mess and you don't have to worry as much about swallowing things or shoving things into noses/ears. As always, with anything you hand your toddlers, definitely stay nearby to monitor.
Bins are great for 15 months or after. Some toddlers would still benefit from bags or bottles but are usually more engaged when it's an actual sensory bin. Again, use your best judgment when handing them toys or activities.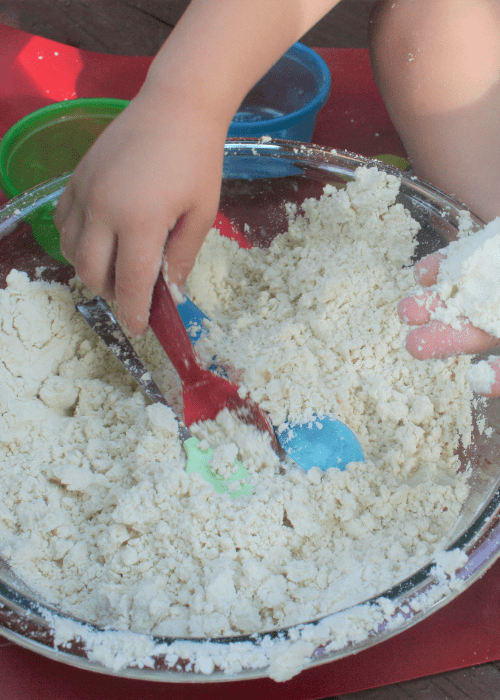 What goes in a sensory bin?
Sensory bins are actually very easy to put together and you likely have all the things in your house already. Keep in mind the likelihood of what your toddler may or may not put in his mouth, ears, nose, etc!
First, you need a filler. This can be as simple as water and soap to make bubbles, dry pasta, cotton balls, dried rice or beans, etc. Keep a few of these on hand in zip-top bags in a bin (that you'll use for sensory play) and you'll be able to offer sensory bins at the drop of a hat.
Looking into occupational therapy? An occupational therapist explains the basics of occupational therapy and sensory integration.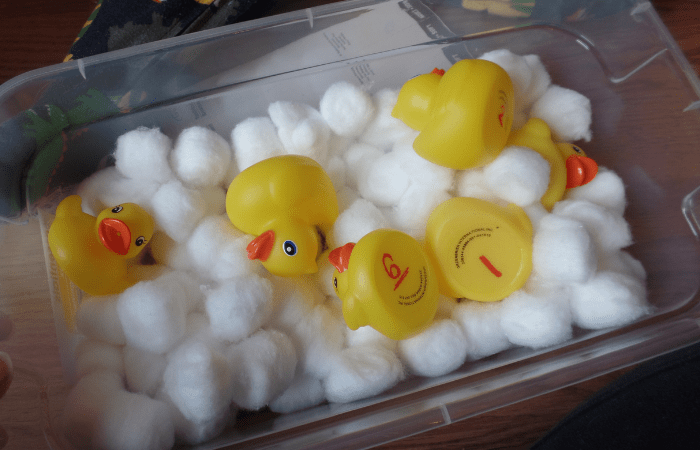 Sensory bin filler ideas for toddlers
Soapy water (recommend baby soap)
Flour
Cloud dough
Dry pasta
Dry beans
Yogurt
Crushed up cereal
Dry rice
Dry oatmeal
Pom poms
Large garden rocks
Cooked spaghetti noodles
Sand
Cup up plastic straws
Second, you'll need a toy or manipulative. You can use plastic animals, cars, trucks, colored cubes, colored pom poms, etc. This is going to be the thing that they play within the sensory bin. Any toy they enjoy will work. You probably have most (if not all) of these things on hand already. If you want to work on a specific concept, you can do that here. So shapes, colors, etc.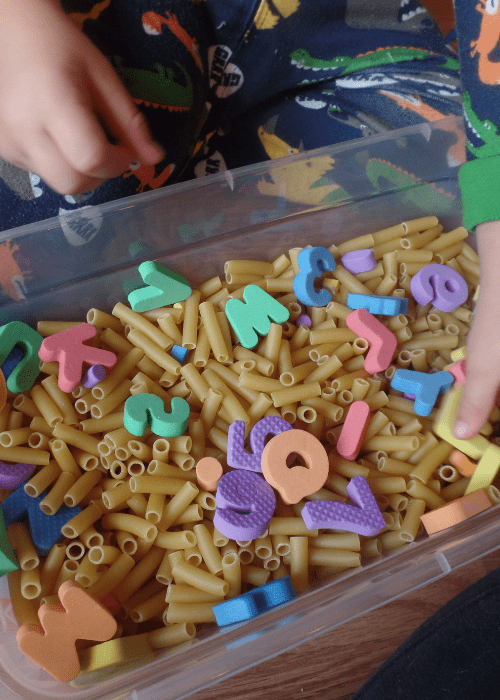 Sensory bin learning components
Color cards
Construction cars
Farm animals
Colored pom poms
Colored cubes
Blocks
Lastly, if you want to add another layer of challenge, grab a sensory bin tool. Tongs, toddler tweezers, measuring cups, etc. This gives your toddlers one more thing to play with. Keep some of these in your easy to access bucket with the fillers.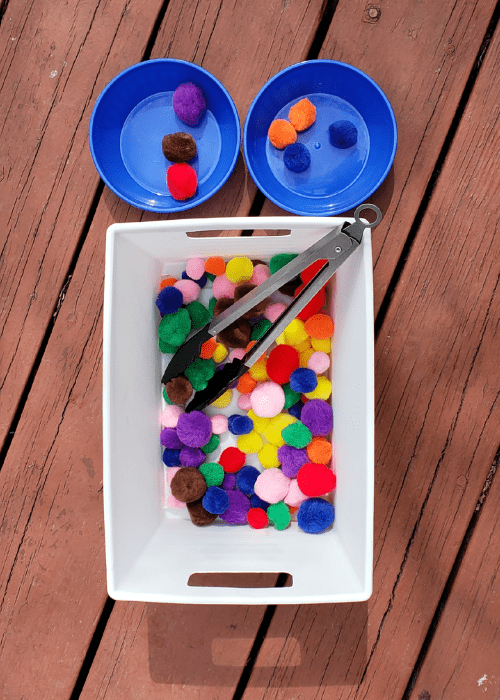 Sensory bin tools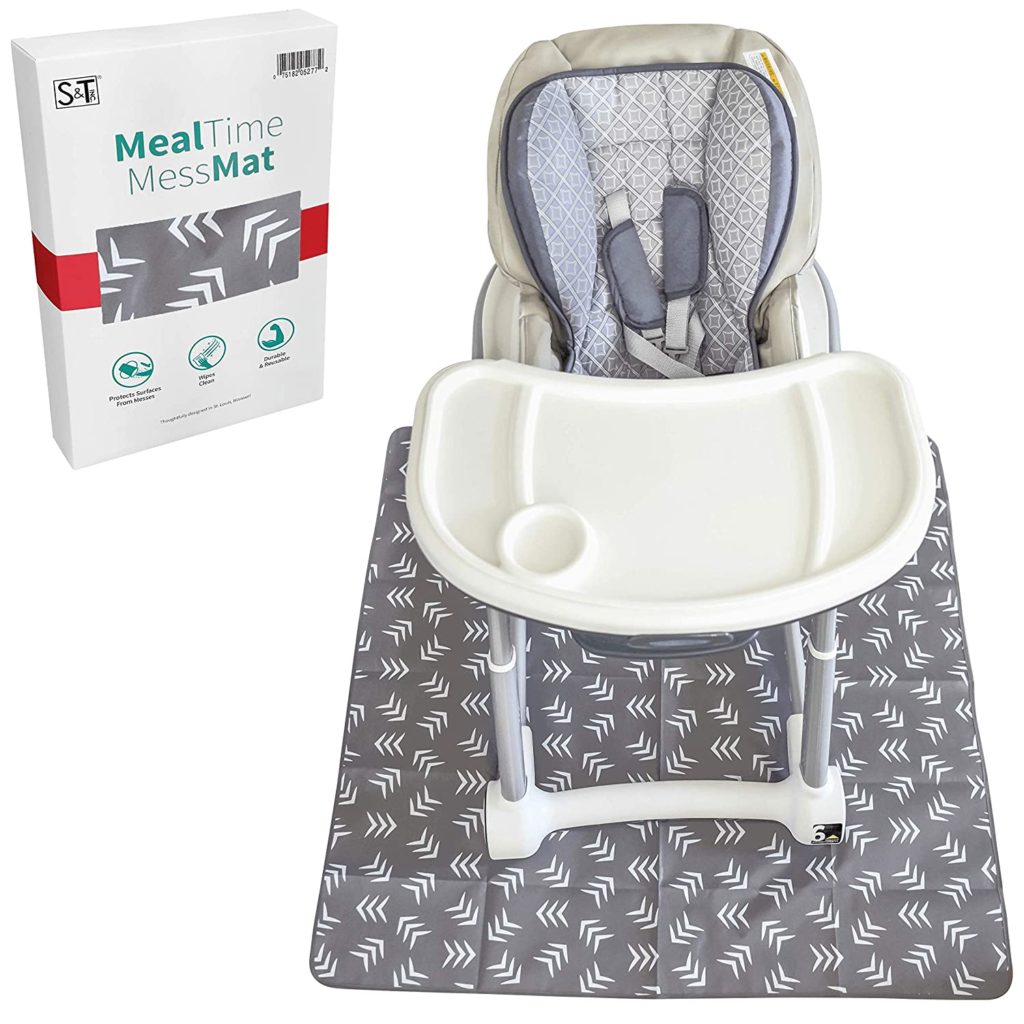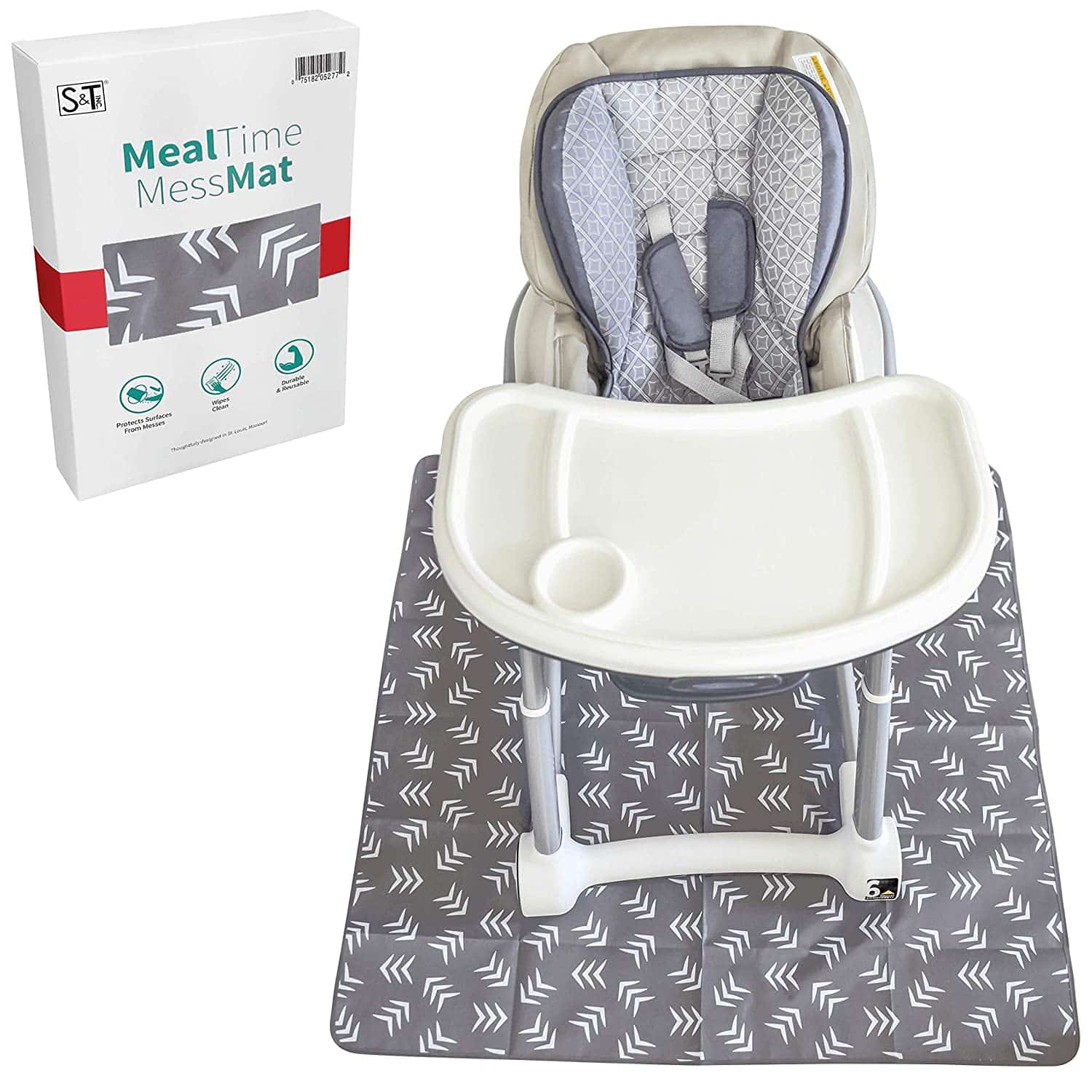 Keeping the mess contained
As I said before, the mess is definitely intimidating but there are ways to contain it if that's a concern for you.
There are a few ways you can keep the mess contained for sensory bins for toddlers. I like to use a high chair mat under their play space. This allows for easy clean-up when you're all finished. I also will strap them into their high chair for play – super easy because they can't go anywhere!
When possible, do your sensory bins outdoors and use smocks/old t-shirts if you can. There are lots of large sensory table options for the outdoors. This is also when the bathtub will come in handy! Try sensory play in the bathtub!
If you're choosing something very messy, set up near a sink or get some wet paper towels ready to go while they're playing.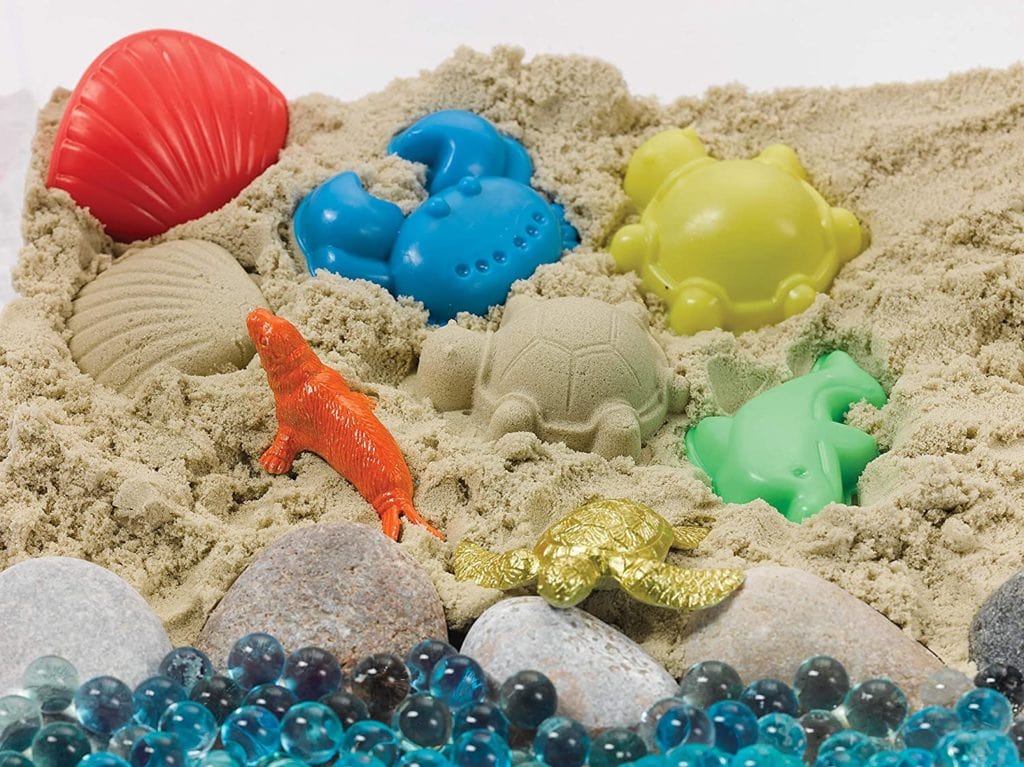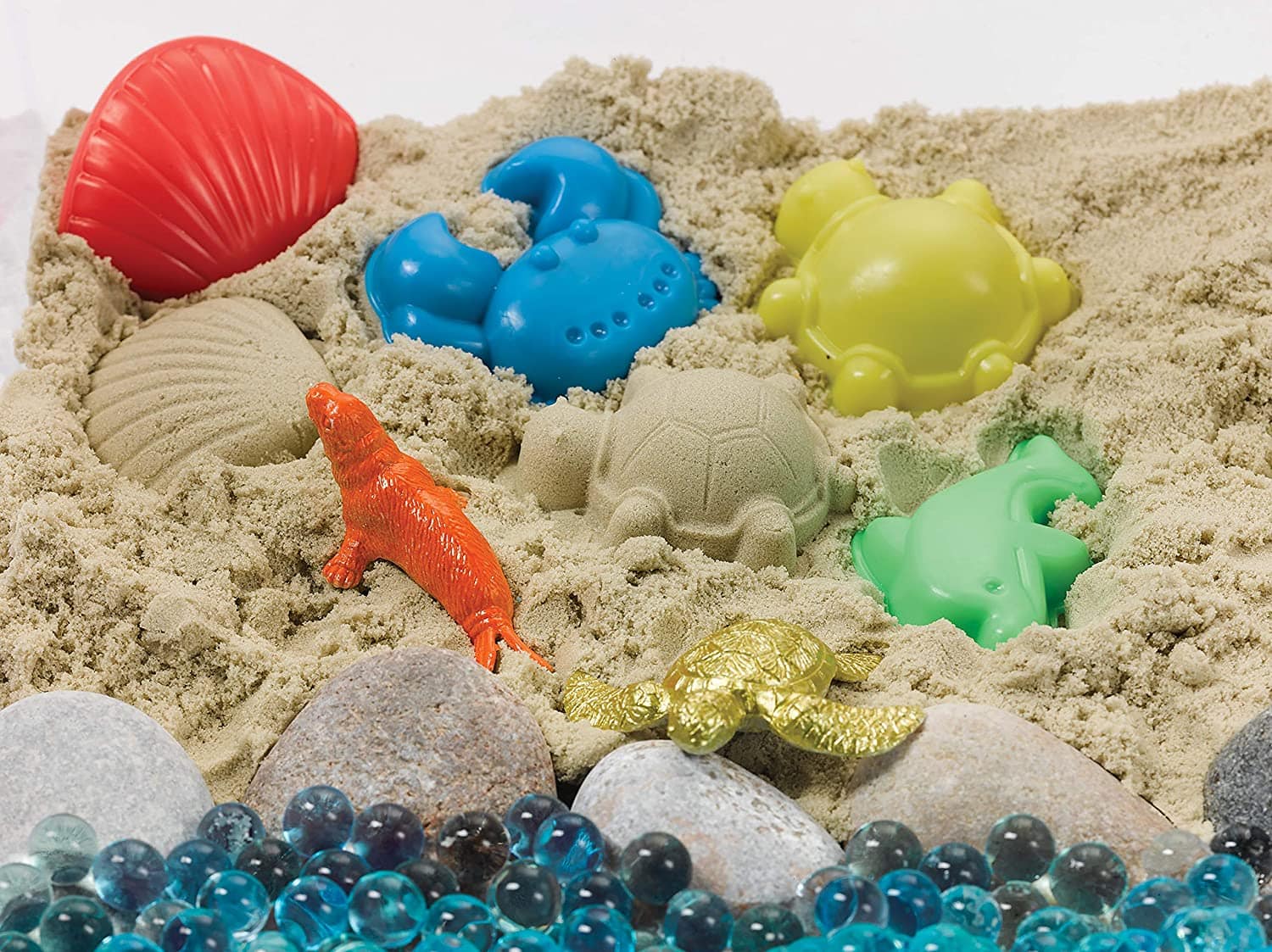 Sensory bin ideas for toddlers
Now that you're armed with the ideas and confidence for sensory bins for toddlers, go for it! You'll be amazed at how many ideas you can come up with by just browsing your pantry and toy shelves.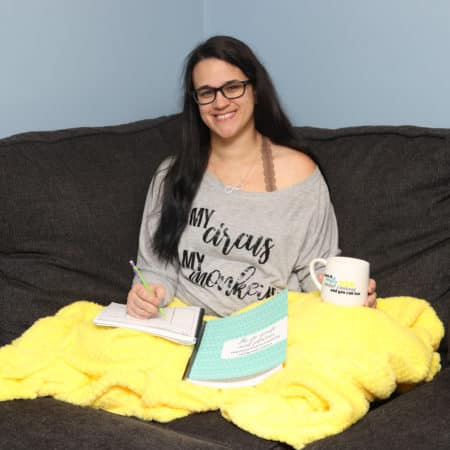 Melanie O'Reilly-Rogers, twin mom of 4, blogs at Mostlyundercontrol.com and has an Etsy shop (etsy.com/shop/mostlyorganized) with printables to help you keep things organized and your sanity in check. With her background in early childhood and large number of children, she knows what type of play is important but also knows what's realistic.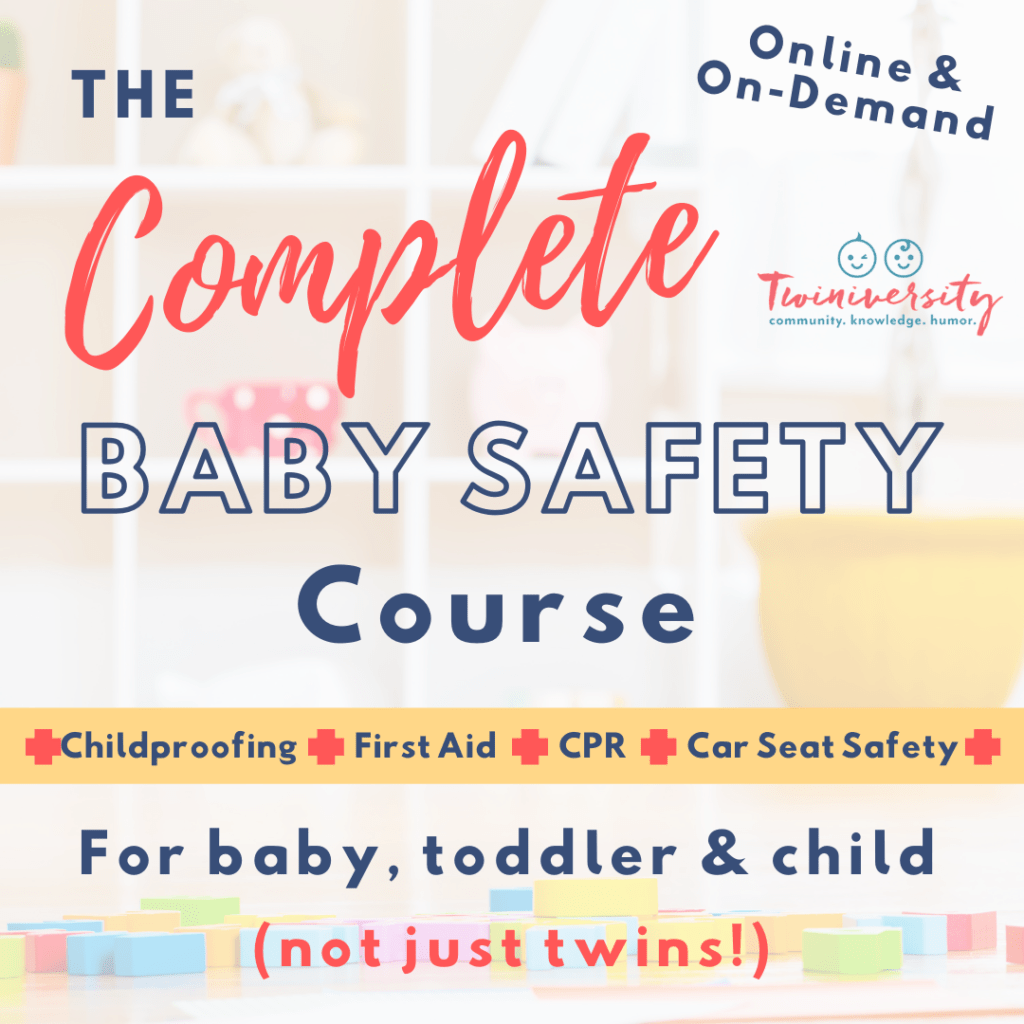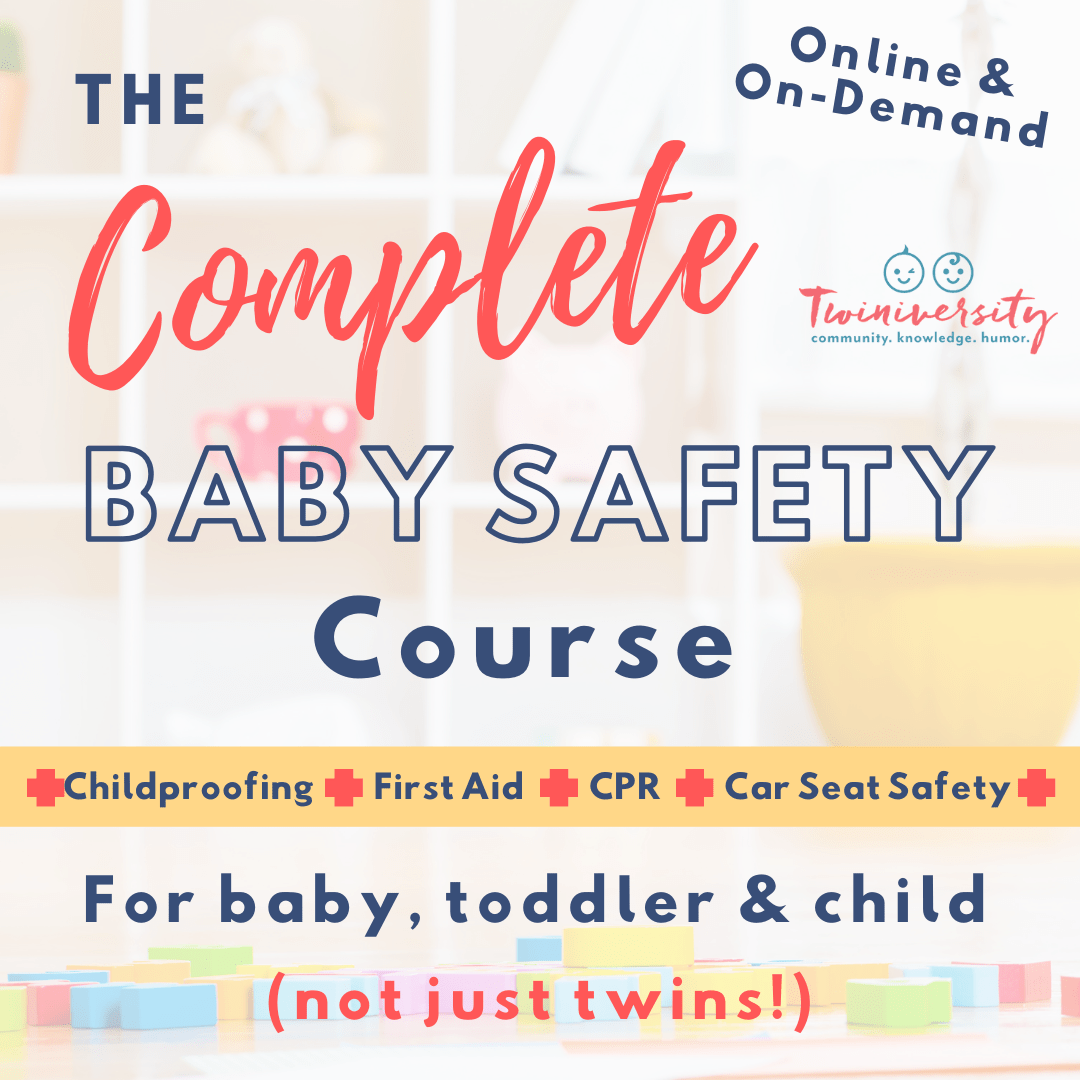 Need some baby safety training? Take the Twiniversity Complete Baby Safety course, offered on-demand. Includes video modules on infant, toddler, and child CPR, first aid, and common medical ailments, plus car seat installation and safety and childproofing your home. Click here to learn more!