The icy wind is biting my face, stinging my cheeks as I trudge up this hill. It's slippery and blindingly white, my boots packing down the powdery snow that has been trodden by hundreds of tiny footprints. It's the first time I've ever done this and the first time for my children, too. I lag behind them, their boundless energy and speed leaving me at the back of our single file formation. When I reach the top, they balk at me, "FINALLY!" they shout. "I'm old," I shrug, "Have some patience!" I line them up carefully and crouch down. With all my might, I spin them round and shove their sleds down the hill, their infectious giggles filling the air and softening as they grow smaller in the distance. I can't help but smirk at them, they are experiencing what joy feels like. It's been a long time since I've felt it myself, but thankfully, I can remember the feeling. The overcast sky and trees scrolling above them, they collide and topple over, again and again. Suspended in this moment of their childhood, all is right with the world.
I look around, pretty pleased with myself. I've foisted them down about 50 times in the last 2 hours and I haven't complained yet, even though I loathe the cold and exertion. Then, it hits me as I scan the hillside. I'm the only mom here. I'm usually the only mom around for activities like this. I didn't notice it until it was time to go and the inevitable bargaining of "Okay, just one more time and then we are REALLY going," began. All of the other kids had burly dads hurling their sleds down. Chuckling, they are running up the hill, much faster than I ever could, and picking kids up as they fell over like tiny dolls on a playroom floor. I watched as they sprinted, flinging laughing bundles of coats and hats over their broad shoulders. They don't seem to tire out. Reaching the top and pushing down the sleds was child's play to them. Not another mom in sight.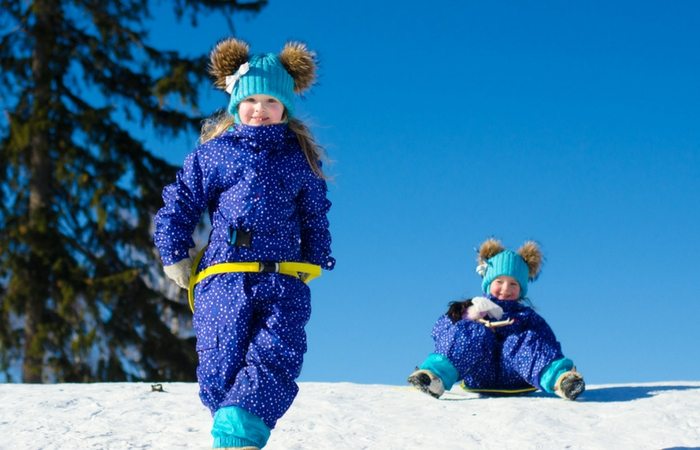 At dusk, I hustle everyone into the car at long last, anxiously waving my frozen hands in front of the heated vents. "That was awesome, Mom!" they say. "Can we come back tomorrow?" they plead. "This was the BEST day" declares the littlest. I'm tired and cold and have hours of work still ahead of me. Laundry, baths, dinner making, clean up, and after they are all asleep, at least 2 hours or so catching up on my laptop for work. Oh, and I lest I forget, this mountain of wet, snow-riddled clothes to deal with. "Sure, guys," I whimper. "The next time it snows this much, I promise we will come back."
This is what it feels like to be a single parent. You are running up that hill as fast as you can, but it is never fast enough. You think are doing well, until you look around and see that everyone else has you beat. Try not to do that. You are good, you are strong, I whisper to myself. Although, not the fastest, their slide down the hill is just as exhilarating, just as wondrous and worth just as much as the best push from the strongest pair of arms.
Being a single parent for me was a choice, but it wasn't a choice I set out to make when I decided to have children. Every day, I feel an overwhelming sense of guilt that my choices, have robbed my children of some important experiences. It's my burden to carry, and most days it's heavier than trekking up a snowy hill, carrying three sleds. That burden is never shared and I am conscientiously working on not being so hard on myself. There is no time for a pity party.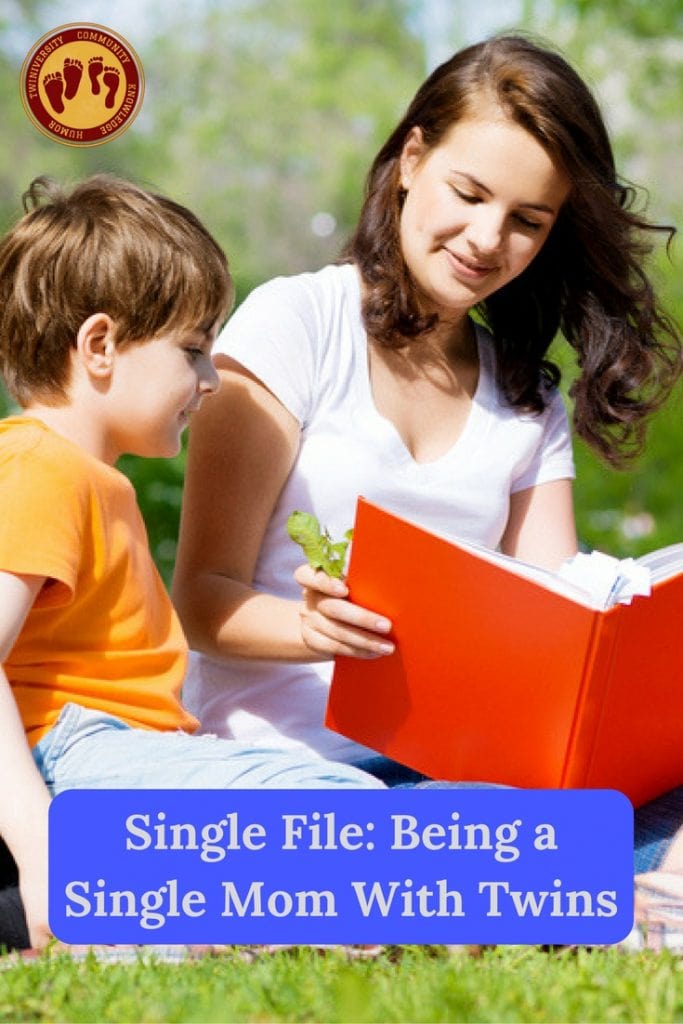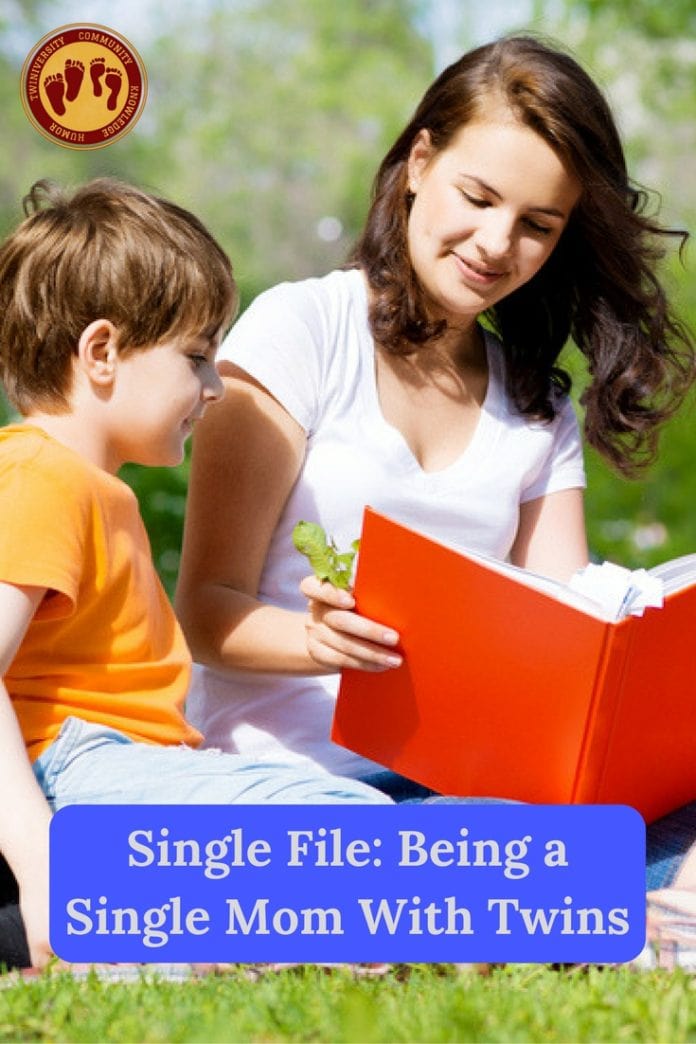 I sometimes feel jealous of my friends who have husbands or partners who actively interact with their children. I wonder how they knew, or if they knew, that this guy or that guy would be happy to stand in the cold on a January day for hours, monotonously pushing sleds down a hill. What's wrong with me that I didn't know it? How much of a difference does it really make, actually? Can children miss something they haven't had, or is the love and presence of one parent enough to give them that elated feeling only matched by careening head first into a giant snow bank? This is what keeps me up at night, along with my children climbing into my bed at all hours. And I have to remind myself again, to stop beating myself up over it.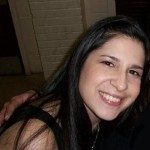 Daniele Parris is a work from home mom to an upbeat seven year old boy and one year old boy-girl twins. She lives in the suburbs of New York City and has degrees in Fine Arts and Philosophy from New York University. She makes her living in the Healthcare industry and spends most of her time with her boisterous Italian family, trying to get a word in edgewise. Her hobbies include cooking and baking, an unholy knowledge of 80's hair-metal bands and trying, albeit almost always in vain, to guess the monetary value of the items on Antiques Roadshow. In addition to her full time job, she has an online shop Little Bambinos that specializes in fun clothing for twins and multiples. To read more articles on Twiniversity by Daniele, click here.
---
Related Articles
---
The rate of twin births has risen 79 percent over the last three decades, and continues to increase. A mom of fraternal twins and a national guru on having two, Natalie Diaz launched Twiniversity, a supportive website with advice from the twin-trenches.
What to Do When You're Having Two is the definitive how-to guide to parenting twins, covering how to make a Birth Plan checklist, sticking to one sleep schedule, managing double-duty breastfeeding, stocking up on all the necessary gear, building one-on-one relationships with each child, and more.
Accessible and informative, What to Do When You're Having Two is the must-have manual for all parents of twins.
---
Whether you're a twin parent in the big city surrounded by scores of resources, or a triplet parent out in the country with no one around for miles — our multiples parenting forums are for YOU! Sign up for FREE and connect with people who are just like you — parents of multiples looking for advice, parenting tips, or even just people to chat with who will understand what you're going through. Our forums are open to people all over the world and we offer scads of specialty rooms to find others who are going through the exact same thing as you. Check it out today!
---
Twiniversity is the #1 source for parents of multiples and we are growing faster every day!
Find us all over the web:
Or contact us by email at community@twiniversity.com