Are you in the market for new snow boots for your kiddos this winter? Don't miss our breakdown of what to look for in boots and which brands we love!
'Tis the season for wet, cold, snowy weather (unless you live in the warmer southern states). I am at a point in my life where I can admit it: I do not like snow! I do not want to walk in it, shovel it, or drive in it. But my kids LOVE it. They will spend hours outside having snowball fights, building snow volcanos, and really just stomping around. With that said, finding warm and durable winter gear is a must. Of course, finding comfortable, waterproof, warm, and durable snow boots can be challenging.
My kids will wear these snow boots for business and pleasure. When winter comes, our life doesn't stop. The kids still walk to and from school, and they still have outdoor recess, so their snow boots are important. So what boots do you buy?
That is an excellent question, so I had to turn to the experts…You! I turned to our community of twin parents for advice on which brand of snow boots we should consider this winter season.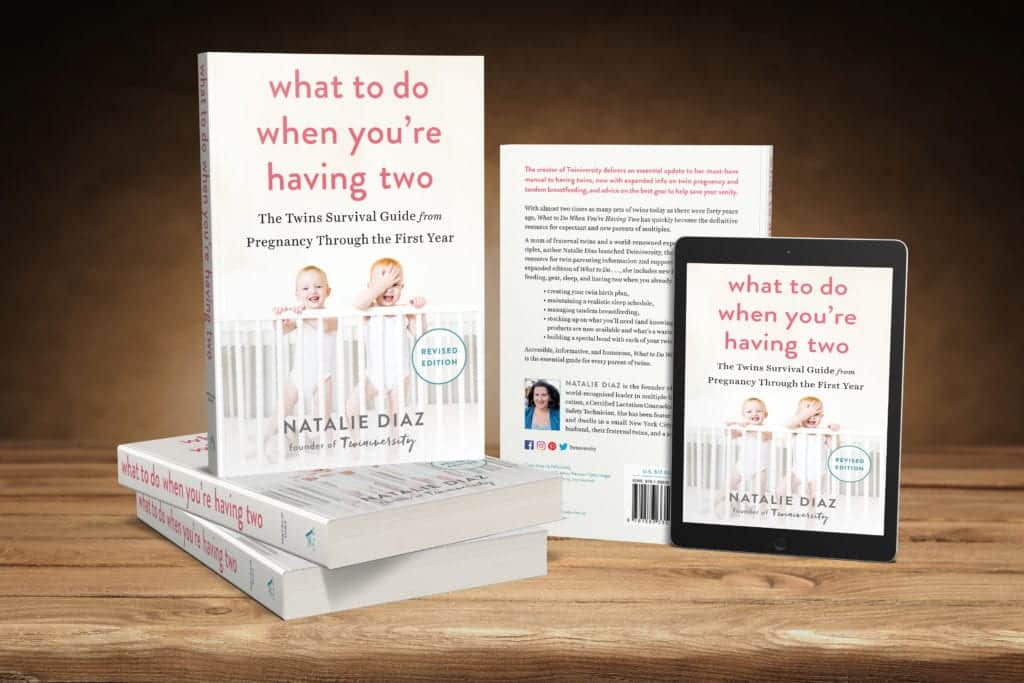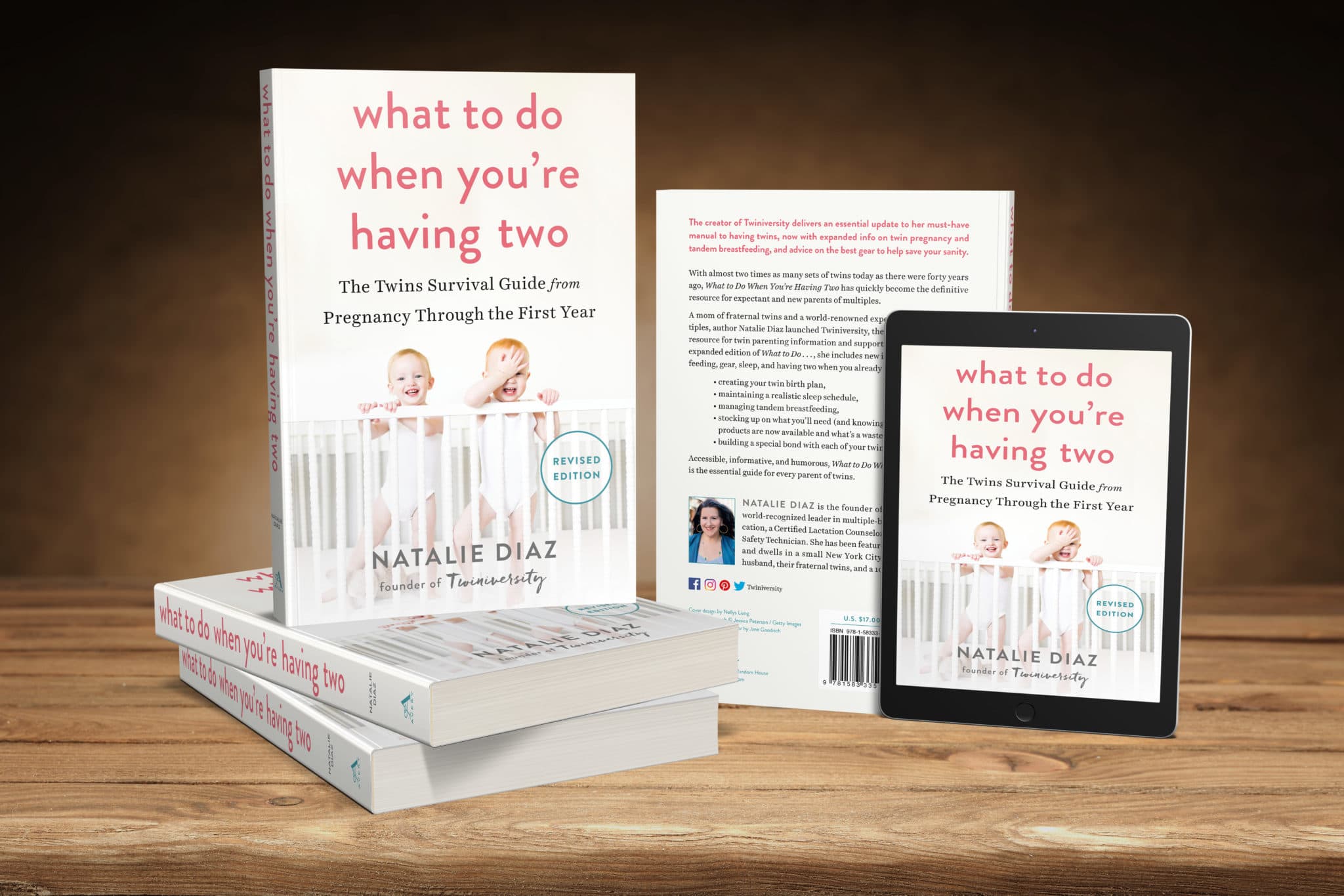 In What to Do When You're Having Two: The Twins Survival Guide from Pregnancy Through the First Year, national twins guru and founder of Twiniversity (and twin mom herself!) Natalie Diaz provides a no-holds-barred resource about life with twins, from pregnancy and birth all the way through your duo's first year of life. BUY NOW
What to look for when choosing winter boots for kids?
Trying to find a reliable pair of snow boots might seem daunting. Here are a few basics to keep in mind when you go shopping.
Waterproofing
Do not be fooled by the words "Water-resistant". If you have snow-loving, active kids, you need WATERPROOF boots. Ensure the whole boot is waterproof. Believe it or not, some boots are only waterproof at the foot. Making sure the legs are, too will ensure your children are warm enough.
Traction
Winter weather often brings slippery conditions. Check the soles. Make sure they have grips on them. Be sure to choose a boot with good traction, but without being too heavy and clunky.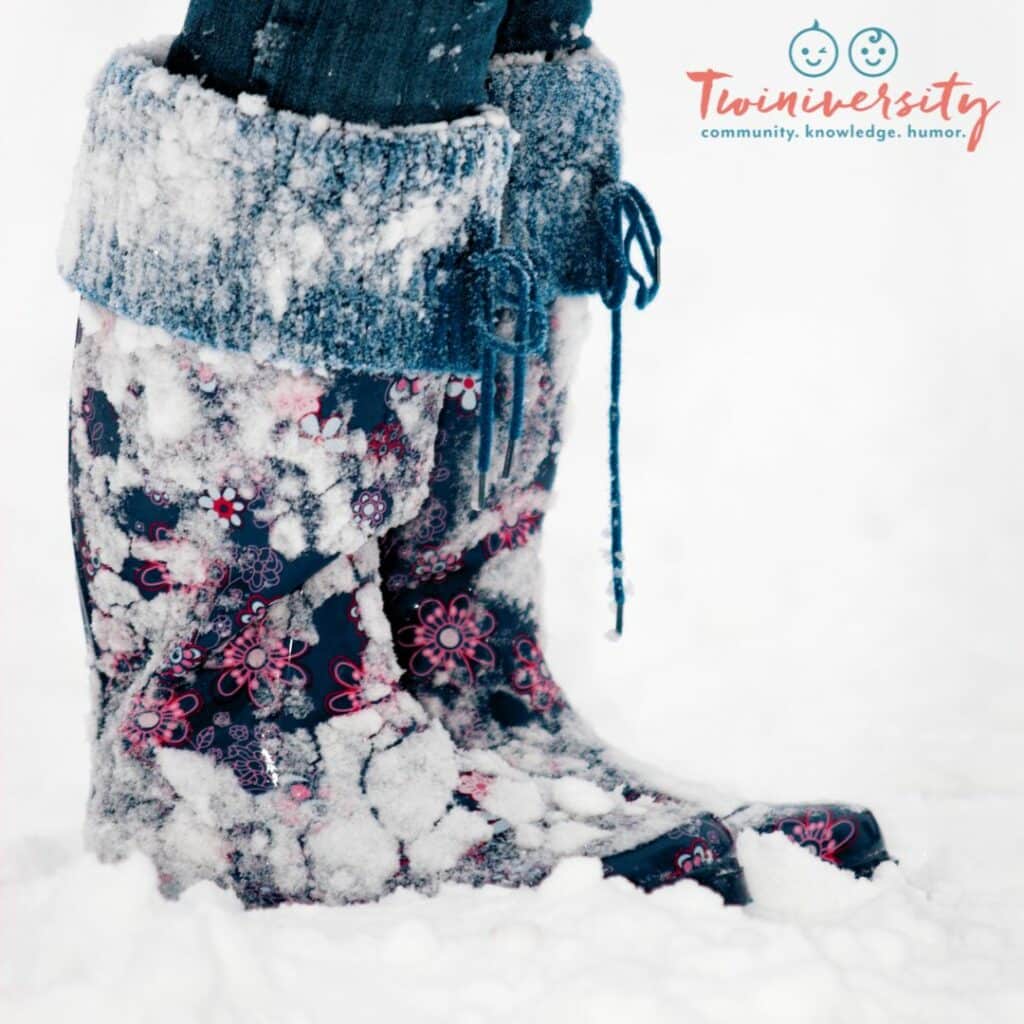 Easy To Put On
Look for easy-on snow boots. No one wants to be fighting with cheaply made zippers or laces every time they need to leave the house. Look for easy zippers that are well-made and have a velcro closure.
Fit for Your Boots
This one is important. It can be hard to justify not buying a size up so you can try and use them for a couple of winters. The problem is that if they don't fit well, snow will likely sneak into the legs, defeating the purpose of your toddler snow boots.
Lightweight
It's important for little feet to stay warm, but they also need to be able to move around and have fun! Choosing a boot that is lighter and also more flexible without losing the insulation and waterproof properties will ensure that kiddos can have fun in colder temperatures.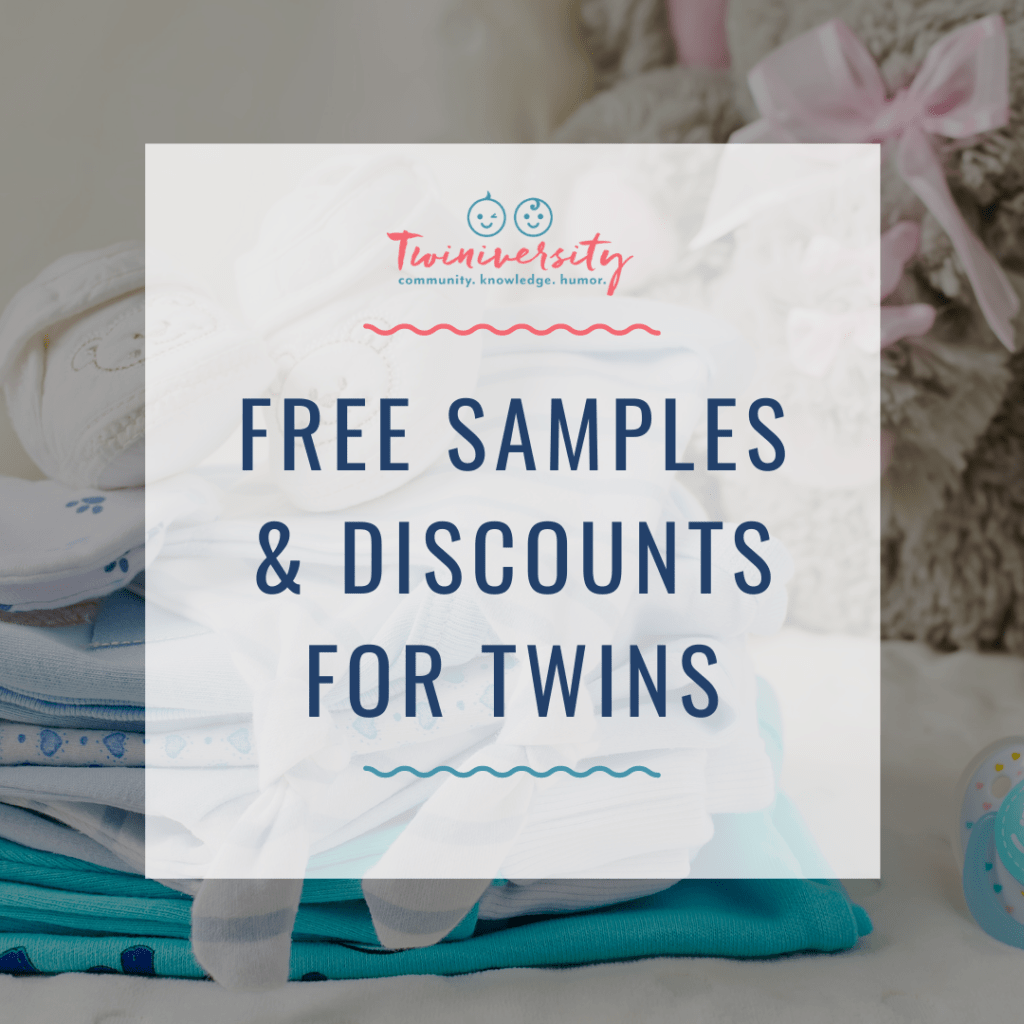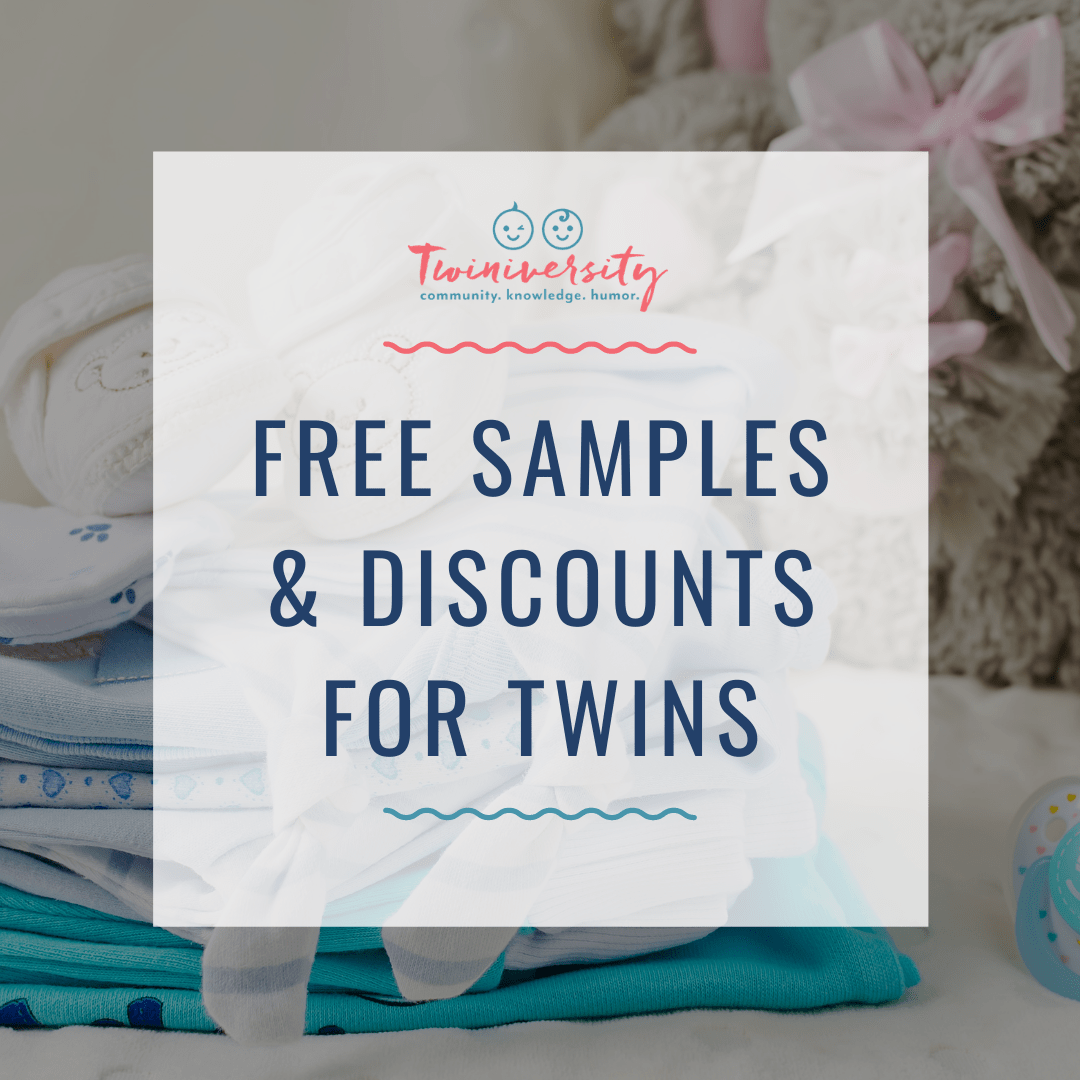 Check out our Multiple Birth Discounts! This is the most up-to-date list of discounts, freebies, and coupon codes for twins and multiples on the internet. Click here to start saving! While you're at it, make sure to check out our expecting twins classes and membership programs…
Breathablility
You want to keep moisture away from your kids' feet, but you also want to let moisture escape. All the stomping and climbing through the snow can make anyone's feet sweaty. You want a material that is breathable and wicks away moisture.
Favorite Snow Boot Brands
So, now that we know what we need to look for, let's talk about brands. Not all snow boots are created equal, and thanks to you, we have a great list of top brands.
BOGS Snow Shell Boots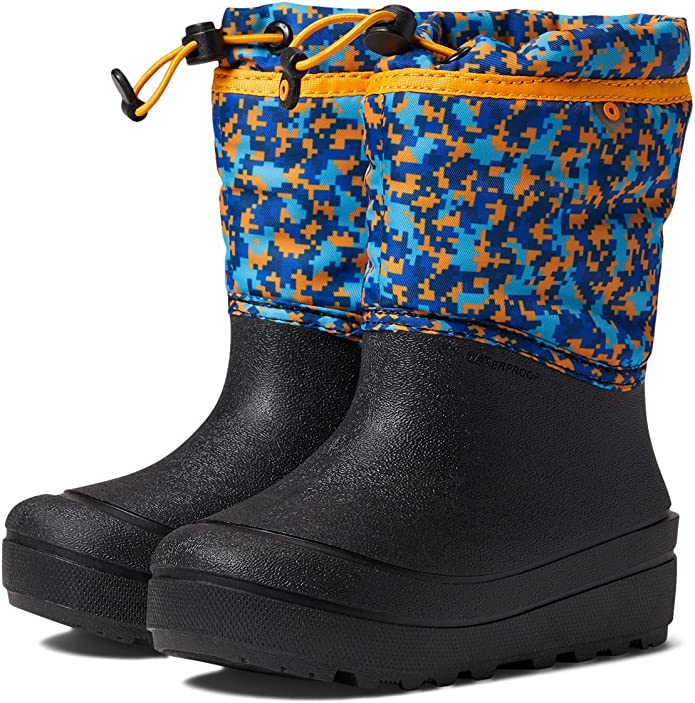 Bogs were the #1 recommended brand from our Twiniversity community. These boots have it all. They are 100% waterproof from top to bottom, and feature integrated snow cuffs and gaiters, with ultra-cozy fleece lining making them both lightweight and durable. Bogs are known for their BOGS Max-Wick and DuraFresh natural biotechnology to fight odor and evaporate sweat to keep feet dry. Not to mention, they come in a wide range of designs and sizes and are a pull-on style with bungee top closures. To purchase, click here.
The North Face Alpenglow V Waterproof Boots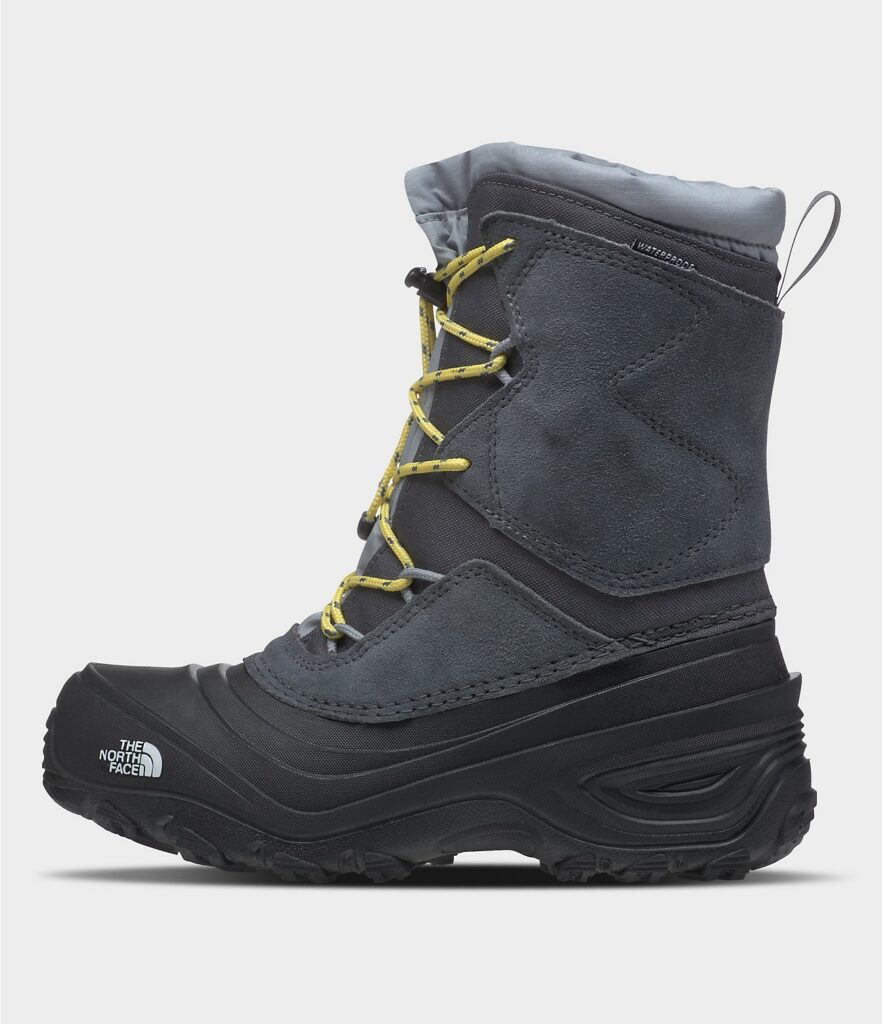 The Alpenglow V Waterproof Boots feature a single-pull quick-closure lace for a secure fit and to keep out snow, are easy to put on and take off, and have a tough protective rubber shell. Completely waterproof from a combination of waterproof leather overlays and ballistic nylon construction with superior traction. A true leader in the hiking community, North Face prides itself on the lightweight and durability of all its footwear. And of course, they are available in a handful of different colors and sizes. To purchase, click here.
Merrell Kids Snow Crush 2.0 Waterproof Boot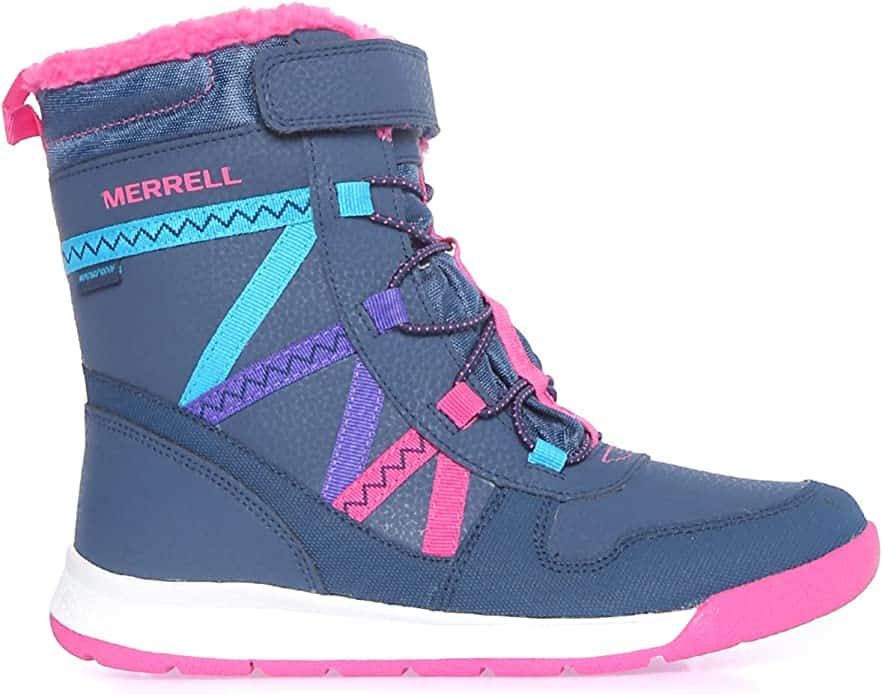 Merrell is one of my favorite brands. My kids love their sandals, but honestly, I have forgotten that they make boots too. The Merrell Snow Crush 2.0 are sneaker-style boots, making them lightweight and super easy to put on and take off. Thanks to the insulation at the toe and footbed, toggle closure, and waterproof upper, feet stay dry all day long. Additionally, these feature an anti-stink lining to reduce odors, and extra grip for superior traction. To purchase, click here.
Kamik Kids Snobuster2 Waterproof Winter Boots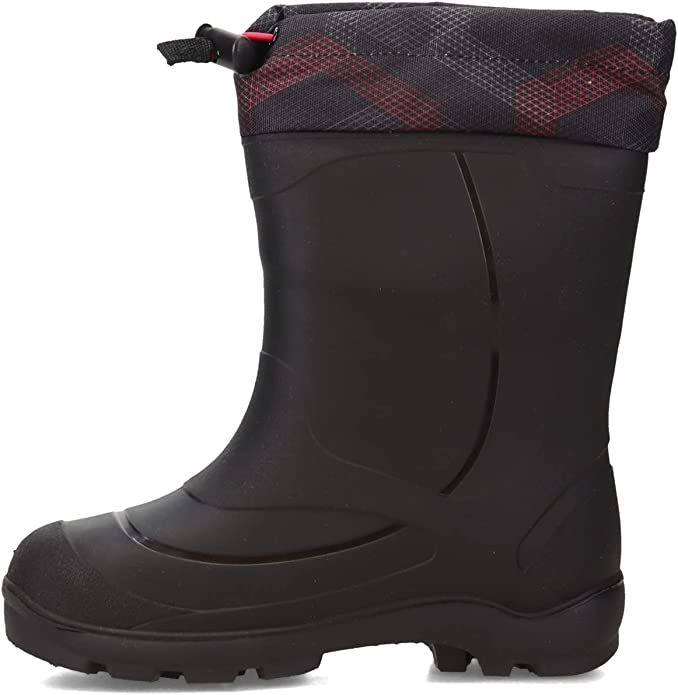 The Kamik Kids Snobuster2 winter boots are 100% waterproof all-weather boots, with an adjustable snow collar and easy-grab lace lock to keep snow out and feet warm. These boots feature a moisture-wicking thermal guard removable liner and SNOBUSTER sole with multi-directional treads for stability. What's more, the pull-on style with no laces make these boots super easy to put on and take off. In fact, these boots double as rain boots so you'll get more use out of them. To purchase, click here.
Sorel Children's Yoot Pac™ Nylon Boots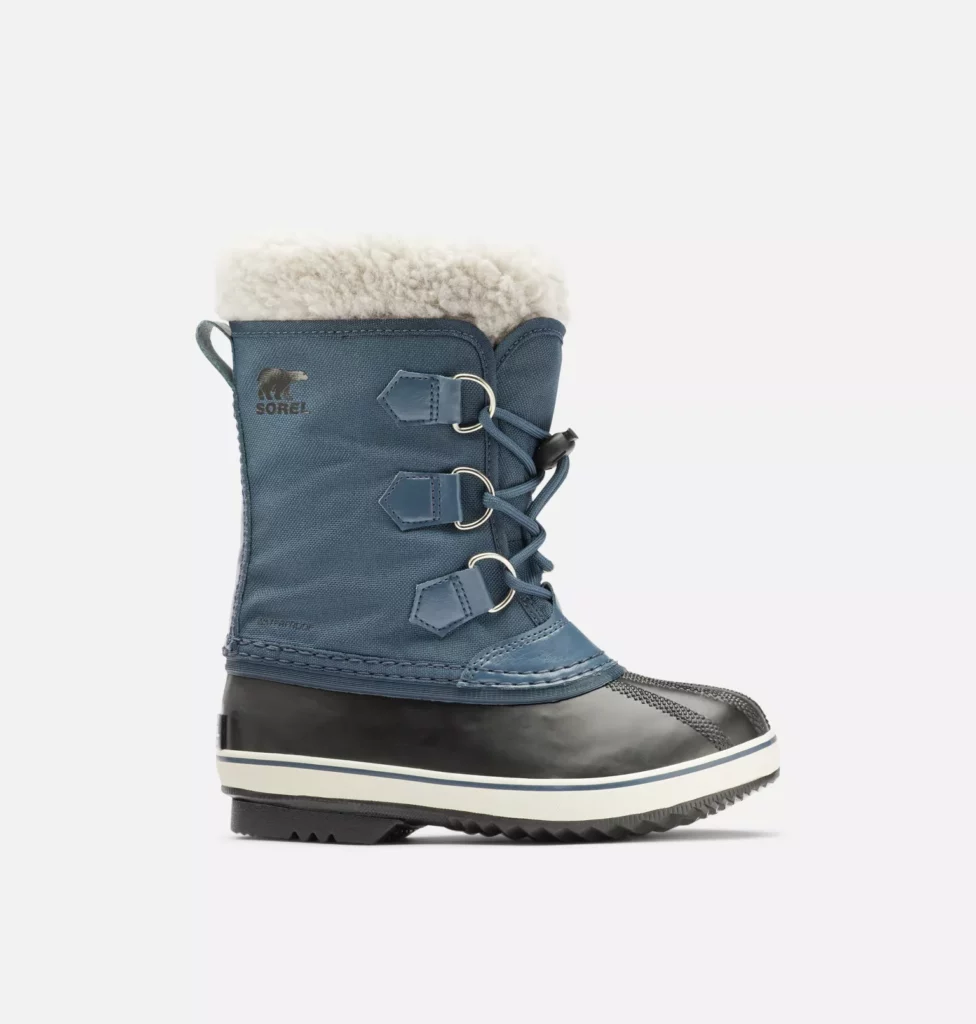 Who doesn't love a rubber duck boot design, especially on little kid boots? Cold weather doesn't stand a chance with these Sorel Yoot Pac boots. With a waterproof nylon upper with cozy insulation, an inner boot liner with a sherpa collar (removable and washable) keeps feet warm and cozy all day. Equally important is that they are lightweight, and easy to put on and take off with toggle laces. To purchase, click here.
Columbia Powderbug™ Plus II Snow Boot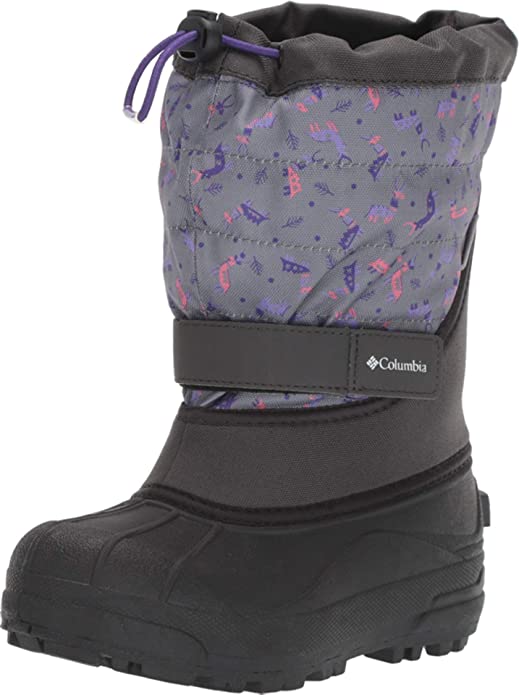 The Powderbug Plus II Snow Boot is a winter warrior! These winter boots feature a felt liner, waterproof construction, and non-marking sole (making them safe to wear indoors). The simple hook and loop strap closures make for a comfortable fit that will keep feet dry, and warm all day long. Columbia offers these winter snow boots in multiple colors, with a true-to-size fit. To purchase, click here.
totes Child Bootie Snow Boot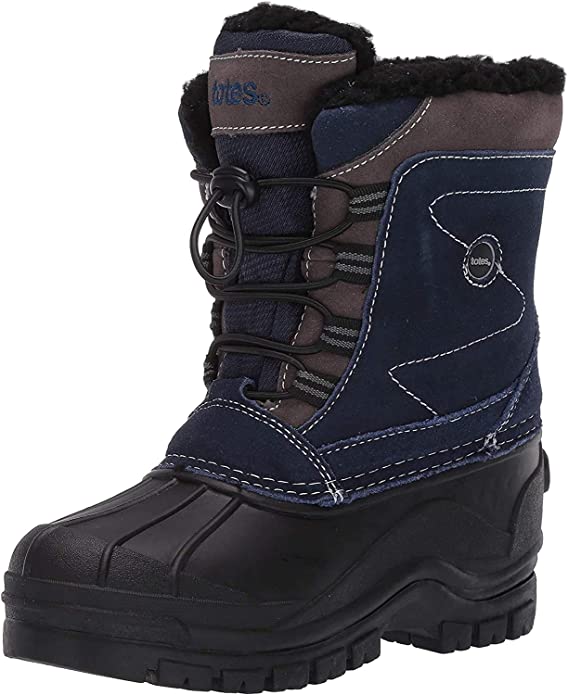 The totes Bootie snow boots have comfy insulation, sealed seams, and a rugged outsole to keep moisture out and feet warm and dry. These boots are light and cozy with their waterproof material and warm lining. At any rate, these are designed with a round toe and no heel, with a rubber sole and rugged tread pattern. Thus they give dependable traction on slick, snowy surfaces. Easy-to-use adjustable elastic laces with toggle closure, making them easy to put on but also stay on. To purchase, click here.

Should I Size Up When Buying Winter Boots for Young Children?
As a general rule, you do NOT want to size up with your kids' snow boots. Fit is an important factor when you are trying to keep things like snow and rain out of your shoes.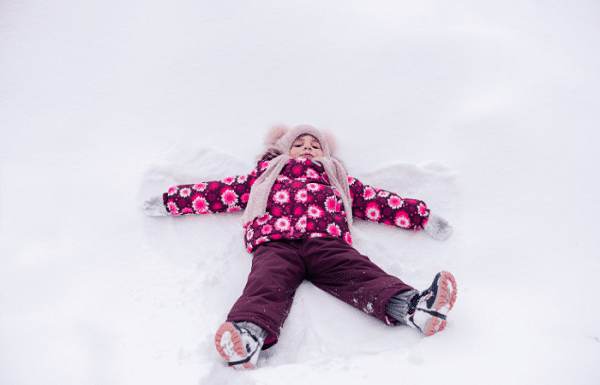 How do I get my kids to wear boots?
Honestly, I have never had a hard time getting my kids to wear snow boots. The challenge comes when trying to get them off. However, I consider this a win. If they don't want to take them off, they must be doing their job!
All in all, my advice to get your kids to wear winter boots is to allow them to be in on the selection process. For instance, let them pick the color and try them on. Even have them try running in the boots to get a real feel for them.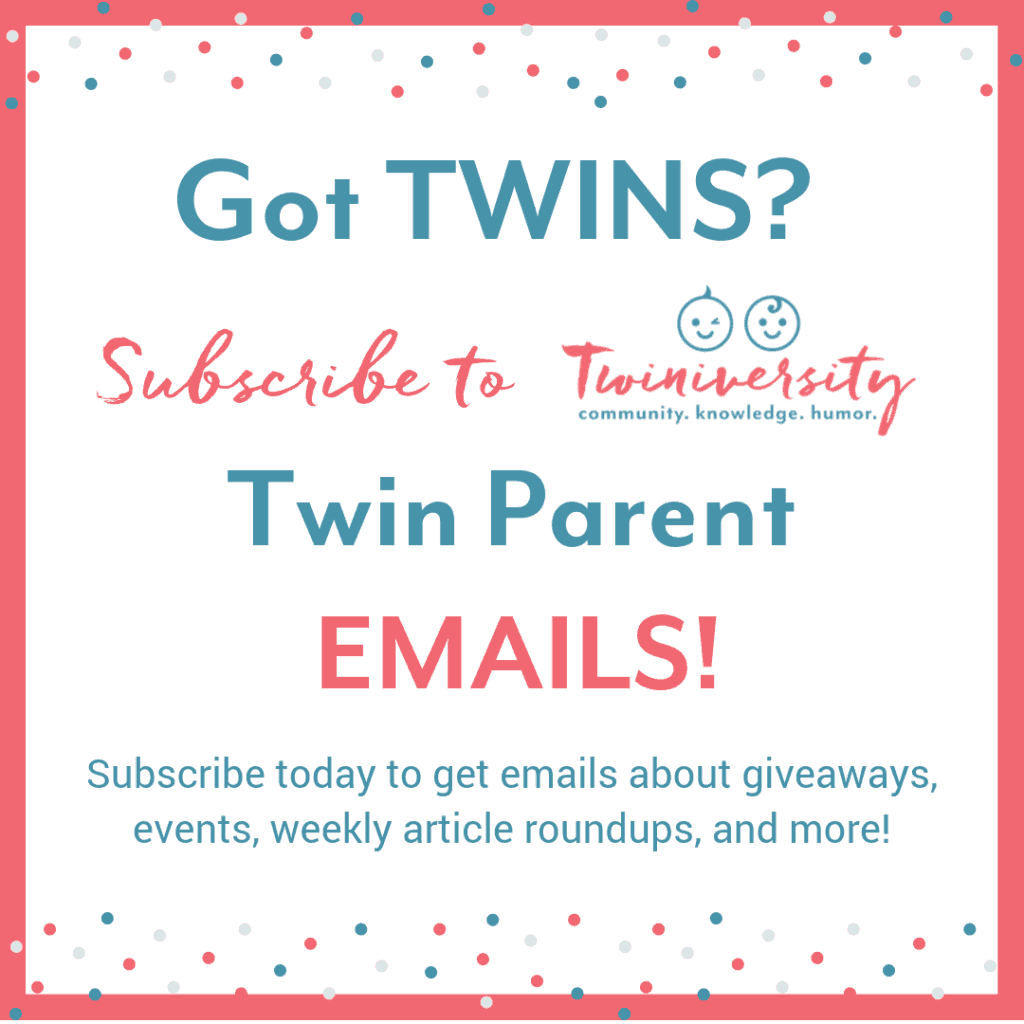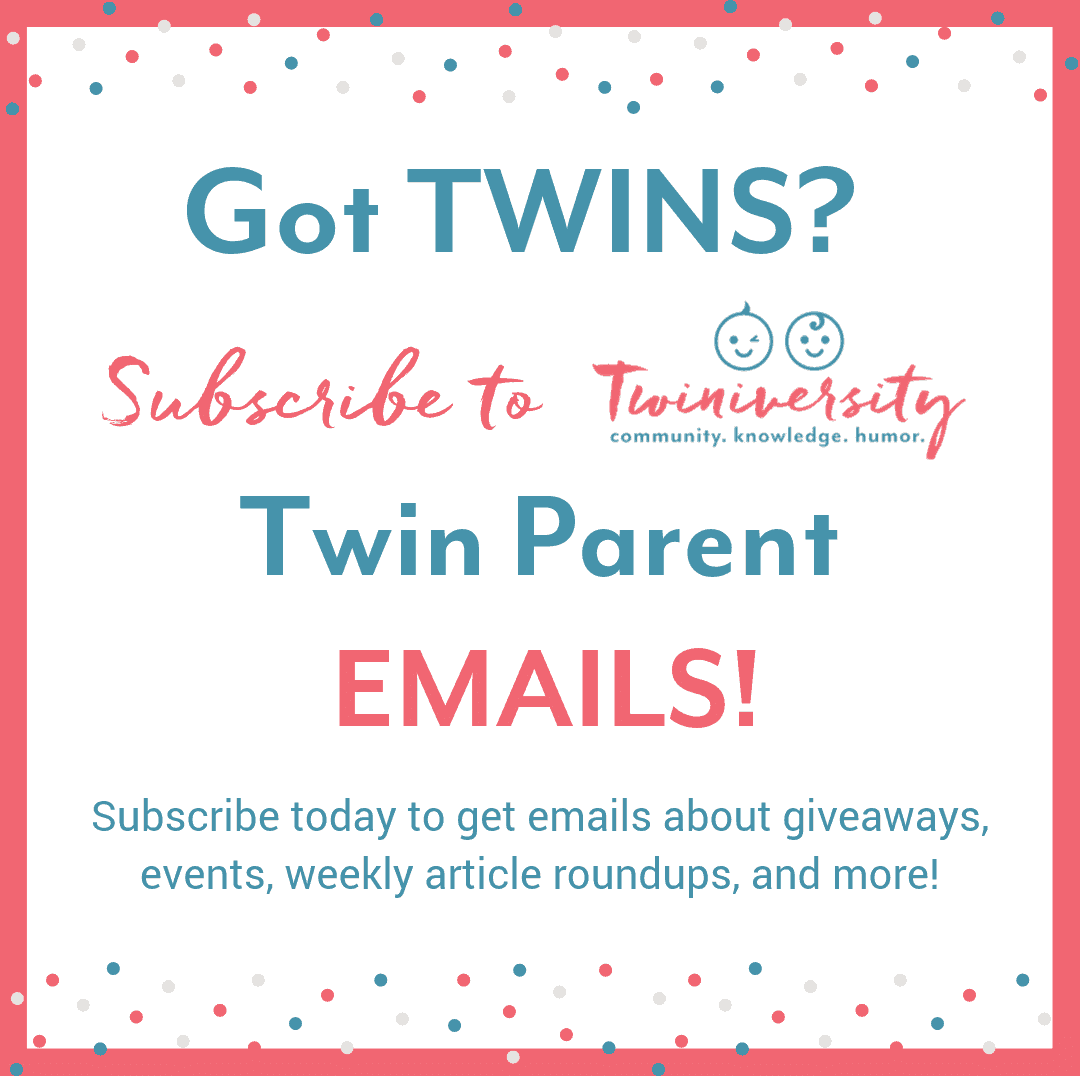 Want to be the first to know about giveaways, deals, and more just for twin parents? Sign up for the Twiniversity email list! Subscribe today to get emails about giveaways, events, weekly article roundups, and more! Pregnant with twins? We'll be sending you a weekly twin pregnancy email to keep you on track with your pregnancy to-do list! Click here to learn more… and while you're at it, check out our Complete Baby Safety Course and Twin Parent Memberships.
With so many different brands of snow boots to choose from, we know it's hard to make a decision. For that reason, remember to take into account what your kids will be doing in their boots. Will your kiddos be wearing them all day between school, errands, and outdoor activities? If so, you might want to consider a sneaker-like boot that can be worn all day and is excellent in differing conditions. If you are looking for a boot just for outdoor activities in very chilly weather, a more traditional-style snow boot would be best. These usually have a lower temperature rating and better traction.
Hopefully, this guide can give you a bit of direction before you start shopping!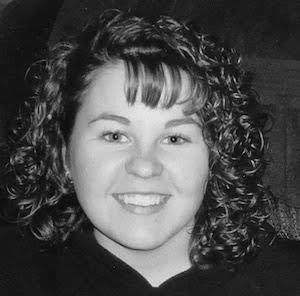 Recent Posts