Last updated on September 30th, 2021 at 10:17 am
We came across Danielle, a very special grandmother of twins, on our Facebook page. Her story was so inspiring that we knew we just had to share it with our community. It truly takes a village and there's no better example than Danielle. Here's her story…
My name is Danielle I am the grandmother of twins. I have had custody of the babies since birth in December 2012 and I took them home from the hospital. I became their legal guardian due to some bad choices by their parents (incarcerated).
I was diagnosed with Stage 3 Lymphoma in June 2011 and I had to do 6 rounds of chemotherapy and 23 rounds of radiation. It was a huge battle but one I fought and won. I had no hair, no energy, and I was the typical cancer patient at the age of 42. I was already a grandmother of 5 and with the twins on the way that made 7.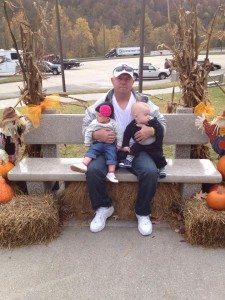 The only help that I have is from my husband. The twins are 18 months old now. There have been many challenges — like no sleep, lots of crying, and just starting over as a parent — but I don't believe I have hit the hardest part yet. I think that will be when I possibly have to give them up to their mom when she gets it together.
My close friends and family haven't said much in the positive light — to do this is just expected of me, I guess. I have received positive comments from strangers, that I am doing a good job. Sometimes people ask me, "Why the heck are you doing this?" and "Why didn't you just walk away?" I once I had some man tell me I was too old to have children of that age and I should be happy my "plumbing still works".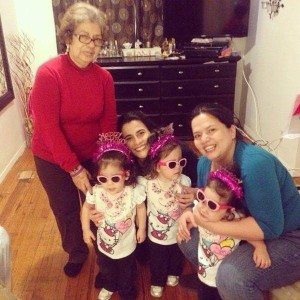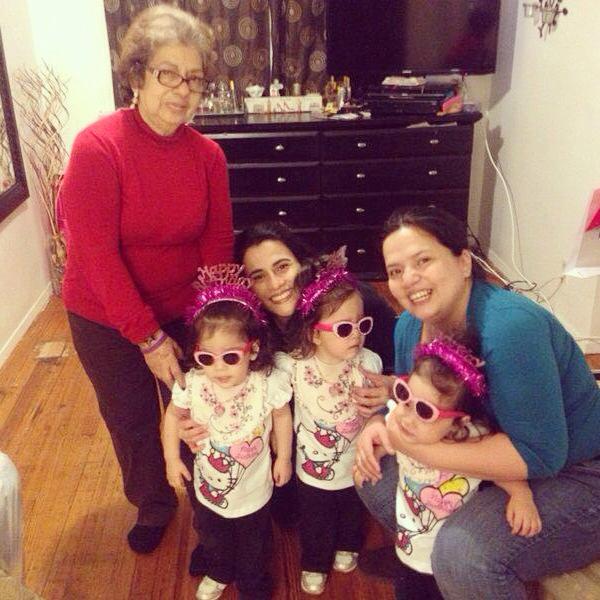 The best thing I can tell grandparents or other family members who will be taking over as the primary caregiver of twins is to have patience, patience, and more patience. I think going through chemo and almost dying makes every day a blessing. Yes, there are days I don't feel like its a blessing but God pulls me through. Also routine is necessary when it comes to twins or multiples. Chaos can happen in the drop of a hat. Remember, to you grandparents going through this, you have given these children not only a chance but you have given them your love and time. You have made them number one.
My best child care tips — I know its easy to say, but nap when they nap and ask for help. Try to make bottles and clean and cook when they are awake if possible. Cleaning and cooking will get done eventually. LOL
When people ask me, "How do you do it?" I just say I do what I must. The alternative would not have been a choice I could have lived with. I couldn't imagine someone else raising them. The little boy seems to be showing some emotional issues and I am hoping he will grow out of them. Life is about love, showing it, giving it and receiving it from those little children that had no one else.
What an incredible story! To thank Danielle for sharing her story, we're sending her a Yiftee online gift card!
Do you have a unique story to share with Twiniversity? Email julie@twiniversity.com.