Last updated on July 19th, 2022 at 02:23 pm
So you're pregnant (possibly with twins) and you want to know the best maternity swimsuits for this summer. Don't worry, we've got you covered. Here's our list of the best pregnancy bathing suits for 2022 from a twin mama who knew all about pregnancy in the summer!
I had to endure the fiery depths of summer hell, during both of my pregnancies (once while carrying twins!). Finding the right maternity swimsuit and then going to the local pool were my best friends those two summers. So if you're like I was during my twin pregnancy, you're dealing with rising temperatures and a growing belly. And all you want is to cool off. That's why you should consider treating yourself to a gorgeous maternity swimsuit, so you can take a dip in style and comfort.
Do I Have to Wear a Maternity Swimsuit?
It is possible to wear your pre-pregnancy bathing suit when you're expecting (especially during the first trimester), but you might find a maternity swimsuit is more comfortable. Maternity bathing suits are designed to accommodate your growing shape and help you feel both comfortable and confident. Swimsuits for pregnancy are made with stretchier materials, they have a softer belly, and the fit is more likely to be correct.
No matter where you're at in your pregnancy, you can find a great swimsuit to dress your baby bump for the much-needed pool day!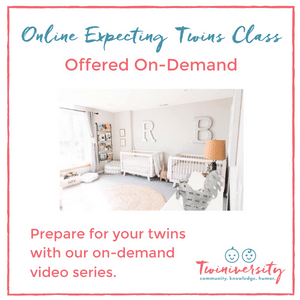 Have you taken your expecting twins class yet? We offer a great class on demand so you can take it on your own schedule! There are so many video modules covering everything from your twins' baby registry to your first week at home with twins! Sign up today to get started before your twins arrive.
What to look for in a maternity swimsuit
When it comes to any maternity clothing, the main thing you need to keep in mind is comfort. A maternity swimsuit should be no different. If you're not comfortable, then you're not going to wear it. But trust me, you'll want to. Just imagine the weightless relaxation you'll feel as you're floating in the ocean or pool. During those hot summer days, nothing does a pregnant body better than a dip in a cool body of water. Except maybe ice cream.
Comfort
Comfort comes in different shapes and sizes, just like pregnant bellies. You may prefer a stretchy material, but maybe your pregnant friend is looking for something more supportive with a slight compression feel. Find what works best for you in a pregnancy bathing suit. After all, it's your body.
Bust support
Remember, that comfort also means support and coverage for your growing bust. Most likely, you will need more room and support than you did before being pregnant.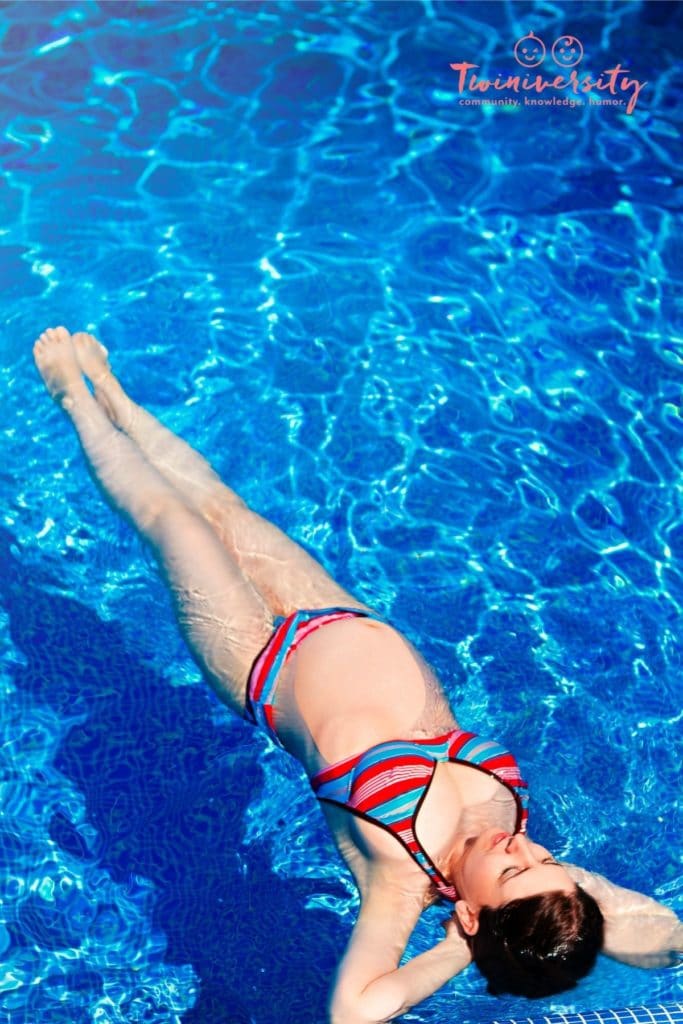 Fit
Your maternity swimsuit should be snug (but not tight) and offer a level of support you feel good in. Your swimsuit should also fit well. It's important you feel confident and comfortable when wearing it, and never restricted.
Material
If you're looking for a maternity swimsuit that provides a lot of comfort, it's important to pay attention to the materials it's made from. Be sure to touch the material to see if it is thick and soft. Hold it up to the light. Can you see your hand through it? Try stretching the suit in every direction, testing to see if it returns to its original shape. All of these will help you determine if the swimsuit is made from quality materials.
Styles and patterns
I know when you are pregnant, you just want to look cute and accentuate your baby bump in the best way. In that case, you may want to stay away from new fashion trends that might not flatter your changing body, especially if you're in your later trimesters. It might be best to stick with the same kinds of styles you wore pre-pregnancy. Of course, be daring if that's what makes you feel good. After all, what's most important is your confidence, comfort, and joy when you're choosing a bathing suit, pregnant or not.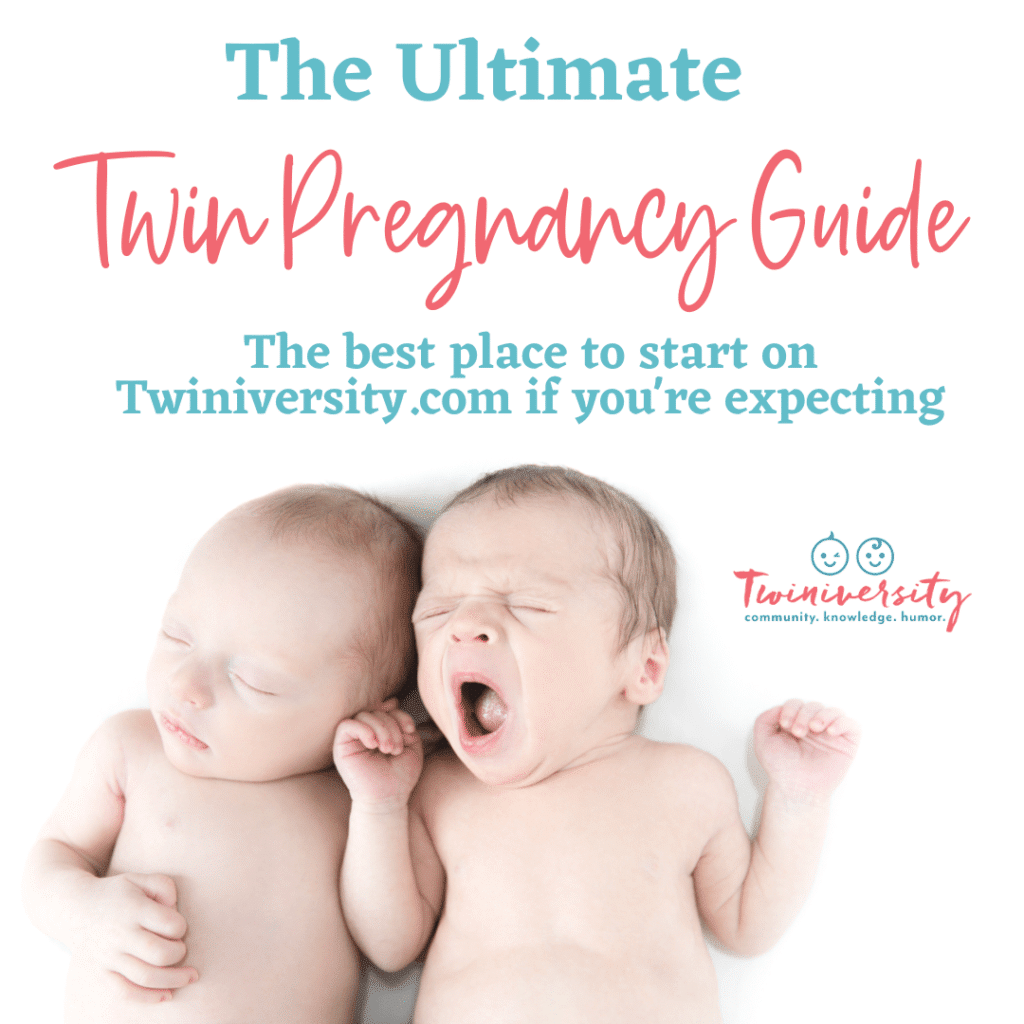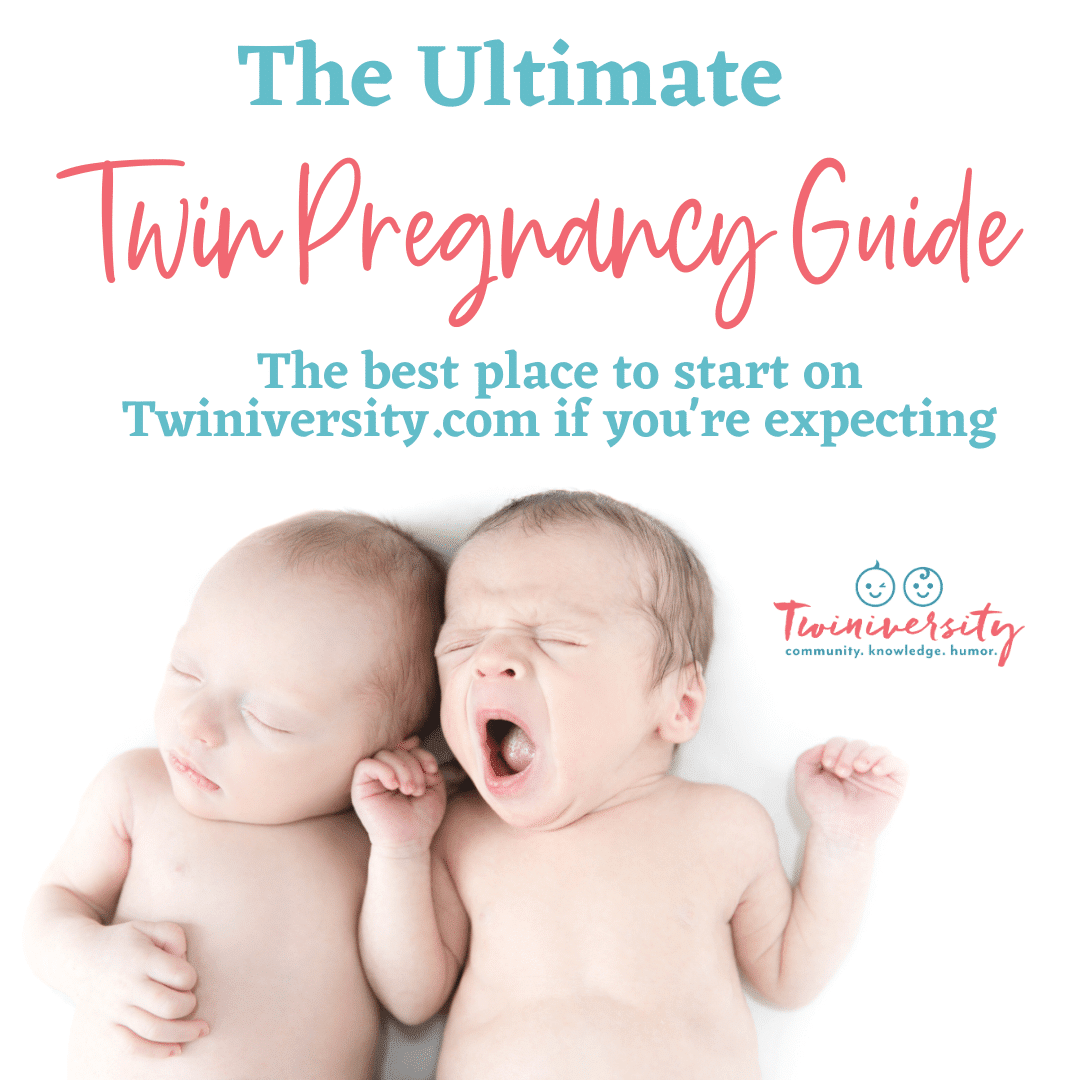 Pregnant with twins and not sure where to start? Visit the Ultimate Twin Pregnancy Guide to find all the top articles and resources to get you ready for twins. While you're at it, check out our expecting twin classes and Twiniversity shop!
Our must-haves for the best maternity swimsuits in 2022
Best maternity one-piece bathing suits
Summer Mae Ruffled V-Neck One-Piece Maternity Swimsuit
This elegant one-piece maternity swimsuit has a plunging neckline with a cute ruffled hem. It features an adjustable lace-up back, allowing it to grow with you through your pregnancy.
Bonus: It also can be used as a breastfeeding swimsuit and is very nursing friendly.
Click here to purchase.
Ziola One-Piece Halter Deep V Neck High-Waisted Maternity Swimsuit
This one-piece swimsuit is made of soft, comfortable fabric with a deep V-neck and backless design. The halter straps allow you to adjust the length as needed, while the ruched sides flatter your growing baby belly.
Click here to purchase
Motherhood Maternity Beach Bump Ruffle Shoulder One-Piece Swimsuit
This Motherhood beach one-piece swimsuit has a simple asymmetrical off-shoulder silhouette design, along with a removable second shoulder strap. Made of soft and stretchy fabric that will grow with your bump.
Click here to purchase
Best maternity bikini swimsuits
Summer Mae Women's Maternity Bikini Flounce Printed High-Waisted Two-Piece Swimsuit
This two-piece bikini has a cute ruffled design top. With adjustable shoulder straps and removable bra padding to accommodate your growing bust. Its stretchy bottoms also adjust a growing baby belly, allowing you to show off your summer style while keeping your bump secure and covered!
Click here to purchase
Maacie Ruffle Tops + High-Waist Brief Maternity Bikini
The Maacie maternity bikini has a slightly sexy V-neck design, cute ruffled sleeves, and extra support from the removable chest pads. The high-waist design fully wraps the pregnant belly, providing support and protection.
Click here to purchase
Kenya Two-Piece Lace-up Maternity Bikini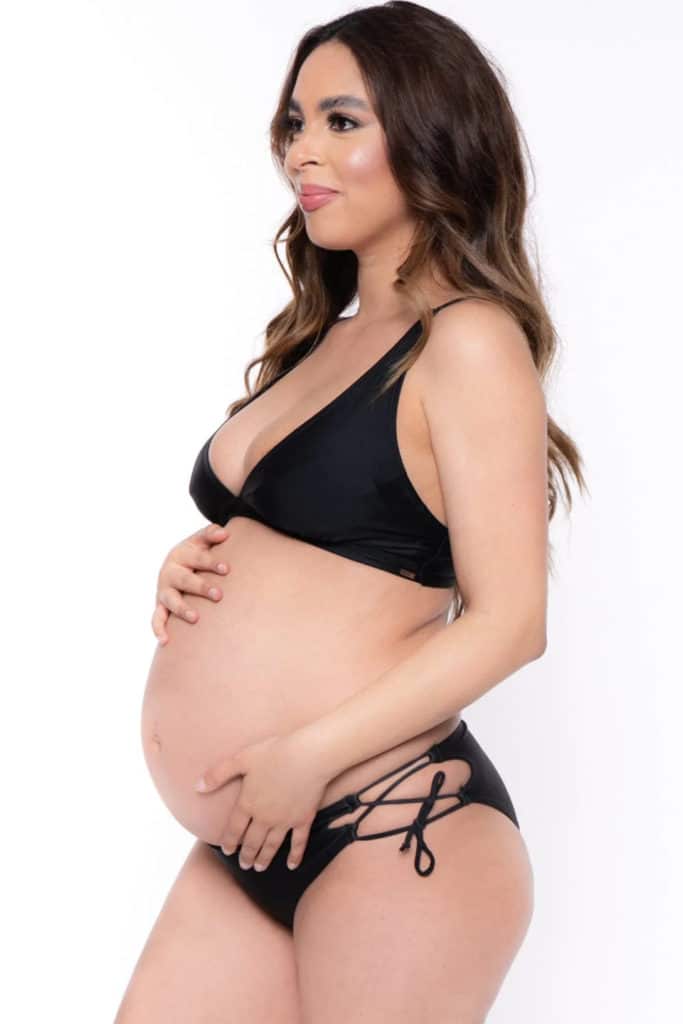 This maternity two-piece bikini set features triangle padded cups, adjustable straps, and back lace-up detail. It is paired with an elasticized bottom with side adjustable lace detail and a hipster silhouette. This bikini set is perfect for every stage of pregnancy and also excellent wear for after baby arrives.
Click here to purchase
Best maternity tankini swimsuits
MiYang Wrap Front Maternity Tankini
A classic solid tankini top with wrap front, removable bra padding, and adjustable shoulder straps. Its simple design with ruched sides has enough stretch to flatter your bump and keep you comfortable.
Click here to purchase
MiYang Halter Neck Maternity Tankini
The ruched sides and extra length in the front mean you can wear it during the earlier stages of pregnancy, but it will also easily stretch to accommodate your bump well into the third trimester. You'll also appreciate the light foam cups, which provide breathable support and coverage.
Click here to purchase
Plus-size maternity swimsuits
PinkBlush Waist-Tie Maternity Plus One-Piece Swimsuit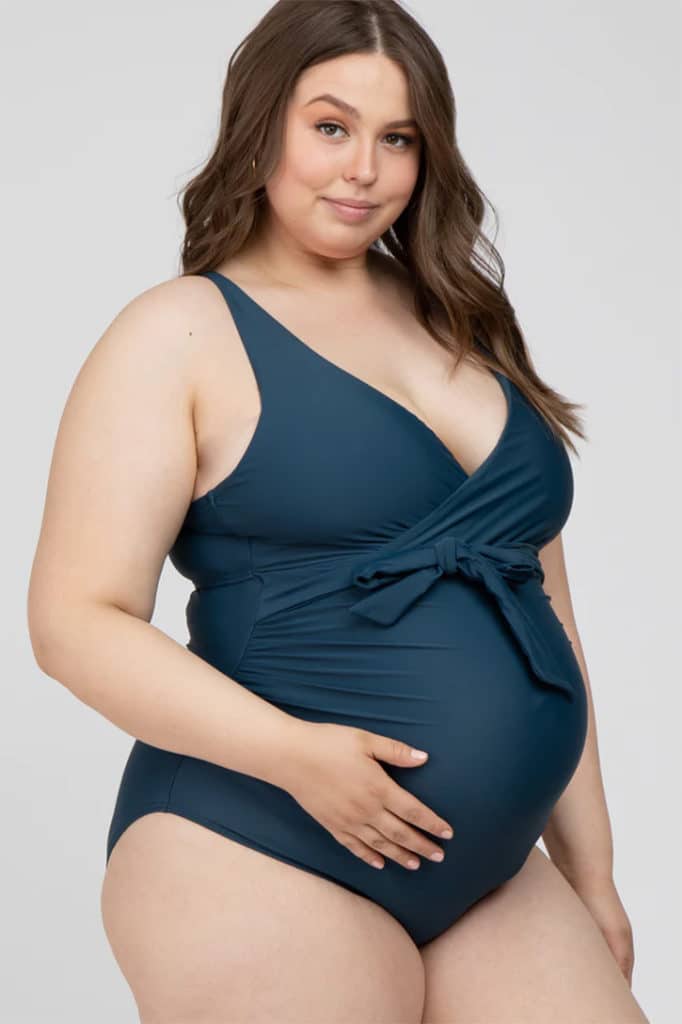 This one-piece plus-size maternity swimsuit features a wrap V-neckline, adjustable straps, tie waist, and ruched sides for your growing belly. Also features padded cups and a double lining for extra support.
Click here to purchase
BUMP IT UP Plus-size Maternity Curve Black Floral Bardot Swimsuit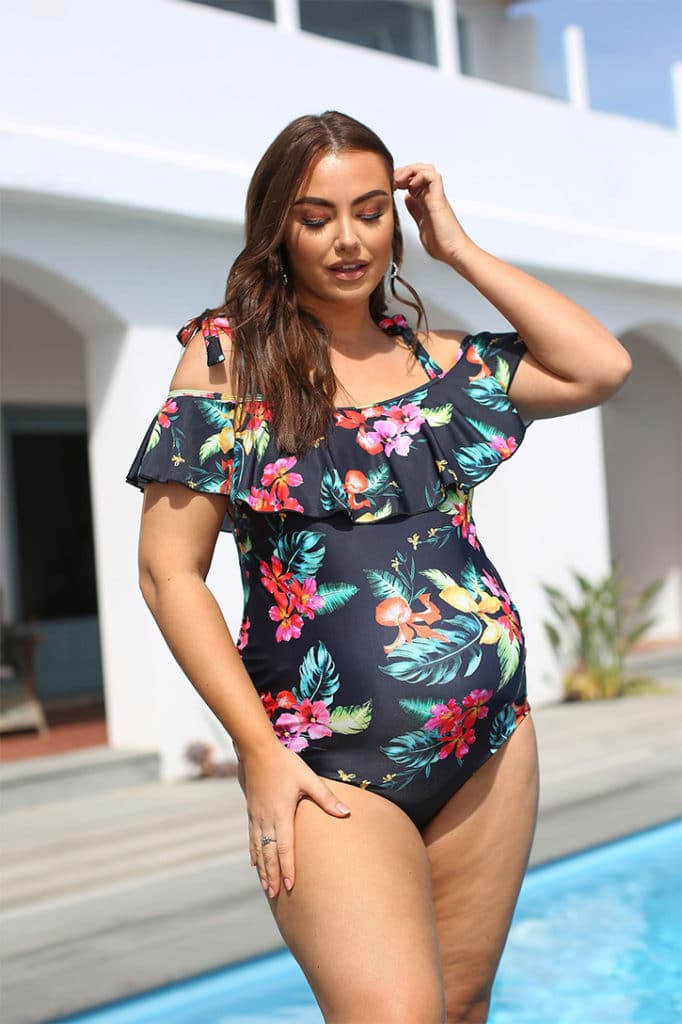 This fun and flirty plus-size maternity swimsuit is sure to get you through your pregnancy and early motherhood. Made from a stretchy fabric, with tie straps so it can grow with your bump. Also, featuring a bardot design and an all-over floral print for some extra detail.
Click here to purchase
Nursing swimsuits
Kindred Bravely Nursing & Maternity Classic One Piece Swimsuit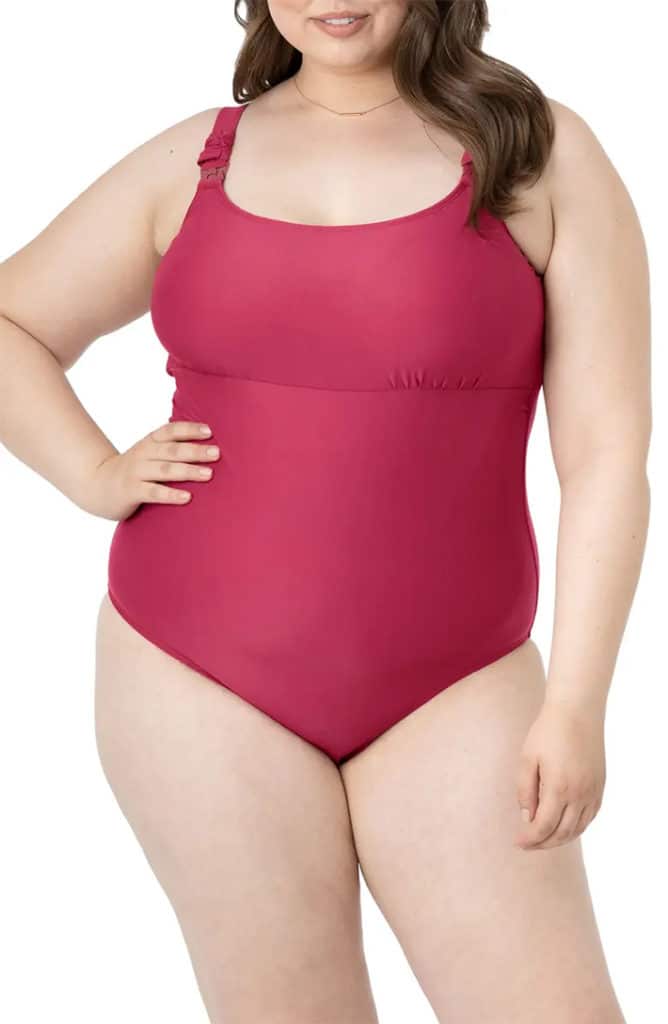 We love everything Kindred Bravely here at Twiniversity, and this suit is no different. This classic looking swimsuit is actually nursing-friendly. It has clever scrunchie-style covers to hide the nursing clips on each adjustable strap. The ruching at the sides accommodates your growing baby bump or postpartum belly and accentuates your shape. The underbust seam and full-shelf bra also provide support and comfort.
Click here to purchase
Nursing Queen Tankini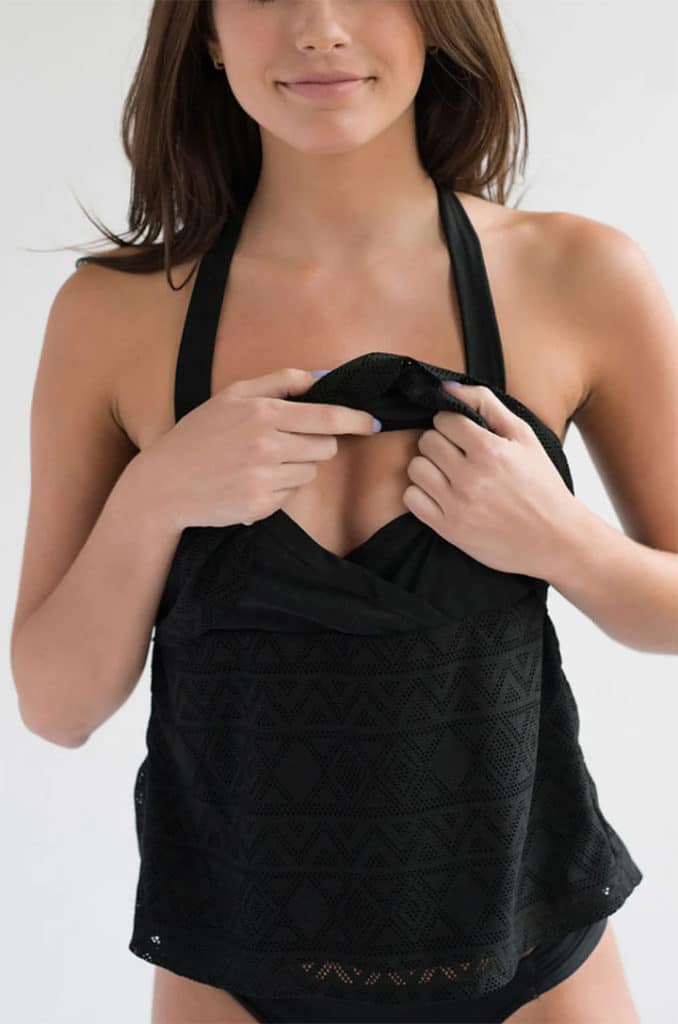 This tankini has easy nursing access, without exposing your entire midriff! Simple to use: crop-top layers lift up to reveal a criss-cross design to easily pull aside. Has a tie neck strap and clip back with adjustable loops and two layers of fabric in the front for extra coverage.
Click here to purchase
If you find yourself pregnant during these hot summer months, take my advice. Get yourself a cute, comfy maternity swimsuit and then find a pool to dip into. Because every mama-to-be needs a comfortable pregnancy bathing suit to wear when lounging poolside!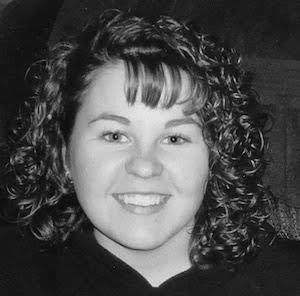 Latest Twiniversity Articles