Last updated on July 9th, 2023 at 02:08 pm
A Mom recently asked:
I was hoping to get tips on weaning my twins from their pacifiers. They are 18 months old and don't show any interest in weaning on their own. Any suggestions?
Here's what our Twiniversity fans had to say!
"I typically take pacifiers at about 5 months. Once they are old enough to self soothe, it makes the transition so much easier. I also only give them when necessary for them. I see so many parents stuff the pacifier in their mouth every time they yawn (literally). That said, now that you are at 18 months I recommend setting limits, doing it slow and easy. I always think that if some big person came in and ripped away something I loved without warning I'd be REALLY ticked. Therefore I go with slow and easy, but firm and consistent."
"When they get up in the morning take them away. Put them up where they cannot see them (Best if they don't see WHERE you put them because then they'll beg at that spot). Try taking them away without them seeing. Out of sight, out of mind often works great."
"Let them have them in their bed only. Just not up running around the house or in the car "Paci's are for sleep and nap time – bye, bye in the car". Be consistent, be firm. However, if it turns out they don't care don't hesitate to end them promptly."
"Do NOT ask them if they want them. If they don't mention it when you put them to bed or in their car seats, don't offer them."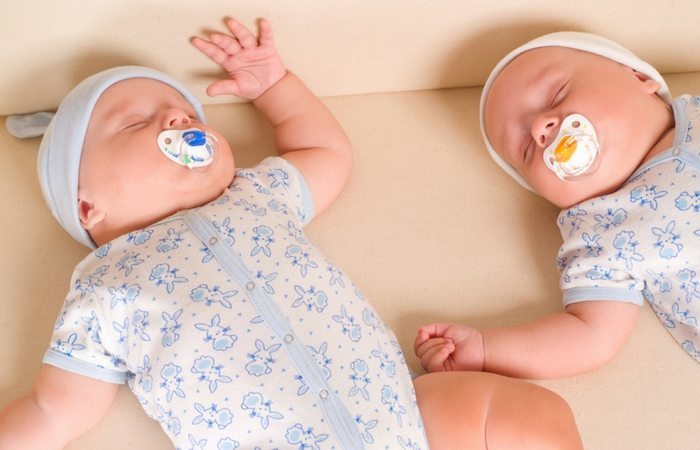 "It'll take time. Start each phase a couple weeks apart from each other. Don't rush. They've had them for 18 months. No rush now, but surely something to work on."
"My twins are 3.5 years old and we only just managed this 2 months ago. They left them on their window sill in the morning before nursery school. When they got home the pacifiers were gone and there was lots of glitter and a letter from the pacifier fairy saying she had taken them to some other little baby girls who needed them more. She left some money to go to Build-a-Bear that day to get teddies for them to go to bed with instead."
"My twins are 2.5 years and we just weaned them. My mom came over and took the binkies and said she was going to give them to the moon. They cried the first night, but after that, they were just fine. I think it helps to wean when they are old enough to understand it."
"I love the idea of giving them to their favorite hero. We live in Southern California and they love Mickey Mouse and Minnie Mouse. We have a trip planned to Disneyland very soon. Perhaps they can give them to their favorite Disney character when we visit!!! That may work!"
"I just weaned my twins (21 months this month) a couple weeks ago. I just gradually cut a small bit of the nipple off every day or two until they had no interest in them anymore. Then just took them away by letting them "throw them to the dogs". They haven't even cried for one since and didn't cry in the process of weaning."
"We are at 18 months I had one twin that never took a pacifier. The other one I took away during the day. The daycare they go too doesn't allow them to have them after 18 months so naptime has been their struggle, but hes doing better. Night time and weekend naps are still rough. We have Wubabnubs, I was thinking about taking the pacifier off completely and giving the stuffed animal to him to see what happens."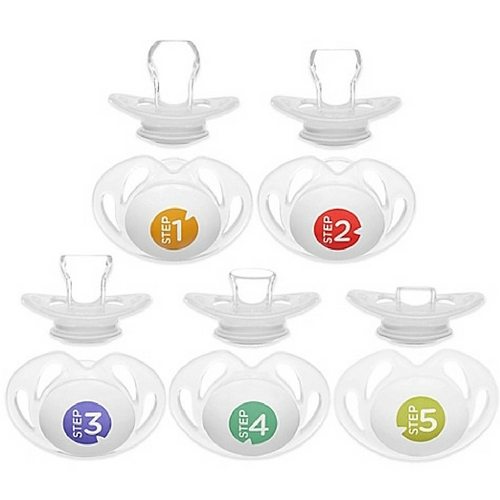 "There are weaning pacifiers. It's a set a five and the gradually get a bigger opening and smaller piece to suck on. Makes it less and less desirable as they progress. My son LOVED his Nuk but these had him weaned off pretty fast with no fuss."
"About a month before my boys' 2nd birthday we started only letting them have it only in bed and the car. A week before their birthday we did cold turkey and we started to lay them down at nap and bedtime with a sippy cup of milk, so that helped. It went a lot better than I thought it would!"
"When our twins were around 2, it was getting close to Christmas. We started telling them that when Santa stopped for his milk and cookies, he would also pick up gifts for little kids that didn't have much. The most special gift needed was binkies for the new babies born at Christmas time. For every binky given, a little 'happy' would appear. Wrap them up real cute, put them beside the milk and cookies. My girls took just a few days to get used to being without them, but every time they fussed, we reminded them that a sweet, new baby now had a binky, and that they had helped give that gift. They were completely satisfied after each reminder."
"We started at a year. Our son used it constantly! Our first cut was to the car and sleep times. Our next cut was 3 months later and he lost his car paci. It has been 6 months now and in 2 weeks we will be taking his naptime paci."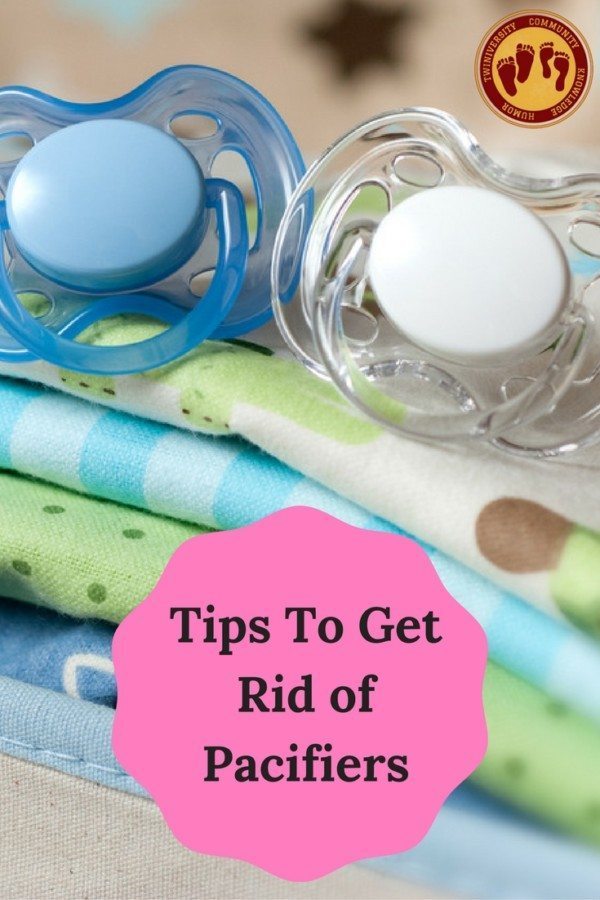 "It is a hard process. Every time we take a paci time we explain it is part of being a big boy and now you are big enough to do ________."
"For my singleton (twins are just 4 months) I was inspired by a friend to go cold turkey. I combed the house for all pacifiers and started "cold turkey" on a Friday night incase he didn't sleep well. He cried for 20 minutes. The next night for 10, by Sunday night, not a peep out of him. I will definitely use the same plan for my twins when the time comes."
"We're at 19 months. I'm taking them away from them during the day and that seems to be working. But they have to be out of sight or it's a real struggle."
"Mine are a little over 2 and we started taking them away during the day. They got used to that pretty quickly. We told them if those broke or got lost they wouldn't be getting a new one. Well, just the other day my daughter's was misplaced so we told her if she slept through the night without it she could go out the next day for a big girl present. That worked and the next day her brother was ready to ditch his for a present. He hasn't asked for it since. She cries for it every nap and night (we are on day 3) but I remind her it was lost and she got a baby doll instead and then she is fine."
---
Related Articles
---
Are You a New Twin Parent?
Check out Natalie Diaz's book:
"What To Do When You're Having Two
The Twin Survival Guide From Pregnancy Through the First Year"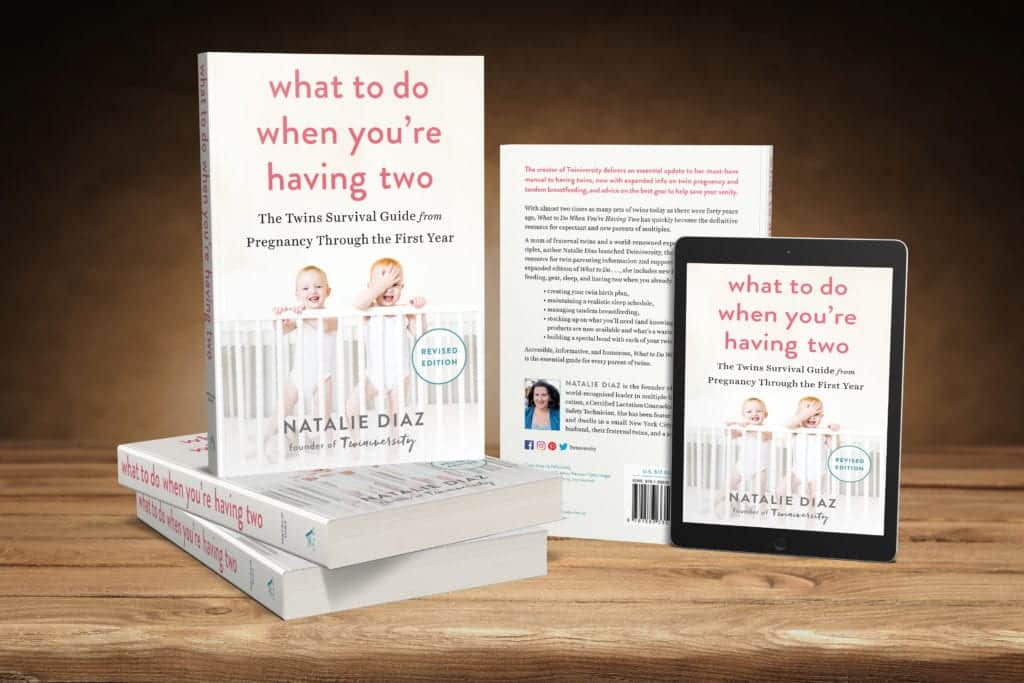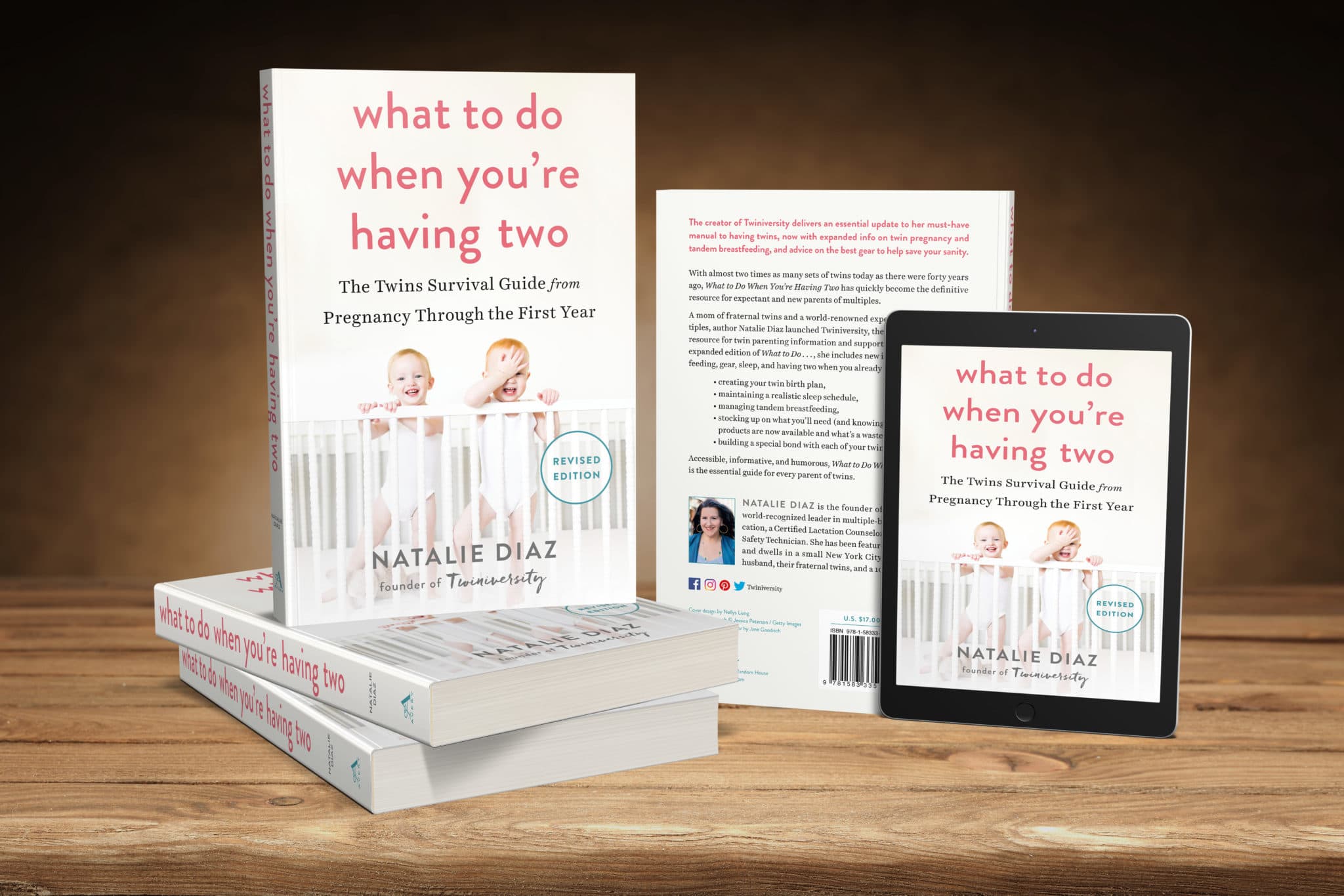 In What to Do When You're Having Two: The Twins Survival Guide from Pregnancy Through the First Year, national twins guru and founder of Twiniversity (and twin mom herself!) Natalie Diaz provides a no-holds-barred resource about life with twins, from pregnancy and birth all the way through your duo's first year of life.
---
Have you taken your expecting twins class yet? We offer a great class on demand so you can take it on your own schedule! There are so many video modules covering everything from your twins' baby registry to your first week at home with twins! Sign up today to get started before your twins arrive.
---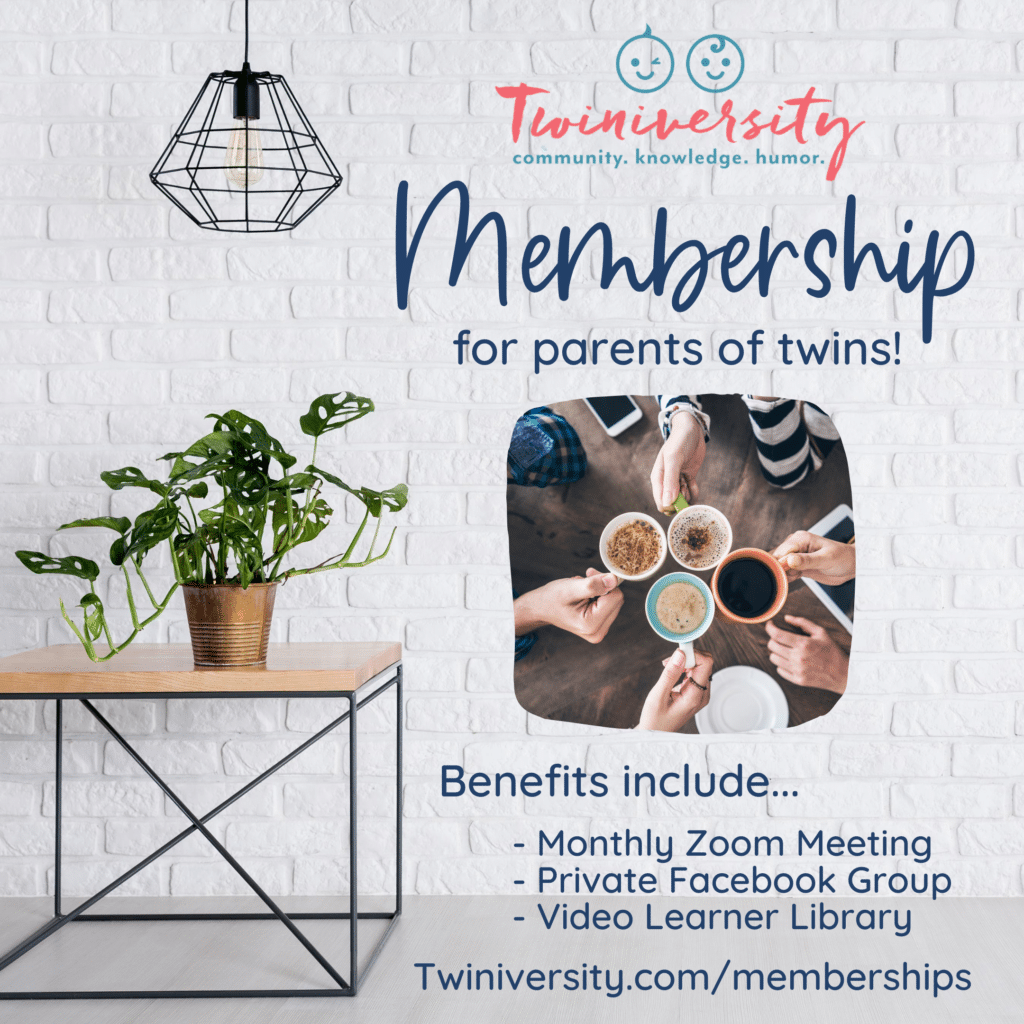 Need some twin parent friends? Get the support you need with a Twiniversity Membership. Benefits include a monthly twin parent club meeting on Zoom, access to a private Facebook group just for twin parents, and a video library of twin parenting lessons. Visit Twiniversity.com/membership to join today!
---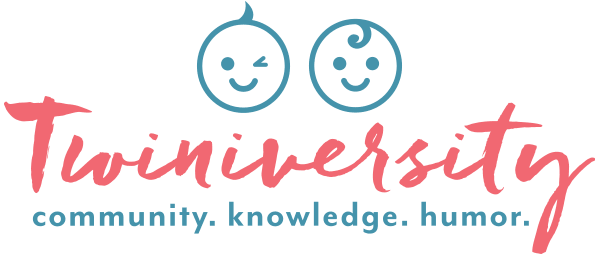 Twiniversity is the #1 source for parents of
multiples, and we are growing faster every day!
Find us all over the web:
Or contact us by email at community@twiniversity.com