We've compiled our top 20 sleep articles for parents of twins to help you and your twinnies get better sleep from the newborn to toddler stages.
What do we want? SLEEP! When do we want it? ALL. THE. TIME! Parents of multiples are tired, and for good reason. Keeping up with twins or more is exhausting in itself, but add to that the sleep deprivation, plus inconsistent sleeping patterns from teething, colds, growing pains, or for seemingly no good reason whatsoever, WE ARE SO TIRED! Getting good quality sleep for the whole family is the top issue most families with multiples face, so we've compiled our top 10 sleep articles to help you and your kiddos get better sleep, and hopefully a laugh or two over just how universal our sleep struggles are!
Top 20 Sleep Articles for Parents of Twins
Sleep Routines from Birth through Early Childhood
Sleep Regressions: Why They Happen and How to Get Through It
Top 10 Sleep Tips for Newborn Twins
Small Steps for Successful Sleep Routines
Sleeping Arrangements When Traveling With Toddler Twins
6 Tips to Sleep Train Your Twins
Getting Sleep When Round the Clock Feedings Are Necessary
The Things We Do To Get Twins to Sleep
Getting Your Twins to Sleep Through the Night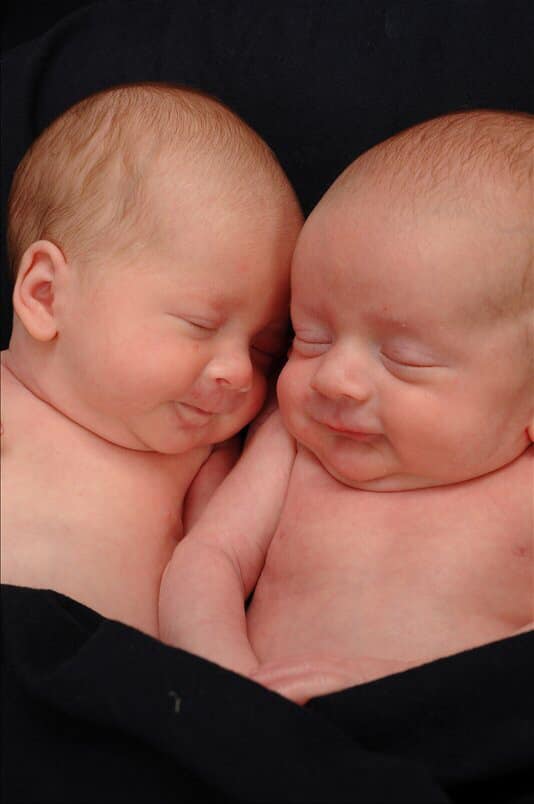 Sleep Like a Baby: You AND Your Twins
Help! My Twins Are Different Sleepers
Should I Separate My Twins for Sleep?
How Sleep Training Worked for Our Twins
Safe Sleep: Reducing the Risk of SIDS
Getting Twins on a Feeding & Sleeping Schedule
Mission Possible: Sleep Training Your Twins
Sleep Training Twins: It's a Marathon, Not a Sprint
10 Tips for Sleep-Deprived Parents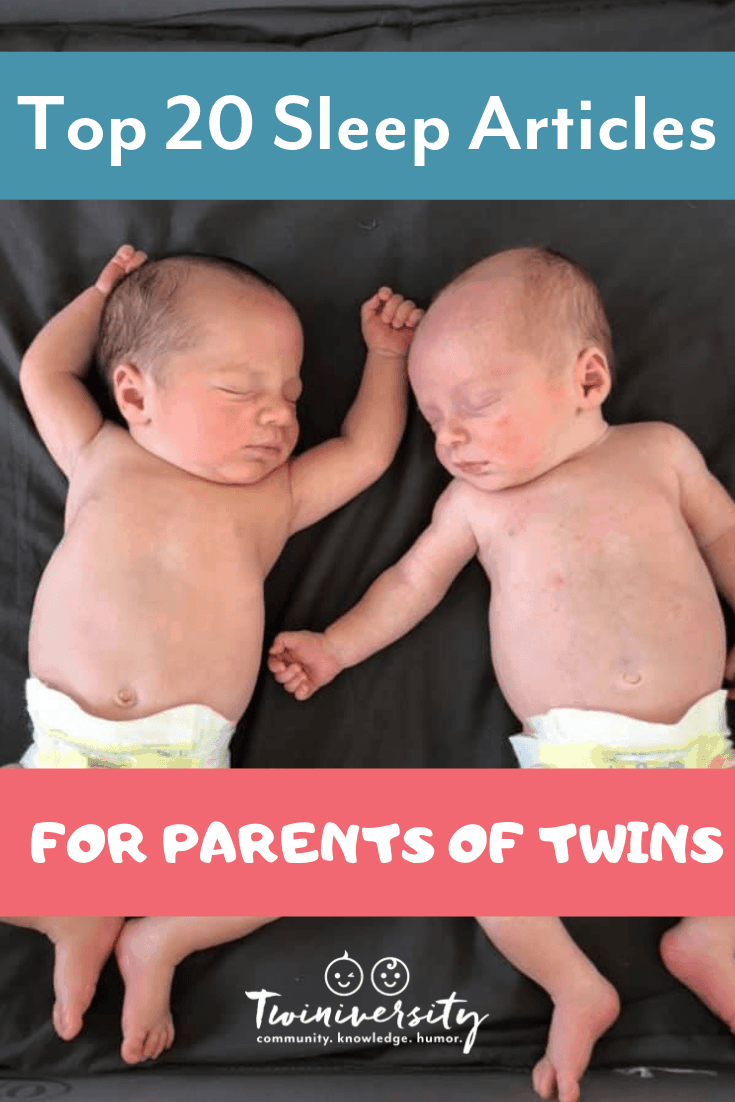 ---

Got twins? Us too! The Twiniversity Podcast with Natalie Diaz is created by parents of twins FOR parents of twins, from expecting times through the teenage years and everything in between. This podcast is all about parenting twins, offering plenty of tips, parenting hacks, and of course, humor. Just know that we are laughing WITH you every step of the way.
---

Are you looking to connect with an experienced parent of multiples who has been in your shoes? Do you want to feel supported, guided, and heard as a new parent of multiples*?
Or, do you love offering advice and tips to new parents of multiples*? Would you love to support, guide and listen to a soon-to-be or new parent the way you wish someone was there for you?
If you said, "YES!" to any of those questions, then the Twiniversity Parent-to-Parent Mentorship Program is perfect for YOU!
We are looking for parents of multiples from around the globe who want to be matched up with a parent mentor, or who want to BE a parent mentor. We'll be matching up moms with moms and dads with dads from all over the world to get personal support in this crazy life of multiples parenting!! All you have to do is complete a simple application form and we'll do the matchmaking! And the best part? The program is totally FREE! There are no fees to take part in this program.
---

The rate of twin births has risen 79 percent over the last three decades, and continues to increase. A mom of fraternal twins and a national guru on having two, Natalie Diaz launched Twiniversity, a supportive website with advice from the twin-trenches.
What to Do When You're Having Two is the definitive how-to guide to parenting twins, covering how to make a Birth Plan checklist, sticking to one sleep schedule, managing double-duty breastfeeding, stocking up on all the necessary gear, building one-on-one relationships with each child, and more.
Accessible and informative, What to Do When You're Having Two is the must-have manual for all parents of twins.