We can all remember the moment, when the ultrasound technician congratulated you because you're having multiples. For me, I had a complete panic attack. I cried all the way home and for days after. I already had a toddler, a husband in the military, and a history of postpartum depression and anxiety, and my brain was on overload. A fellow military spouse suggested her postpartum doula. I had never heard of a postpartum doula. In fact, the mention of a doula had me envisioning some hippy woman who didn't shave her armpits, dancing around my house waving incense.
My friend gave me her postpartum doula's contact information but I was reluctant to contact the doula. I asked another friend, a certified doula, to explain me the differences between a birth doula and postpartum doula. I was told "a birth doula offers emotional and physical support during pregnancy, labor, and delivery; whereas a postpartum doula offers their support once mom and baby are home." I felt I could benefit from some postpartum help but didn't like the idea of having an additional person in the delivery room. Being more knowledgeable about a postpartum doula, I contacted the recommended doula. The postpartum doula that came into our family's life helped keep us afloat during the first three crazy months with twins. The moment we met I knew this doula was a perfect match for me and my family.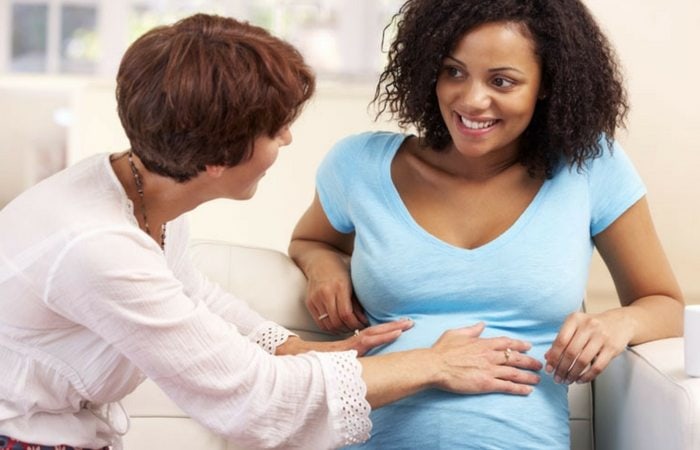 After my husband and I interviewed the postpartum doula, we purchased a set number of doula hours, agreeing upon a schedule of three mornings per week for the first three months with the twins. We had the flexibility to use hours at night, which we did a couple of times. During my pregnancy, our doula would email or text to check in, especially as I entered into the third trimester and had a couple preterm labor scares. Before delivery, the doula helped ease my fears with a visit, giving me a refresher on newborn baby care and giving tips on how to make newborn twin life go smoothly.
Once we got home with our twins, the doula visits began immediately. The moment our doula walked in the door, she would check in with me. She would ask how the night went, what she could do at that moment to take a load off of my plate, and most importantly, how was I doing emotionally and physically. The fact that someone remembered me and my needs during this process helped my postpartum recovery tremendously.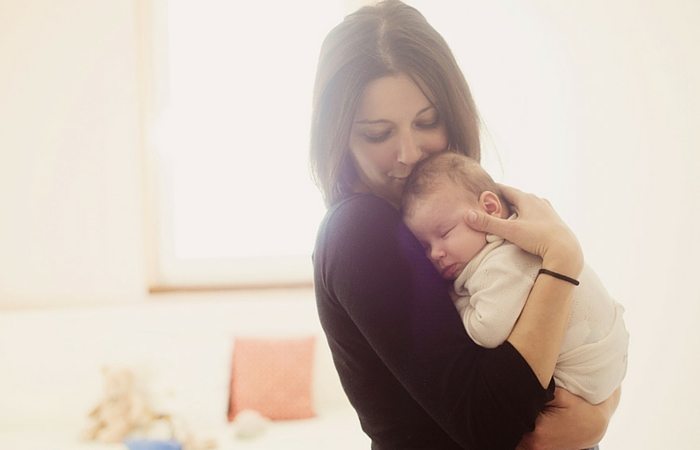 Once the doula and I got to know each other better, a routine was set into place. If the twins were asleep, she would start with light housekeeping or help with meal planning. If the twins were awake, she would take over their care and allow me to do whatever I wanted; be it spend time with my 2 year old or take a nap in peace. Those were the best naps of my life! Once my husband's paternity leave was up, having our doula really became a life saver, since he is in the military and travels. She helped me with the twins' doctor appointments and supported me when I quit breastfeeding after two months of trying.
I believe my postpartum doula helped with my mental health, postpartum depression and anxiety. After I had my singleton in 2013, postpartum depression hit me hard four months after giving birth. I hid my feelings and suffered in silence for months. Once I found out the twins were coming, I was fearful of having this disease come back even stronger. I was already feeling overwhelmed during the pregnancy. When our doula first started, I told her about my past history and how scared I was about getting PPD and anxiety again. She provided amazing support and listened without judgement. After the twins were born I began to show signs of depression and anxiety. She would share her concerns in a loving way. I never got angry or resented her, like I likely would have with a friend, spouse, or family member. Together we came up with a self-care plan to get my wellness back on track. I didn't have the severity of symptoms this time around and having her in my home played a huge role in boosting my mental health.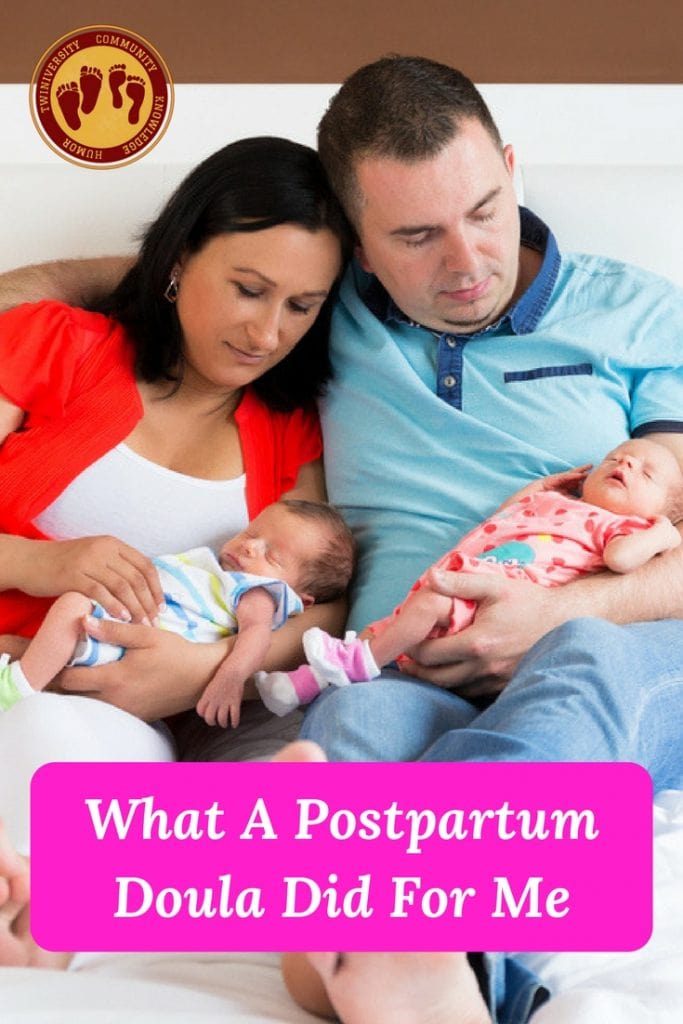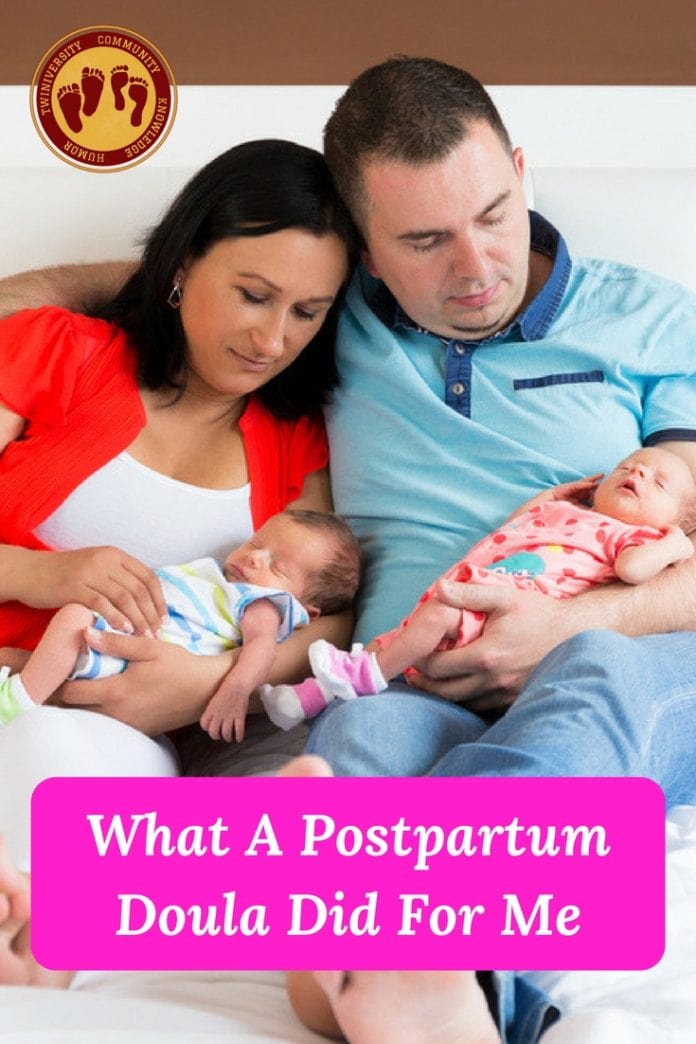 Having a postpartum doula is something I highly recommend to help you and your family get through the early weeks or months after your multiples come home. Your life will be beautifully chaotic and a little support is crucial to surviving the early weeks. Even if a doula does not fit your desires or means, have people in place to help you.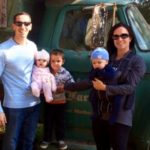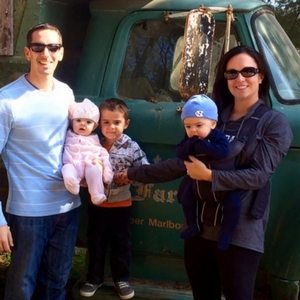 Megan Cannone is a Licensed Clinical Social Worker, who currently is a stay at home mom to a three year old boy and nine month old boy/girl twins and a dog. She married her love at first sight, Anthony, who is a pilot in the Air Force and her hobbies include exercising, happy hours with friends, participating in church activities and supporting dog rescues. She enjoys posting photos on her Instagram account.
---
Related Articles
---
The rate of twin births has risen 79 percent over the last three decades, and continues to increase. A mom of fraternal twins and a national guru on having two, Natalie Diaz launched Twiniversity, a supportive website with advice from the twin-trenches.
What to Do When You're Having Two is the definitive how-to guide to parenting twins, covering how to make a Birth Plan checklist, sticking to one sleep schedule, managing double-duty breastfeeding, stocking up on all the necessary gear, building one-on-one relationships with each child, and more.
Accessible and informative, What to Do When You're Having Two is the must-have manual for all parents of twins.
---
Whether you're a twin parent in the big city surrounded by scores of resources, or a triplet parent out in the country with no one around for miles — our multiples parenting forums are for YOU! Sign up for FREE and connect with people who are just like you — parents of multiples looking for advice, parenting tips, or even just people to chat with who will understand what you're going through. Our forums are open to people all over the world and we offer scads of specialty rooms to find others who are going through the exact same thing as you. Check it out today!
---
Twiniversity is the #1 source for parents of multiples and we are growing faster every day!
Find us all over the web:
Or contact us by email at community@twiniversity.com