Last updated on September 28th, 2021 at 01:56 pm
A MoM recently asked:
Does anyone have any recommendations on twin "umbrella-style" strollers. I saw lots of reviews for a traditional bigger twin strollers, but we are thinking about getting a twin umbrella stroller for grandmas car as she watches them a few days a week. We are looking for something for quick in and outs. Bonus if the seats recline slightly.
Here's what our Twinversity fans had to say:
– We have the Kinderwagon Hop Double stroller and LOVE it! It's so compact. I think its just a touch bigger than a regular twin umbrella stroller when collapsed! QKM
– We have the Jeep twin umbrella stroller. We thought we would only use it once or twice on international trips, but the stroller is still kicking 2 years later. We've even taken it off roading on some gravel paths. It's been great! It is lightweight, reclines, has a cup holder and sun shade. Very easy to pop-up and down too. We just use a bungee cord when we check it at the airplane gate to make sure it stays closed. RB
– I'm really happy with my Evenflo Minno twin umbreall stroller. My girls are both 35 lbs and it pushes like a breeze and folds up easy. We got it after I sold my big City Select double just to have one for short trips to the mall and they love it and so do I! MP
– I do not recommend the Summer Infant 3D Two for older twins. It's good when they are smaller but it's only good for 70 pounds total. As you get closer to that weight limit (my kids are about 50 pounds total) it's VERY hard to turn. HH
– We have two separate umbrella strollers and stroller connectors for them. I like this solution for us because if I have two adults we can each push one separately. And then we can still connect them for one pusher when necessary. Any kind of umbrella will do. MBP
– We have the Chicco Echo Twin umbrella stroller for my parents to use and it works great. KG
– Love my Zoe XL2 twin umbrella stroller! It is so lightweight, easy to use and comes with great accessories. It comes with 2 child cup holders, 1 snack cup, 1 padded double front belly bar and a parent cup holder. Not to mention they are a small (twin!) family business in North Carolina with EXCELLENT customer service! JOB
– We have the Delta Children LX Side by Side twin umbrella stroller and it has been great! Plus it wasn't very expensive compared to other twin umbrella strollers. CD
– We love our Maclaren Twin Techno. Great for quick stops. Seats lay down almost flat for younger babies and sleeping toddlers. LW
– I absolutely love my Uppababy G-Link. Cannot say enough good things about this stroller. It is lightweight, fully reclines and comes with infant insert. EE
– An inexpensive twin umbrella stroller that we found pretty useful was the Combi Fold N Go Double Stroller. It gives good shade, reclines, is small enough to fit in doorways, lightweight and folds well. JGG
– Our Peg Perego is great! It strolls nicely, is lightweight, and both seats recline flat for sleeping. LB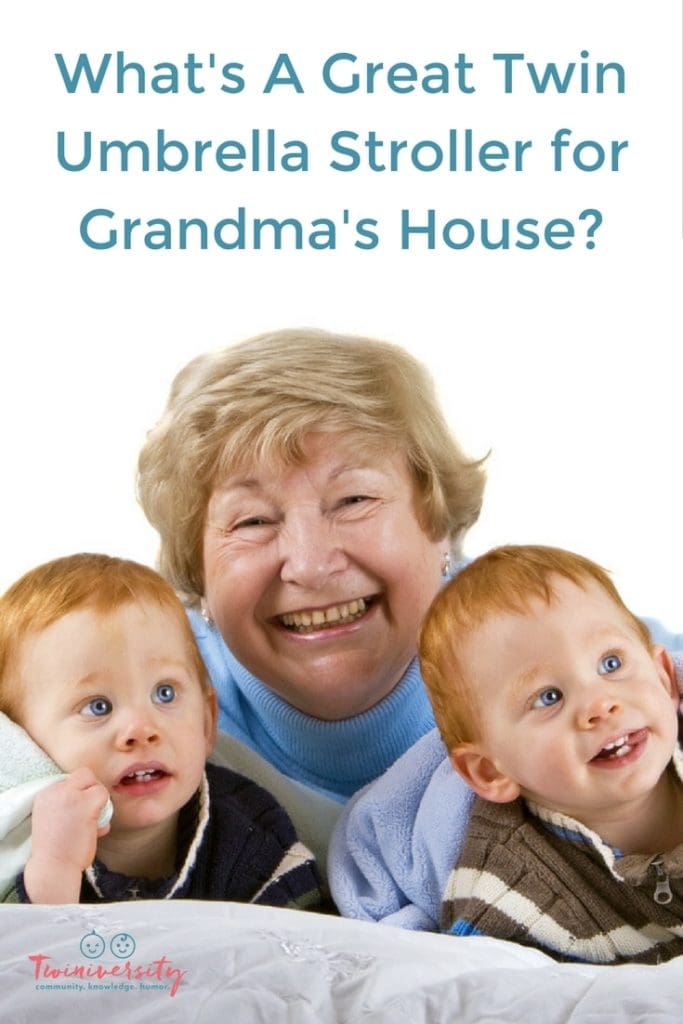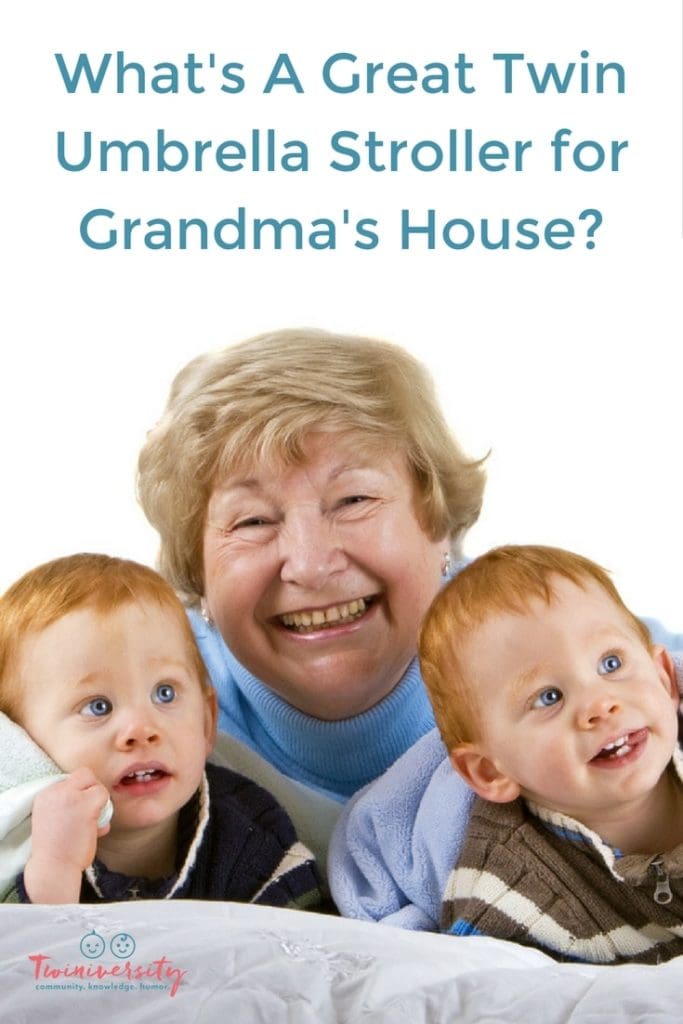 – We bought the Jeep easy fold up twin umbrella stroller and is has been heaven! It is so much smoother than a cheap umbrella stroller, but still super compact. We're even taking it with us on our cruise this summer. LO
– We loved the Maclaren Twin Triumph. The sunshades are ridiculously large, the seats relcine, there is storage in the back and it is sturdy. The wheels run really smooth and quiet. JW
– We have enjoyed our JOOVY Twin Groove Ultralight twin umbrella stroller. This one's by far the best. Super light, simple to use, and kids are comfy. SH
Check out Twiniversity's Recommended Twins Gear page here!
---
Related Articles
Top Twin Stroller Accessories Every Twin Parent Needs
11 Items You Need When Dining Out With Kids