Last updated on September 28th, 2021 at 01:58 pm
Whether you are running errands or taking a walk around the neighborhood, making sure you have everything you need while being out and about with your twinnies can take some practice. Here are Twiniversity's top twin stroller accessories every parent needs.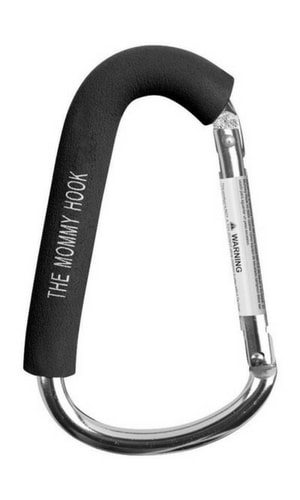 The Mommy Hook – Parents of twins always have a lot to carry with them. Why not make it so much easier with the Mommy Hook? This sturdy, easy to use hook is one of the best accessories you can buy if you plan on going out with twins. Just attach it to your stroller and hang those heavy bags from shopping. It might be called the Mommy Hook, but Dads can use it too!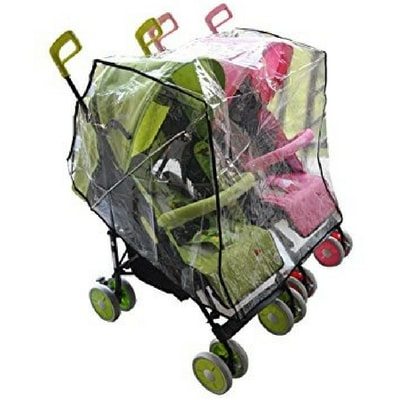 Side By Side Stroller Weather Shield – Running around in the rain, snow, wind and cold weather with twins is just plain miserable. Make sure your little ones stay dry and warm with this weather shield. It will cover just about everything and it's universal size, fits most side-by-side strollers. If you have a tandem double stroller there are also tandem rain shields available!

Double Stroller organizer – Finding a place in your stroller for smalls things like phones, keys, wallet and drinks will no longer be a problem with the awesome double stroller organizer. There's tons of space for all those items you need while you are out with your twins. If you want to use it on another stroller, no worries. You can easily move it from one stroller to another without issue. It will be a lifesaver for sure.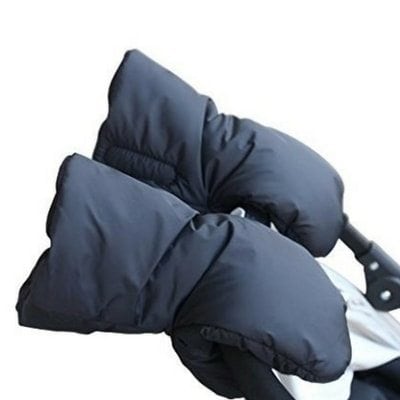 AZBABY Stroller Hand Muff, Extra Thick Winter Gloves – Pushing a twin stroller and keeping your fingers warm on the chilliest days can seem like torture. Make sure your hands stay warm and dry with these warm, soft winter gloves made just for pushing a stroller. They can easily be put on and taken off your stroller.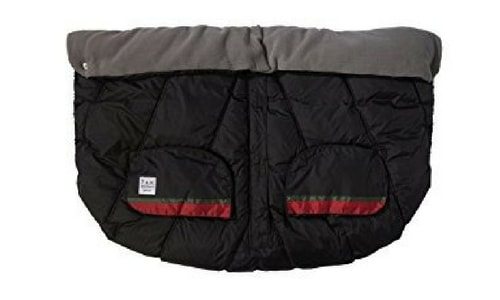 7AM Enfant Duo Double Stroller Blanket – Keeping your little ones feet and legs dry and warm while walking around town is a must. This machine washable stroller blanket has an elastic drawstring on the top and bottom to ensure a snug fit on any side-by-side double stoller. There is zipper down the center that allows one child to be blanketed if the other does not. This also allows for quick access to one child if needed while keeping the other warm and cozy.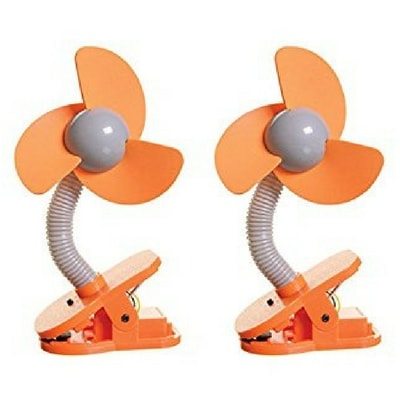 Dreambaby Stroller Fan – For warmer weather staying cool is necesssary. One of our favorite solutions to keeping your little ones cool in their stroller are these battery powered, clip-on fans that come in a pack of 2! Just clip them onto the stroller and turn them on. The blades are foam, so they won't hurt little fingers. These are a must have for staying cool in the summer heat!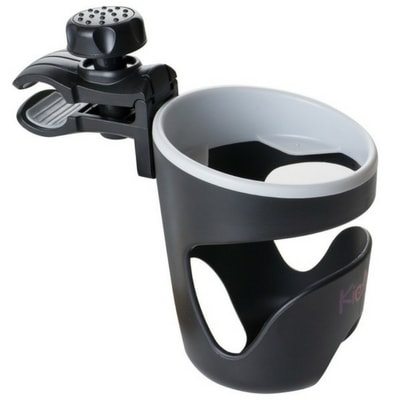 KidLuf Stroller cup holder – Whether it's for your morning cup of Joe or for the little ones sippy cup, this stroller cup holder gives you an unlimited possibilities of mounting locations. The twist knob secures tightly and swivels to to keep your drink secure while you walk. .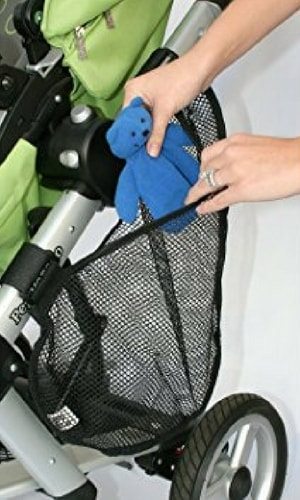 J.L. Childress Side Sling Stroller Cargo Net – When it comes to having twins there is never enough storage. With this 2 pack of side sling stroller cargo nets you can easily add extra storage to our stroller, without it causing the stroller to tip over. They are perfect for extra hats, coats, snacks, toys. They can be easily removed, yet stay in place without fail!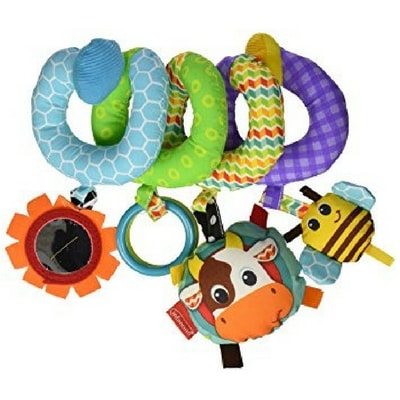 Infantino Spiral Activity Toy – You have to keep those babies entertained while out in the stroller. With this Infantino Spiral acitivity toy it will be easy. The colors and shapes of the the shiny soft plastic mirror, hard plastic rings, cow rattles and bee is easy to grab and will really keep them entertained while in their stroller.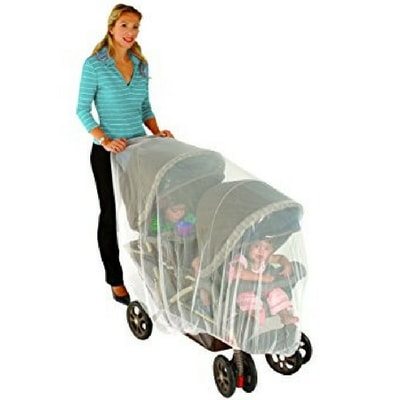 Nuby Mosquito Net – Trying to keep those pesky mosquitoes and others bugs away from your twinnies without using any chemical sprays can be a pain while in the stroller. Here is your solution! Just put it over your stroller and go. And it is big enough that it can be used for both a side-by-side stroller and tandem!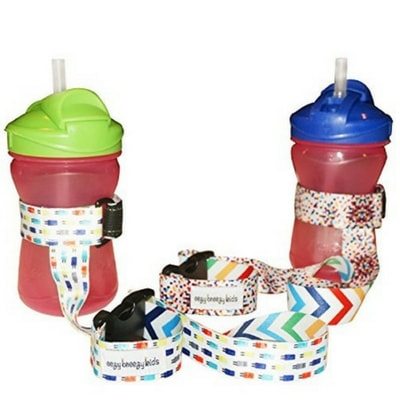 The Original Double Sided Cup/Bottle Strap – Little ones are notorious for playing the game of "let's drop our sippy cup on the floor" over and over again. With these handy straps that game will be a distant memory. Just loop and snap onto their sippy cup, and loop and snap the other end to the stroller. No more stopping every 10 feet to pick up a dropped sippy cup.

Frogg Toggs – A Twiniversity MomSquad favorite, this is something that will help keep you and your twinnies comfortable and happy in the warm weather. All you do is wet the towel and it gets cold! It's versatile and can be easily used on the kids in the stroller or for yourself while pushing the stroller to stay cool.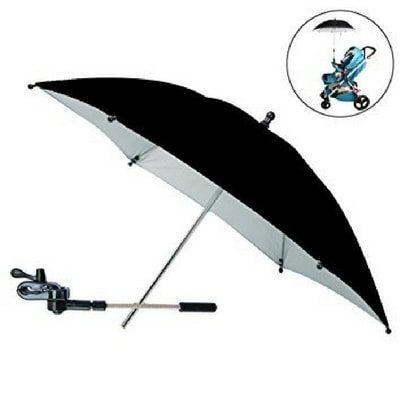 SLC Baby Stroller UV Protection Clip-On Umbrella – Keeping your twinnies and/or yourself out of the sun is now not an issue with this easy to use clip-on umbrella. It easily adjusts to the correct angle to block the sun and still stay out of grasping little hands. When it isn't needed it folds up and can be positioned out of the way.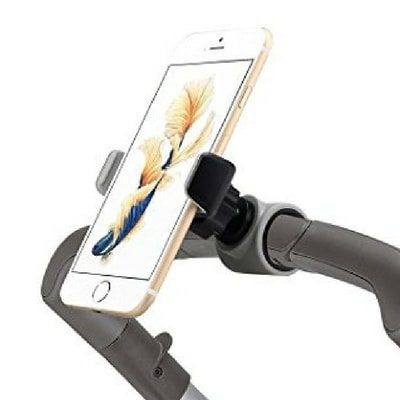 Emmzoe Smartphone Handlebar Mount for Stroller – Almost everyone has a smartphone and needs it within arms reach at all times. This mount allows you to use two hands to handle a stroller while on the phone or can even be turned toward your child to show videos.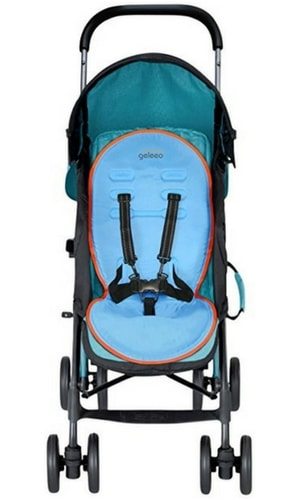 Geleeo Baby Stroller Cooling Gel Liner – If you live in a warm climate this is a great addition for your little ones' stroller. This gel liner will keep your child cool and comfortable when you are out on hot summer days. You can even place it in the refrigerator beforehand for a bit of extra coolness if needed.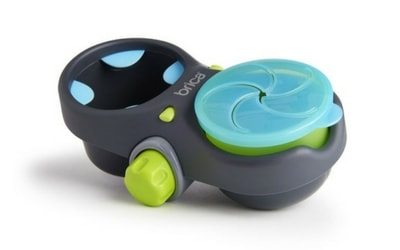 Brica Deluxe Snack Pod – Keeping snacks and sippy cups in one spot while on your walk is now possible. The top of the snack holder allows little hands to grab a handful of snacks without allowing them to spill it out. No more cleaning up spilled snacks or looking for lost sippy cups.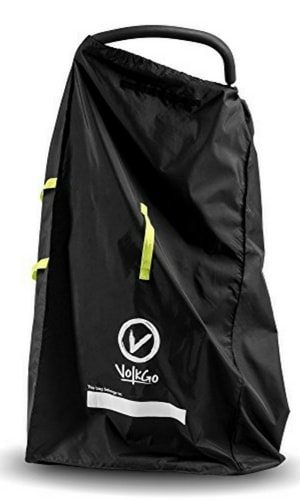 VolkGo DURABLE Stroller Bag for Airplane – If you fly frequently and need to check your twin stroller, either at the gate or at check-in, you will want this bag. It is so big and spacious. The stroller fits inside easily, and you can fold it back into a little bag and that doesn't take a lot of space in your closet while not in use. Traveling with a stroller won't seem like such a hard thing now. The handles allows you to carry it on your back like a backpack if you prefer.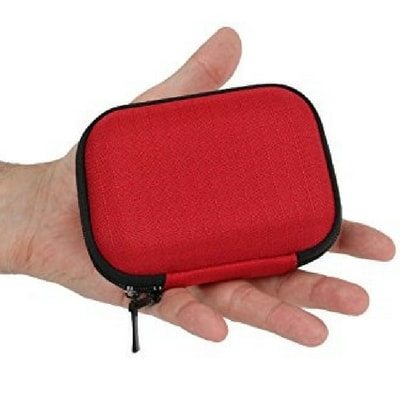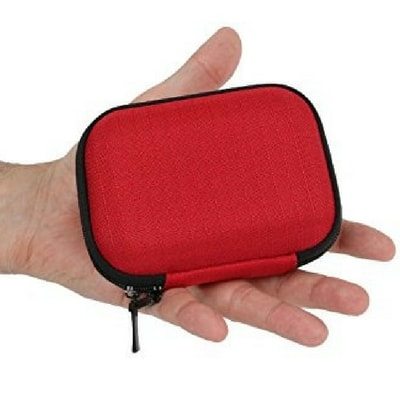 Small first aid kit – For those unexpected boo-boos while out and about this small first aid kit is perfect, especially if you are concerned about weight and taking up space in the stroller. It is packed with all you need in a first aid kit.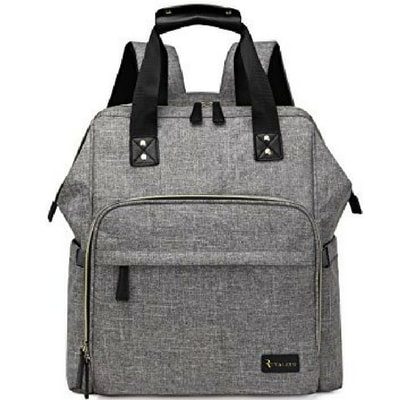 Large Diaper Bag with Stroller Straps – This unisex style baby bag is great for Moms or Dads. It comes with a changing pad, and it has straps that you can use to attach to stroller handles instead of carrying it or trying to store it underneath the stroller.

Now that you know all of the top twin stroller accessories every twin parent needs you are ready to get out and walk around with your twinnies. Enjoy!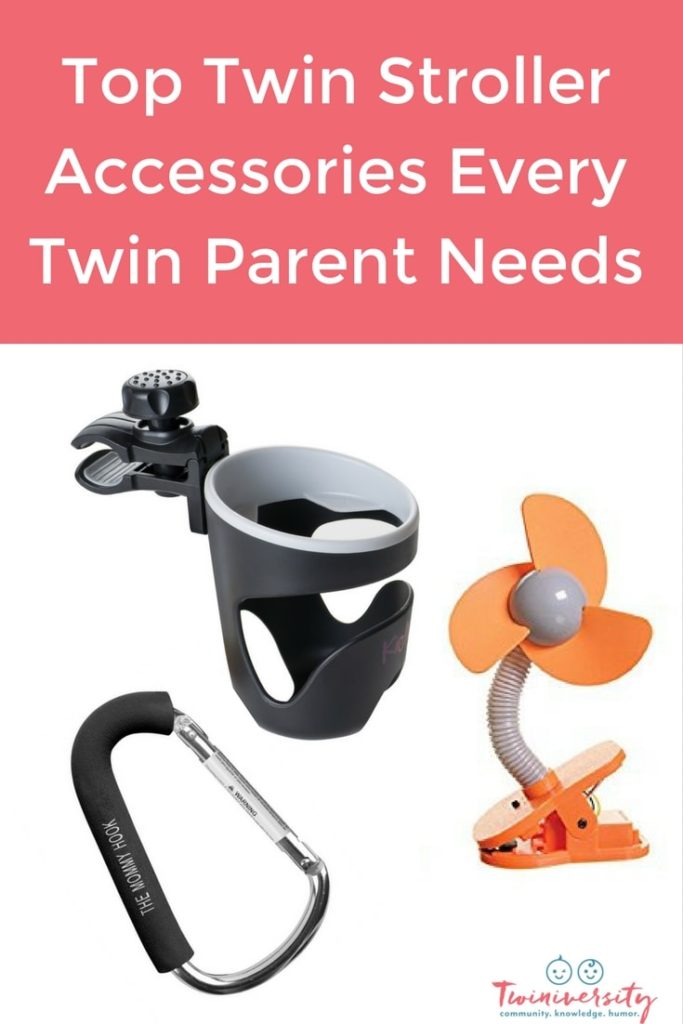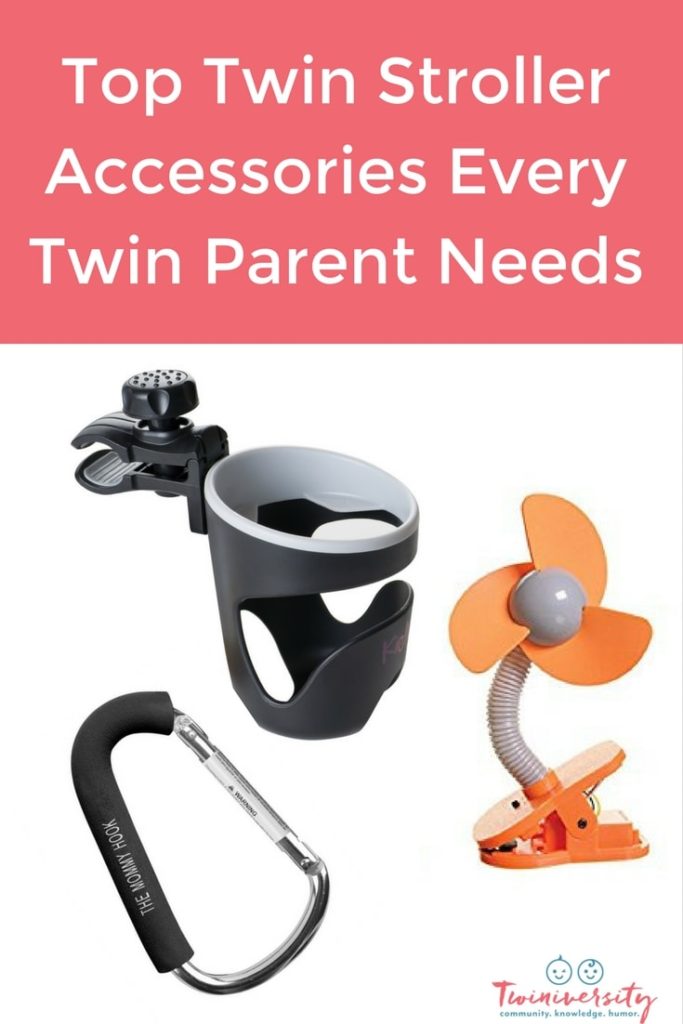 ---
Related Articles
11 Must Have Supplies For a Road Trip With Twins
10 Must Have Supplies For Potty Training Twins