Read what is the best car and car seat configuration when you have 3 children under the age of 3 from our community of twin parents.
A MoM recently asked:
I am looking for advice for our next vehicle that works well with 3 car seats. We will have 3 under the age of 3 when our singleton is born. We currently have a Chevy Equinox but our lease is ending soon. Also, what configuration works the best for the car seats (3 across, 2 in the third row etc.) What is the best car for having 3 kids under the age of 3?
Here's what our Twiniversity fans had to say:
– I have a 2007 Chevy Equinox. Mine was singleton 2yrs old and infant twins. I bought 3 Dionos Radian RXTs. It worked fine with two rear facing and one forward facing and now they are all forward facing and it's great. ∼ SEH
– I have a Honda Odyssey and it was the best decision I've ever made, and the best car I've had. I can fit 3 car seats big seats too, and 4 more comfortably. No touching each other. And they watch movies on road trips. Plus still, room to pack our bags. ∼ ASB
– Our oldest is 3 and we now have 2-month-old twins. I was crushed when I had to sell my Honda CRV because we couldn't fit the three car seats in. We debated and test drove just about every 3 row SUV and mini-van on the market before settling on the Honda Odyssey. I was not overly thrilled with having to join the mini-van club, but can't deny how much better it is with all 3 boys especially in regards to space and fitting all three comfortably in the middle row. I personally did not like the Toyota Sienna because when you take out the middle seat a plastic piece remains obstructing the walkway. We also found the middle seat to be slightly bigger and more comfortable in the Honda Odyssey. (Also should note-After having a Toyota RAV4 and a Honda CRV I've found that I much prefer Honda in terms of long-term quality and the way their vehicles drive.) Best of luck! ∼ MML
– I have twins that turned 2 last month, and I am due in September with a singleton. After lots of research and bringing car seats to dealerships, we decided that the best car is a 2018 Toyota Sienna. I could NOT be happier. I protested getting a minivan, but I am so happy that I did. The only other option was the 2018 VW Atlas which is an SUV, but the trunk space was significantly smaller, which is why we chose the Sienna. ∼ MB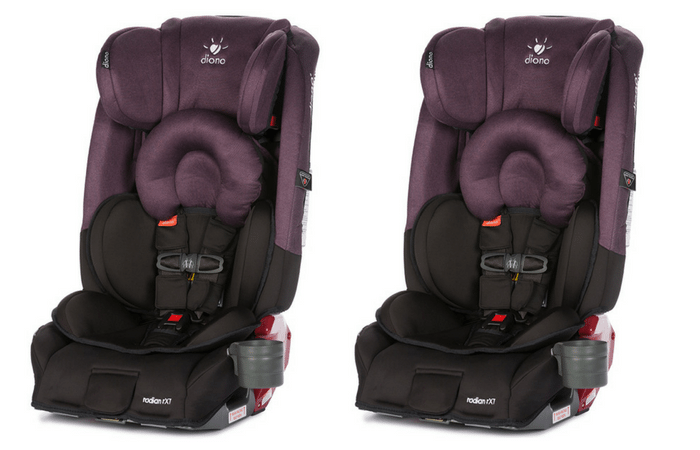 – Our twins were 26 months old when #3 came. We fit all 3 across in Ford Explorer. For us, the key was the Diono Radian car seat. Once they started touching each other they also started to annoy each other. We eventually bought a town and country minivan. We keep the passenger side middle seat stowed for easy in and out. It's the best car — a great minivan and well worth it once you have more than 2. ∼ HKW
– The new 2018 Honda Odyssey has magic slide seats in the middle, which are amazing! You can put up to 3 car seats in middle or take out a seat and be able to slide them over. We are a few weeks away from having 3 ages 2 and under. ∼ EM
– I have a Chevy Traverse. When the twins were babies and I had a 2-year-old, I had the two captains seats in the middle row rear facing for the babies and the convertible seat in the middle of the third row forward facing. Now I have a newer model with the split seat middle so I have one in the center forward facing and the two other forward facing in the 3rd-row outboard seats. The middle seat is easy to move to access the 3rd-row. If you're doing all rear facing you would need to change that around. The new Traverse has lots of room! ∼ CF
– Honda Odyssey! We just got a 2018 and upgraded from a 2004 Toyota Sienna. This has amazing slide seats and the back seats fold down so easily. We are expecting our fifth baby and it will be a tight fit, but with the ages of our kids, we can fit a lot of boosters and car seats in various configurations. Once you go to sliding doors on a minivan you will never go back! ∼ KB
– We have a Dodge Caravan and we love it, it's really the best car. I have my twins in the back seat and my singleton in one of the middle seats. The other middle seat is folded down providing a large area to move around in or change clothes/diapers. I highly recommend it. ∼ SM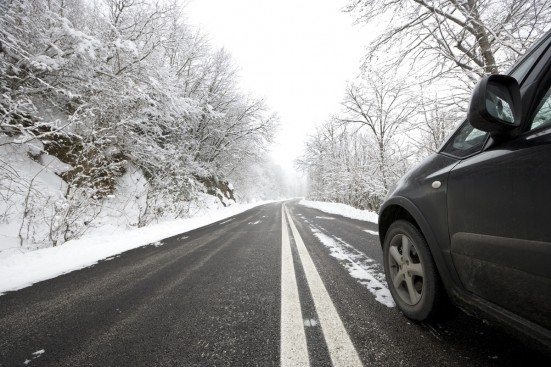 – My twins were 2 years old when my singleton was born. I drive a 2004 Yukon with a bench and detachable "third row." I was able to fit 3 across on the bench. Can't wait to upgrade to the Chevy Tahoe. ∼ DC
– We have 3 under the age of 3. From the beginning, we fit all 3 (1 forward facing and 2 rear-facing) across the back seat in a Nissan Pathfinder (tight squeeze) and a Chevy Tahoe with plenty of room. ∼ NO
– We have an F150 Crew cab and I love it! Car seats take up the back row. It's perfect. We had 3 babies in 10 months and have tried a few things in the past year and the truck has been my favorite in dealing with all the car seats. ∼ JC
– We have a new Dodge Durango. I have 3 boys, 2 and under. I can fit 3 car seats in the middle row. With the 3rd row down there is a lot of room in the back for stuff. I originally had 1 convertible and 2 infant seats but now I have 3 convertible car seats. ∼ BD
– I have a Chevy Trailblazer and fit three car seats in my backseat no problem. I would just encourage you to get the less bulky seats for the twins. ∼ JE
– We have a Chrysler Pacifica. We have an almost 3-year-old in the 3rd Row and our twins go in each captain chair. The Pacifica has a great tilt feature for the captain's chairs that allows my son to climb back. ∼ BC
– We originally had a Venza and in order to fit 3 across, we bought 3 Diono Radians. Then we bought a GMC Yukon XL. I swore I would never have a vehicle this big but it is HEAVEN. It is the best car! Now there is one twin in the middle row and the other two are in the back, each on his own side. ROOM. LESS FIGHTING. ∼ JO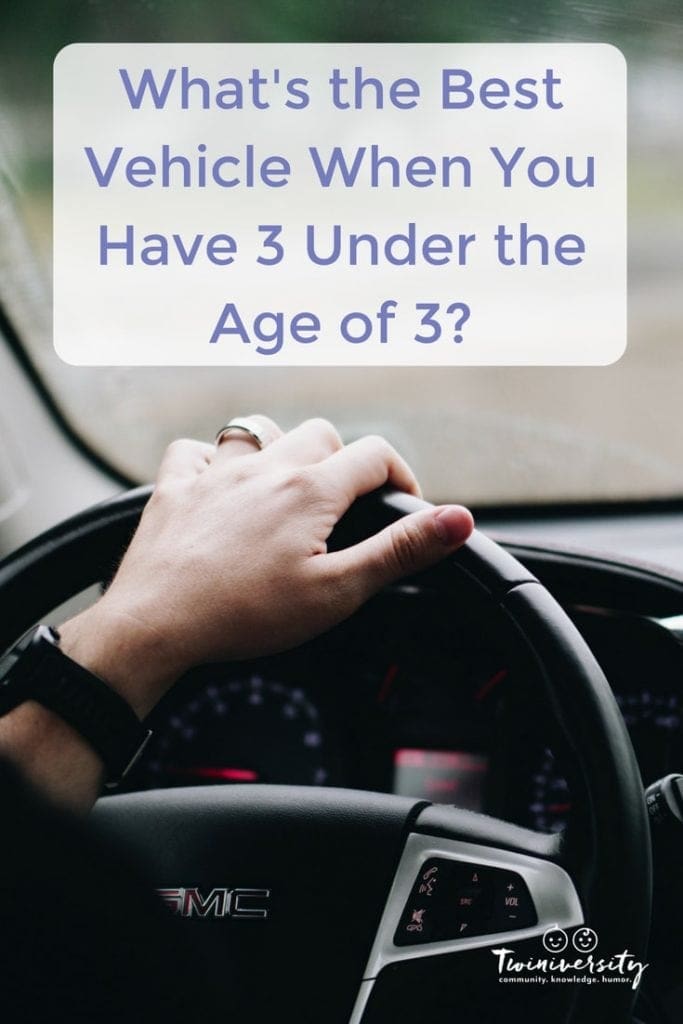 – 2018 Honda Odyssey! So many LATCH positions! We now have six kids 8 and under so anything is a clown car for us but the seats are awesome and I'm impressed with the trunk space. We have a 2011 Toyota Sienna and looked at buying a new one of those also but the latch options were not there. Check out the car seat lady website for configurations and suggestions. Maybe someone already suggested that. Also, we contacted our local EMS and they were so very helpful in planning out a configuration that would work for us without breaking the bank. ∼ JBB
– Our Chevy Equinox fits both twins and a car seat for a 1-year-old. ∼ AB
– We have Mazda CX-9 and all 3 fit across. ∼ HL
---
Related Articles
5 Mistakes Parents Make When Installing A Car Seat
5 Tips for A Successful Road Trip With Infant Twins