Last updated on September 28th, 2021 at 01:36 pm
Find out the right time to switch your child to a booster seat, thanks to our friends at Diono.

When Should I Switch My Child to a Booster Seat?
When is the right time to switch a child to a booster seat? It's a little more complicated than you may think. You need to consider your child's height, weight, maturity level, and other factors. Let's delve into this, shall we?
What is a booster seat and why do we use it?
First, let's define what a booster is and why it's needed. Booster seats are a middle step between a car seat with a harness and a seat belt. A booster seat protects children who are too large for a car seat and too small to only use a seat belt. The booster seat raises and positions a child so the vehicle's lap-and-shoulder belt fit properly over the stronger parts of a child's body. This keeps the lap belt from causing injury to a child's abdomen and keeps the shoulder belt in the proper position to give the child upper body protection.
The booster seat should be used in the back seat of the car and only with a lap-and-shoulder belt — never with a lap-only belt. Serious head and/or internal injuries can result from excessive head movement and abdominal injuries from the lap belt.
According to a CHOP 2003 study, booster seats are more than twice as effective in reducing the risk of injury when compared with seat belts alone.
5 Mistakes Parents Make When Installing a Car Seat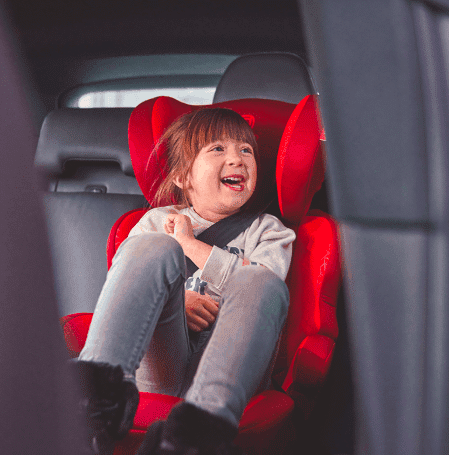 When should I switch my child to a booster seat?
Children should be moved to a belt-positioning booster seat only when they have outgrown the height or weight of their forward-facing car seat. Many booster seats have weight ranges starting at 40 pounds and ending at much higher limits.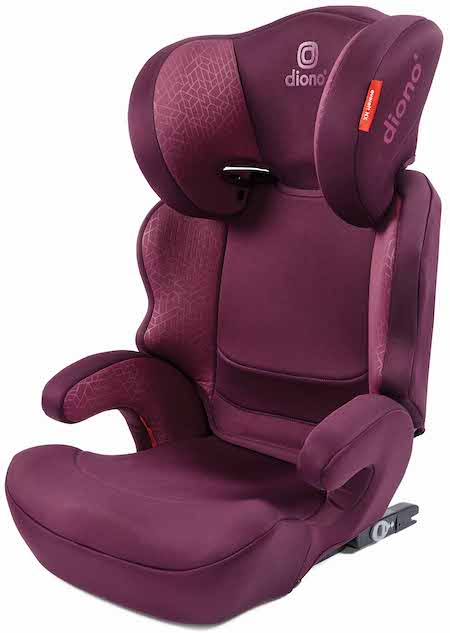 Here's a tip to tell at a glance if your child has physically outgrown their car seat. If your child's shoulders are above the highest harness slot or when the top of your child's ears are at or above the top of the shell of their car seat, it's time to make the switch.
Another factor in deciding if it's time to move to a booster is the child's maturity level. If your child has difficulty sitting upright in a car seat for long periods of time, not leaning against the door of the car, and not unbuckling their seat belt while in motion, you should probably keep them in a harness. In this case, you should purchase a car seat with a higher weight limit until they are mature enough to switch to a booster seat.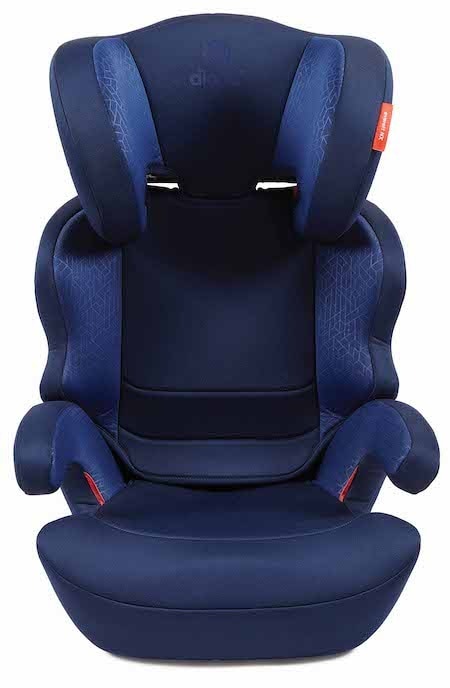 Note: Always consult the booster seat owner's manual for the weight ranges and correct use of booster seats.
What's the Best Vehicle When You Have 3 Under the Age of 3?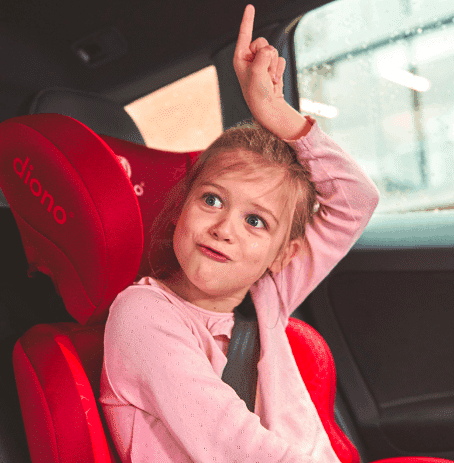 High-Back vs. Backless Boosters
High-back boosters provide an easier and more consistent way to keep the shoulder belt at the correct level for your child's shoulder. It also trains your child to sit properly and gives provides more comfort. Lastly, some high back booster seats are designed with side impact protection features.
With a backless booster seat, the child uses the vehicle's seat back or built-in head restraint for head, neck, and back support. Most backless booster seats come with a shoulder belt positioner to adjust the shoulder belt height on the child. These can be difficult to keep at the correct level for your child's shoulder, so make sure to check it each time before heading out on your trip.
In Case You Didn't Know
You don't need to use the LATCH system to connect your booster seat to the car because the seat belt plus the weight of your child keeps the booster seat in place. However, if the booster comes with the LATCH system, use it if you have an appropriate seating position for it. It will keep the seat secured when it is unoccupied. If it does not come with a LATCH system, we advise to buckle up the booster seat to avoid it from becoming a projectile in the event of a crash.
Please note that some forward-facing combination seats may allow for connecting the child restraint to the vehicle using LATCH even when used as a booster seat. However, some high-back boosters can only be used with a seat belt.
10 Rear-Facing Car Seat Mistakes Parents Make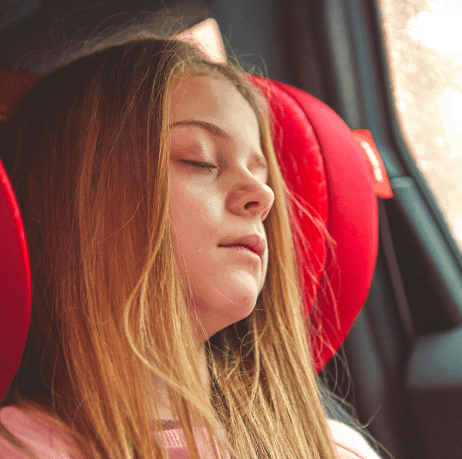 One more thing to consider
Don't be in a rush to move your child to a booster seat too soon. Best practice is to wait until your child is at least 40 lbs. before switching to a booster seat. As long as your child is under the weight and height limitations for their car seat, they are better off in a 5-point harness. A 5-point harness distributes crash forces over a much larger area of the body when compared to a seat belt, which is why it's recommended for smaller children. Don't allow pressure from other family members or friends to sway your choice and make you switch too early.
The Diono Everett NXT is a great choice for the next step in your twins' car seat safety.
Weighing only 8.9lbs Everett is super light, allowing you to move the seat between vehicles with ease.
The 7-position adjustable headrest can be set at different heights and altered using the handle on the back of the seat.
The ergonomic design also includes built-in extra padding and side impact protection.
Everett's cushioned headrest incorporates their Side Impact Protection that has been engineered and tested to the highest standards.
Memory foam support cushions contour around the shape of your little one with padded armrests for extra snugness for every type of journey.
Everett is made with machine washable fibers, so if you have a spill you can simply remove the cover, wash, and refit.
Suitable for children who weigh between 40 and 120 lbs (18.1 – 50 kg) and whose height is between 38 to 63 inches (96.5 cm – 160 cm) or approx. 4-12 years.
Source: NHTSA.gov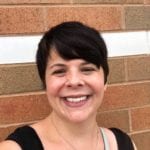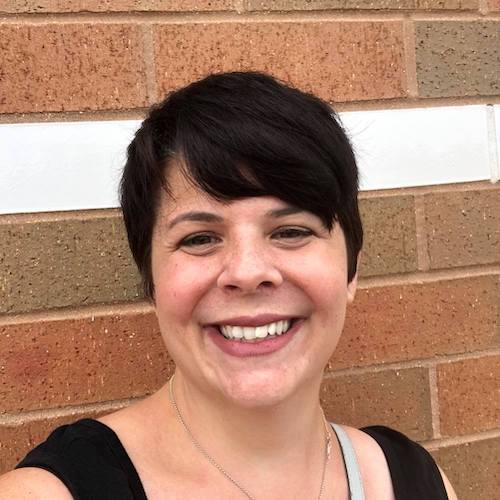 Julie Burt Nichols is Twiniversity's "Wizard Behind the Curtain", serving as Editor-in-Chief of Twiniversity.com, Account Manager, and Instructor for Chicago Twiniversity classes. Julie is a full-time working mother to twin boys, born on Halloween. She loves serving as a resource and support for new parents, soon-to-be parents, and we-want-desperately-to-be parents. Julie is proud to be a certified child passenger safety technician and the Twiniversity Resident Songstress/Jingle Writer.