As a new parent, you may be wondering, "Why should I rear-face my babies' car seats?" It may seem annoying and difficult to rear-face your child, but there are really good reasons why experts recommend you rear-face your child as long as possible.
Children's bodies change as they grow and different types of car seats are made to support the child's growth. Rear-facing seats are engineered to distribute the forces of a crash across the entire head and body of an infant/young child. They also support the entire head, neck, and back of a child in a frontal crash. In a frontal crash, the head moves forward, placing much more force on the neck. But when a child is properly restrained rear-facing, the head moves with the seat, cradling the child in a backward motion, reducing the risk for a neck and spine injury. The car seat's shell absorbs the forces.
Now that you know why it's important to keep your little one in a rear-facing seat, here's some rear-facing car seat mistakes that you might be making that are easily fixable.
10 Rear-Facing Car Seat Mistakes Parents Make
1. Not reading the car seat manual and your car manual. It's really important that you read your car seat manual from front to back so you are fully aware of how to install and use your child's seat. Don't outsource this task! All caregivers should read the manual to learn proper installation and practice actually installing the seat. You never know when you'll have to do a reinstall on the fly and you don't want to be caught unprepared (when in doubt, consult the labeling on the side of the seat). But it's also super important to read your vehicle manual's sections regarding car seats so you can make sure you're installing the seats in the best locations in the vehicle with the proper anchor points.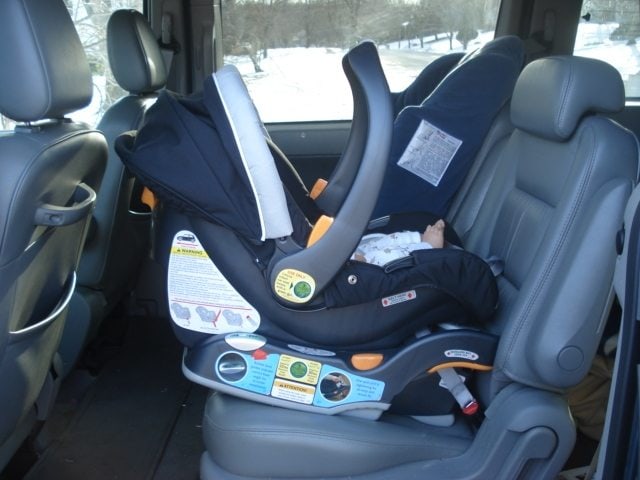 2. A seat belt or lower anchor connector that is too loose or not locked. To test installation, grip the car seat near the belt path and pull on the car seat. There should be no more than 1 inch of side-to-side or forward movement. If it's too loose and you can't get it tight enough no matter what you do, call your local fire or police station to schedule an appointment for a car seat safety check. It's possible that your brand and/or model of seat doesn't fit right in your vehicle. Always keep the box, packaging, and receipt for your car seat until you're sure that it fits well in your car — and if it doesn't, return it!
3. Installing a rear-facing car seat in front of an active frontal airbag. Rear-facing seats should never be used in the front seat with an active frontal airbag. This is extremely dangerous because if the airbag deploys in a crash, the child may be severely injured or killed by the force of the air bag. Keep your child in the back seat as long as possible (recommended until at least 13 years old.)
4. Using the seat belt and lower anchors together. Only use one or the other, unless your car seat's manual specifically says to use both. While the systems are different, both have the same level of safety. Most car seats have not been tested with both systems used together, so don't do it. You also want a little bit of rebound in a crash with a rear-facing seat, and if both systems are used at the same time it can break the seat.
5. Using the wrong belt path, or threading the belt incorrectly. Pay close attention when installing your car seat with a seat belt; make sure that you are using the belt path for rear-facing, NOT forward-facing. Consult the labeling on the side of your seat or the car seat manual to make sure you're threading the seat belt through correctly.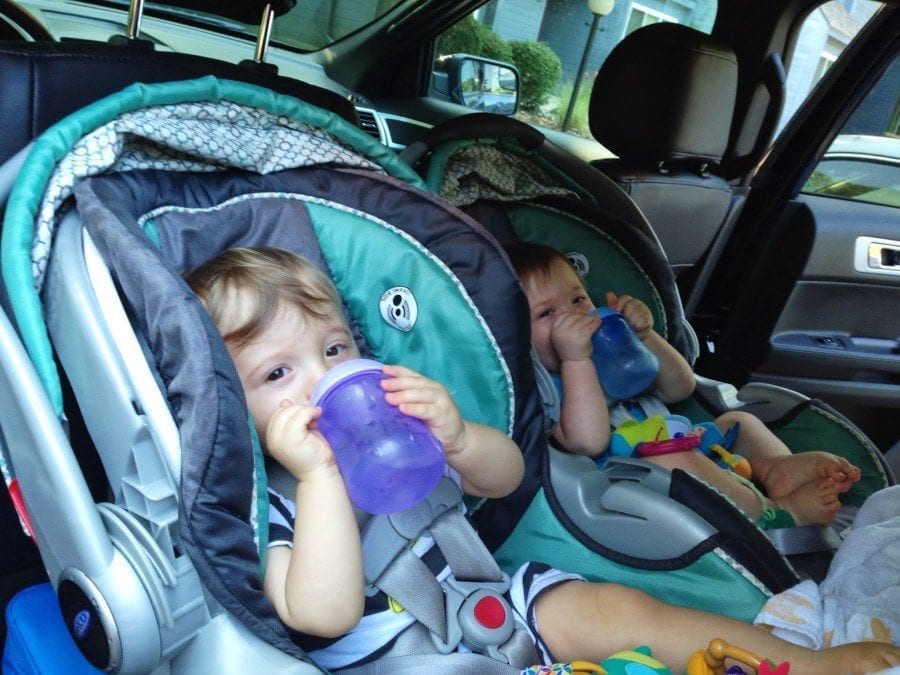 6. Incorrect harness level. The top of the child's harness should hit at or below the child's shoulders for rear-facing seats.
7. Not tightening the harness enough. According to NHTSA (the National Highway Traffic Safety Administration), "A snug strap should NOT allow any slack. It lies in a relatively straight line without sagging." You should not be able to pinch excess webbing at the shoulder or hips once the harness is buckled correctly (this is called the "pinch test".) Also, "[A snug strap] does not press on the child's flesh or push the child's body into an unnatural position."
8. Incorrect placement of the retainer clip (aka chest clip). The retainer clip should be placed at armpit level. Slide it up to this level after tightening the harness. Placing the clip too low may cause the harness straps to fall too far apart.
9. Switching your child to forward-facing too soon. The American Academy of Pediatrics and NHTSA both recommend rear-facing as long as possible, or until they reach the maximum height and weight for their seat in the rear-facing position. Rear-facing is the best way to keep your little ones safe. It's a common myth that when a child's feet or legs reach the back of the vehicle seat, he or she is at increased risk for a lower-extremity injury; these injuries are rare for children who ride rear-facing. Remember, lower body injuries heal more easily and completely than injuries to the brain and spinal cord.
10. Not registering your car seat. Make sure to send in that seat's registration card so you are updated when/if a recall occurs! If you bought the seat second hand, make sure to contact the manufacturer to sign up for recall alerts. In general, Twiniversity recommends you always buy new car seats to ensure the seat has never been in a crash. Even a hairline fracture in the plastic of a used seat could compromise the seat in a crash. And always check the expiration date on the seat and the length of use in the manual; most car seats expire after 6-7 years of manufacture and should not be used past the expiration date.
The ultimate goal is that you and everyone in your family are traveling as safely as possible based on what you've got to work with. I recommend making an appointment for a car seat safety check every time you move a child to a new seat, when you buy a new car, or as you add members to your family. Child Passenger Safety (CPS) Technicians are here to help make sure you can keep your whole family safe as you expand to make room for new babies! Check the NHTSA website to schedule a free car seat inspection with a CPS Technician in your area.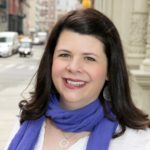 Julie Burt Nichols is Twiniversity's Wizard Behind the Curtain, serving as Editor-in-Chief of Twiniversity.com, Account Manager, and Instructor for Chicago Twiniversity classes. Julie is a full-time working mother to twin boys, born on Halloween. She loves serving as a resource and support for new parents, soon-to-be parents, and we-want-desperately-to-be parents. Julie is proud to be a certified child passenger safety technician, and the Twiniversity Resident Songstress/Jingle Writer.
---
Related Articles
When Should I Pack My Hospital Bag and Install Car Seats?
11 Must Have Supplies For A Road Trip With Twins
Should I Fly or Drive With My Baby Twins During Christmas?