Last updated on August 3rd, 2023 at 03:38 pm
Wondering about the Wonderfold Wagon? Don't worry, we've got the full breakdown on wagon strollers. See below for the ultimate guide to the Wonderfold Wagon family.
Collapsible wagons are very popular and somewhat of a must-have for every family. From soccer mom duties to yard work to amusement park transportation, collapsible wagons just make hauling all of life's stuff easier! Even when life's stuff is children. The Wonderfold Wagon is a stroller wagon like no other.
What is a stroller wagon?
A stroller wagon is exactly what the name implies; a genius combination of wagon and stroller. They offer designated seating with seat belts (or harnasses) and plenty of storage! The great thing is that not only are they all double (or more) strollers, they are designed to glide over rough terrain without a problem, thanks to being able to be pushed or pulled. Pushing is more comfortable for day-to-day outings, but you'll appreciate the pull option for beach sand or going up hills.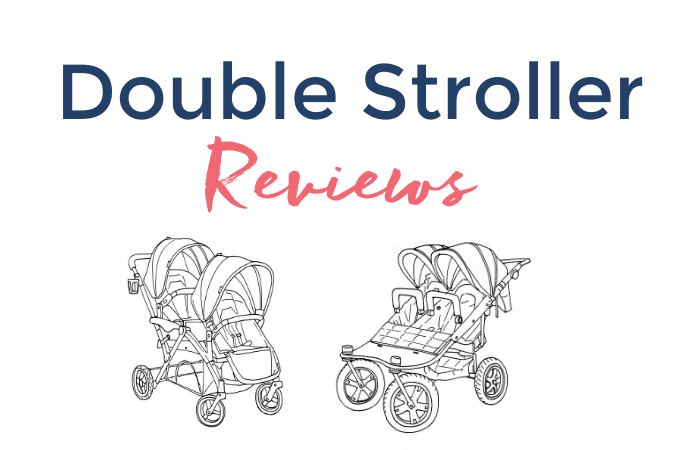 Are you looking for the best double stroller for twins? Not sure if you should go for a tandem stroller or a side-by-side stroller? And what about a Snap N' Go? We've got all the details for you in our double stroller resource. Click here to learn more… and while you're at it, check out our expecting twins classes and the Twiniversity shop!
Did the Wonderfold Wagon start as a wagon or a Stroller?
It all started with a utility wagon, The Wonderfold Outdoor. A wagon to take to the beach, the mountains, or anywhere you want to go and take all the stuff with you. However, parents used the wagons to carry their kids (and stuff) on all their excursions, even though this utility wagon was not even designed to hold children. ENTER the wonderful WONDERFOLD wagon, built to haul kids and stuff.
Wonderfold Wagon Models
Like everything good in life, there is a basic model of the Wonderfold Wagon and then there is the top-shelf model. Here are the basics on the different Wonderfold wagon models:
W1 Wonderfold Wagon
The W1 holds up to 2 passengers, features a 5-point safety harness and slidable/removable canopy with UV protection. It does not have actual padded seats for the kids (other models do), but it does have an adjustable push handle, extra storage on all sides of the body and removable fabric for easy cleaning. This is the original Double Stroller Wagon and the most basic (and affordable) version.
To purchase the W1 Wonderfold Wagon click here.
W2 Wonderfold Wagon
The W2 is the most popular Wonderfold model, offering everything the W1 has but with removable, raised seating with a footwell for more comfort and better interaction. The W2 also features a front zipper door for easy access/storage, a deep carriage with zippered mesh panels for optimal ventilation, and an optional strap for pulling the stroller wagon.
To purchase the W2 Wonderfold Wagon click here.
W2 Elite Wonderfold Wagon
The W2 Elite builds upon the W2 model, adding adjustable canopy rods stored in the frame of the wagon for easy use, removable/reclining seats with 5 point harness, and even more storage with a detachable rear basket, back panel pocket, and seat pouch.
To purchase the W2 Elite Wonderfold Wagon click here.
W2 Luxe Wonderfold Wagon
The Luxe version of the W2 Wonderfold is just that luxurious. It has simple yet elegant details such as a magnetic harness 5-point harness on the removable/reclining seats, a Vegan leather cover on the adjustable push handle, an attached pull handle (instead of a strap), and XL all-terrain tires, making the wagon stroller a bit taller than the others.
To purchase the W2 Luxe Wonderfold Wagon click here.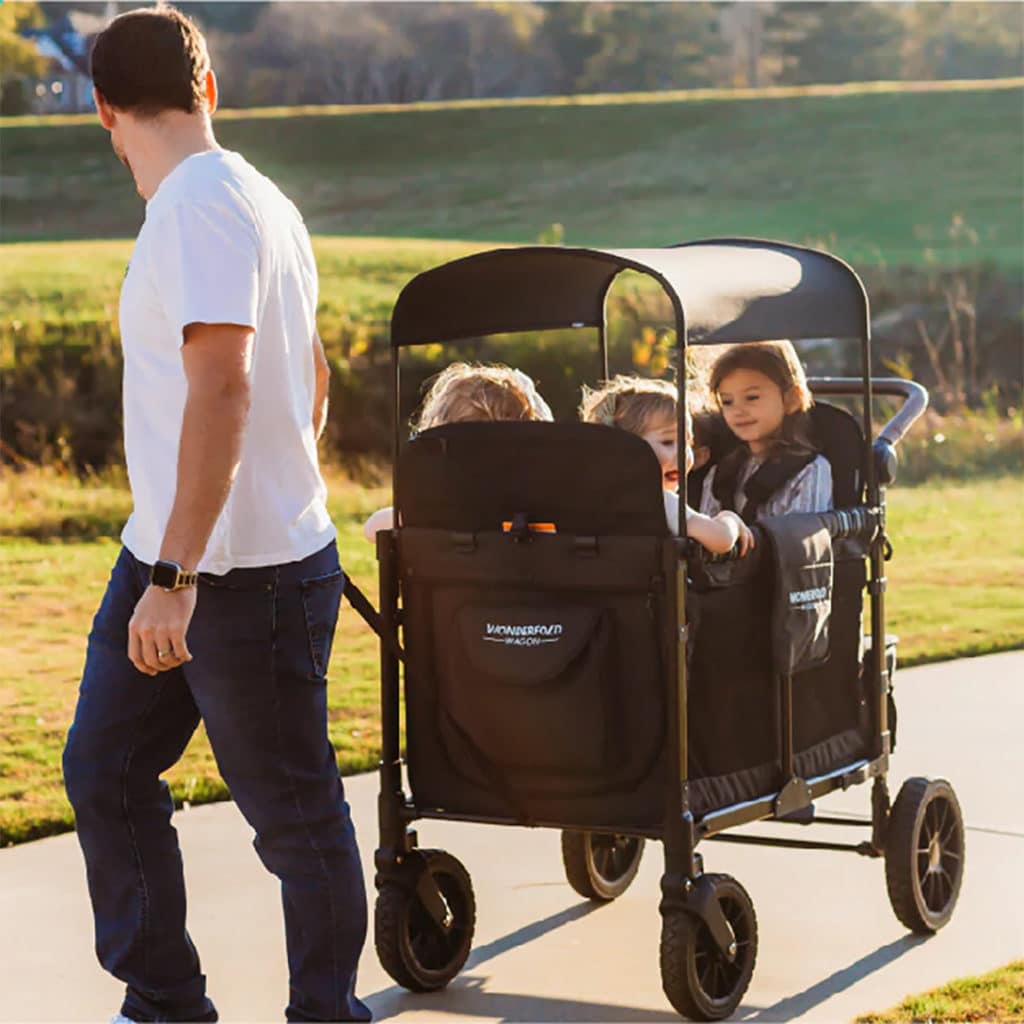 The Wonderfold Wagon also comes in a W4, W4 Elite, and W4 Luxe. These are the same as their W2 counterparts, except they can fit up to 4 (yes, you read that correctly) children in the wagon.
Now that we know what options Wonderfolds come in, let's talk about the specifics of a Wonderfold Wagon stroller.
Wagon size
Don't be fooled by the term "stroller wagon." The Wonderfold Wagon is much more of a wagon than a stroller. This wagon will not replace your need for a plain old stroller, especially with littles. It is suitable for toddlers and children above 6+ months, but it will likely not become your one and only child transporter until at least 3+ years old.
The Wonderfold Wagon is definitely not lightweight or compact and even when folded, takes up its fair share of space. However, its weight carrying capacity is worth all the cons! This wagon is a beast. It's large and sturdy, can support up to 350 pounds, and is fully equipped for a fun outdoor stroll with your children.
Wagon seating
This wagon comes with 5-point adjustable harnesses for each seat (2 or more depending on the model) and a front zipper door for easy in and out! The Wonderfold has face-to-face seating and offers raised seating in upgraded models.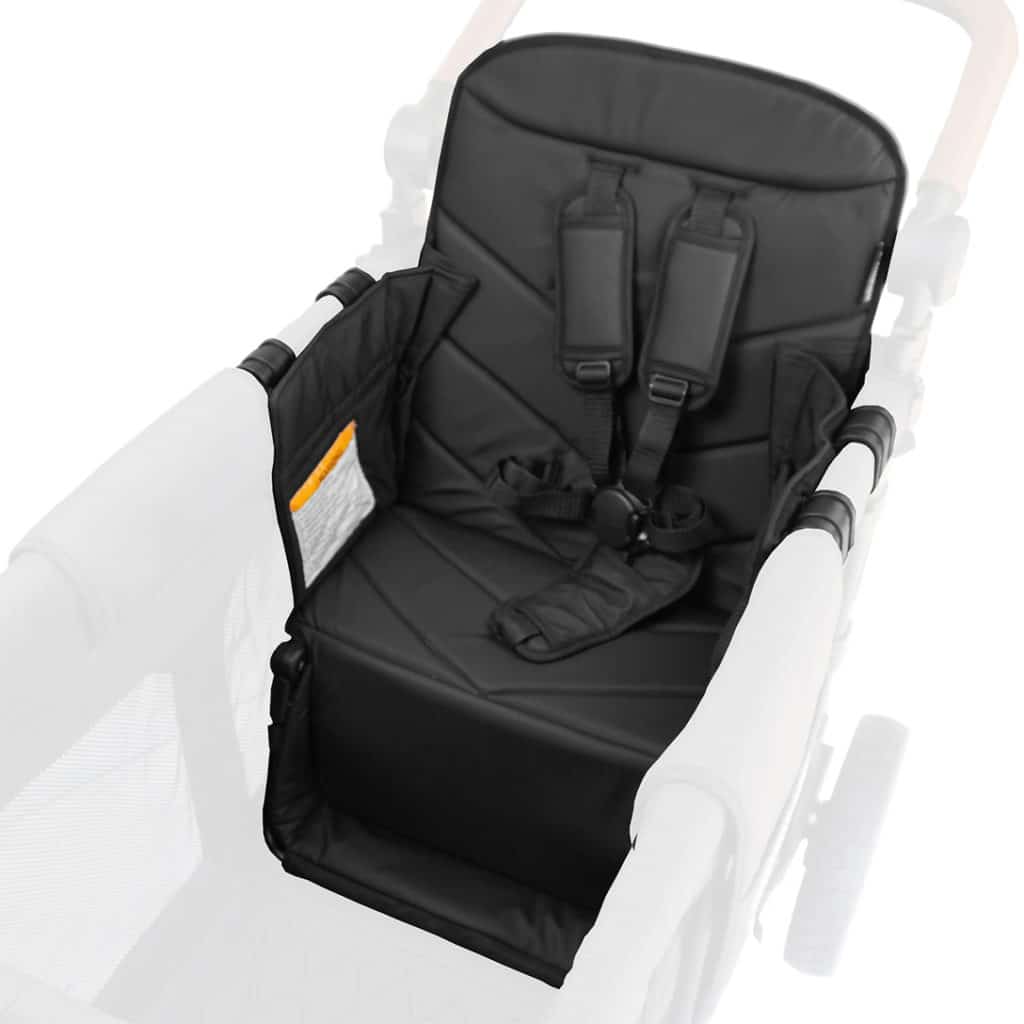 Folding design
Appropriately named WonderFOLD, the BEST thing about this stroller wagon is the one-step folding design that allows you to fold it in seconds. While folded, the Wonderfold wagon will stand up, and can even be pulled behind you like a suitcase.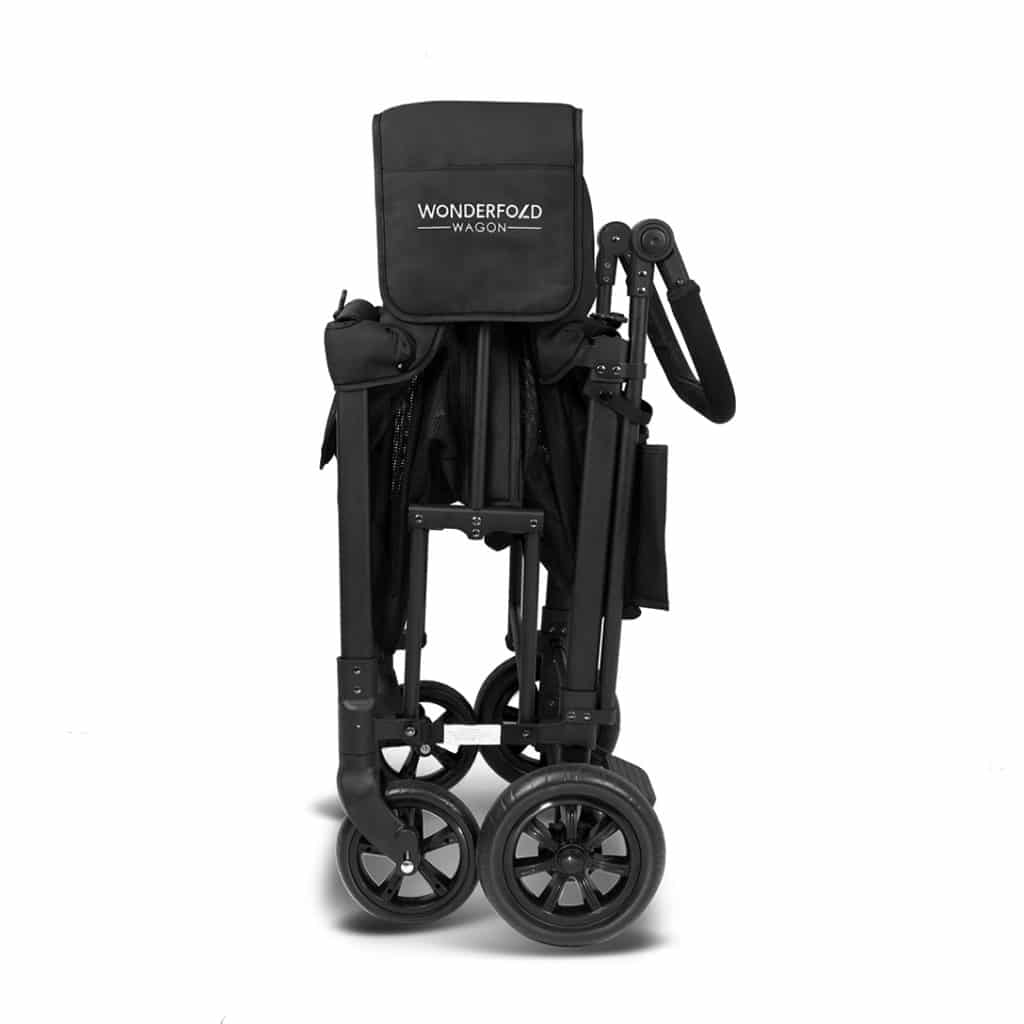 Pushing and pulling
The Wonderfold wagon is easy to push, especially on paved, flat ground. The XL all-terrain wheels that are available on the Luxe models do well on uneven ground, grass, and bumps. The regular all-terrain wheels are great for everyday use, if you plan on taking this stroller wagon on hikes or beach days, you may want to invest in the Luxe model.
Canopy
The soft UPF canopy on the Wonderfold is fully adjustable, meaning you can angle the canopy one way or the other, depending on the sun. The basic Wonderful wagon models (W1 and W2) require that you completely remove and store the canopy under the push bar before folding the wagon. The upgraded models (W2 Elite/Luxe) store the canopy in the frame, so you just need to lower the canopy before folding.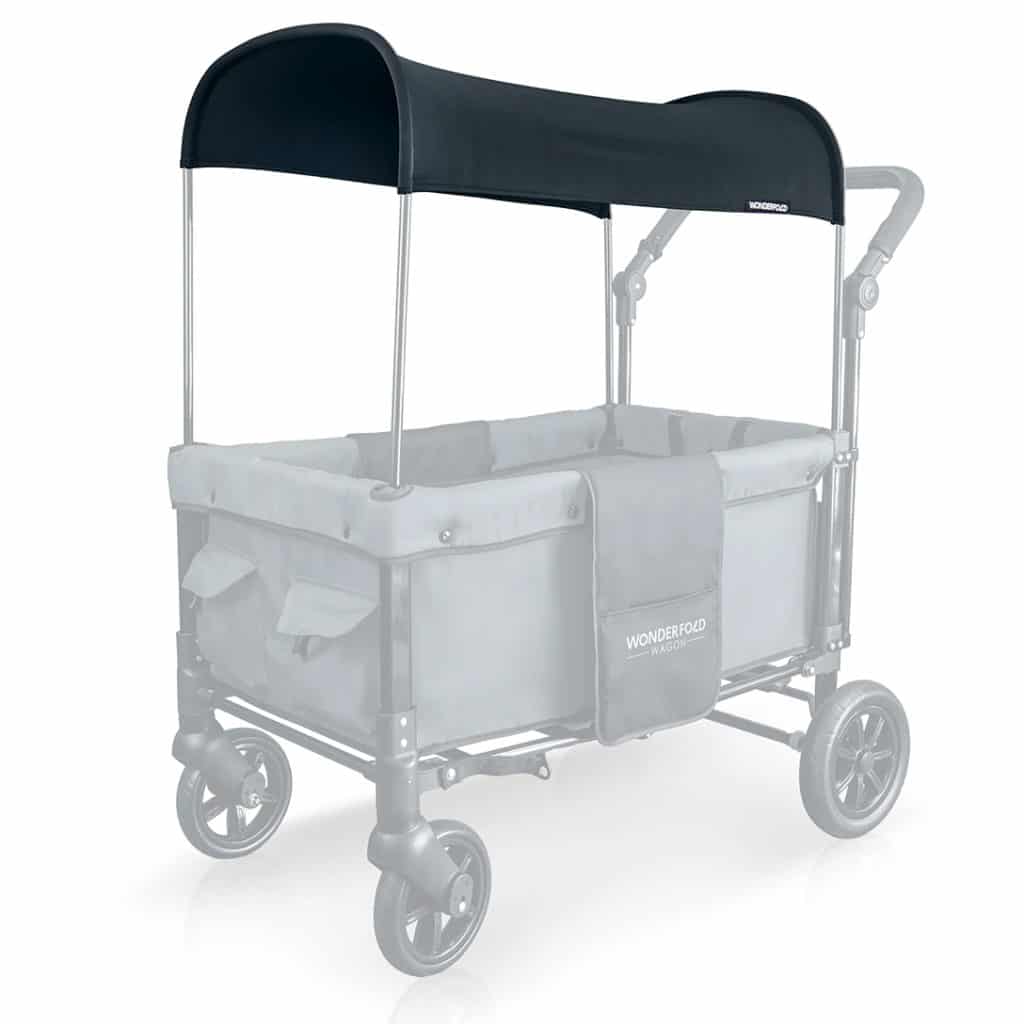 Storage areas
There is a decent amount of storage in the Wonderful Wagon without having to actually use the inside of the wagon. Regardless of the model, there is side-pocket storage and saddle storage bags included. As the models get better, so does the storage. The Elite and Luxe models include a detachable rear basket, perfect for purse or diaper bag storage.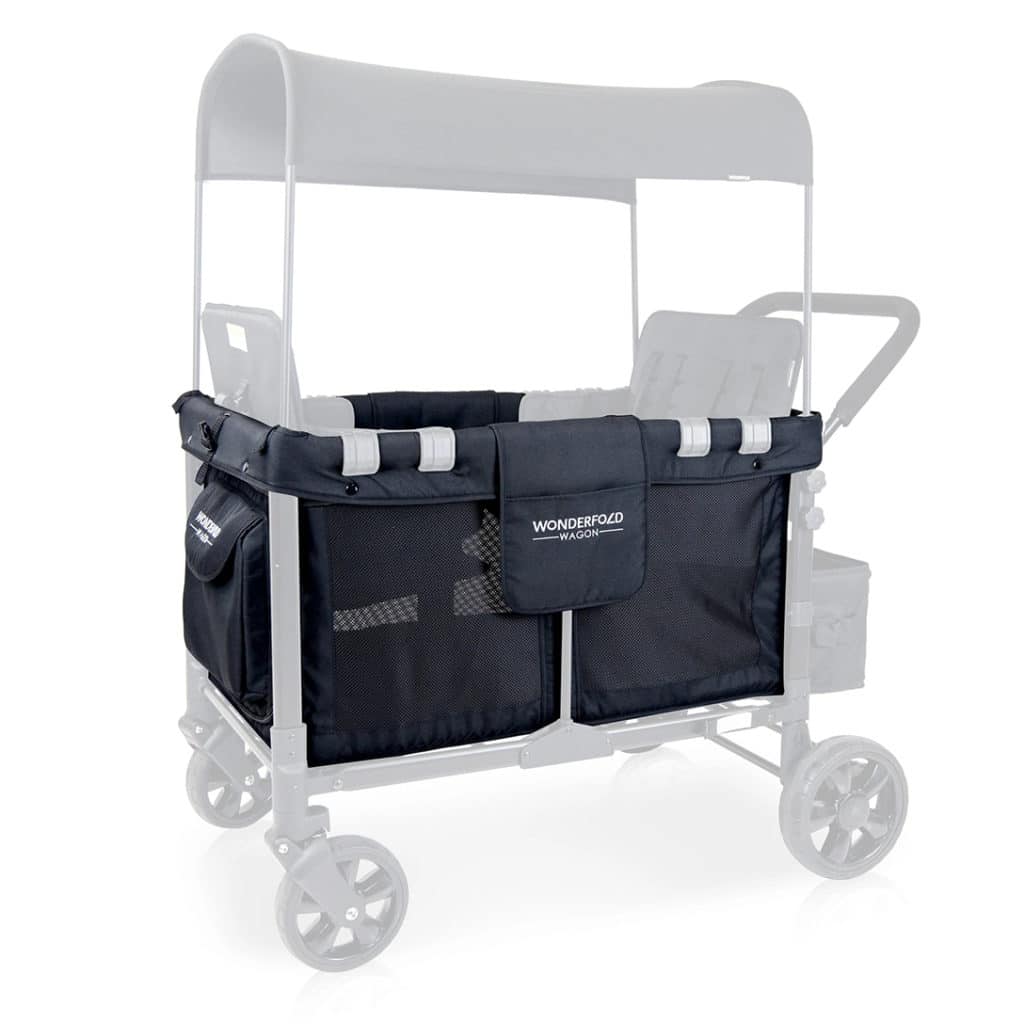 Extras
If the model you decide on seems to be missing something, you can purchase a number of add-on features:
Bug net
4-sided rain cover
Wrap-around shading
Cargo net
Snack/activity tray
Parent console with 4 cupholders
W-series optional pull handle
Travel cover
2-in-1 cup and phone holder
Stroller wagon mittens
Wind cover
Will the Wonderfold Wagon W4 hold a car seat?
Wonderfold has just released (June 2023) their first car seat adapter. The adapter is easy to install and offers 360-degree rotation. The adapter attaches to one side of the stroller wagon, leaving plenty of space for one or two more riders, depending on your Wonderfold stroller wagon model. This adapter is compatible with Nuna, Cybex, and Maxi-Cosi infant car seats.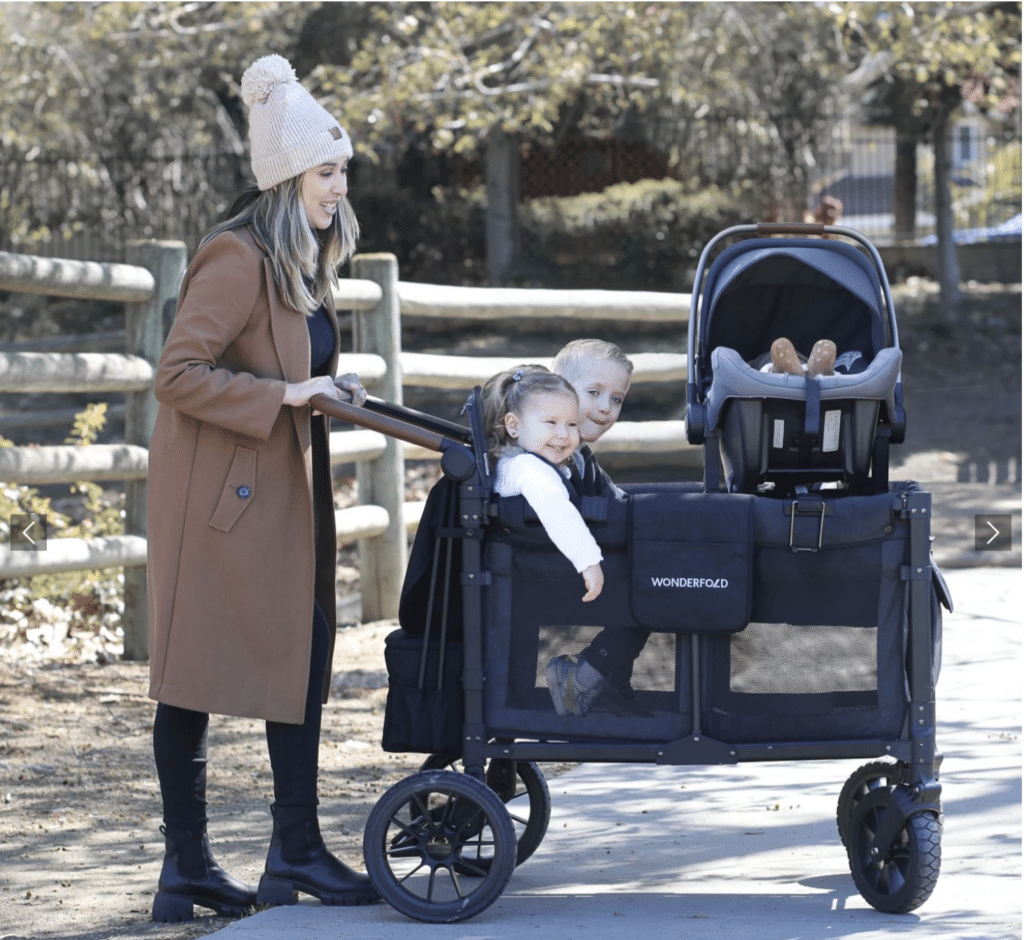 If a stroller wagon is what you want, the Wonderfold Wagon will treat you well while making child transportation just a little bit easier. Adding a stroller wagon to your family travel routine is a smart decision. Plus, you can always repurpose it into a general wagon and continue to use the Wonderfold past the child-riding days.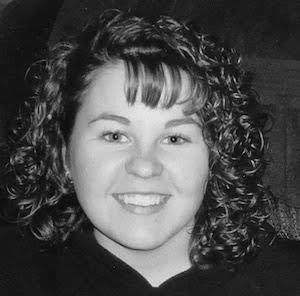 Latest Twiniversity Articles