I'm all for trying new things. I love to go to places I've never been, try new foods, attempt DIY home projects I've never done before, but I'm not great when it comes to crafting. I'm more of an Amazon Prime Mom instead of a Pinterest Mom. There's nothing wrong with Pinterest Moms. I'm amazed at their ability to create something that actually looks like the picture. I have never even owned a scrapbook, as far as I can remember. If you are crafty challenged like me, it may be difficult to come up with MNO (Moms Night Out) ideas all the moms in your tribe will enjoy. Here are my favorite MNO activities that all Moms will want to try.
1. Favorite things exchange. This is one of my all-time favorites. It's such a great way to get to know the moms in your group. Everyone brings three of one of their favorite things. It could be anything from nail polish to a favorite novel or even your favorite wine. I like to bring Burt's Bees coconut foot lotion; it is pure heaven for your feet after a long day. You can pull names out of a hat (just make sure everyone has their name in the hat three times) and the name you draw is the person you go to for one of their favorite things. One of the best things I got was a portable potty bag. At first, I thought it was odd, but when the person who brought it explained, it made sense. She and her family spend a lot of time on their boat or traveling in the summer. They don't have to try to get back to land to find a restroom when they bring their portable potty bags. It also made me laugh out loud and allowed me to get to know her better.
2. Gift Card/Book/Accessory Swap. This is similar to a favorite things exchange, except this time everyone brings something they already own to swap. You could decide to swap gift cards to places you will never visit (almost all of us have an extra Starbucks card somewhere), swap favorite books from your home library, or you could swap accessories you don't wear. At this type of event, everyone goes home with something. It's also another way to get to know each other as you discover which gift cards someone is willing to part with, or you get to read about the characters in a novel they make frequent references to. As with the favorite things exchange, put everyone's name in a hat. Draw a name to find out who you'll swap with. You could also have everyone draw a number then choose something to exchange, allowing for a few steals similar to a white elephant gift exchange.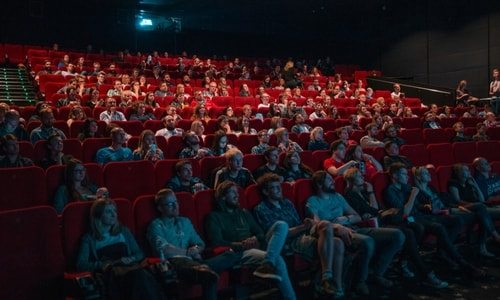 3. Movie Night. Never underestimate how much fun a movie night can be for moms of multiples. Most moms haven't been to an actual movie theater in a while. We cherish any chance to see a recent release without animated characters or continuous interruptions. You could ask everyone to bring $5 to cover the cost of a sitter if childcare is a barrier to the moms in your group participating. If going to the theater isn't an option, try an outdoor BYOB movie night complete with s'mores, lawn chairs, and comfy blankets. Borrow a projector and ask each guest to bring a snack. Even an indoor Netflix night (sans children) is a welcome retreat for all.
4. Game Night. Most of us grew up playing some kind of board games. Why not pull out all your old favorites for a night to reminisce about your pre-kid days? Girl Talk anyone? Add drinks, snacks, throw in a couple rounds of Boggle or your game of choice, and you're set. Ask everyone to bring a dollar or two for a cash prize drawing at the end of the night. If you're not into the games, kick your feet up and enjoy the child-free time while you can. Any chance to get out is a good one.
5. Pampering Night. You may not wear much makeup or even have time for a skincare routine, but a pampering night might just be exactly what you need. It doesn't have to be expensive to be relaxing. If it's in the budget, schedule a massage therapist to give massages while everyone else enjoys snacks and conversation. You may be able to find a massage school or massage business willing to give their time to your group for free if your twins club is a non-profit organization. In exchange, you can offer to place an ad for their massage services on your organization's website. Add charcoal face masks and a mani\pedi station to make the night a true retreat from daily life.
6. Escape Room. I can't wait to try an escape room. I imagine myself morphing into a combination of Buffy and Veronica Mars as I solve the mystery and lead everyone to escape just in time. Or maybe I will just hope and pray someone in my group knows what they're doing. With so many Escape Room companies popping up across the country it's not difficult to find one near you. The premise involves working with your group to solve clues in order to escape a room or situation in a given amount of time. Each room has a specific theme. There's usually a fun photo opportunity at the end. The cost per person runs around $30.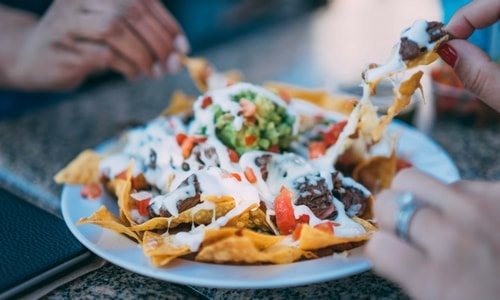 7. Food Tour. Even if you're not a foodie, your group will enjoy the chance to dine out without worrying about cutting the food into small pieces on a food tour. Most cities have companies that will transport you to local eateries and bars to sample the best your city has to offer. Tour themes range from chocolate tasting to the best tacos and margaritas stops. You'll get a sample at each stop as you sip your favorite adult beverages without having to worry about who will be the designated driver.
8. Cooking Class. Some grocery stores and cooking supply stores offer evening and weekend cooking classes. Now's your chance to learn how to make those beignets you'll never forget, or learn to cook a steak properly. There are always several themes to choose from. You can also decide if your group wants to watch a cooking demonstration while tasting all the delicious food or participate in a more hands-on class. There are usually a few healthier options available. Book in advance to ensure everyone will have an opportunity to participate. Classes fill up quickly. Who doesn't love delicious food?
9. Volunteer. Most local shelters and food pantries can always use volunteers. Your group could make and serve dinner for residents or sort clothes and other donations. Volunteering may not be everyone's idea of a good time, but it does help put the day-to-day stresses we all face into perspective. Don't forget your local hospital's NICU. Many parents of multiples understand the heartbreak of learning your babies will need to spend more time in the hospital instead of coming home right away. A NICU parent care basket including things to decorate their bassinets, snacks, hand sanitizer, children's books to read to the babies, and restaurant gift cards are a welcome surprise for new NICU parents. Gather your group and get to work.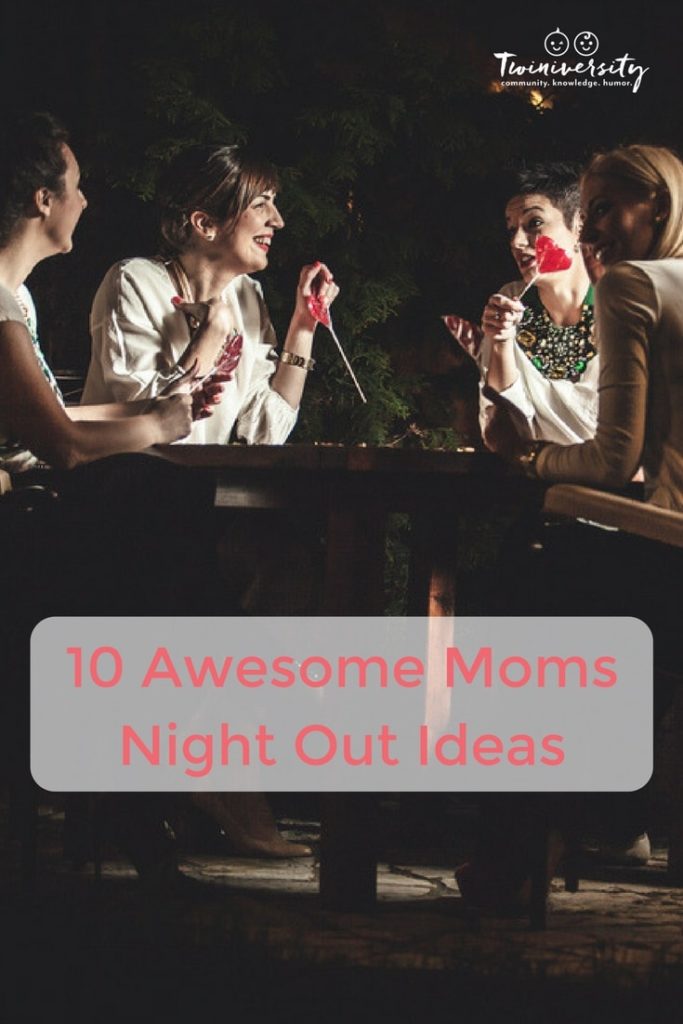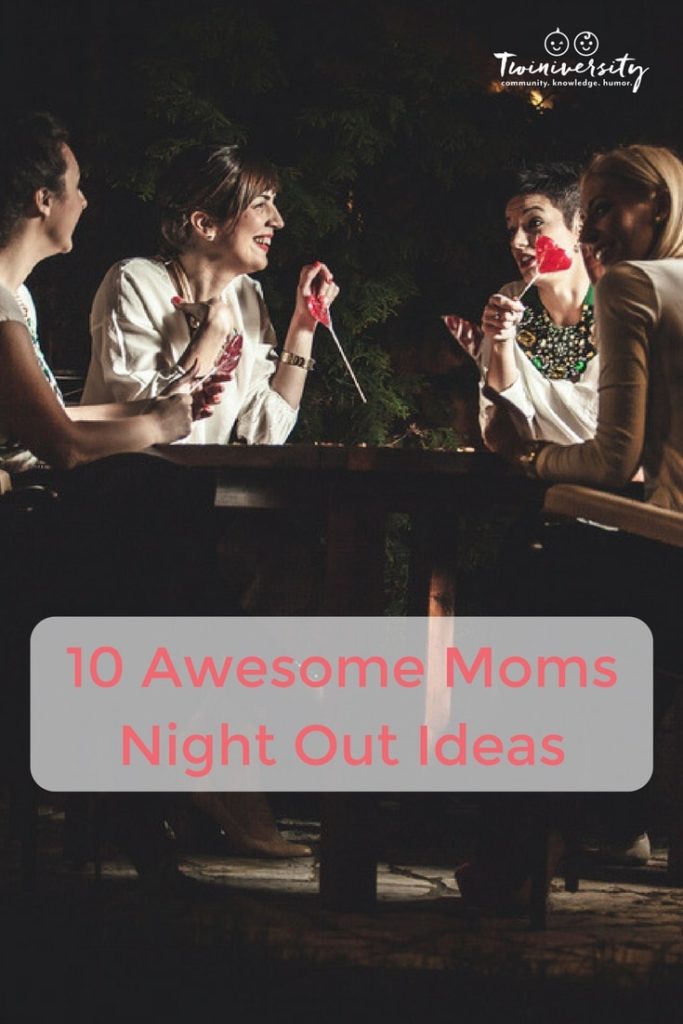 10. Arcade night. I grew up in the 80s and 90s when one of the best places for a kid to be on a Saturday was the arcade. I could play skeeball or try to get the highest score on a pinball machine for hours, even now. Almost everyone has been to an arcade. Most of us have a favorite game we haven't had the chance to play in a long time. Moms usually end up chasing everyone around more than playing games on family outings to an arcade. That's why there are these magical places called bar arcades just for grownups. Invite your group to check out the local bar+arcade. Don't forget your quarters!
I've noticed the attendance at moms groups I've participated in has been low when the activity or theme is geared toward a certain type of mom. Although everyone is different, these ideas should help your group make everyone feel welcome.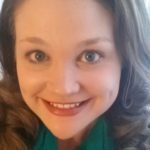 Melissa Titus taught Kindergarten and 2nd grade in the public school system for ten years. She is taking a break from the education field to begin her new adventure as a SAHM to her boy/girl twins born in July 2016. When she's not spending time with her husband or taking care of her twins, she loves to write, bake using her great grandmother's recipes, support others still in the midst of infertility, and explore the great outdoors while attempting to photograph it. You can follow her on Instagram, Twitter, and Pinterest.
---
Related Articles
Why Mom Needs to Make Time for Herself
What You Can Do for Mom on Mother's Day